Example Itinerary
Winter Fun and Powder Chasing Through Tohoku
This itinerary is perfect for ski sports enthusiasts hoping for fresh tracks in plenty of powder on Japanese mountains while still getting a taste of the unique culture the Land of the Rising Sun has to offer. You will hit the slopes of Mt. Hakkoda, Mt. Zao, and Mt. Bandaiwhile also getting to explore ancient temples and traditional samurai villages. Excursions to important nature sites such as Lake Towada and Inawashiro Lake give you a chance to see bizarre ice formations and beautiful scenery. There are also winter festivals filled with fireworks, tasty local dishes, and unique local artwork. Finally, what truly make this trip stand out are the hot springs and the trademark Japanese hospitality you'll get to experience along the way —especially in the town of Ginzan Onsen where there are no cars on the streets and no worries in your mind. The ideal time to explore Tohoku during the winter for the snow sports and festivals is from early to mid February.
This itinerary is an example. It's designed to inspire you and provide you with thoughtfully curated ideas. You can choose to do this exact itinerary or completely personalize it. All trips are 100% bespoke.
Highlights
• Skiing: From powder-rich slopes to the curious "snow monster" phenomena, Japanese ski resorts are very different from their North American and European counterparts while still offering spectacular runs.
• Ryokan Town: A ryokan stay is the highlight of any Japan trip, but in the town of Ginzan Onsen, the ryokan approach to life extends beyond accommodations and into the streets, ensuring an exceptionally peaceful experience.
• Winter Festivals: Festivals at Lake Towada, Morioka and Kakunodate feature igloos, live performances, snow mazes and impressive firework displays.
Day-by-Day
Day 1
Tokyo
Today you will land in Tokyo, the vibrant capital of city of Japan that features wonderfully preserved temples and gardens, some of the best food in the world, and a bold approach to fashion. Millions call the city home, and the iconic Mount Fuji dominates the skyline of this economic and cultural powerhouse of a city. After arriving, you will be privately transferred to your hotel.
Day 2
Oirase Stream
This morning you will take the shinkansen, Japan's high-speed rail system, to Hachinohe Station, Aomori Prefecture. The trip takes three hours, and when you step out of the train you will be in the northernmost prefecture of Japan's Tohoku Region. From there you will be taken to Oirase by car, a one-hour drive, and you'll then have some time to take a lunch break and relax. Afterward, you will set out to explore the frozen streams and waterfalls of Oirase. There's also the option to put on snowshoes and see even more snow-covered branches and glistening frozen waterfalls. That afternoon, you'll be driven to Lake Towada, the largest crater lake on Japan's main island, known for its dazzling blue coloration, to experience its Winter Story Festival. The festival is known for its grand snow statue, igloo bar, illuminated sculptures, and a light tunnel created with 160,000 LED lights. There are also fireworks at night, which sound particularly crisp in the area's low humidity. There's also a hot spring to dip your feet in, a warm meal, and hot wine.
Day 3
Oirase Stream
You'll head for Mt. Hakkoda today and put in a full day of skiing. The Hakkoda ropeway whisks skiers and sightseers alike to the scenic platform atop the summit. Of particular interest are the "snow monsters," a curious phenomenon where snow and wind leave the trees in the upper reaches of the mountain look like an army of frozen monsters. The yearly snow base exceeds 13 meters, which translates into massive amounts of powder and has turned the mountain into a mecca of sorts for skiers and snowboarders looking for backcountry runs. That said, in addition to the many ungroomed slopes for intermediated and advanced skiers, the mountain does have runs available for all skill levels. After a day of skiing or riding, you'll retreat to your hotel to enjoy the on-site onsen hot spring bath as you look out across the snowy scenery beyond.
Day 4
Oirase Stream
Today you'll have a second shot at skiing or snowboarding Mt. Hakkoda. Get out to the run you missed yesterday, try to conquer the one that defeated you the day before, or just keep enjoying the powder for which this mountain is renowned. This evening, if you wish, you can head out to experience a night tour of the frozen waterfalls, which reveal a dynamic new side to their beauty when illuminated.
Day 5
Morioka
This morning you'll set out southbound for Morioka. The drive takes about two and a half hours, and upon arrival you've got a full day of touring Morioka and enjoying the Iwate Snow Festival ahead of you. Morioka is the quaint capital of Iwate Prefecture that is mostly known for its local noodles, Wanko Soba, but during the Iwate Snow Festival, the city truly comes alive. The festival is one of the greatest in the Tohoku region, replete with live performances, sleigh riding, igloo houses, and horseback rides. There is a snow maze to wander through, sleds, and even a snow train. The snow sculpture contest will pique your curiosity, and the firework display at night can fill you with awe. There are a number of mobile yatai food stands there that are worth checking out. Japanese-style grilled lamb and milk ramen are dishes, and you can wash them down with amazake, a traditional, sweet fermented rice drink. It's low in alcohol, but high in flavor.
Day 6
Kakunodate
You're headed for Kakunodate this afternoon, but in the morning you'll still have time to explore the Iwate Snow Festival. If you haven't already, be sure to try Wanko Soba. This specialty noodle is served in small bowls, and the waiters continue topping you off until you indicate you're full. After this, it's a one-and-a-half-hour drive to Kakunodate, a former samurai stronghold in Akita Prefecture. You'll spend the afternoon enjoying a hot spring bath, and in the late afternoon, guests can enjoy the Hiburi Kamakura Festival. During this traditional purification ritual, people twirl burning straw bags filled with charcoal in an incredible display. For dinner, warm up with kiritanpo nabe, a local dish of pounded rice on a stick that can be toasted over an open hearth or served in dumpling soups. The dish is rich with flavor, and full of warmth.
Day 7
Kakunodate
Take the morning to relax and enjoy your luxurious ryokan accommodation. After your sumptuous meal, you can soak in a hot spring bath and take in the surrounding winter scenery. In the afternoon, you'll set out to explore the renowned samurai district of Kakunodate. You'll get the chance to step inside both the Aoyagi and Ishiguro houses, two residences of important samurai class families that have hundreds of years of history and are filled with numerous antique items. These historic sites are illuminating, as is the Denshokan Museum, which is your next stop where you can see the renowned birch craft of Akitain a traditional setting. You'll take a quick stop by the Ando Workshop, which makes miso and shoyu (soy sauce). After enjoying some complimentary samples, you'll be transferred to Yokote for the Kamakura Snow Festival. The transfer takes an hour, and the site that will greet you is incredible. Hundreds of miniature snow kamakuras (igloos) that are illuminated by candles line the ground along the riverbed. You can build your own igloo and will have the opportunity to eat rice cakes and drink sweet sake inside a kamakura with a group of locals.
Day 8
Ginzan Onsen
Up bright and early this morning for a three-hour drive to Ginzan Onsen, but after that it's nothing but relaxation. The town pedestrian-only and traditionally designed buildings evoke feelings of a bygone era. Streets are narrow and lined by ryokans while little bridges cross the gently flowing river that runs through the middle of the town. There is a 22-meter-tall waterfall at the back of town, and guests can explore a historic silver mine with 500 years of history beneath. But this town's hot spring baths are its true raison d'etre. There are two public paths and a foot bath in the town center, but the best approach is back at your accommodations where there are five hot spring baths to choose from, one of which is even on the roof and offers spectacular views. An inn with 350 years of history, the Fujiya Ginzan prides itself on its service, food, and the feeling of serenity it inspires in its patrons.
Day 9
Zao Onsen
You'll head out to Mt. Zao by car today, but en route you'll stop to tour the Yamadera Risshaku Temple. Founded in 860 CE, this mountain temple constructed of beech wood and stones hugs the mountainside, and you can explore its many structures as you make your way to the top, from where you can catch stunning views of the surrounding valley. You'll also stop by Yamadera Basho Memorial Museum, which was created in honor of haiku pioneer Matsuo Basho (1644–1694 CE), and a sake brewery where you can sample this iconic Japanese drink. Finally, you'll reach Mt. Zao in time to get a few runs in. This is the largest ski resort in the Tohoku Region, and it is another famous place where the snow monsters can be seen. There are more than thirty lifts, gondolas, and ropeways, and its area encompasses runs suitable for skiers and snowboarders of all abilities, especially at the beginner to intermediate level.
Day 10
Zao Onsen
Today you'll get a full day of skiing in on Mt. Zao. There are 17 slopes in total, which translates to a day full of skiing or snowboarding. Besides being lauded for its size, Mt. Zao is also praised for the quantity and quality of its powder, and there are many patches of virgin powder waiting to be explored. Surrounding peaks create a scenic view to look out across, and the snow monsters almost seem to be abstract art installations lining the runs. The longest run is just over six miles long and passes from the snow monster-infested upper reaches to the peaceful town below. At night, the snow monsters are illuminated, and if you wish, you can take a snow mobile excursion around the well-lit upper reaches of the mountain to get an up-close look at the "army" of frozen snow monsters.
Day 11
Urabandai
This morning you'll set off toward Urabandai, but along the way you'll also stop by the Fox Village. Located in the mountains near Shiroishi, this "village" is filled with more than 100 animals, representing six different types of foxes. You can watch them freely roam about the preserve, feed, and even pet the adorable, furry creatures. Upon arriving at Urabandai, Fukushima Prefecture, you'll tour around Inawashiro Lake. The scenic lake is the fourth largest in Japan, and during the winter months you can spot packs of migrating swans that gather around the expansive shores. You can also go snowshoeing or ice fishing around the area. Of particular note are the shibuki-gori that surround the lake. This literarily means "ice spray" in English, and is caused when waves from the lake are blown into the air by strong winds and then instantly freeze upon making contact with the trees and shrubs on the waterfront.
Day 12
Urabandai
Today you've got another full day of skiing ahead at Gran Deco Resort. While Urabandai is an idyllic destination for lakes, hiking, and walking paths in the summer, come winter the gondola and four quad chairlifts begin carting skiers and snowboarders to the upper reaches, presenting the opportunity for gleeful hours spent carving shapes into the fresh powder. The mountain features a few steep stretches, some nice tree runs, and the slopes are generally crowd free. The lack of crowds is likely related to the relatively easy terrain, but this also translates into lots of virgin powder to be had and hours of fun.
Day 13
Aizu-wakamatsu
You'll be transferred to Aizu first thing and will reach the Aizu Sazaedo temple just in time for a morning tour. It is an original wooden pagoda built in 1796 that features a one-of-a-kind double-helix design, which allows visitors and Buddhist patrons alike to ascend and descend its four stories without ever encountering someone walking in the opposite direction. The next stop is Suehiro, a local sake brewery, where you can learn about the distillation process and, of course, taste some samples. You will also stop by Tsuruga Castle, which was originally constructed in 1384 CE but was razed by the Imperial Japanese Army in 1868. It has since been rebuilt and is surrounded by a beautifully landscaped park. In the afternoon, you'll tour around Ouchijuku and enjoy negisoba for lunch. Negisoba is a type of noodles where the stalk of a green onion is used in place of chopsticks, and Ouchijuku is a festive winter scene consisting of thatched-roof houses and dirt tracks that pay homage to the Edo period. There are a number of shops and stores filled with local products and snacks for you to browse through, and there is also the Ouchi Town Museum, which was originally an inn created for Japanese feudal lords, but now displays around 1,300 items shedding light on the culture and lifestyle of the Edo area.
Day 14
Departure
This morning you will be transferred to Fukushima Airport and will then fly to Tokyo. From there, connect to your flight back home.
TERMS AND CONDITIONS
Price is based on double or twin hotel room occupancy and includes accommodation, transfers, car/driver, English-speaking guide, activities and entrance fees including Hakkoda ropeway, all breakfast, dinners at Ryokans and ski resorts only, JR Bullet Train transfer from Tokyo to Hachinohe in Gran class. While at ski resorts, ski lift day passes, ski outfits, ski rentals and Japanese-speaking ski guide accompaniment are included. Flights and optional special activities will be quoted separately. Most personal expenses, including dinners, alcoholic beverages, spa treatments and gratuities can be paid on the spot while traveling. Prices may vary depending on season, choice of accommodation and other factors.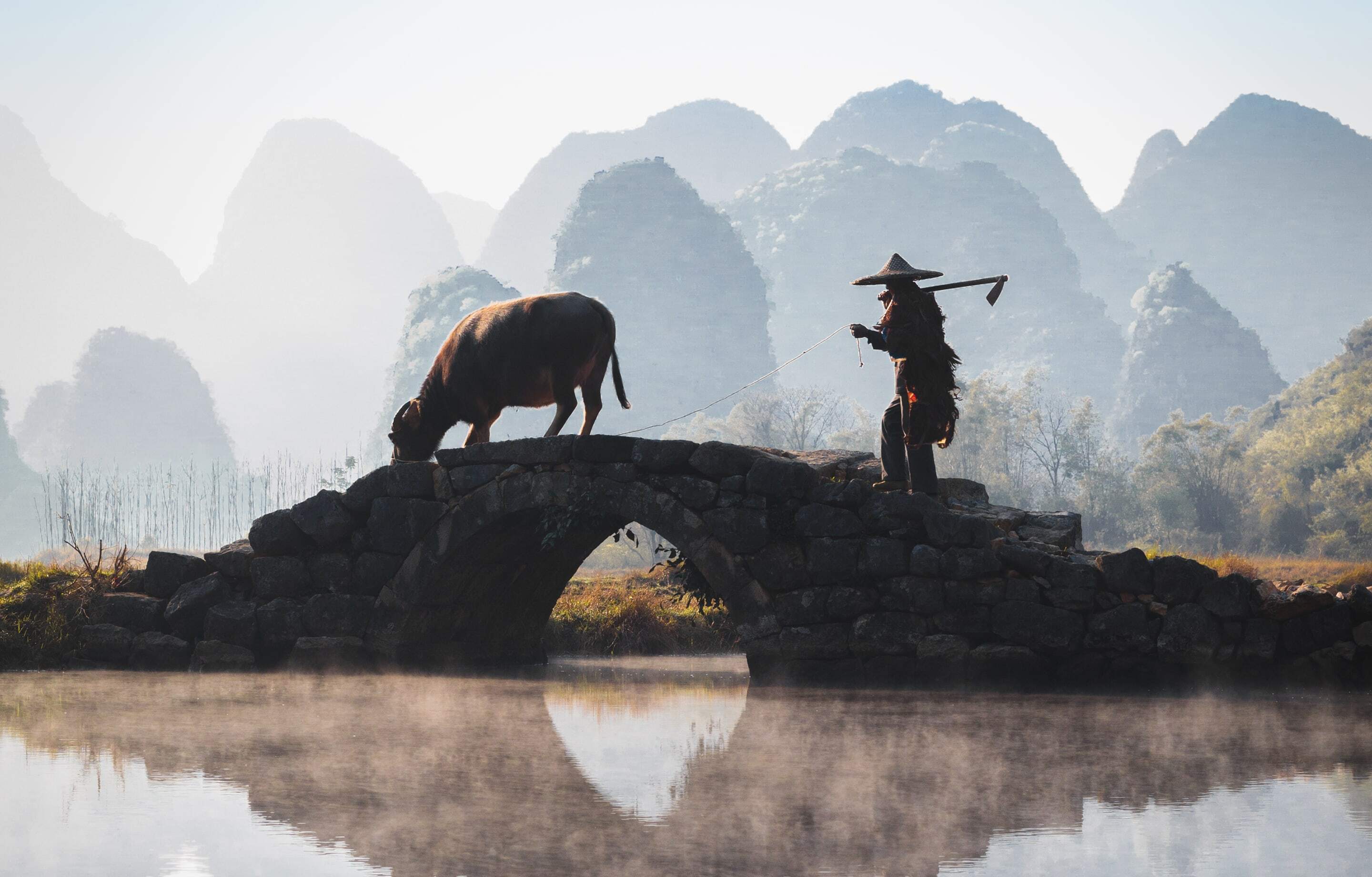 Why Remote Lands?
Exclusively Asia
With Remote Lands you'll travel with people who have made Asia the solitary focus of their own lifelong adventure. As our guest, you'll discover Asia on a journey that is completely, authentically your own, adapted from our own remarkable experiences and adventures over the years.
With Remote Lands you'll travel with people who have made Asia the solitary focus of their own lifelong adventure. As our guest, in the continent that our north American founders Catherine and Jay have adored and explored for decades, you'll discover Asia on a journey that is completely, authentically your own, adapted from our own remarkable experiences and adventures over the years.
Travelogues
An Asia-focused magazine brought to you by Remote Lands – a platform for adventure, luxury, and authenticity from experts and explorers around the continent.
What Others Say
Here is a small selection of the kind words our guests have said about us, as well as features by journalists and travel writers.
From the moment I happened upon the REMOTE LANDS website over a year ago, browsed the options, I knew that this would be well worth it. The entire staff is nothing less than professional with service that made us feel like royals.
This was truly the trip of a lifetime. Magical destinations, the most luxurious hotels in the world, and the most wonderful travel companions we could've wished for. We were treated like family everywhere we went and we have 14 new best friends.
We have used some of the top rated travel specialists all over the world and, without question, Catherine Heald and Remote Lands are at the very top of the list!