Raja Ampat is the Indonesia travel frontier. Located in the West Papua region, the four main islands (Waigeo, Batanta, Salawati, and Misool) give the region its name, Raja Ampat – which means 'four kings'. Renowned as a world-class diving spot, even today the archipelago of Raja Ampat remains as one of the remotest parts of the world. With 1,500 small islands, Raja Ampat promises white sand beaches, crystal clear blue waters, and marine life in abundance. The postcard-worthy paradise is also a perfect destination for birdwatchers, but it's important to know what should be on your itinerary.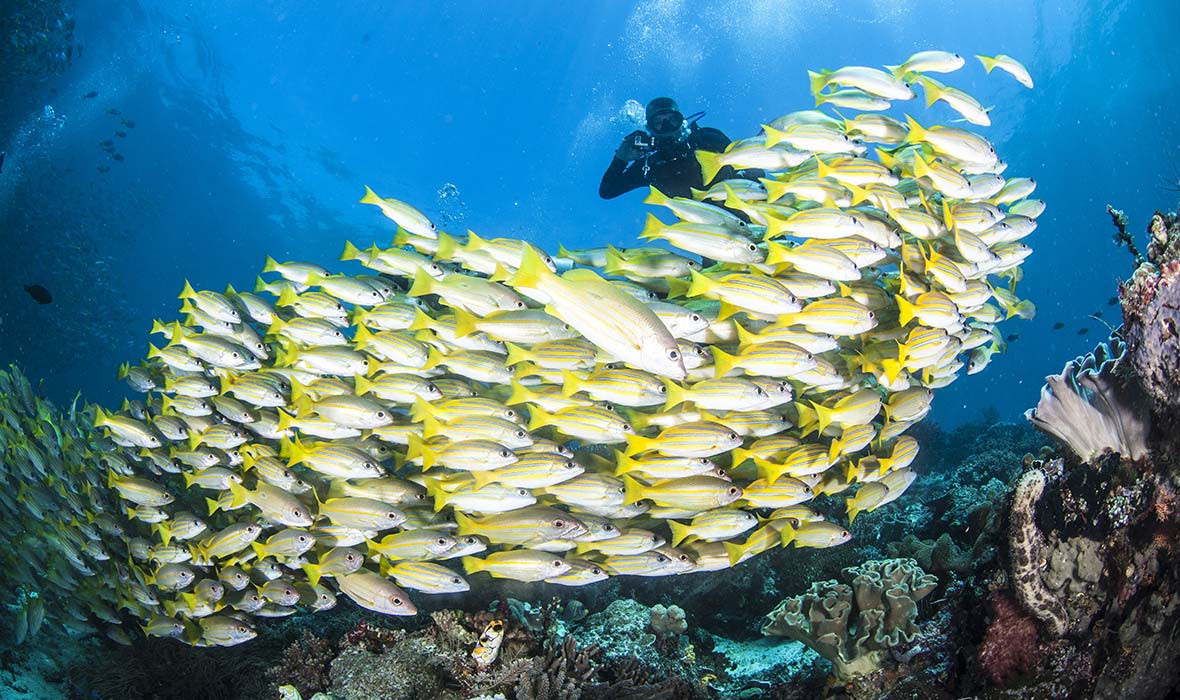 One of the best – if not the best – scuba diving destinations on the planet, the underwater scenery of the region is one of a kind and features treats for every type of underwater wildlife enthusiast. Perfect for beginners and intermediate divers, Mios Kon consists of a 25-meter coral column, and you can see plenty of yellow snappers, morays, sea horses, and even wobbegong sharks.
With strong currents, Blue Magic – located about one kilometer south of Mios Kon – attracts advanced divers. If you want to spot groups of manta rays swimming in circles, choose Manta Sandy. Located close to Arborek Island, this location is also suited for beginners. If diving is the main purpose of your journey, joining a liveaboard is essential for hitting the best diving spots.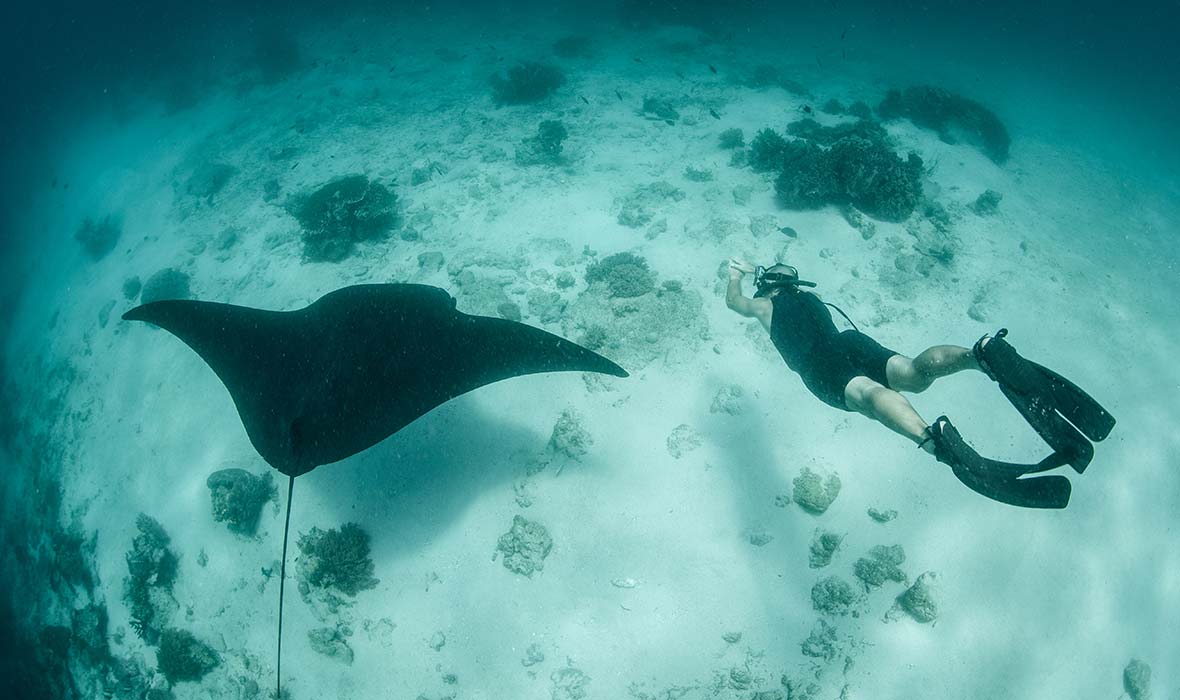 Even if you are not a diver, there's still so much to see underwater in Raja Ampat. You can snorkel at one of the many jetties, such as on Arborek Island, and still see a whole host coral creatures. As you move across dense corals and mangroves, divers will spot starfish and foraging sea cucumbers. Shoals of small fish parade by and 'walking' sharks lie aimlessly in the shallow waters. Cute Nemos (clownfish) float across the anemones, and you might even be able to swim side-by-side with rays. The cays of Batanta and mangroves of Gam Islands are popular snorkeling spots.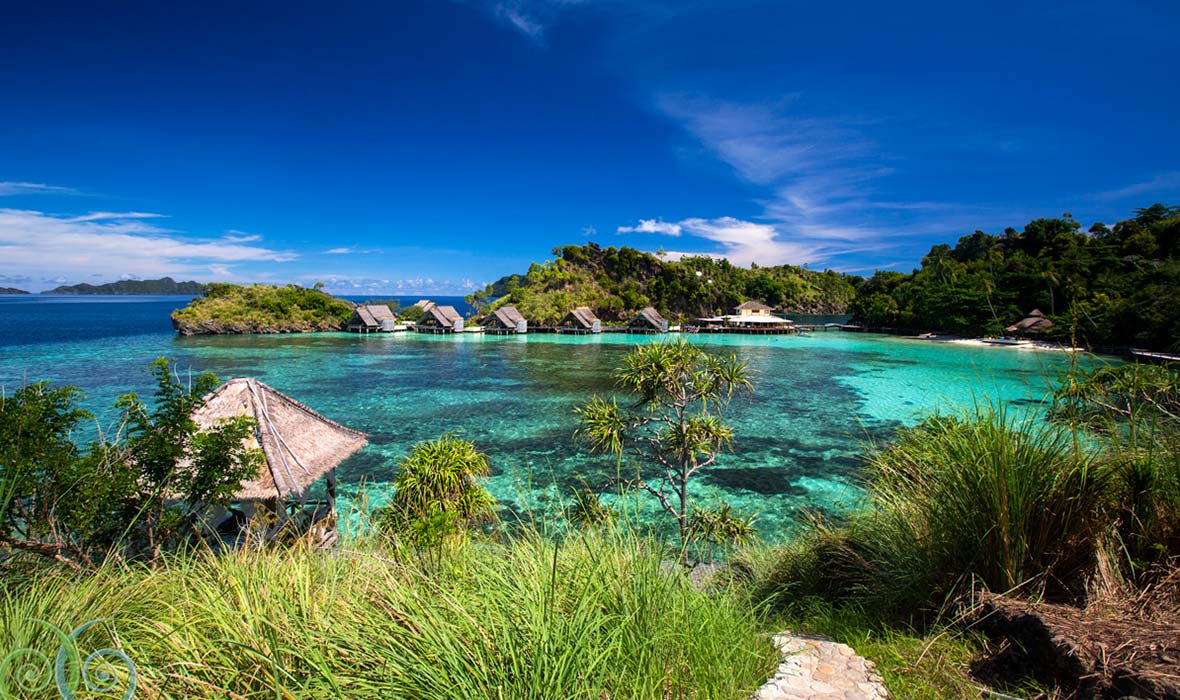 Misool is the southern part of Raja Ampat. The resort there is located on a remote island, and the nearest inhabited island is 20 kilometers away. Despite the resort's many luxury aspects, the dive hotspot is also a conservation center, preserving marine biodiversity and providing employment to locals.
Surrounded by rich coral reefs, mangroves, dive spots, and glass-like waters, the remote luxury resort is truly Indonesia's best place to disconnect and rejuvenate. There are eight water cottages bordering a lagoon, four lagoon villas and seven luxury villas which sit on a white sand beach. Hand-blended local Indonesian ingredients are used for wellness and beauty treatments in the resort's spa, and guests can also join a traditional Indonesian cooking class.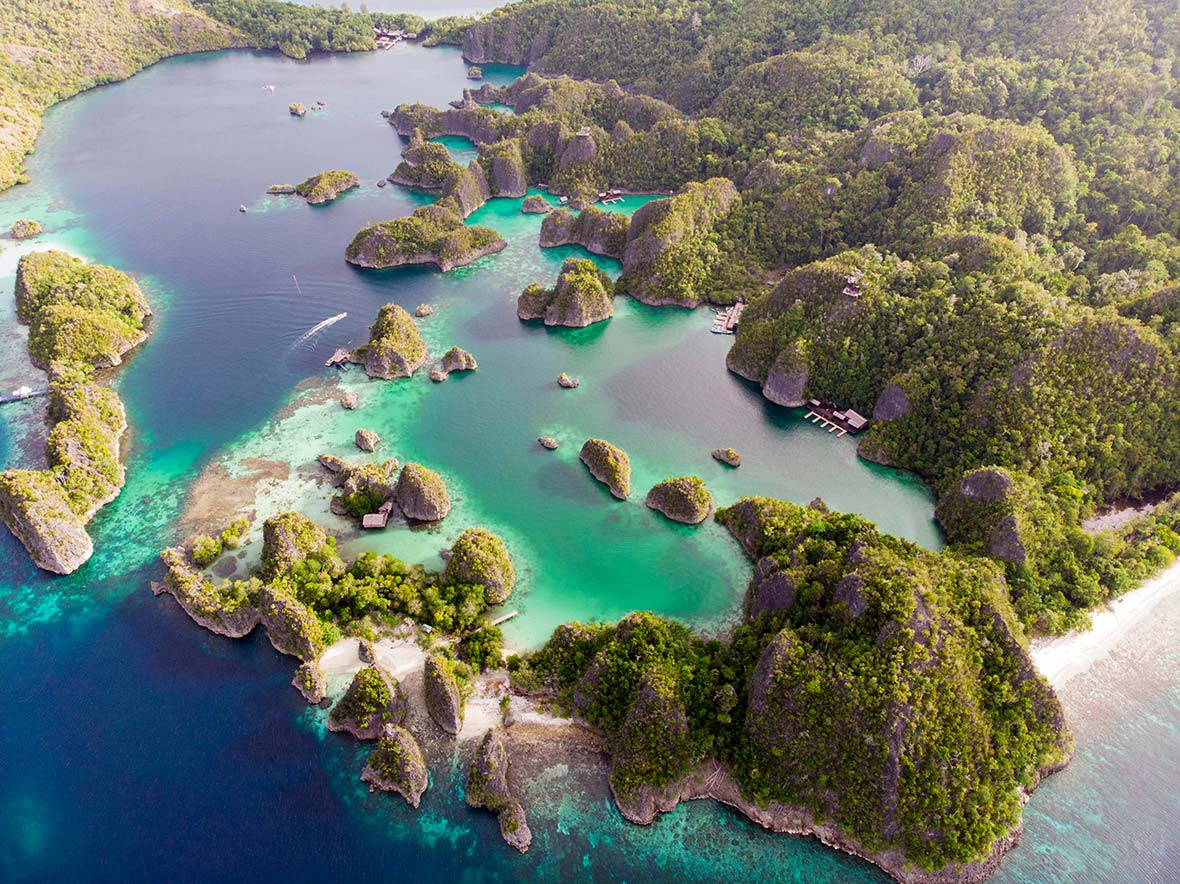 Piaynemo is undoubtedly the most famous destination in Raja Ampat. Quite otherworldly, the magical seascape feels like it's straight out of a postcard. There's no way to exaggerate the beauty of the cluster of tiny islands scattered across the deep blue sea, surrounded by different shades of turquoise. Climb down the stairs (there are about 300 steps) from the viewpoint and you will meet a few coconut sellers. Fresh coconut juice is a great way to beat the tropical heat as you dip your toes in the clear waters.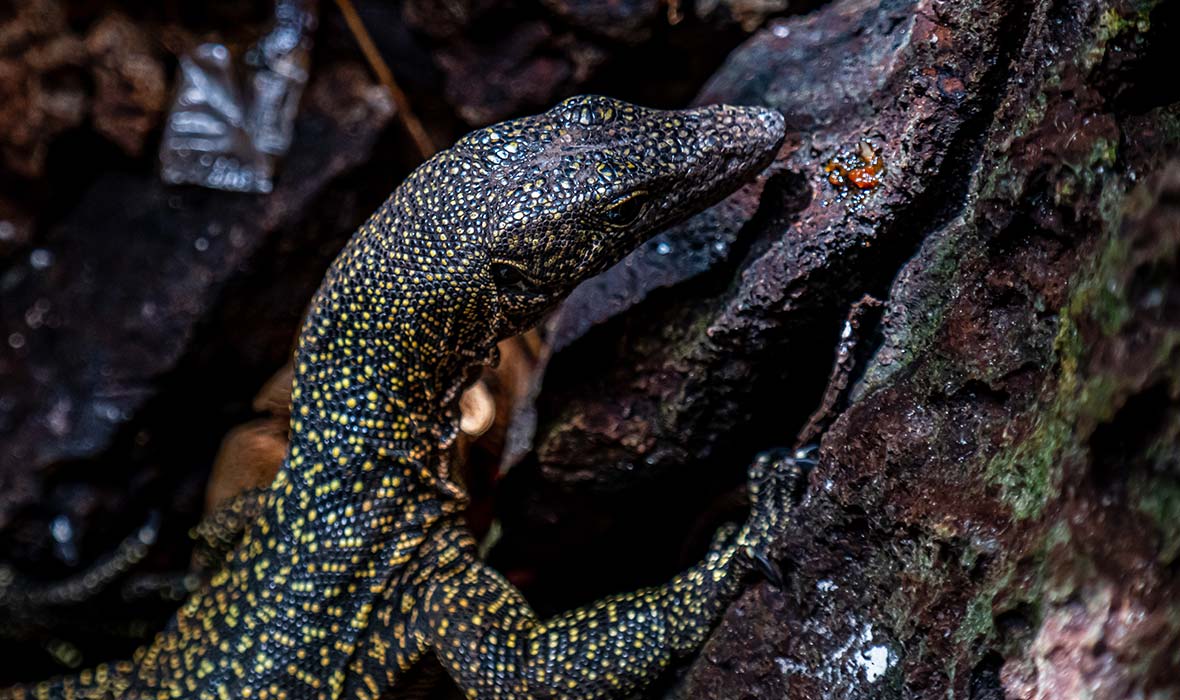 The Raja Ampat region isn't just about blue waters and beaches. Waigeo is the largest island of Raja Ampat and the regional capital Waisai is located on its southern shore. While many inhabitants choose to stay on the coastline, the inland area is home to a thick, dense, virgin rainforest.
Usually, trekking routes start at Waisai and will take you to the wildlife-rich, green foliage, and across streams and river valleys. You can also experience the traditional life of the Ambel Maya, who are original inhabitants of Waigeo. A paradise for twitchers, Waigeo – apart from Batanta Island – is also the only place in the world to spot the colorful Wilson's Bird of Paradise.
One can easily spend a few weeks in Raja Ampat, island-hopping in the karst ocean. Don't forget to visit Pasir Timbul, a sand island which lies in the middle of the blue sea. It's only visible for a few hours a day at low tide.