As our golf buggy cruises along a path through sprawling, manicured grounds we're forced to slow down suddenly. A gardener has materialised seemingly out of nowhere, emerging from amid a carefully-trimmed hedge that skirts the path. I joke with the marketing manager driving the buggy that this resort seems to have staff members everywhere, an army of workers always just out of sight tending to business or waiting to spring into action.
That is the only way to explain how this enormous property is so meticulously maintained. If there was a single blade of grass out of place my eyes did not spot it. This sums up the level of beauty, luxury, and attention to detail of Phulay Bay, a Ritz-Carlton Reserve resort in Krabi Province, southern Thailand.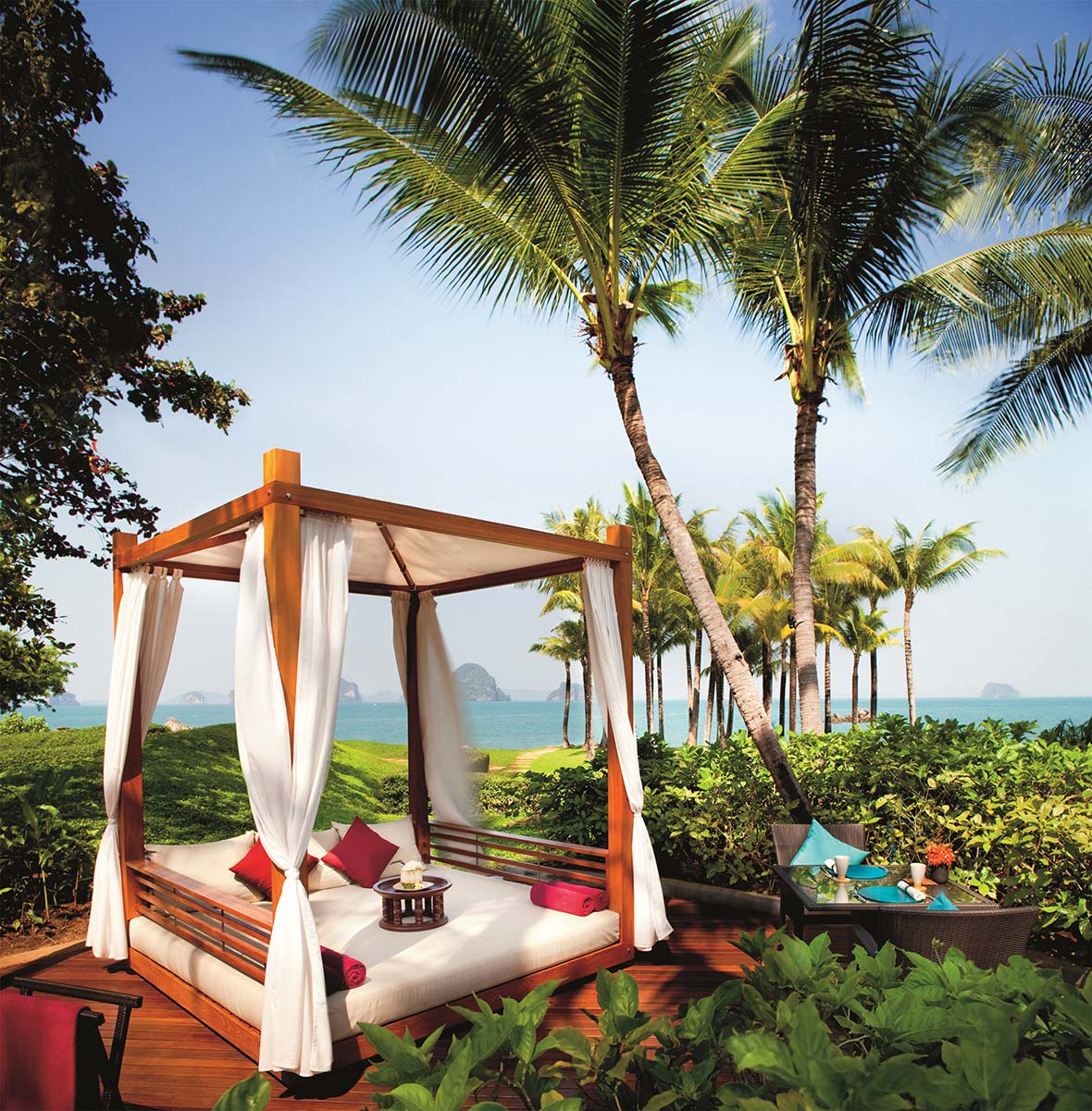 This tropical province embodies the Thai paradise that tourists day dream about while sat in their office cubicle. It has just enough tourism infrastructure to be convenient, but not too much that it has impacted on the beauty and authenticity of Krabi. While Phuket, on the other side Phang Nga Bay, can at times feel overrun with tourists, Krabi still offers healthy doses of peace and solitude.
Those attributes were clearly important to the designs of Phulay Bay. Built using a mix of Moroccan and Thai architecture, the resort is laid out in a labyrinthine manner that makes many public spaces within it feel like your own, like they afford total privacy. The accommodation takes this to a different level. Even the entry-level Reserve Pavilion rooms feel like a refuge from the outside world. Although they have floor-to-ceiling windows with views into pristine gardens, the greenery is positioned to ensure privacy.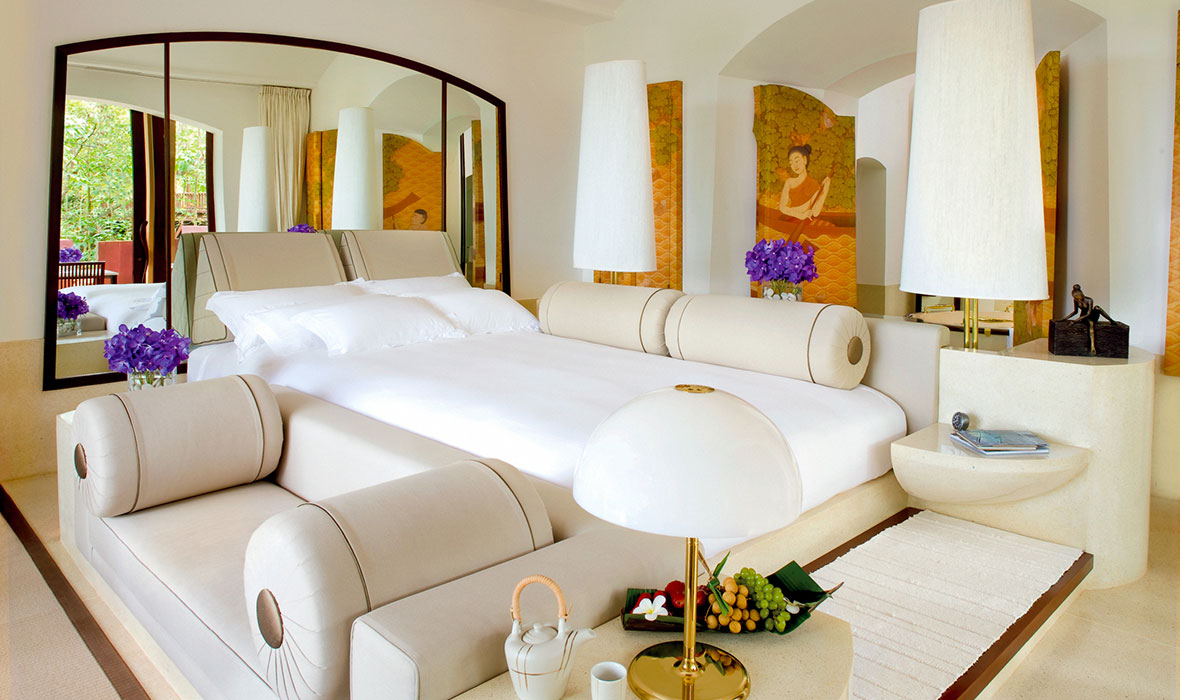 The first thing that struck me about the rooms at Phulay Bay was their size. They are immense. The Reserve and Ocean Pavilions are 84sqm, the Reserve Villas are 106sqm, the Royal Andaman Villas are 120sqm and the Royal Beach Villas are 121sqm. The smallest rooms are the 50sqm Beach Villas. But these villas, located in prime spots close to the beach, have such phenomenal views out into the Andaman Sea that they do not in any way feel cramped.
That's also due to the generous outdoor space they boast, something which is a feature of every room at Phulay Bay. In an environment this gorgeous and serene it would be a waste to spend all your time behind the windows of your accommodation. Which is why Phulay Bay's rooms each have well-appointed balconies or terraces, where guests can recline on plush couches, chairs and daybeds while admiring the natural majesty of Krabi.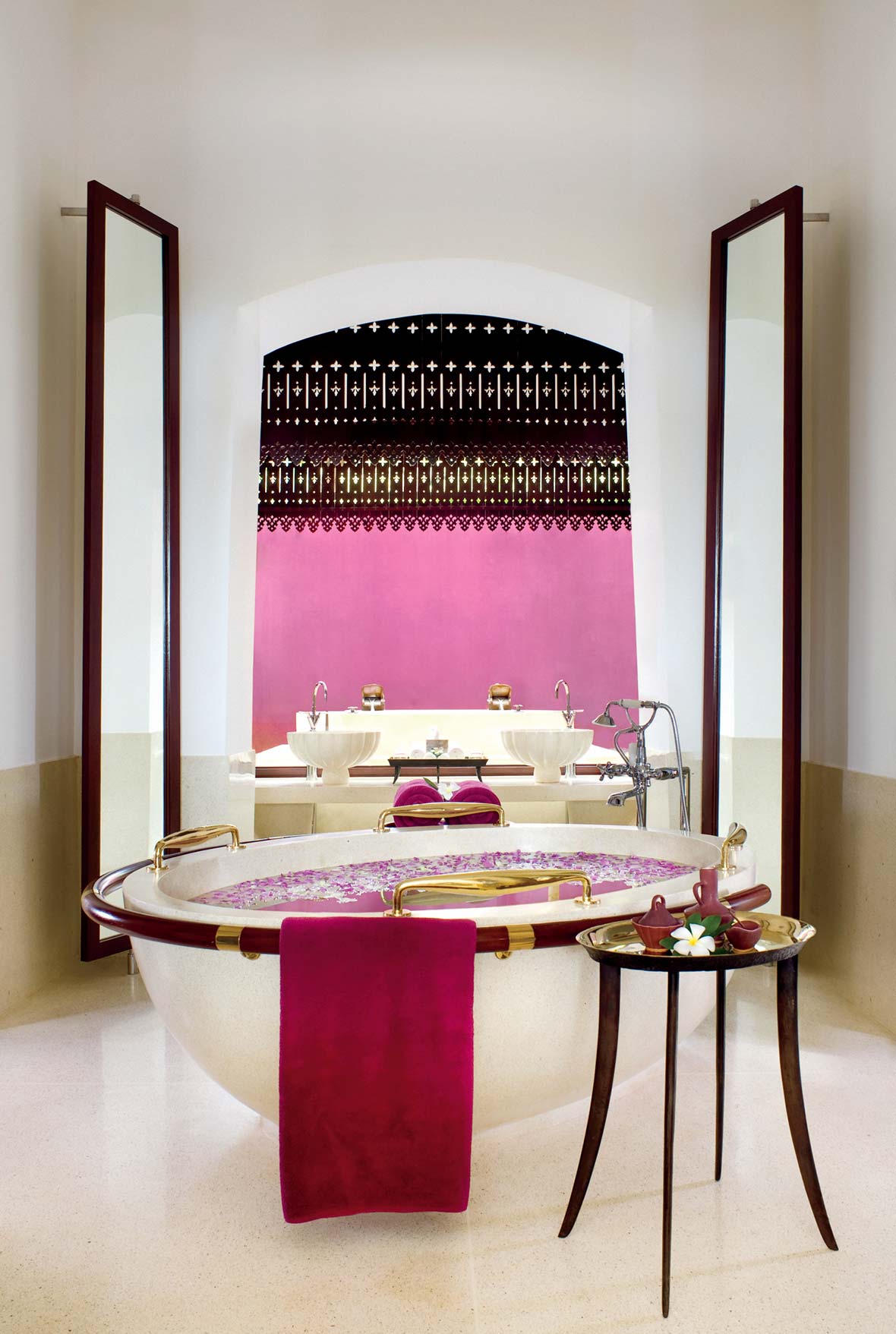 While we're on that topic, the location of Phulay Bay could scarcely be any more perfect for framing the splendour of the Andaman Sea. The waters off here are dotted with limestone islands draped in jungle. This creates the most dramatic of scenery at all times of the day but is particularly beautiful, staff inform me, during sunset. I know they're not exaggerating either. I have seen many jaw-dropping sunsets in places like Phuket, Boracay and my hometown of Perth, Australia. But nowhere I've visited has consistently more epic sunsets than Krabi.
As I walk around Phulay Bay I figure that the place I'd choose to witness that nightly spectacle would be from inside its gigantic infinity pool. Surrounded by pretty gardens and flanked by Plai Fah swim-up bar, this pool is blessed by its setting. So, too, is the private dining room just around the corner from here.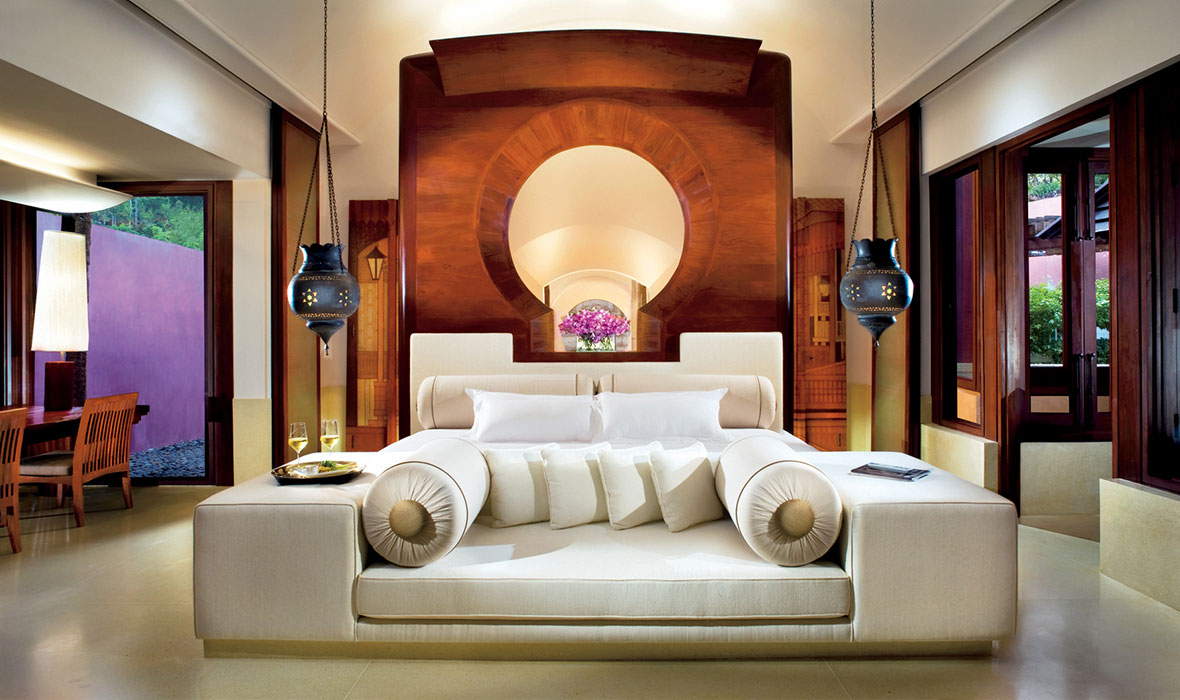 Called Sri Tang by the Sea, only one group of guests at a time can eat in this enclosed, air-conditioned dining room in the corner of the resort which looks along the length of the beach and is wonderfully intimate. This place appears like it has been made for wedding proposals, and I'd imagine it has a 100% success rate in that regard.
Almost as idyllic are the public dining facilities at Phulay Bay. Rooms include a sumptuous buffet breakfast at Jampoon Restaurant, a chic space embellished by dark wood which has lovely views out to the ocean. Jampoon also offers a Chef's Table experience where restaurant staff prepare and explain a Thai menu tailor made for the tastes of each guest.
Sri Tang, meanwhile, is Phulay Bay's signature Thai cuisine restaurant which offers local classics like hearty Tom Yum Goong soup, and spicy red and green curries. Seafood lovers should head to Lae Lay, the resort's seafood restaurant, which has sprawling ocean vistas and specialises in dishes like grilled rock lobster and roasted red snapper.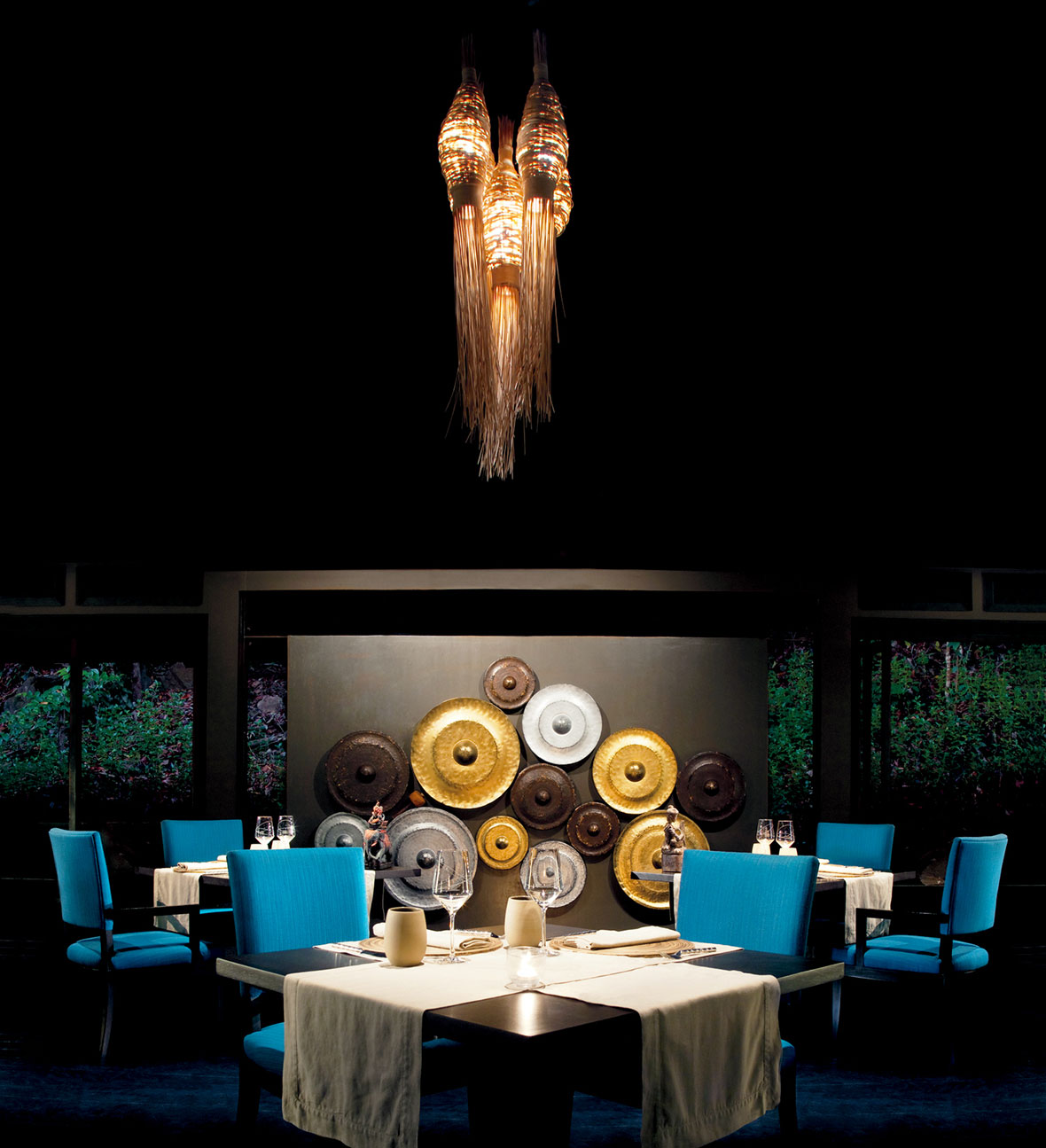 Guests can work off all these calories by signing up for one of an array of water sport activities, joining a beach yoga class, or hitting the resort's 24-hour, state-of-the-art fitness centre. Personally, I'd just lie like a beached whale on one of its garden sundecks, or face down on one of the treatment beds inside Phulay Bay Spa. With a vitality pool, saunas, steam baths, a wellness studio, and private and couples treatment rooms, one could laze a whole day away inside this enormous spa.
That word – enormous – reminds me of perhaps the most curious feature of the rooms at Phulay Bay. The beds are utterly gigantic, such that it feels like crossing from one side of the bed to the other should require a cross-border VISA. They are as wide as a normal King size bed, but twice as long. Literally. They are so huge that if a family wishes to stay together in one room staff can put a divider across the bed, turning it into two King size beds.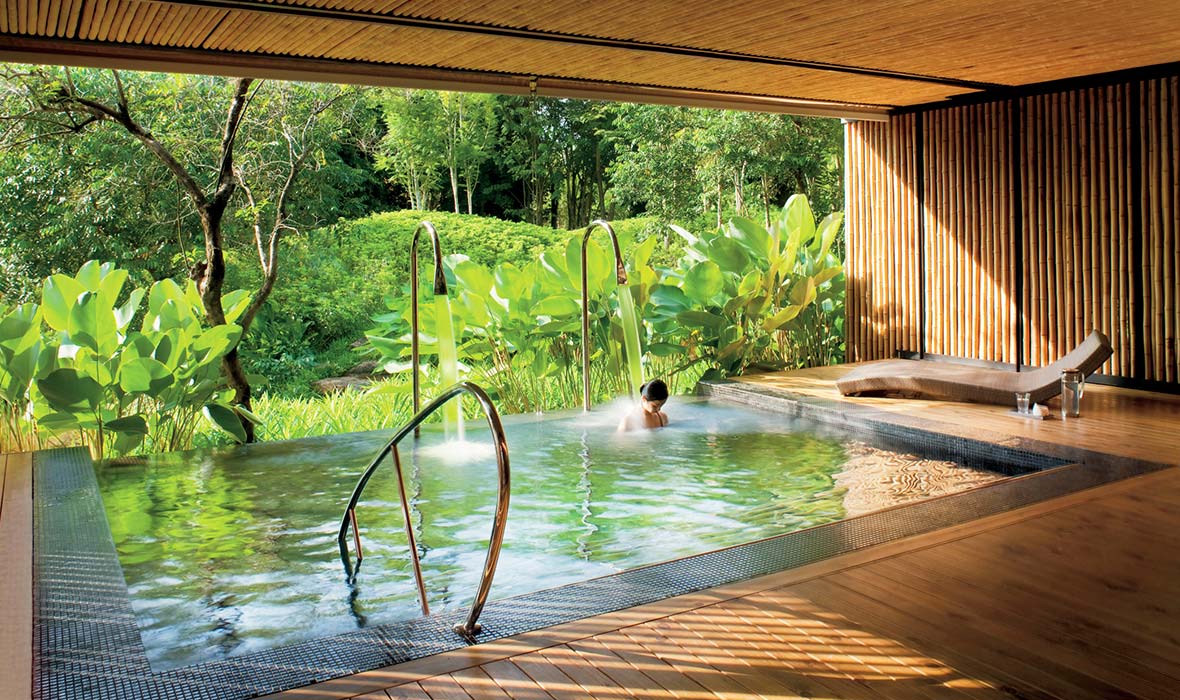 The rooms are also unique and luxurious. Each of them is decorated by hand-painted Thai-style murals done by local artists. The bedding and toiletries are as impressive as you would expect from a Ritz-Carlton property, while the bathrooms are very notable. So spacious are the bathrooms that a whole family could use them at the same time without getting in each other's way.
I could wax lyrical about every small detail of these rooms – from the 24 hour butler service to the huge TVs, high-tech appliances and magnificent furniture – but you're no doubt familiar with the level of luxury Ritz-Carlton provides. What is most significant about Phulay Bay is the way in which the resort maximises its greatest asset – the breathtaking environment of Krabi.
There are hotels in the city where you live that have incredible rooms and wonderful restaurants. What none of them have, though, are palm trees tilted over fine white sand beaches flanked by impossibly-clear sea water. That is why you leave home and fly to Krabi. That is why when you get here you head to Phulay Bay.