Ahead of their big opening in Mumbai, Ritz-Carlton is ritz-ing up a lesser-known site in India: Pune. You might not find Pune on a whole lot of luxury travel itineraries, but that could change with the new Ritz-Carlton, slated to open in 2019.
"The Ritz-Carlton, Pune is designed to be a captivating haven that complements our efforts to craft the city's most refined and luxurious lifestyle destination. We are delighted to collaborate with Marriott International to bring the unique Ritz-Carlton luxury experience to the land of the Maratha's heritage," Atul Chordia, Chairman at Panchshil Realty, said concerning the Pune Ritz-Carlton launch.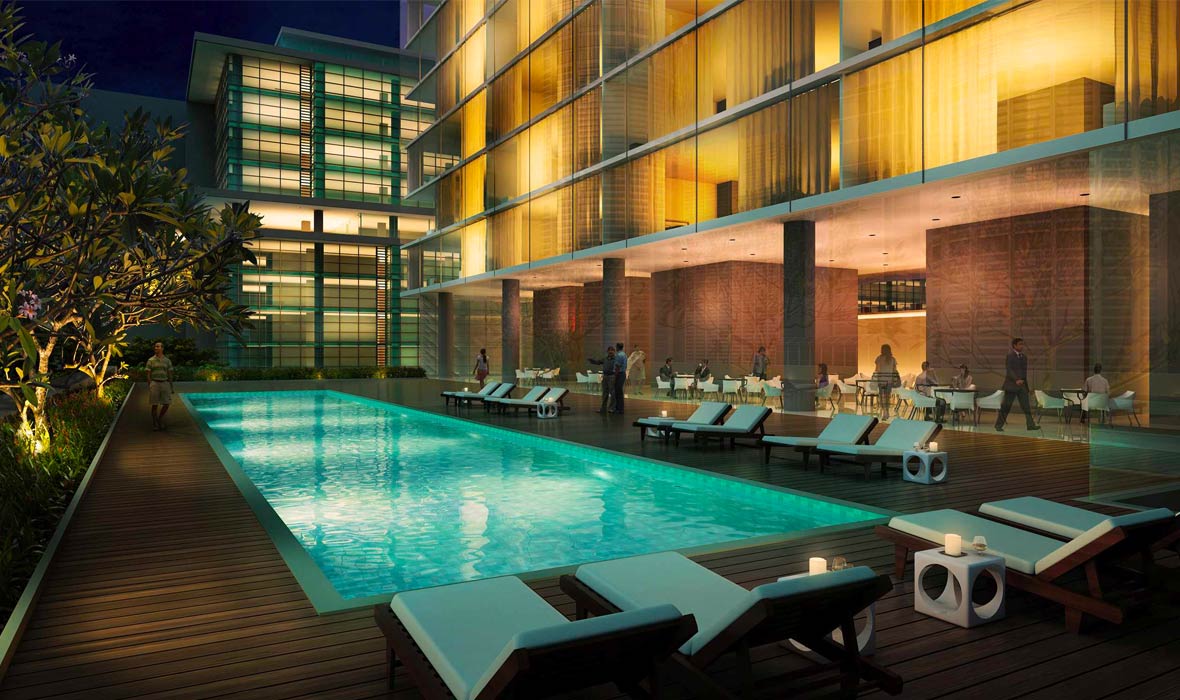 The Ritz-Carlton, Pune is expected to open in 2019 as the brand's second property in India. Found about a three-hour drive from Mumbai, Pune is a gateway to a number of Maharashtra sights, including the Rajgad Fort. But the Ritz-Carlton, Pune will mostly be an ideal airport hotel for luxury travelers.
This new Ritz-Carlton hotel in Pune's Yerawada neighborhood will feature all the highest-end amenities guests have come to expect from the Ritz-Carlton name. Spa and fitness centers will offer travelers the chance to keep up on their wellness and fitness needs or, of course, the chance to unwind with a poolside cocktail and a relaxing massage. For professionals, a business center with executive lounges will meet the needs of even the highest-ranking corporate executive. And finally, high-end retail storefronts and gourmet dining venues are within easy walking distance.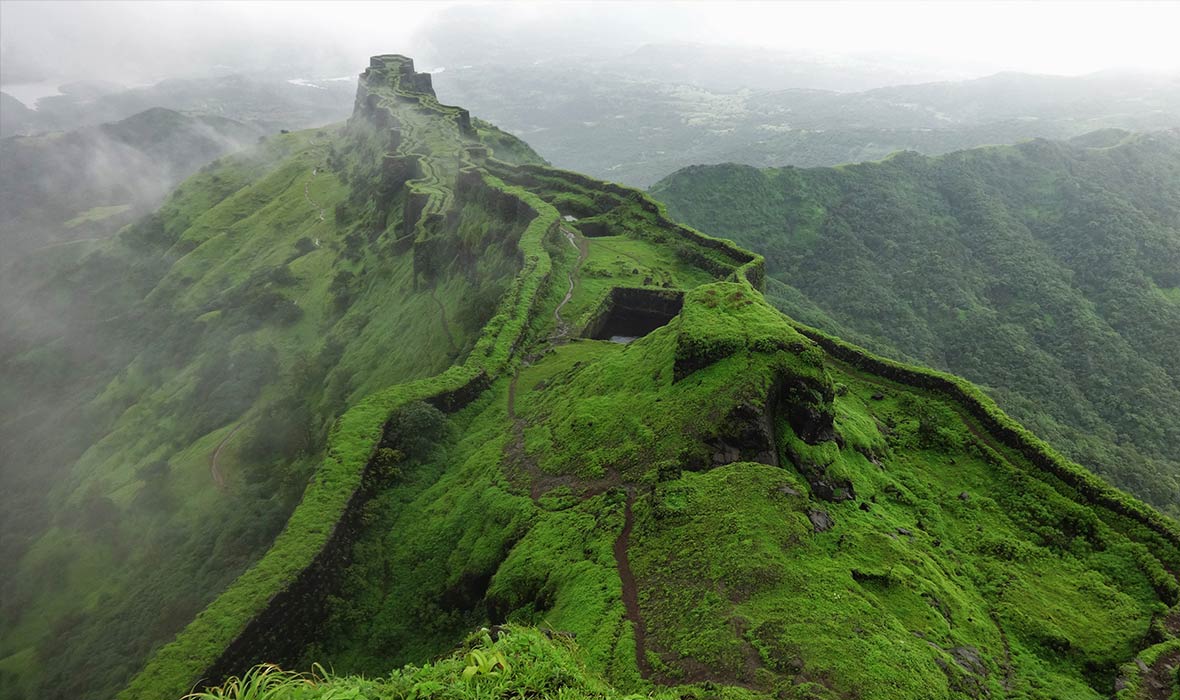 While Pune is not exactly as "on-the-radar" as nearby Mumbai, it is a major regional transportation hub that has accordingly developed a diverse cultural identity. It is a cosmopolitan city with a large student population, imbuing it with a certain coffee shop charm that's further heightened by a pleasant climate. The only exception to this rule lasts one or two months during the peak of Pune's summer season. Otherwise, outdoor strolls around the city's numerous parks and museums are highly recommendable, and travelers should be sure to check out the Deccan cultural district and Pashan.
The former is home to a number of theaters, art galleries, and cinemas, while the latter is a beautiful, calm area surrounded by hills. Culinary aficionados will also want to make a stop at Koregaon Park, known for playing host to the city's best restaurants and posh retail spaces.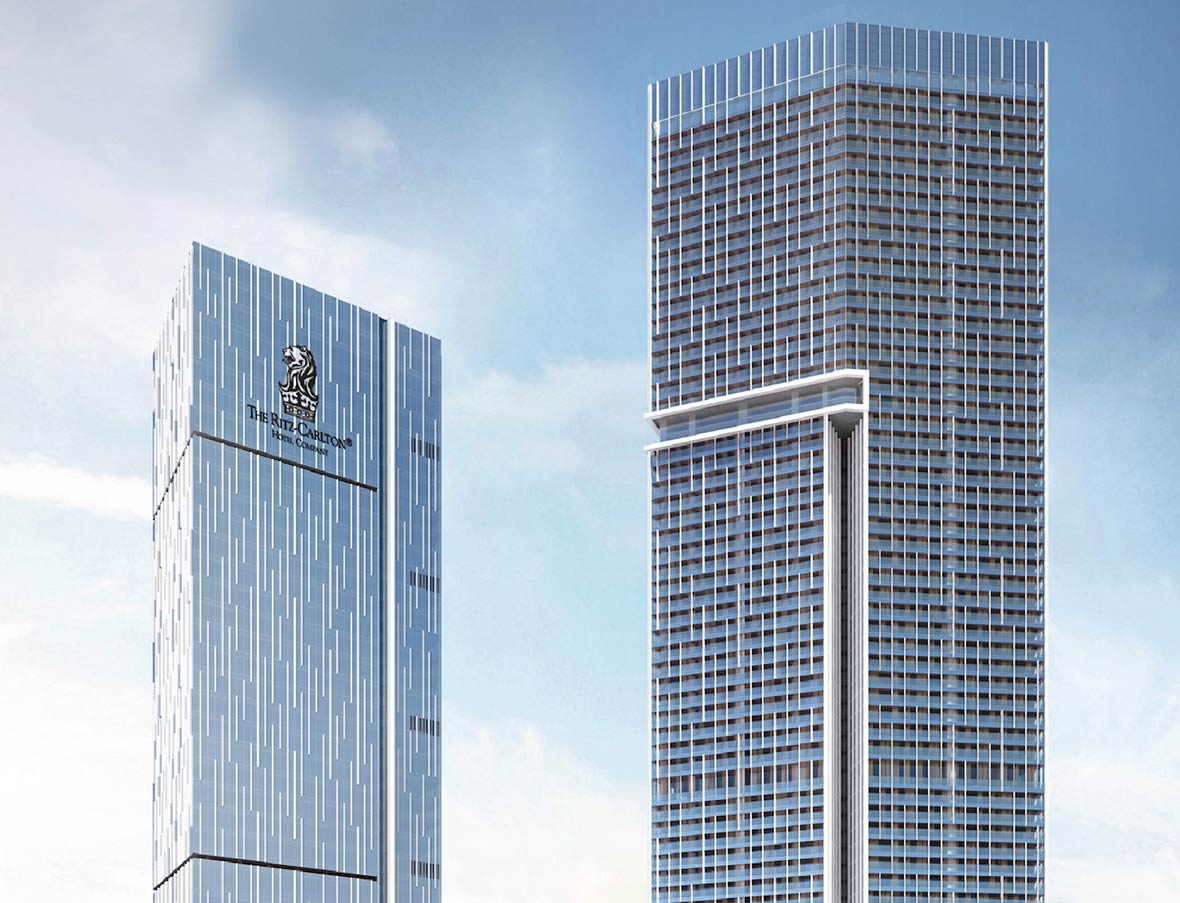 Also noteworthy in Pune are the surrounding hill forts, a phenomenon worthy of a day trip for Ritz-Carlton guests with an inclination for sightseeing. These ancient structures are valued as historically precious landmarks of Maharashtra, and one need only look for a short time at their intricate stone masonry to understand why. The forts were built on high ground by the ancient dynasties of India as they jockeyed for power and advantageous trade positions. Visiting several of these forts in a single day is an easy itinerary for luxury travelers who are based out of the Ritz-Carlton, Pune.
The new hotel also stands out thanks to its especially contemporary design that is heavy on glass paneling, making for excellent access to natural light for most all facilities and interior spaces.
A central courtyard area is a welcome greenspace and provides contrast to the surrounding modern lines and sleek overall design of the hotel. The Ritz-Carlton, Mumbai will open in 2020, shortly after the Pune iteration. This 238- room hotel will be located in Central Mumbai and was announced earlier this year. These new offerings from the brand will join the Ritz-Carlton, Bangalore, which has already made its stamp in the country as a five-star lodging option that also boasts eight different restaurants and bars.