Maybe this wasn't the best decision. Just as I'm starting to feel overwhelmed, as a sense of claustrophobia is taking root, the tension is released by a comical event. A hand emerges from the midst of the tangle of human bodies engulfing me. It is clutching a phone. I cannot see who owns this device. Then it is angled towards my face, a flash goes off and immediately both the hand and the phone disappear back into the dense crowd. As a 6'5 Westerner I am used to being photographed in India by intrigued strangers. Never before, however, have I been snapped in such an elusive manner. I try to identify the photographer, first looking over the crowd, then bending down and trying to look through it. A few potential candidates are logged – smiling youths with smartphones in hand. This is the kind of quirky incident which sums up the peculiar experience of navigating one of the world's busiest train stations during rush hour.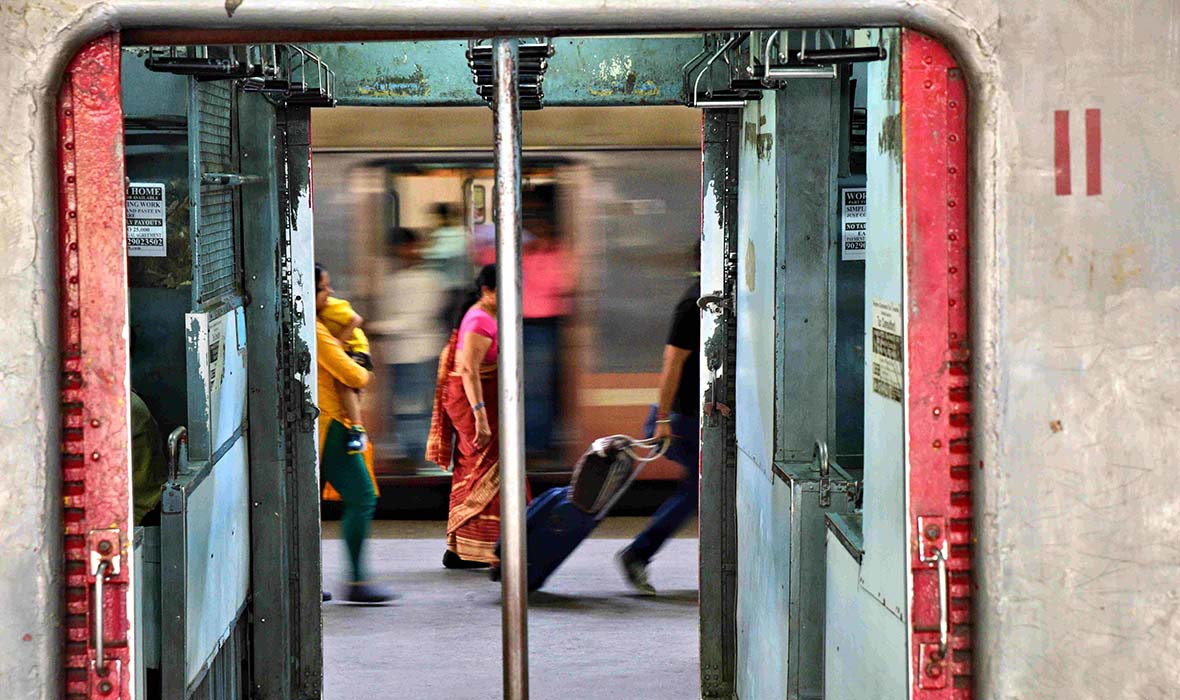 I had visited Mumbai's renowned Chhatrapati Shivaji Terminus (CST) before but that was during an off-peak period when I had plenty of space to freely roam around this historic railway station. Since then I had read about the spectacle that occurs here during the morning and evening commuter crush. Crowds. Commotion. Chaos. Eccentric experiences are one of the key reasons I return time after time to India, along with the allure of its deep history, engrossing culture and sumptuous food.
On the outside CST is a gorgeous gothic structure which has been granted UNESCO World Heritage Status. On the inside it is often a heaving mass of people attempting to make their way to or from work. An icon of Mumbai, CST was one of the first major collaborations between British architects and Indian artisans and is among the world's finest examples of Indo-Saracenic architecture.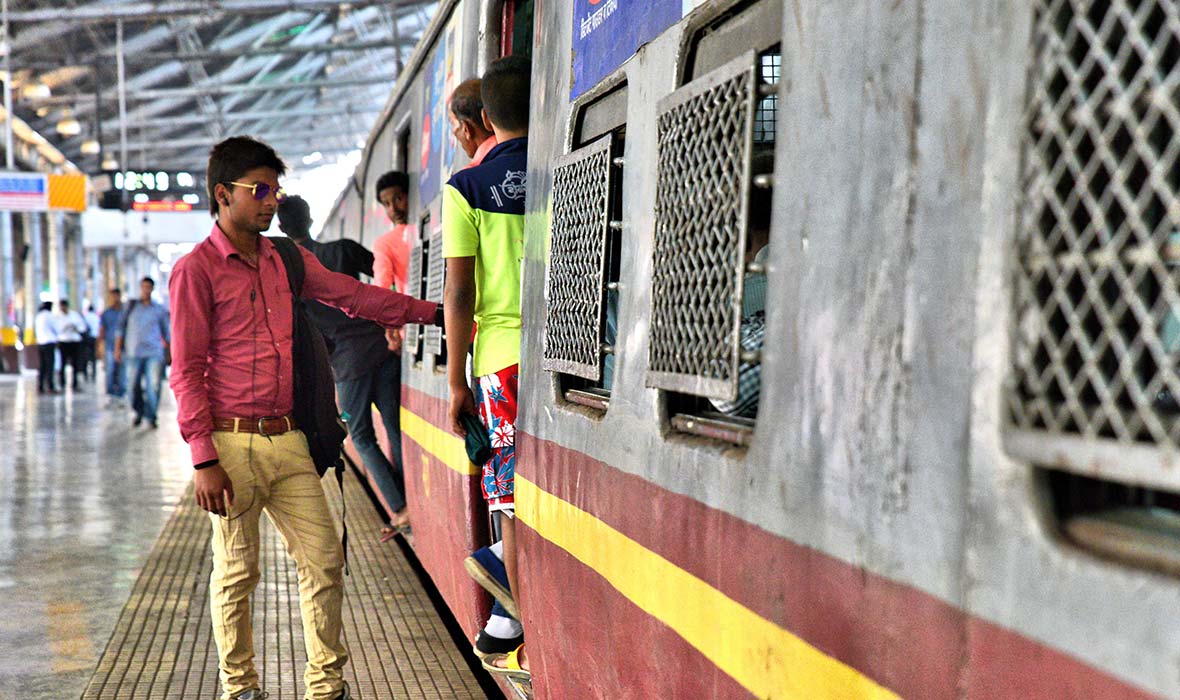 This style of building design, a melange of Indian Mughal and European Gothic architecture, emerged from Chennai in the mid-1700s as the British East India Company began to have a major impact on the appearance of cities in southern India. Indo-Saracenic architecture was later used for several of the most significant structures in India. These include Mysore Palace, Kolkata's Victoria Memorial, Delhi's Secretariat Building, and both the Gateway of India and the Taj Mahal Palace in Mumbai.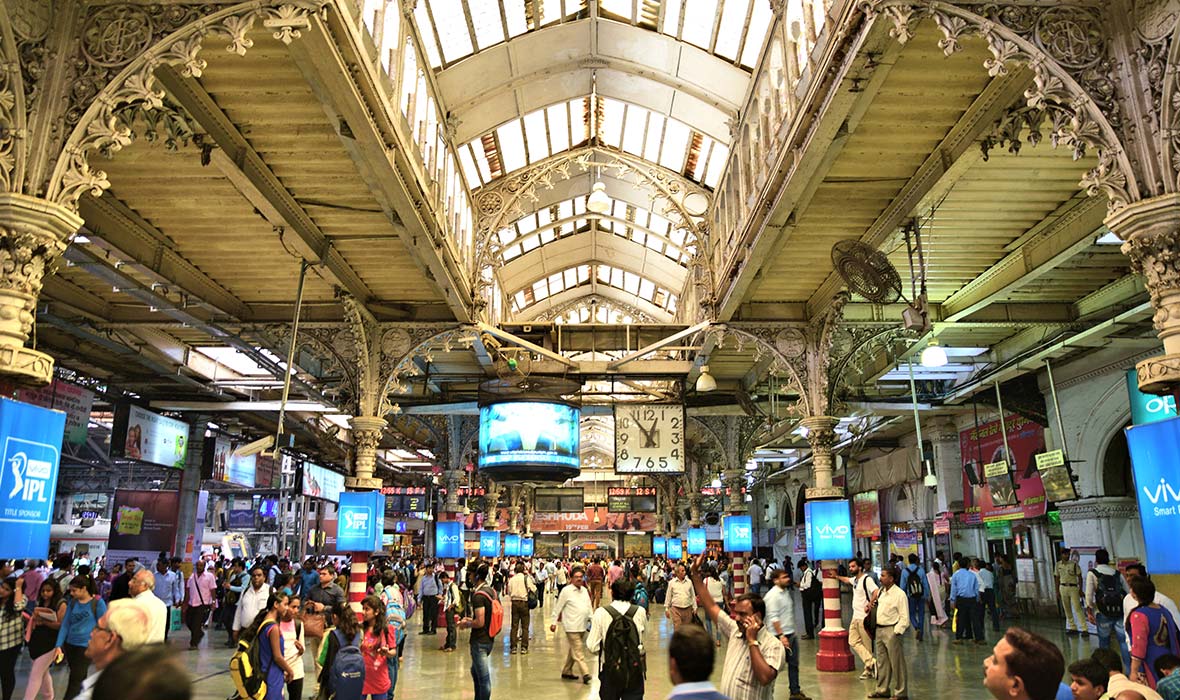 The domes, turrets and scalloped arches of CST are characteristic of Mughal architecture, which is most famously exhibited by Agra's Taj Mahal, Humayun's Tomb in Delhi, and Agra Fort. Meanwhile, the Gothic features of CST include its ornate gables, pointed spires and intricate stonework, commonly seen in European cathedrals. It was this splendid mix of contrasting architectural styles which beguiled me when I first visited this monumental station. So huge and complicated was this project, that it took a decade for the station to be built. Designed by British architect F. W. Stevens it was completed in 1888 during an era when Mumbai, or Bombay as it was then called, was becoming known as the Gothic City due to its growing assortment of grand European-influenced buildings. At this time it was considered one of the most magnificent railway buildings not just in Asia but the whole world. It proved a major tourist attraction, with well-to-do Indians and Brits travelling by rail from across India so they could arrive in this magnificent building.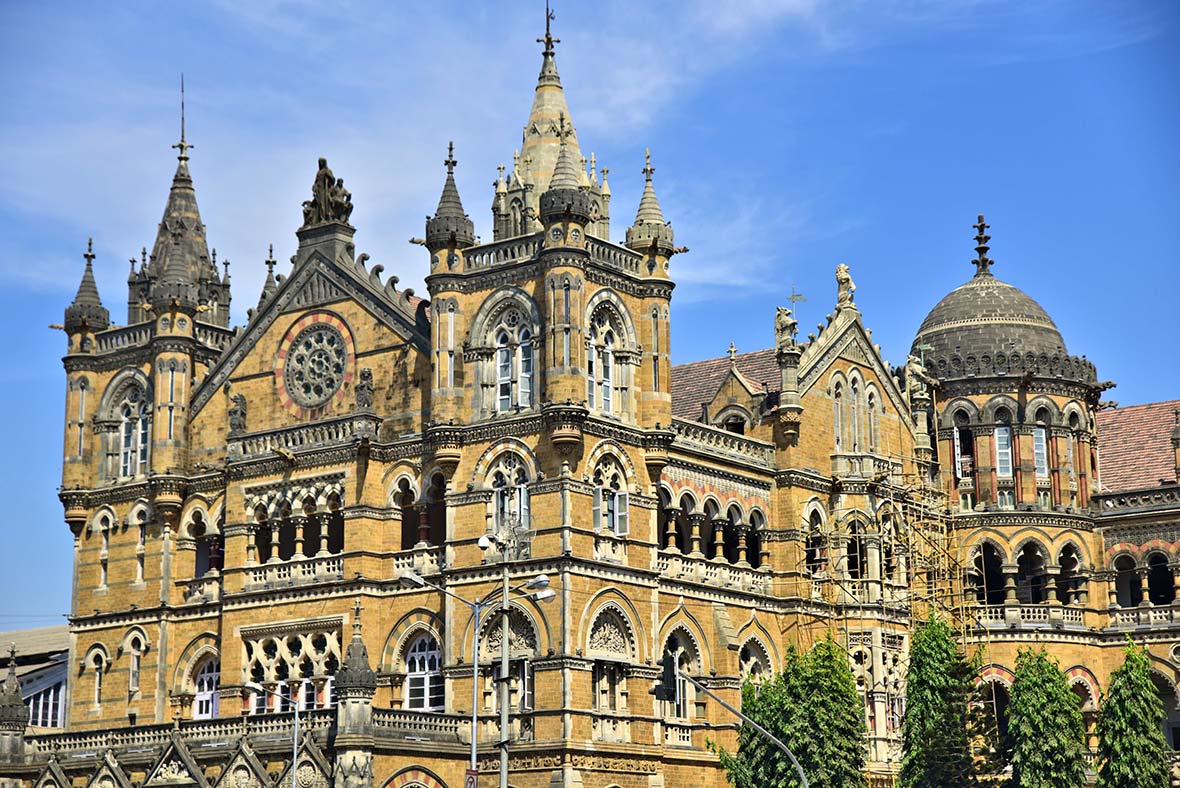 Today I have done the opposite – I have come to the station so that I can leave it. For a long while I have wondered what it would be like to ride one of its suburban trains, hanging out of their open doors as they pierce the dense inner suburbs of Mumbai. The time has come. Just to ramp up the excitement of this experience a few notches I decide to make this journey during evening rush hour. More than three million commuters each day funnel through the grand halls of this station, according to UNESCO.
A significant proportion of them appear to be here right now as I'm queuing up to buy my ticket from CST to Dadar Station. It's a long line and a long time until I secure my ticket. Then the real challenge begins. Making my way to the platform is a slow and laborious process, particularly in Mumbai's sapping humidity. But soon enough the heat is countered by the movement of air through the open doors of the train as it heads north out of the station.
As I had hoped, I am now getting to see Mumbai from a different angle, one not offered from street level. It is a relatively short but very interesting return journey to Bandra and back to CST. As I'm about to get off at CST another phone camera is pointed towards me. Except this time I can see its owner. I gladly agree to pose for a schoolboy who expresses his fascination with my height. Then we each head off in different directions, disappearing into the heaving crowds of this gorgeous and intriguing railway station. Thanks CST, that was quite an experience.