Why We Love This Hotel
Private Beach: Though no beach in Thailand can claim to be truly private by law, Amanpuri's golden sand beach cannot be accessed from outside the resort, therefore it offers seclusion and sanctuary available only to resort guests.
Health & Wellness: Taking wellbeing a step further, Amanpuri's spa facilities are unrivaled. The medical spa complex includes doctors, nurses, physiotherapists and traditional Chinese medicine practitioners alongside masseuses and beauty therapists, offering holistic east-meets-west options for those looking for comprehensive health and wellness services. These professionals work with you from consultation to treatment, whether your goals are detox, anti-ageing, weight loss, immunity, or more.
For All the Family: Amanpuri also takes "Kids Club" to the next level, with two unique spaces for children and teenagers. Tweens and teens can enjoy a skateboarding ramp, a rock-climbing wall, a DJ booth with equipment, plus a big-screen for gaming and movies - all housed in a cool hangout by the beach. Younger guests can participate in supervised craft activities at the adjacent Eco Beach House, which also houses ecological-focused displays that aim to educate about the environment, including animal tanks with fish, frogs, insects and a snake.
Read More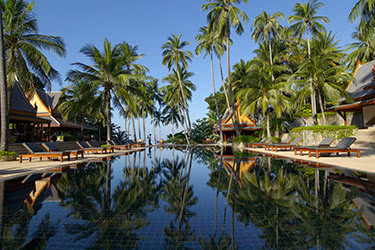 Preferred Hotel