Richard Holkar grew up in a piece of Indian history: Ahilya Fort. The story of Maheshwar, and more importantly the history of Holkar's family, is deeply ingrained in Maheshwar and the Indore region. The Holkar State began in 1740, founded by Malhar Rao Holkar, and it is alive today in Ahilya Fort. Richard Holkar sits down with Remote Lands to help us understand what makes Maheshwar so special.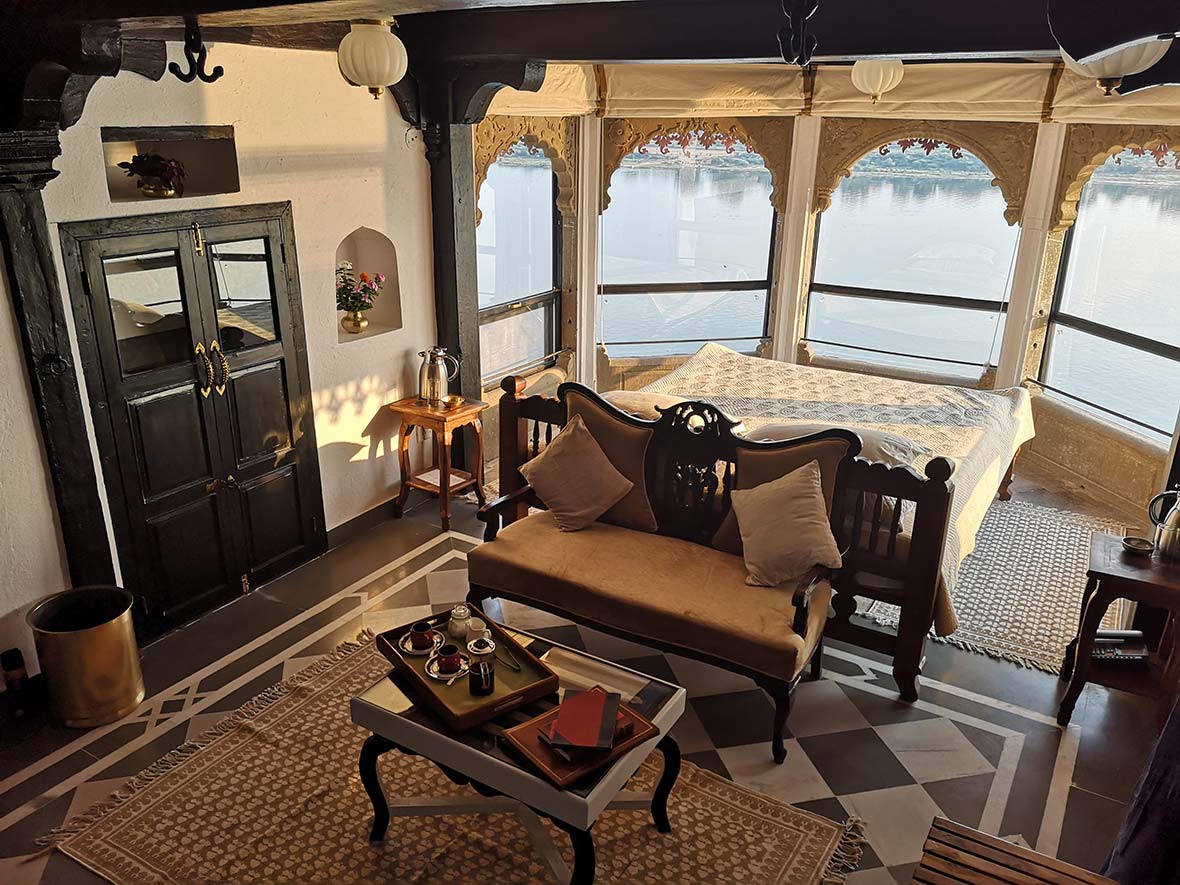 It's been almost 20 years since you restored the Ahilya Fort to its former glory. What has been the reception of this unique property over the years?
Ahilya Fort has become a "not to be missed" destination for the experienced traveler who is looking for something authentic and out of the popular tourist locations. My intention of giving the guest an experience of living in my home and not in a hotel has been widely acclaimed and appreciated. […] Staff, accommodation, and food are resonant of staying in a private home. 
What was it like growing up in a piece of Indian history?
I lived in Manik bagh till the age of nine. I never felt that I was growing up in a piece of Indian history. Everything seemed so normal. This feeling is common among those who have only known a particular environment. They think the world outside is like that. Of course my thoughts changed when I went to the States for my schooling.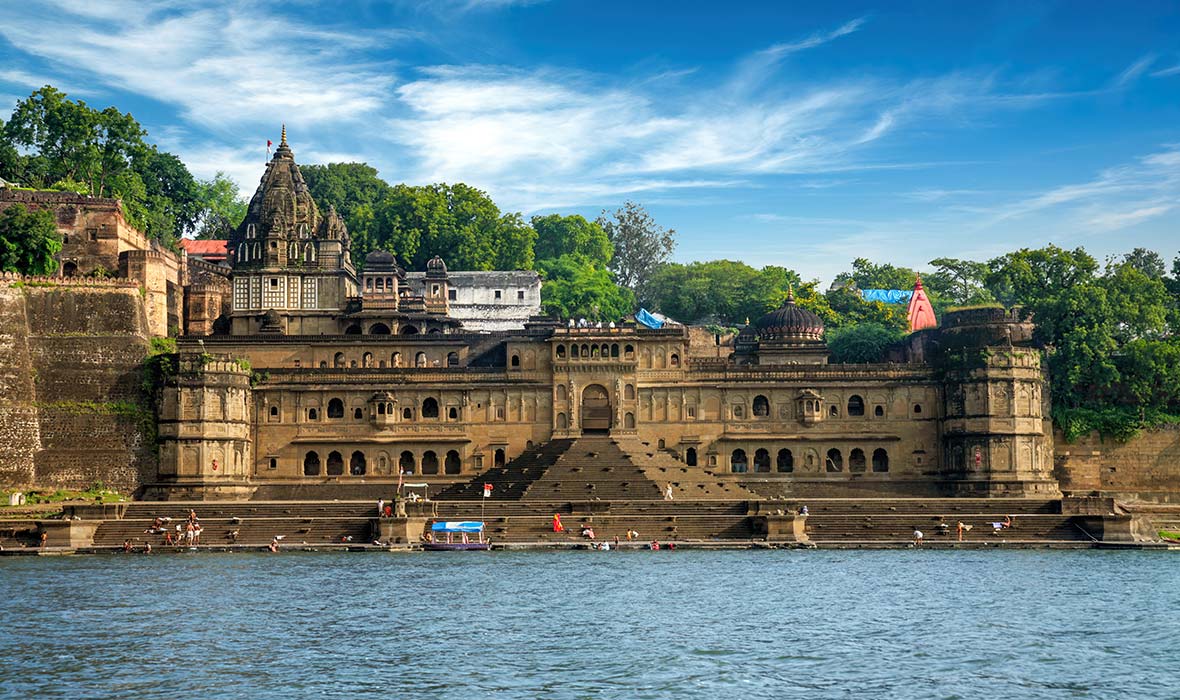 Would you care to educate our readers about your family history and the Holkar State?
Holkar State was founded in 1740 by Malhar Rao Holkar. He established his capital in Indore. His daughter in law, through unusual circumstances, became the acknowledged ruler of the state in 1765 and moved the capital to Maheshwar Fort, on the banks of the sacred Narmada River. Here she built her residence and official buildings, which I transformed into Ahilya Fort Heritage Hotel in the year 2000. Holkar State became one of the 10 most important princely states in India. My father, Maharaja Yeshwant Rao Holkar II, was the last Holkar maharaja. He brought Holkar State into the Indian union. From 1880 through 1947, the state made important strides in bringing industry, women's emancipation, local self government, and agricultural improvements to the people of the state. My father had a unique aesthetic in the Indian context and embraced modernism. In the early 30's he built his palace, Manik Bagh, in Indore, and it is the preeminent example of the modernist style in the world.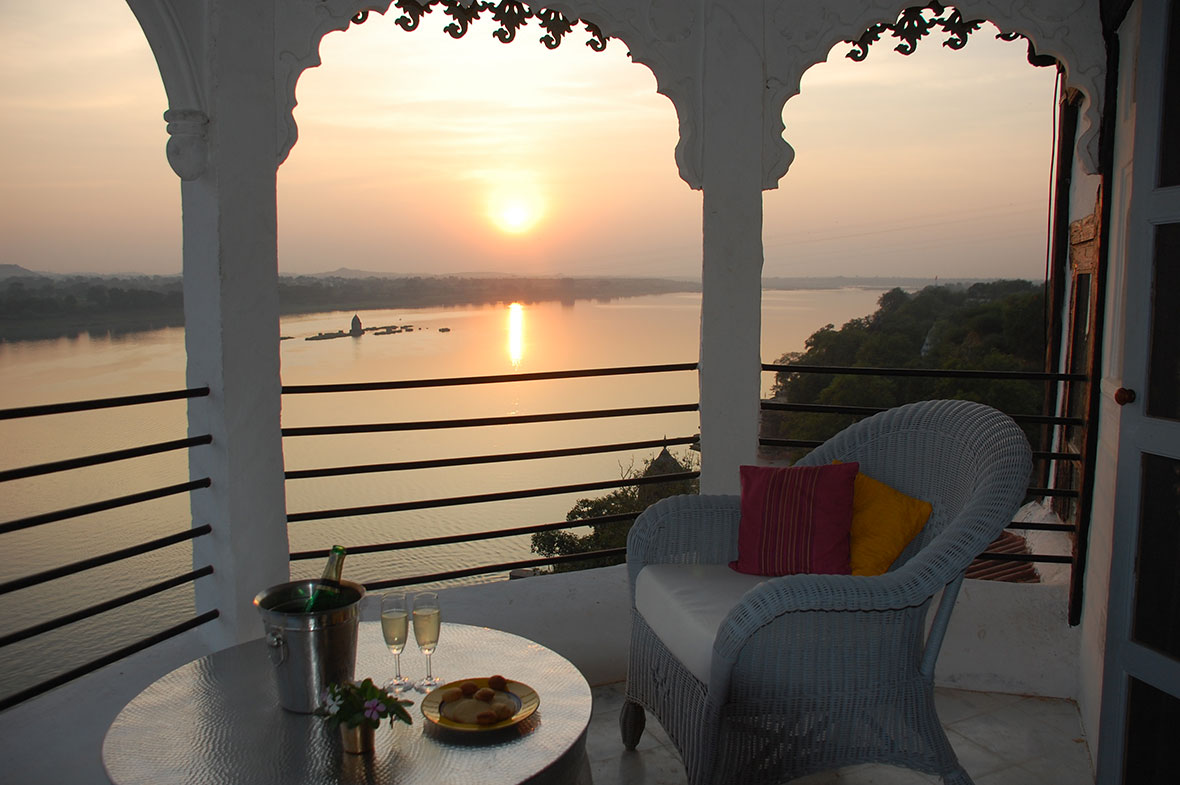 Why should luxury travelers make the journey to Maheshwar?
The ultimate luxury is simplicity and good taste in an authentic environment. That is Ahilya Fort.
With six buildings from which to choose, do you have a particular favorite spot or room at  Ahilya Fort Hotel?
Of course my apartment, but then for the traveler perhaps Hawa Bangala, truly perched over the magnificent river view. Guests feel that they are in the bow of a luxury yacht.