Found halfway between Delhi and Jaipur, Alwar seems like it would make for a busy stop on the Golden Triangle, but it remains relatively uncrowded, especially for travelers who know where to stay. But, it's the Amanbagh at Alwar that makes for the best possible luxury stay in this slice of Indian history.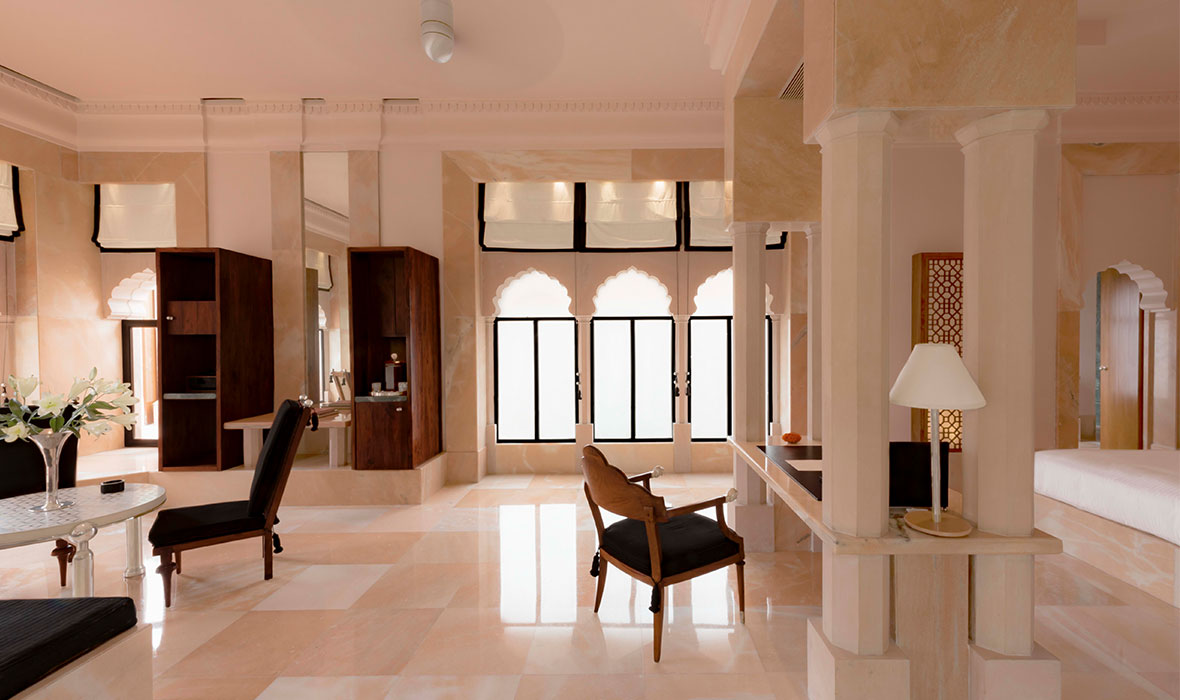 The must-see sight near Alwar is Bhangarh; apart from the beauty of 17th century architecture, this attraction is known as the most haunted place in India – so haunted in fact that entry is not permitted between sundown and sunrise. The story of this haunting goes back to the beautiful daughter of the ruler of Bhangarh who killed a tantric priest attempting to bewitch her. The priest cursed Bhangarh, causing, it is said, a war that killed the princess.
"One of my favorite discoveries was the ghost town of Bhangarh," says Victoria Hilley, Remote Lands general manager. "While I did not see any ghosts, I certainly was taken by the dramatic beauty and serenity of the ruined city, and believe an early morning visit is a must-do for any stay in Alwar."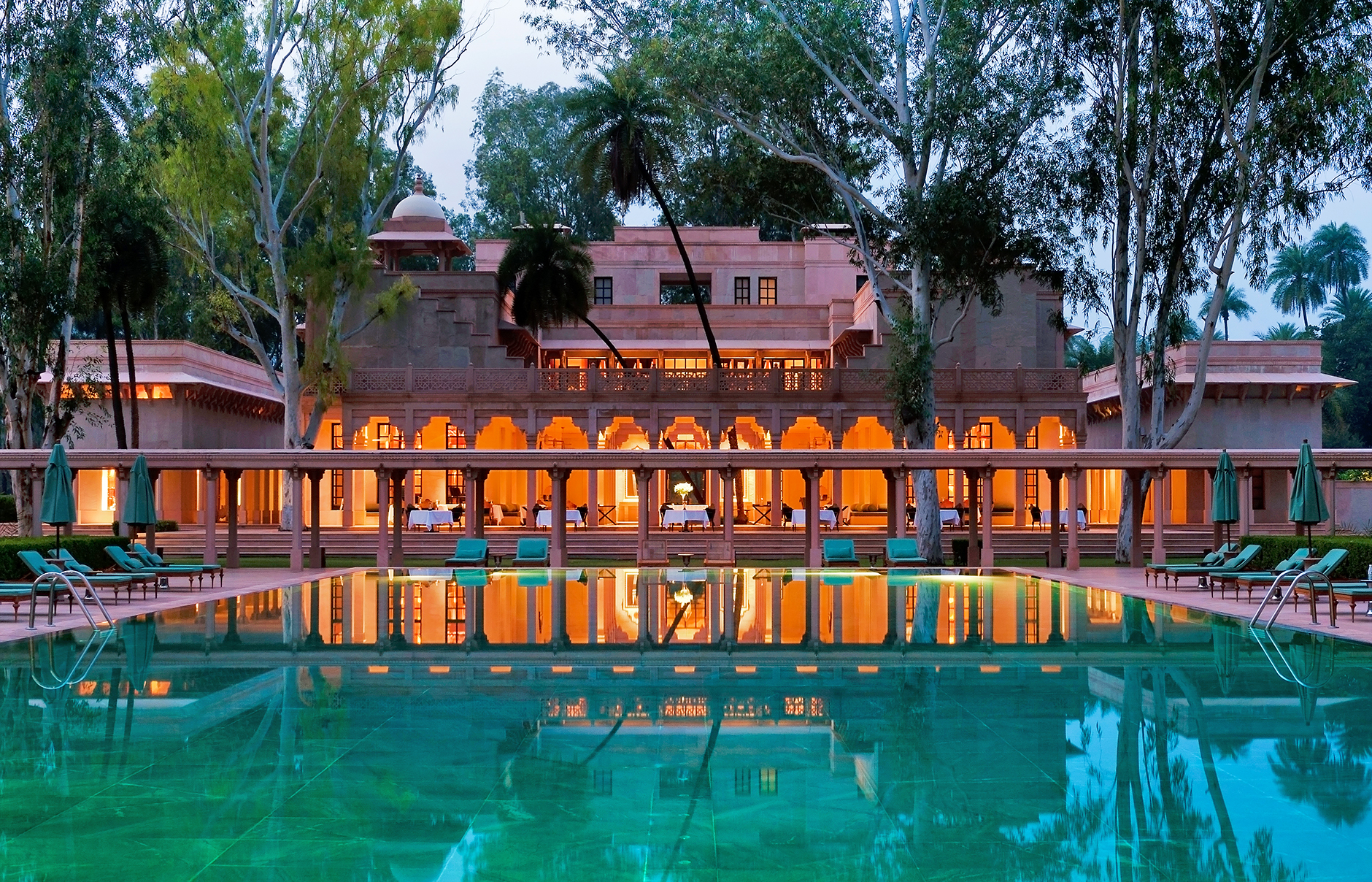 For a touch of nature, travelers can venture into Sariska National Park, a 309-square-mile area in the rocky Aravalli Hills featuring crocodiles, macaques, leopards, and rare opportunities for tigers. Eagles and vultures can be seen above the trees, but proper birdwatchers will want to explore Mansarover Lake in a Kashmiri-built shikara boat from October to February.
"We drove through the local villages, watched farmers till the fields and engaged with woman who had wood and crops piled high on their heads – and impossible burden to carry – but they do so with such grace," Victoria says. "The dichotomy of the whole experience is quite striking and transformational."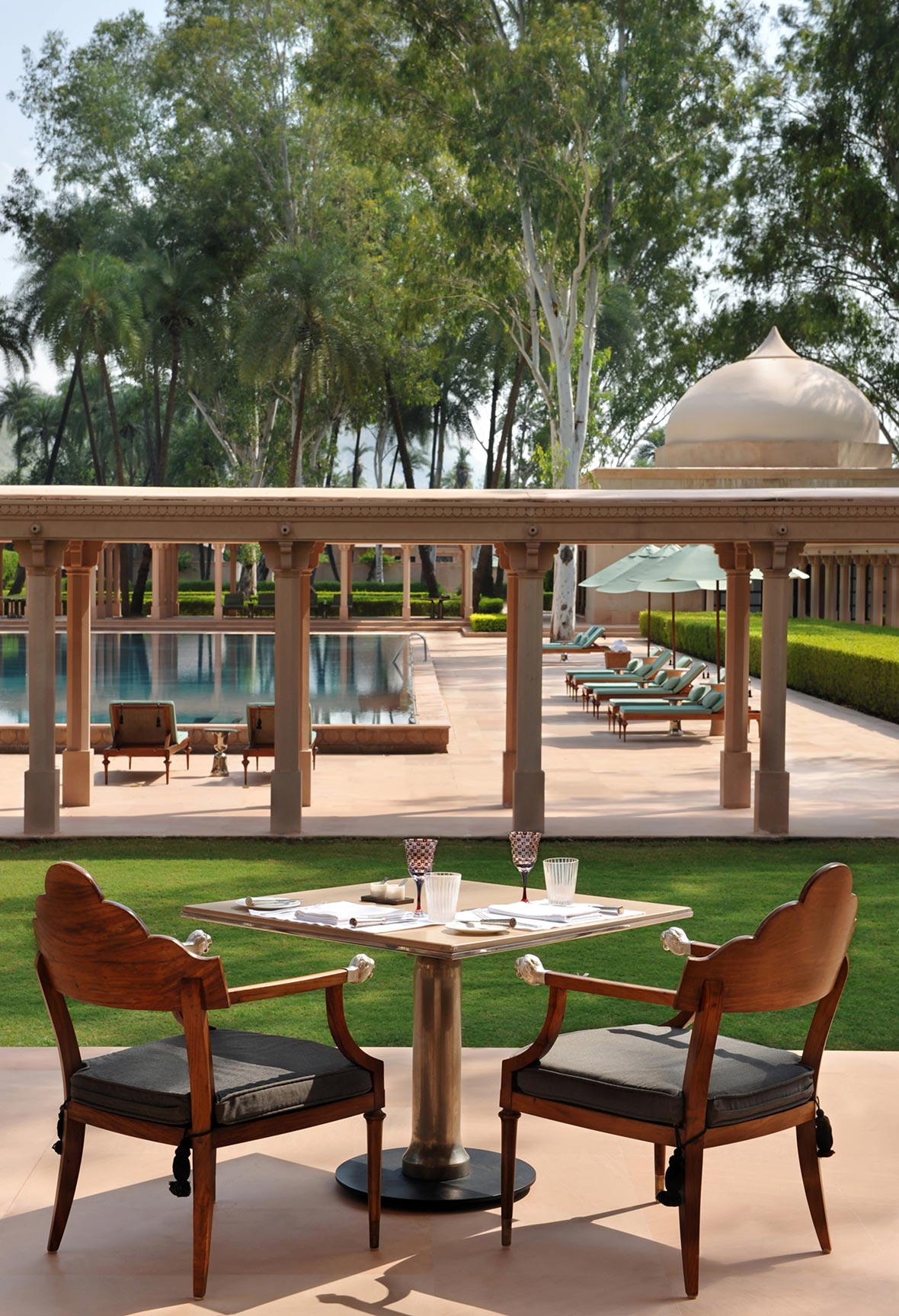 The best place to stay in Alwar is also the best reason to go: Amanbagh. Alwar occupies a unique space in Rajasthan, and for luxury travelers and lovers of the Aman brand, the Amanbagh is a must-see.
Once a mobile tiger hunting camp for the Maharaja of Alwar, Amanbagh was designed as a contemporary interpretation of India's golden age of Mughal architecture. Of the accommodations available at Amanbagh, the Pool Pavilions are highly recommended: private pool, spacious garden, and even a covered dining area.
With multi-day holistic Ayurvedic Wellness Immersions at the spa, green grounds, and a 33-meter swimming pool, Amanbagh is an ideal place to relax and take in Rajasthan at one's own pace.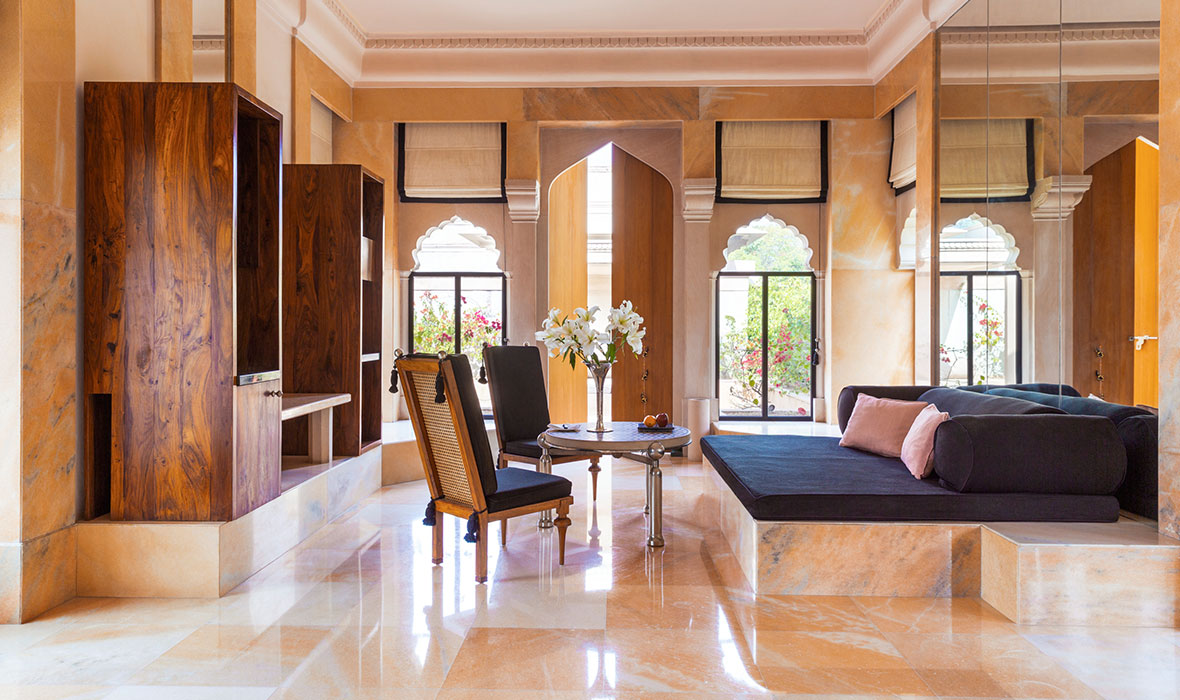 Board a private jet for a journey through India, traveling from New Delhi to Agra, Ranthambhore, Alwar, and finishing in Jaipur. Travelers will shop in crowded bazaars, learn about Eastern religions, catch glimpses of rare species, and explore ghost towns on this 10-day itinerary through some of India's most popular and memorable destinations. At night, sleep like a Maharaja in the country's finest hotels and dine on regional specialties by day.
• Search for the elusive Bengal Tiger in its natural environment at Ranthambore National Park.
• View one of the awe-inspiring wonders of the world – the Taj Mahal – and learn the romantic story behind its creation.
• Dine on fresh, steaming-hot curry at the famous New Delhi Chandni Chowk market.