In the sleepy capital of Vientiane, Laos, there are often just two words on the lips of luxury travelers: Settha Palace. The French colonial-styled, 29-room hotel is the preferred stop for visitors seeking the glamour of old Indochina. Vientiane is not a common stop for luxury travelers, but it still has its charms.
"The music, the atmosphere, the feeling that you've truly gone back in time. That's what interested me," says Settha Palace general manager Hala Krimi of Vientiane, speaking with Travelogues over lunch at the hotel's La Belle Epoque restaurant.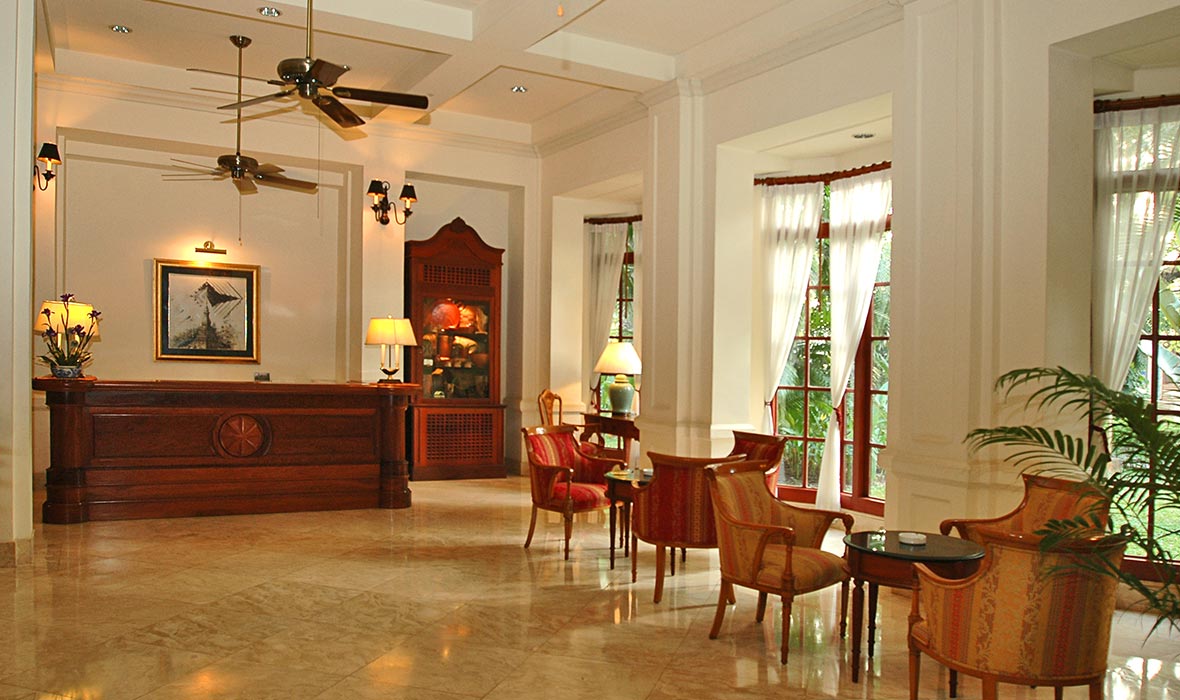 The charm-filled Settha Palace first came to life under the French, Laos-based Theodas family and opened its doors in the 1950s, after existing as a private home since 1932. After the Communist Party won the country's long civil war in 1975, the family fled to France, deserting their home and business out of necessity.
When they returned in the 1990s, they found the building run down and housing 50 families using makeshift walls. Some of the upstairs suites were being used as coops for chickens and literal pigsties.
Dutiful son Billy Theodas promised his mother on the spot that he would bring the property back to its imperial glory and purchased it back from the government, spending five years lovingly restoring it to how it looked and felt when he was a child.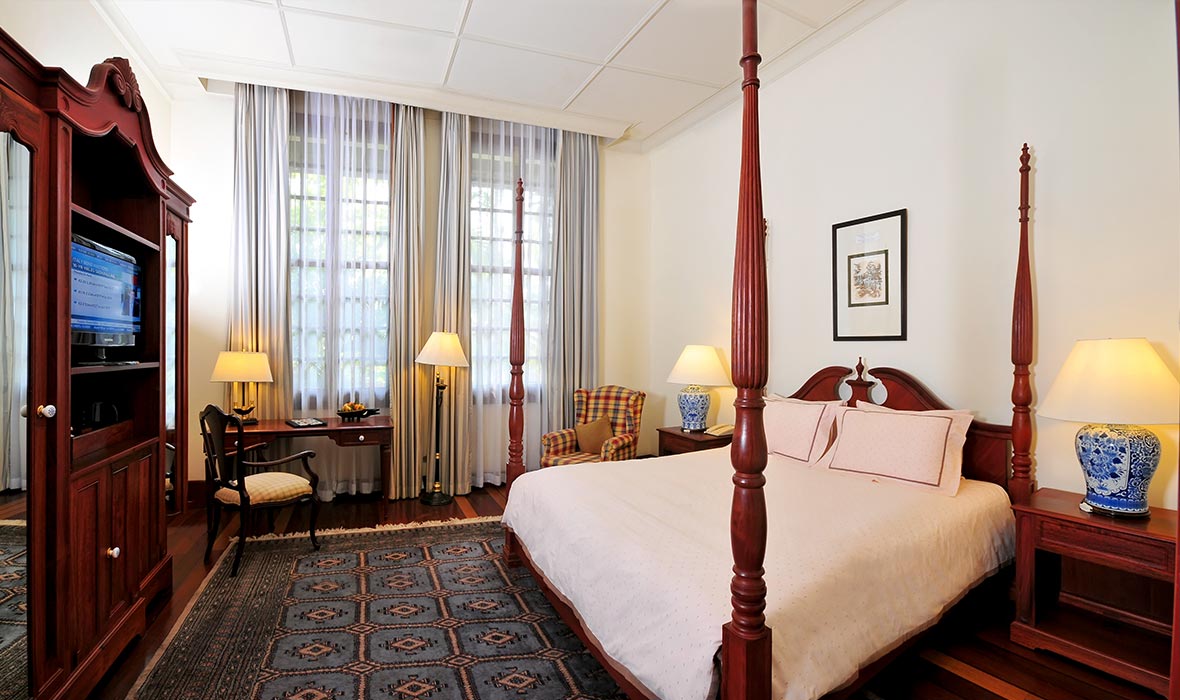 He reopened the doors in 1999 and still spends time each month in the bungalow at the back of the property – the same one he grew up in when his parents ran the hotel.
Today, the small, charming stay looks much the way it did in decades' past, painted an understated beige with mahogany brown accents. The London cab that has become their trademark, a favorite for guest photos and used to shuttle them to and from the airport 15 minutes away, sits in the shade out front. Theodas stayed true to the original look of the property, using his imagination, tips from family members, and old photos to bring the small details back to life.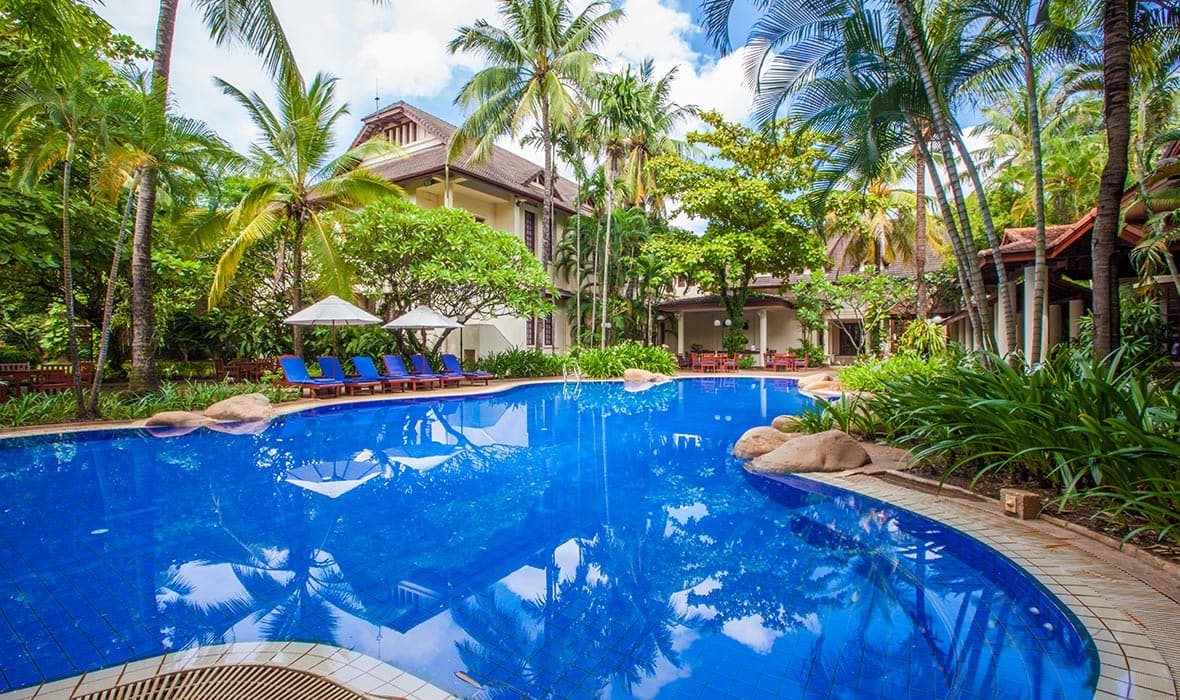 Hala Krimi explains that, while the hotel is a beloved short stop for luxe vacationers moving through Southeast Asia, it's also a staple for Vientiane society, who come for lunch, dinner, or to host parties.
As a professional that has worked in luxury resorts from Dubai to Morocco to Bangkok, she knows that Laos, and Vientiane especially, are a bit off the beaten luxury path – but she sees value in the place beyond what travelers often think they are looking for.
The luxury of Vientiane is time, in her opinion. There is little to do in the city and "it clears your mind. You can actually read a book here," says Krimi. She's right, over five days in the city, I notice countless people simply reading in coffee shops and restaurants, a site rarely seen in other Southeast Asian capitals.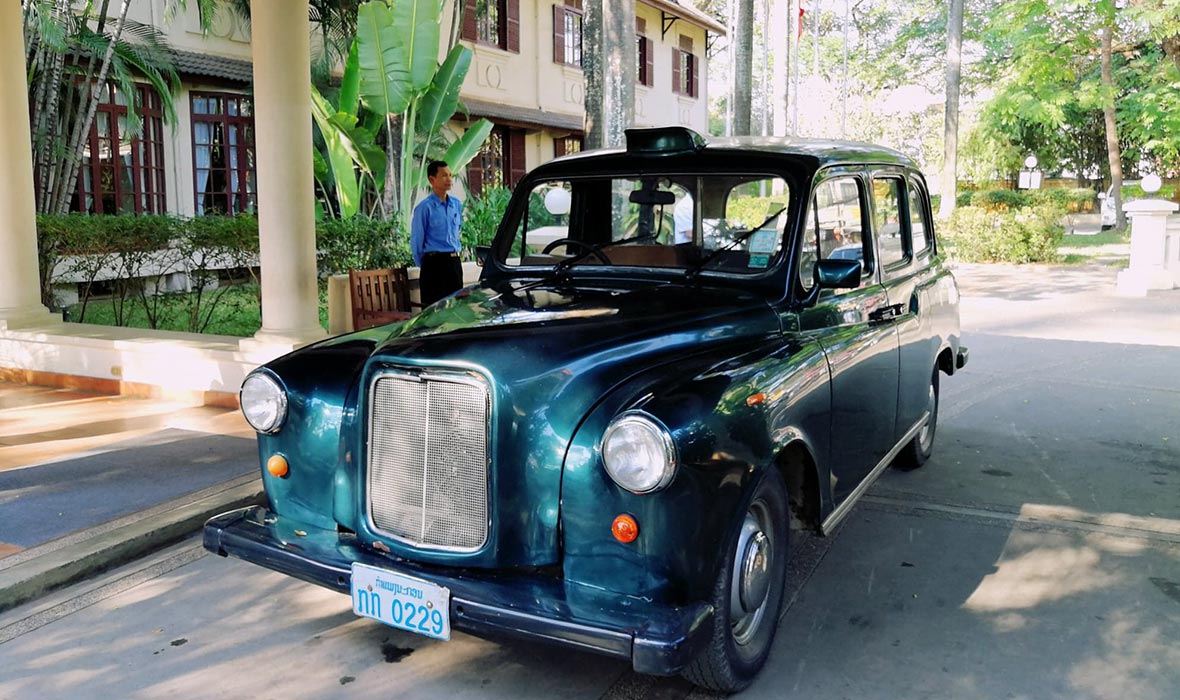 What originally drew her to Settha was the heady mix of colonial grandeur and a certain understated luxury.
"I've traveled the world and worked in big hotels and massive chains. In Bali, throughout the Middle East, Morocco. I had fun. But then you start looking for something more unique. Here you feel that you're in a jungle – but you're also just a block from the city center," says Krimi, a Vientiane resident for just over a year.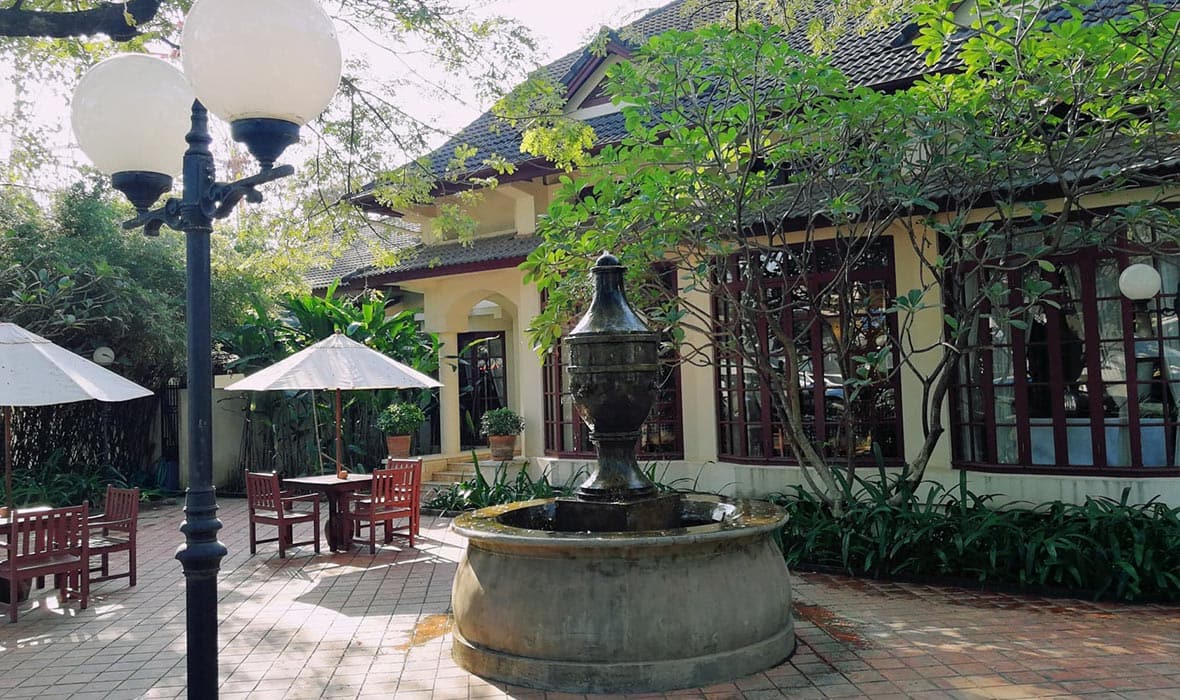 On her first visit, she expected a long drive out of town to some secluded enclave but was surprised when the storied London cab pulled onto the city's main drag and swiftly turned left down a side street. "But then…this heaven." she said. It's the same reaction many guests report having to this small oasis.
Today, visitors open the cab doors to stately marble floors, the lobby's signature oversized iron chandelier, period furniture throughout, and the same palm-shaded, kidney-shaped pool as from years' past. The fountain in front isn't from the hotel's original design though, that is modeled after one in Paris near the Theodas families' other home.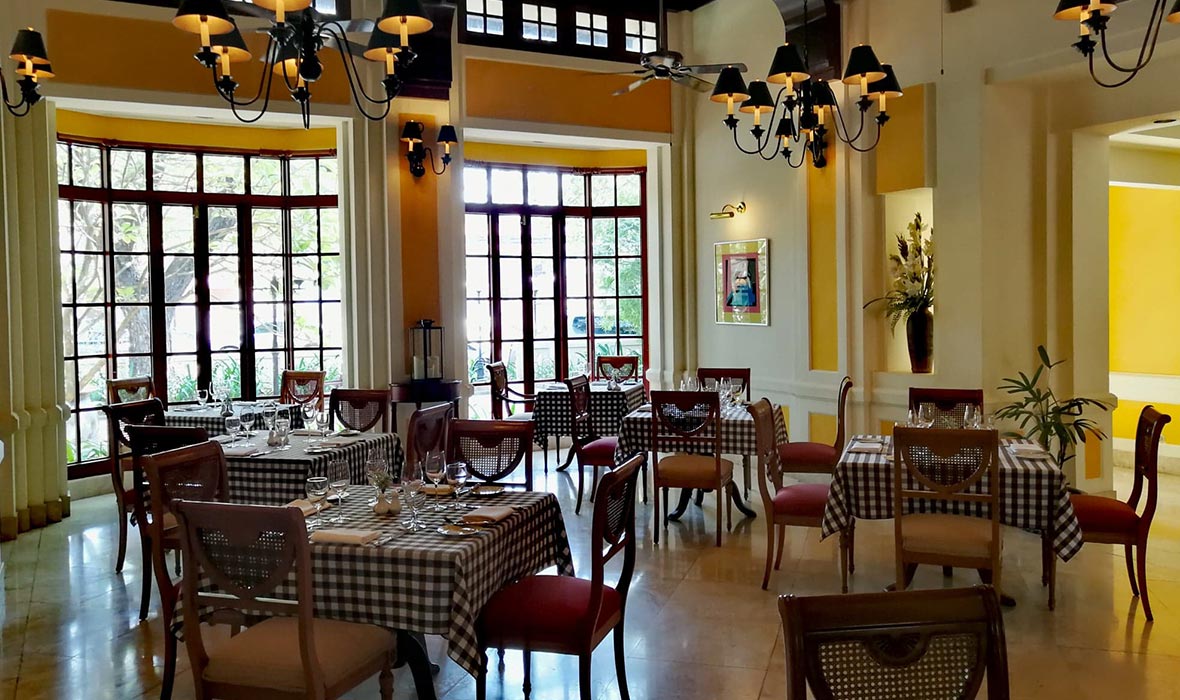 "If you're looking for luxury in things that you can buy with money, go to Dubai. If you're looking for beautiful villas with private pools, go to Bali," she says. "What's on offer in Vientiane is different. It's to have a really good local massage. It's a retreat from the world. That's the best factor of the city. It gives you time to look, to listen, to focus. Our guests enjoy a sunset by the Mekong River or having dinner on the Naga boat.
"In other cities, there's too much energy, too much people watching. Here you can take two hours over lunch. I think that's one of the best luxuries you can have."
A lot of her guests come in search of glimpses of old Indochina, making stops in Thailand, Vietnam, and Laos in search of the culture and history of that period. When they stop in Vientiane, they usually stay just a night or two before continuing on to Luang Prabang and Pakse. Many of them come to the city specifically for the Settha experience, a rarity these days when luxury and boutique hotels sit around every corner in most major cities. Those guests are guaranteed to leave more relaxed than when they checked in.