Example Itinerary
Jungles, Rivers & Elephants: Vientiane to Luang Prabang
With bookend tours of current and ancient capital cities, you will learn of Laos' history and culture through ancient architecture and modern urban life. A three-day trek through the jungle with a night spent beneath stars and canopy, scenic vistas, and traditional village visits will give you a taste for the authenticity of rural life. After traveling by foot through the jungle, take in the scenery from a higher vantage point atop an elephant! A two-day boat tour of the North's main aquatic artery, the Mekong River, provides a rare window into the flow of life. This nine-day, action-packed tour is the perfect combination of relaxation, exertion, adventure, cultural immersion, and unforgettable moments.
This itinerary is an example. It's designed to inspire you and provide you with thoughtfully curated ideas. You can choose to do this exact itinerary or completely personalize it. All trips are 100% bespoke.
Highlights
• Nam Ha National Park: Trek to and camp in the heart of the jungle at Nam Ha National Park, known for its biodiversity and remote tribal communities.
• Mekong Cruise: The "Mother River" winds through six Asian countries and you'll experience its power and beauty on a two-day boat excursion from Huay Xai to Luang Prabang via Pakbeng.
• Luang Prabang: This ancient capital is a protected UNESCO World Heritage Site of Indochinese-style villas and tranquil temples tended to by orange-robed monks, best explored during the sunset calls to prayer.
Day-by-Day
Day 1
Vientiane
Upon arrival in Vientiane, a car will be waiting to take you to the luxurious Settha Palace Hotel. Check in, freshen up and take the rest of the day to enjoy the hotel's amenities or explore the surroundings. Consider going for a dip in the gorgeous hotel pool and a delicious meal at La Belle Époque.
Day 2
Luang Namtha
Enjoy a leisurely morning before an afternoon flight to Luang Namtha. If you prefer to forego the relaxation, take a guided tour of the COPE Centre, busy markets and other sites of Vientiane. Your northbound flight will take you to Luang Namtha, and a short drive will take you to the Boat Landing Eco-Lodge. Take the rest of today to enjoy as you please, preparing for the action-packed days ahead.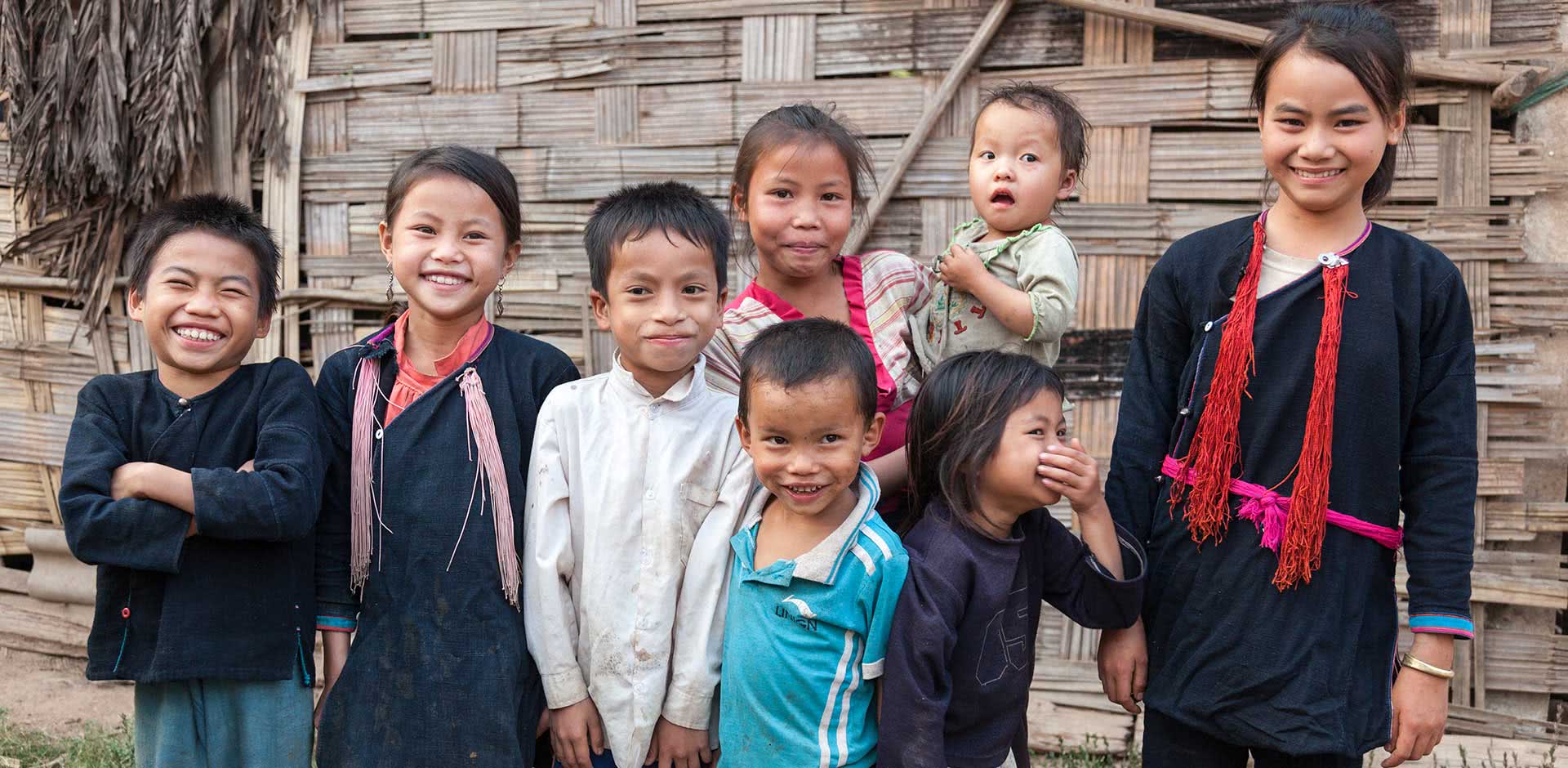 Day 3
Nam Ha
After breakfast, your personal guide will prep you for a three-day trek through the Nam Ha National protected jungle. Today you will visit Sin Oudom and meet your local village guide who will assist in the river crossing of the Nam Tha. A steep hike through the mountains waits on the opposite bank. Learn of the local herbs, plants and species and assist the guides in gathering and preparing dinner over an open fire. Spend the night beneath the lush, green canopy in the heart of the jungle.
Day 4
Nam Ha
Wake with the birds and beasts of the Nam Ha jungle. A traditional breakfast prepared by open-fire will give you the energy you need for the day ahead. Trek further up and into the forest and take in the sights and sounds, the jungle boasts an incredibly-rich biodiversity. Begin a steep descent and arrive at a traditional village. Dine and spend time with the locals and take a refreshing dip in the river. Experience village life to the fullest and spend the night in a simple wooden hut.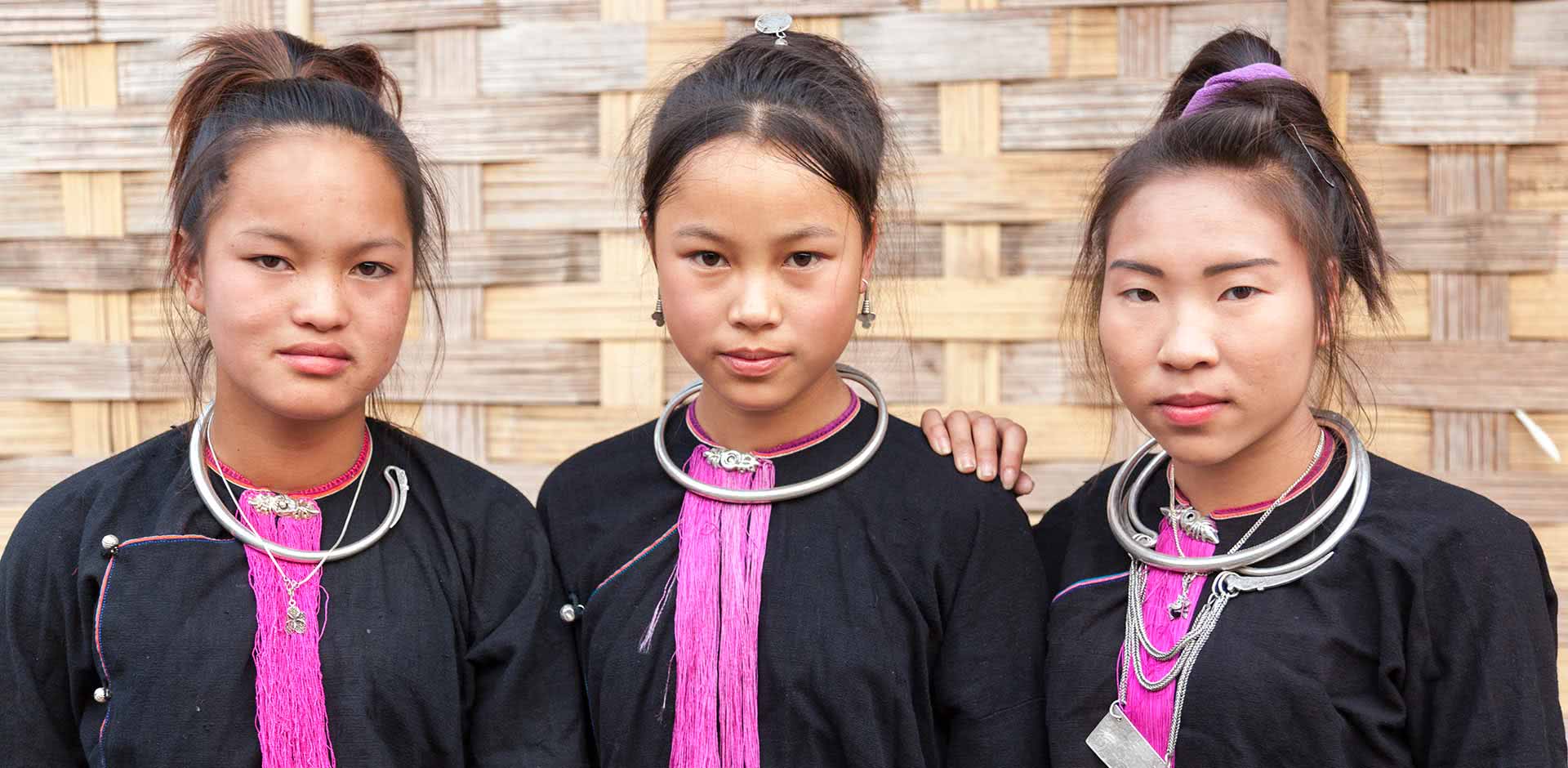 Day 5
Luang Namtha
Wake with the villagers and share breakfast before bidding them a grateful farewell. Today's trek will take us along the river before returning to the jungle. Take in the incredible views of the low-lying valleys and scope out the distance you have traveled so far. The final descent to Ban Chaleunsouk begins after lunch. A songthaew, a local adaptation of a pickup truck, will be waiting to take you back to the Eco Lodge. The remainder of the evening is yours. Relax - you deserve it!
Day 6
Houay Xai
After three days of excitement and physical exertion, today provides a much-needed break. After breakfast, take a 2.5-hour drive to Huay Xai, stopping along the way to explore villages inhabited by some of the region's ethnic minorities. Among other stops is the famous Kao Rao Cave, which will leave you in awe. Check into the Riverside Houay Xai Hotel by late afternoon. The evening is yours to take in the sunset, enjoy a drink at one of the local riverside bars and relax.
Day 7
Pak Beng
Enjoy breakfast before boarding a boat on the Mekong River to Luang Prabang via Pakbeng. The Mekong is one of the largest, longest rivers in the world and boasts a fascinating history. A source of life, sustenance and transport, it is a bustle of constant action. Take in the stunning and ever-changing scenery along the river. Spend the night at a local lodge-style property.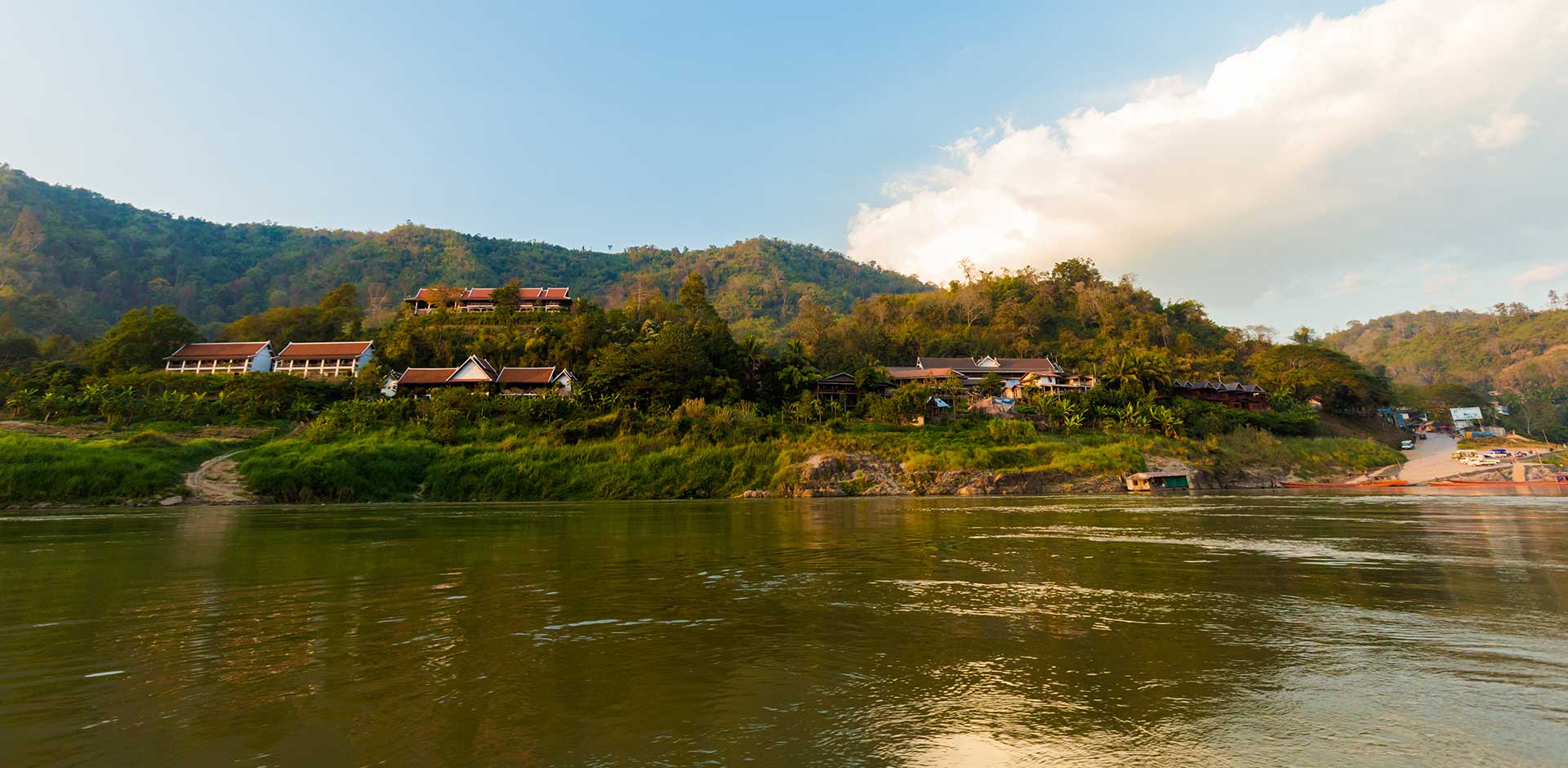 Day 8
Luang Prabang
Today begins with an unparalleled opportunity to interact with and hike beside an elephant through the jungle. The elephant tour will bring you back to the river where you will board a boat and continue your journey to Luang Prabang. Arriving at the ferry landing in the late afternoon, you will be transported to your hotel-- we recommend Amantaka or Hotel De la Paix. Check in, rest up and enjoy your evening.
Day 9
Luang Prabang
Enjoy majestic and regal Luang Prabang, a city whose unique history has been preserved as a UNESCO World Heritage site. Visit palaces and monasteries and get swept up by the enchantment of antiquity preserved. After a traditional lunch of Luang Prabang specialties, head to Tai Lue, famed for textiles and weaving. Take a refreshing break from touring at the scenic Kuang Xi Waterfall and its crystal clear surrounding pools. Fit in a few more sites and close the day watching the sunset over the city from the top of Mount Phousi.
TERMS AND CONDITIONS
Price is based on double or twin hotel room occupancy and includes accommodation, transfers, car/driver, English-speaking guide, activities and entrance fees, breakfasts and some casual lunches while touring. Flights and optional special activities will be quoted separately. Most personal expenses, including dinners, alcoholic beverages, spa treatments and gratuities can be paid on the spot while traveling. Prices may vary depending on season, choice of accommodation and other factors.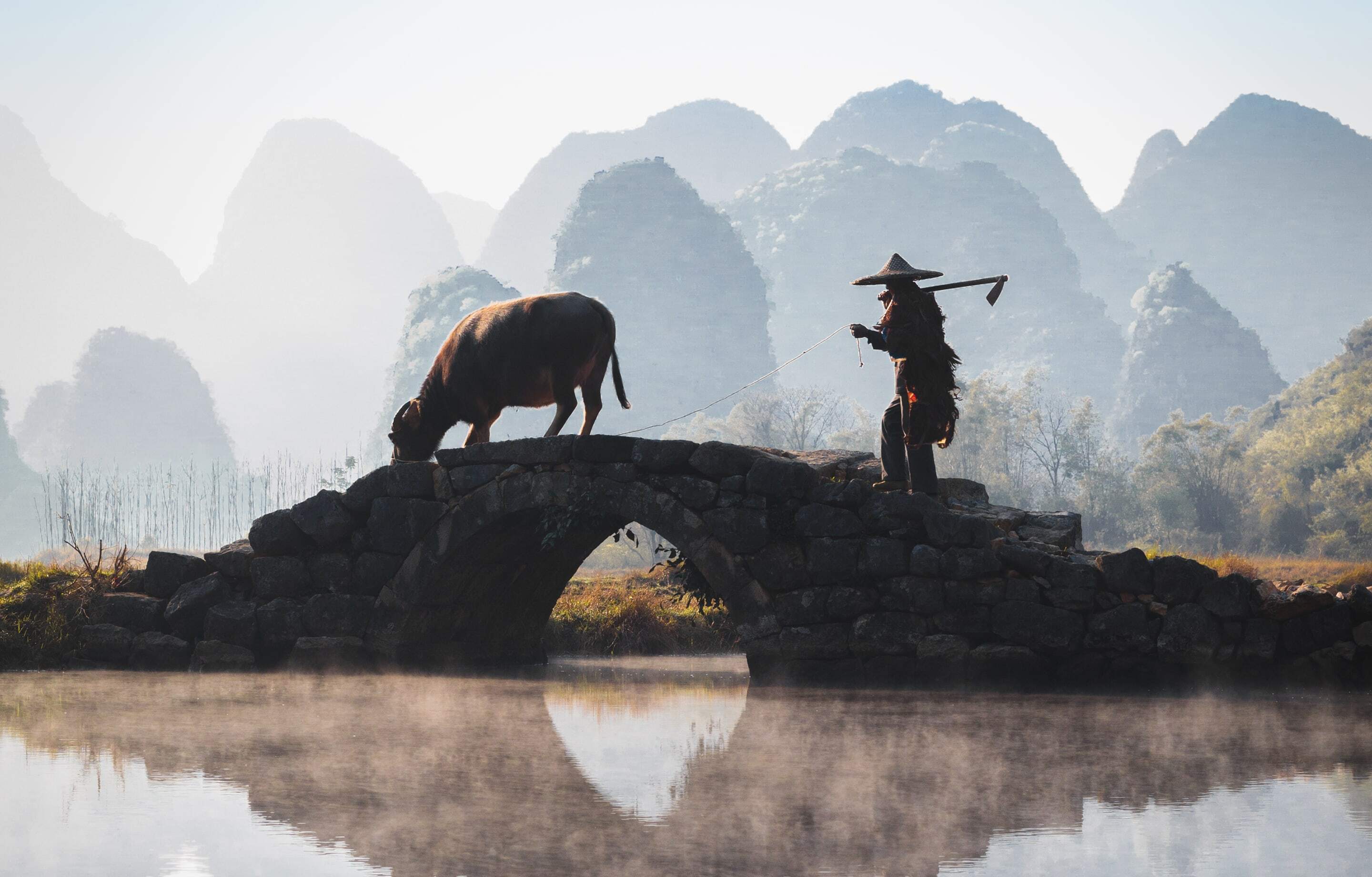 Why Remote Lands?
Exclusively Asia
With Remote Lands you'll travel with people who have made Asia the solitary focus of their own lifelong adventure. As our guest, you'll discover Asia on a journey that is completely, authentically your own, adapted from our own remarkable experiences and adventures over the years.
With Remote Lands you'll travel with people who have made Asia the solitary focus of their own lifelong adventure. As our guest, in the continent that our north American founders Catherine and Jay have adored and explored for decades, you'll discover Asia on a journey that is completely, authentically your own, adapted from our own remarkable experiences and adventures over the years.
Travelogues
An Asia-focused magazine brought to you by Remote Lands – a platform for adventure, luxury, and authenticity from experts and explorers around the continent.
What Others Say
Here is a small selection of the kind words our guests have said about us, as well as features by journalists and travel writers.
From the moment I happened upon the REMOTE LANDS website over a year ago, browsed the options, I knew that this would be well worth it. The entire staff is nothing less than professional with service that made us feel like royals.
This was truly the trip of a lifetime. Magical destinations, the most luxurious hotels in the world, and the most wonderful travel companions we could've wished for. We were treated like family everywhere we went and we have 14 new best friends.
We have used some of the top rated travel specialists all over the world and, without question, Catherine Heald and Remote Lands are at the very top of the list!