Quy Nhon hasn't really been on the luxury travel radar, but things are changing in this Central Vietnam destination. Known to regular Vietnam coastal travelers (and Vietnam War buffs), Quy Nhon is getting an upgrade with a new luxury hotel, bringing high-end travelers to this often under-traveled region of Vietnam. Far from the busy city area, Quy Nhon has much to offer the beach lover. This year, Quy Nhon made it into the Remote Lands' Dozen Dream Destinations 2019, and it's time to learn a little bit about why.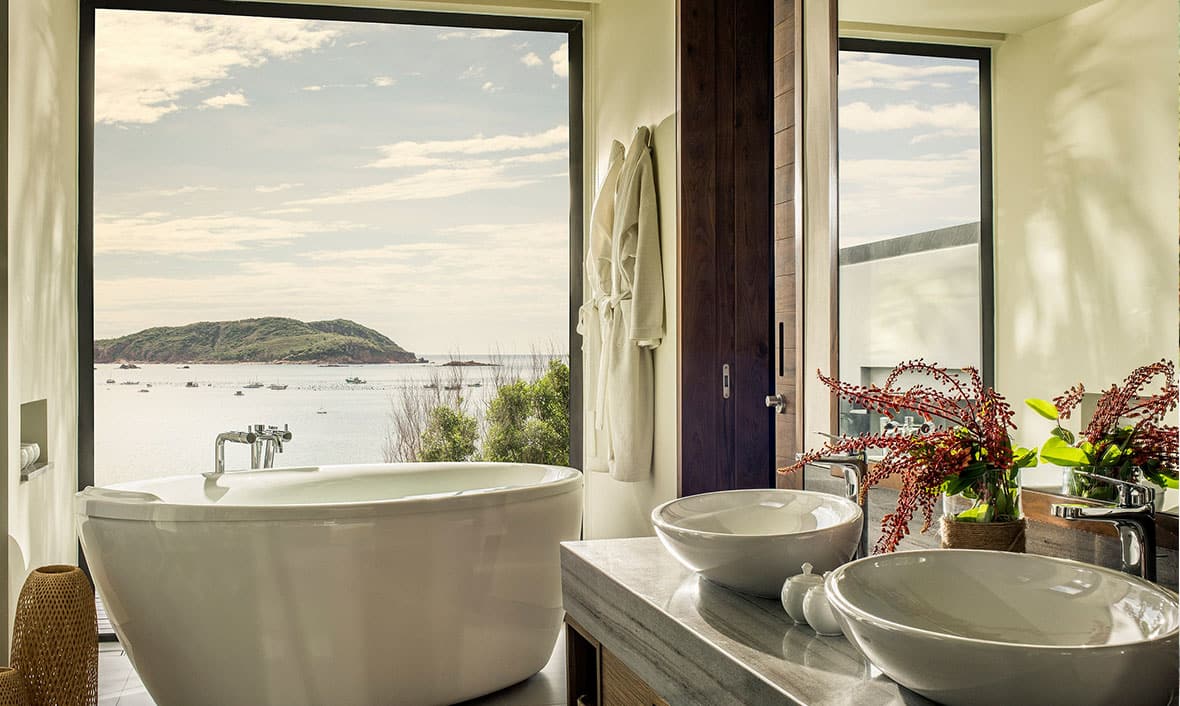 The main reason this destination is big for 2019 can be summed up by saying, "Anantara Quy Nhon." Found on the coast of Binh Dinh province, this new luxury hotel destination is set to open its doors November 15, 2018, bringing a much-needed slice of luxury to this section of Central Vietnam. Set amidst seven acres of secluded tropical landscape, Anantara Quy Nhon is on a hill overlooking a secluded bay. Designed by Hong Kong's HB Design and Marques & Jordy (M&J) out of London, this new Anantara features architecture for the nature lover with an emphasis on fluidity.
The 26 villas will feature ceiling-to-floor panoramic views of the ocean, beach, or pool, with each private one- and two-bedroom Vietnamese-inspired villas trimmed with local timber and granite touches.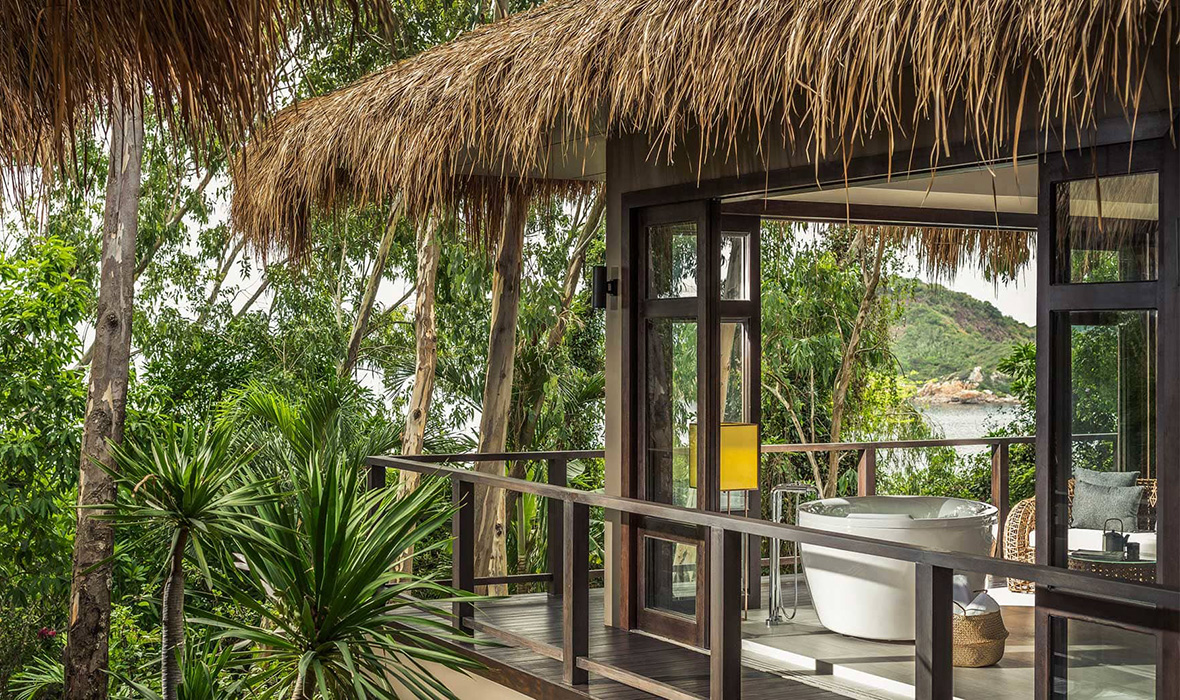 The bathrooms have double vessel sinks, deep soaking tubs with views, and an open-air rain shower. Sunrises from a private deck, a refreshing dip in a personal plunge pool, and an exclusive butler to top off the champagne, are all to be expected as part of this Anantara experience.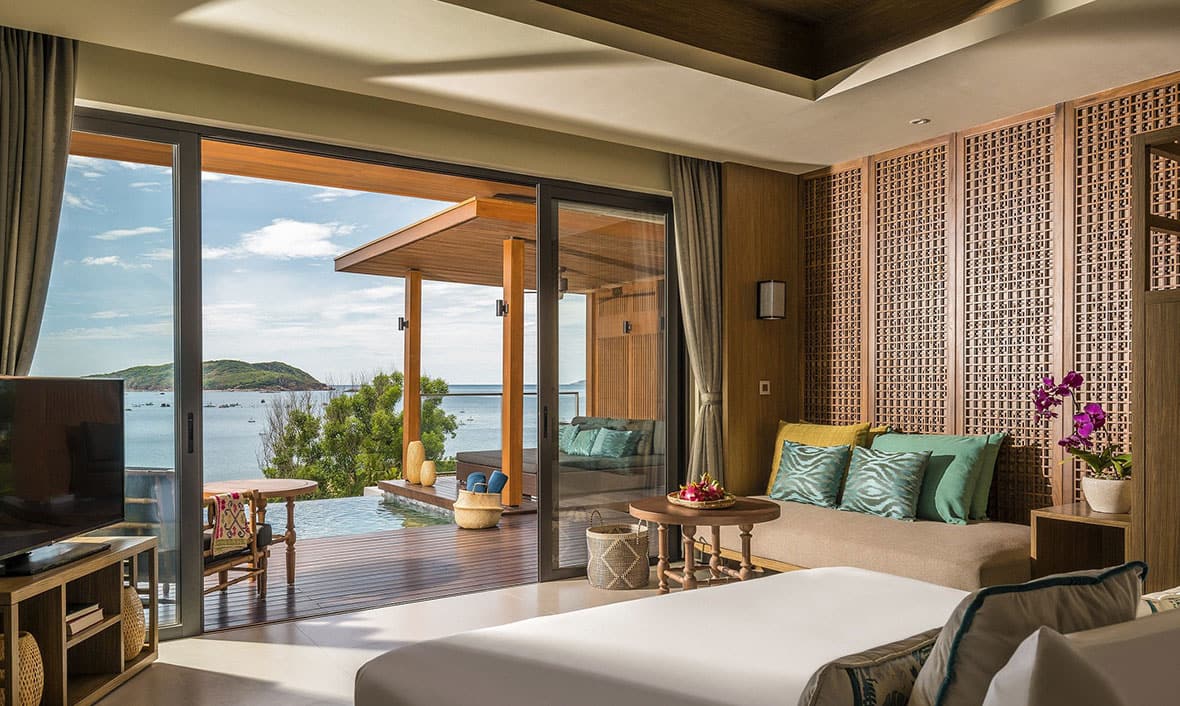 Unwinding at the spa, dining on the beach beneath the stars, kayaking the waves, or simply perfecting one's golf game are all on the menu at this upcoming Anantara destination. A 24-hour gym and a Jack Nicklaus-designed 36-hole golf course overlook views of the island. The resort also features complimentary bicycles for excursions into nearby villages surrounded by rice fields.
Among the dining options at this new Anantara destination, guests can catch their own food to be prepared by a Dining by Design chef, complete with a Habanos cigar and a local craft beer poolside in the open-air lounge.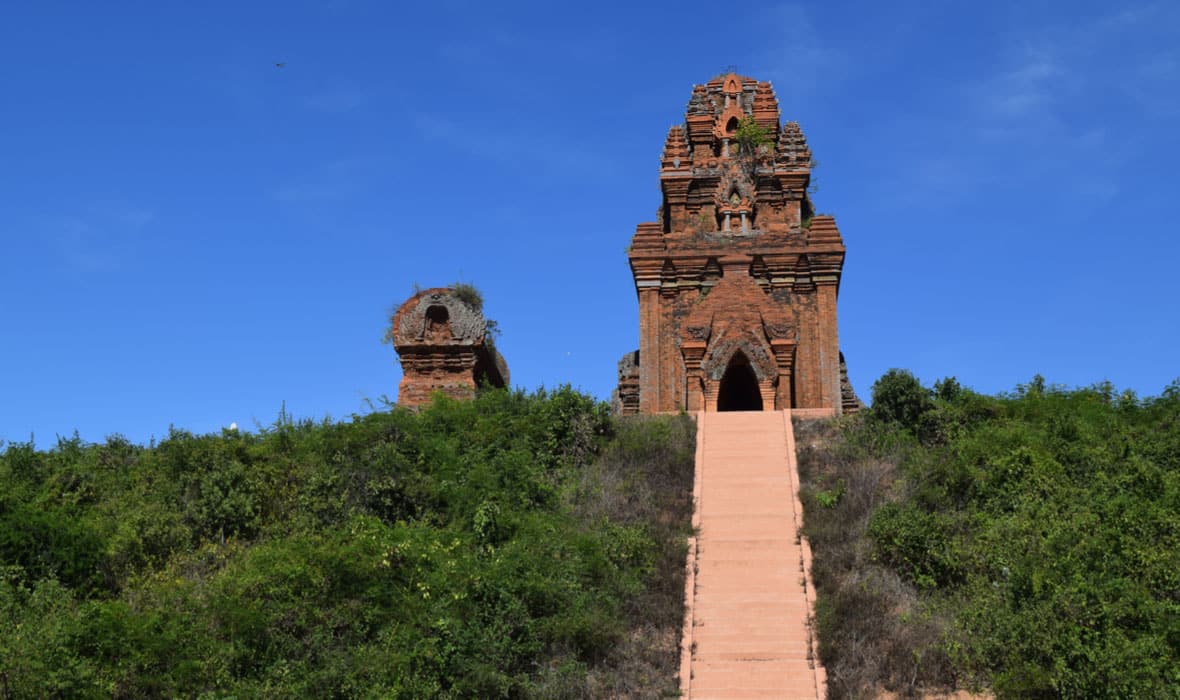 The new luxury hotel isn't the only reason to visit Quy Nhon – though, admittedly, that is the biggest reason. For culture, the area around Quy Nhon contains relics from the Cham era. Hailed as the capital of the once-powerful Champa dynasty, this Central Asia destination is home to some of the last remaining Cham ruins at the 11th-century Banh It Towers overlooking Binh Dinh just west of Quy Nhon. Perched atop a lush hill, it is an easy countryside trek for a glimpse of the remains of the Champa kingdom.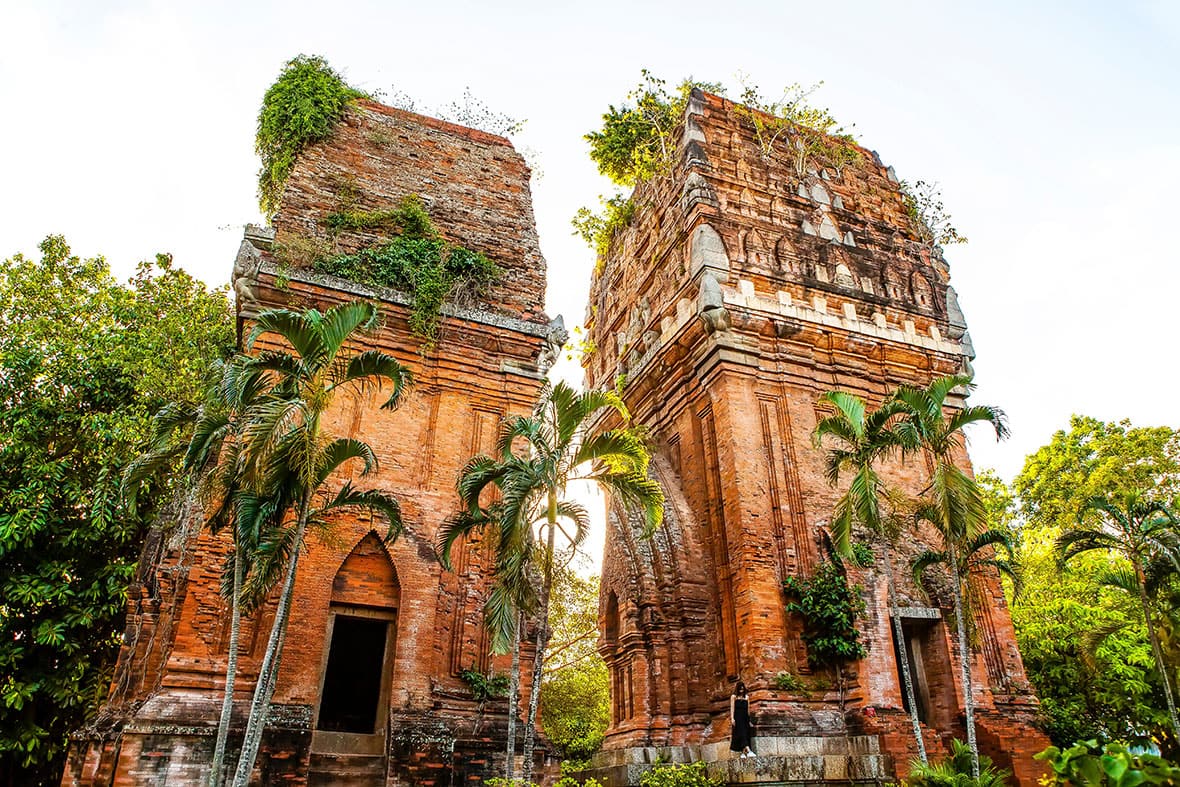 In the city, the "Twin Towers" are more accessible and also spotlight rare Vietnamese artifacts. Visitors are encouraged to visit just before sunset, as the Twin Towers, or Thap Doi, are lit up each evening.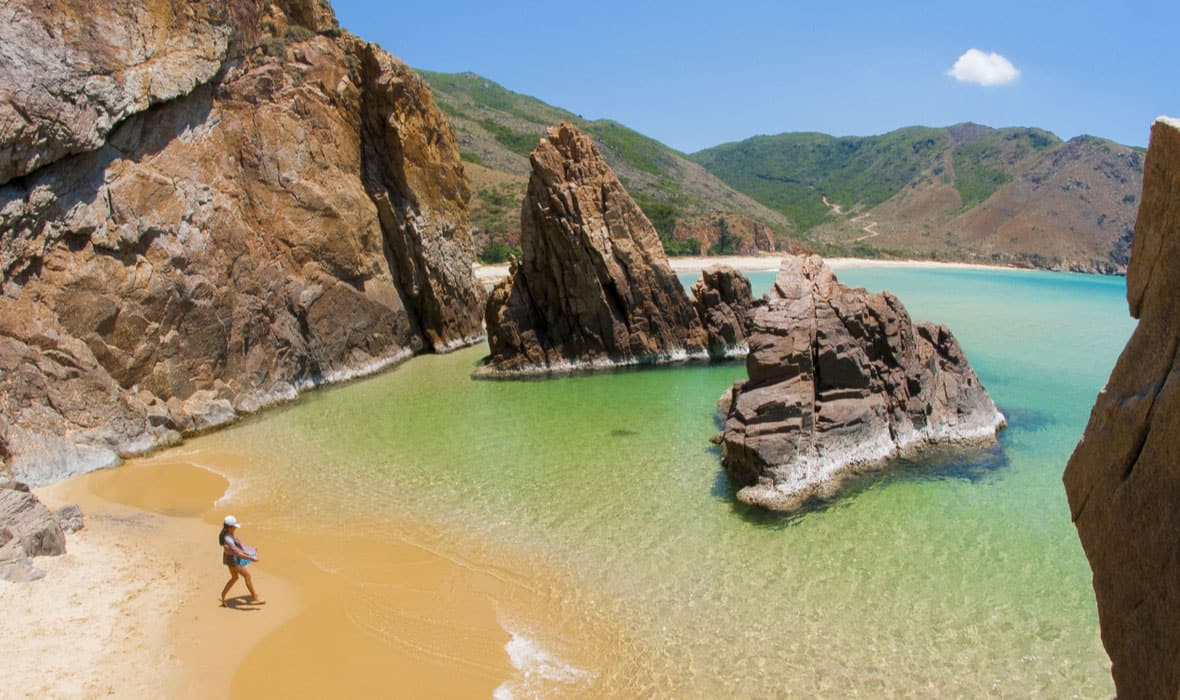 Located about north of the Anantara Quy Nhon Villas is Bai Xep, a fishing village with a small beach. Unique for its relative emptiness and for the cacti atop the hillside, this little-known Vietnam beach is getting ever more popular with beachlovers. At Ky Co, very close to central Quy Nhon, beach visitors will find clear blue waters, rocky cliffs, and coral reefs – though this area can get quite crowded in peak seasons.
With luxury accommodations underway, deep historical connections, and quaint beaches still underdeveloped compared to much of Vietnam, beach lovers would be well-advised to keep an eye on this soon-to-be travel gem.