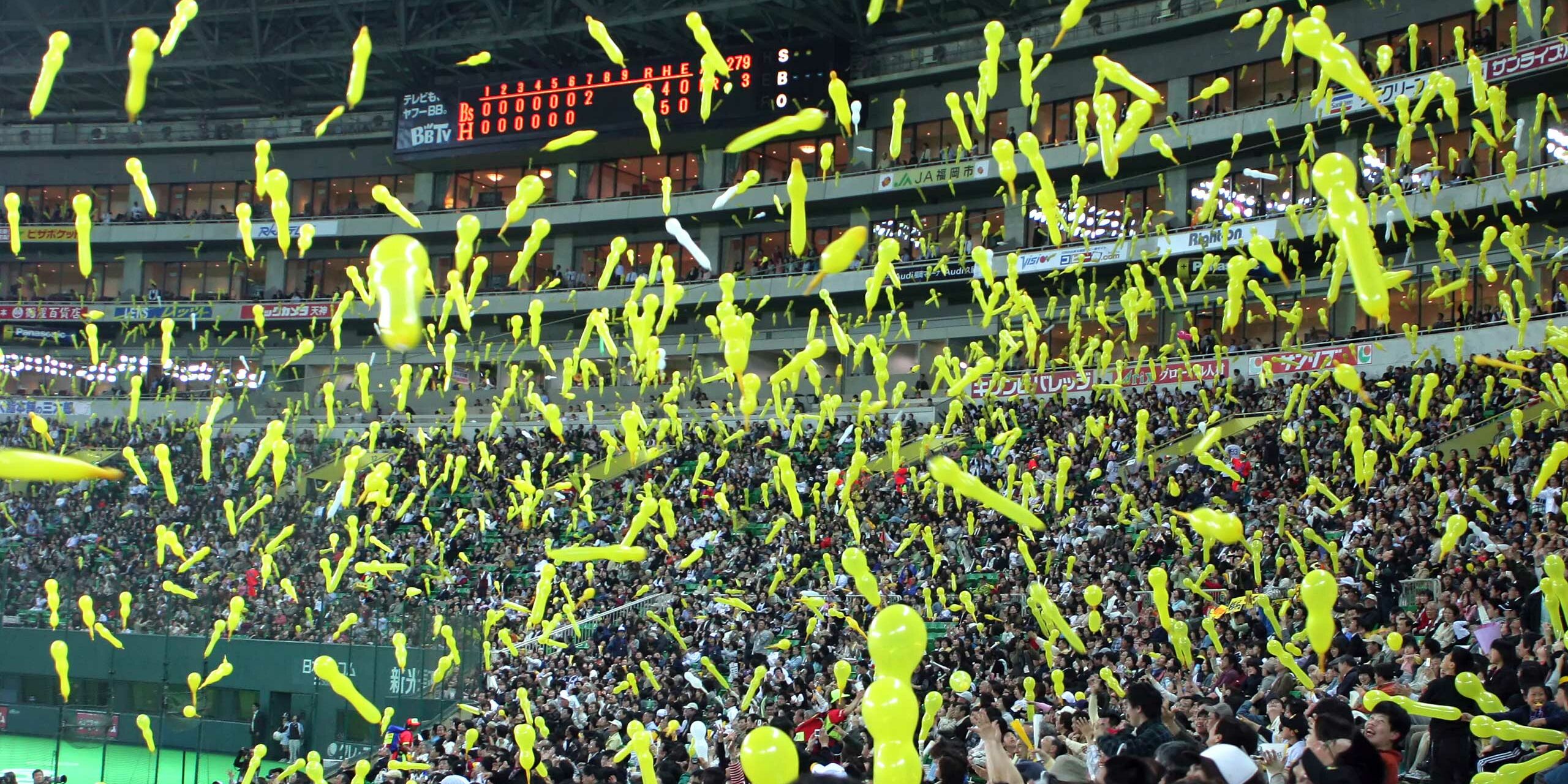 Baseball in Japan can be quite the experience for newcomers: balloons, umbrellas, cheerleaders – yes, cheerleaders. Baseball fans in Japan are second-to-none. The experience of going to a baseball game in Japan is not to be missed for sports fans; it is a rich tradition filled with rivalries and eccentricities that sports fans will be dying to see.
It's Tradition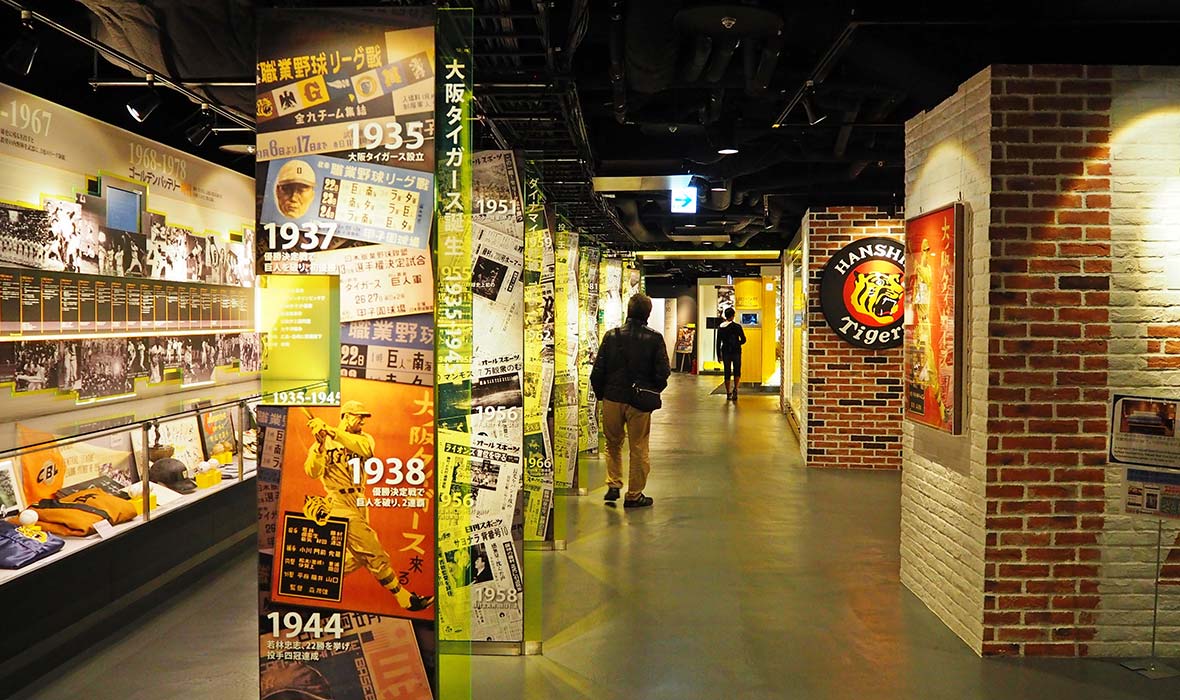 Baseball was introduced to Japan during the Meiji Period around the late 1870s. An American English professor is thought to have been the first on the island nation to import the sport, but baseball really started to gain traction in Japan during the first half of the 20th Century. In the post-World War II period, American GIs who remained overseas continued to promote baseball heavily, and it didn't take long for Japanese corporations to pick up on the buzz and start sponsoring teams. Factors like these – coupled with a string of exhibition games that featured American greats like Joe DiMaggio, Babe Ruth, and Lou Gehrig playing on Japanese soil – allowed baseball to flourish in Japan.
Pick a Side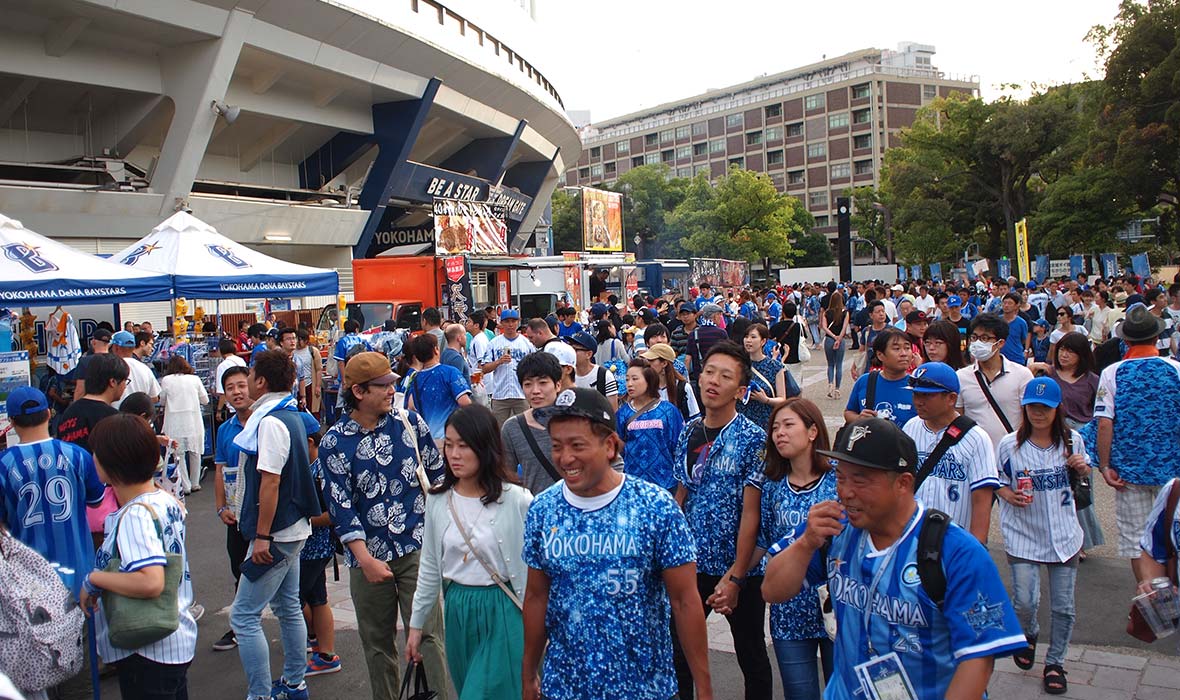 While there are many similarities between Japanese and American baseball, especially where basic in-game rules are concerned, Japan's version of the sport has developed its own culture entirely. In a style that seems closer to that of rabid soccer aficionados worldwide, Japanese baseball fans are known to devote themselves entirely to their chosen professional, minor, and even high school league teams, with highly detailed celebrations that get specific enough for certain players to have their own personalized cheers that fans memorize. For Western travelers who are accustomed to American baseball, attending a game in Japan is an astoundingly interactive affair, with colorful rally towels, balloons, and even umbrellas constantly waving in the air, synchronized cheers, and even the occasional live brass band to further stoke the fan frenzy.
There are Cheerleaders
With the roots of Japanese baseball tracing back to the U.S., it's no surprise that the spectacle surrounding games has also developed to feature other aspects of sports like American football. Many of the teams in the Nippon Professional Baseball league – or the NPB, which is considered the highest level of professional baseball in Japan – commonly have cheerleading squads that perform elaborately choreographed dance routines on the field.
And if that weren't enough of a shock for Western sports fans, Japan's collective affinity for mascot-like characters has also spilled over onto the baseball field. Some NPB team mascots include "Slyly," a seven-foot-tall, multicolored character that looks like a cross between Big Bird and a fuzzy blue dragon, and "D.B. Starman," a portly, hamster-like fellow who represents the Yokohama DeNA Baystars.

Have a Drink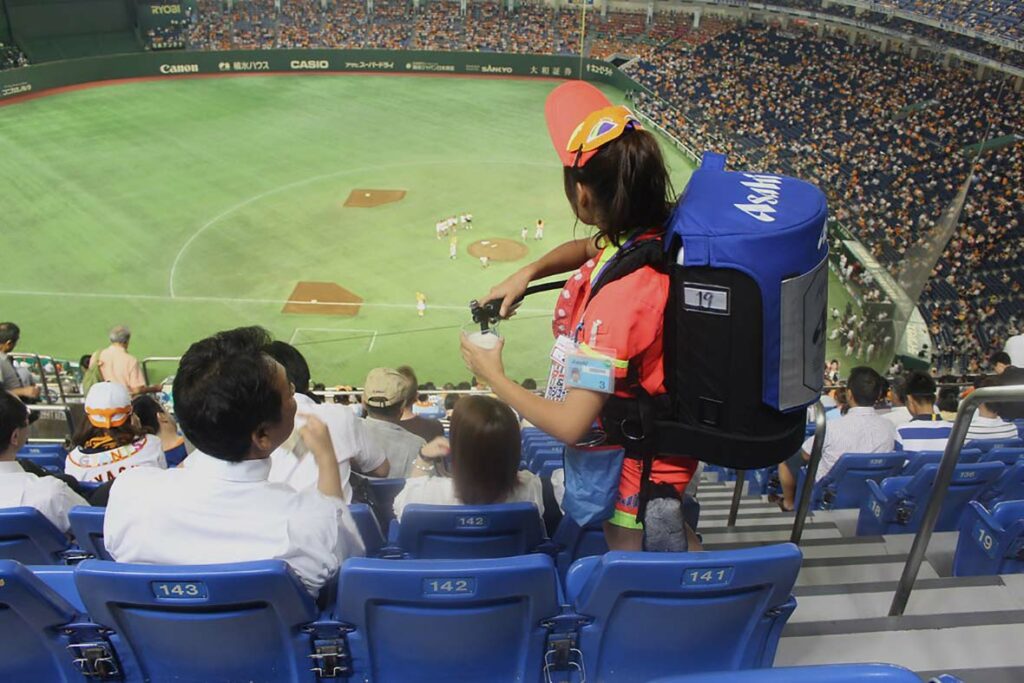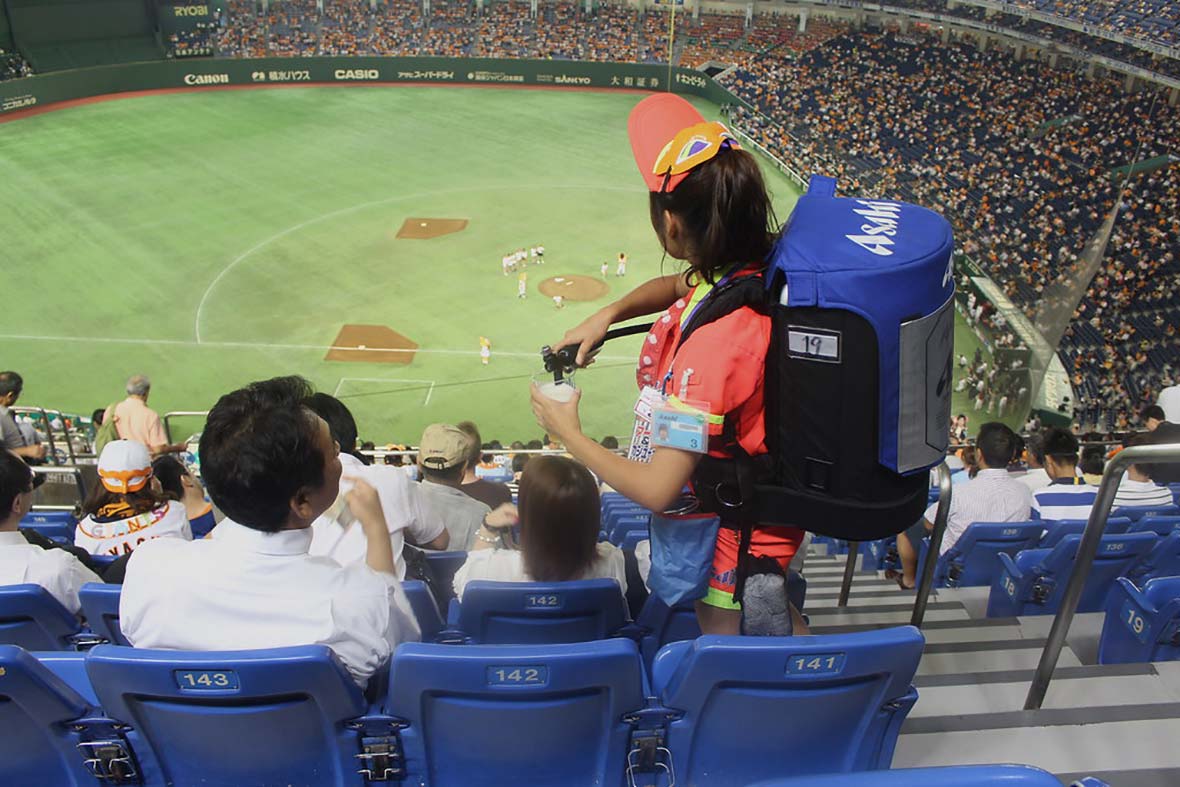 Japanese baseball games have also adopted and developed the American tradition of enjoying stadium snacks and drinks during a game. Yet instead of the classic beer man trolling the rows and aisles with his bucket of cans in the likes of Yankee Stadium or Wrigley Field, Japanese spectators are more likely to flag down an "uriko," or a "beer girl," as they circulate the stands. Beer girls typically have a keg weighing some 25-35 pounds strapped to their back as they pour individual cups of beer for fans.
And where food is concerned, traditional stadium food favorites like hot dogs, peanuts, nachos, and Cracker Jacks are sometimes available, though fans tend to prefer more locally inspired options. Popular Japanese fast foods like ramen, curry, yakisoba noodles, bento boxes, and takoyaki octopus balls are standard stadium fare. For anyone looking to satisfy their mid-game craving for something salty, edamame is the customary Japanese substitute for peanuts.

Have Fun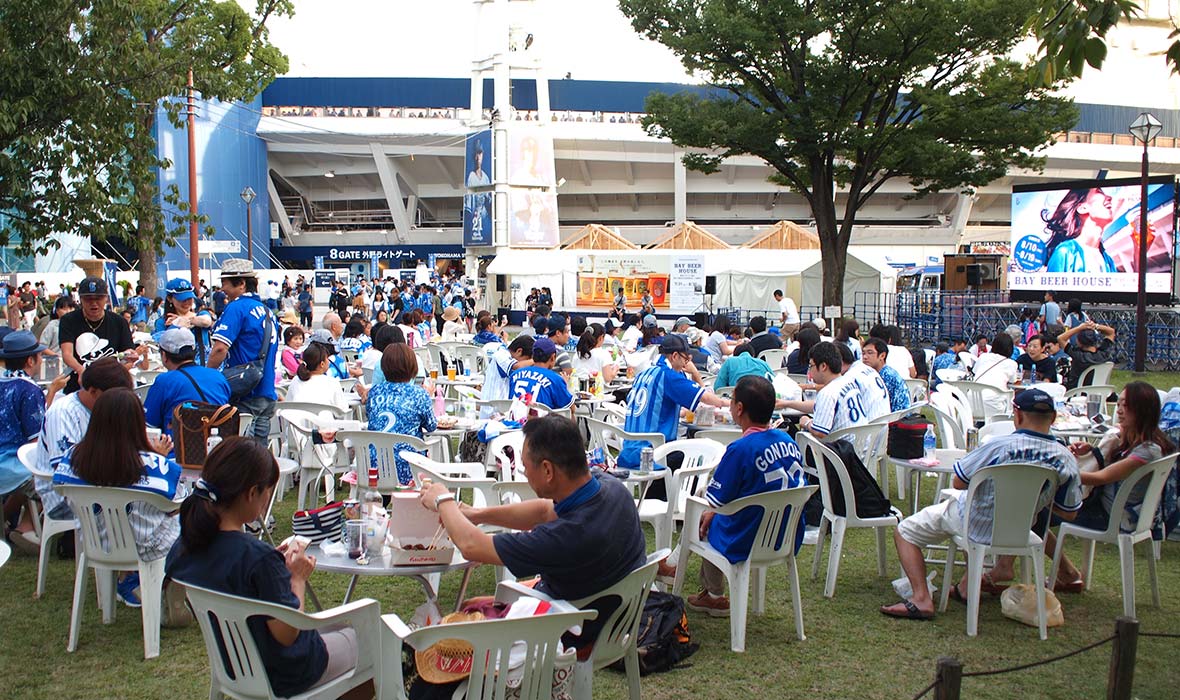 Outside of higher-stakes games in the playoffs and World Series, Major League Baseball games in the U.S. have a reputation for being somewhat slow at times, with fans only rising to their feet and cheering as a reaction to in-game events like a home run or a stolen base. In Japan, however, it is not uncommon for fans to remain on their feet cheering for the entire game. Much more than just singing a round of "Take Me Out To The Ballgame," Japanese fans often cheer with their whole bodies, dancing, screaming, and singing in unison as though they met to practice before the game – and it's entirely possible that they did.
Sumo wrestling may be the national sport of Japan, but many would argue that baseball has become its most popular. The game that began in America and migrated overseas via an American professor has gained a foothold in the Land of the Rising Sun, where it has evolved to take on the nation's collective personality. The rules on the playing field are nearly identical, but the cultural experience surrounding a Japanese baseball game is sure to amaze and delight travelers.