Sikkim is a small, landlocked Himalayan state in Northeast India. Home to Lepcha, Bhutia, and Nepalese communities, the region is now receiving global attention thanks to being India's first and only Organic State, with a completely organic farming model. Today, travelers frequent Sikkim for its picture-worthy high altitude lakes, farms, and traditional festivals such as Losoong , which celebrates the Sikkimese New Year. It's also a thriving outdoor destination with hiking trails through pinewood forests. If you are a first-timer, it's important to know what not to miss.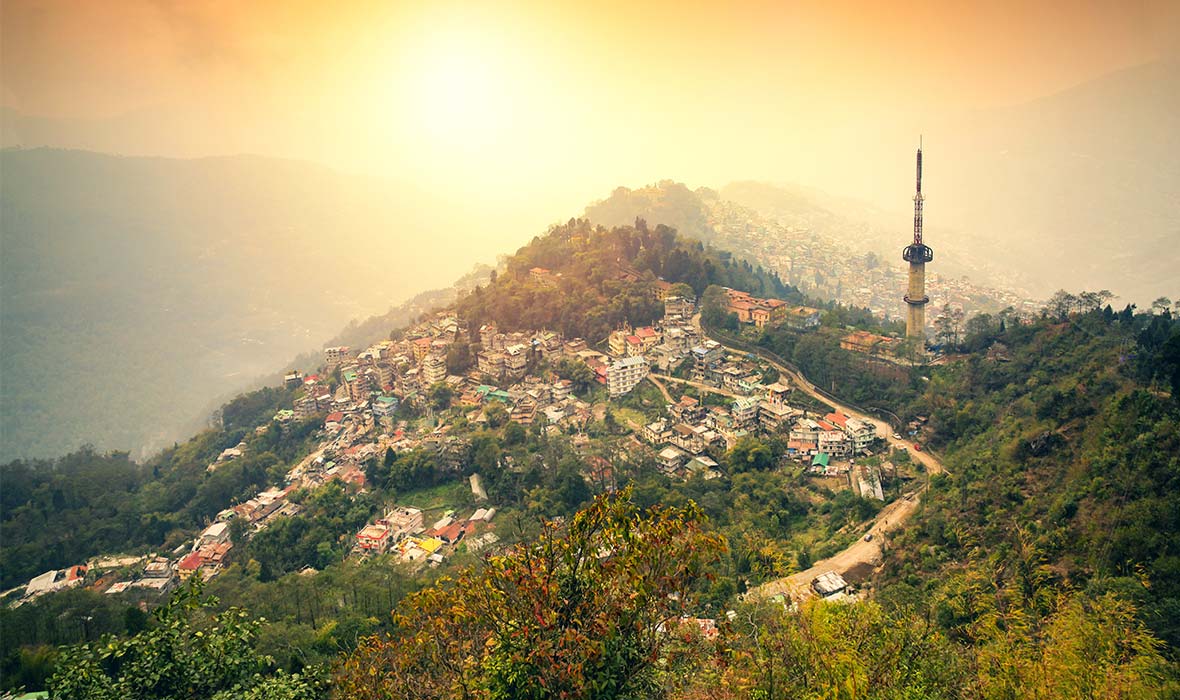 Walking through the quaint streets of Gangtok, the capital city of Sikkim promises views of the mighty Kanchenjunga. The world's third highest mountain, Kanchenjunga remains a deity for the Buddhist community in Sikkim.
Clouds float by the snow-clad peaks as colorful prayer flags flutter in the Himalayas. In the center is Mahatma Gandhi Marg or MG Marg. A pedestrian-only market, the tiled streets of MG Marg are lined with boutiques selling fair trade handicrafts and buzzing cafes serving Tibetan fare. Sandwiched between these buildings are small bakeries and makeshift jewelry stands.
For book lovers, or just lovers of interesting bookshops, a leisurely 10-minute walk from the center takes you to Rachna Books, the oldest bookshop in Gangtok. It's a great place to find local reads and classics of Indian literature.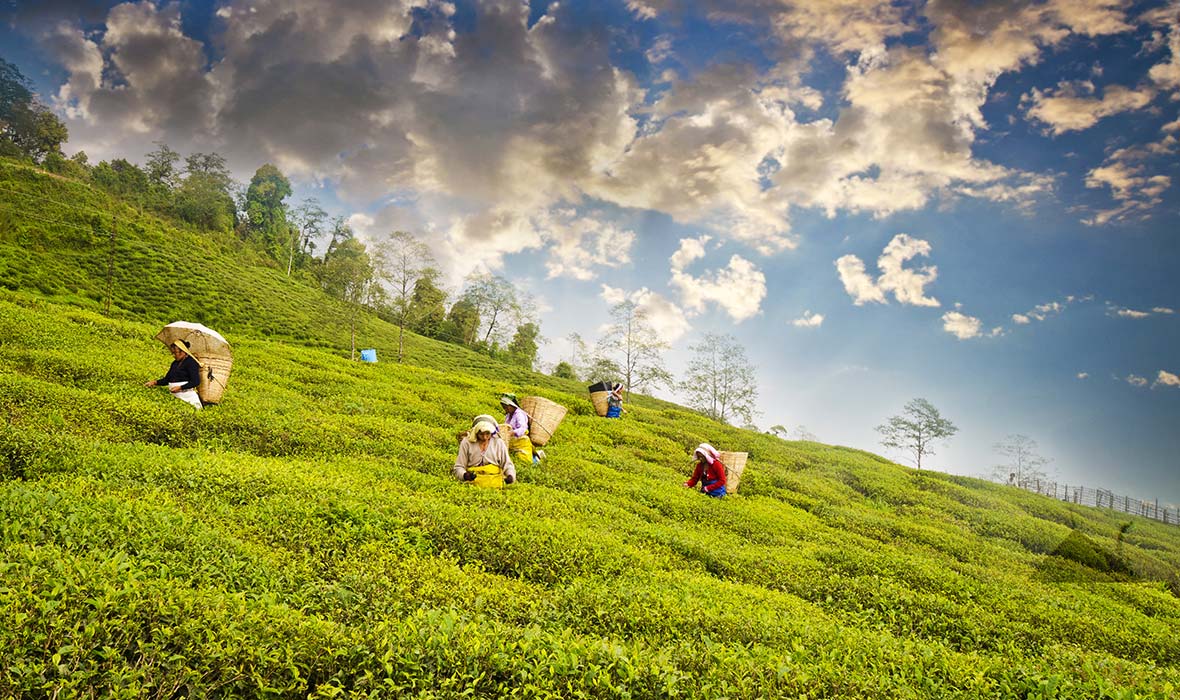 In South Sikkim, walk through the winding paths of Temi Tea Gardens surrounded by the nearby subtropical mountains. This is the only tea estate in Sikkim. Established five decades ago by the Sikkimese government, these sprawling gardens produce some of the world's best organic tea, popularly known as Temi Tea.
In autumnal months from late October, these tea gardens are lined with cherry trees in full bloom.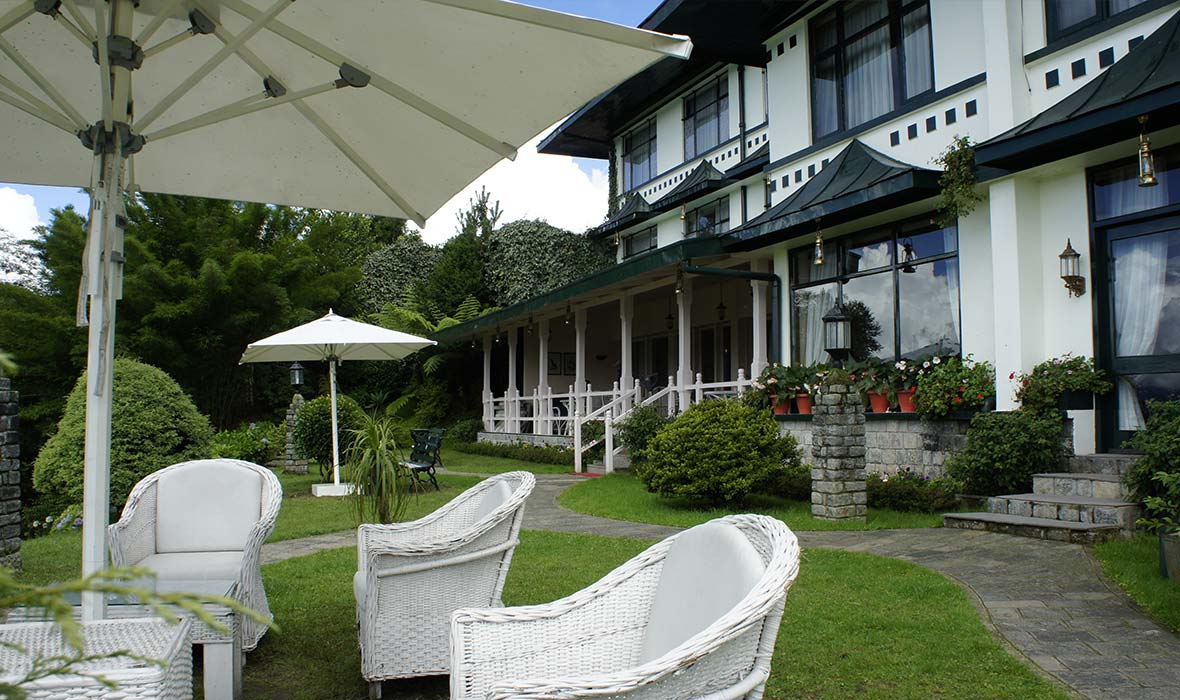 Sikkim remained a separate state ruled by a monarchy until 1975 before joining India. Located near Pemayangtse Monastery, Elgin Mount Pandim was the home of the Sikkimese royal family. Nestled in a virgin forest, this mountain resort offers stunning views of the Singalila Mountain Ridge. Birdwatchers frequent the property as the nearby forest pays host to green-tailed sunbirds, flycatchers, and laughing thrushes.
There are 30 luxury rooms in the resort featuring the views of the snow-clad peaks shrouded by floating clouds. Each room has a traditional Sikkimese ambiance. Adventure travelers can organize treks to nearby mountain peaks, such as Sandakphu, which is the highest peak of the Singalila range.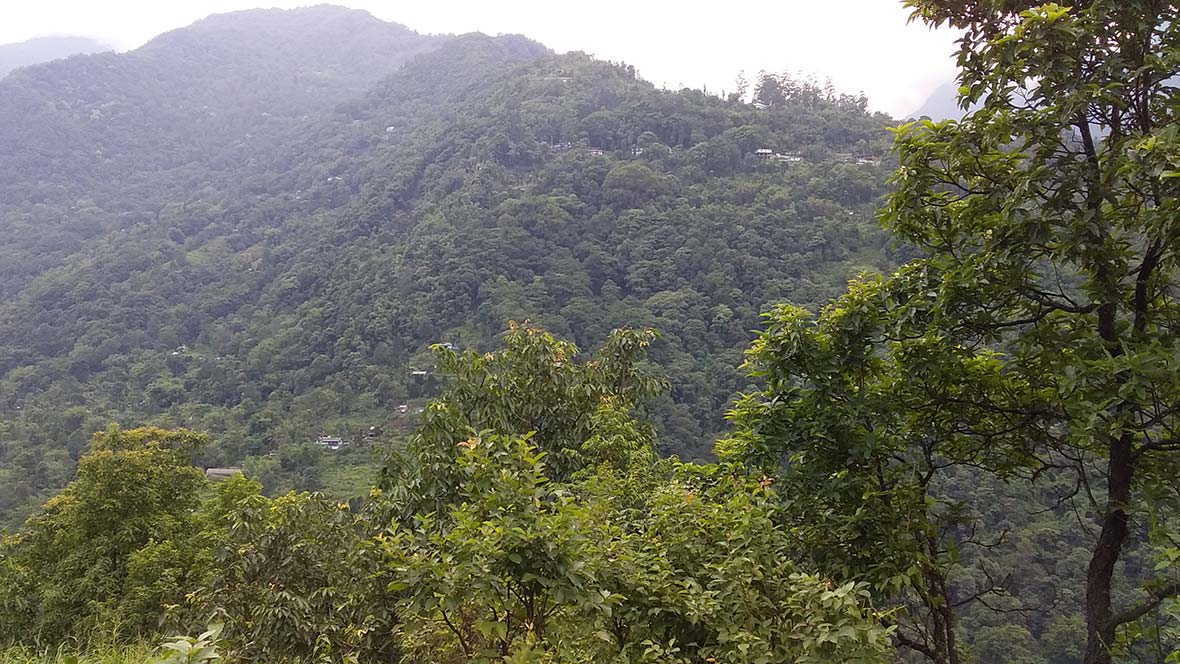 If you want to visit a place straight out of the history books, go to Dzongu. Located in North Sikkim, Dzongu Valley is an environmental conservation area where outsiders need a permit to visit. In the mornings, soft sun rays sweep by the snowy peaks of the Himalayas while locals head to rice terraces. Icy cold streams tumble down moss-clad peaks creating stunning waterfalls inside the thick jungle. Walk along the paved paths for hours listening to the birdsong and the sound of flowing rivers. Once a while, ramshackle wooden cottages pop up, surrounded by cardamom groves and walnut plantations.
Take a stroll through the forest to see many species of ethnomedicinal plants used in ancient Himalayan medicine. It's also a great place to learn methods of organic farming.
The valley is home to the Lepcha tribe, who are the indigenous community of Sikkim. Chi is the local beer made with fermented finger millet. Served in bamboo jars, Lepchas sip them, especially in cold winters, by adding warm water.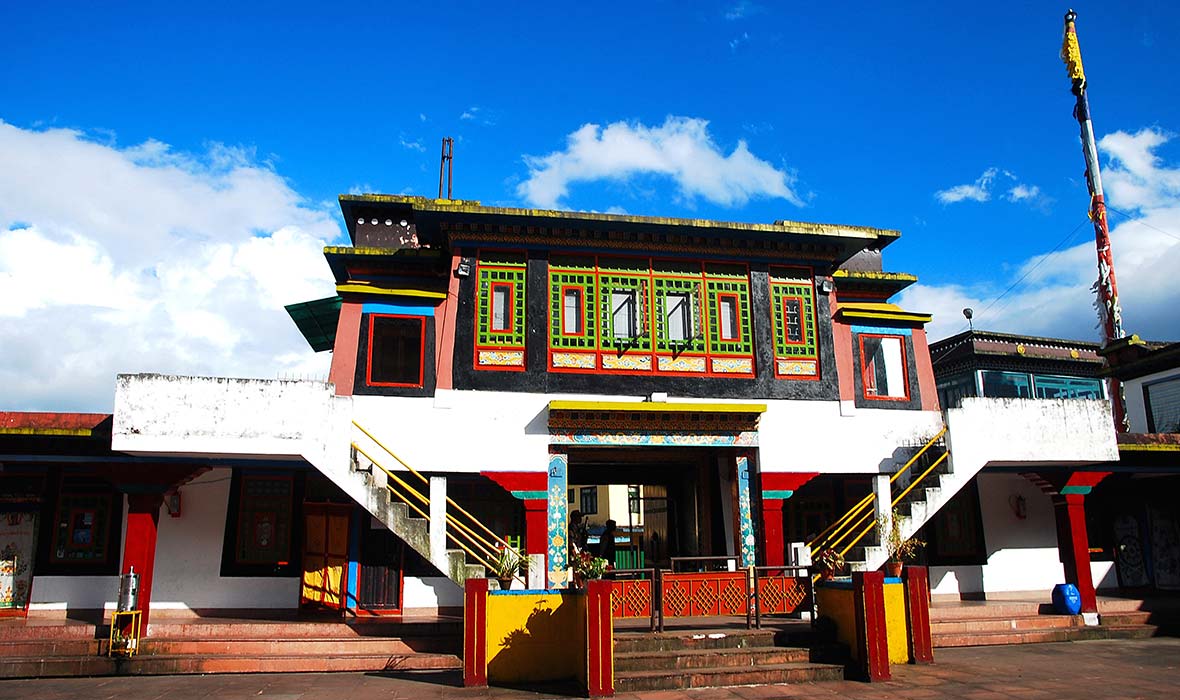 Sikkim is dotted with historical monastery buildings dressed in vibrant prayer flags. One of the must-visit places is Rumtek Monastery located 30k from Gangtok, which is the largest temple complex in Sikkim. The main temple building displays murals and artwork of Tibetan Buddhism and a large collection of golden Buddha statues.
Another renowned place is Pemayangtse Monastery near Pelling in West Sikkim. Walk around this 18th-century temple complex surrounded by prayer wheels. A large door with intricate details marks the entrance to the temple. Climb up the stairs to find a Tibetan museum with collectibles dating back to the 16th century.
Ravangla is another charming Buddhist town in South Sikkim. It plays host to Ralang Monastery and a newly-built park with a massive Buddha statue.