I sit inside a tiny, ancient wooden structure bathed in an eerie, blood-red light. A middle-aged Japanese woman squatting in front of me has just revealed her breasts. Her face twitches as she stares into my eyes with the intense aggression. The uncomfortable silence is pierced as she lunges at me and unleashes a fearsome scream. She pauses, less than a meter from my face. Then she grins, slowly rising to her feet and lurching around the room half-naked as if possessed by a demon.
This is Ima Tenko, one of the world's foremost performers of Butoh, an obscure and controversial Japanese performance art which emerged in post-war Japan and shocked audiences with its dark, disturbing imagery and sexual content.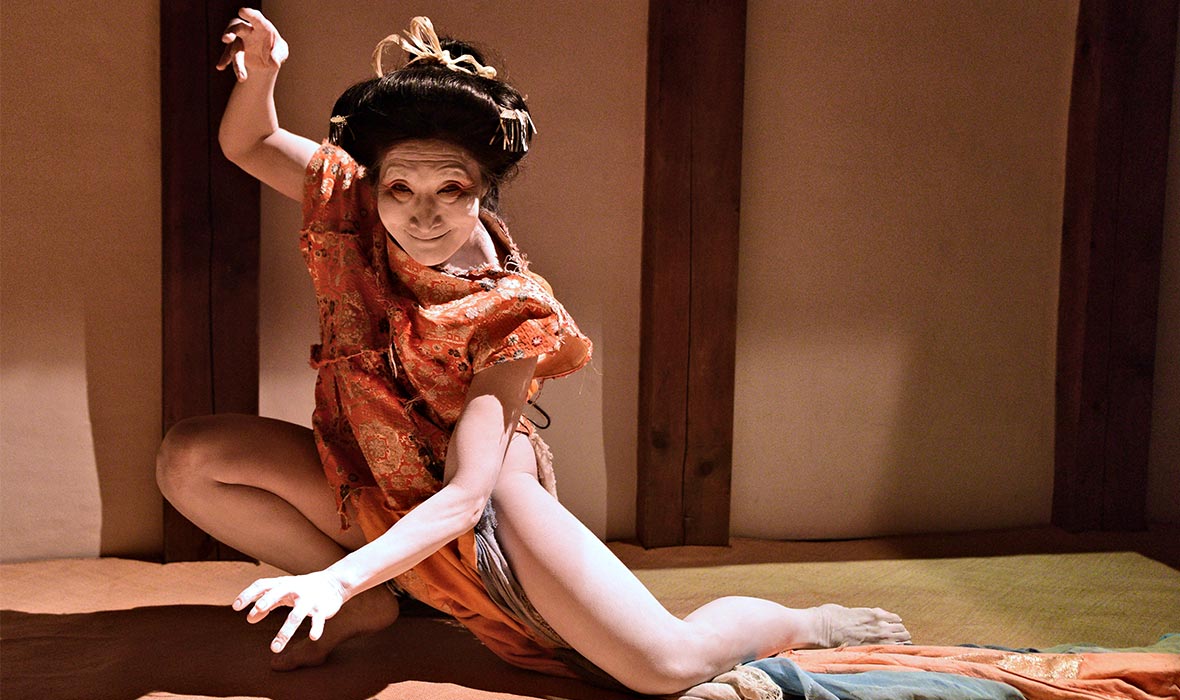 It bucks every stereotype of the Japanese as a reserved people and revels in doing so. Butoh-Kan is Japan's only dedicated Butoh theater, which is helping to keep this art form alive.
The most traditional city in the country – ornamented by more than 1,600 temples – Kyoto has a noticeably slower pace than other Japanese metropolises. The capital of Japan for more than 1,000 years, from 794 to 1868, the city is renowned for safeguarding Japan's traditions and arts. Kyoto is home of the Geisha, boasts dedicated venues for Kabuki theater, and features Noh musical dramas and Kembu, or sword dancing. More marginal than any of these performance arts is Butoh.
This dramatic form of dance did not have a proper home until 2016 when Butoh-Kan opened.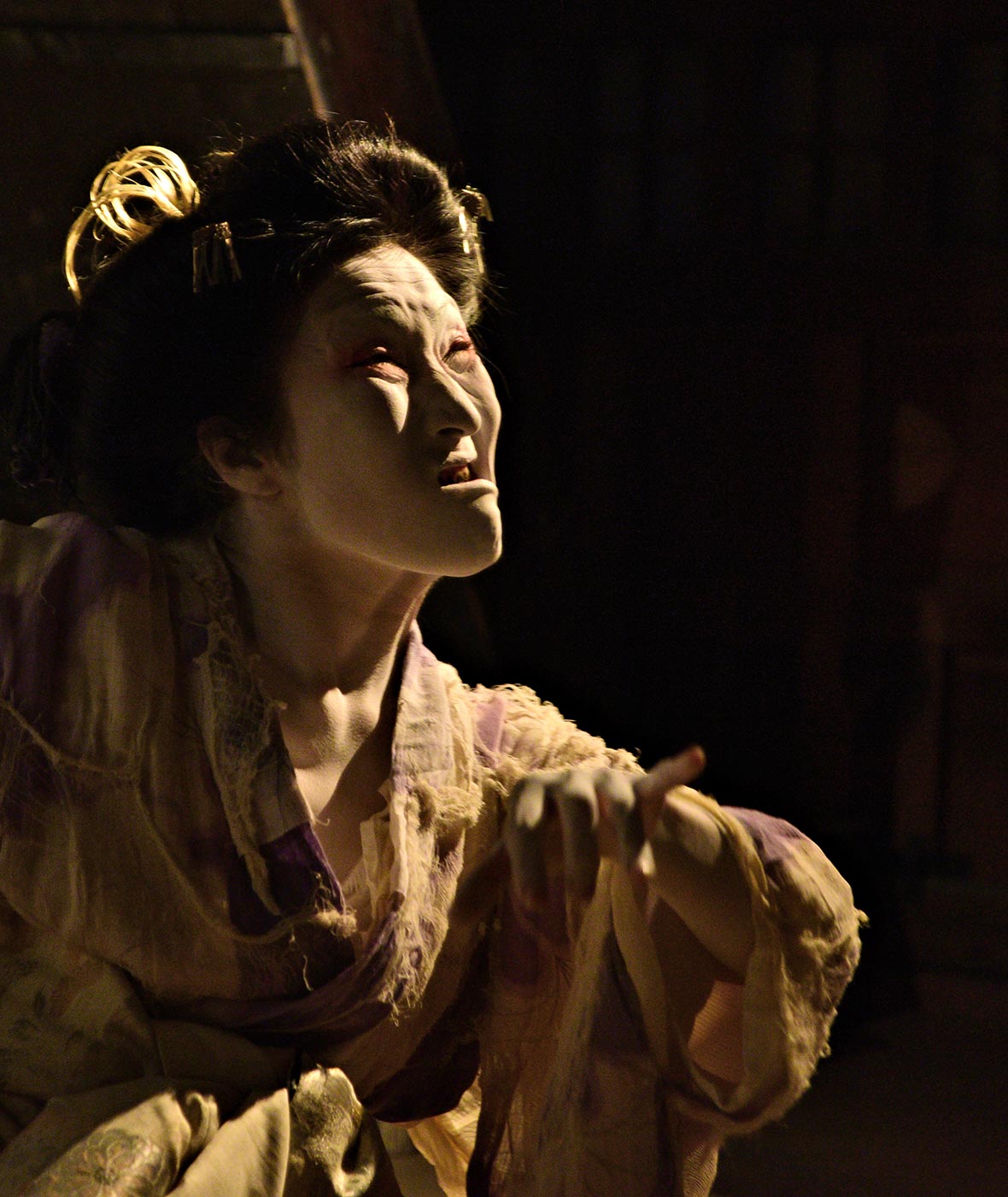 The theatre, based inside a small, 156-year-old traditional Japanese storehouse, is concealed at the end of a narrow alleyway in downtown Kyoto. On it second storey is a small dressing room for dancers, and downstairs is the cramped performance space with space only for nine audience members. There's no room for chairs so we sit cross-legged on the wooden floor, with cushions beneath us.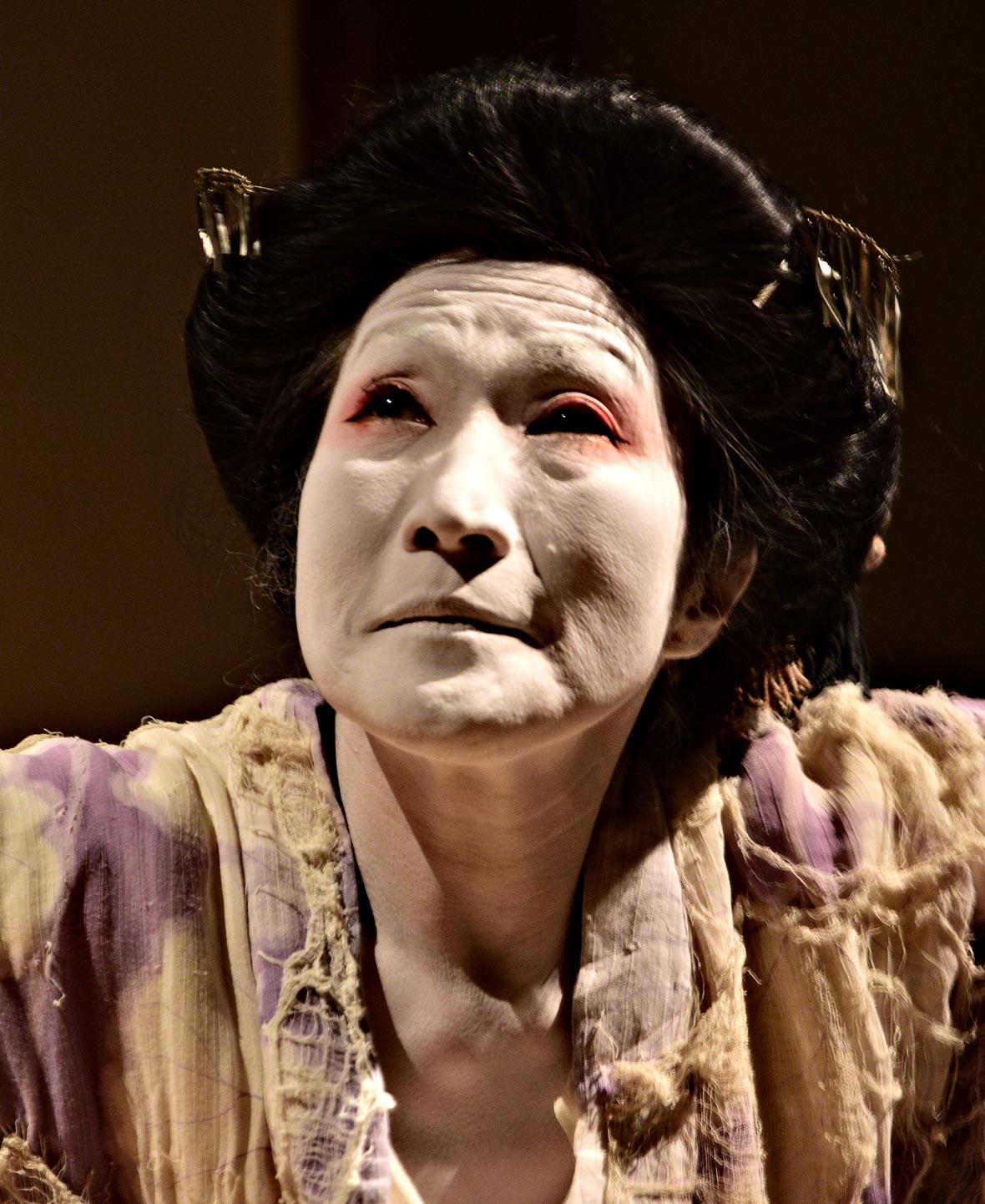 The audience is made up entirely of foreign tourists, which is normal according to Butoh-Kan spokeswoman Rino Takabatake. "We have had people from all over the world here – more than 50 different countries," she whispers to me excitedly, as we sit in the near-dark waiting for Ima Tenko to begin her performance. "We are so happy so many people want to see Butoh". This is one of two weekly performances at Butoh-Kan. Art Complex Group, which founded Butoh-Kan, hopes the establishment of this venue will lead to a resurgence in the artform's popularity.
Butoh was born in the early 1950s during a turbulent period in Japanese history. The country was still recovering from the catastrophic end to World War II, when nuclear bombs were dropped on the Japanese cities of Hiroshima and Nagasaki. From amid the fractures in Japanese society emerged this curious artform which dealt with dark emotions. Butoh involves no dialogue and no obvious storyline.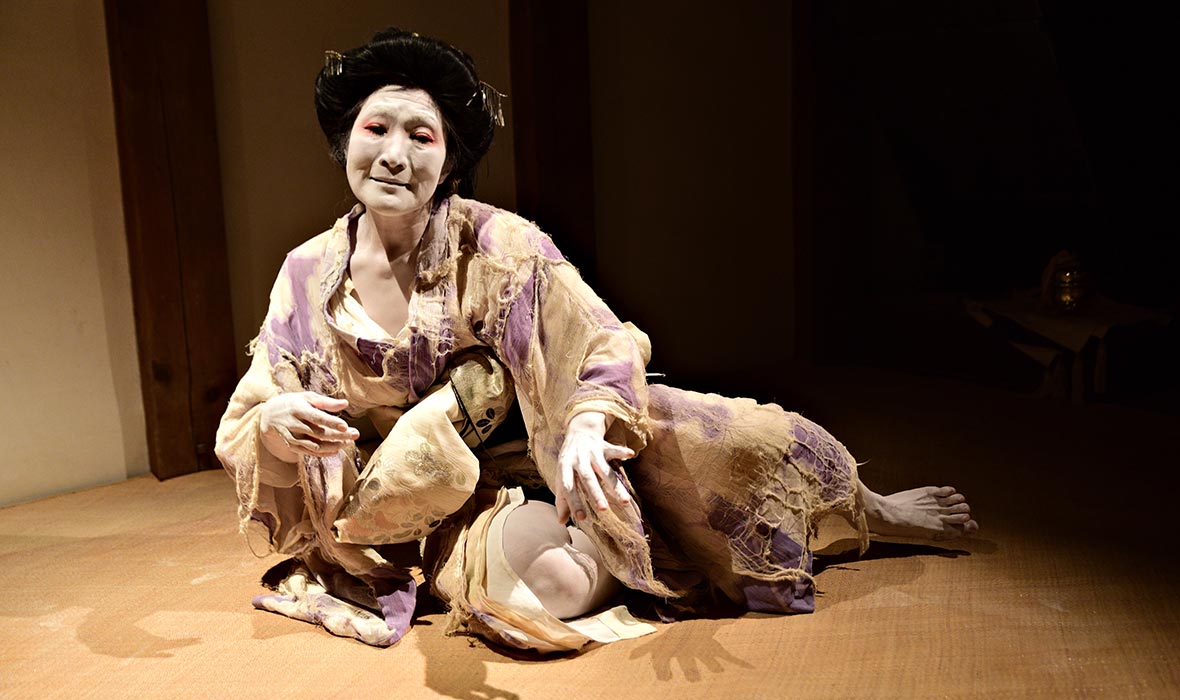 The dance's abstract nature leaves the audience with a lot to interpret. Butoh performers act in bursts, at turns completely still, moving their bodies at an achingly slow pace or suddenly springing into dynamic actions.
Many Butoh dancers are male and some of them perform naked and covered in body paint. The artistic director of Butoh-Kan with 39 years' experience in the artform, middle-aged Ima Tenko starts her performance fully clothed. Dressed in a ragged, cream-and-purple Kimono gown, covered in white body makeup, and with bright-red eyeshadow, she takes on an otherworldly appearance. She looks ghostly and fearsome.
Despite her age Ima Tenko is remarkably strong and agile, physical attributes which are key to this intense performance art. By the end of the show she looks visibly tired. But during the performance she shows no signs of fatigue as she squats, leaps, lurches, arches her body and falls to the ground with thuds. Although her body is contorting it is hard to take your gaze off her face. Ima Tenko's facial expressions are remarkably dramatic. She grins, scowls and sneers, while making a point of maintaining eye contact with audience members. So effective is she at taking on a menacing persona that when she glares at me I am genuinely uneasy. To be honest, I do not at all understand Butoh or what Ima Tenko is doing. But there is no doubt it has affected me.