W Hotels Worldwide announced the highly anticipated debut of the W brand with the opening of W Abu Dhabi – Yas Island. The second W Hotel to open this year in the United Arab Emirates — after W Dubai – The Palm — the Yas Island W is the only hotel in the world located atop a Grand Prix racetrack. For fans of the upcoming Grand Prix in the capital of the UAE, this new hotel is a gamechanger.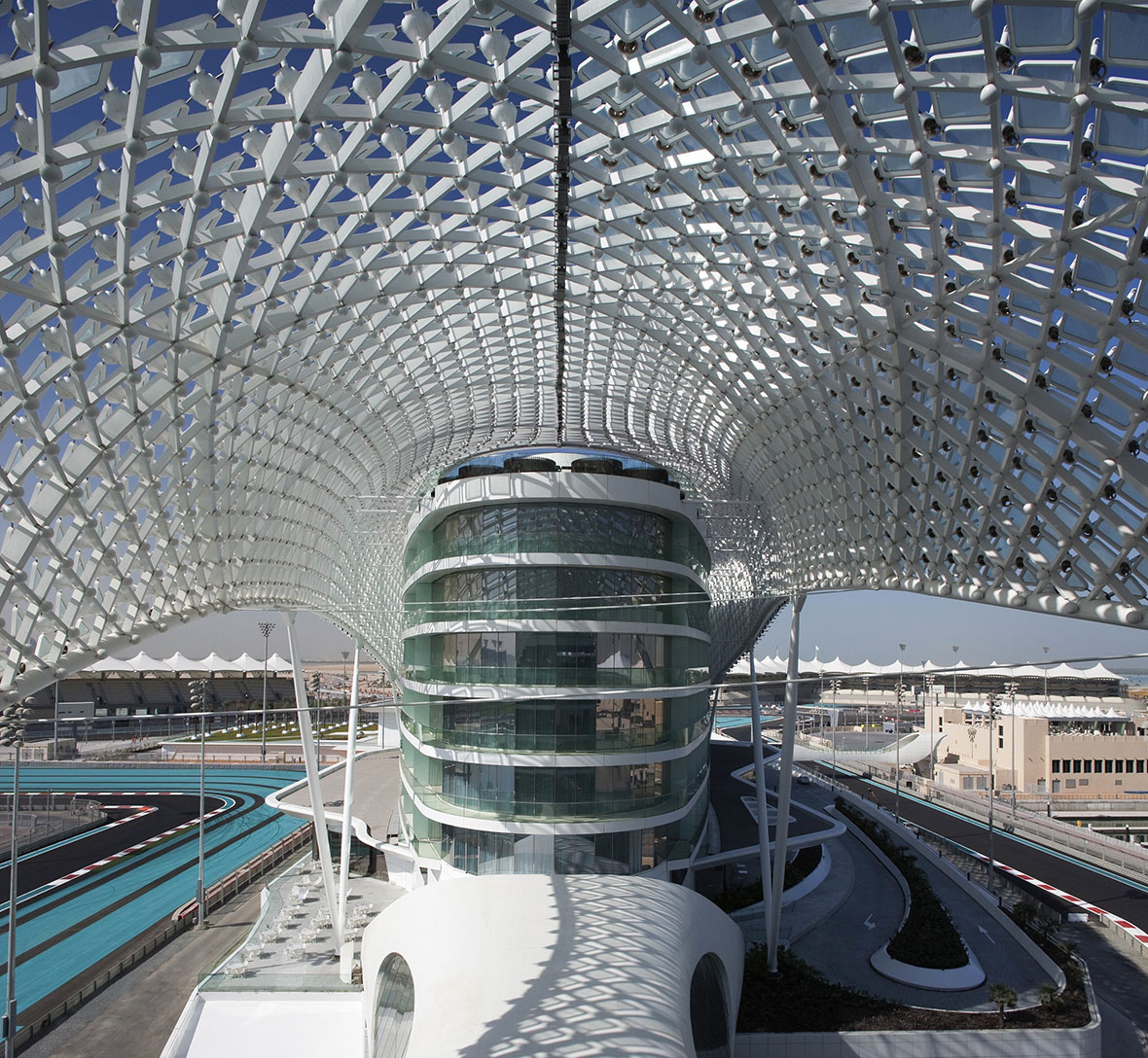 "W Hotels seeks dynamic destinations that are multi-dimensional and ever-evolving, and Abu Dhabi, with its cultural DNA that honors a millennium of tradition while boldly embracing what's new and next, is an ideal fit for the brand," said Anthony Ingham, Global Brand Leader, W Hotels Worldwide. "The arrival of W in Abu Dhabi marks a new chapter for both the brand and the capital. While paying tribute to the essence and spirit of the city, the hotel creates a modern, energetic and stylish escape unlike anything else."
The hotel features 499 guest rooms and suites offer plush amenities and floor-to-ceiling windows with views of the Grand Prix track or the Yas Marina. The EWOW Suite boasts 409 square meters spread over two floors. Guests can soak it up in the suite's private lap pool, sauna, and enjoy 180-degree views of Yas Island.
W Abu Dhabi – Yas Island is found just 15-minutes from Abu Dhabi International Airport at the doorstep of the Yas Marina Circuit and Yas Marina. The design of the new hotels draws inspiration from traditional and artistic surroundings complementing the natural landscape of the Emirate, according to a press release from W. Guests are greeted by Bedouin-inspired tents, large columns and seating inspired by local mangroves.
The W brand is famous for its poolside experiences and from WET, travelers can enjoy a view of the Yas Marina Circuit, which also features signature beverages and live DJ performances.
In the realm of F&B, W Abu Dhabi – Yas Island has created Garage, an a la carte food hub with; Steam Table serving noodles and dumplings; Nikkei House for Peruvian/Japanese cuisine; Mezza Bar focusing on Lebanese mezze; Meat Vault offering grilled cuts; and Tart Van which serves tarts. Guests can also visit "Little Italy" at Amici for Italian and Angar for Indian.