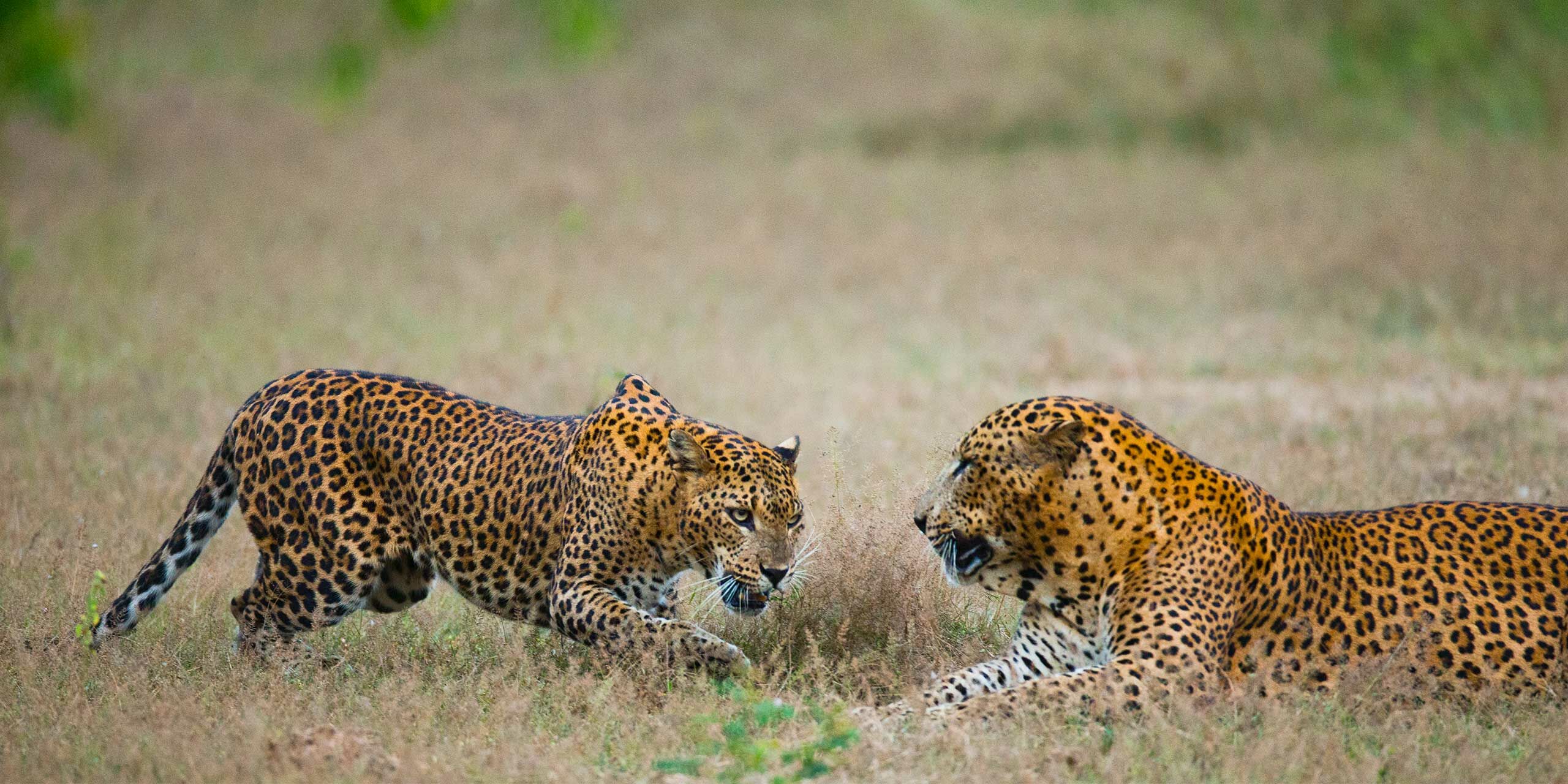 After a respite from tourists, Sri Lanka national parks — featuring some of the best safari destinations in all of Asia — are refreshed and ready for travelers once again. From the sloth bears of Wilpattu to the elephants of Udawalawe, it is always a good time for a safari in Sri Lanka.
The most sought after sighting is that of the leopards, best found in Yala National Park. While this is definitely the most famous of Sri Lanka's parks, it can also be the busiest, easily reached from beach destinations and luxury hotels in the south.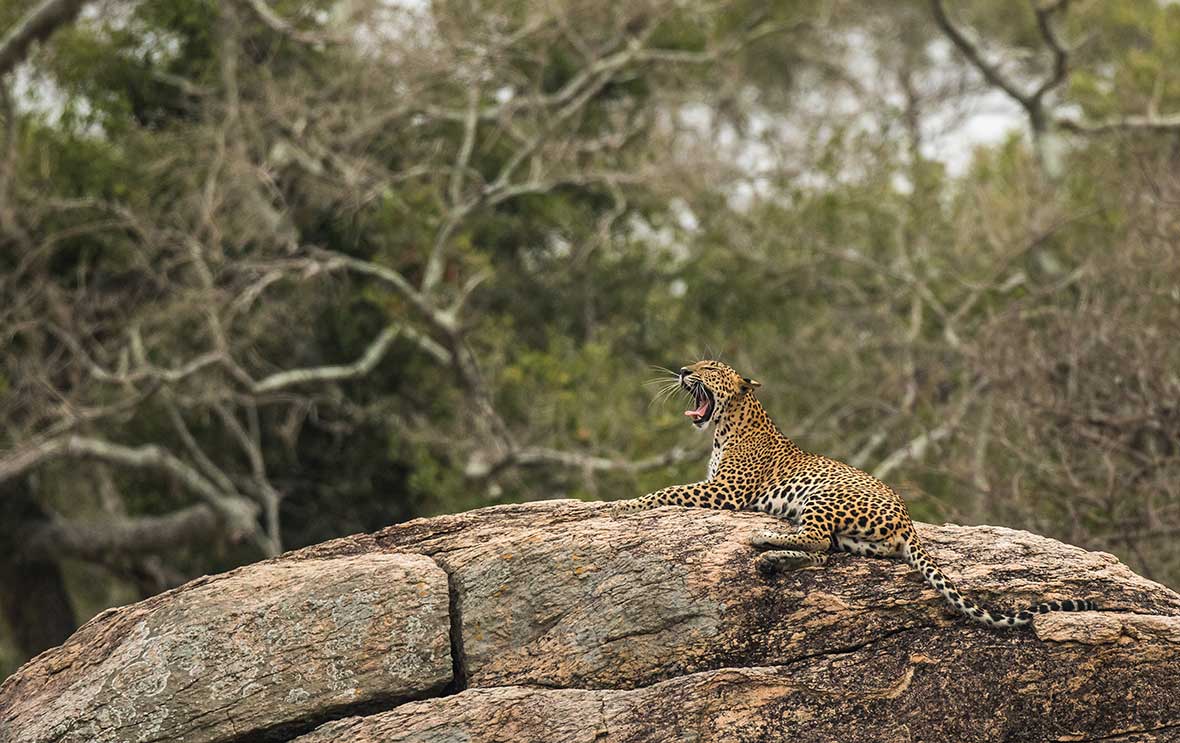 Yala is vital to the conservation of Sri Lankan wildlife and boasts some of the highest densities of leopards in the world. The Sri Lankan leopard subspecies is native to the island and is the largest type of leopard. This powerful hunter is a wiry mass of lean muscle and sinew, covered in a tawny-colored fur, patterned with dark brown spots and two-toned markings known as rosettes.
"As an apex predator, the leopards are seen all day, often just crossing a road or hanging in a tree," says Arshad Nihaz of Leopard Trails, explaining how this beast of tooth and claw is not that different from a big kitty cat. "When it gets cold, they find a spot with direct sunlight to heat themselves, lazing around to regulate their body temperature."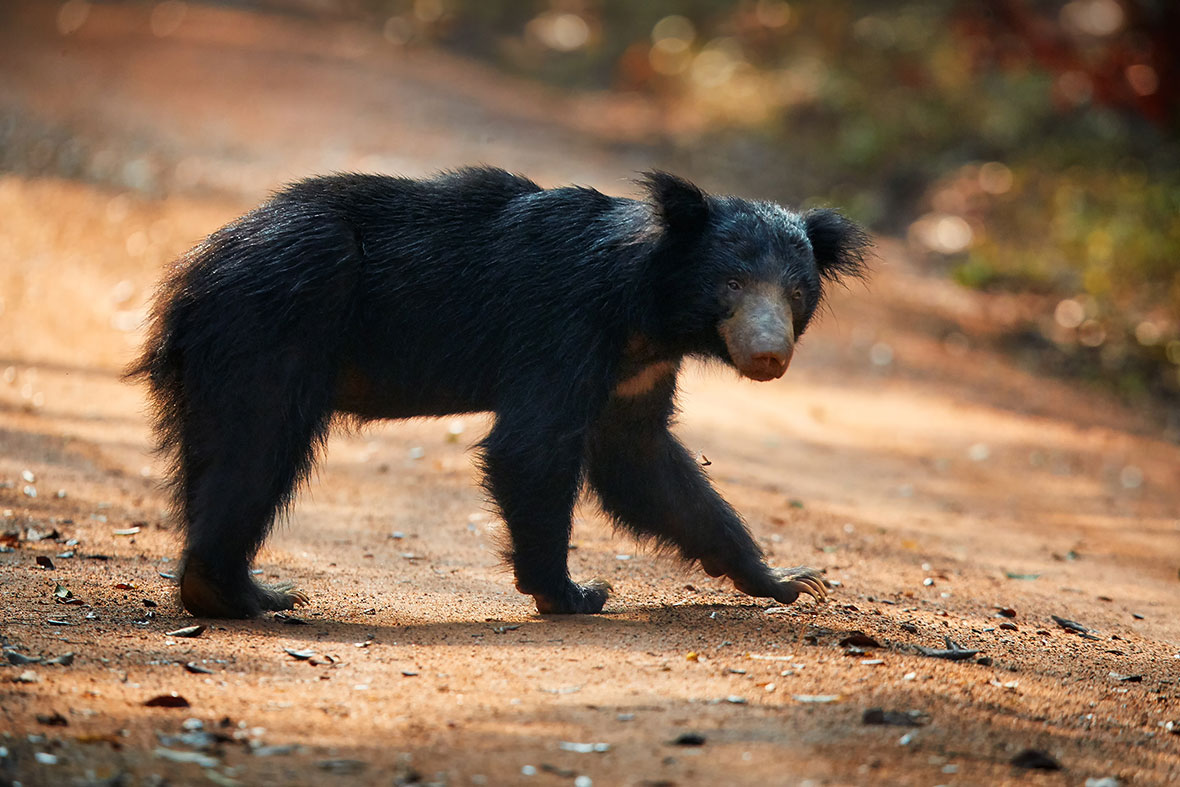 On the other side of the country is Wilpattu. Here, too, travelers will find elephants and leopards, but it's also home to sloth bears. The sloth bear looks like it just got out of bed; it lopes around Sri Lanka's dry wooded areas in a shaggy coat in search of food.
The sloth bear's ears are tufted, its snout is hairless, and it's often seen curling its unique lips and making faces; though it's hardly the most majestic animal in a forest teaming with leopards and elephants, the sloth bear has character. May to June is the best time to look for slot bears in Wilpattu, especially as they look for the palu tree berry. The sweetness and fermentation of the forest causes the bears to wander the forests as if drunk.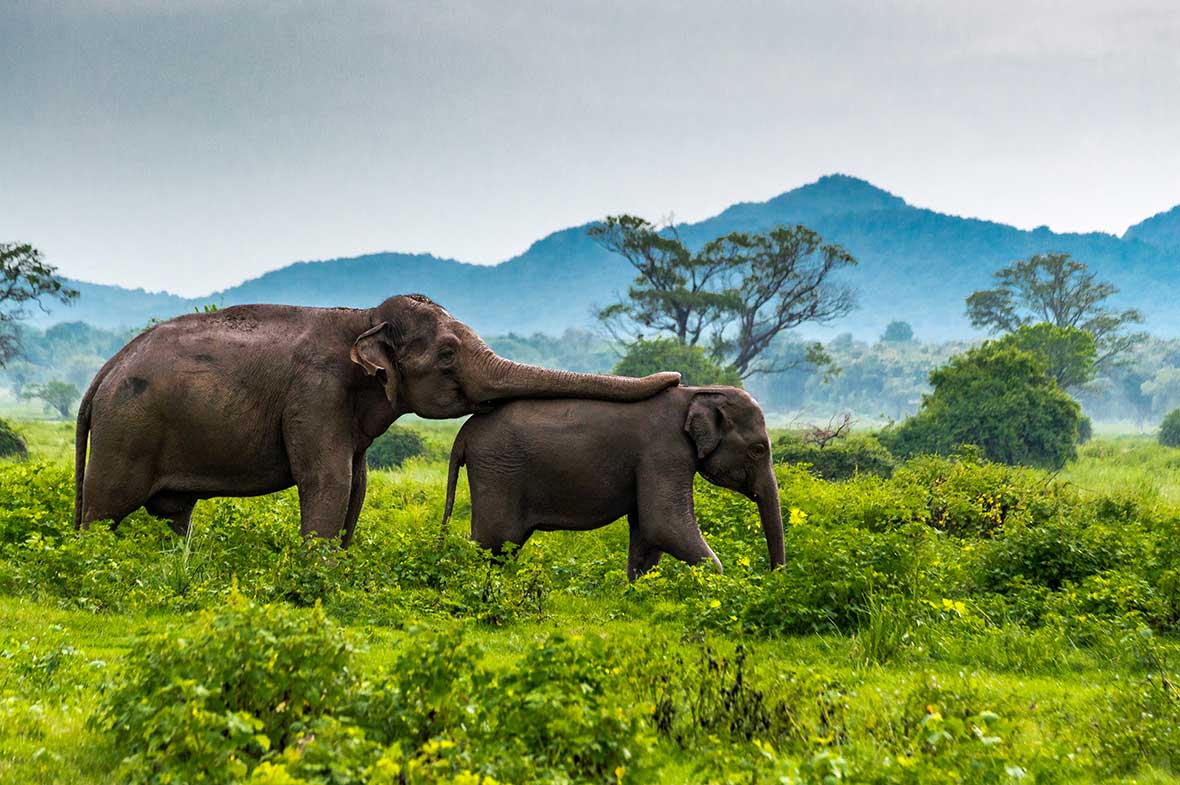 Lovers of macrofauna will be keen for a look at Sri Lanka's most macro of them all, the Asian elephant. These can be spotted in most national parks, but can be found in particular densities in Udawalawe and Minneriya.
The elephant gathering at the Minneriya reservoir features the largest collection of Asian elephants in the world, a place to experience these gentle giants of the animal kingdom up close and personal. Travelers can take a Jeep to the banks of the reservoir while watching from a safe distance. As the sun sinks in the sky, elephants infiltrate from all directions in one of Sri Lanka's most awe-inspiring natural sights – and romantic to say the least.