Example Itinerary
Into the Wild: National Parks of Sri Lanka
The Into the Wild itinerary allows you to experience Sri Lanka's exotic wilds, and provides ample opportunity for rest and rejuvenation in luxurious and inspirational accommodation. Going off the beaten track, explore Sri Lanka's array of birds, insects, reptiles, mammals and immaculate flora and fauna across varying terrains. Your final days will be spent in a perfect hideaway in Galle, just minutes away from the sandy beaches and turquoise seas of the Galle coast.
This itinerary is an example. It's designed to inspire you and provide you with thoughtfully curated ideas. You can choose to do this exact itinerary or completely personalize it. All trips are 100% bespoke.
Highlights
• Wildlife Encounters: Observe herds of wild elephants, then spot the endangered leopard and sloth bear, at Udawalawe and Yala National Park respectively.
• Sinharaja Forest Reserve: Sri Lanka's last remaining virgin rainforest is known as a habitat for many colorful bird species and travelers will hear them calling as they climb to Sinharaja's fairytale waterfalls.
• Hiking: In addition to a trek through Sinharaja, travelers will hike up to Ritigala's ancient monastery and through the Ritigala Nature Reserve and Sanctuary, noted for its abundance of primate species.
Day-by-Day
Day 1
Kotugoda
Upon arrival in stunning Sri Lanka, a 15-minute airport transfer will bring you to nearby Kotugoda, where you will find your charming colonial-style bungalow at The Wallawwa. After settling in, explore the Muthurajawela Wetlands, which houses the Negombo lagoon. The wetland is inundated with seawater during high tide, which, over thousands of years, has created a brackish, integrated coastal ecosystem that is biologically-diverse and very much alive. A variety of mangroves and other types of flora, including medicinal plants; numerous types of birds, butterflies and fish, some of which are endemic, are found in this habitat.
Day 2
Kotugoda
Wake up to a healthy breakfast, and take an easy day to get your bearings and take in the surroundings. Wander through private gardens where crocodiles, monitor lizards, and Sri Lanka's largest snake – the Python, are common, so keep your eyes peeled! Enjoy the luxuries the hotel has to offer.
Day 3
Sigiriya
Located in 3.5 hours away in the North Central province of Sri Lanka, Sigiriya is home to UNESCO World Heritage Sites and amazing wild adventures. Climb up to the ancient monastery of Ritigala en-route to UNESCO's Sigiriya Rock Fortress. Absorb the culture and stories behind the great Hindu of Ramayana, while embracing the beauty of the royal garden views that surround. Caves with Christian inscriptions can also be found along the way, and for all bird lovers, look out for the hawking of the Shaheen Falcon: a resident near the Sigiriya rock.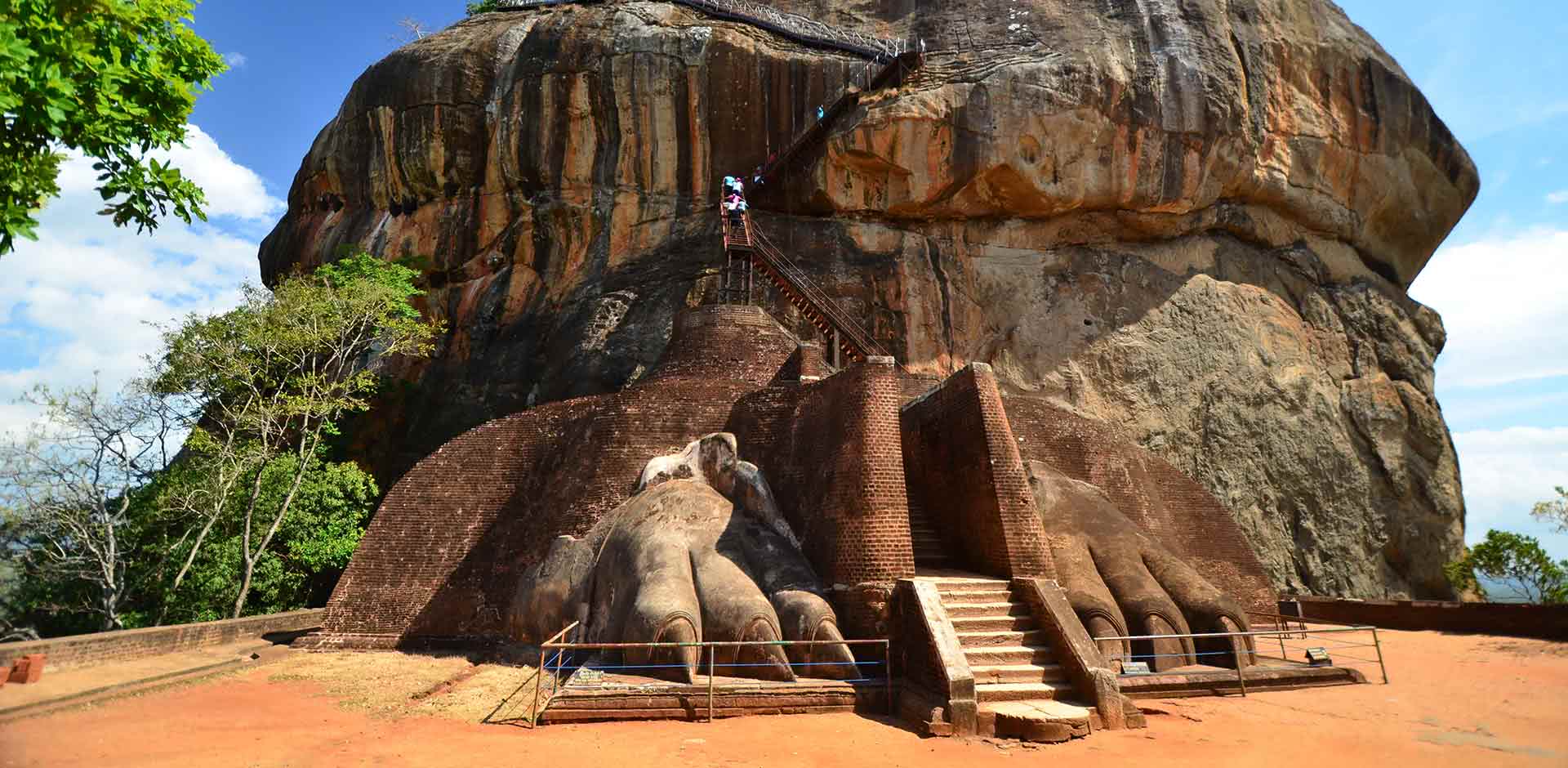 Day 4
Sigiriya
Explore the wonders of the animal kingdom on a journey through Ritigala Nature Reserve and Sanctuary. The most commonly-seen birds include Orange-Headed Thrush, Purple Sunbird, Stork-Billed Kingfisher, Asian Paradise Flycatcher, White-Rumped Shama and Shahin Falcon. Closer to the Sigiriya Moat exists the rare Blue-eared Kingfisher. You can also get a chance to see all three types of primates, including the Toque Monkey, Purple-Faced Leaf Monkey and the cheeky Grey Langur.
Day 5
Sigiriya
Make the most out of your last day by exploring any of the sites or nature trails you have not yet been able to do, and experience the most out of your time in this exquisite natural setting.
Day 6
Nuwara Eliya
Gather your belongings and freshen up before your transfer 3.5 hours to the Ambewela mountain range in Nuwara Eliya, where you will spend the next two nights in the Warwick Gardens. Venture into the Horton Plains National Park which, at 7,000 feet above sea level, offers a wide array of wildlife and nature.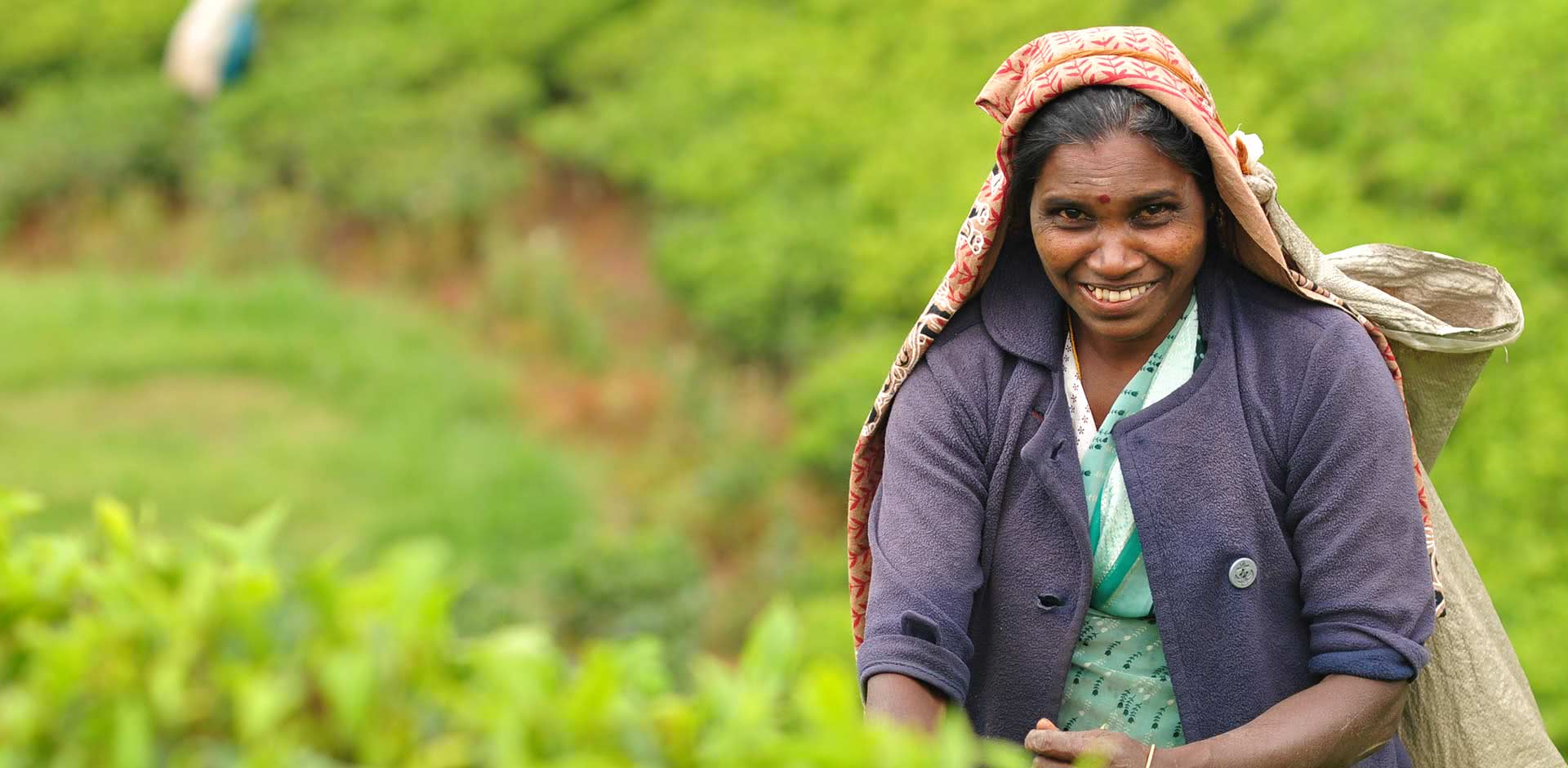 Day 7
Nuwara Eliya
The walk to "World's End" and "Little World's End" offers one of the finest views in Sri Lanka. With a mixture of grasslands and forests, including the last montane forest in the country, Horton Plains is a paradise for bird watchers. Only 12 miles from Nuwara Eliya, it's possible to encounter five endemic bird species that only exist at this altitude: the Sri Lanka Bush Warbler, Dull-Blue flycatcher, Yellow-Eared Bulbul, the elusive Sri Lanka Whistling Thrush and the Sri Lanka Wood Pigeon. Nuwara Eliya is also home to Slender Loris, Bear Monkeys and, occasionally, a leopard - watch for these! Rhino-Horned Lizards, Black-Lipped Lizards and Dwarf Chameleons are other species to look out for when roaming freely.
Day 8
Udawalawe
An early rise will enable a 3-hour transfer to Udawalawe National Park in the south-central region, where you will have the chance to encounter some of Sri Lanka's endangered elephants. Offload your bags at your lodge, just 5 minutes from the park entrance. Watch out for large herds of roaming elephants, leopards, buffalo, deer and sloth bears, as well as mongooses, bandicoots, monitor lizards and crocodiles. Visit the Elephant Transit Camp at Udawalawe, where 22 baby elephants are currently being rehabilitated for injuries or becoming orphaned. Run by Sri Lanka's Wildlife Department, these elephants are later released into the wild.
Day 9
Udawalawe
Wake up to nature's calls before heading out to explore more of the jungle around you. Take a dip in the Walawe River, take a relaxing massage the hideaway has to offer and indulge in rich fruits and vegetables that are locally produced. Choose a direction and head out to see if you can capture a glance at some of the animals you may have not had the chance to witness yet.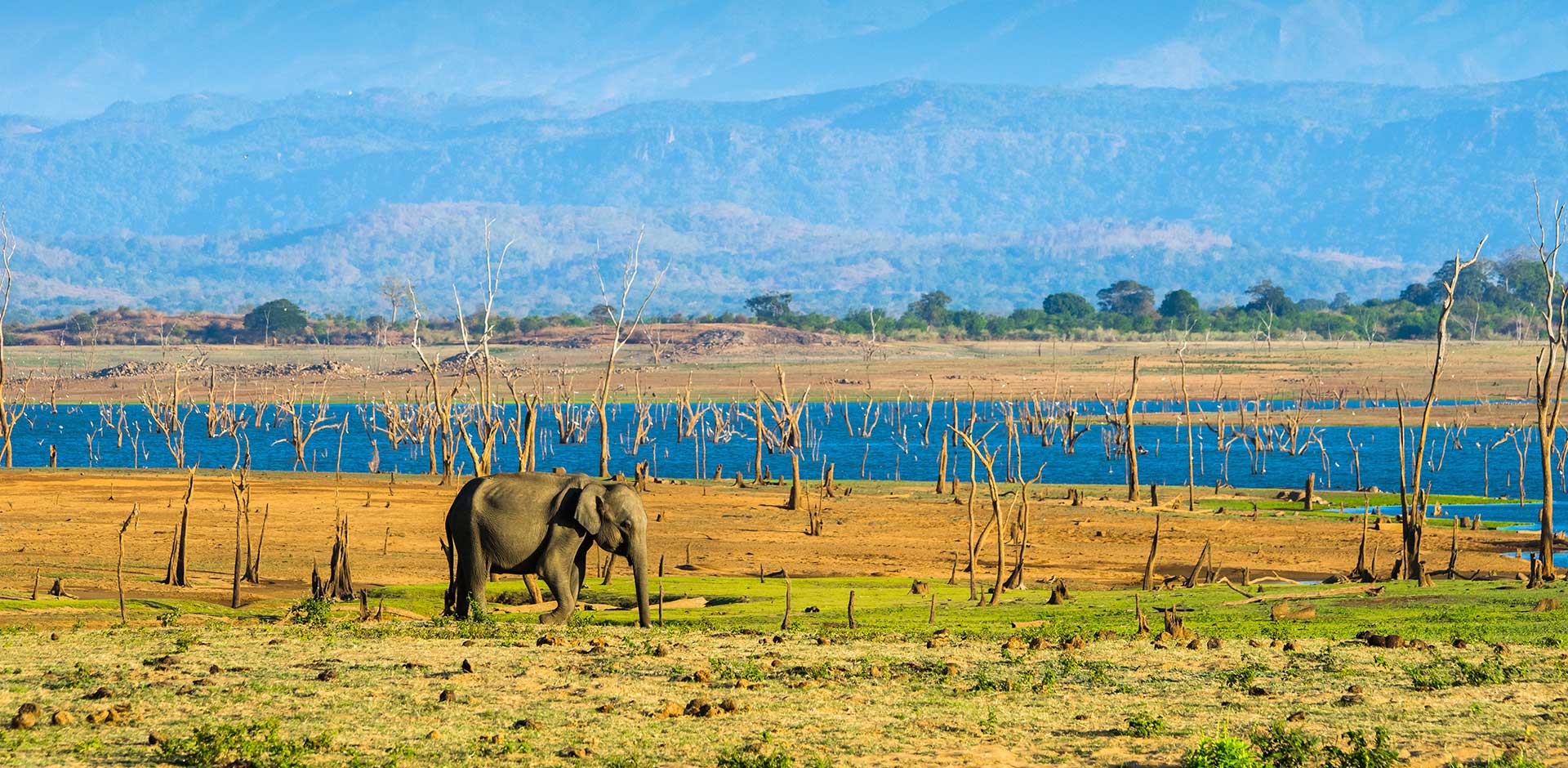 Day 10
Yala National Park
After breakfast, get ready to welcome new encounters with leopards as you are transferred from Udawalawe by air to Yala National Park, Sri Lanka's most popular wildlife attraction. Leave any unneeded belongings in your tent and enjoy an adventurous game drive through Yala Park. Here live the big three: the leopard, elephant and water buffalo. Other potential sightings to look out for include famous reptiles and monkeys that are scattered across the park. Complete your day with a delicious dinner under the stars before resting in the well resourced tents.
Day 11
Yala National Park
Wake up early for another adventurous day on a jeep safari that will allow you to cover a vast area of the park. Enjoy a relaxed picnic in a jungle atmosphere, before visiting ancient temples in Sithulpauwa, Kataragama and Tissamaharama. Learn about how Sri Lanka tries to protect its wildlife, and explore the leopard trails to make the most out of your camping safari.
Day 12
Sinharaja Forest Reserve
Fuel your body with fresh fruits and juices before heading to the incredible rainforest located in Deniyaya. Located in the southwest corner of the island, the Sinharaja Forest Reserve is a UNESCO International Man and Biosphere Reserve and is Sri Lanka's Heart of Darkness, due to the thick growth of flora and fauna. At 3,500 feet above sea level, two nights at the Rainforest Eco Lodge, bordering the magnificent Sinharaja Forest Reserve, will give you an unforgettable experience. The lodge itself is situated on a 500 acre tea plantation, where you can learn about Ceylon Tea, including how to handpick the precious leaves, and pay a visit a tea factory.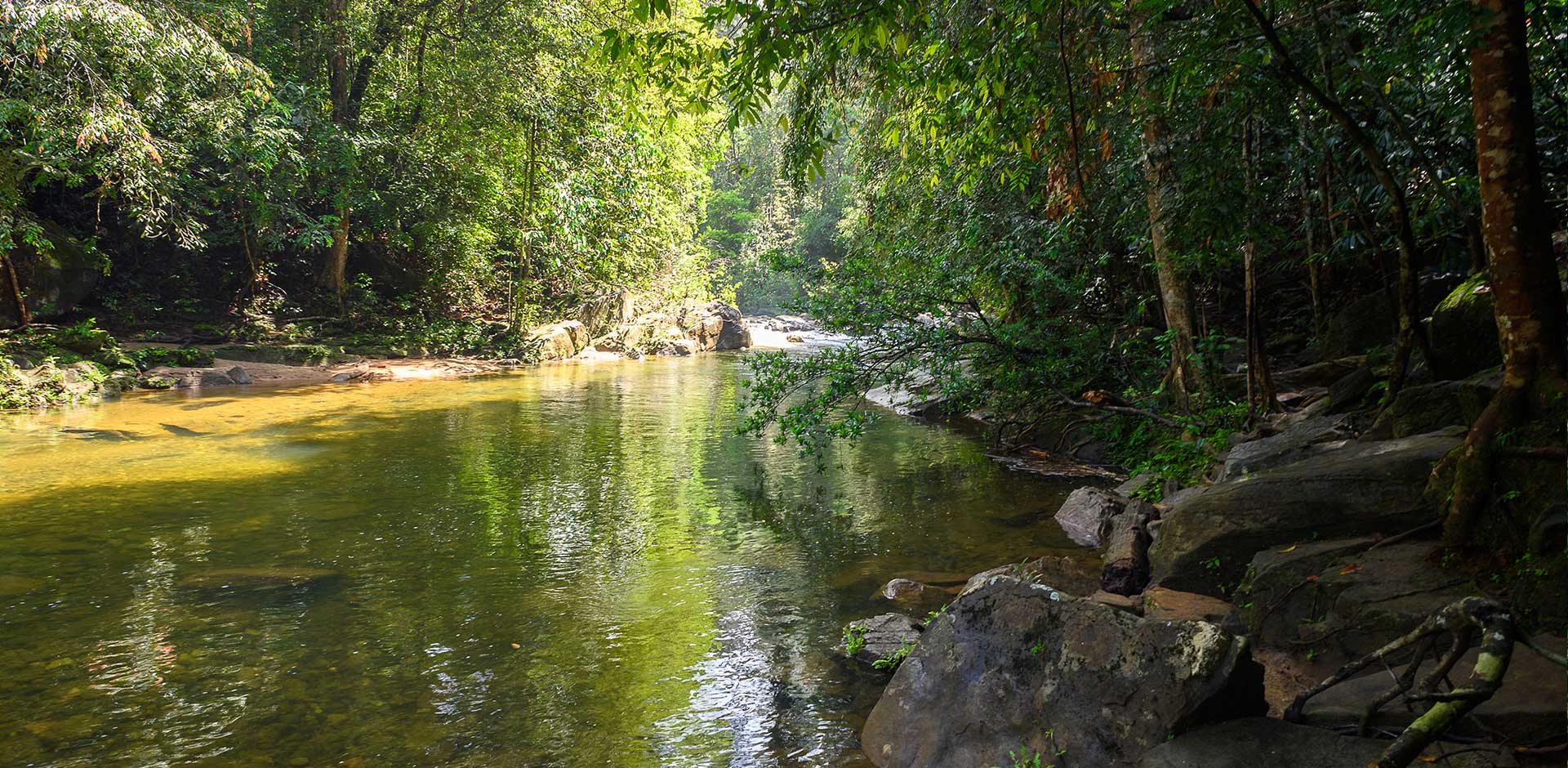 Day 13
Sinharaja Forest Reserve
Get ready to embark on a guided trek into the southern side of Sinharaja, where you will trace beautiful river streams, leading to magnificent waterfalls. Trek through Sri Lanka's last surviving stretch of virgin rainforest, home to over 140 bird species. The Blue Magpie, the Sri Lankan Yellow-Fronted Barbet, as well as the fascinating `mixed species feeding flocks' can be spotted. You can also find smaller mammals, including the Purple-Faced Leaf Monkey and the Giant Squirrel.
Day 14
Tangalle
Say your goodbyes to the magical rainforest, eco-lodge owners and safari guides before heading back to the coastal region of Tangalle. Head towards Unawatuna, Thalpe and Habaraduwa, where you can enjoy a refreshing swim or snorkel on pristine beaches or large lakes. Stronger sea conditions between December and April also provide a haven for surfers to rip.
Day 15
Tangalle
After a good night's rest in the comfortable hotel, take a boat ride on Koggala Lake. This body of water is scattered with islands, including Fish Eagle Island, where hundreds of Eagles nest at dusk; and Cinnamon Island, where four village families process the cinnamon for essential oils.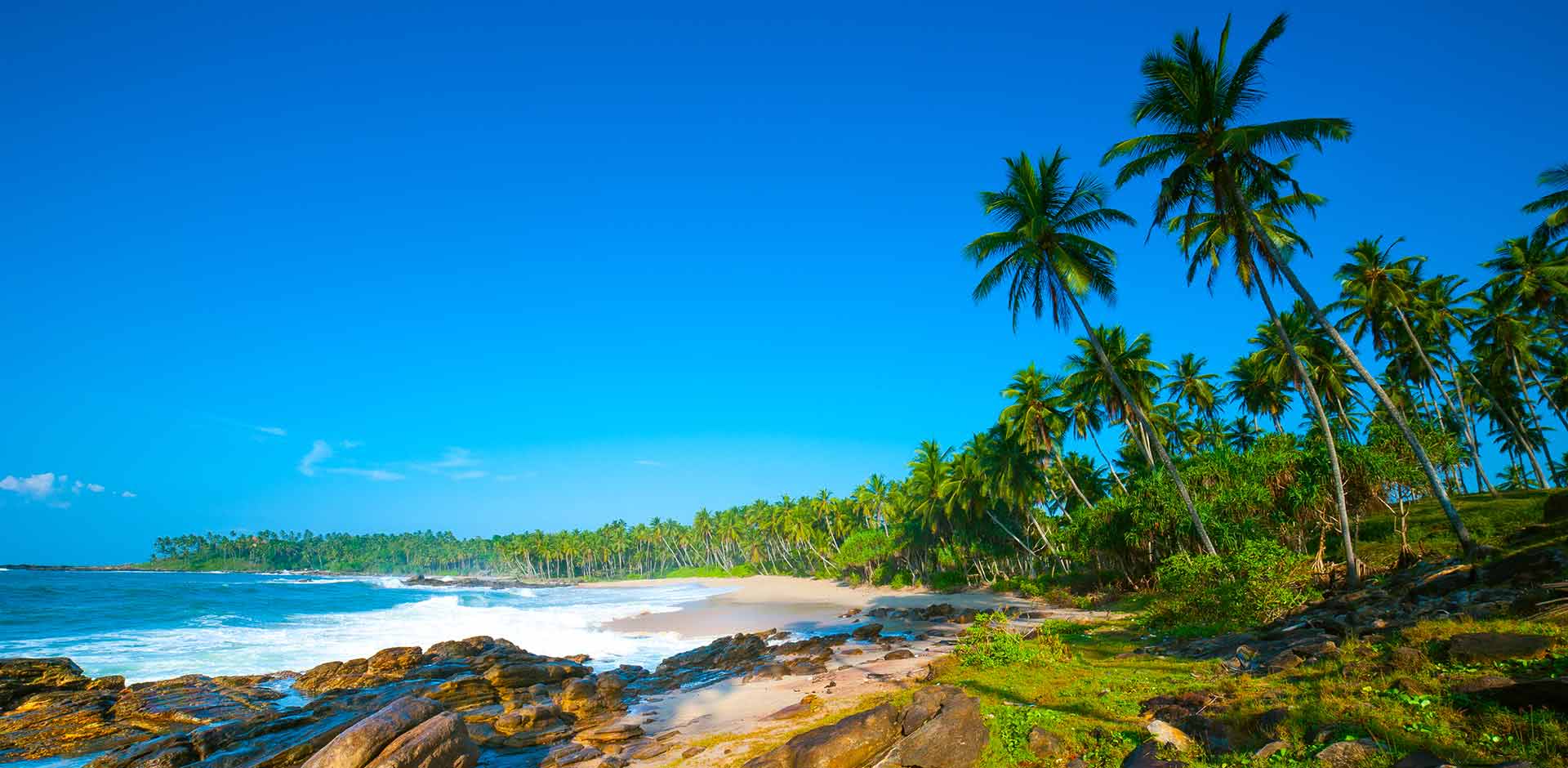 Day 16
Galle
Spend your last day exploring Galle's historic 17C Dutch Fort, a UNESCO World Heritage Site, a must-see attraction. Located just 20 minutes away, explore the maze of narrow streets lined with Dutch and British period buildings still in use, the sturdy ramparts looking out to sea, the growing collection of art galleries, antique shops, cafes and restaurants. This will be a perfect finish to an incredible journey through some of the best sights and experiences Sri Lanka has to offer.
Day 17
Departure
Take the expressway or the scenic route along the shoreline back to Colombo International Airport for your flight onward.
TERMS AND CONDITIONS
Price is based on double or twin hotel room occupancy and includes accommodation, transfers, car/driver, English-speaking guide, activities and entrance fees, breakfasts and some casual lunches while touring. Flights and optional special activities will be quoted separately. Most personal expenses, including dinners, alcoholic beverages, spa treatments and gratuities can be paid on the spot while traveling. Prices may vary depending on season, choice of accommodation and other factors.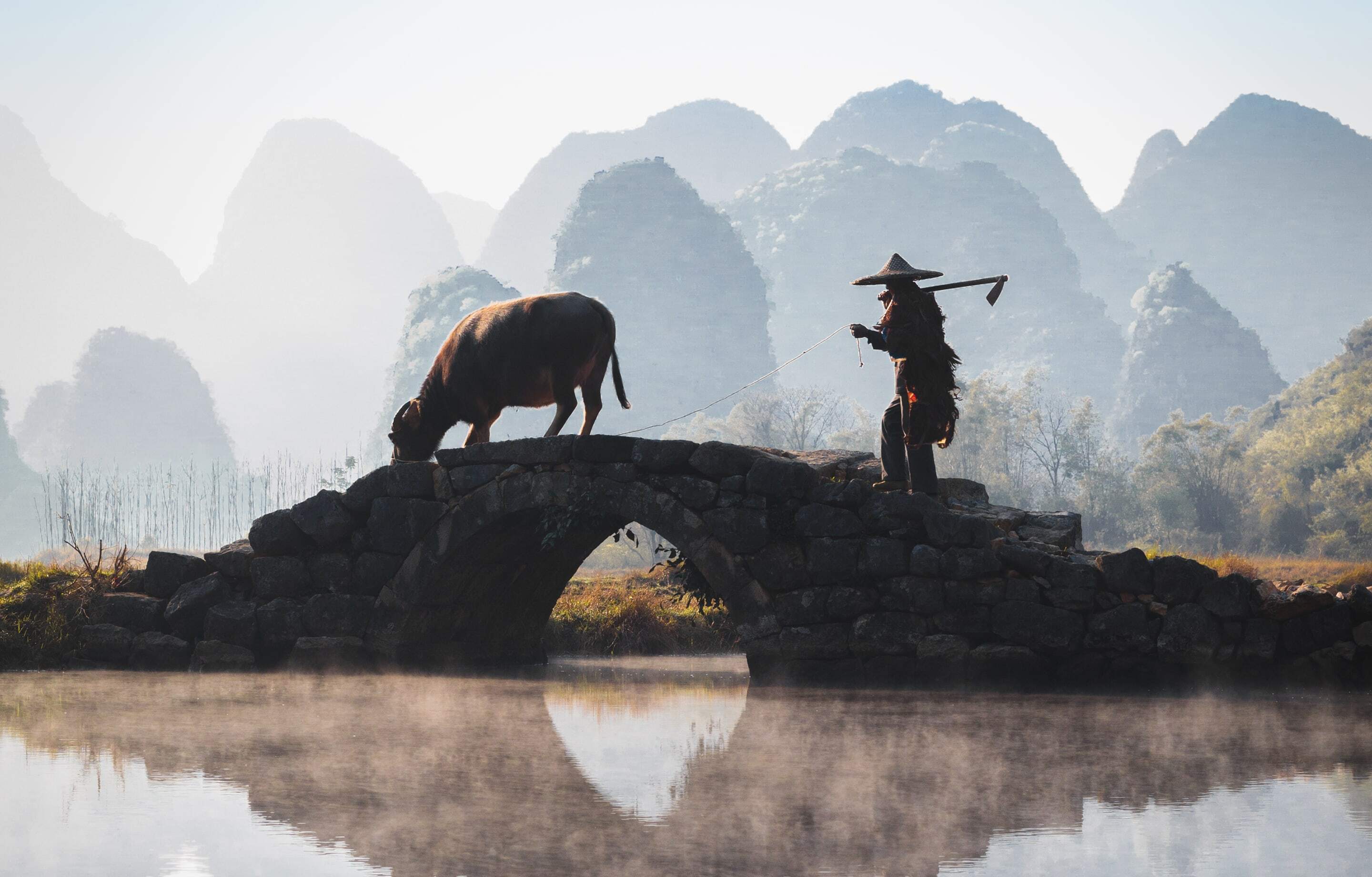 Why Remote Lands?
Exclusively Asia
With Remote Lands you'll travel with people who have made Asia the solitary focus of their own lifelong adventure. As our guest, you'll discover Asia on a journey that is completely, authentically your own, adapted from our own remarkable experiences and adventures over the years.
With Remote Lands you'll travel with people who have made Asia the solitary focus of their own lifelong adventure. As our guest, in the continent that our north American founders Catherine and Jay have adored and explored for decades, you'll discover Asia on a journey that is completely, authentically your own, adapted from our own remarkable experiences and adventures over the years.
Travelogues
An Asia-focused magazine brought to you by Remote Lands – a platform for adventure, luxury, and authenticity from experts and explorers around the continent.
What Others Say
Here is a small selection of the kind words our guests have said about us, as well as features by journalists and travel writers.
From the moment I happened upon the REMOTE LANDS website over a year ago, browsed the options, I knew that this would be well worth it. The entire staff is nothing less than professional with service that made us feel like royals.
This was truly the trip of a lifetime. Magical destinations, the most luxurious hotels in the world, and the most wonderful travel companions we could've wished for. We were treated like family everywhere we went and we have 14 new best friends.
We have used some of the top rated travel specialists all over the world and, without question, Catherine Heald and Remote Lands are at the very top of the list!