Example Itinerary
North Sri Lanka Adventure
Duration

16 days / 15 nights
Price Per Person
Destinations
Rock temples, hot springs, wild national park reserves and beaches are among some of the things the North of Sri Lanka has to offer. A 15-day adventure tour will provide ample opportunity to explore this wild, colorful, and unique region that has profound Indian influences, following the 30-year civil war between LTTE Terrorists and the Sri Lankan Army that ended in 2009. The North of Sri Lanka is a new area after the war, and accommodation is quite basic. Reconstruction of the war-torn region now harbors monumental war remains and exquisitely colorful, sometimes untouched, picturesque landscapes that supply some of the freshest produce of chillies, onions, bananas and mangoes. However, it is important to understand that it is a developing region so don't expect five-star service. Do expect memories that will last a lifetime.
This itinerary is an example. It's designed to inspire you and provide you with thoughtfully curated ideas. You can choose to do this exact itinerary or completely personalize it. All trips are 100% bespoke.
Highlights
• Remote Island Escapes: Unwind on Sri Lanka's deserted northern beaches and islets, including Mannar and Trincomalee.
• Wilpattu National Park: The largest and one of the oldest national parks in the country, a unique feature of Wilpattu is the presence of natural lakes known as "Willu," which are sand-rimmed basins that fill with rainwater. Wilpattu is particularly noted as one of best places in the world for leopard-spotting.
• Ancient Buddhist Relics: Lord Buddha himself traveled through Sri Lanka and you can follow his footsteps at Jaffna's Kadurugoda Temple, Arankele Forest Monastery, and Kandy's Temple of the Tooth (said to house a relic of Buddha's own tooth).
Day-by-Day
Day 1
Colombo
Upon arrival, you'll be met at the airport and transferred to your hotel. Colombo has a great range of luxury accommodation, and for your stay, we recommend the grand heritage-style Tintagel or the boutique Park Street Hotel, with its wide verandas and collection of contemporary Sri Lankan art. In the evening, you are free to enjoy dinner at your hotel, or find a restaurant in the city center serving spicy Sri Lankan curry.
Day 2
Anamaduwa
After breakfast in Colombo, you'll be transferred 2.5 hours to your next destination, The Mudhouse, which is a rustic, natural lodge nestled in the wild and serene forest, off the beaten track in Anamaduwa . The Mudhouses, similar to African Rondavel houses, are located in pristine forestry next to fresh water lakes. Equipped with western toilets and comfortable sleeping beds, prepare for a truly natural, awe-inspiring setting. You'll spend the day exploring local terrain, swimming and kayaking in the local lakes. If walking is not your thing, bicycles are available for venturing further out into the jungle surroundings. Before dark, make your way back to The Mudhouse, where you'll be given a delicious, organic, homemade Sri Lankan dinner in candle light. Use one of the telescopes to view the stars at night or catch a glimpse of the wildlife that exists within close proximity.
Day 3
Wilpattu National Park
From Anamaduwa, you will be taken to a remote part of Wilpattu National Park (around 2 hours away), where a qualified and friendly guide will take you on a breathtaking journey for the remainder of your trip. Palpatha Lodge is your first stop and accommodation for the night. Your guide will take you on a half-day safari in an attempt to see the famous Leopard, birds and other wildlife. Sloth bears, water buffalos, sambhur and spotted deers are also potential sightings. River dips and walks in this secluded part of Sri Lanka lends the perfect opportunity for bonding and relaxing.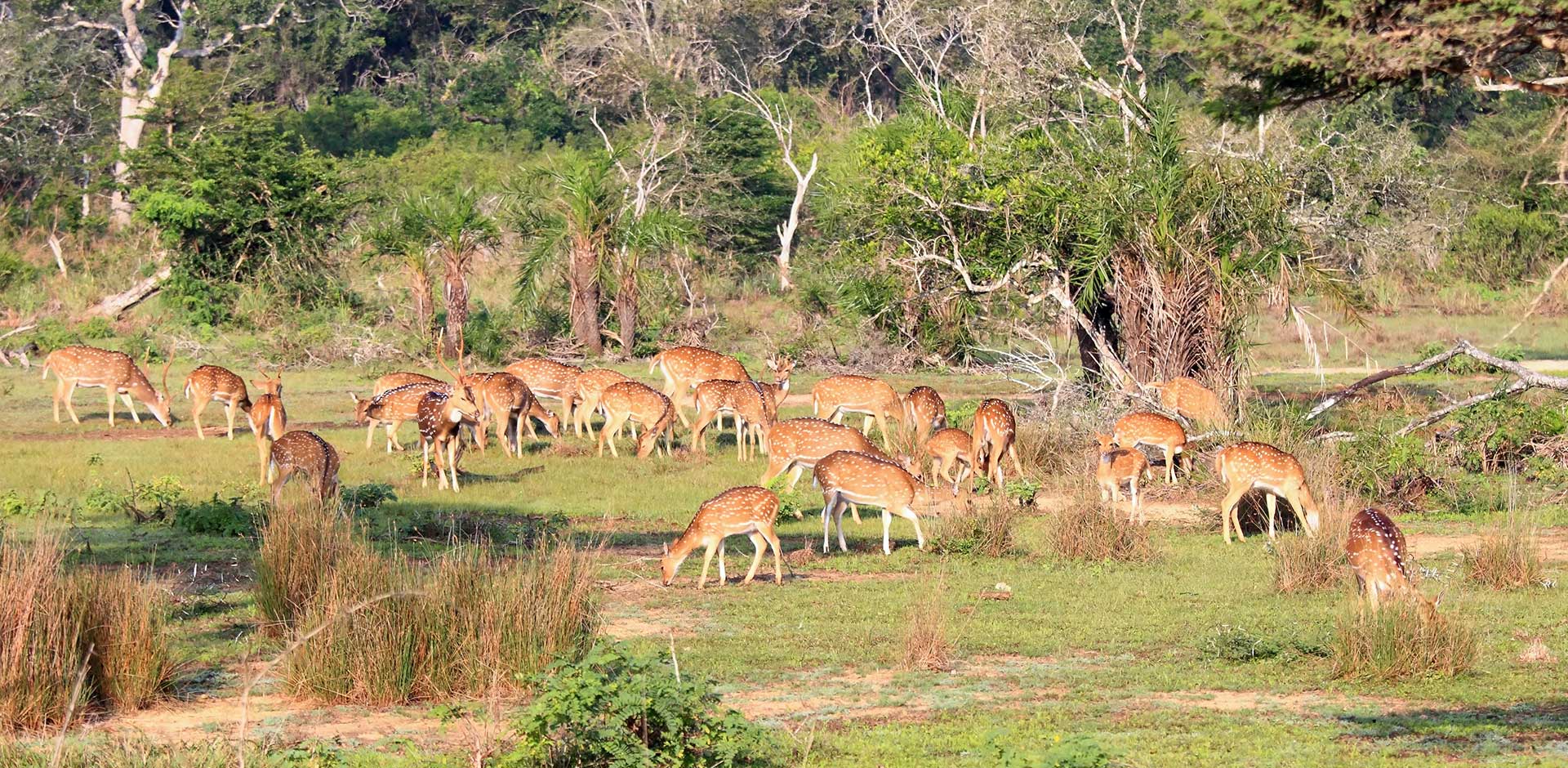 Day 4
Mannar
Commence your day with another half-day guided safari, before your transfer 3 hours to the remote island of Mannar, stopping at the stunningly astery of Tantirimalee en route. Stay at the Abode Hibernation - a simply eco-lodge in the Pesalai village. Not for the faint-hearted, this is a very basic form of accommodation, but will enlighten you into the way of life and cultural heritage of this Christian Tamil portion of the island. Spend your night exploring this unique area, chat to locals and eat fresh fish on deserted beaches.
Day 5
Mannar
Taking in the breathtaking beauty of palm trees on deserted beaches is not a bad way to start the day. Try the local Sri Lankan breakfast, that can range from fruit to fish, before exploring more of the area. For some, this may be too simplistic, but simplicity is beauty, and very few places in the world will allow you to be one of the only people on the beach! Explore the local village and take in the real effects of war through the ruins that remain. The land will speak for itself.
Day 6
Jaffna
After a quick breakfast, you'll travel 2 hours to Sri Lanka's most northern city, Jaffna. The Jaffna Heritage Hotel will accommodate you for the next four nights. It's not fancy, but it is comfortably small and conveniently-located for visiting major nearby attractions. Visit the Jaffna Fort, once a battlefront during the civil war. Buildings inside the fort include the Governor's residence, the Queen's House, Jaffna, the Garrison Parade Ground, Police quarters and several buildings from the Portuguese era.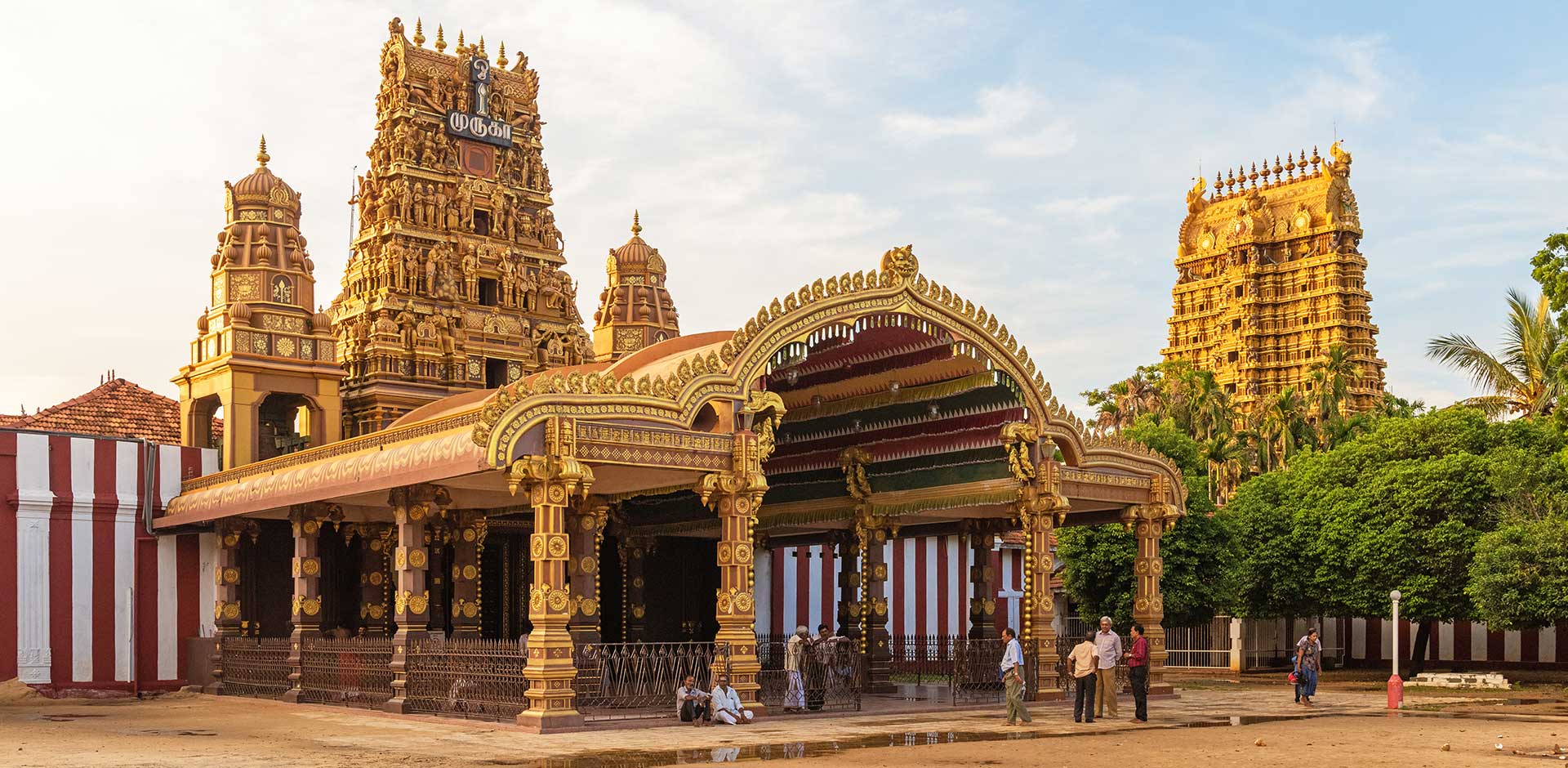 Day 7
Jaffna
With crystal-clear water, powdery, soft, white sand, Casuarina Beach make for an unforgettable beach day on the Jaffna peninsula. Its name was given to the abundance of casuarina trees providing shelter from the heat. During the war, this beach was protected from pollution and the harrowing effects of battle. There are also several islands nearby that are worth exploring to feel the more exotic, tropical paradise with which Sri Lanka is commonly associated.
Day 8
Jaffna
Wake up refreshed for a cultural day that will include a visit to the Nallur Kandaswamy Hindu Temple of Jaffna, one of the most significant Hindu temple complexes in the country, dedicated to God Murugan. A spectacular 25-day Hindu festival starting in July is hosted by the Temple, with parades of floats and displays of self-mutilation by entranced devotees. Inside the Temple, the architecture is magnificently-maintained and decorated with enormous murals and golden finishings that will leave you in awe.
Day 9
Jaffna
After a relaxing night's sleep, Kadurugoda Temple is another site worth visiting during your stay. It is believed to be a part of an ancient Buddhist Monastery, which the Lord Buddha himself visited during his travels through Sri Lanka.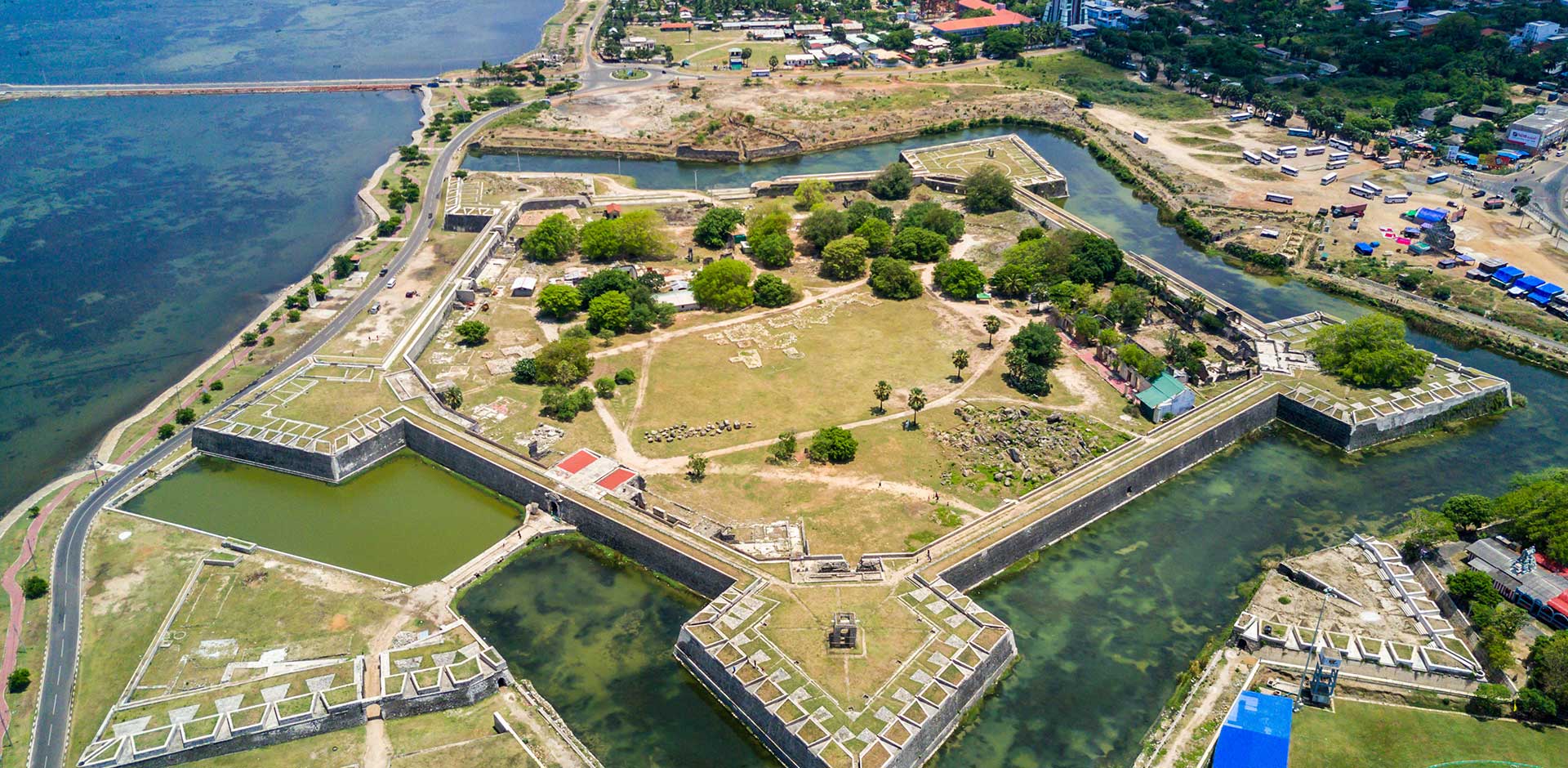 Day 10
Trincomalee
Heading 4 hours south down the eastern coast of Sri Lanka, experience the epicenter of the Sri Lankan Civil War and its remains. Your guide will explain why this is a heartbreakingly sad place to visit, and you may then decide if you wish to proceed. The drive to Trincomalee also passes through some stunning scenery and some excellent areas for bird-watching. Your new base will be the gorgeous Jungle Beach, a stunning hotel offering amazing value for money on a secluded beach just north of Trincomalee.
Day 11
Trincomalee
Why not indulge a bit this morning, with a trip to the hotel's spa? Snorkeling gear is available at the hotel and is ideal for exploring the ocean world only steps away from the door. The beaches are postcard perfect, and the sunsets, truly magical.
Day 12
Trincomalee
For your final day in Trincomalee, experience as much or as little as you like. Try out whatever you have not yet had a chance for. Take a stroll into town, along the beach and let serendipity take its course! Take in the beauty that lies in front of you and take a photo with your heart. Head to the water port that is one of the world's deepest, or check out some of the museums.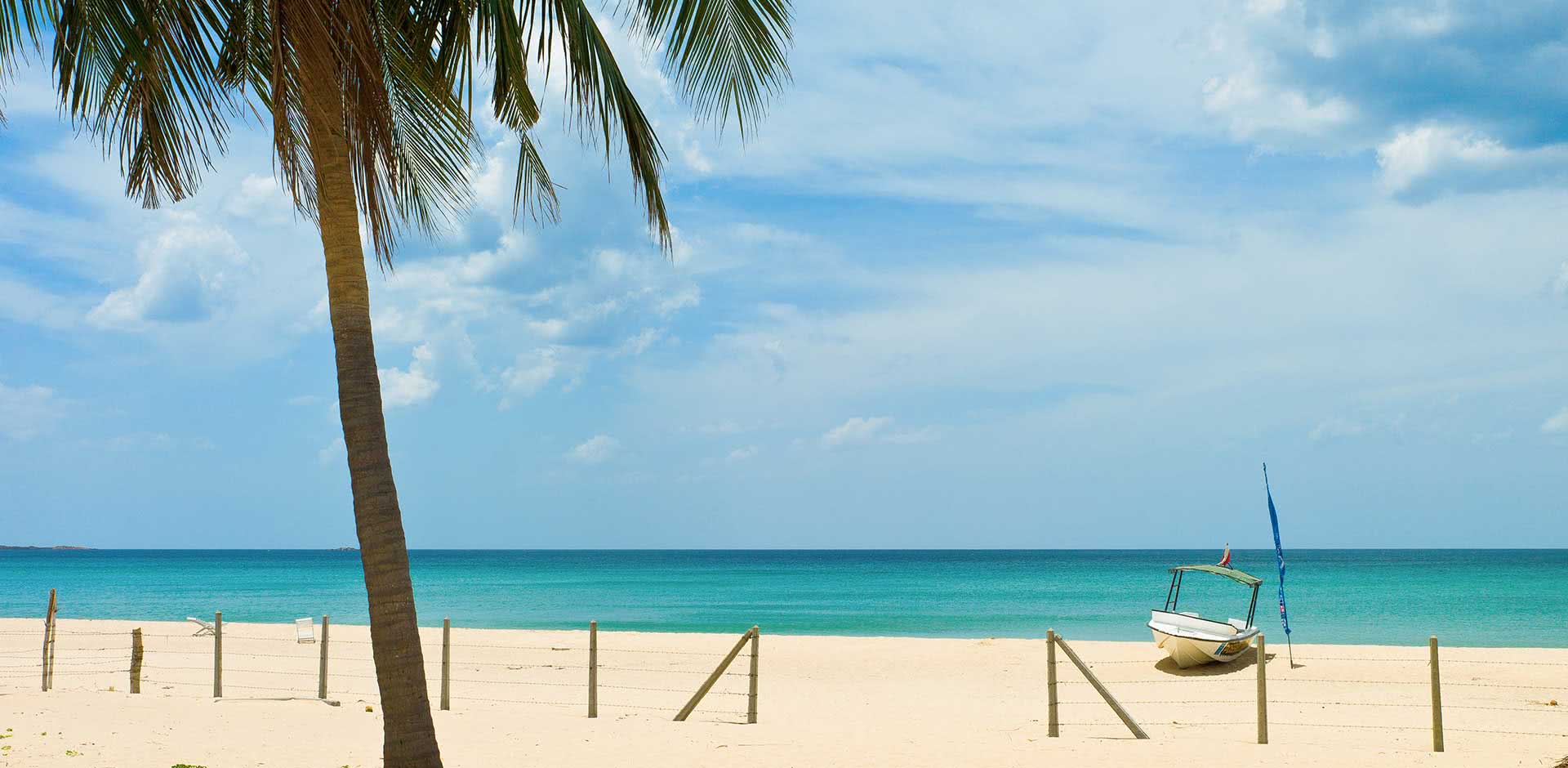 Day 13
Dambulla
As you begin to make your way slowly back towards Colombo on the west coast, take some time in the iconic Cultural Triangle (a 90-minute drive), exploring UNESCO World Heritage Sites such as Sigiriya Rock Fortress and the Aukana Standing Buddha, as well as the bustling Dambulla food market. You will spend the night at the Heritance Kandalama, which offers exceptional service in a tranquil environment. From here, you'll be conveniently-located for easy exploration of local sites.
Day 14
Kandy
Wake up refreshed for today's drive to Kandy, 1 hour 15 minutes away. On the way, stop by the Organic Spice and Herb Garden to learn about the plants' use in Ayurvedic medicine and its benefits to body and mind. Also stop by the Muthu Mariamman temple, named after a Hindu goddess of sickness and healing. In Kandy, visit the Temple of the Tooth, a UNESCO World Heritage Site, which houses a genuine tooth of Buddha under a glittering stupa. Take in the town's monateries and gardens before retiring to the Earl's Regency Hotel.
Day 15
Negombo
On your 3-hour drive back to the west coast, stop en-route at the stunning Arankele Forest Monastery, taking in the chirping cicadas, cheeky (and endemic) toque macaques and general peacefulness that surrounds ancient ruins. Stay at the Horathapola Coconut Estate Hotel, situated on a developing coconut plantation. Time permitting, take a tour of the estate and dine in a relaxing ambience.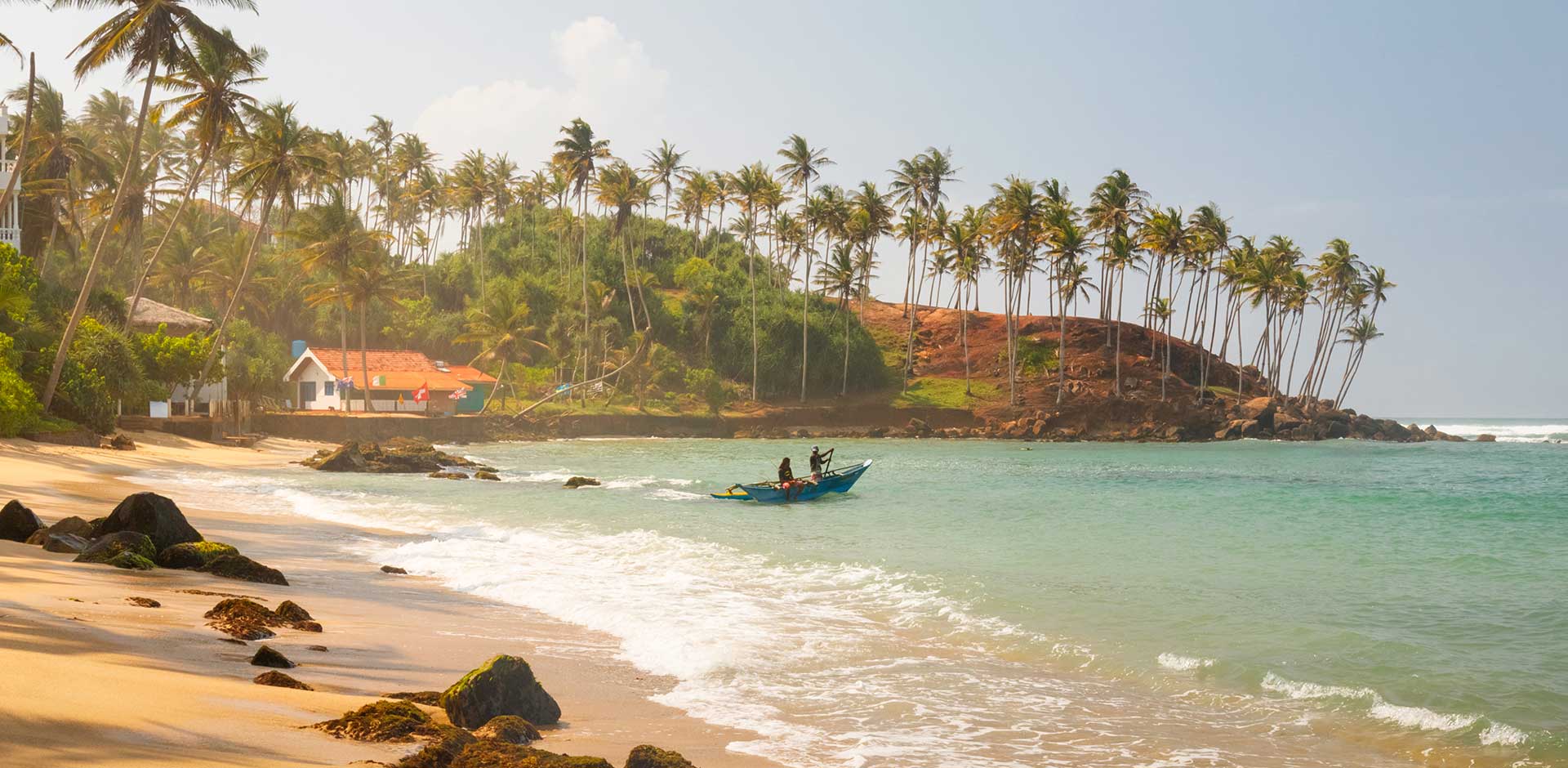 Day 16
Departure
From Negombo, Colombo is a short 1 hour drive away. Transfer to the airport and continue your journey onward.
TERMS AND CONDITIONS
Price is based on double or twin hotel room occupancy and includes accommodation, transfers, car/driver, English-speaking guide, activities and entrance fees, breakfasts and some casual lunches while touring. Flights and optional special activities will be quoted separately. Most personal expenses, including dinners, alcoholic beverages, spa treatments and gratuities can be paid on the spot while traveling. Prices may vary depending on season, choice of accommodation and other factors.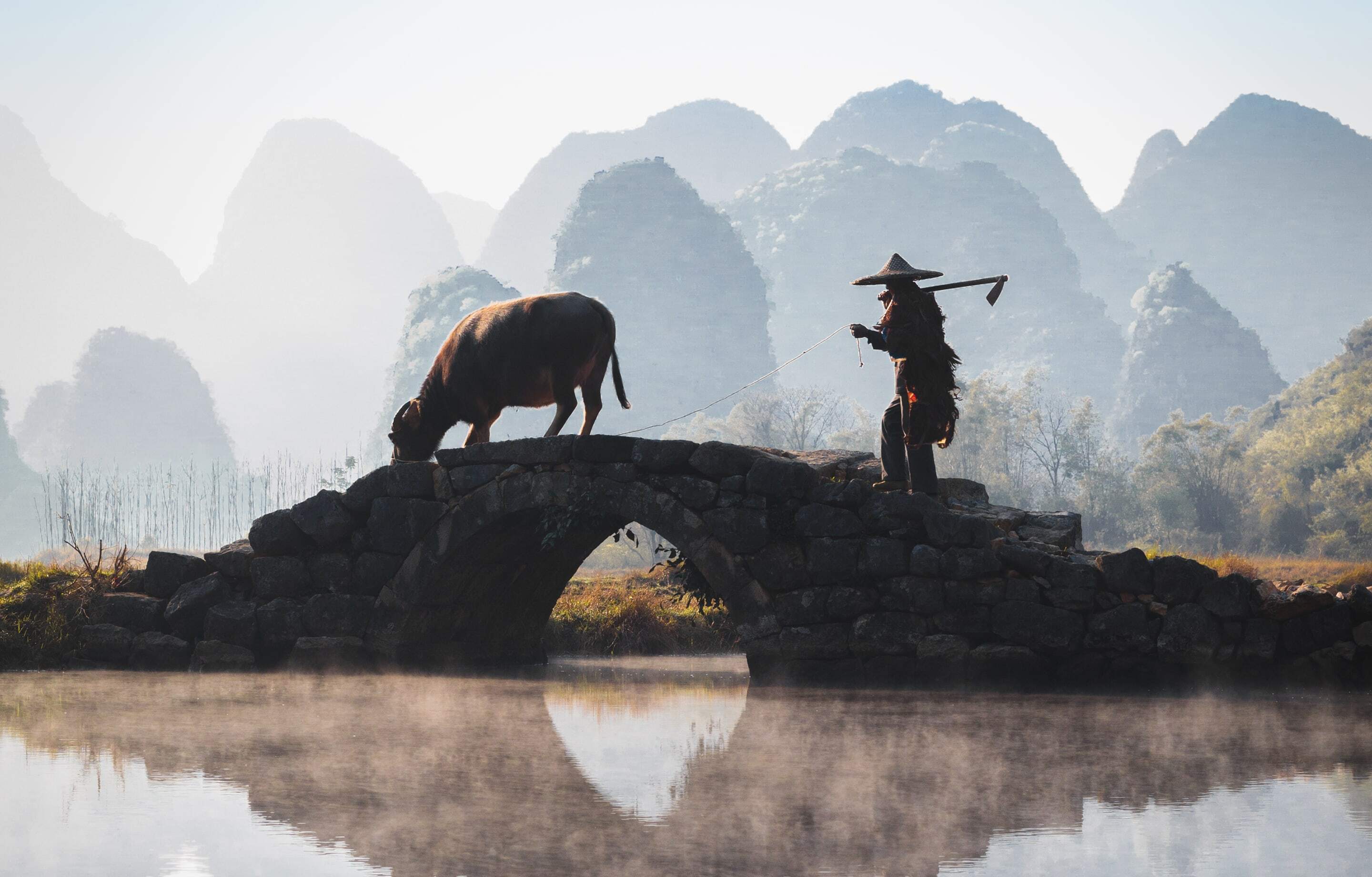 Why Remote Lands?
Exclusively Asia
With Remote Lands you'll travel with people who have made Asia the solitary focus of their own lifelong adventure. As our guest, you'll discover Asia on a journey that is completely, authentically your own, adapted from our own remarkable experiences and adventures over the years.
With Remote Lands you'll travel with people who have made Asia the solitary focus of their own lifelong adventure. As our guest, in the continent that our north American founders Catherine and Jay have adored and explored for decades, you'll discover Asia on a journey that is completely, authentically your own, adapted from our own remarkable experiences and adventures over the years.
Travelogues
An Asia-focused magazine brought to you by Remote Lands – a platform for adventure, luxury, and authenticity from experts and explorers around the continent.
What Others Say
Here is a small selection of the kind words our guests have said about us, as well as features by journalists and travel writers.
From the moment I happened upon the REMOTE LANDS website over a year ago, browsed the options, I knew that this would be well worth it. The entire staff is nothing less than professional with service that made us feel like royals.
This was truly the trip of a lifetime. Magical destinations, the most luxurious hotels in the world, and the most wonderful travel companions we could've wished for. We were treated like family everywhere we went and we have 14 new best friends.
We have used some of the top rated travel specialists all over the world and, without question, Catherine Heald and Remote Lands are at the very top of the list!