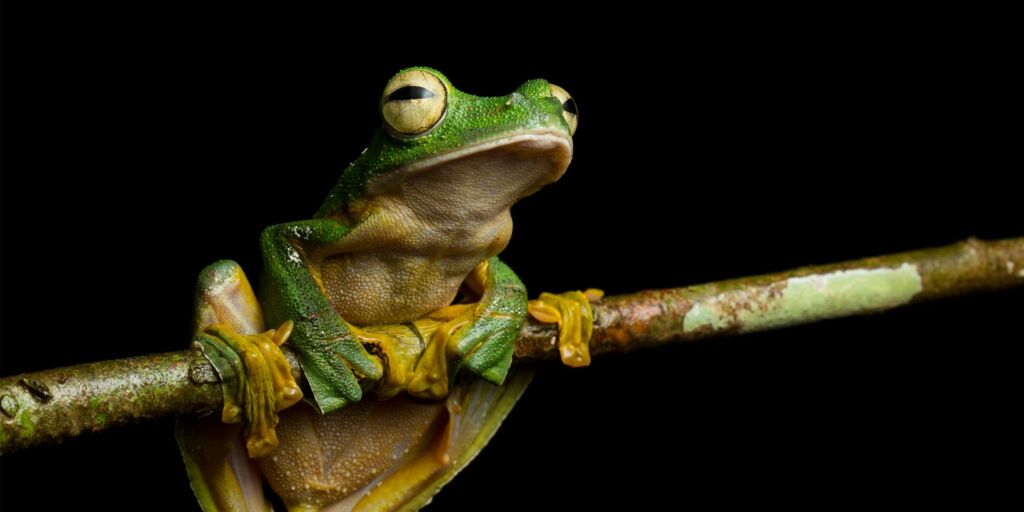 The natural world has had a chance to heal, and many destinations in Asia are better for it. Whether it's the leopards of Yala in Sri Lanka or the manta rays of Indonesia, many areas of Asia are emerging in the new year recuperated and reenergized. In this issue of Travelogues from Remote Lands, we look at our 10 favorite wildlife destinations and give you a little advice on how to get the best out of your experience. As we anticipate a different world ahead, we most look forward to getting a little bit wild.
With a cover photo from Charles Ryan out of Borneo, as well as the photo of Wallace's flying frog above, we are pleased to bring you wild treasures from the UAE to Siberia. Our cover story features 10 destinations from around Asia that vary in seasonality and ecology, for destinations any time of year. For the fit, there's trekking with rhinos. For the adventurous, there's hungry bears in Kamchatka. For the family, there are pandas in Chengdu. No matter what kind of wildlife lover you are, Remote Lands can help you find that special journey. 
HOKKAIDO'S GREAT OUTDOORS IN WINTER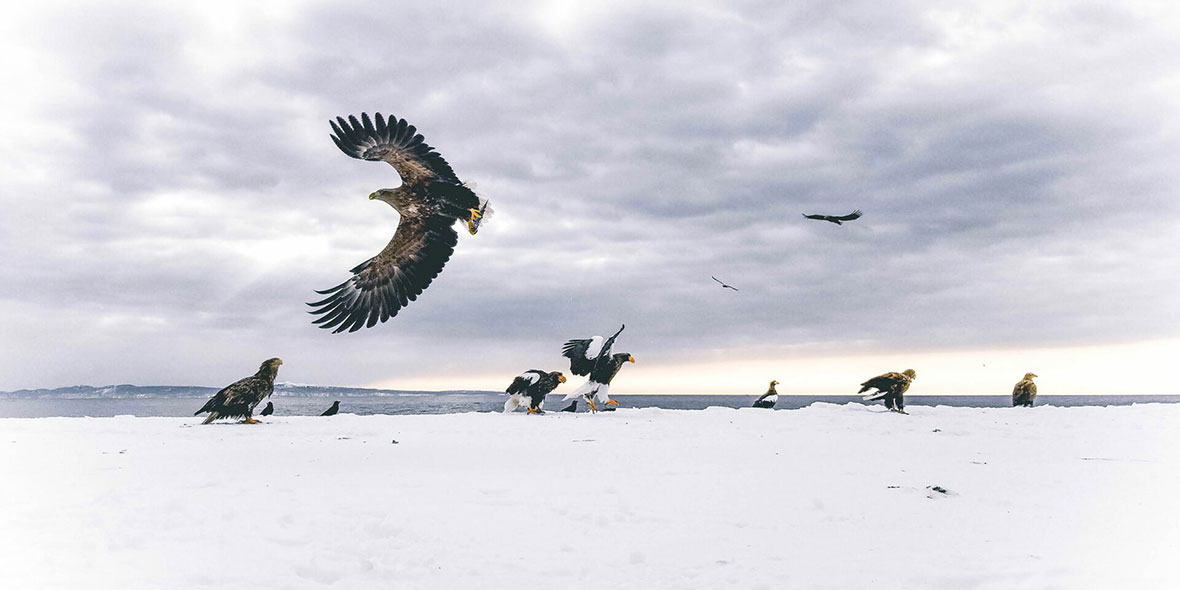 Japan is the land of complex food, luxe hotels, and unique cultures, but the country's wild heart sits in the great white north of Hokkaido, the northernmost and second largest of Japan's four main islands. Until the mid-fifteenth century, only the hunter-gatherer indigenous Ainu people lived on this rugged terrain of volcanic mountains, marshlands, and pine forests surrounded on all sides by icy seas. The legacy of the Ainu peoples' keen respect for nature endures today, as Hokkaido largely remains an unspoiled natural wonderland with many opportunities for outdoor winter adventure.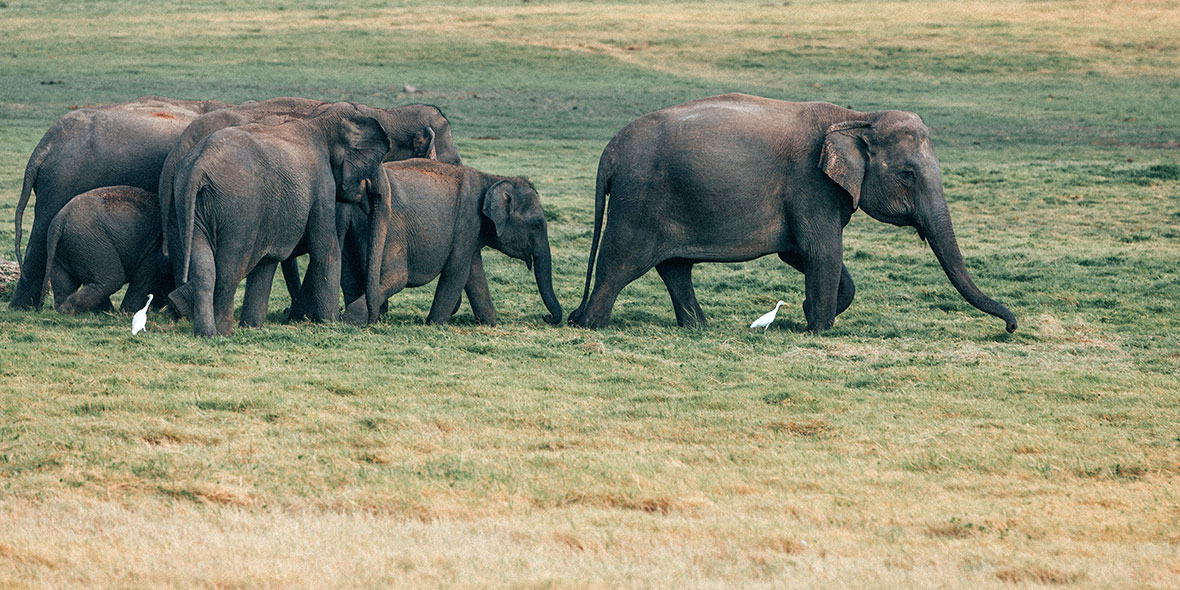 Jay Tindall, COO and Co-Founder of Remote Lands, journeys to Sri Lanka and finds birds between the giants. Sri Lanka is most famous for its national parks and the wildlife therein. Each park is different — Udawalawe famous for its elephants, Yala for its leopards, Wilpattu for its sloth bears — but the birds are a constant, reliable ornament.
THE ADORABLE WILDLIFE OF THE PHILIPPINES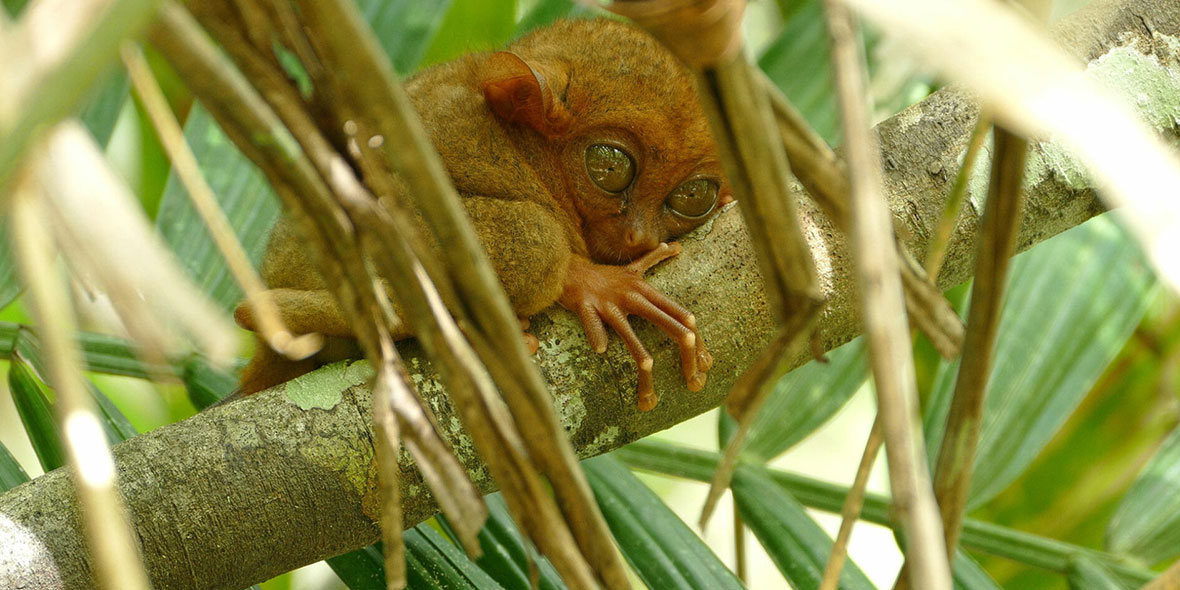 Travelers go to Palawan for the beaches and resorts, but they miss the giant sea cows. They go to Bohol for the chocolate drop mountains and don't see one of the cutest animals on the planet. Holidaymakers go all the way to Cebu and fail to cash in on the singularly magical experience of swimming with the biggest fish on Earth. The Philippines has no end of exciting experiences, but those who want to get up close with some of the most adorable animals in Asia should take some time from their beach day to get a look at all this wild cuteness.
Visitors will find all this and more in this issue of Travelogues from Remote Lands. Contact us today to learn how you can stop reading and start going.