Example Itinerary
Altai Road Trip: A Siberian Mountain Adventure
Get off the beaten track on this eight-night adventure into the Siberian Altais, where the Mongolian and Turkic worlds meet. See the dramatic mountain scenery from above, via helicopter and get immersed in it as you drive along some of the most beautiful roads in the world. Hike, sail, fish and camp in the wildly varied countryside and visit sacred and mysterious historic sites before flying back to the big city and taking a fascinating sightseeing tour of Novosibirsk. Please note the pricing for this trip is based on a minimum group size of 4 people.
This itinerary is an example. It's designed to inspire you and provide you with thoughtfully curated ideas. You can choose to do this exact itinerary or completely personalize it. All trips are 100% bespoke.
Highlights
Drive through the Chuysky Tract, one of the most scenic roads in the world
Camp in some of Asia's most remote areas
Discover natural phenomena, including the vivid hues of geyser lakes, "Stone Mushrooms" and otherworldly landscapes named as the "Altain Mars."
Day-by-Day
Day 1
Lake Teletskoye
Catch your domestic flight from Moscow to Gorno-Altaisk, the starting point of your Altai adventure. Here you'll transfer to Lake Teletskoye, the largest lake in the Altai Mountains (and the second-largest in Russia after Baikal), sitting at an elevation of 436 meters with a depth of 325 meters. Locals call this lake Altyn-Kel, the Golden Lake, and there are many legends that lie under its surface. On arrival here, you have the option to walk through the forest along the riverside to reach nearby waterfalls.
Day 2
Lake Teletskoye
After a hearty breakfast, spend the day as you choose, getting acclimatized to your Altai surroundings. Options include ATV rides in the taiga forest, boat fishing on the lake, horseback riding, or hiking up to an observation deck with panoramic views of the lake. Sample some local food and bed down in your chalet once again for the night.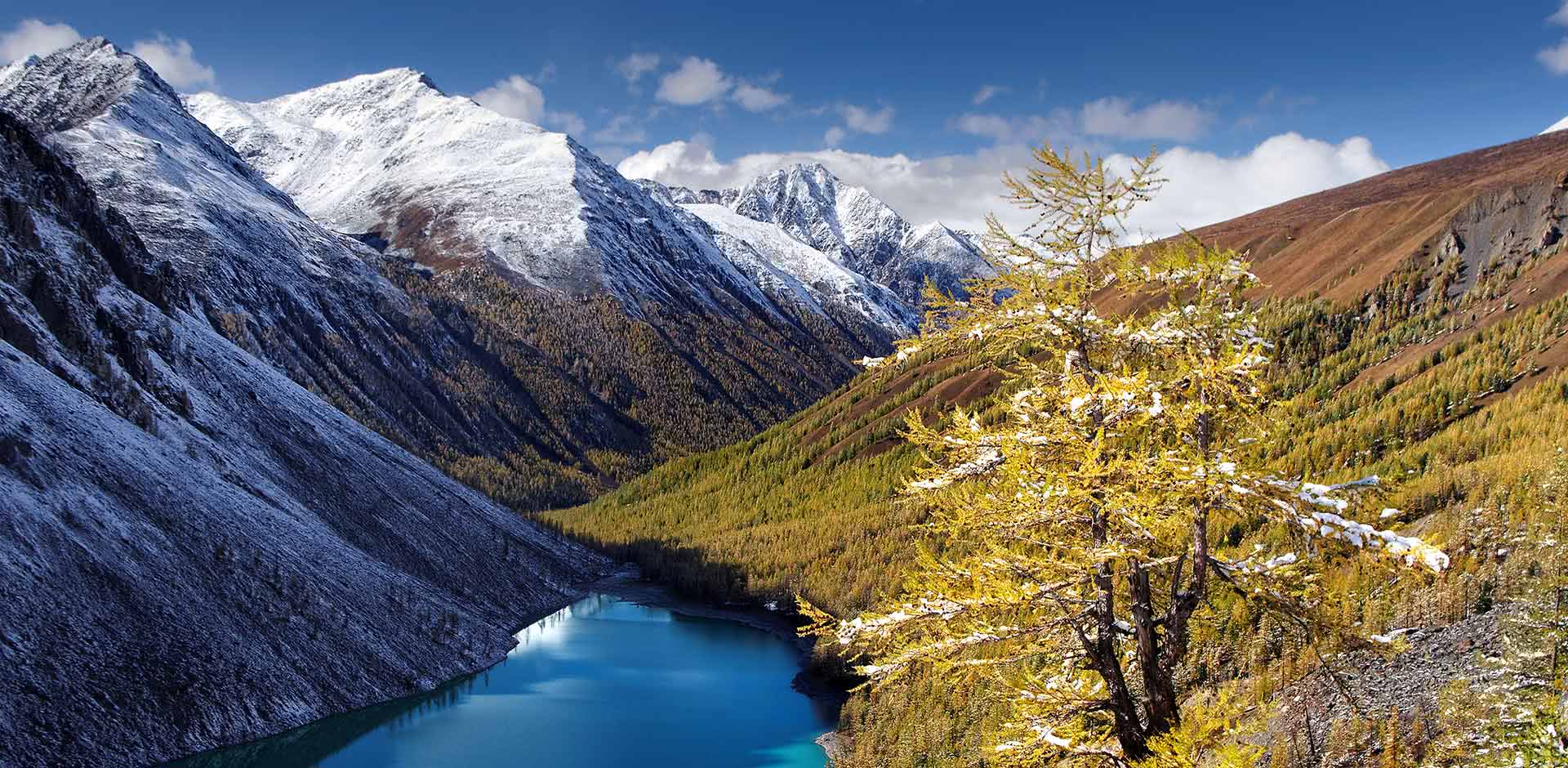 Day 3
Stone Mushrooms
Wake up for an early breakfast - an exciting day lies ahead of you. First, you'll pay a visit to Korbu Falls, located on the eastern shore of the lake. Next, you'll take a boat ride to the south as you transfer to your next destination, following a rocky, off-road (but incredibly scenic) route to the Stone Mushrooms, stopping for a picnic along the way. The Stone Mushrooms are unusual mushroom-like rock formations caused by weathering and water erosion, with some measuring up to seven meters tall. You'll camp overnight in this region (in a wooden chalet with a WC) and truly immerse yourself in the magical landscape.
Day 4
Valley of the Chuya River & Katu-Yaryk Pass
Driving along the valley of the Chuya River, you'll pass through some of the most beautiful landscapes of the Altai Mountains. Ascend to the thrilling Katu-Yaryk Pass, known for its hairpin bends up to an elevation of 1,188 meters (if you can bear to look down, the views of the Chulyshman Valley are spectacular). You'll also visit ancient Pazyryk burial mounds, which date back to the Iron Age (500 BC – 332 BC) and the Scythian nomads who once inhabited the Altai. Rise to the Ulagan Pass, the highest in the Altai region at a height of 2,080 meters; then drive through the Red Gate, created by multi-colored igneous rocks with a reddish color, formed as a result of lava hardening.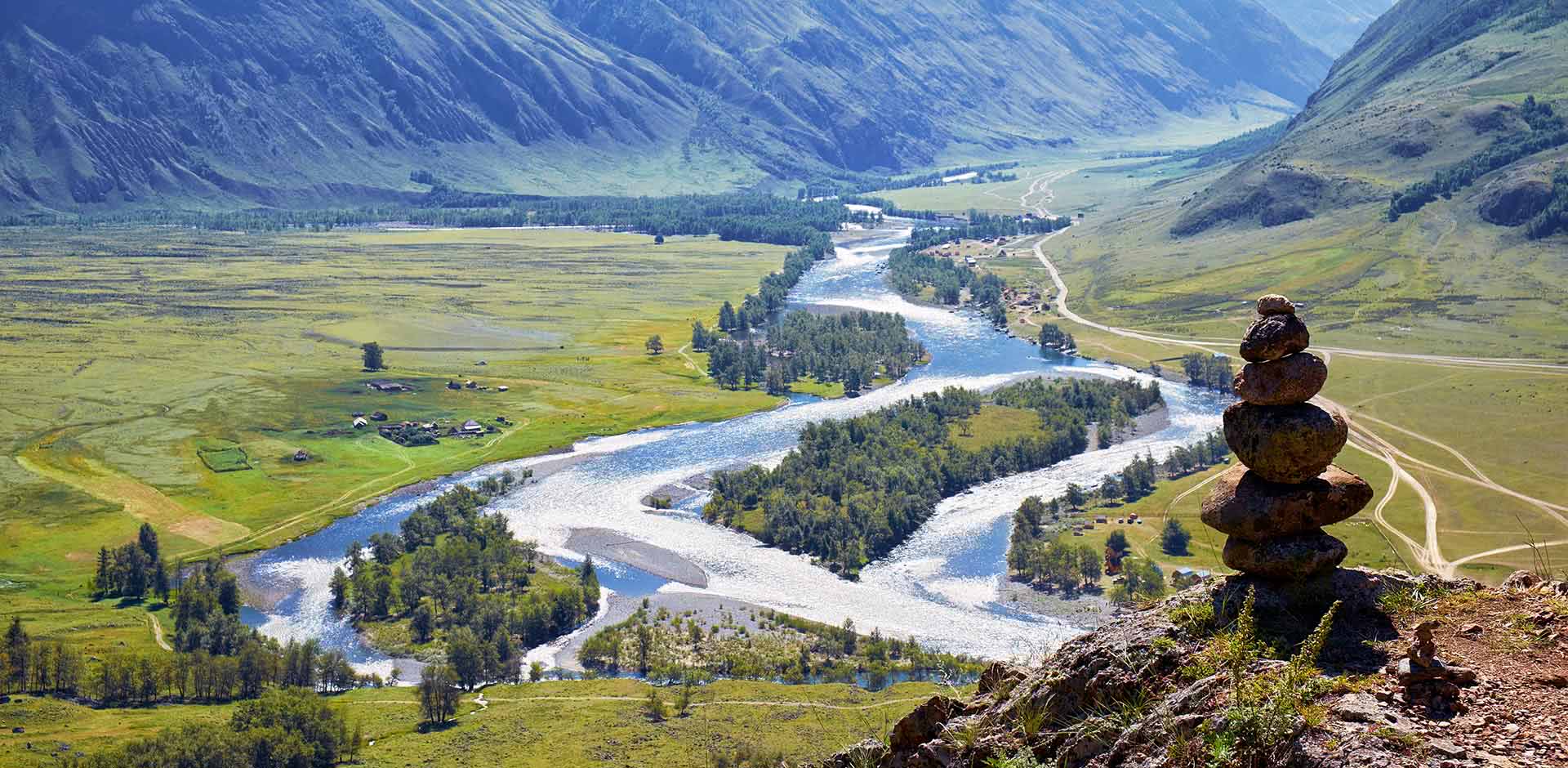 Day 5
Kosh-Agach
Today, you'll continue your road trip along the Chuysky Tract Highway, listed as one of the top 10 most beautiful roads in the world according to National Geographic. Traveling along the Chuysky Tract is like traversing across the whole Russia because of the constantly changing landscapes and climatic zones. En route, visit the multi-colored mountains of Kyzyl-Chin natural boundary (locals refer to it as the "Altaian Mars"). Then, stop by a brilliantly blue geyser lake; an unusual water reservoir secluded in a swampy forest, famous for its unique turquoise waters.
Day 6
Chemal
Head further north, crossing over scenic Chike-Taman Pass and Seminsky Pass, which both boast impressive panoramic views. On the way, you'll pop in to see some ancient cave paintings (petroglyphs), which really put into perspective the rich and varied history of human settlers in the remote Altai. Stop for lunch at a local ethnic cafe to enjoy a meal of Altaian cuisine, as well as a performance of throat singing. This style of performance is a historical hallmark of Turkic tribes.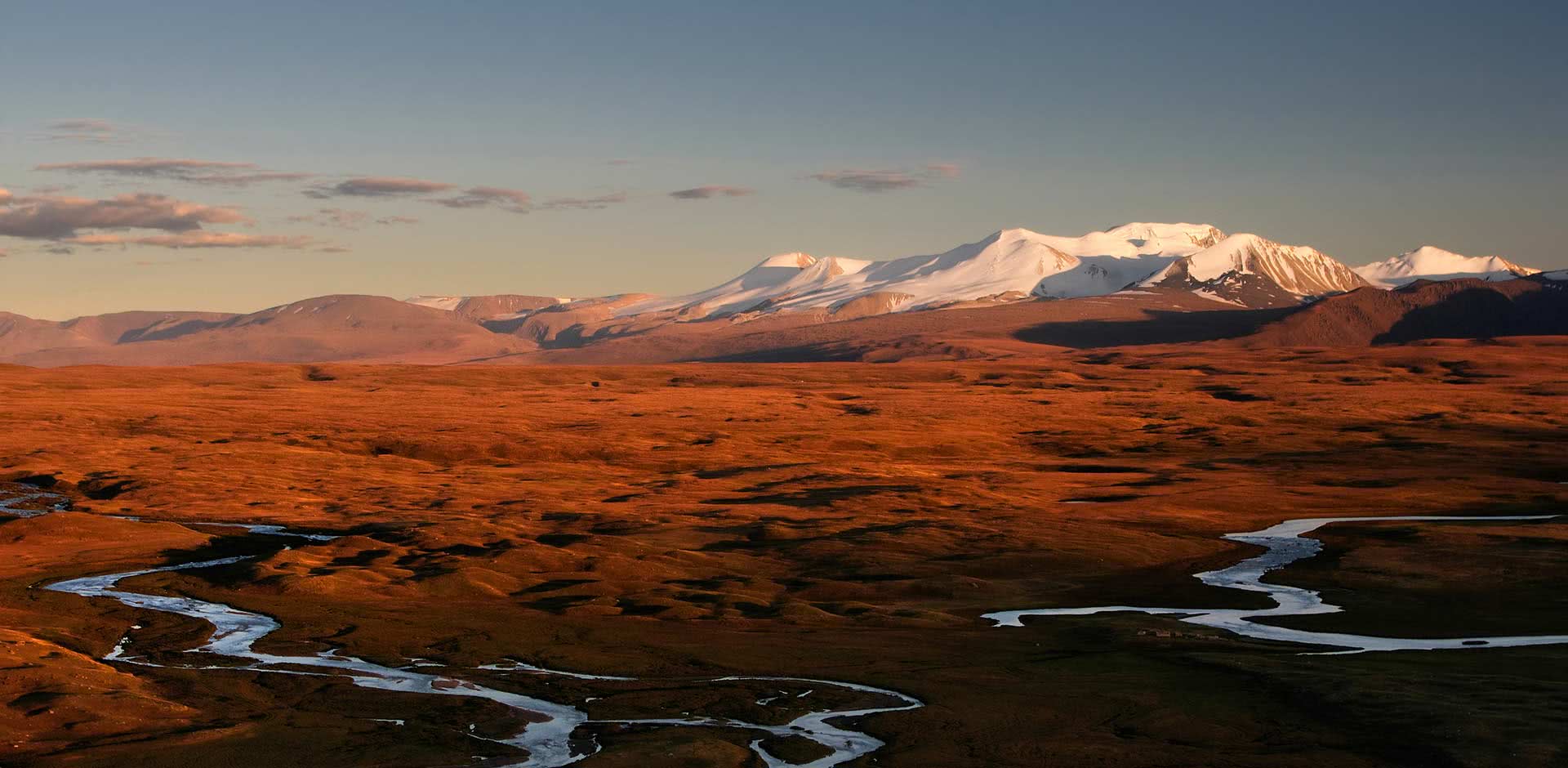 Day 7
Chemal
Today, you will ride across Chemal district to visit the village of Chemal, known for its Orthodox chapel on the island of Patmos and Chemal hydroelectric station located in a beautiful setting. You'll drop into an ail (traditional Altaian hut) and the gallery of local craftsmen at the village of Askat to learn more about arts and heritage. Your guide will also offer some other options to choose from on spot, depending on weather.
Day 8
Departure
After breakfast at your hotel, it's time to bid farewell to stunning Siberia. You'll be transferred to the airport ready for your onward flight to your next exciting destination.
TERMS AND CONDITIONS
Price is based on double or twin hotel room occupancy and includes accommodation, transfers, car/driver, English-speaking guide, activities and entrance fees, and full board as per touring. Flights and optional special activities will be quoted separately. Most personal expenses, including alcoholic beverages, spa treatments and gratuities can be paid on the spot while traveling. Prices may vary depending on season, choice of accommodation and other factors.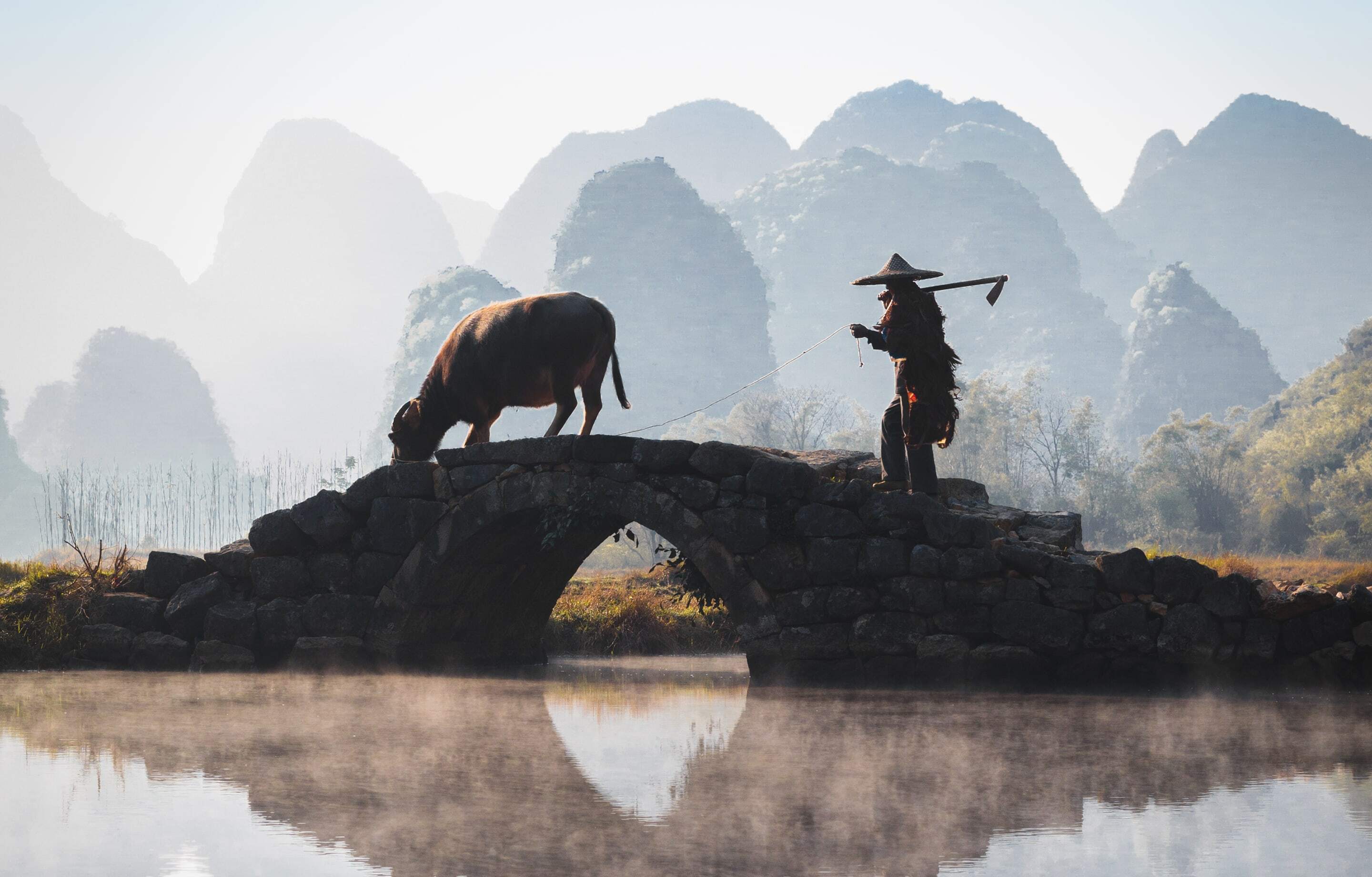 Why Remote Lands?
Exclusively Asia
With Remote Lands you'll travel with people who have made Asia the solitary focus of their own lifelong adventure. As our guest, you'll discover Asia on a journey that is completely, authentically your own, adapted from our own remarkable experiences and adventures over the years.
With Remote Lands you'll travel with people who have made Asia the solitary focus of their own lifelong adventure. As our guest, in the continent that our north American founders Catherine and Jay have adored and explored for decades, you'll discover Asia on a journey that is completely, authentically your own, adapted from our own remarkable experiences and adventures over the years.
Travelogues
An Asia-focused magazine brought to you by Remote Lands – a platform for adventure, luxury, and authenticity from experts and explorers around the continent.
What Others Say
Here is a small selection of the kind words our guests have said about us, as well as features by journalists and travel writers.
From the moment I happened upon the REMOTE LANDS website over a year ago, browsed the options, I knew that this would be well worth it. The entire staff is nothing less than professional with service that made us feel like royals.
This was truly the trip of a lifetime. Magical destinations, the most luxurious hotels in the world, and the most wonderful travel companions we could've wished for. We were treated like family everywhere we went and we have 14 new best friends.
We have used some of the top rated travel specialists all over the world and, without question, Catherine Heald and Remote Lands are at the very top of the list!
Stay Informed:
Newsletter