Travelers go to Palawan for the beaches and resorts, but they miss the giant sea cows. They go to Bohol for the chocolate drop mountains and don't see one of the cutest animals on the planet. Holidaymakers go all the way to Cebu and fail to cash in on the singularly magical experience of swimming with the biggest fish on Earth. The Philippines has no end of exciting experiences, but those who want to get up close with some of the most adorable animals in Asia should take some time from their beach day to get a look at all this wild cuteness.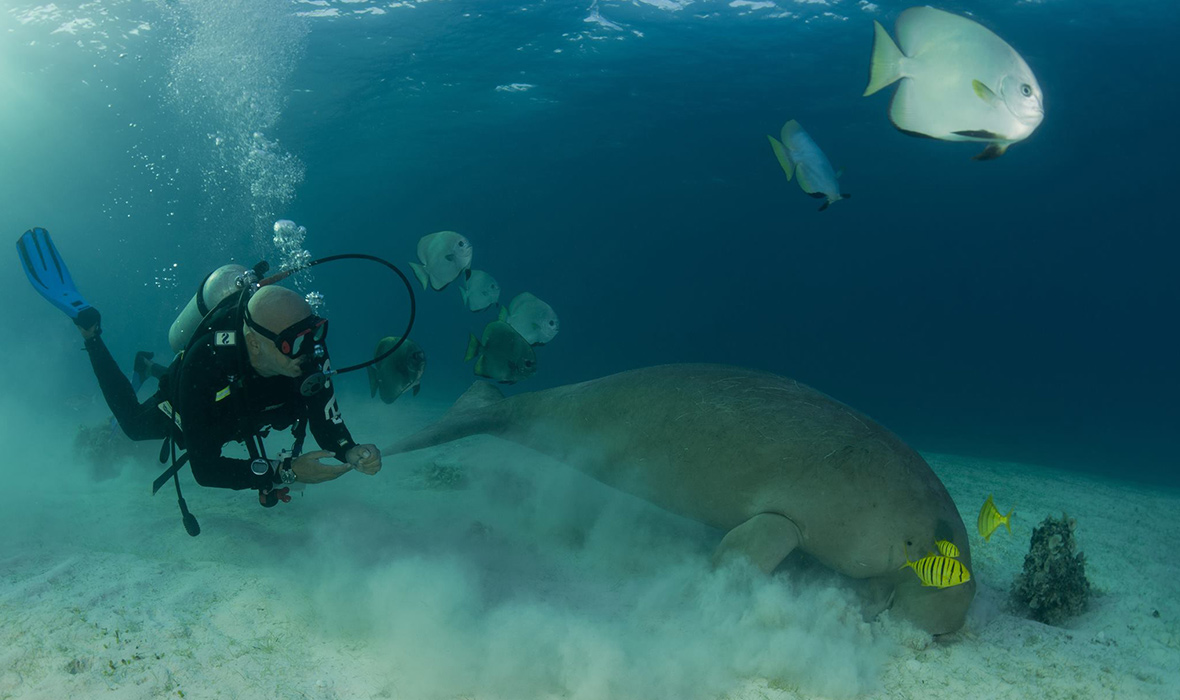 Topping the charts of can't-miss wild animals are the engaging and endangered dugongs. Few sea mammals come off as cuddly, but dugongs are a special case. Their large bubble-shaped heads, downward jaw and tiny thoughtful eyes make them one of the most loveable marine mammals in the ocean.
The most important group caring for and watching out for these cuddly beasts are found at the Dugong Dive Center in North Busuanga, Palawan. Their trip takes divers on a full-day excursion to several feeding grounds along the Busuanga coast line. Dive centers specializing in dugong sightings won't guarantee spotting one, but the journey is well worth it as it takes divers along beaches and diving grounds for turtles and other marine animals for which Palawan is so famous.
Their color is soft and bluish cream-colored, reflecting on the sea, and their manner is friendly, but slightly cautious. Living primarily on sea grasses, the dugong is quite endangered off the coasts of the Philippines, so every care should be taken in preserving it.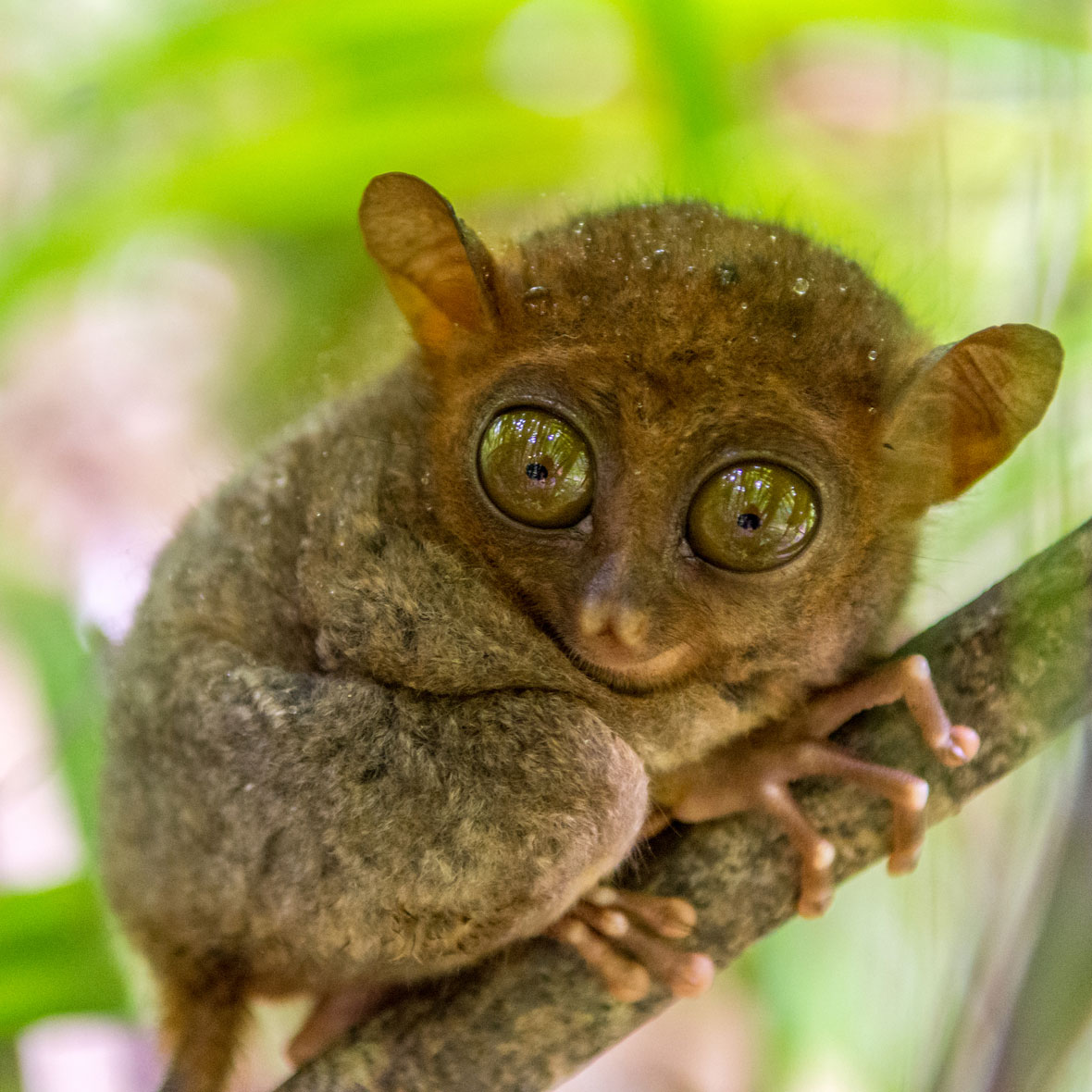 These little critters are less than seven inches tall and have long digits, hence the name which refers to their tarsal bones. Native to the Philippines, they are mostly found in Bohol, but can be seen in Mindanao, Leyte, Samar, and some outlying areas. They have very unusual fixed socket eyes – making them about as cute as the fictional mogwai, before it got all gremlin-y.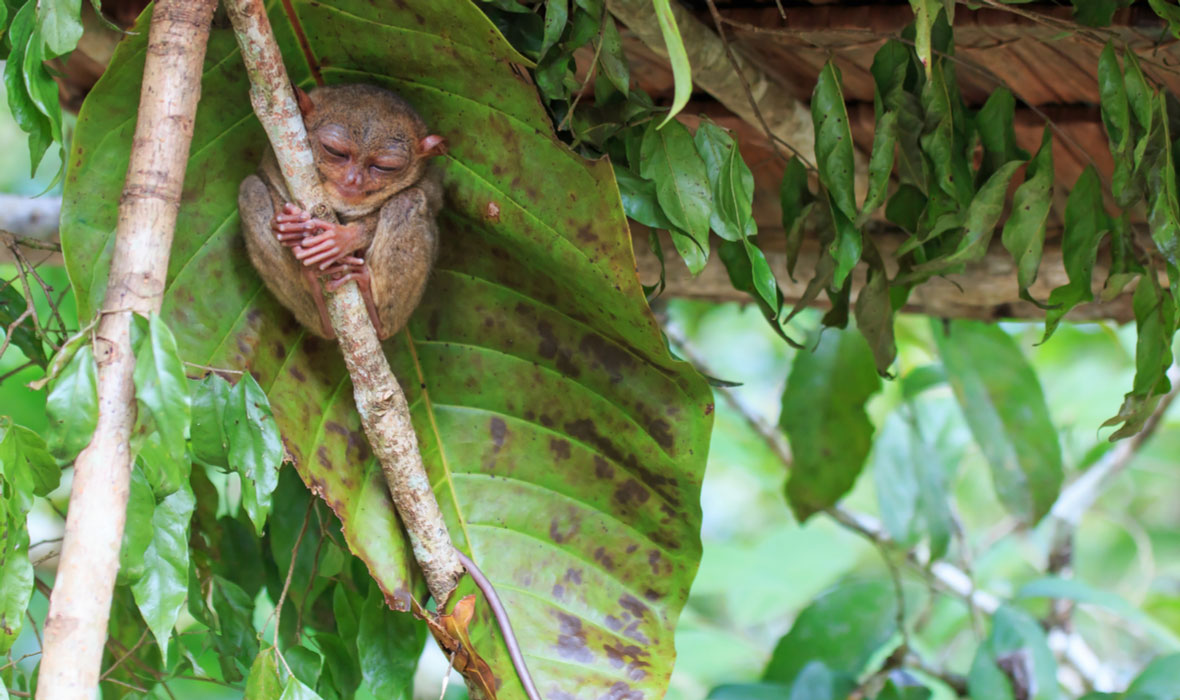 Very shy and nocturnal, they are difficult to spot, but the Philippines Tarsier Sanctuary is a sure bet. Their padded "fingers"' allow them to easily cling to the trees looking for insects, their primary diet of choice, and at the sanctuary travelers can get an unusually close look.
The Philippines tarsier is a threatened animal, preyed upon by large birds and feral cats, and the rapid destruction of their varied habitats is a serious factor in their survival. A recommended lodging nearby Bohol is the Eskaya Beach Resort & Spa on Panglao Island.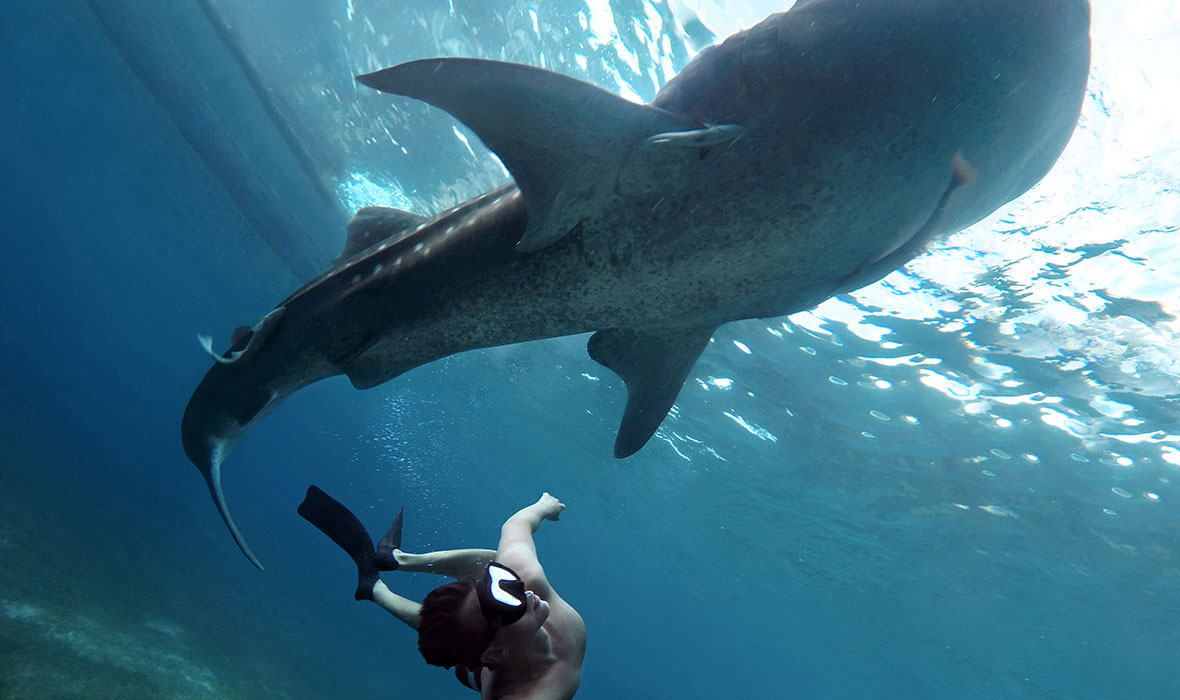 These massive creatures are highly popular with visitors to the north area of the country and are best seen between the months of March to September. They are passive mammals with wide, gaping mouths and spotted hides that lure avid underwater photographers and people who cherish those once-in-a-lifetime experiences.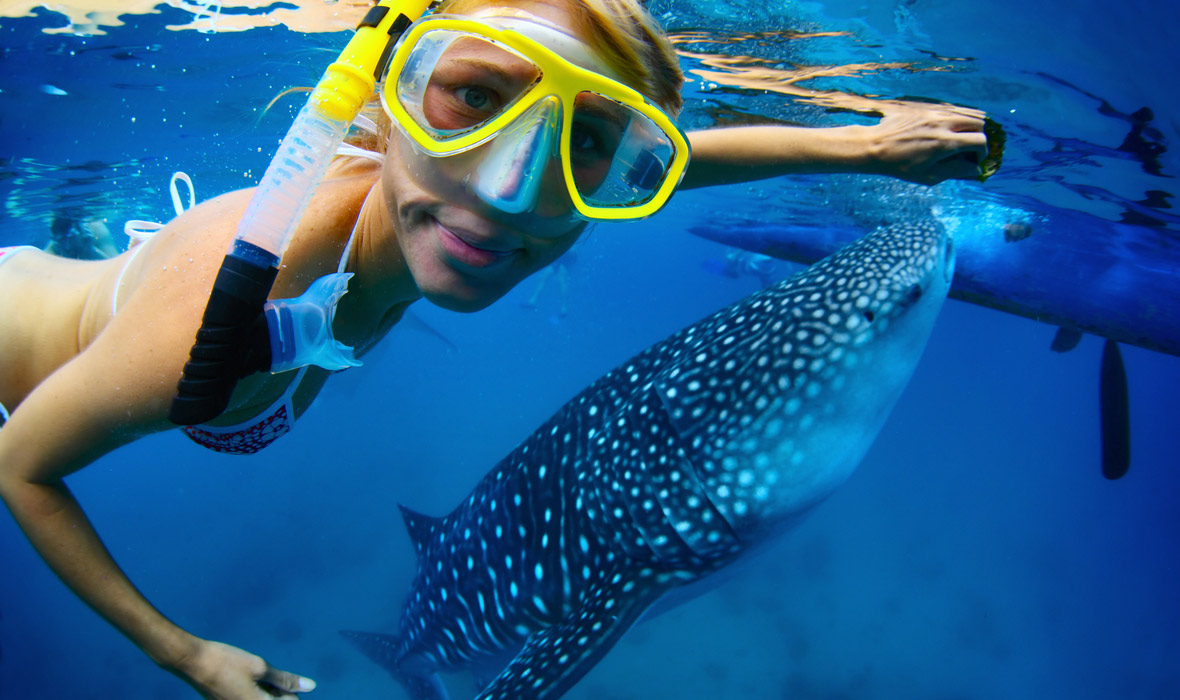 Obviously, Oslob is the most reliable whale shark spotting area, albeit quite crowded. Fishermen have feeding sessions in the morning that bring out the whale sharks, and boats are plentiful to either observe or get up-close and personal right beside them and swim. In Cebu, the hub for whale shark sightings and swimming and nearby to the spectacular Tumalog Falls, there are many places to stay, one of which is the five-star Shangri-La's Mactan Resort and Spa in Lapu Lapu.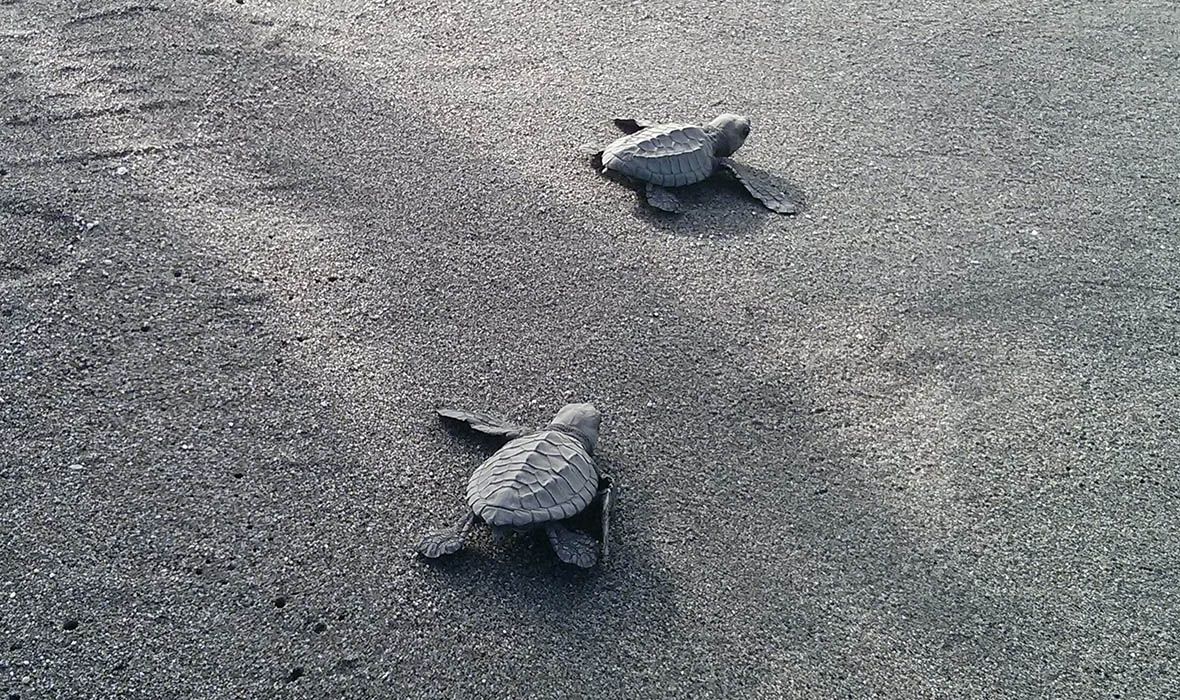 On Pamalican Island, the Amanpulo is a beautiful place for turtle spotting and is known as one of the top luxury resorts in the Philippines. In truth, different types of turtles can be found from El Nido to Bohol, so travelers only need check their calendars for the right seasons. On Turtle Bay, it's possible to see hatchlings on a recurring basis as they mature every seven to eight weeks. From December to May, travelers have a chance to spot turtles at the isolated and underrated Port Barton on Palawan.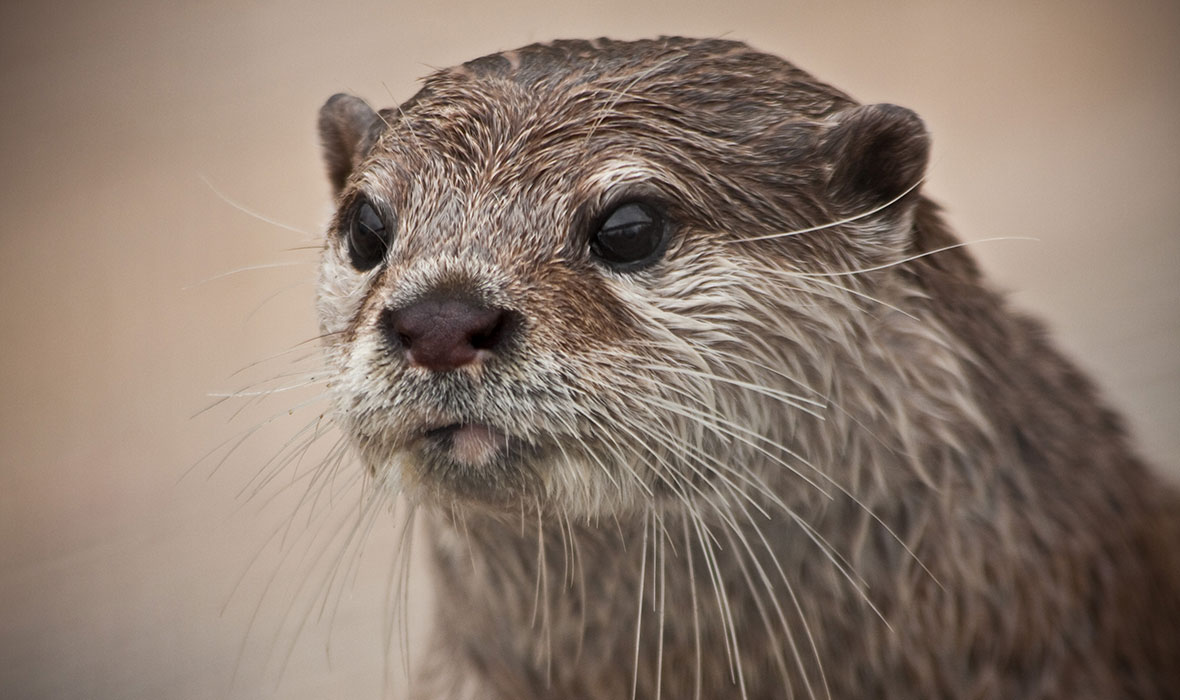 Yes, there are otters on Palawan. Of all the otters in the world, this Asian species of otter found in Palawan is the smallest. Known locally as the 'fisher dog,' they are playfully active creatures, nocturnal, and subsist mainly on crustaceans and shellfish.
Unfortunately, popular to capture as pets even though their care is costly and difficult, and prone to predation by other animals and humans who prize their skin and fur, these animals have experienced a dwindling population. Visitors can contribute to their health and safety by donating to local organizations which support their preservation. The all-inclusive El Nido Resort brand on Palawan Island offer luxury lodgings for those looking for the elusive small-clawed otter.