Example Itinerary
Pristine Palawan
The Philippines is home to some of the world's best snorkeling and diving, and this luxurious 12-day itinerary tours the best shallow coral reefs in Palawan. After seeing the sights in Manila, travelers head to Puerto Princesa, the site of breathtaking limestone caves and cliffs. In the protected waters of the El Nido area, you'll see countless species of tropical fish and corals and enjoy calm, clear waters by boat and kayak. At the end of each day, fall asleep in the luxurious surrounds of your five-star resort.
This itinerary is an example. It's designed to inspire you and provide you with thoughtfully curated ideas. You can choose to do this exact itinerary or completely personalize it. All trips are 100% bespoke.
Highlights
• Subterranean River: The Puerto Princesa Subterranean River is a UNESCO World Heritage Site, and its five-mile-long stretch is the longest navigable cave-river in the world.
• Diving: Home to more than 20 different dive sites teeming with marine life, travelers can learn about the underwater world of Palawan with seasoned dive experts on Pangulasian, then visit Pinisil Island to explore the shallow reefs.
• Luxury Beach Resort: Palawan has become one of the most impressive beach destinations in Southeast Asia, and travelers can explore the best island wonders in the Philippines from the plush surrounds of a luxury resort perched on a white sand beach.
Day-by-Day
Day 1
Manila
Travelers begin this luxurious trip in the Philippines capital, with a tour of historic Intramuros, Fort Santiago, Rizal Park and Makati City. From 16th-century architectural relics to the modern business hub of Makati, Manila is a city with myriad faces and we have the entire day to explore a few of them. As part of the day's activities, we enjoy an authentic Filipino meal in a local restaurant before retreating for the night to a five-star hotel. We recommend the Shangri-La Makati in the financial district, within walking distance of parks and shops.
Day 2
Puerto Princesa
As soon as we touch down in Palawan, we enjoy a lunch with local flavor at Badjao restaurant in the capital, Puerto Princesa. After that, take a bicycle tour of the city and take in the Plaza Cuartel and Mendoza Park and Museum. Browse the local markets, then it's time for dinner meal at Ka Lui's, the most famous restaurant in the city. Take a cruise on the Iwahig River to see fireflies and bioluminescent plankton, and gaze at the stars before checking into your luxurious hotel for the night. We suggest the modern Hotel Centro, located in the middle of the city.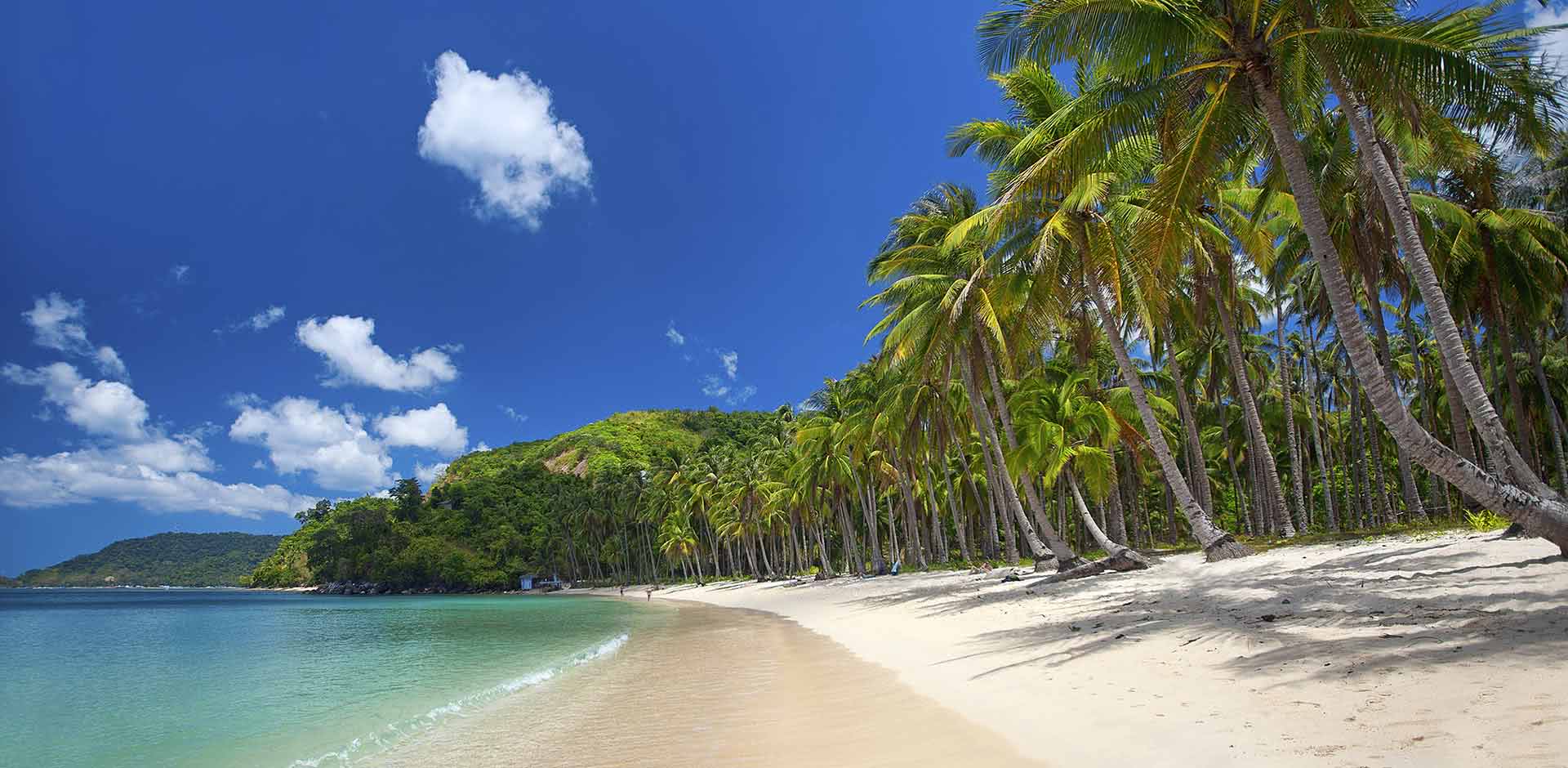 Day 3
Puerto Princesa
Today is all about adventure. You'll start by embarking on a river cruise through Palawan's famous subterranean caves. This unforgettable tour showcases one of the Philippines' most amazing national treasures. After that, it's a hike up 150-meter high Ugong Rock with knowledgeable guides. This 23-million-year-old limestone karst formation is riddled with natural caves, and once you reach the summit, you can zipline down to your starting point. At night, recuperate at Daluyon Beach and Mountain Resort.
Day 4
El Nido
Today it's off to the tropical paradise of El Nido. This small, protected coastal municipality boasts teeming corals and crystal clear waters. The town proper features a long crescent beach with tall karst formations and a small village center. Offshore, a protected marine zone harbors a vast array of tropical fish species and corals, with diving a main attraction of the area. Check into your overwater bungalow at the luxurious Apulit Island Resort.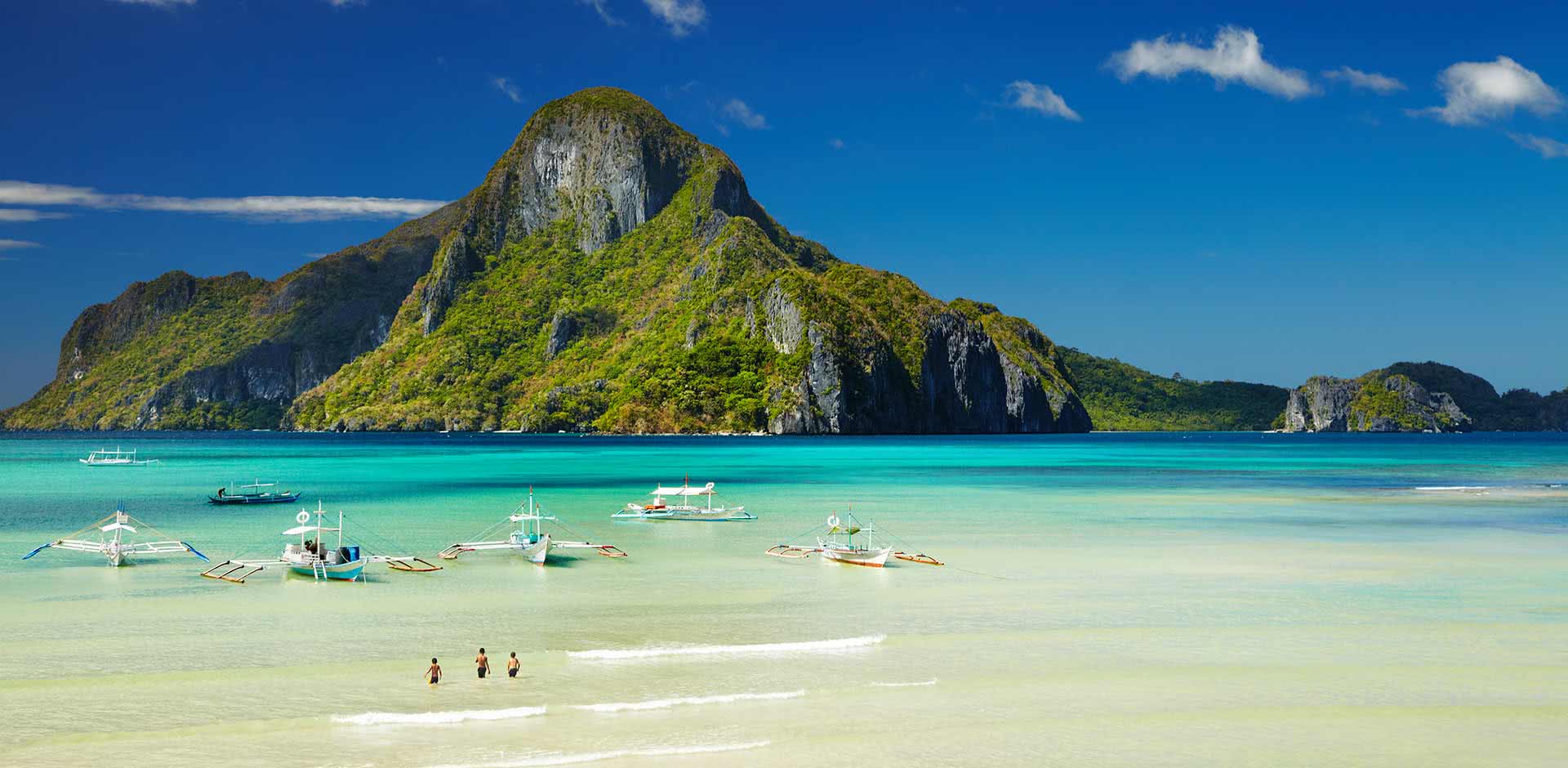 Day 5
El Nido
To experience some of the world's best snorkeling, we head out to Imorigue Island in Shark Fin Bay. Snorkel amongst the coral reefs there and watch hundreds of different fish species in their natural habitat. After that, paddle through some of Palawan's largest mangrove network on kayak and see snakes, birdlife and monkeys. Enjoy a five-star meal at Apulit Island Resort before turning in for the night.
Day 6
El Nido
There's more to explore in the waters around Taytay, so today you'll be brought to nearby reefs. Start the day with a hearty gourmet breakfast in the resort gardens, then snorkel around the clear waters of Nabat Island, then Lopez Reef where you might spot whales and seals. After a full day on snorkeling, enjoy your final night at Apulit Island Resort.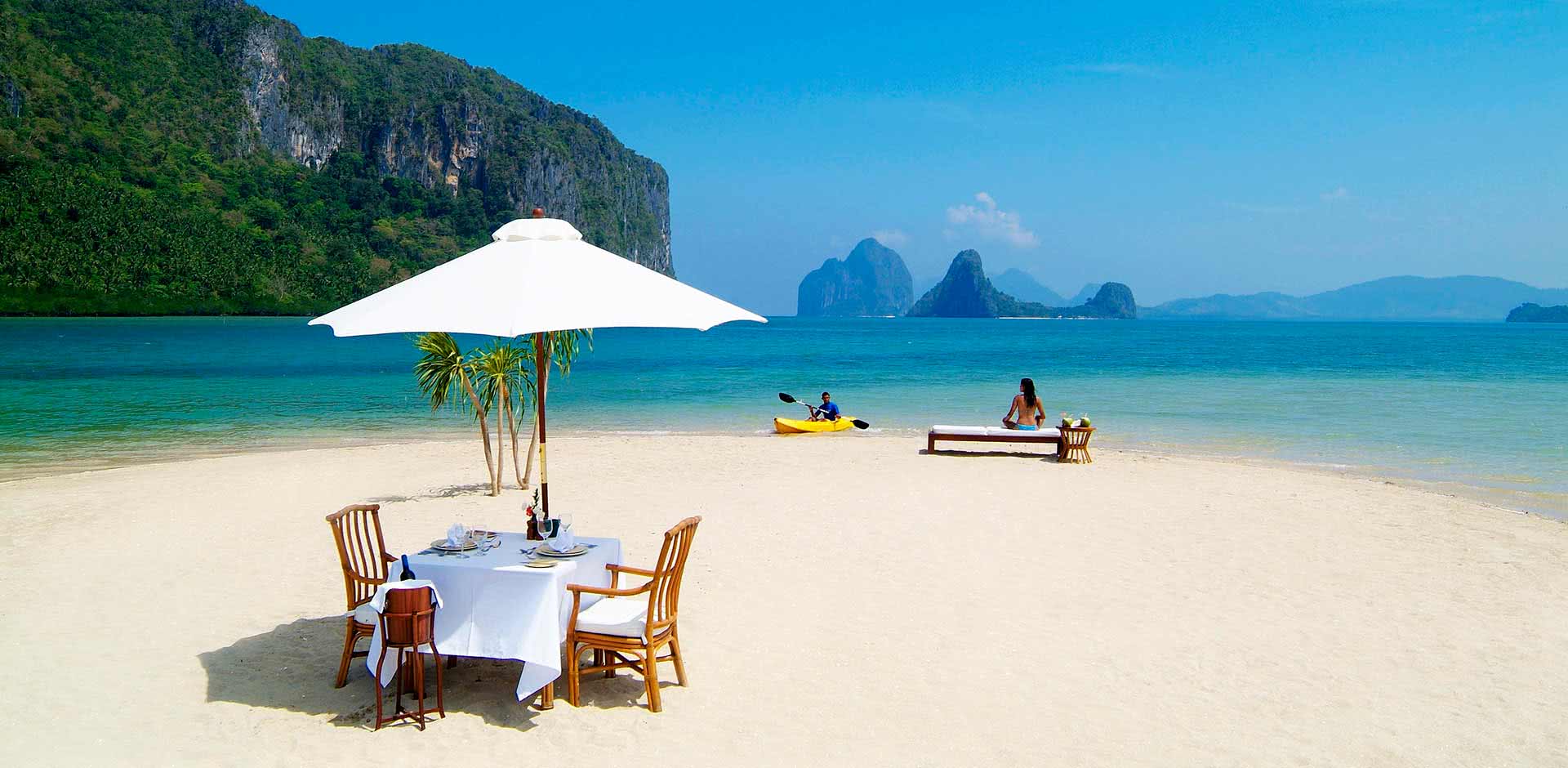 Day 7
El Nido
Pack your bags for Bacuit Bay, where the house reef sets the scene for the day's snorkeling adventures. The luxurious El Nido resort hideaway is your home for two nights. Located on Pangulasian Island - the "Island of the Sun" - its spacious villas offer breathtaking forest and beach views. Pangulasian Island Resort offers various romantic settings for dinner, plus a wide range of imported wines.
Day 8
El Nido
Today, explore nearby Big Lagoon, paddle around shallow reefs flats and snorkel through coral gardens. Later on, swim in Small Lagoon, a picturesque snorkeling spot of turquoise-colored waters surrounded by immense limestone walls. For lunch, enjoy a gourmet picnic lunch on a small island then in the evening, return to Pangulasian Island Resort for an intimate dinner on the beach, or near the lagoons.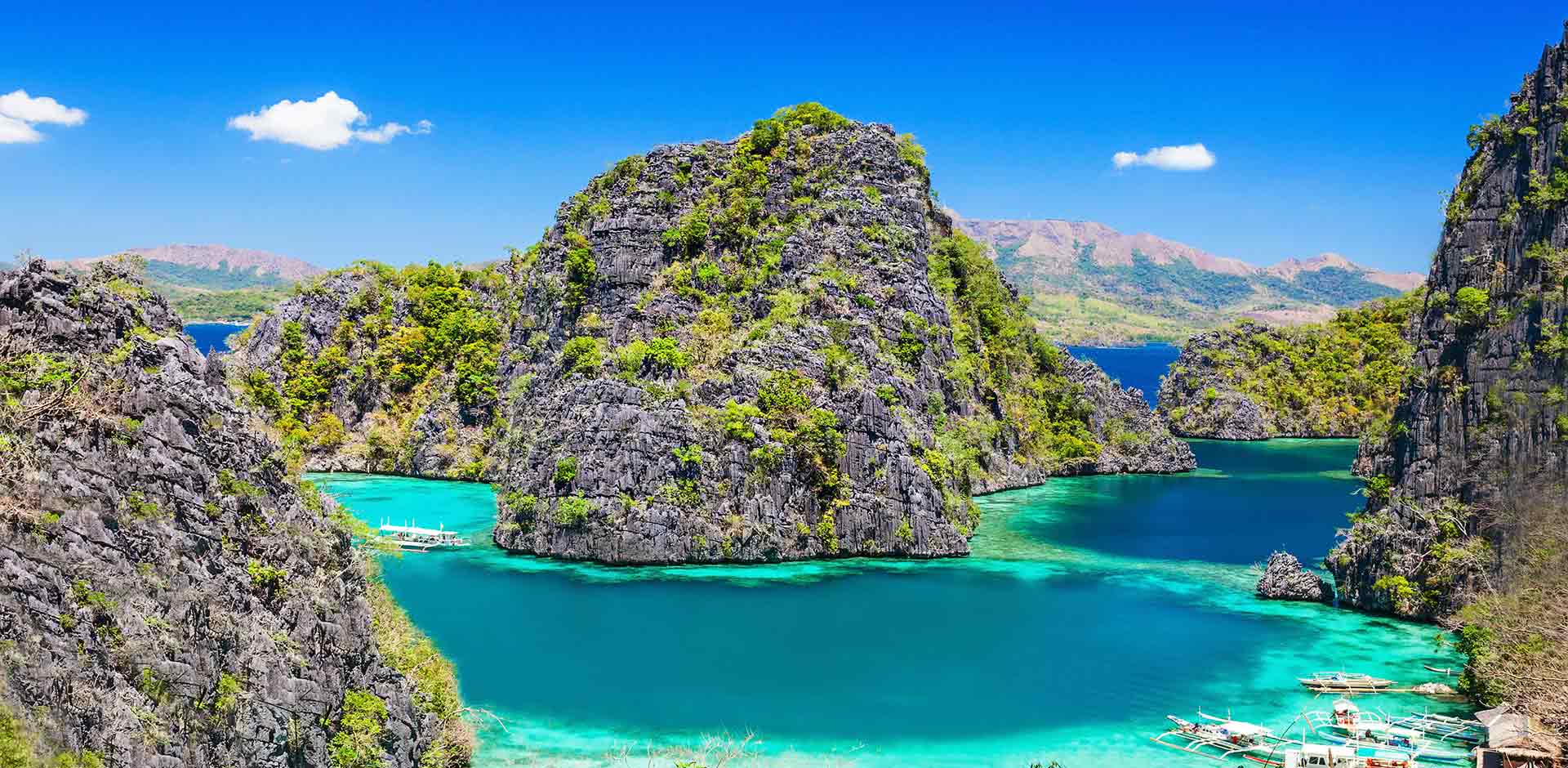 Day 9
El Nido
The itinerary today involves more island-hopping around the still, clear waters of El Nido. Visit Pinisil Island and explore the shallow reefs, full of a diverse array of fish and corals. After that, you'll be transported to the other end of the island to a semi-collapsed cave you can enter by kayak. On nearby Lagen Island you can take a hike through forested limestone mountains before breaking for lunch. After lunch, snorkel around Lagen Island's corals and caves, alongside soaring limestone cliffs before returning to Pangulasian Island Resort for the final nights of your Palawan adventure.
Day 10
El Nido
The waters surrounding Pangulasian Island are home to more than 20 different dive sites teeming with marine life, and you can spend the final few days of your stay here joining dive expeditions from the five-star PADI diving center at the resort.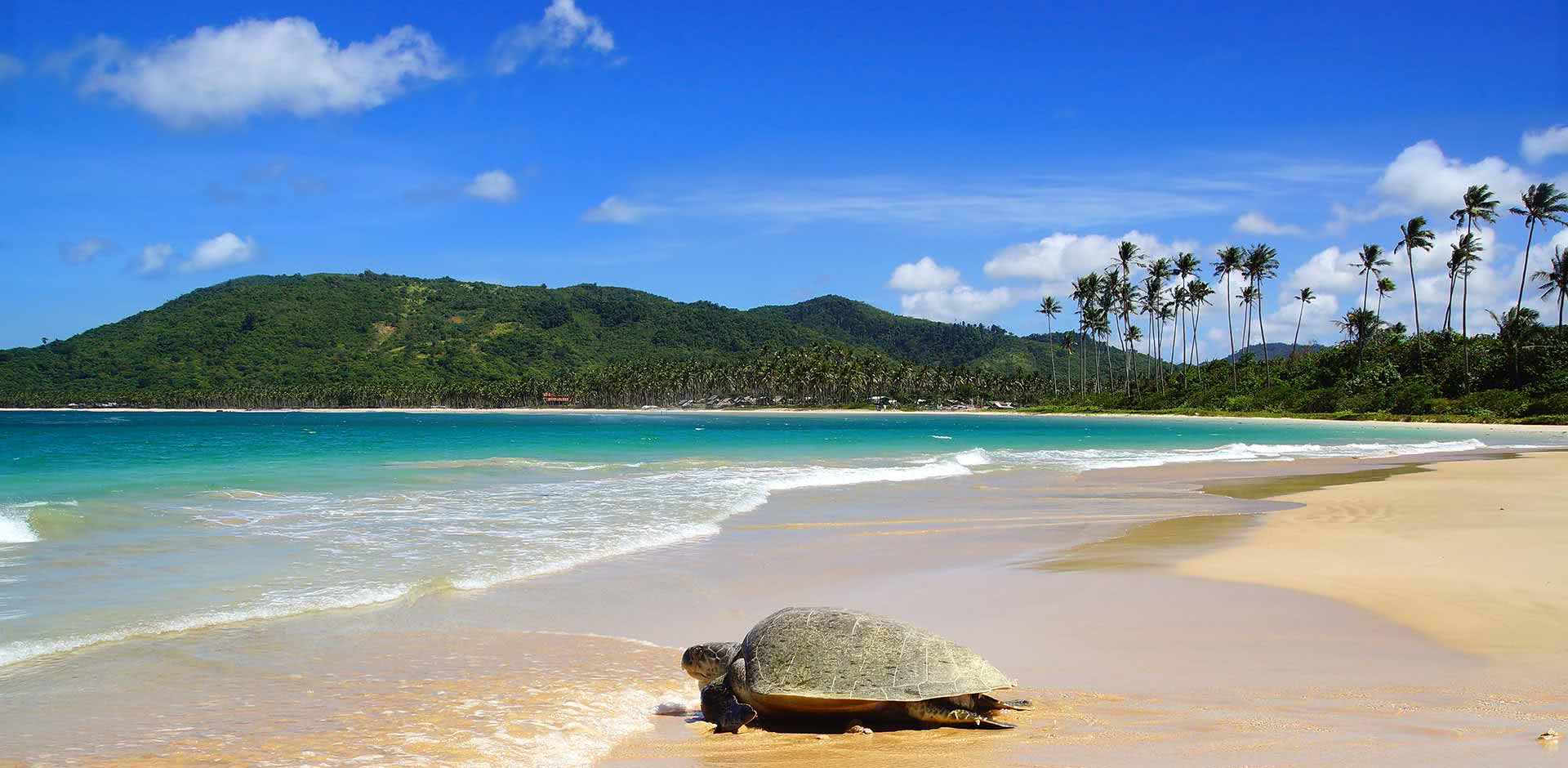 Day 11
El Nido
Onshore, there are eco-treks through the caves and forests of the island, and to really unwind before heading back to Manila, there's a spa onsite where you can try out traditional Filipino hilot massage.
Day 12
Departure
Take a final dip before your speedboat and plane ride back to Manila.
TERMS AND CONDITIONS
Price is based on double or twin hotel room occupancy and includes accommodation, transfers, car/driver, English-speaking guide, activities and entrance fees, breakfasts and some casual lunches while touring. Flights and optional special activities will be quoted separately. Most personal expenses, including dinners, alcoholic beverages, spa treatments and gratuities can be paid on the spot while traveling. Prices may vary depending on season, choice of accommodation and other factors.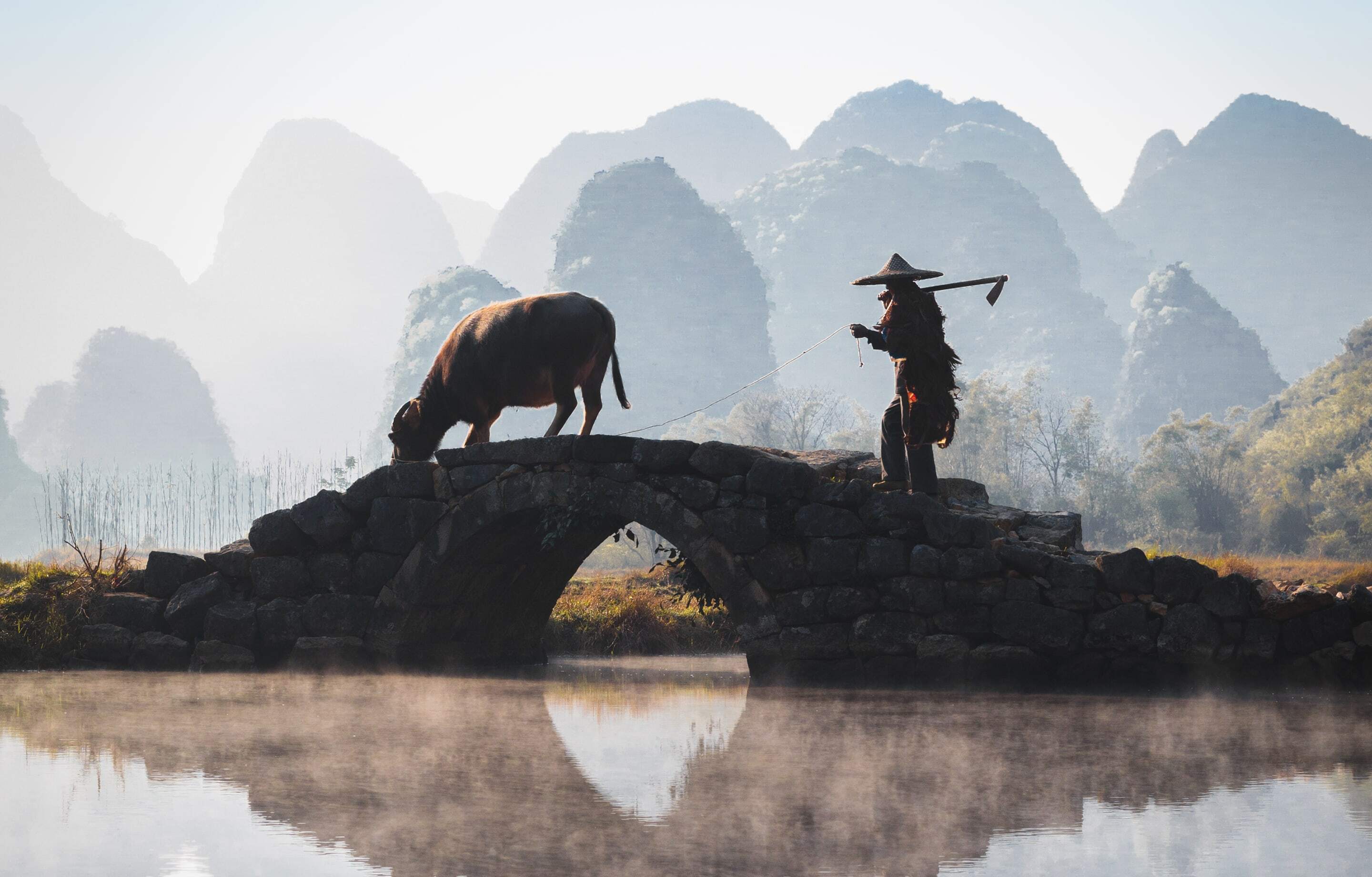 Why Remote Lands?
Exclusively Asia
With Remote Lands you'll travel with people who have made Asia the solitary focus of their own lifelong adventure. As our guest, you'll discover Asia on a journey that is completely, authentically your own, adapted from our own remarkable experiences and adventures over the years.
With Remote Lands you'll travel with people who have made Asia the solitary focus of their own lifelong adventure. As our guest, in the continent that our north American founders Catherine and Jay have adored and explored for decades, you'll discover Asia on a journey that is completely, authentically your own, adapted from our own remarkable experiences and adventures over the years.
Travelogues
An Asia-focused magazine brought to you by Remote Lands – a platform for adventure, luxury, and authenticity from experts and explorers around the continent.
What Others Say
Here is a small selection of the kind words our guests have said about us, as well as features by journalists and travel writers.
From the moment I happened upon the REMOTE LANDS website over a year ago, browsed the options, I knew that this would be well worth it. The entire staff is nothing less than professional with service that made us feel like royals.
This was truly the trip of a lifetime. Magical destinations, the most luxurious hotels in the world, and the most wonderful travel companions we could've wished for. We were treated like family everywhere we went and we have 14 new best friends.
We have used some of the top rated travel specialists all over the world and, without question, Catherine Heald and Remote Lands are at the very top of the list!