Example Itinerary
Charming Taiwan: Taipei, Jiufen, Hualien, and more
Discover just how charming Taiwan can be on this 11-day journey through its most pleasant areas, old and new. Starting in the capital of Taipei, you'll traverse Jiufen, Hualien, Taitung, and Tainan, taking in the natural beauty and historic charms that permeate these cities and towns. See ancient temples, shrines, markets, museums, and forts, while taking in mountains, parks, rainforests and even a Gorge. You're sure to fall in love with Taiwan after experiencing this delightful expedition.
This itinerary is an example. It's designed to inspire you and provide you with thoughtfully curated ideas. You can choose to do this exact itinerary or completely personalize it. All trips are 100% bespoke.
Highlights
• Hot Springs: A day trip from Taipei brings travelers to Wulai and its natural hot springs, which have been used by the indigenous Atayal people since they first inhabited the region.
• Taroko Gorge: This impressive landmark is a deep gorge carved by the Liwu River and an excursion around Taroko National Park shows off Taiwan's oft-overlooked natural beauty.
• Confucian Heritage: The Taiwan Confucian Temple in Tainan dates back to 1665 and was the first of its kind to be built in Taiwan. The temple is still used for Confucian ceremonies today.
Day-by-Day
Day 1
Taipei
Fly into Taiwan Taoyuen International Airport, and head to Taiwan's capital and largest city, Taipei. Here, check in to either the luxurious Villa 32 or W Hotel. Once settled in, spend some time shopping in Ximending, a retail district buzzing with activity. Continue your shopping excursion into the evening, moving on to Shilin Night Market. Grab some tasty bites for dinner while you're there, and head back to your hotel to drop your bags and collapse, relaxing in your comfortable hotel room.
Day 2
Taipei
Wake up and enjoy a gourmet breakfast, before stepping back into Taipei's bustling streets. Your first stop today will be the National Palace Museum, where you can view a vast collection of artefacts from Taiwan's past. Move on to the centuries-old Longshan Temple, followed by the Museum of Contemporary Art (MOCA) for the ultimate juxtaposition of Taiwan's past and present. Return to your hotel for the evening.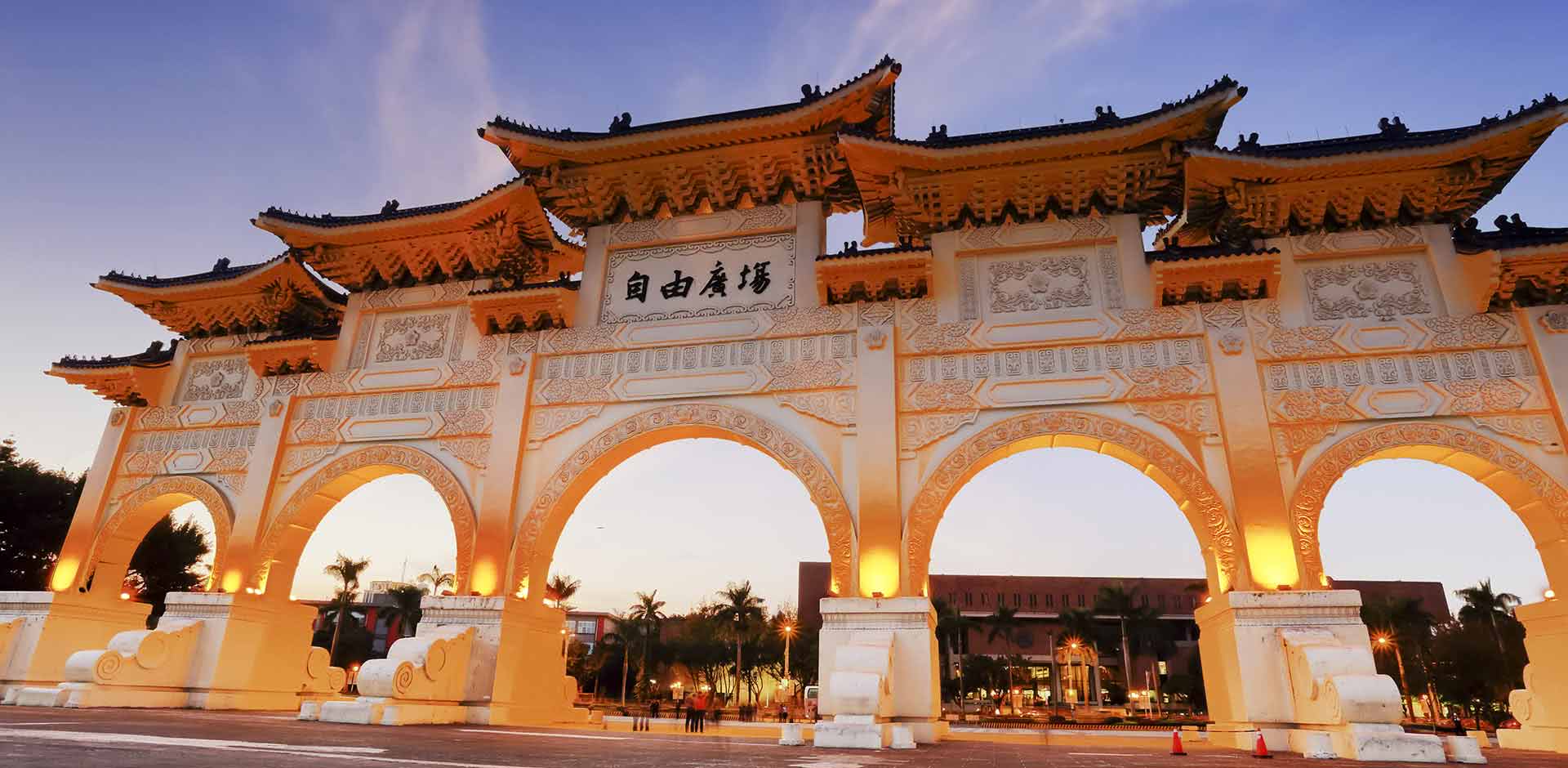 Day 3
Taipei
Take a daytrip to Jiufen today, a charming small, one-time gold-mining town with incredible views of the Pacific Ocean. Explore the city at your leisure - the Historic Commercial District, nestled into the side of the coastal hills, Songde Park, and Xiaojingua Peak atop Mt Jilong, are all must-see spots. Return this evening to your luxurious Taipei hotel.
Day 4
Taipei
Enjoy Taipei's great outdoors today. Yangmingshan National Park is your first port-of-call. Marvel at its blanket of tall silvergrass amidst the sub-tropical rainforest. Next, you'll submerge your body in Wulai's hot springs - a treat for the muscles and the mind. Feeling refreshed and rejuvenated, return to your luxury hotel for the night.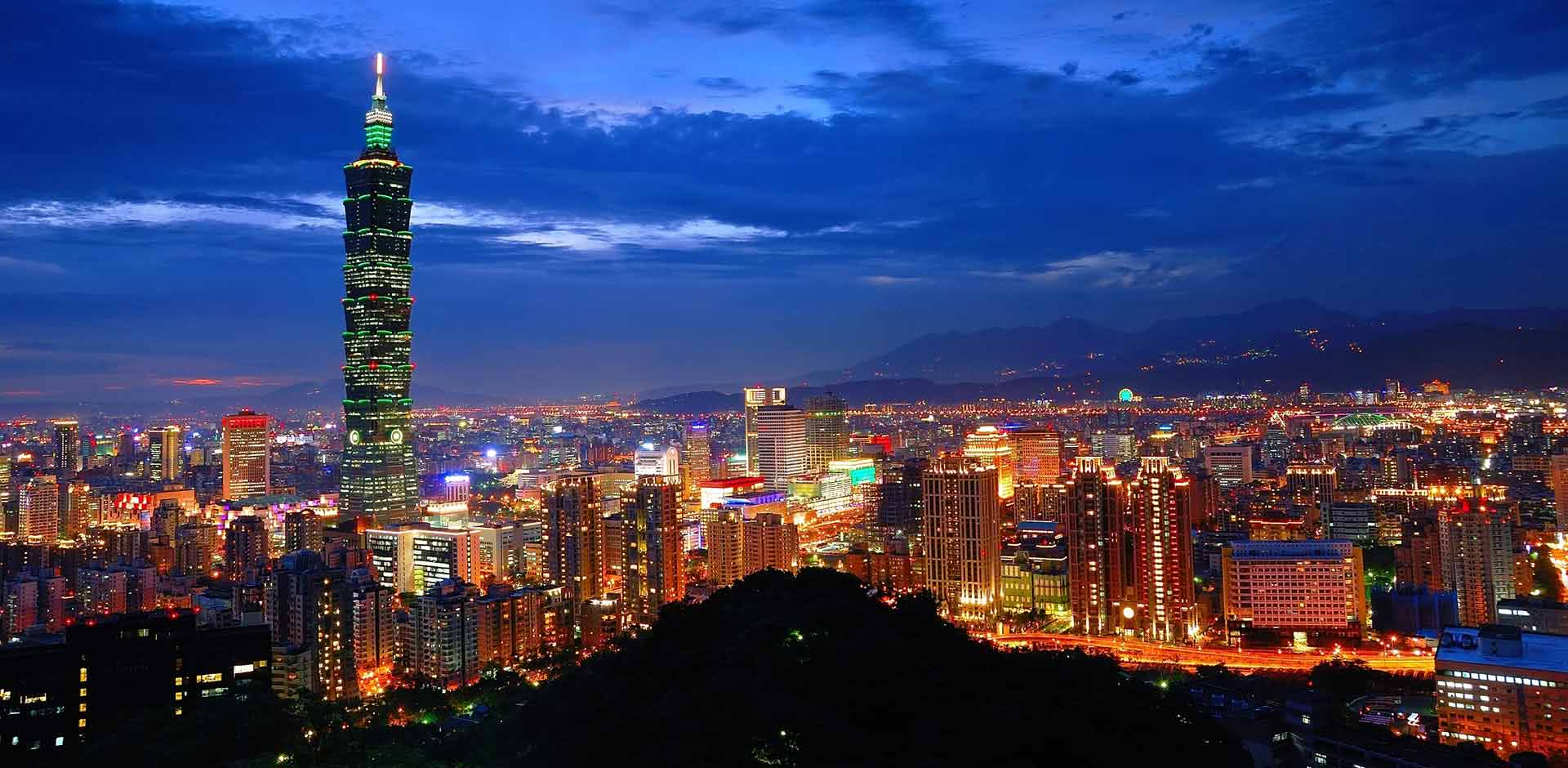 Day 5
Hualien
Leave Taipei once again, this time for Hualien. This is considered one of Taiwan's most pleasant cities. Check in to a comfortable local hotel, and spend the rest of the day getting acquainted with your new surroundings - including ancient temples, museums, and gardens.
Day 6
Hualien
Today you'll head to Hualien's main draw - Taroko Gorge. This long canyon is made up of metamorphic rocks, rugged coastal cliffs, and thick throngs of rainforest, rising from sea-level to 3,400 meters. Take deep breaths and lots of photos, this is one place of natural beauty you'll want heavily imprinted on your mind.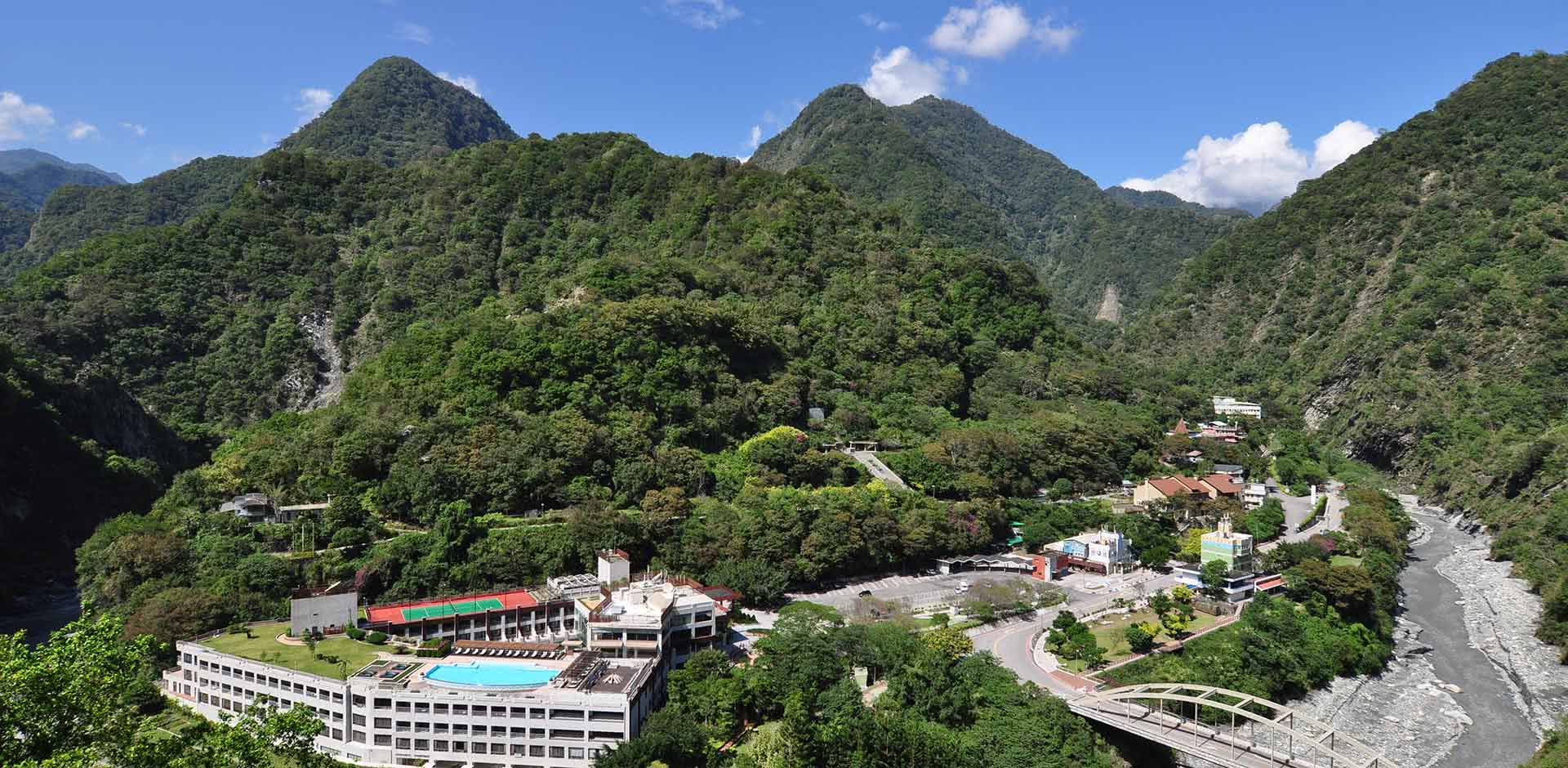 Day 7
Taitung
Continue your journey onwards to Taitung today. The city is known for its warm, tropical weather, ocean breeze, and stunning scenery. Check in to your local hotel of choice, and get settled in. Enjoy the remainder of the day at your leisure - perhaps exploring the town's sights by bicycle, or on foot. The Museum of Prehistory provides an indepth look at Taiwan's aboriginal groups, and the converted Taitung Railway Art Village is a great place to explore local artworks.
Day 8
Tainan
Today you'll arrive in Taiwan's oldest city, Tainan, once a trading base for Dutch merchants. You'll be transferred to the luxurious Shangri-La, where you can settle in and freshen up. The rest of the day is yours to enjoy as you wish.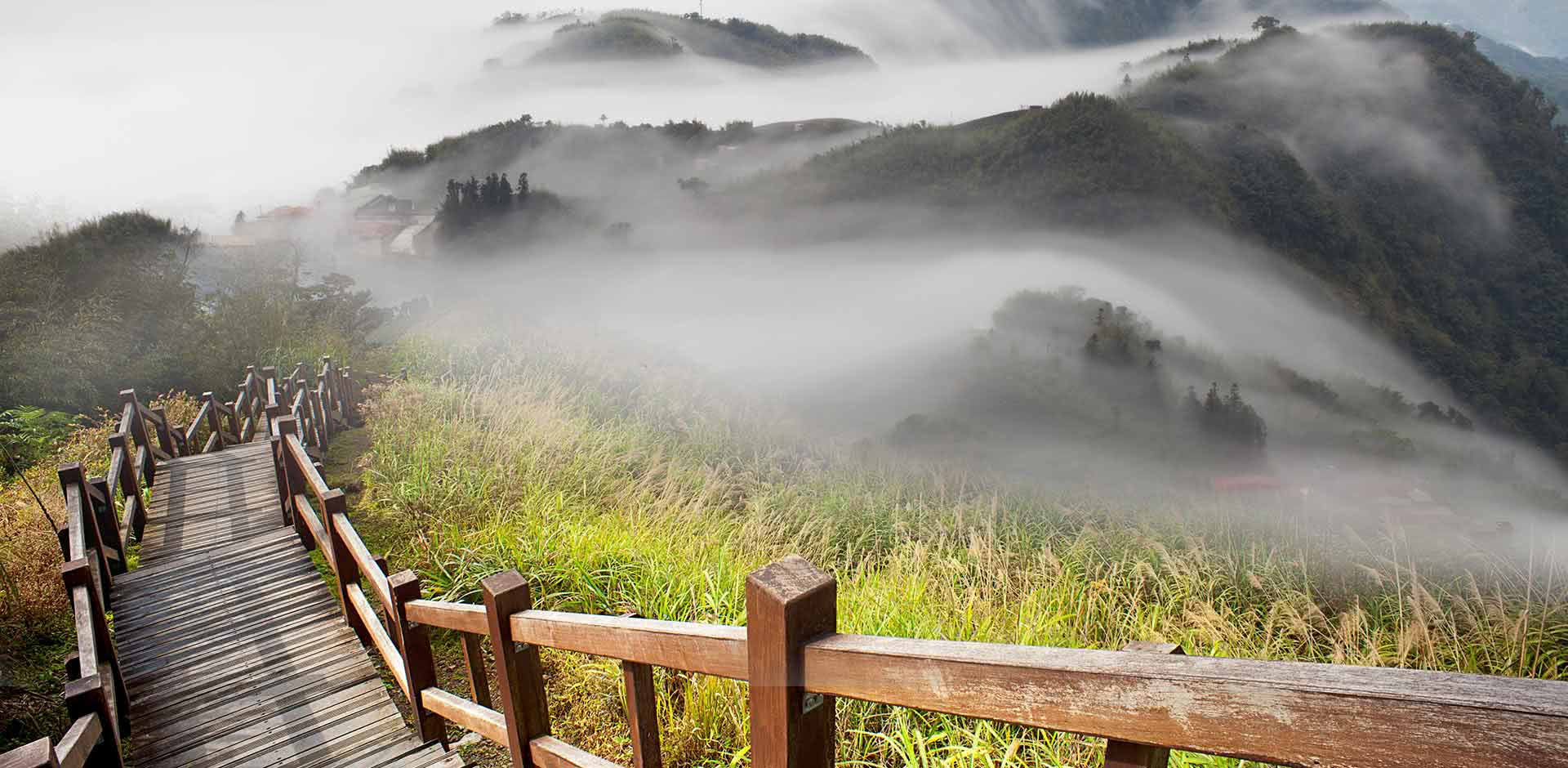 Day 9
Tainan
Spend some time exploring ancient Tainan today. The area is bursting at the seams with Buddhist, Taoist, and even Confucian sites. Learn more about Taiwan's history at the National Museum of Taiwan History, as well as the National Museum of Taiwan Literature. If you're up for it, round off the day with a visit to the reconstructed and historically-significant Fort Provintia. Return to your hotel for a five-star dinner and a comfortable sleep this evening.
Day 10
Tainan
For the final full day of your journey today, you may explore more of Tainan at your leisure. Check out any temples you missed, including Taiwan's first-ever Confucius temple, and the shrine of Koxinga, a revered pirate and later naval commander who conquered and ousted Dutch rule in the country.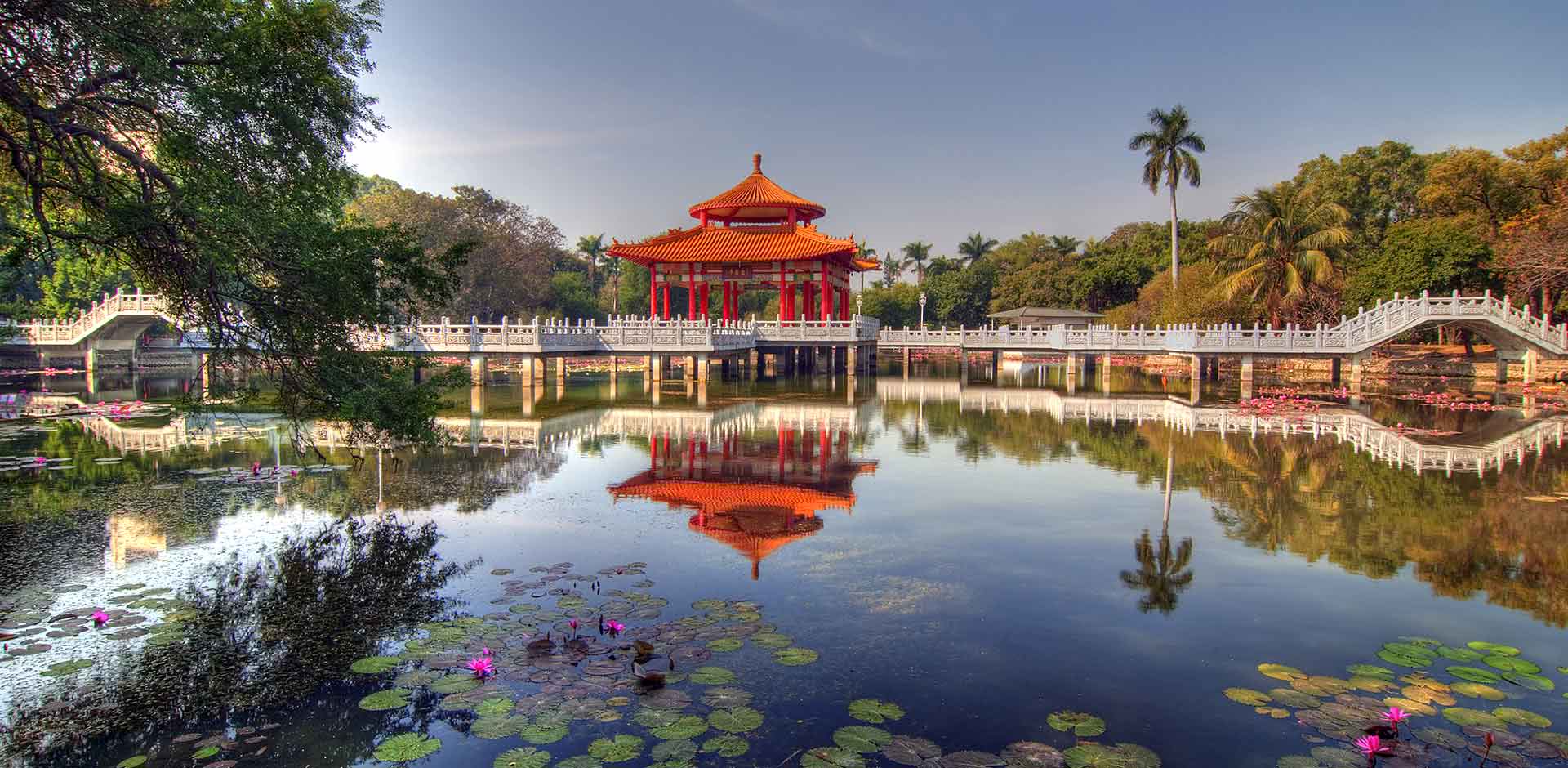 Day 11
Taoyuan - Departure
Say goodbye to Tainan and Taiwan today, as you're transferred to the airport in Taoyuan in time for your international departure flight, either home, or on to your next exciting destination.
TERMS AND CONDITIONS
Price is based on double or twin hotel room occupancy and includes accommodation, transfers, car/driver, English-speaking guide, activities and entrance fees, breakfasts and some casual lunches while touring. Flights and optional special activities will be quoted separately. Most personal expenses, including dinners, alcoholic beverages, spa treatments and gratuities can be paid on the spot while traveling. Prices may vary depending on season, choice of accommodation and other factors.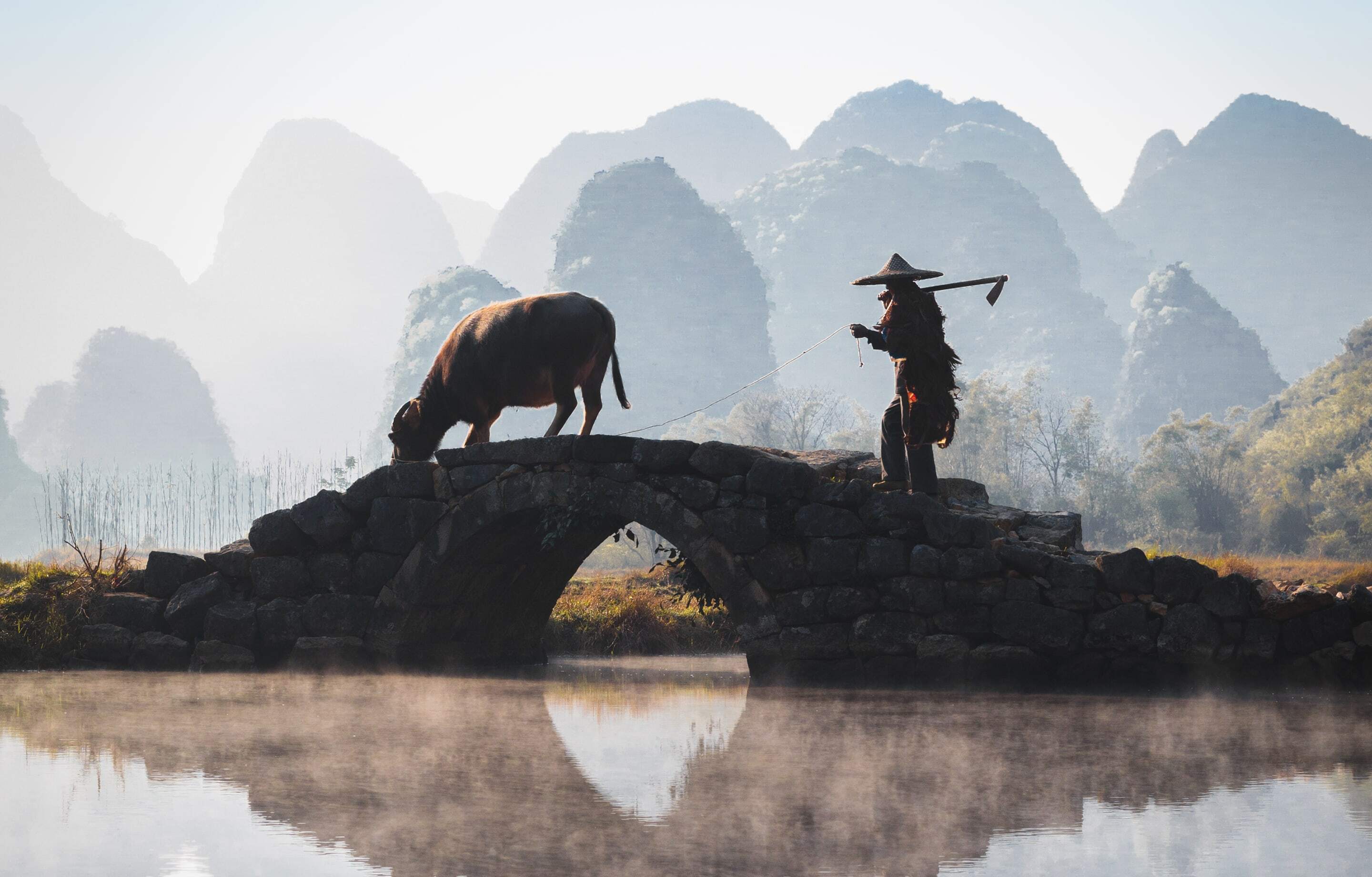 Why Remote Lands?
Exclusively Asia
With Remote Lands you'll travel with people who have made Asia the solitary focus of their own lifelong adventure. As our guest, you'll discover Asia on a journey that is completely, authentically your own, adapted from our own remarkable experiences and adventures over the years.
With Remote Lands you'll travel with people who have made Asia the solitary focus of their own lifelong adventure. As our guest, in the continent that our north American founders Catherine and Jay have adored and explored for decades, you'll discover Asia on a journey that is completely, authentically your own, adapted from our own remarkable experiences and adventures over the years.
Travelogues
An Asia-focused magazine brought to you by Remote Lands – a platform for adventure, luxury, and authenticity from experts and explorers around the continent.
What Others Say
Here is a small selection of the kind words our guests have said about us, as well as features by journalists and travel writers.
From the moment I happened upon the REMOTE LANDS website over a year ago, browsed the options, I knew that this would be well worth it. The entire staff is nothing less than professional with service that made us feel like royals.
This was truly the trip of a lifetime. Magical destinations, the most luxurious hotels in the world, and the most wonderful travel companions we could've wished for. We were treated like family everywhere we went and we have 14 new best friends.
We have used some of the top rated travel specialists all over the world and, without question, Catherine Heald and Remote Lands are at the very top of the list!