Example Itinerary
Coastal Taiwanese Road Trip: Kaohsiung to Taipei
With a gently sprawling gradient and a mild climate often compared to that of California, Taiwan is an ideal country to experience on the road. And while the nation has modernized rapidly and is heavily invested in the industries of manufacturing, electronics, and technology, numerous temples, pagodas, and other historic sites that are well-preserved examples of ancient Chinese architectural styles remain. After evenings spent resting and enjoying luxury accommodations such as the Wa Ale Resort in Kaohsiung and the Silks Palace in the Taroko Gorge, you'll spend days driving along the Pacific Ocean Road visiting impressive natural areas, parks, and monasteries – and even a local whiskey distillery for a tour and tasting session. These experiences, and many more, round out a road trip that will see travelers immersed in the unique island culture of Taiwan.
This itinerary is an example. It's designed to inspire you and provide you with thoughtfully curated ideas. You can choose to do this exact itinerary or completely personalize it. All trips are 100% bespoke.
Highlights
• Buddhist Serenity: Visit the Fo Guang Shan, which literally translates to "Buddha's Light Mountain Monastery," on the bank of the Gaoping River.
• Natural Beauty: Spend a full day touring Taroko Gorge, considered by many to be the "Grand Canyon of Taiwan" thanks to its huge marbled rock formations and diverse plant and animal life.
• Street Food & Souvenirs: Tour several of the culturally vibrant night markets for which Taiwan is famous, including Liuho, Shilin, and Raohe.
Day-by-Day
Day 1
Kaohsiung
Arrive at the airport in Kaohsiung and enjoy a private transfer to your hotel, Grand Hi Lai hotel. When settling in, you may enjoy any of the hotel's luxury facilities before an evening spent touring the Chi-Jin Peninsula to see its seafood street and locally renowned Liuho night market. This small land formation along the west side of Kaohsiung is home to a thriving fishing community, as well as a historic lighthouse, World War I bunkers, and some of the world's most diverse selections of dried seafood offerings for sale at street stalls.
Day 2
Taitung
First on the agenda today is a tour of Fo Guang Shan, an important regional monastery and one of the shining architectural achievements of Kaohsiung. Along with its traditional building style that is captivating in its own right, there is also a standing Buddha of 48 meters in height surrounded by some 480 smaller Buddha images. Afterward, transfer to Taitung via the south link highway with a detour to see the south shore around Kenting National Park. This area is known for its white sand beaches, caves, coral reefs, and a resort. Kenting Town also plays host to many restaurants, street food stalls, and bars that often feature live musicians.
Day 3
Taroko Gorge
A drive from Taitung to Hualien along the eastern Pacific coast is planned for today, with numerous scenic stops along the way and a chance to see a significant piece of the Taiwanese coastline. Planned stops include the Jiulalan Recreation Area, the unspoiled beaches of Sansiantai, the natural sea caves of Basiandong, and the coastal terraces of Shitiping. In the evening, arrive at the Silks Palace, located within the Taroko Gorge in Taroko National Park.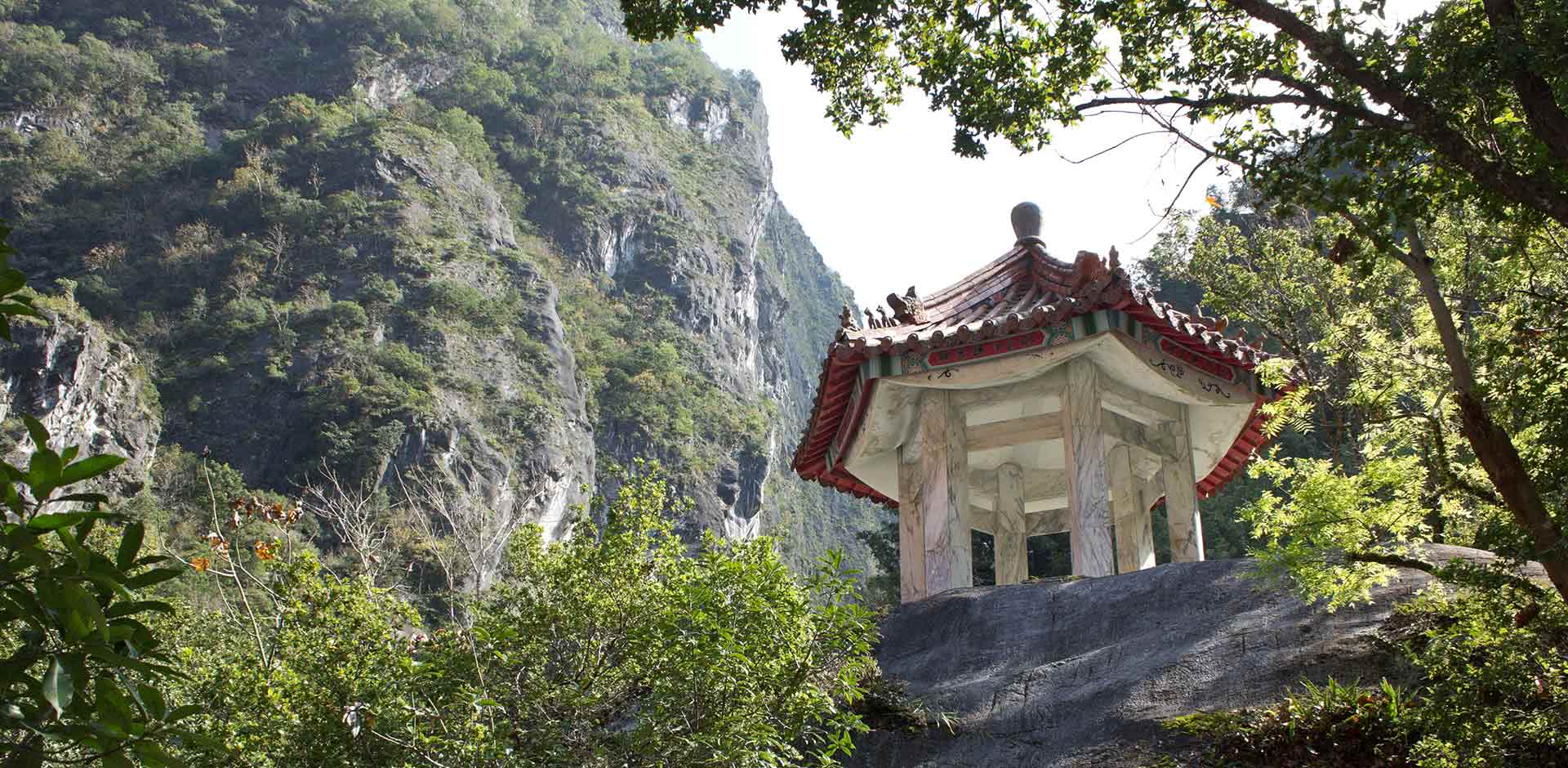 Day 4
Taroko Gorge
The fourth day of the journey is free for travelers to spend touring the Taroko National Park. We suggest stops at Hehuanshan Mountain, the Baiyang Trail, and the Eternal Spring Shrine. The first of these, Hehuanshan, is most known for its views that afford a rare glimpse at snow, while the Baiyang Trail offers a chance at venturing out to some spectacular stone formations and secluded areas. Guests who choose to visit the Eternal Spring Shrine will find a picturesque, old-world building set above a mountain waterfall. The gorge area also has many other attractions guests may explore, such as pristine beaches and nature trails.
Day 5
Taipei
Today, drive from the Taroko Gorge to Taipei along the Suhua Highway, making several stops for sightseeing along the way before returning to urban Taiwan. One of these will take travelers to the Qingshui Cliff and its dramatic views of the ocean from Taiwan's highest coastal rock face. Other tour items on the day include visits to Fugang Fishing Port and the Kavalan Distillery. At Kavalan, guests will enjoy a comprehensive guided tour complete with a tasting session in which several varieties of the distillery's award-winning single malts will be brought to the table. Finally, arrive in Taipei for the evening and enjoy the bustling night market of Shilin.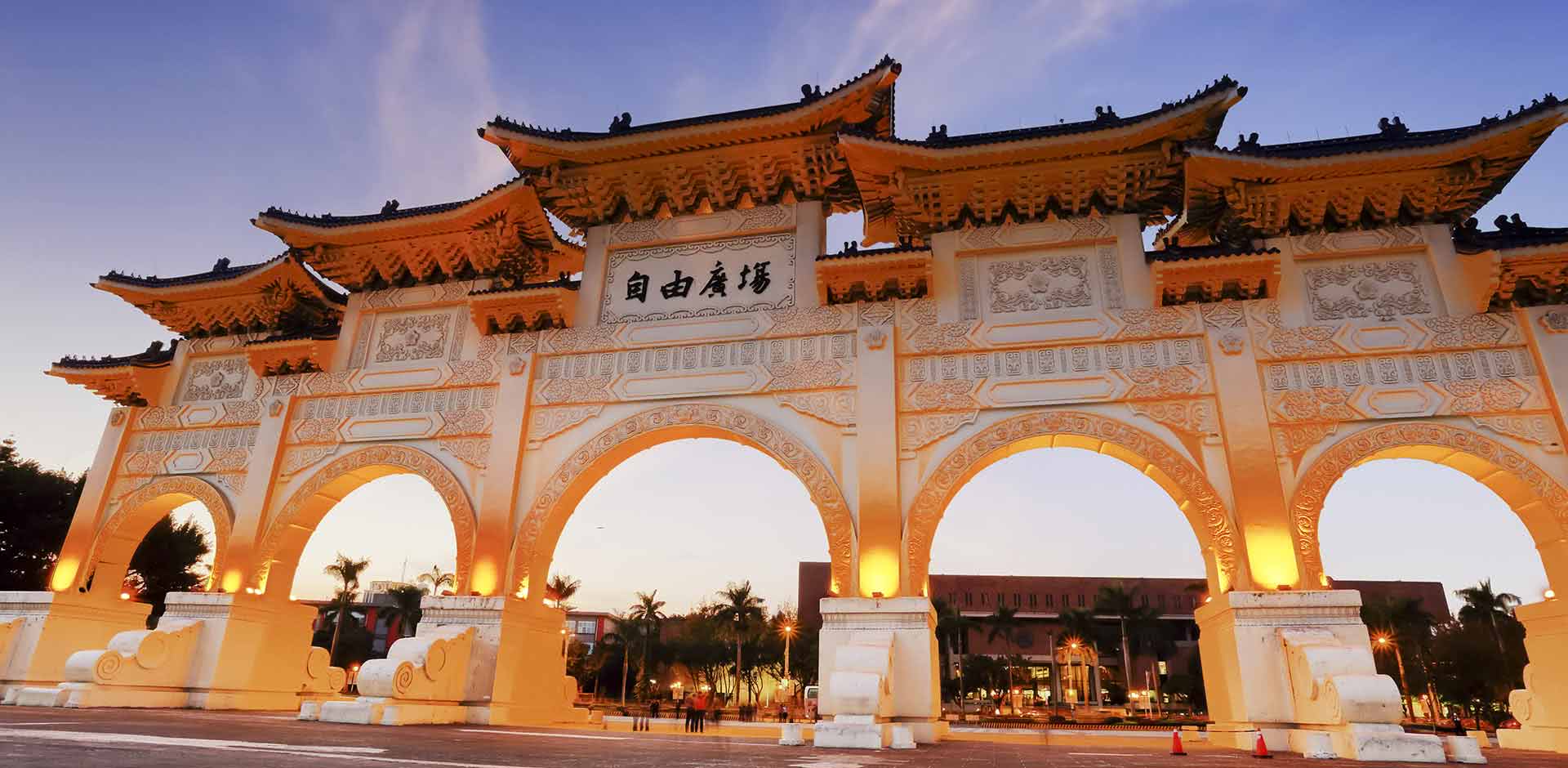 Day 6
Taipei
The final full day of the itinerary is slotted for touring in and around Taipei. Some of our recommended stops for the day's sightseeing include Elephant Mountain, the Songshan Cultural and Creative Park, the National Palace Museum, Huashan Arts District, and the Ximending district. Elephant Mountain is a great way to start the morning, as it offers one of the best views of the entire city. Guests who proceed on to visit the Songshan Cultural and Creative Park will enjoy a largely outdoor hub for art and creativity featuring numerous modern art installations, whereas the National Palace Museum, one of the largest of its kind in the world, strikes a more serious tone with its collection of nearly 700,000 pieces of ancient Chinese imperial artifacts and works of art. The Huashan and Ximending districts are, respectfully, another creative space and a pedestrian shopping hub.
Day 7
Departure
Take a private transfer to the airport in Taipei, and enjoy a safe flight home after your road trip journey along coastal Taiwan.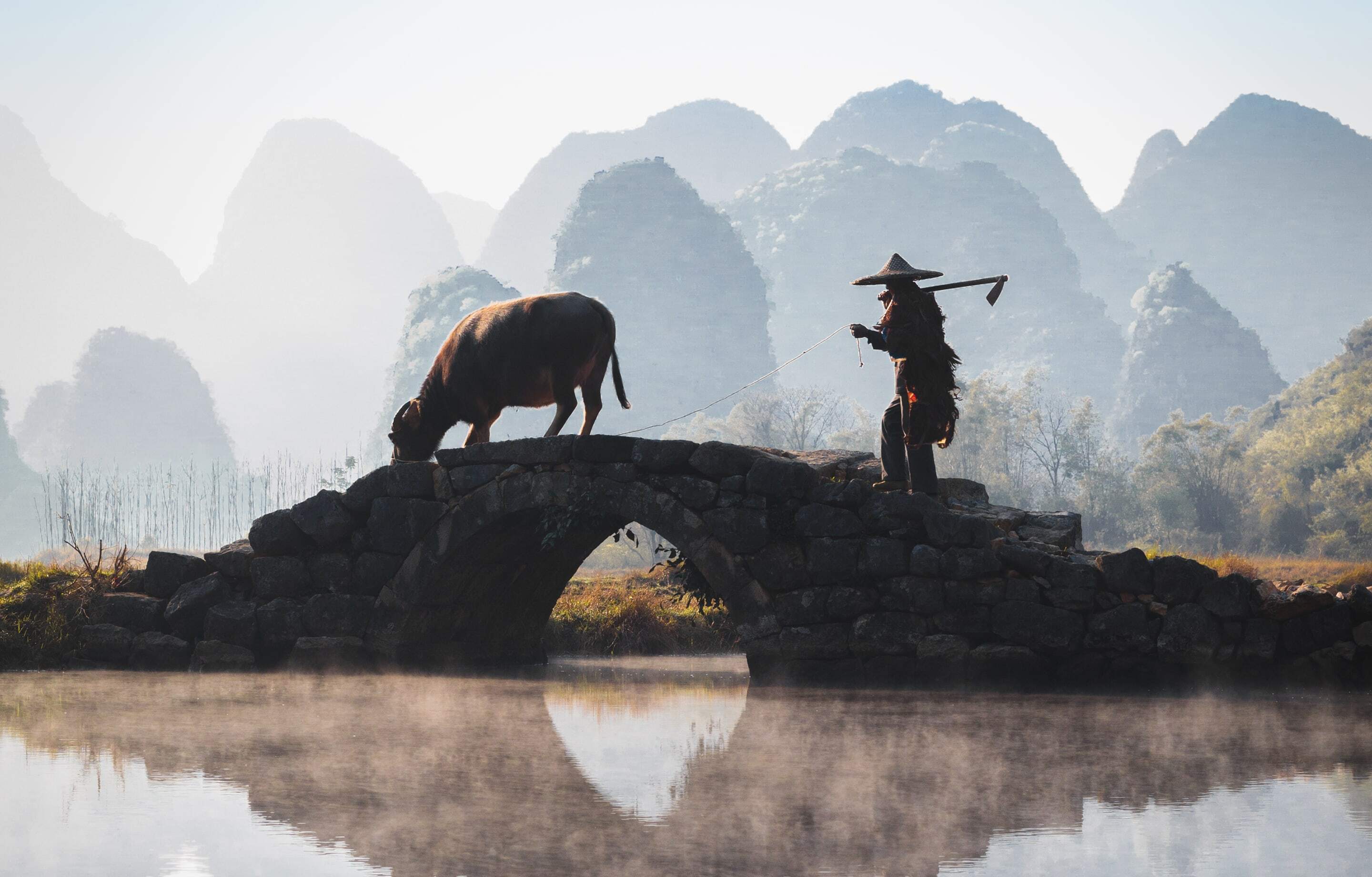 Why Remote Lands?
Exclusively Asia
With Remote Lands you'll travel with people who have made Asia the solitary focus of their own lifelong adventure. As our guest, you'll discover Asia on a journey that is completely, authentically your own, adapted from our own remarkable experiences and adventures over the years.
With Remote Lands you'll travel with people who have made Asia the solitary focus of their own lifelong adventure. As our guest, in the continent that our north American founders Catherine and Jay have adored and explored for decades, you'll discover Asia on a journey that is completely, authentically your own, adapted from our own remarkable experiences and adventures over the years.
Travelogues
An Asia-focused magazine brought to you by Remote Lands – a platform for adventure, luxury, and authenticity from experts and explorers around the continent.
What Others Say
Here is a small selection of the kind words our guests have said about us, as well as features by journalists and travel writers.
From the moment I happened upon the REMOTE LANDS website over a year ago, browsed the options, I knew that this would be well worth it. The entire staff is nothing less than professional with service that made us feel like royals.
This was truly the trip of a lifetime. Magical destinations, the most luxurious hotels in the world, and the most wonderful travel companions we could've wished for. We were treated like family everywhere we went and we have 14 new best friends.
We have used some of the top rated travel specialists all over the world and, without question, Catherine Heald and Remote Lands are at the very top of the list!