Example Itinerary
Classic Papua New Guinea
See the best of Papua New Guinea with our Classic Papua New Guinea itinerary, combining 12 days of adventure and exotic sights, including Sepik River, Goroka, Mount Hagen and Tari. Gain insight into Papua New Guinea's traditional culture with intimate tribal encounters. This is truly the perfect luxury Papua New Guinea journey.
This itinerary is an example. It's designed to inspire you and provide you with thoughtfully curated ideas. You can choose to do this exact itinerary or completely personalize it. All trips are 100% bespoke.
Highlights
Explore rustic, traditional canoe villages lining the Sepik River
Visit one of PNG's most remote, untouched regions, the Upper Sepik
Taste the bold flavors to Mt Hagen's famous coffee, fresh from the source
Watch for exotic birds on a hike through the lush Tari Valley
Day-by-Day
Day 1
Port Moresby
Arrive in Port Moresby, the seaside capital of Papua New Guinea. You'll be escorted to your comfortable, modern room at the Gateway Hotel. Spend the rest of your day either relaxing or getting acquainted with the city.
Day 2
Sepik Region
Explore the sights of Port Moresby on a half-day tour, including a visit to the city's indigenous tribes, the Motu, Koitabu, and Hula people. In the afternoon, you'll take a flight to Wewak, where you'll settle in for the night in your room at the Karawari Lodge.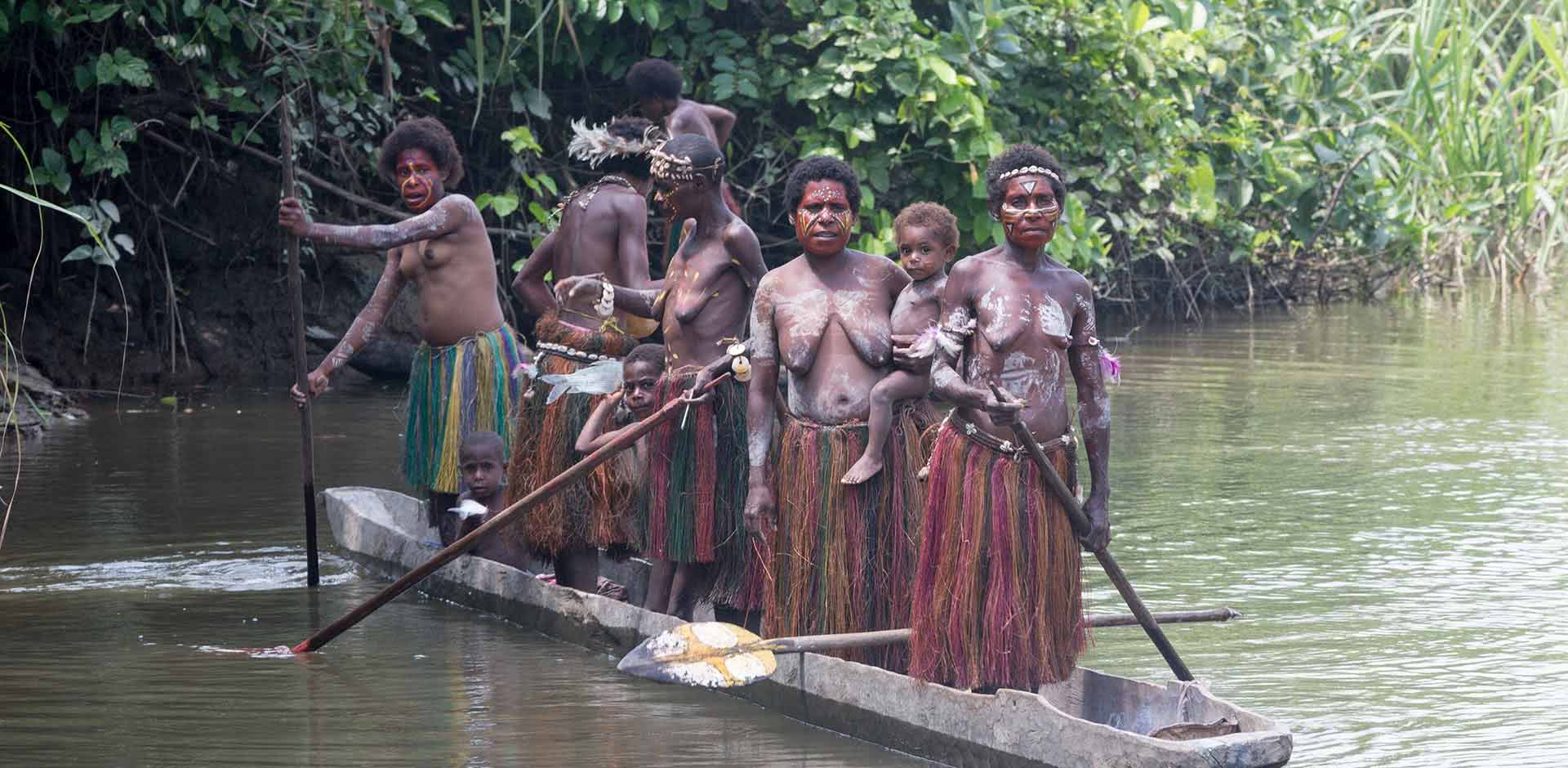 Day 3
Sepik Region
Today you can explore the rustic, traditional canoe villages that line the middle Sepik River region. Interact with local village people and gain insight into their day-to-day lives. Explore the winding pathways built using local materials, and check out the exotic wildlife that frequents the area. Top it all off with a visit to Papua New Guinea's Primitive Art Center, where you can get a taste for the region's artisan culture.
Day 4
Sepik Region
Explore the remote cultures of the Upper Sepik today, where you can get up-close and personal with what's known as Papua New Guinea's 'last frontier' - a place lost in time, where tribes have had very little contact whatsoever with the outside world. The Hunstein tribe of Wagu Lake will be one such encounter.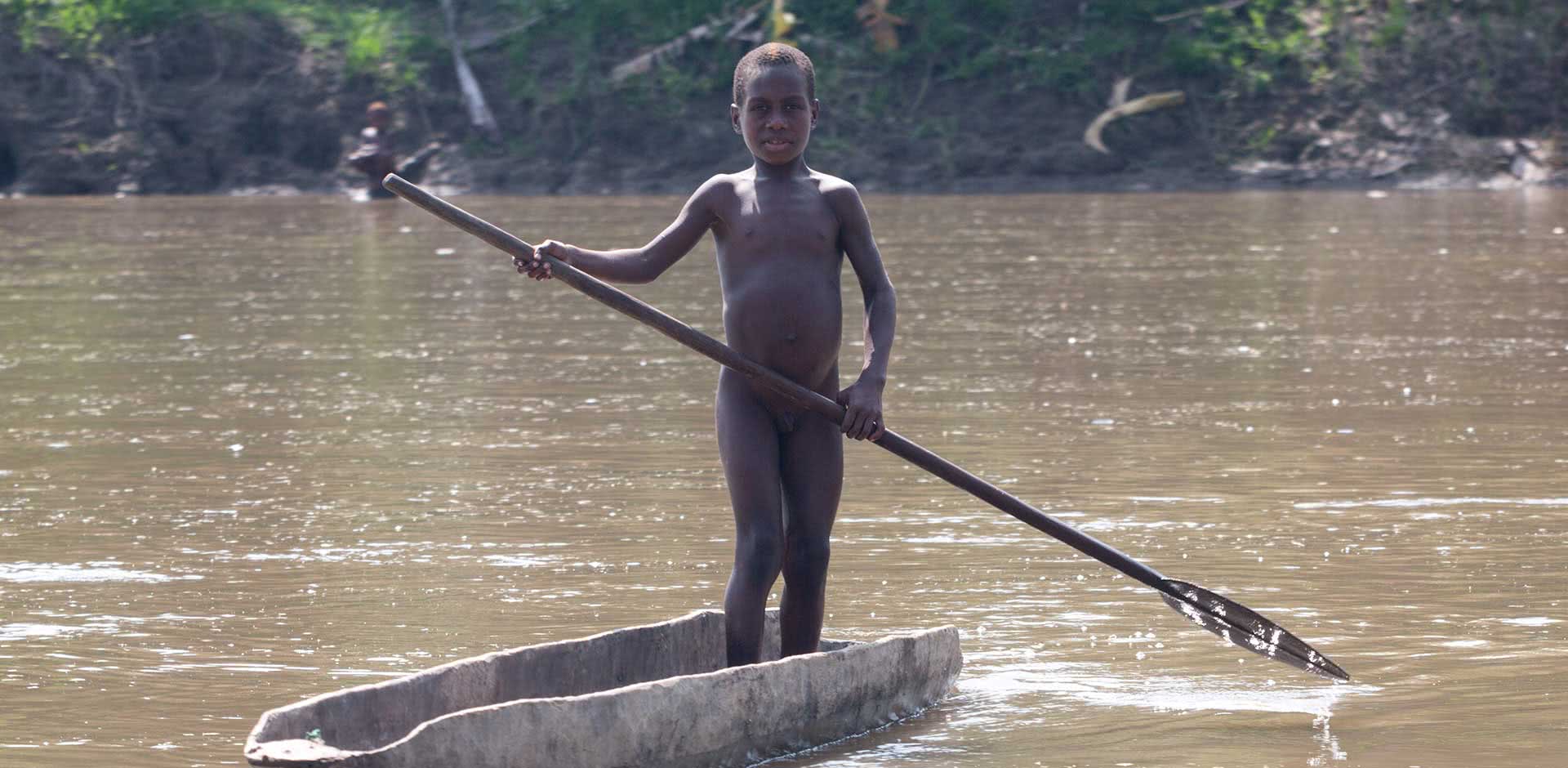 Day 5
Goroka
Upon your arrival in Goroka today, you'll pay a visit to the legendary Asaro mudmen, and learn about their fascinating history involving conquering an invading tribe using mud; hence their name. Next, soar to new heights with a hike up the majestic Mount Wilhelm, Papua New Guinea's highest mountain, at just under 15,000 feet.
Day 6
Goroka
Today, you'll be entertained and informed, starting with a performance by Goroka's renowned theater group, Raun Raun, housed in a stunning piece of architecture. Finish off with a visit to the J.K. McCarthy Museum, dedicated to one of PNG's legendary patrol officers, full of ancient cultural curiosities.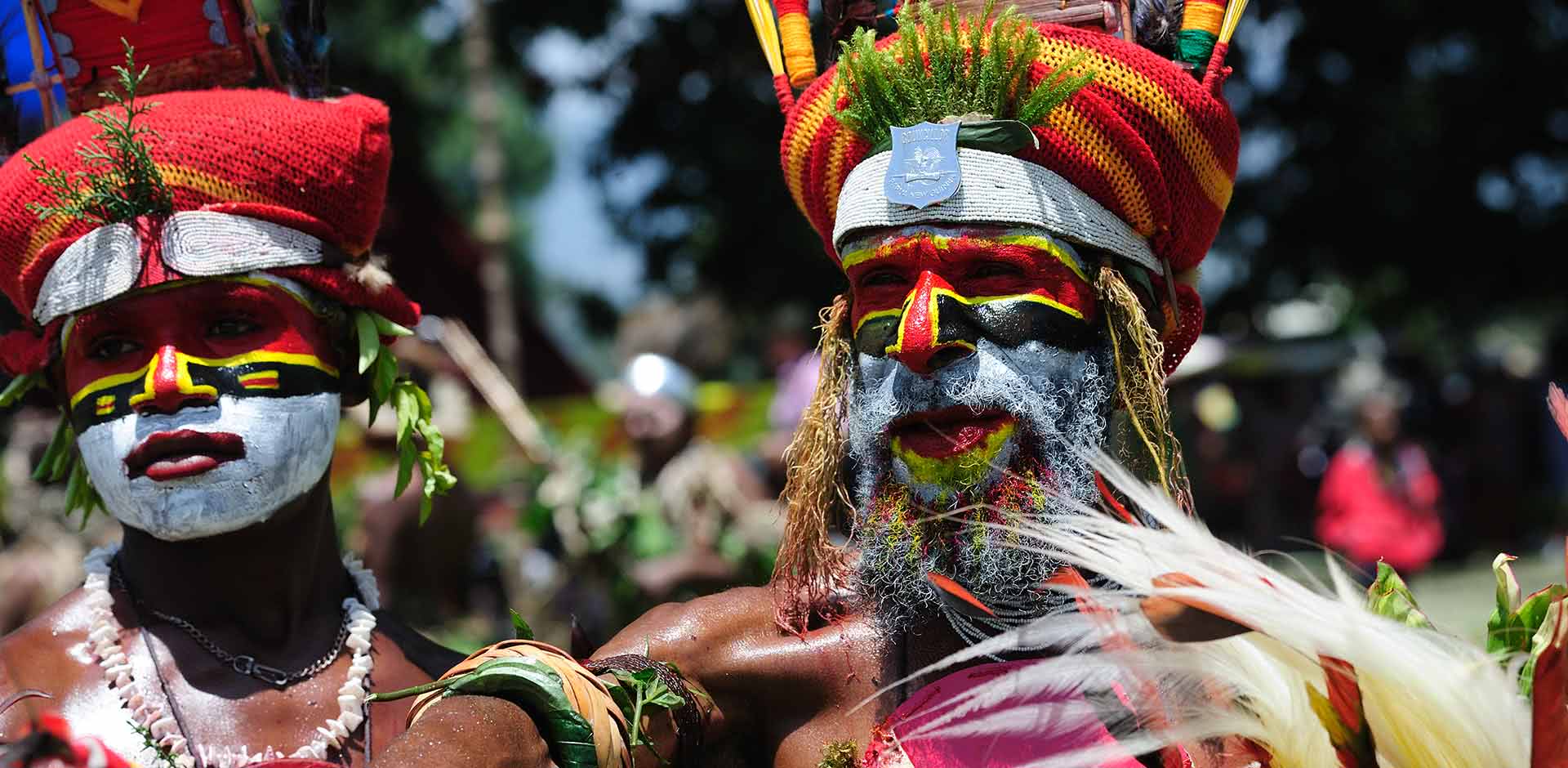 Day 7
Mount Hagen
Today you're heading to the third-largest city in Papua New Guinea, the volcano city of Mount Hagen. The area is famed for its coffee, and its coffee and tea plantations have brought rapid changes to the local lifestyle. Visit a coffee plantation to learn the intricacies behind the major local trade, and sample its delicate and bold flavors.
Day 8
Mount Hagen
The magnificent Wahgi Valley of the Western Highlands is on the itinerary today, and you can enjoy a full-day excursion there, exploring the verdant mountain valleys, the river, and the traditional villages that populate it.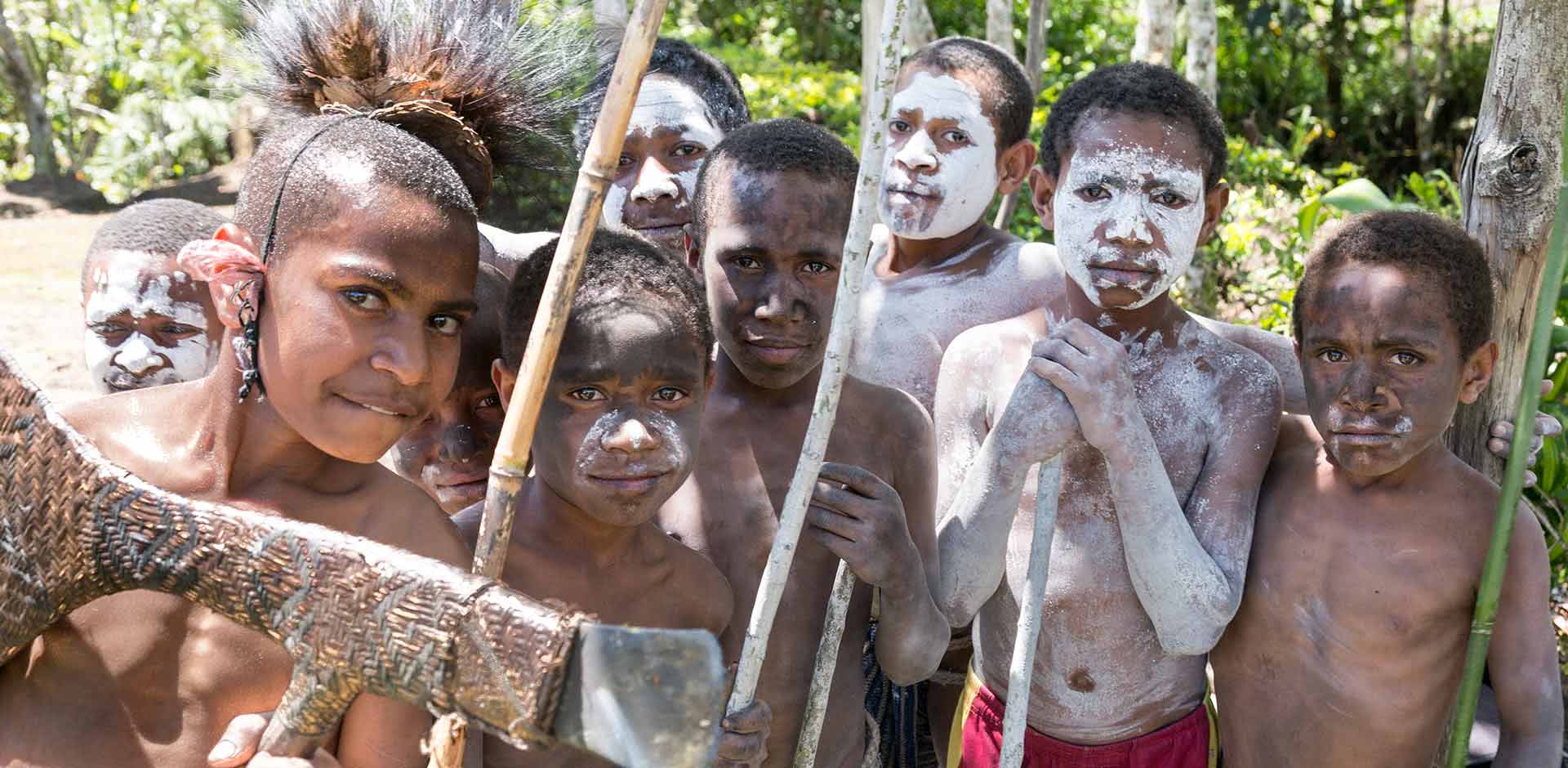 Day 9
Mount Hagen
Gain even further insight into the culture and lifestyle of Papua New Guinea with a full-day excursion to the tribal villages of PNG's highest province, Enga. Today, you'll meet the Wapenamanda and Wabag tribes.
Day 10
Tari
Today you'll fly to Tari, home to a proud, flamboyant tribe known for their elaborate dress. You'll check into your room at the Ambua Lodge, an award-winning, eco-friendly facility with stunning panoramas of the Tari Valley, before taking off once again to spot exotic bird life and hike through its winding rainforest pathways.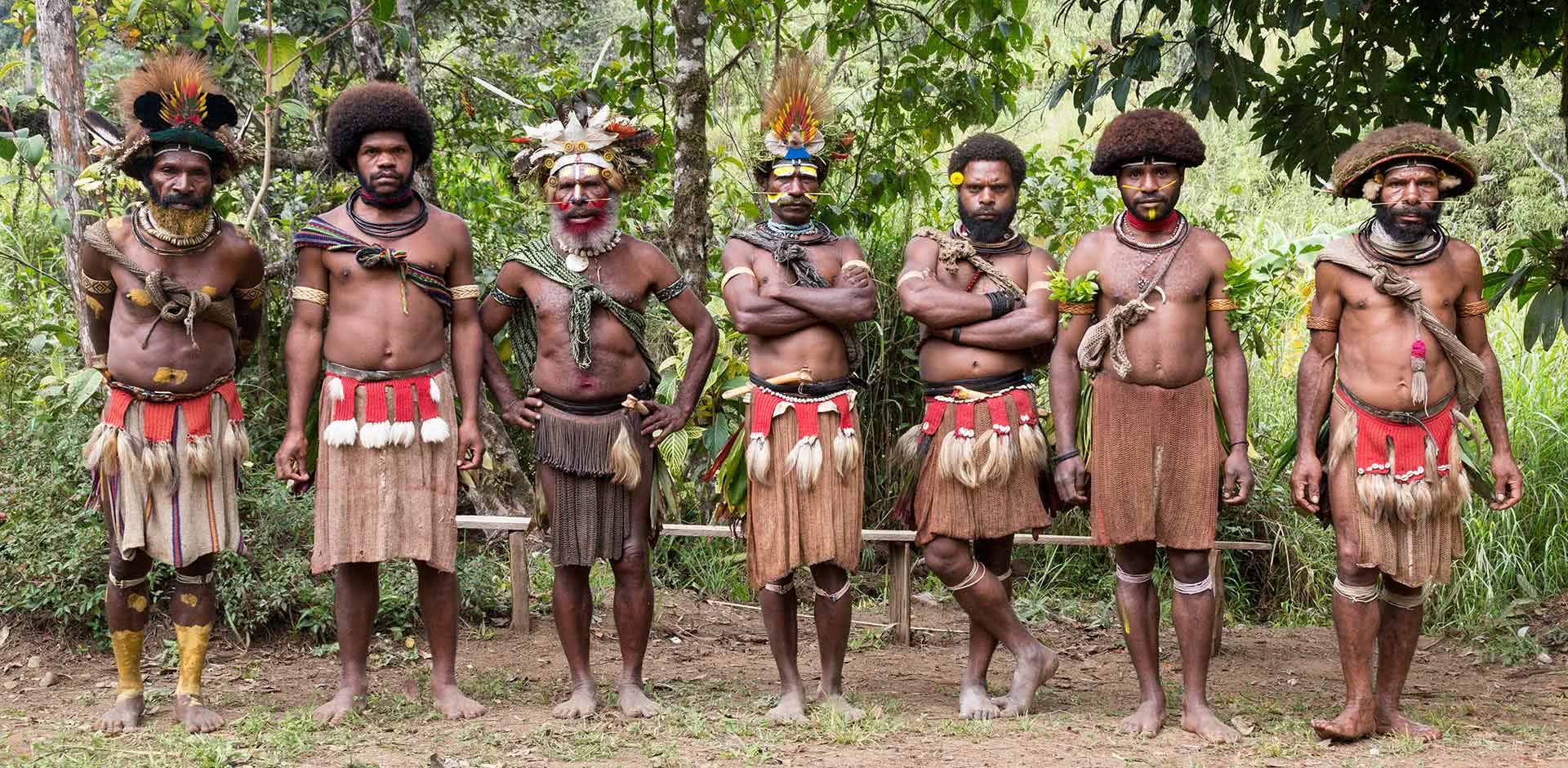 Day 11
Tari
You'll spend more time exploring Tari today, gaining further insight into the "Huli Wigmen" tribe that lives here. Meet local villagers and learn about their traditional culture, which still remains largely uninfluenced by outside forces.
Day 12
Departure
Today, the final day of your tour, you'll take a plane back to Port Moresby, from where you can check in to your international flight, either to return home, or on to your next destination.
TERMS AND CONDITIONS
Price is based on double or twin hotel room occupancy and includes accommodation, transfers, car/driver, English-speaking guide, activities and entrance fees, breakfasts and some casual lunches while touring. Flights and optional special activities will be quoted separately. Most personal expenses, including dinners, alcoholic beverages, spa treatments and gratuities can be paid on the spot while traveling. Prices may vary depending on season, choice of accommodation and other factors.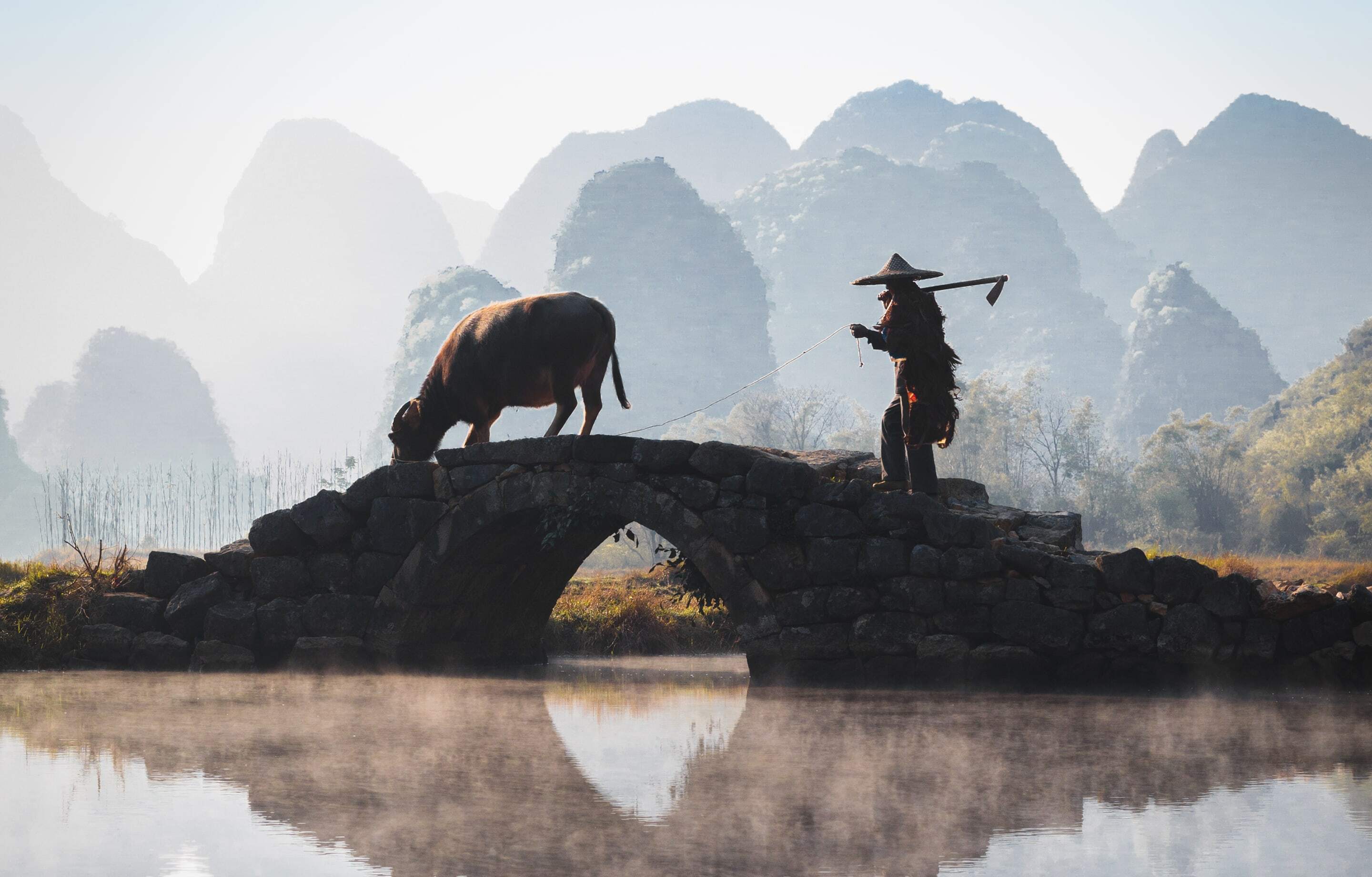 Why Remote Lands?
Exclusively Asia
With Remote Lands you'll travel with people who have made Asia the solitary focus of their own lifelong adventure. As our guest, you'll discover Asia on a journey that is completely, authentically your own, adapted from our own remarkable experiences and adventures over the years.
With Remote Lands you'll travel with people who have made Asia the solitary focus of their own lifelong adventure. As our guest, in the continent that our north American founders Catherine and Jay have adored and explored for decades, you'll discover Asia on a journey that is completely, authentically your own, adapted from our own remarkable experiences and adventures over the years.
Travelogues
An Asia-focused magazine brought to you by Remote Lands – a platform for adventure, luxury, and authenticity from experts and explorers around the continent.
What Others Say
Here is a small selection of the kind words our guests have said about us, as well as features by journalists and travel writers.
From the moment I happened upon the REMOTE LANDS website over a year ago, browsed the options, I knew that this would be well worth it. The entire staff is nothing less than professional with service that made us feel like royals.
This was truly the trip of a lifetime. Magical destinations, the most luxurious hotels in the world, and the most wonderful travel companions we could've wished for. We were treated like family everywhere we went and we have 14 new best friends.
We have used some of the top rated travel specialists all over the world and, without question, Catherine Heald and Remote Lands are at the very top of the list!