Example Itinerary
Nature in the Raw: Wild Papua New Guinea
This is Papua New Guinea like few people get to experience, from remote village visits, to treks through lush rainforests and jungles. In this thrilling 10-day itinerary, you'll meet friendly locals who will give you a glimpse into their native cultures, and enjoy once-in-a-lifetime encounters with exotic birds and mammals.
This itinerary is an example. It's designed to inspire you and provide you with thoughtfully curated ideas. You can choose to do this exact itinerary or completely personalize it. All trips are 100% bespoke.
Highlights
• The Crocodile Men: Explore the Sepik River by motorized canoe to visit with the Crocodile Men of Palembei, Yentchen, and Kanganaman. Some of these tribes use ritual scarification of the back and arms as a rite of passage for young men, producing patterns that look like the scales on a crocodile.
• Simbai: No roads lead to Simbai; the only way in is by private charter. Here, travelers will discover the Kaironk River Valley and the unique people and wildlife which call this region home.
• Birds that Change the World: The endemic birds of Papua New Guinea helped Alfred Russel Wallace found the theory of evolution alongside Charles Darwin. Travelers will find the most visually impressive — and strange — specimens in Madang, including the rare fire-maned bowerbird.
Day-by-Day
Day 1
Wewak
Arrive in Port Moresby, the beachside capital of Papua New Guinea, and connect on an afternoon flight to Wewak, the gateway to the Sepik River. Spend the night at In Wewak Boutique Hotel, a simple-yet-comfortable abode perched on top of Wewak Hill, overlooking the Bismarck Sea, in a peaceful, tranquil atmosphere.
Day 2
Sepik Region
Today you'll start your adventure with an overland drive to the Sepik River, the longest river in Papua New Guinea, accompanied by your own private guide. From here, you'll take a motorized longboat canoe downstream, passing swamplands, timeless tropical rainforests and majestic mountains, to the mystical Middle Sepik. Immerse yourself in the spirit of the crocodile by exploring the crocodile cult villages of Palembei, Yentchen and Kanganaman, before checking in to your hotel, the humble Kanganaman Village Guest House.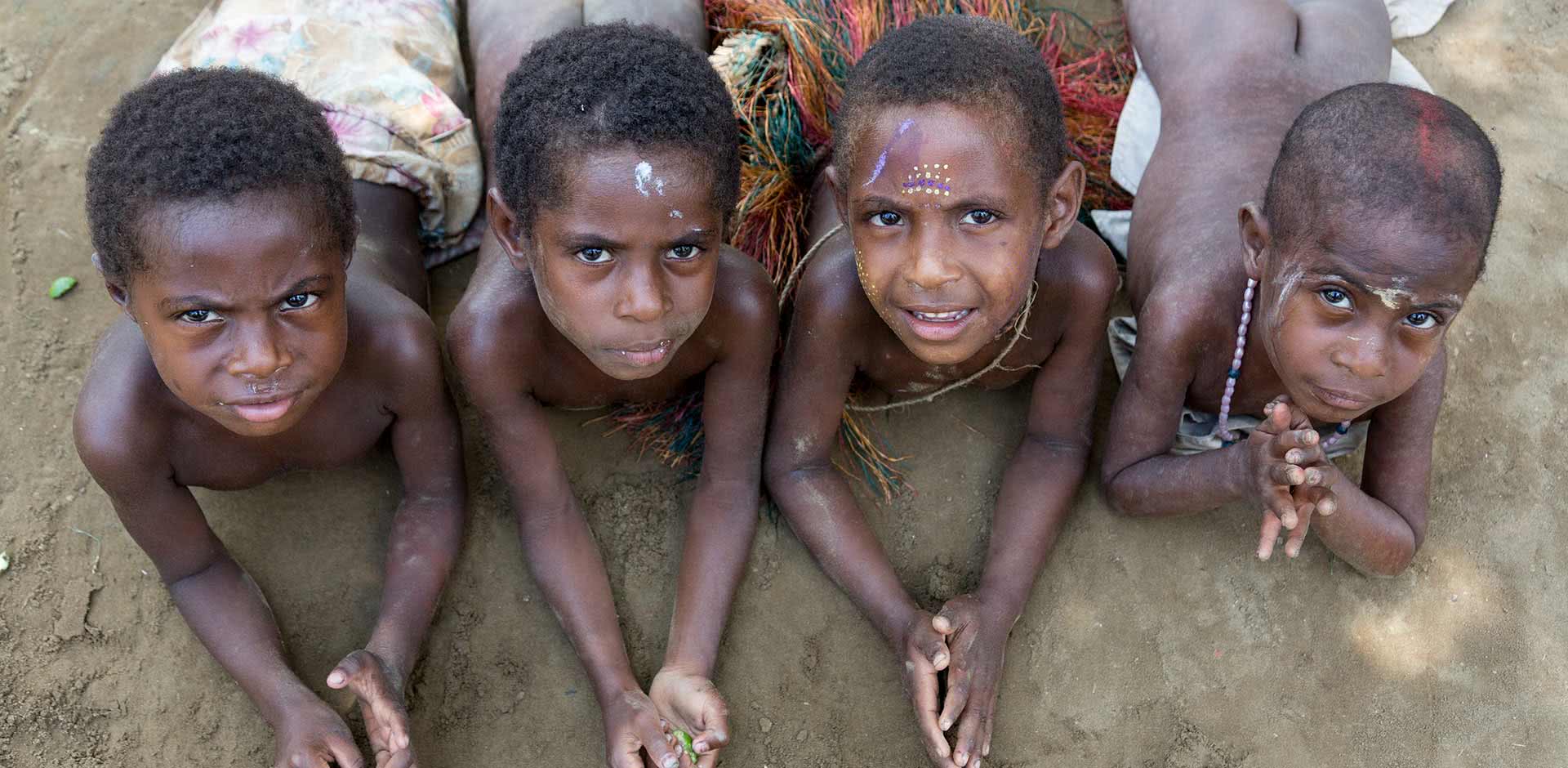 Day 3
Simbai
Continue your adventure further downstream, passing by the Timbunke Catholic Mission, before taking a charter plane to Simbai. This unique, timewarped village, nestled in the highlands of Medang province, is isolated from the outside world but for charter planes. Enjoy a traditional welcome by the local villagers, accompanied by lunch. The nearby Nugent Cave is your next stop, accompanied by expert guides. Bed down for the evening in Simbai Village Guest House.
Day 4
Simbai
Your adventure today begins with a full day of hiking through the exciting Kaironk River Valley, famous for its wealth of archaeological digs. The challenging hike, which takes you over steep spurs, pig fences, and stream crossings, is well worth the effort. Along the way, you'll likely be greeted by friendly local tribespeople crossing your path. At the end of the day, rest your tired feet once again at Simbai Village Guest House.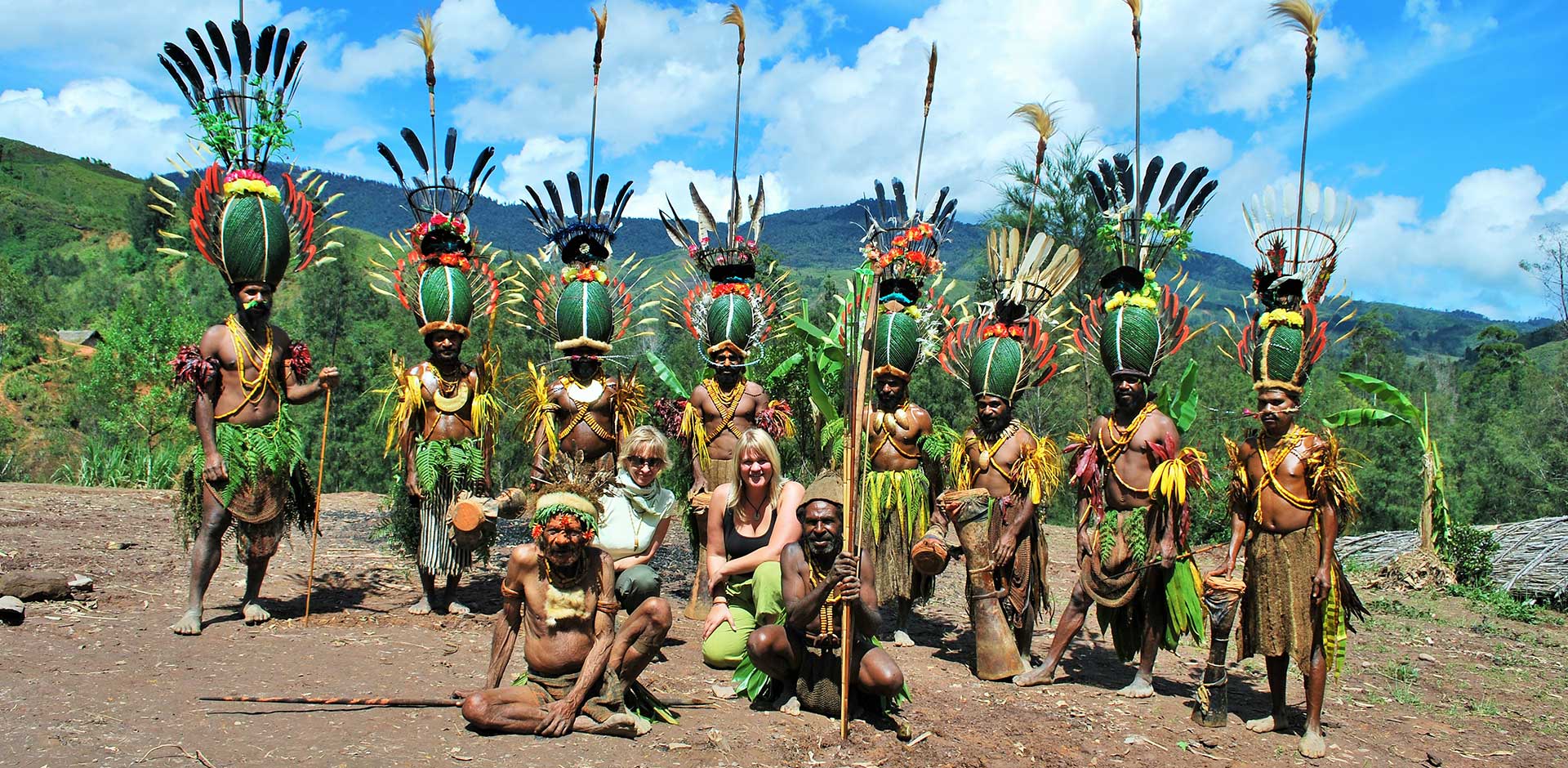 Day 5
Madang
A short plane ride will bring you to Madang, a town known as one of the most picturesque in the South Pacific. Check out the town on a whirlwind tour, before a thrilling four-wheel-drive jungle adventure to Keki Eco-Lodge, a remote mountain dwelling of traditionally-style cottages set amidst the Adelbert Range rainforest. The area is famous for its exotic birds, the watching of which is an entertaining way for you to pass this relaxed afternoon.
Day 6
Madang
Today, you'll spend time exploring the intricacies and curiosities of the mystical jungles that envelope Keki Eco-Lodge, including fascinating native birds and mammals. Among the exotic animals you may spot is the rare fire-mane Bowerbird, known for its huge nests. Overnight once again a Keki Eco-Lodge.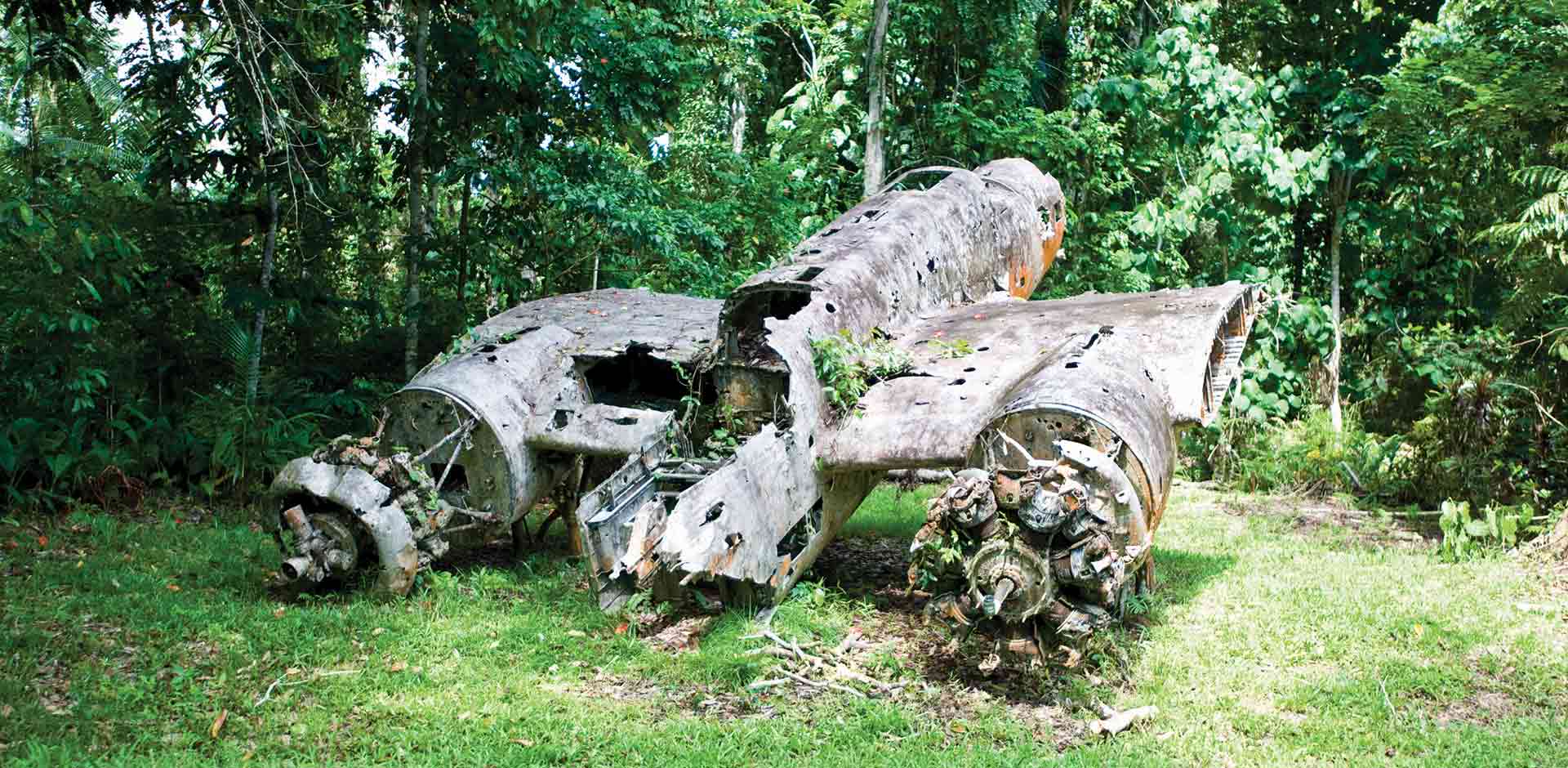 Day 7
Madang
Return to Madang and check into the Jais Aben Resort, situated on Madang's picturesque harbourfront. Spend the afternoon scuba diving Madang's reefs, known for being among the world's most ecologically diverse.
Day 8
Madang
Spend a full day scuba diving, further exploring Madang's delicate and rich reefs. Among the exotic sea life you can expect to spot are anemones, ghost pipefish, feather stars, mandarin fish, barrel sponges and gorgonian fans.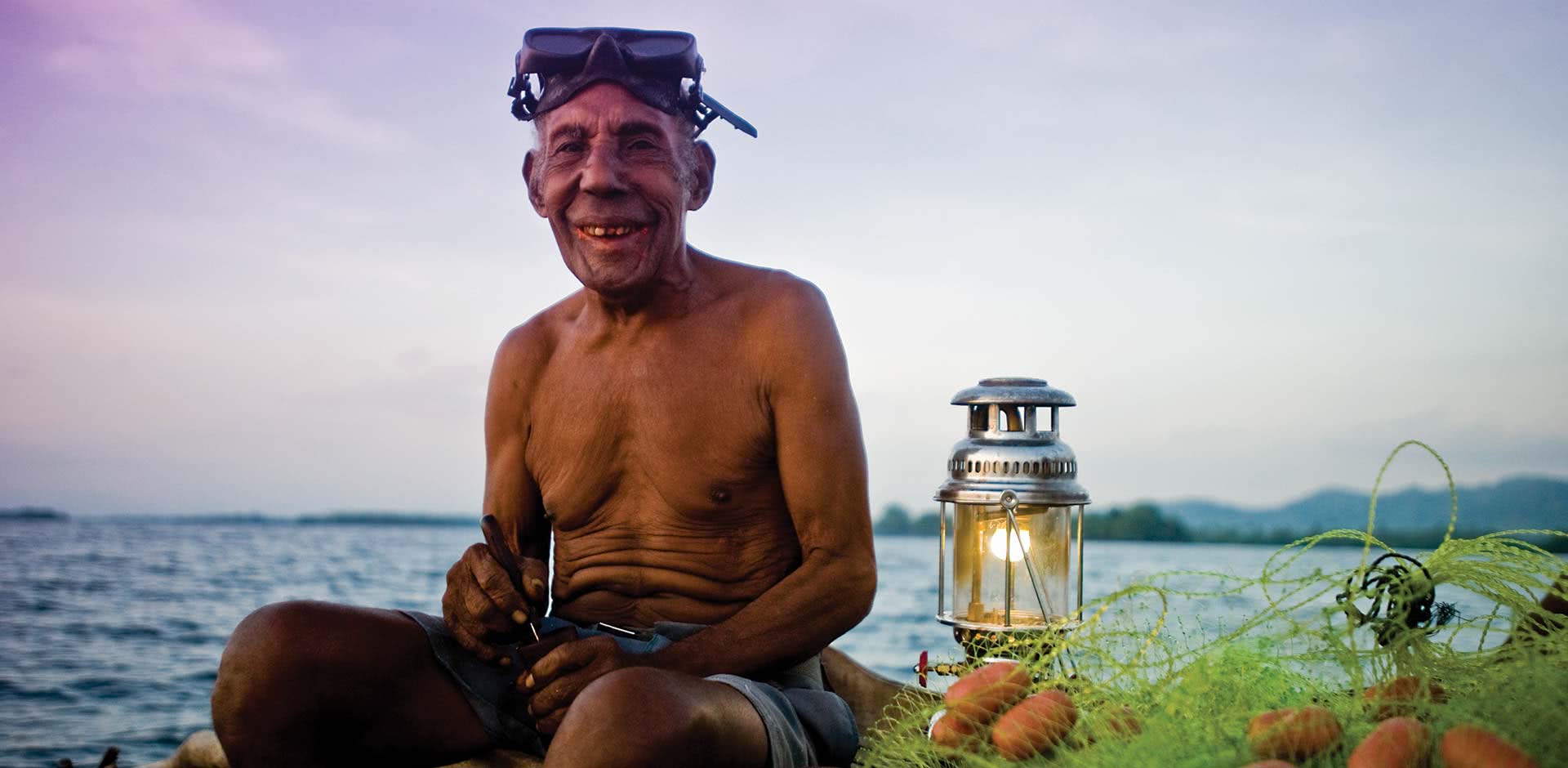 Day 9
Madang
Drift down the picturesque Gogol River, a short trip from Madang, allowing the downstream current to ease the effort of paddling. Your vessel: a native dugout canoe. Enjoy some well-earned rest and relaxation in the evening back at the Jais Aben Resort.
Day 10
Departure
Catch an early flight from Madang to Port Moresby, where you can connect easily to your international flight home or on to your next destination.
TERMS AND CONDITIONS
Price is based on double or twin hotel room occupancy and includes accommodation, transfers, car/driver, English-speaking guide, activities and entrance fees, breakfasts and some casual lunches while touring. Flights and optional special activities will be quoted separately. Most personal expenses, including dinners, alcoholic beverages, spa treatments and gratuities can be paid on the spot while traveling. Prices may vary depending on season, choice of accommodation and other factors.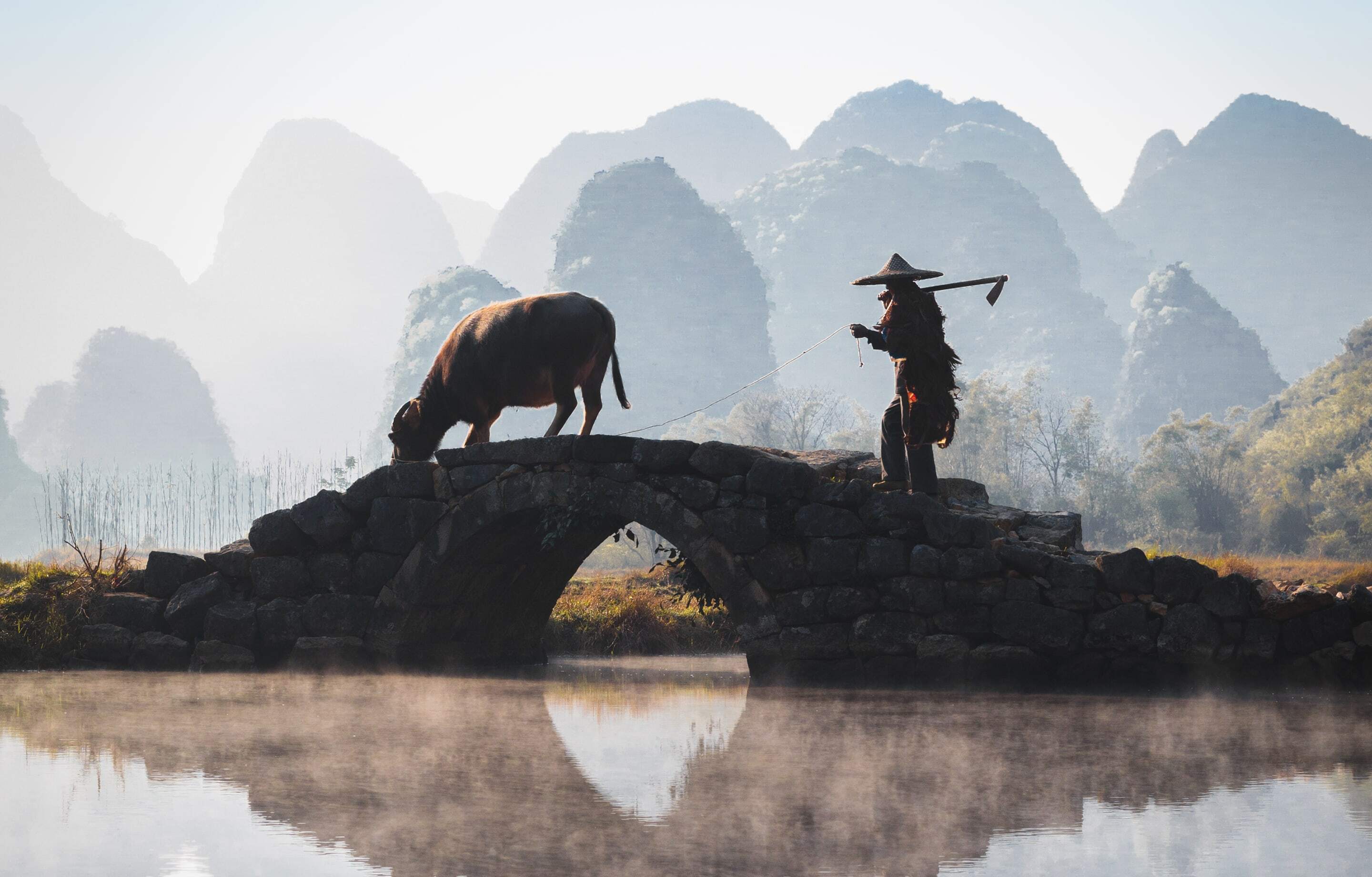 Why Remote Lands?
Exclusively Asia
With Remote Lands you'll travel with people who have made Asia the solitary focus of their own lifelong adventure. As our guest, you'll discover Asia on a journey that is completely, authentically your own, adapted from our own remarkable experiences and adventures over the years.
With Remote Lands you'll travel with people who have made Asia the solitary focus of their own lifelong adventure. As our guest, in the continent that our north American founders Catherine and Jay have adored and explored for decades, you'll discover Asia on a journey that is completely, authentically your own, adapted from our own remarkable experiences and adventures over the years.
Travelogues
An Asia-focused magazine brought to you by Remote Lands – a platform for adventure, luxury, and authenticity from experts and explorers around the continent.
What Others Say
Here is a small selection of the kind words our guests have said about us, as well as features by journalists and travel writers.
From the moment I happened upon the REMOTE LANDS website over a year ago, browsed the options, I knew that this would be well worth it. The entire staff is nothing less than professional with service that made us feel like royals.
This was truly the trip of a lifetime. Magical destinations, the most luxurious hotels in the world, and the most wonderful travel companions we could've wished for. We were treated like family everywhere we went and we have 14 new best friends.
We have used some of the top rated travel specialists all over the world and, without question, Catherine Heald and Remote Lands are at the very top of the list!