Example Itinerary
Jungles, Rivers & Beaches of Papua New Guinea
Duration

13 days / 12 nights
Price Per Person
Destinations
This itinerary promises an unforgettable experience exploring some of Papua New Guinea's most remote locations – Tari in the Southern Highlands and the Sepik River. You'll meet the Huli Tribe's wigmen, visit villages with beautiful primitive art and be treated to a tribal performance of Sing-Sing. At the end of your trek you have time to relax on the beautiful coastline of Madang.
This itinerary is an example. It's designed to inspire you and provide you with thoughtfully curated ideas. You can choose to do this exact itinerary or completely personalize it. All trips are 100% bespoke.
Highlights
• Wigmen Sing-Sing: First known to Westerners in 1934, the Huli Wigmen of Hela Province are known for their distinctive face makeup and ornate headdresses, decorating themselves with the colorful plumage of the birds of paradise. While in a Huli village, travelers are treated to a traditional sing-sing.
• Sepik Canoeing: Travelers take a motorized canoe down the Sepik River — known for its vibrant wildlife and isolated river cultures — to search for indigenous art and explore the riverside villages among the rainforest and mangroves.
• Beaches of PNG: Explore the isolated beaches of Papua New Guinea at Wewak and Madang, where travelers will find rich underwater sealife and crystal clear water for snorkeling and diving.
Day-by-Day
Day 1
Port Moresby
On the first day of your Papua New Guinea adventure you'll land in Port Moresby and check into your hotel. Port Moresby has a selection of great properties that offer the full range of modern amenities for the traveler – we recommend Gateway Lodge, which is set in tropical gardens and has a pool. In the afternoon, head out on a tour of Port Moresby and enjoy the relaxed island pace.
Day 2
Tari
Today your trek begins. In the morning you'll take a flight to Tari where you'll meet your guide and transfer to the trek site. Tari is home to the Huli Tribe with their infamous wigmen. You'll spend your first trek night at the traditionally-styled Ambua Lodge in your private spacious hut, positioned on the hillside with spectacular mountain views.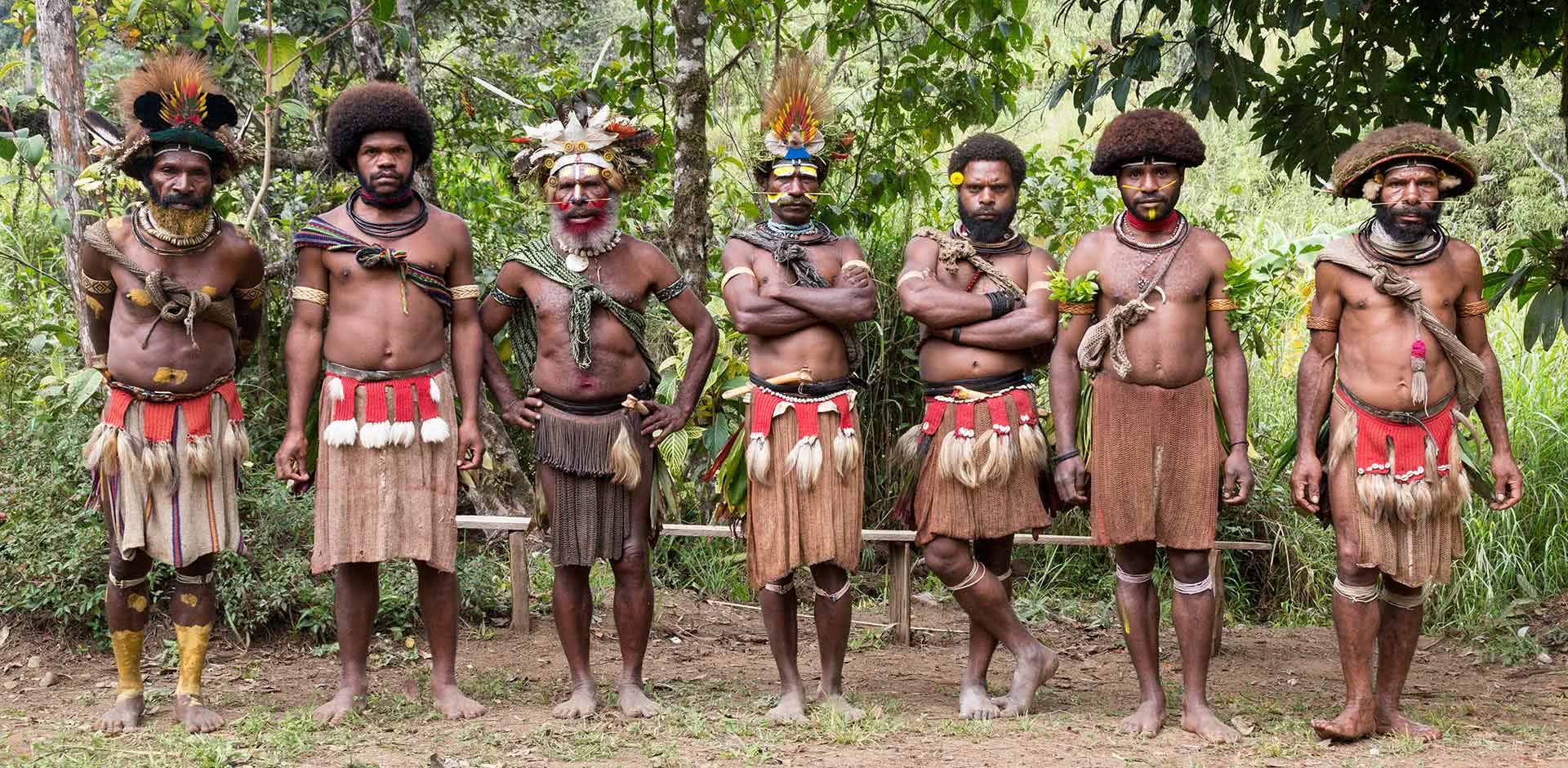 Day 3
Tari
It's onward to Karida Village today, where you'll get to meet more local Huli villagers. On the way, you'll visit Hibure Bachelor Center and Skull Cave. In the afternoon, enjoy bird-watching and spirit dance in the village. Tonight you'll return to the modern comfort of Ambua Lodge.
Day 4
Tari
Enjoy another day in the village with the Huli Tribe. Today the wigmen will perform a traditional Sing-Sing celebration, dressed in full tribal costume. After the performance, enjoy a traditional lunch roasted in an underground-oven and in the evening, listen to one of the elders during story-telling time.
Day 5
Kumul
This morning you will be transferred by air from Tari to Kumul, where you can enjoy spotting Papua New Guinea's beautiful tropical birds. On the way you'll via Mount Hagen and have the chance to browse through a colorful local market. In the evening, settle into the peaceful Kumul Lodge, an eco-lodge made from all natural materials and run by local villagers.
Day 6
Mount Hagen
Rise early today and embark upon a full-day tour to Wabag, returning to Mount Hagen. Wabag Town is the biggest provincial capital in Papua New Guinea and here you can enjoy local coffee. In the evening, check into the Quality Hotel Highlander.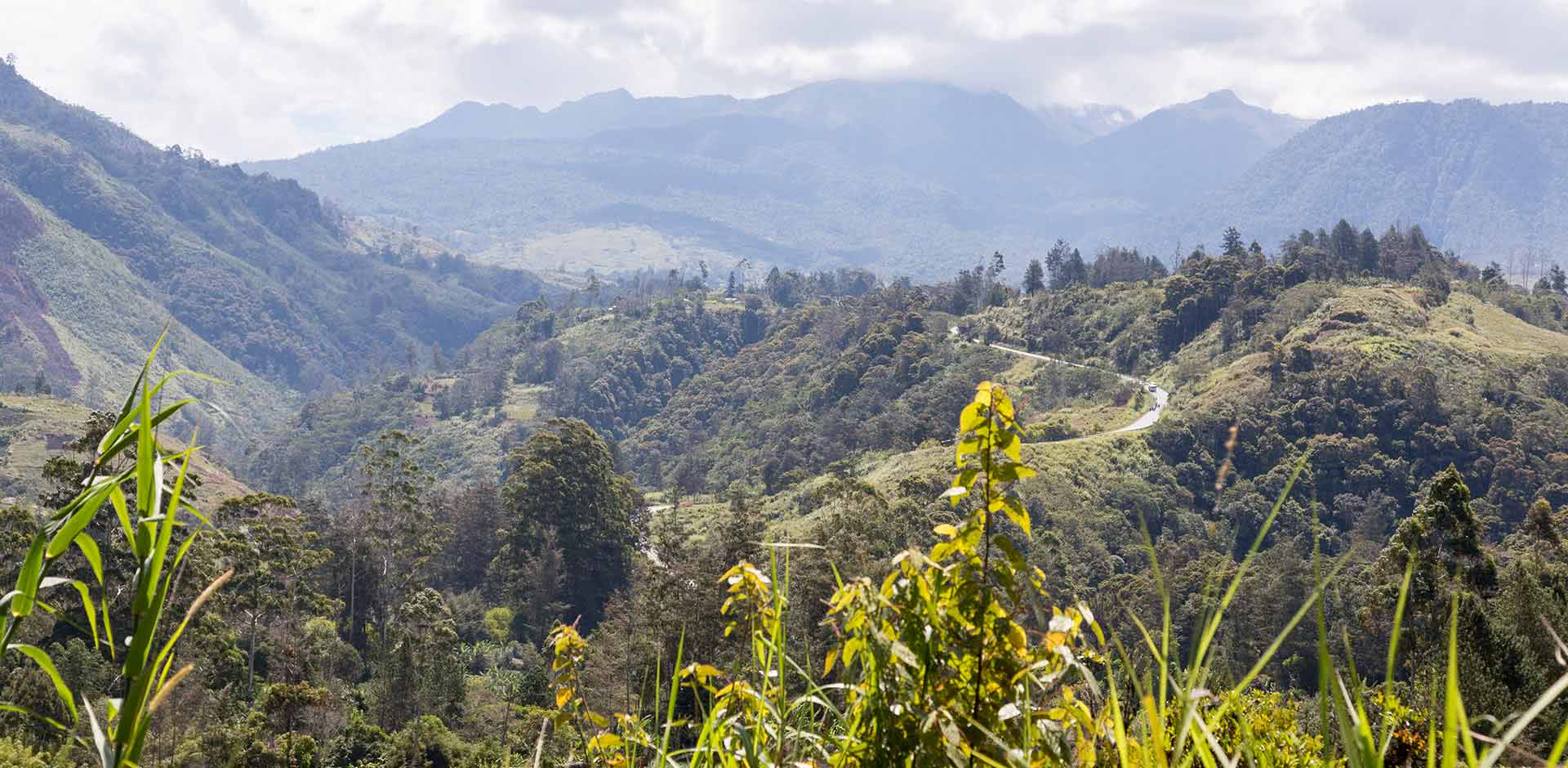 Day 7
Ambunti
Today you'll bid adieu to Mount Hagen and fly to Ambunti. Here, you'll meet up with your guide and begin the four-day Middle Sepik Canoeing Art Tour. By exploring the waterways in this fashion, you'll get to see intricately carved spirit houses and remote villages dotted throughout virgin forest. Spend the evening at the Ambunti Lodge.
Day 8
Ambunti
Continue your journey through the waterways of the Sepik River via motorized canoe, stopping at villages and meeting different ethnic communities. Many villages you meet on this trip still practice ancient customs – secret ceremonies performed within spirit houses. You'll spend tonight in the fully self-contained Ambunti Lodge.
Day 9
Ambunti
Today is dedicated to exploring the waterways of the Sepik River on your motorized canoe, pushing through thick rainforest and mangroves, passing schools and villages and spotting all sorts of wildlife. It's your final night staying at Ambunti Lodge on the banks of the beautiful Sepik River, before making your way back to the more developed parts of Papua New Guinea.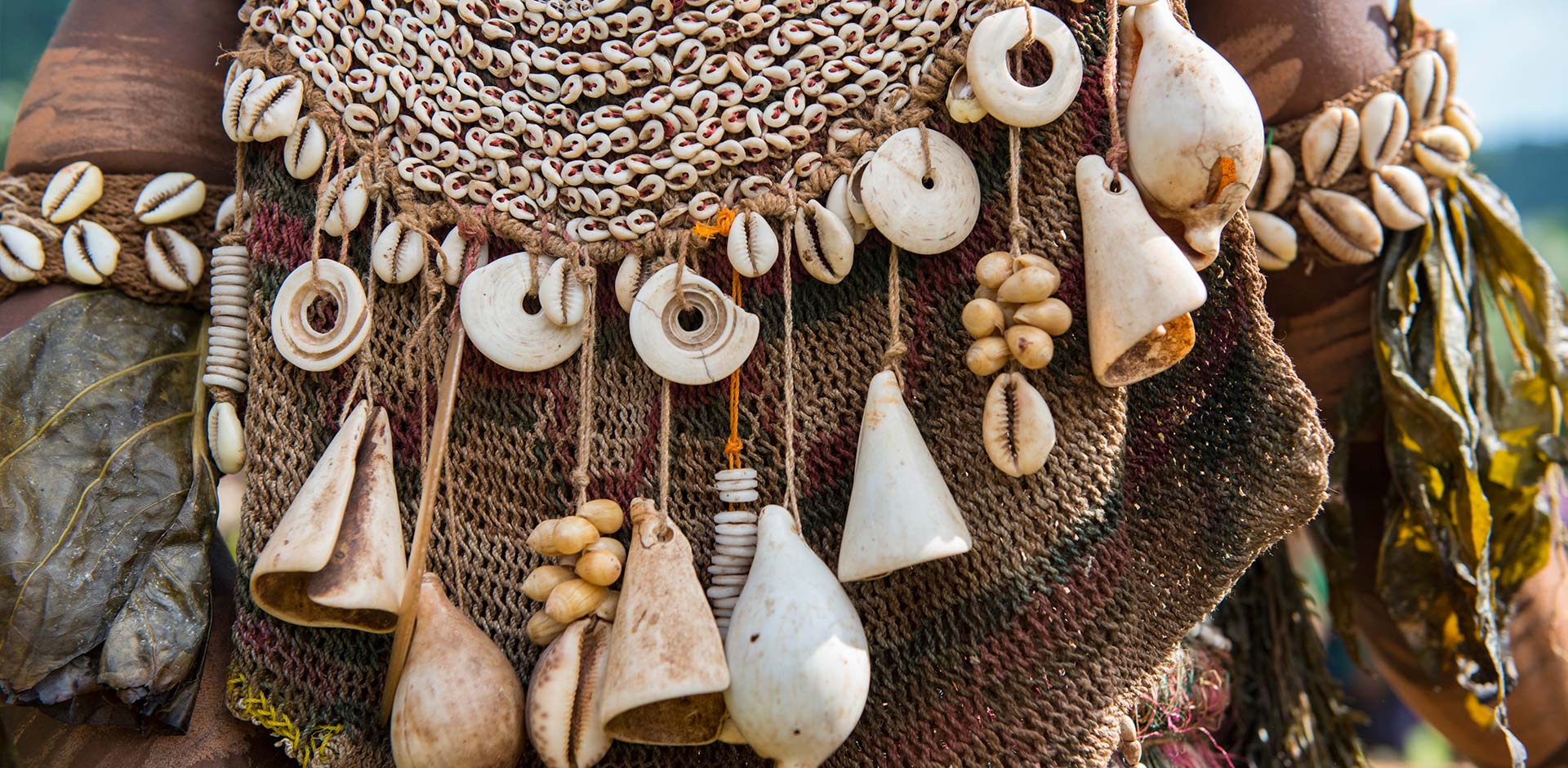 Day 10
Wewak
Fly to the beautiful coastal town of Wewak, built on an estuary. Upon landing, you'll be escorted to your hotel, Windjammer Beach Resort. Enjoy the day at your leisure, perhaps exploring nearby islands or just relaxing on the beach with sunset drinks.
Day 11
Madang
Today you will fly from Wewak to Madang, where you'll transfer to the relaxed beachfront surrounds of Jais Aben Resort. You have a full day here at your leisure to enjoy Madang's coastline, the beach and the facilities at the resort.
Day 12
Madang
You have another full day of beach time today, where you can relax, swim and sunbathe with the addition options of snorkeling, diving, or going on a day canoe trip to Kranget Island. On Kranget Island you can enjoy fresh seafood and crystal clear blue waters.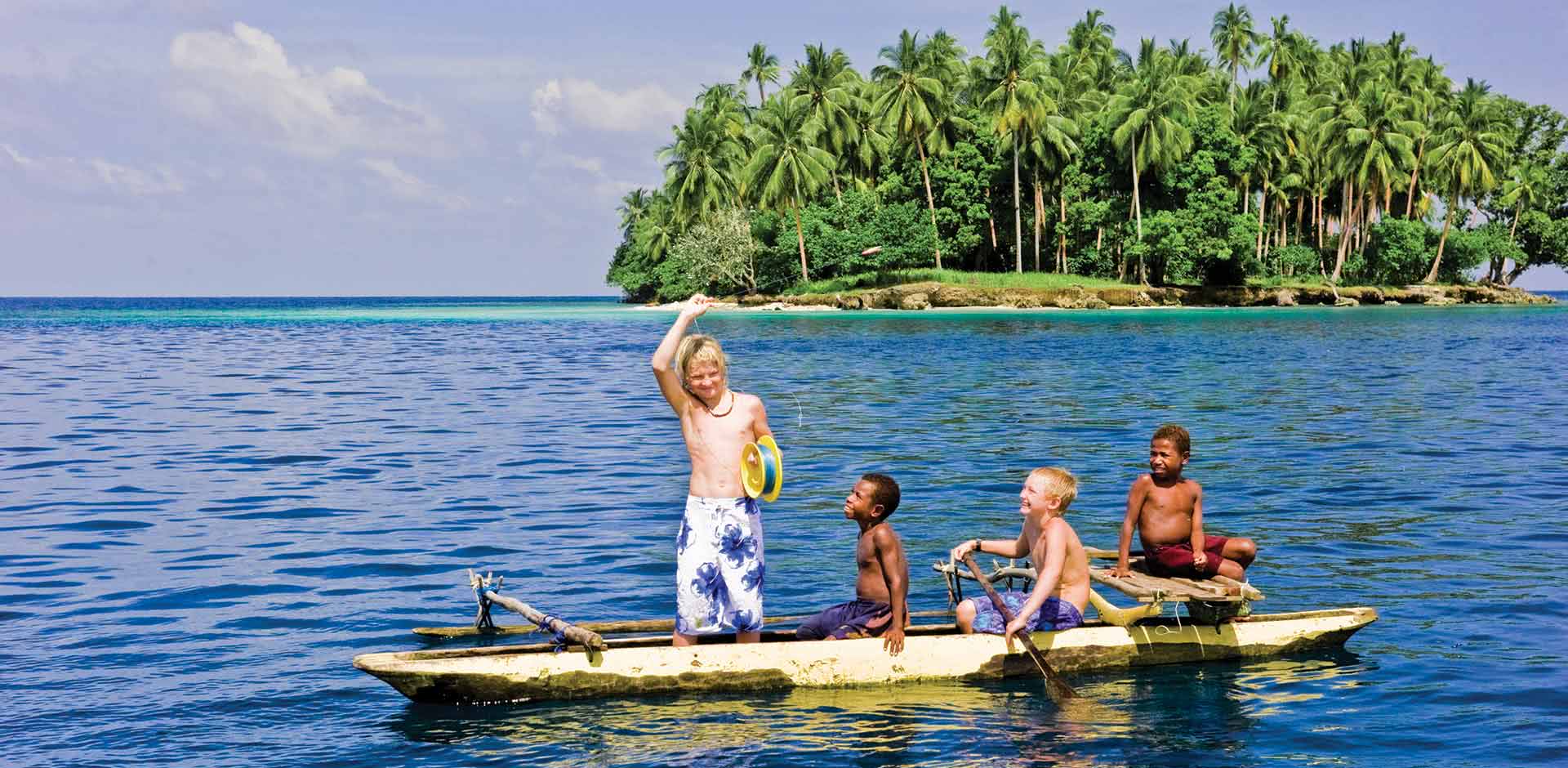 Day 13
Departure
On your final day you'll take a flight from Madang to Port Moresby where we will assist your onward travels and departure flight.
TERMS AND CONDITIONS
Price is based on double or twin hotel room occupancy and includes accommodation, transfers, car/driver, English-speaking guide, activities and entrance fees, breakfasts and some casual lunches while touring. Flights and optional special activities will be quoted separately. Most personal expenses, including dinners, alcoholic beverages, spa treatments and gratuities can be paid on the spot while traveling. Prices may vary depending on season, choice of accommodation and other factors.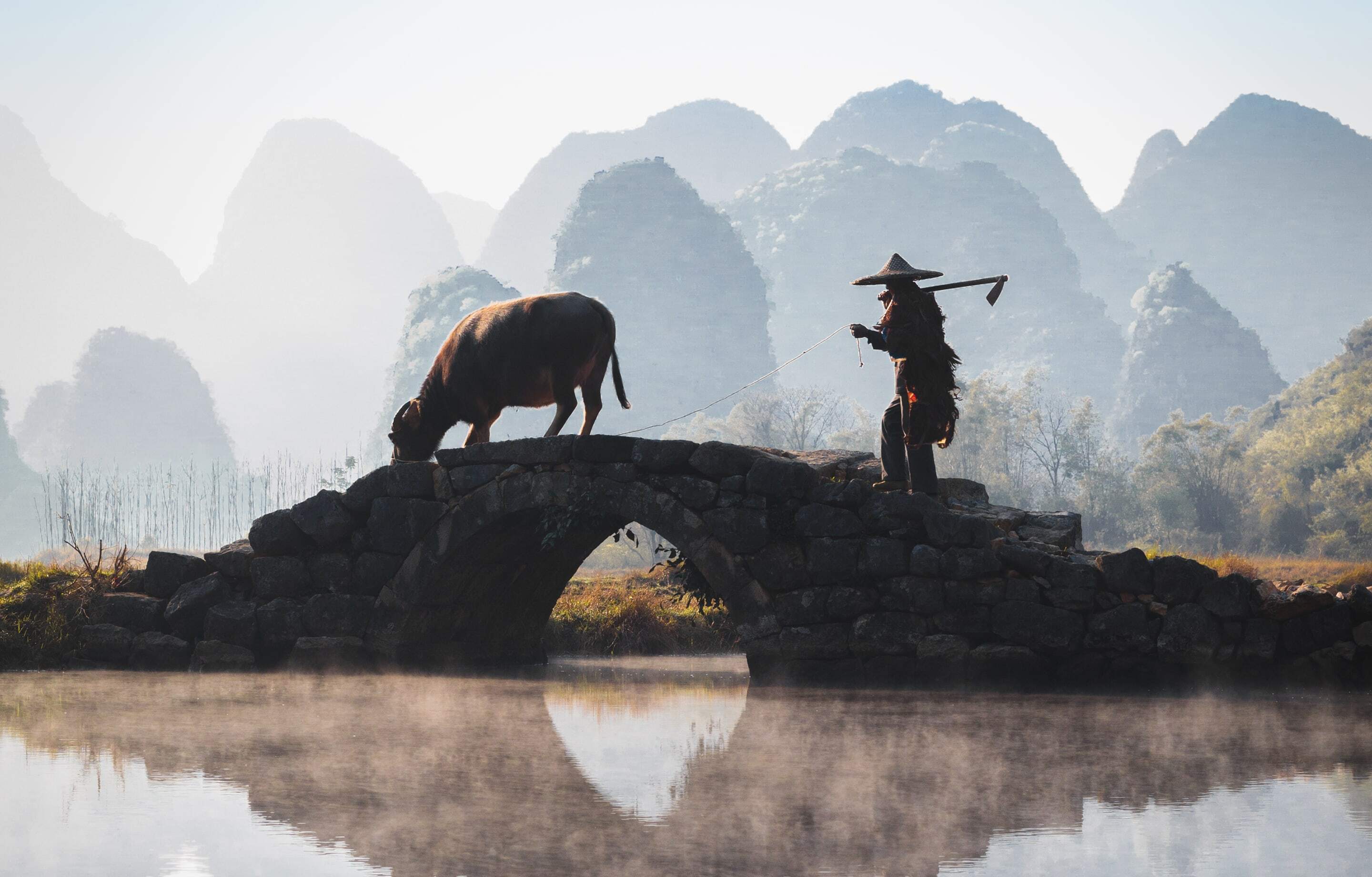 Why Remote Lands?
Exclusively Asia
With Remote Lands you'll travel with people who have made Asia the solitary focus of their own lifelong adventure. As our guest, you'll discover Asia on a journey that is completely, authentically your own, adapted from our own remarkable experiences and adventures over the years.
With Remote Lands you'll travel with people who have made Asia the solitary focus of their own lifelong adventure. As our guest, in the continent that our north American founders Catherine and Jay have adored and explored for decades, you'll discover Asia on a journey that is completely, authentically your own, adapted from our own remarkable experiences and adventures over the years.
Travelogues
An Asia-focused magazine brought to you by Remote Lands – a platform for adventure, luxury, and authenticity from experts and explorers around the continent.
What Others Say
Here is a small selection of the kind words our guests have said about us, as well as features by journalists and travel writers.
From the moment I happened upon the REMOTE LANDS website over a year ago, browsed the options, I knew that this would be well worth it. The entire staff is nothing less than professional with service that made us feel like royals.
This was truly the trip of a lifetime. Magical destinations, the most luxurious hotels in the world, and the most wonderful travel companions we could've wished for. We were treated like family everywhere we went and we have 14 new best friends.
We have used some of the top rated travel specialists all over the world and, without question, Catherine Heald and Remote Lands are at the very top of the list!