Why We Love This Hotel
Location: One couldn't possibly ask for a more superlative and exciting location for a hotel, with the Armani Hotel nestled into the Burj Khalifa, the world's tallest building, overlooking downtown Dubai.
History: One of the world's most fascinating construction projects, the Burj Khalifa was inaugurated in 2010, and is today known as a vertical city that rises into the sky.
Service: Everything in the hotel bears Armani's signature touch, including the warm Italian-style hospitality and fine service shown to its guests.
Read More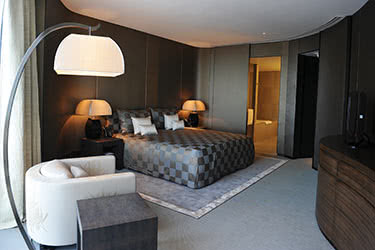 Preferred Hotel