Example Itinerary
An Emirati Cultural Journey
A rich and opulent place, Dubai is a city with futuristic buildings that almost touch the sky, man-made white sandy islands and beaches and every luxury available. Shop, dine and discover the culture and history behind the city. Spend time in Al Ain, a lush green city where the last of the traditional Camel Souks can be explored. Relax in luxury and stay at Qasr Al Sarab, a stunning hotel by Anantara,a true desert oasis where every luxury imaginable is available .The last stop on the journey is to Abu Dhabi, a city that rivals Dubai with the same glitz and glamour and luxuries at every turn.
This itinerary is an example. It's designed to inspire you and provide you with thoughtfully curated ideas. You can choose to do this exact itinerary or completely personalize it. All trips are 100% bespoke.
Highlights
• Glittering Skylines: Take in the high-rise cityscapes of Dubai and Abu Dhabi, then contemplate that a mere century ago these were simple fishing villages relying on the pearl trade.
• Camel Souq: Traders haggle aggressively over dromedaries at Al Ain's colorful and chaotic camel market.
• 600 Mosques: Sharjah's number of religious monuments is astounding and one of the most visually impressive is the Turkish-style Al Noor Mosque.
Day-by-Day
Day 1
Dubai
Arrive in Dubai and be greeted by a skyline that almost touches the heavens, taking in the energy of the city when chauffeured to your hotel of choice - the luxury accommodation options here are seemingly endless.
Day 2
Dubai
Discover museums, forts, Emirati life and of course the incredible sky-high buildings and man-made white sandy beaches. The city is brimming with galleries, restaurants, shops and museums. Tour the Dubai Museum which offers a look in to life through the centuries and go shopping at the Mall of the Emirates, one of the largest malls in the world with over 560 shops before heading back to the hotel for a relaxing night.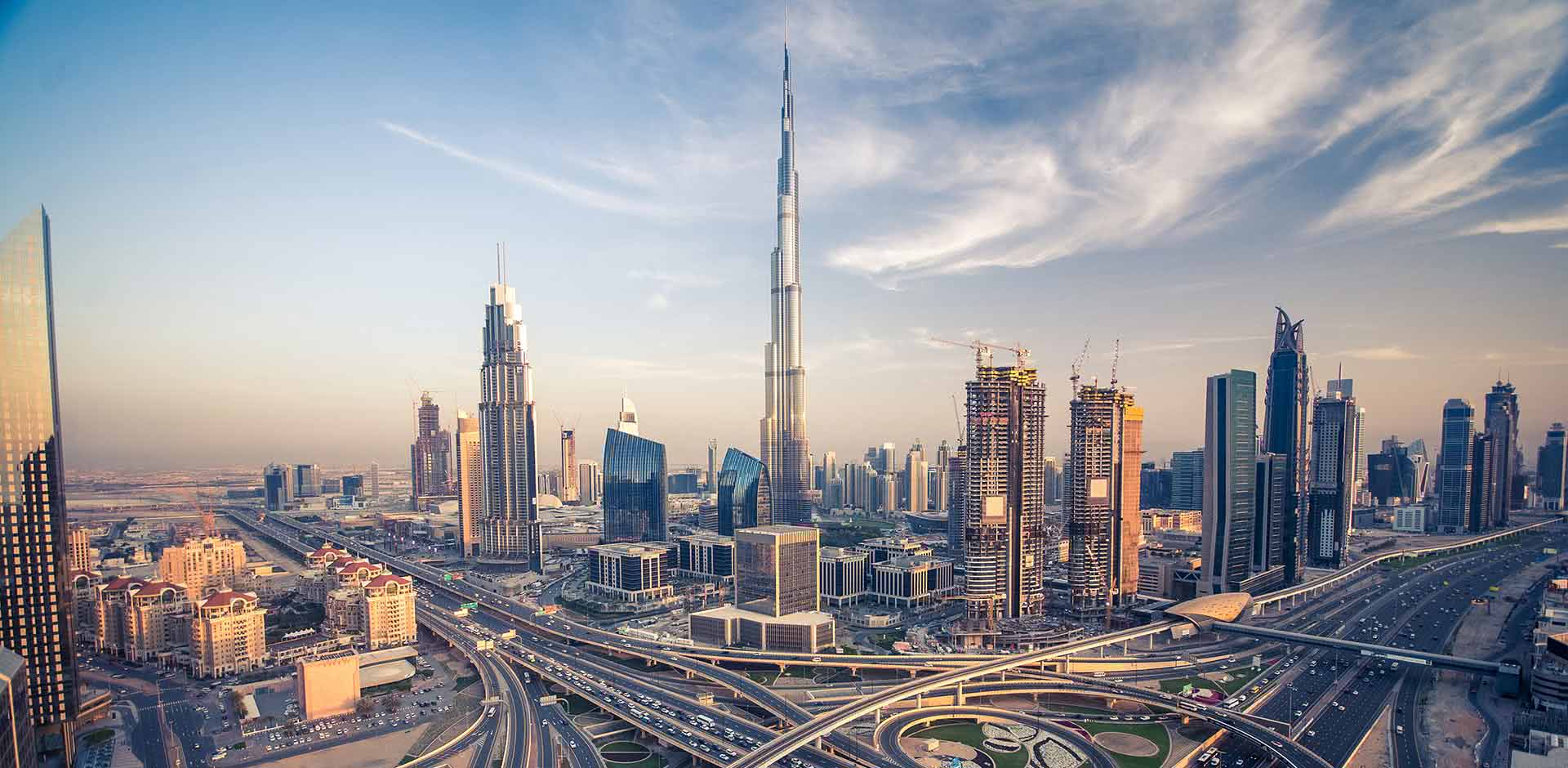 Day 3
Dubai
Visit the lush greenery of Al Ain, which literally means 'The Spring' - almost an hour and a half from Dubai over 77 miles, where there is much to enjoy. Explore the traditional Camel Souk where traders haggle over camels, sheep and goats and then look into the past at Al Ain National Museum at artifacts that date back to 3rd millennium BC including surgical instruments, weapons, silver jewellery and more. Enjoy an evening back the hotel.
Day 4
Dubai
A day tour of Sharjah with over 600 mosques is in the cards today, including the incredible Turkish-inspired Al Noor Mosque, as well as 20 museums to explore with the most impressive collection of Islamic artifacts stretching back 1,400 years housed at the Museum of Islamic Civilization. Enjoy the bustling Blue Souk with jewellery, gold, clothing and Arabian carpets and purchase some memories to take home before heading back to the hotel.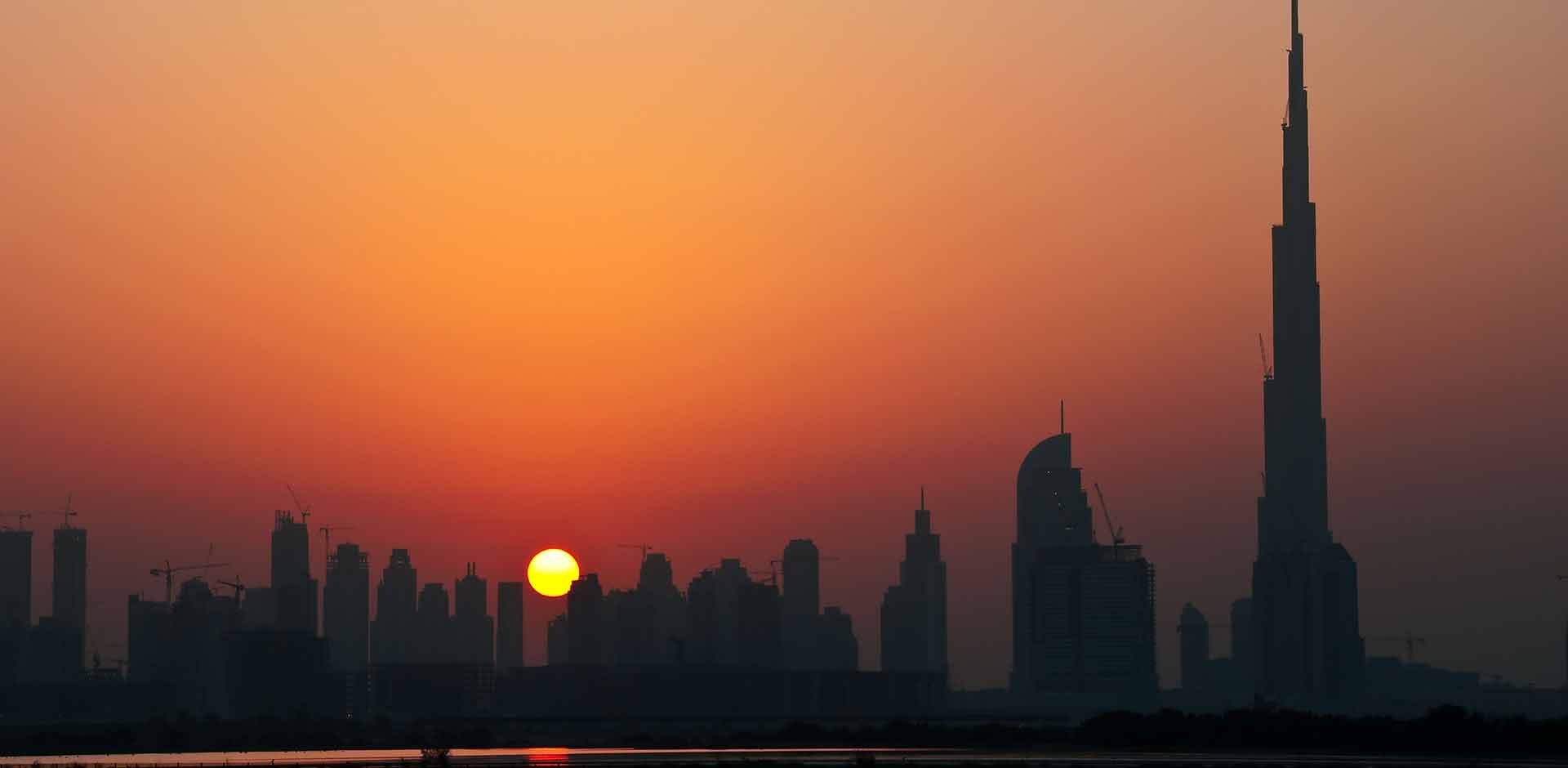 Day 5
Liwa Oasis
Qasr Al Sarab resort is only four hours away from Dubai, crossing 218 miles through flat desert landscapes dotted with local life, until the dunes start to become magically peaked and the stunning Qasr Al Sarab resort appears like a luxury oasis in the desert.
Day 6
Liwa Oasis
Spend the day enjoying all the resort has to offer including decadent pampering packages and treatments at the spa, first-class cuisine at any of the restaurants and cafes or spend time with the Saluki dogs (Arabian greyhounds), resident falcons and of course camels.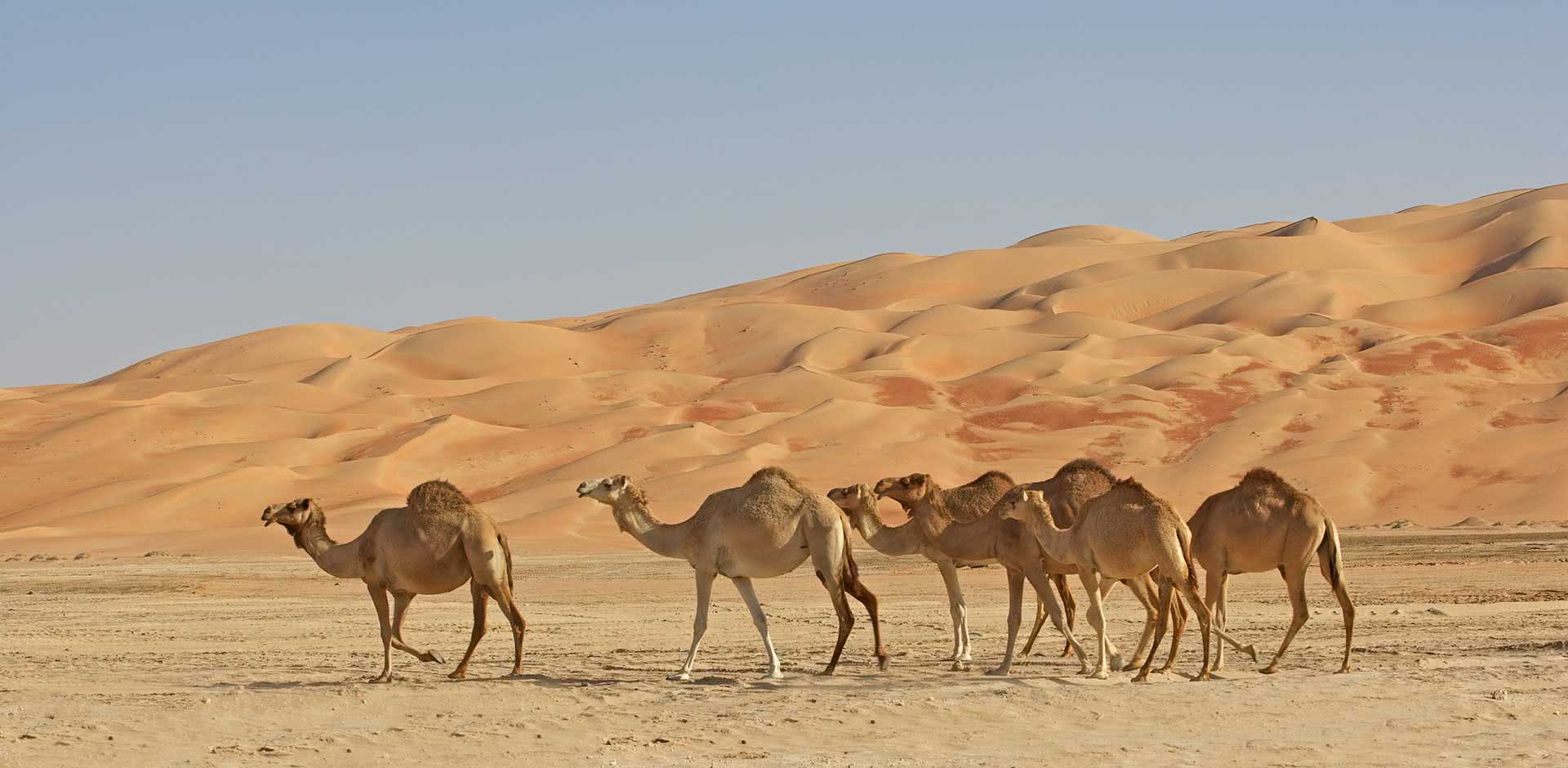 Day 7
Abu Dhabi
Wake to travel to the city of Abu Dhabi, only 130 miles away and just over two hours to visit this modern landscape abuzz with energy and every luxury available.
Day 8
Abu Dhabi
Discover the city of Abu Dhabi, with sky-high buildings and intricately-designed mosques, including the iconic Sheikh Zayed Mosque - renowned as the most important site of worship in the country. Visit the Date Market and explore hundreds of sweet and delicious varieties grown and harvested locally, take some back to the hotel to enjoy in the evening.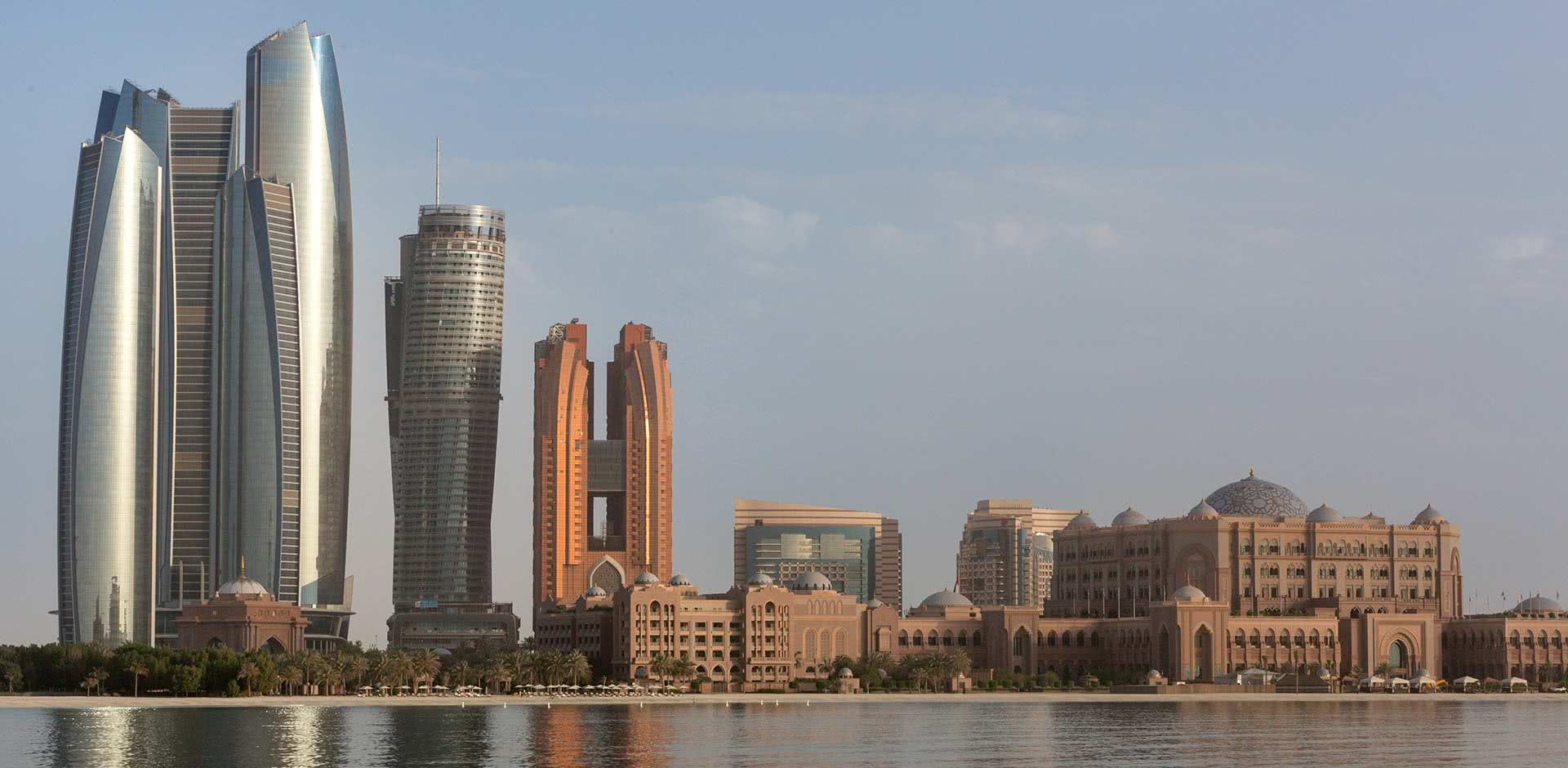 Day 9
Departure
A 90-minute journey covering 86 miles from Abu Dhabi to Dubai, bids farewell to this adventure and opens the door to the next.
TERMS AND CONDITIONS
Price is based on double or twin hotel room occupancy and includes accommodation, transfers, car/driver, English-speaking guide, activities and entrance fees, breakfasts and some casual lunches while touring. Flights and optional special activities will be quoted separately. Most personal expenses, including dinners, alcoholic beverages, spa treatments and gratuities can be paid on the spot while traveling. Prices may vary depending on season, choice of accommodation and other factors.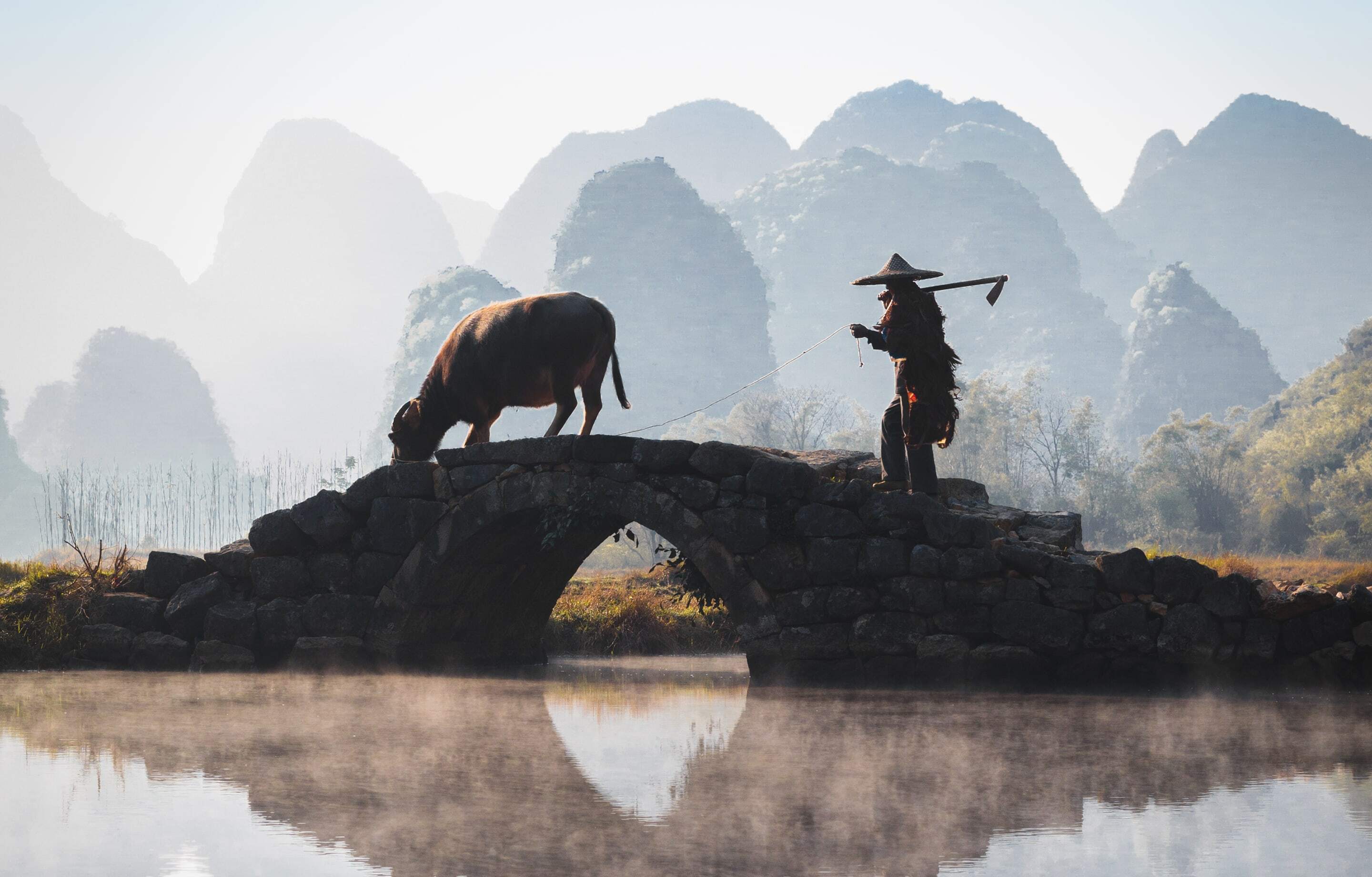 Why Remote Lands?
Exclusively Asia
With Remote Lands you'll travel with people who have made Asia the solitary focus of their own lifelong adventure. As our guest, you'll discover Asia on a journey that is completely, authentically your own, adapted from our own remarkable experiences and adventures over the years.
With Remote Lands you'll travel with people who have made Asia the solitary focus of their own lifelong adventure. As our guest, in the continent that our north American founders Catherine and Jay have adored and explored for decades, you'll discover Asia on a journey that is completely, authentically your own, adapted from our own remarkable experiences and adventures over the years.
Travelogues
An Asia-focused magazine brought to you by Remote Lands – a platform for adventure, luxury, and authenticity from experts and explorers around the continent.
What Others Say
Here is a small selection of the kind words our guests have said about us, as well as features by journalists and travel writers.
From the moment I happened upon the REMOTE LANDS website over a year ago, browsed the options, I knew that this would be well worth it. The entire staff is nothing less than professional with service that made us feel like royals.
This was truly the trip of a lifetime. Magical destinations, the most luxurious hotels in the world, and the most wonderful travel companions we could've wished for. We were treated like family everywhere we went and we have 14 new best friends.
We have used some of the top rated travel specialists all over the world and, without question, Catherine Heald and Remote Lands are at the very top of the list!