Example Itinerary
Cities of the UAE
Overflowing with wealth, Dubai is a great city to explore with futuristic skyscrapers and malls with endless shopping for every luxury available. Visit Sharjah, with an incredible 600 mosques and over 20 museums to explore, a great way to gain insight into the Emirati culture and ways of life now and in the past. Moving on to Abu Dhabi, a city to rival Dubai, with the same luxuries but a greater feeling of culture pulsing through the air. Spend time in Al Ain, a stunning lush green oasis where the last of the traditional Camel Souks can be found before the last stop on the journey, Al Maha, a stark contrast to city life flowing with lush flora and a variety fauna with sand dunes on the horizon.
This itinerary is an example. It's designed to inspire you and provide you with thoughtfully curated ideas. You can choose to do this exact itinerary or completely personalize it. All trips are 100% bespoke.
Highlights
• Ships of the Desert: Al Ain's crazy and chaotic camel souq is the place to go if you're in the market for a dromedary, or a glimpse into traditional Middle Eastern life.
• Sheikh Zayed Mosque: The UAE's largest mosque, located in Abu Dhabi, is a dazzling sight to behold in white and gold.
• Shopping: The opulent and extensive malls of Dubai offer high-end labels and luxury wares (plus air-conditioning), whereas the souks and bazaars are treasure troves of authentic souvenirs.
Day-by-Day
Day 1
Dubai
Arriving in Dubai, the city known for luxury shopping, ultramodern architecture, lively nightlife and man-made islands with marine-animal parks, a chauffeur will transfer to your ultra-luxury hotel for the evening.
Day 2
Dubai
Dubai city is alive with Emirati life, museums, forts and countless shops and restaurants. Gain an insight into local culture at the Sheikh Mohammed Centre for Cultural Understanding and look into life many centuries ago at the Dubai Museum before Shopping at the Meena Bazar, Spice Souk, Gold Souk or the Mall of the Emirates, one of the largest malls in the world.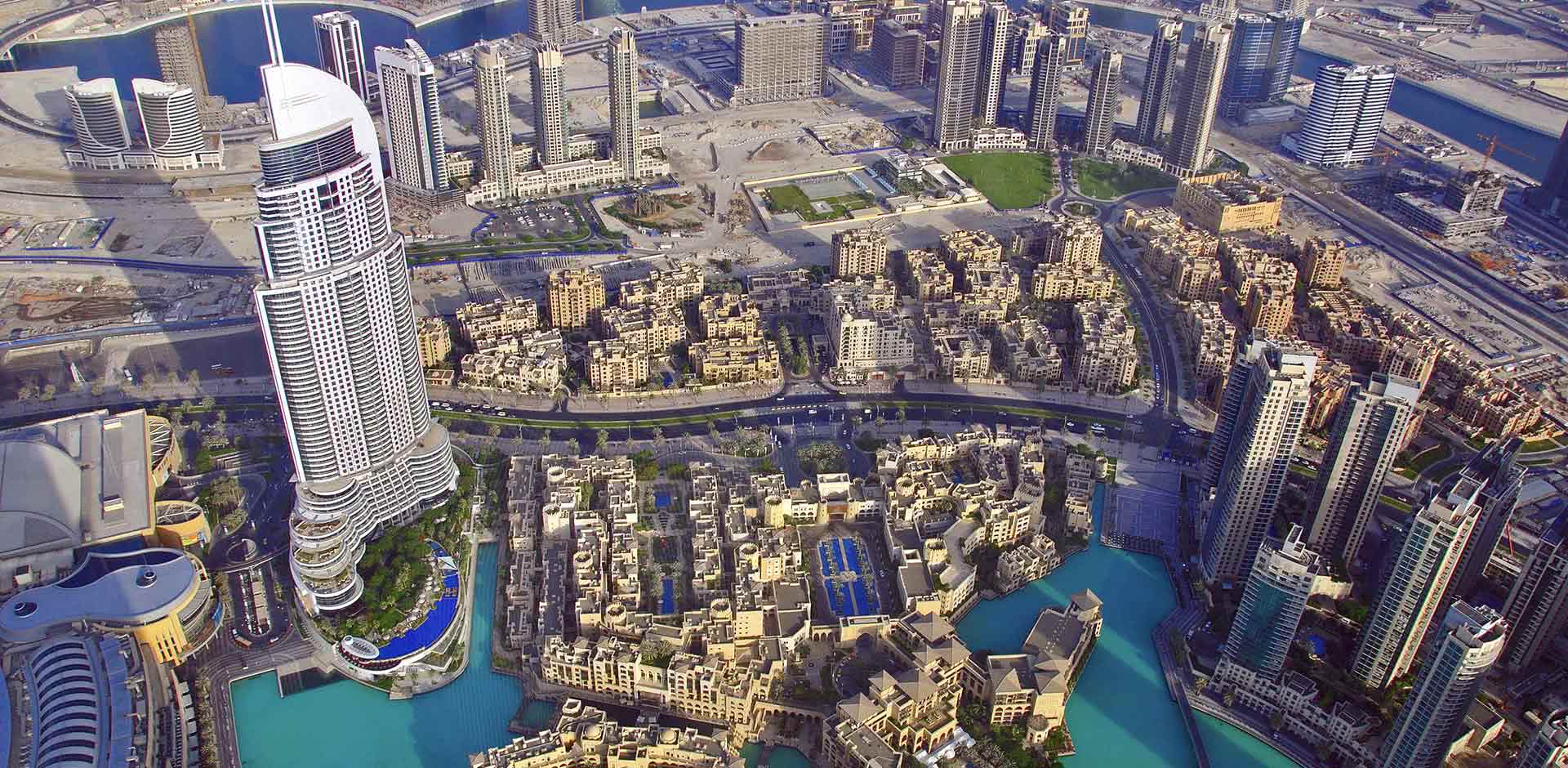 Day 3
Sharjah
On the third day, visit Sharjah, the third-largest Emirate in the UAE with over 600 mosques including the incredible Turkish inspired Al Noor Mosque, the most famous of its mosques. Explore the Museum of Islamic Civilization; an impressive collection of Islamic artifacts stretching back 1,400 years and shop at the infamous Blue Souk for gold, fabrics, Arabian rugs and more..
Day 4
Abu Dhabi
Around 130 miles away and just over two hours is the city of Abu Dhabi, the next stop on the journey. Much like Dubai, with its modern landscape, it is a unique city with much to discover including the iconic Sheikh Zayed Mosque that is considered the most important site of worship in the country and discover the Date Market, with countless sweet sticky varieties to sample before relaxing for the evening at the hotel.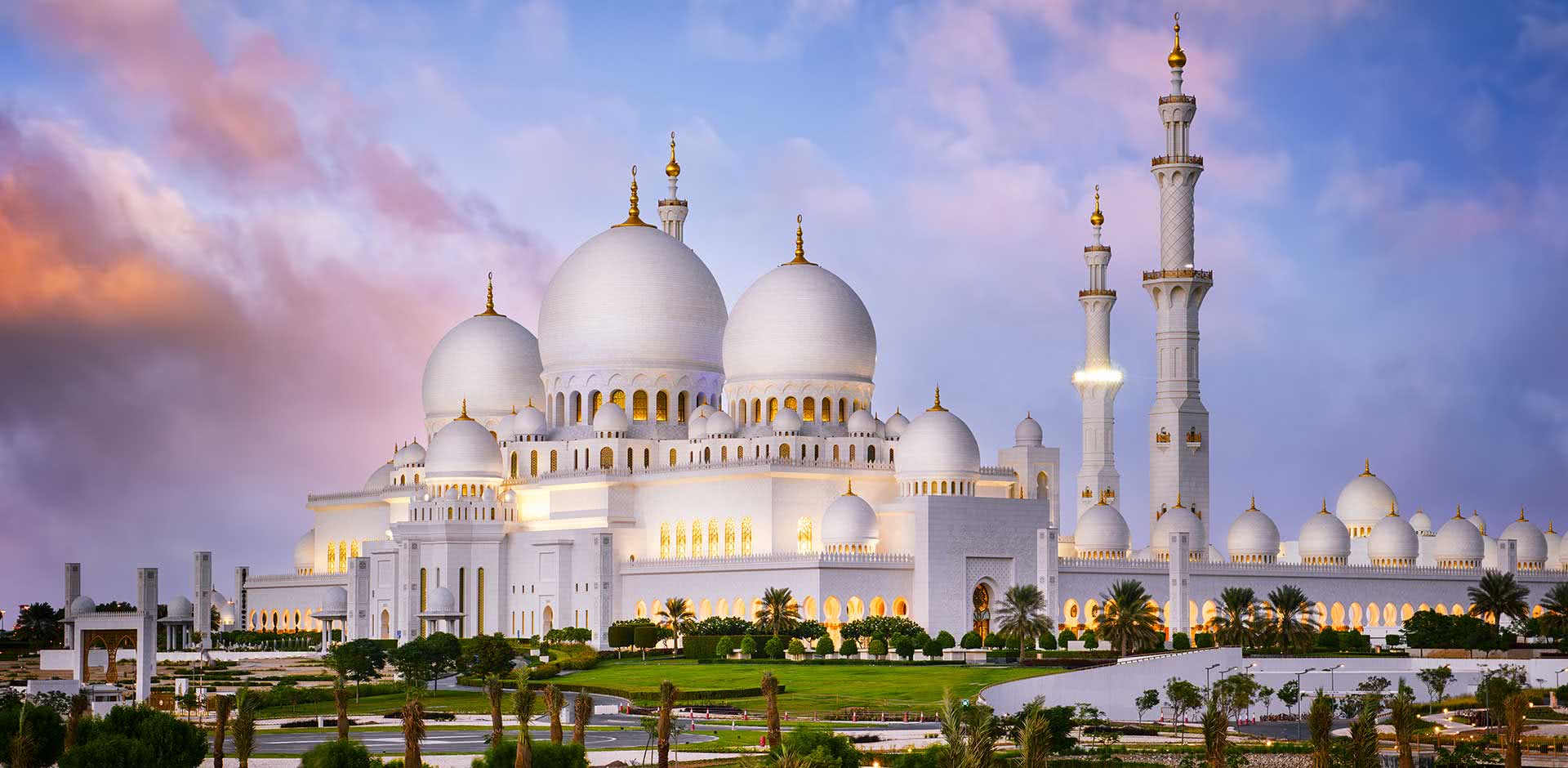 Day 5
Al Ain
This lush green city with Al Ain meaning 'The Spring' is an hour and a half from Abu Dhabi where there is so much to explore. The noisy traditional Camel Souk is steeped in Arabic culture where traders haggle over these 'ships of the desert'. Discover the past excavated objects from nearby tombs which date back to 3rd millennium BC, weapons, silver jewellery traditional costumes, pottery and more. Enjoy an evening back the hotel.
Day 6
Al Maha
Located within the Dubai Desert Conservation Reserve 118 miles and just shy of two hours from Abu Dhabi, the flora and fauna of this landscape creates an amazing desert oasis and feels worlds away from city life.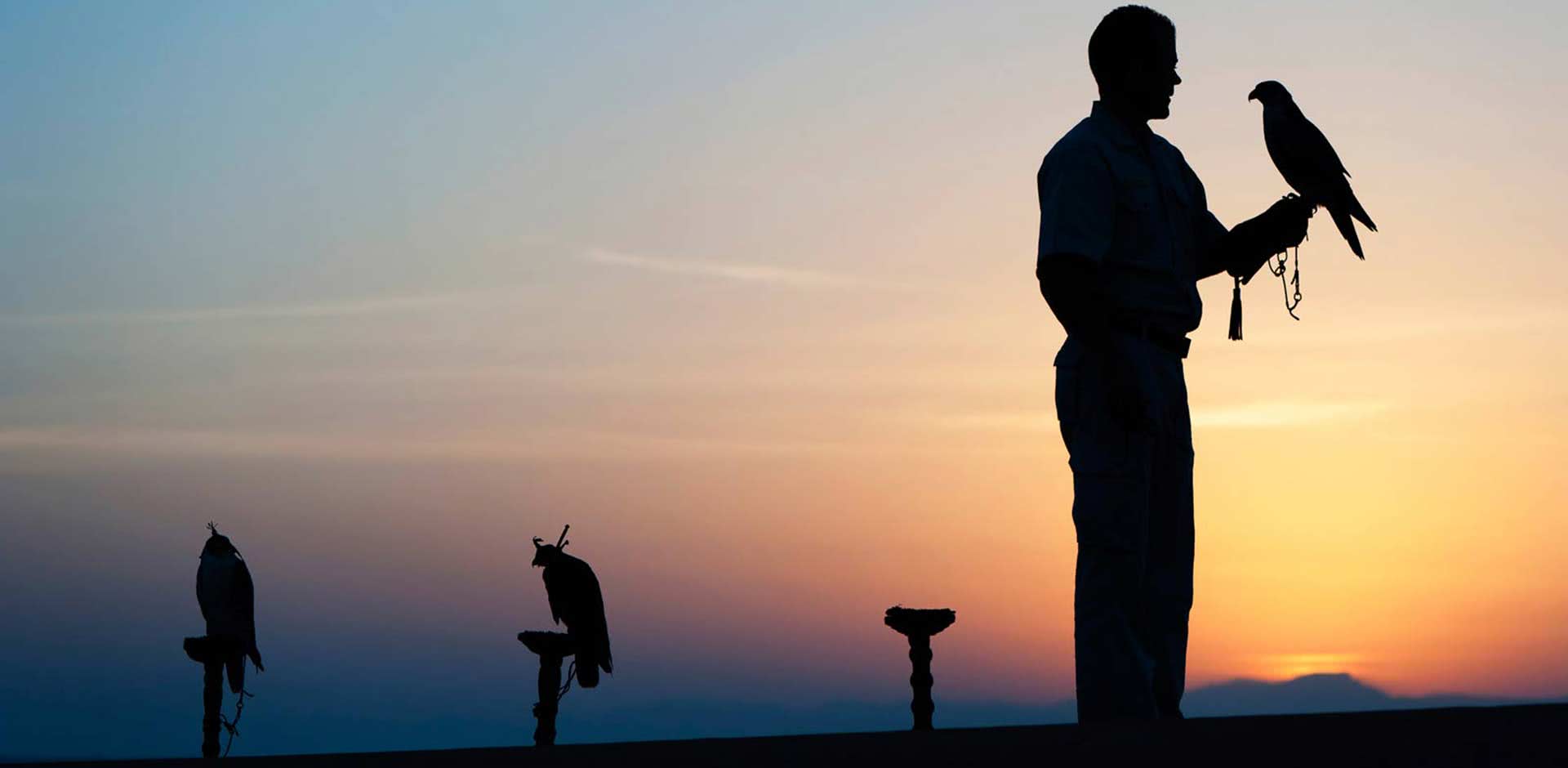 Day 7
Al Maha
Awake to a day of leisure in Al Maha and discover the magical world of falconry, learning about these majestic creatures or trek the desert with a guide to discover the sandy dunes or perhaps enjoy the thrill of the dunes in a 4x4 with an experienced driver before heading back to the hotel for an evening of leisure..
Day 8
Departure
A short 35-minute journey covering 25 miles from Al Maha to Dubai, sees the end to this adventure, ready for the next.
TERMS AND CONDITIONS
Price is based on double or twin hotel room occupancy and includes accommodation, transfers, car/driver, English-speaking guide, activities and entrance fees, breakfasts and some casual lunches while touring. Flights and optional special activities will be quoted separately. Most personal expenses, including dinners, alcoholic beverages, spa treatments and gratuities can be paid on the spot while traveling. Prices may vary depending on season, choice of accommodation and other factors.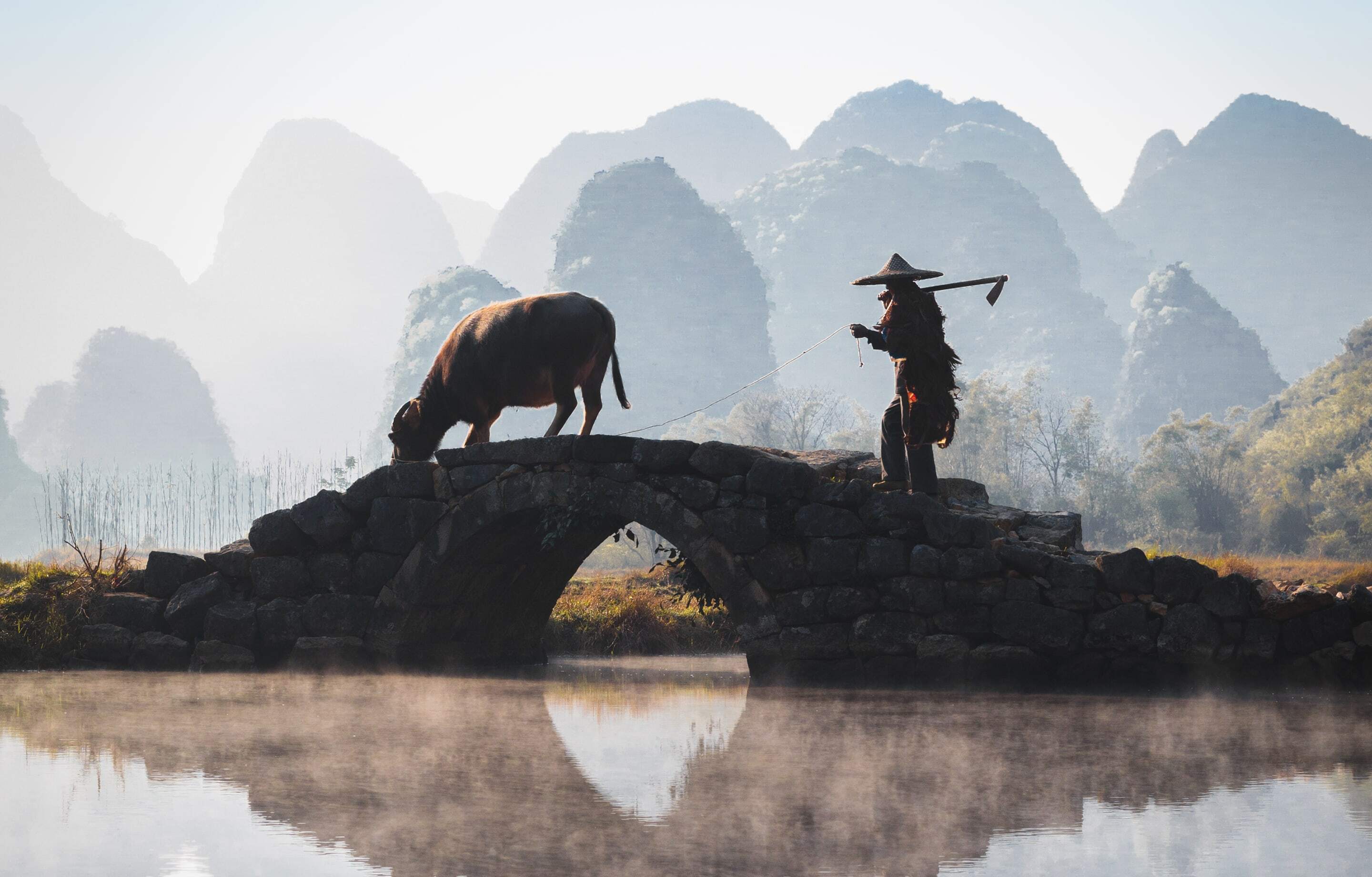 Why Remote Lands?
Exclusively Asia
With Remote Lands you'll travel with people who have made Asia the solitary focus of their own lifelong adventure. As our guest, you'll discover Asia on a journey that is completely, authentically your own, adapted from our own remarkable experiences and adventures over the years.
With Remote Lands you'll travel with people who have made Asia the solitary focus of their own lifelong adventure. As our guest, in the continent that our north American founders Catherine and Jay have adored and explored for decades, you'll discover Asia on a journey that is completely, authentically your own, adapted from our own remarkable experiences and adventures over the years.
Travelogues
An Asia-focused magazine brought to you by Remote Lands – a platform for adventure, luxury, and authenticity from experts and explorers around the continent.
What Others Say
Here is a small selection of the kind words our guests have said about us, as well as features by journalists and travel writers.
From the moment I happened upon the REMOTE LANDS website over a year ago, browsed the options, I knew that this would be well worth it. The entire staff is nothing less than professional with service that made us feel like royals.
This was truly the trip of a lifetime. Magical destinations, the most luxurious hotels in the world, and the most wonderful travel companions we could've wished for. We were treated like family everywhere we went and we have 14 new best friends.
We have used some of the top rated travel specialists all over the world and, without question, Catherine Heald and Remote Lands are at the very top of the list!