Why We Love This Hotel
Location: Dwarika's Hotel, Kathmandu, one of Kathmandu, Nepal's most stunning pieces of architecture, sits within walking distance of the famous Pashupatinath temple, while also being just a short drive away from the airport.
History: The hotel hosts an impressive array of artifacts dating back as far back as the 13th century. The area itself is also teeming with ancient culture, with an impressive history that spans two millennia.
Service: Guests will love the warmth of traditional Nepalese hospitality for which this hotel is widely-praised.
Read More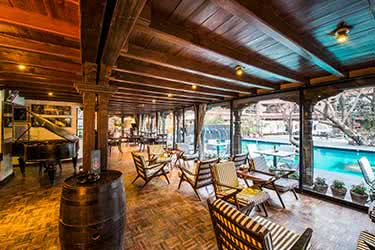 Preferred Hotel