Example Itinerary
Kathmandu Culture Trail to the Heights of Jomsom
Trekking in Nepal still proves to be the most popular way for visitors to experience the incredible Himalayan scenery – but sometimes too much time spent on your feet can be overwhelming (particularly at altitudes pushing 12,000 feet). This nine-day itinerary finds the perfect balance between trekking, sightseeing, and road trips, taking you from Kathmandu, to Pokhara, Jomsom and back again. After touching down, get to know the capital with a day of sightseeing, then fly to Pokhara – Nepal's second largest city – for a dose of adventure as you explore caves, cross dramatic mountainside lakes and temple hop. A second flight takes you to Jomsom, which you'll use as a base for trekking and road expeditions to the Himalayan villages of Marpha, Thini and Jharkot. Arrive back in Kathmandu via another sightseeing trip in Pokhara nine eventful days after first setting out.
This itinerary is an example. It's designed to inspire you and provide you with thoughtfully curated ideas. You can choose to do this exact itinerary or completely personalize it. All trips are 100% bespoke.
Highlights
• Exploring Kathmandu: While staying in the luxury of Dwarika's Hotel, watch the cremations of Pashupatinath Temple, take a walk through Durbar Square, and Boudhanath.
• Pokhara: Before trekking in earnest, travelers get the opportunity to sightsee in one of Nepal's most charming cities, where they can see Bindabasini Temple and take a boat ride across the dramatic Fewa Lake.
• Annapurna Range: Trek from Jomsom through the Annapurnas, one of the most photogenic mountain ranges in Nepal. Along the way meet with locals in villages and explore the sacred waters of Mount Nilgiri.
Day-by-Day
Day 1
Kathmandu
After a memorable arrival at Kathmandu's dramatic airport – surrounded by the snow-capped peaks of the Himalayas in every direction – meet with a tour representative who is on hand to help with visa formalities. Next, transfer to your hotel in the capital before getting debriefed on the tour's itinerary. Spend the rest of the day relaxing at the hotel or checking out your new surroundings at your own leisure.
Day 2
Kathmandu
Wake up in time for breakfast at the hotel, heading out in the morning for sightseeing trips around Kathmandu city, Swayambhunath, and Patan. Around the capital, your guide shows you the famous Durbar Square – home to several of the city's key temples, monuments, palaces, and courtyards. Venturing just outside of town, admire the brilliant 2,000-year-old 'Swayambhunath' Buddhist stupa, as well as another stunning historical square three miles away at Patan, which holds dozens of Buddhist and Hindu temples – the highlight being a three-storey 12th-century monastery overlooking the hills.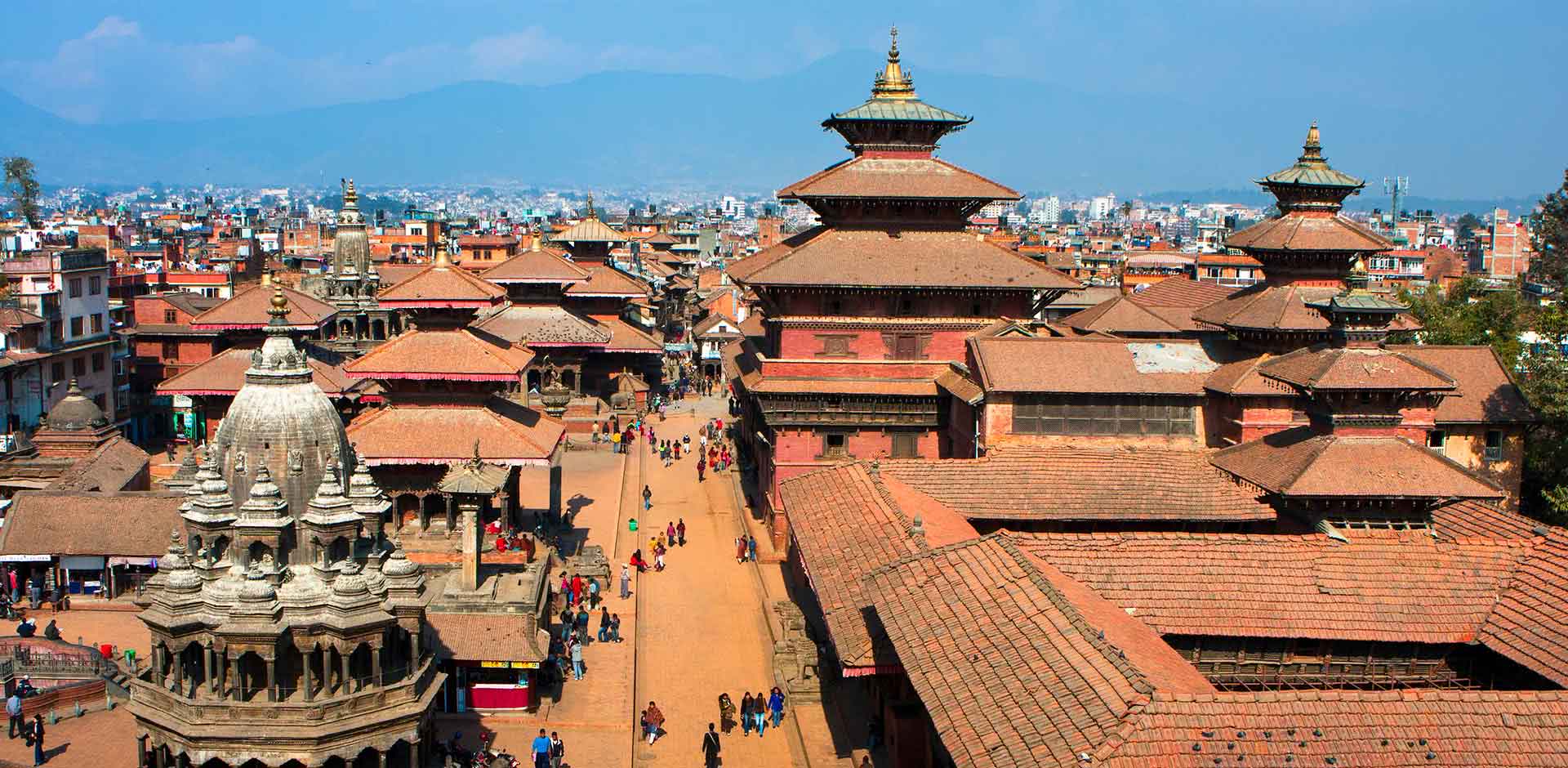 Day 3
Pokhara
Depart Kathmandu on the morning of this third day, making the short hop over the mountains to Pokhara with a 25-minute flight. After checking-in, the rest of the day is packed full of sightseeing opportunities around this majestic region; browse the stalls at the town's old bazaar, explore the highly sacred 'Bindabasini' temple, take a boat ride across the dramatic Phewa Lake in the foothills of Mount Annapurna and go adventure seeking at the mysterious Gupteshwar Cave – a popular pilgrimage site for Hindus from all across Asia. Head back to the hotel in Pokhara for dinner and a well-earned rest.
Day 4
Pokhara
At nearly 10,000 meters above sea level, the tiny Himalayan town of Jomsom is the highest place you'll be sleeping at during this nine-day tour. There's only one real way to get in, by taking a short 20-minute flight over the mountains from Pokhara. Once arrived, a representative is on hand to meet you and take you for lunch. In the afternoon, set out on a two-hour hike to Marpha, an incredibly remote Thakali village famous for its quaint paved streets, central monastery, and an apple orchard. Retrace your steps back to Pokhara in time for nightfall.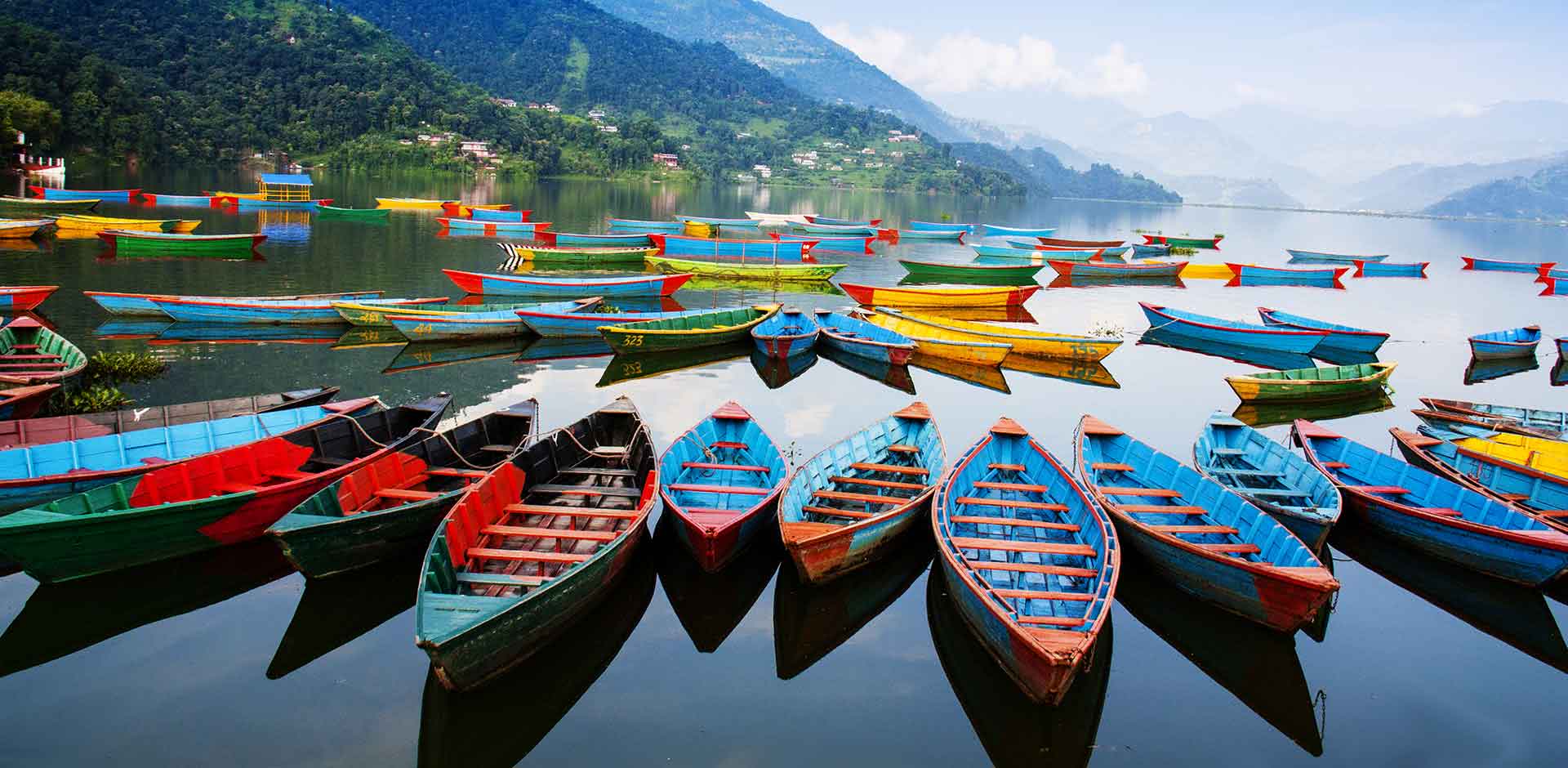 Day 5
Jomsom
Take a seven-mile drive out of Jomsom to Kagbeni, a pretty little riverside village that looks as though it hasn't seen change in centuries. Mud-built houses are packed in tightly along dark, tunnel-like lanes, while an imposing pale yellow-colored fort towers above the city. There's chance for a quick village tour, saying 'hello' to the friendly locals – many of whom still dress in traditional Tibetan clothes – along the way. Head back to Jomsom later for free time in the afternoon and an overnight stay.
Day 6
Jomsom
More trekking awaits on this seventh day, again using the small town of Jomsom as a base. In the morning, head out on a scenic 3-mile route to the ancient village of Thini, with a stop off at the stunning turquoise water of Dhumba Lake along the way back. Nestled in the foothills of Mount Nilgiri, legend has it that the water here once turned red; after a long religious ceremony, the water slowly turned back to its natural turquoise color, thus making this a hugely sacred site. Head back to Jomsom for the night later on.
Day 7
Jomsom
A trek today takes you to the highest altitudes of the entire Himalayan tour, reaching the remote settlement of Muktinath at just over 12,000 feet. Begin the day with a drive out of Jomsom to Jharkot, admiring the impressive fort and perhaps sampling a fresh peach from the village's very own orchard. Across the valley, you can also make out the ruins of Dzong, the ancient capital of this region. Continue on to Muktinath, an important pilgrimage site for both Hindus and Buddhist and home to a stunning pagoda enshrouded by the mountainscape. Complete the loop back to Jomsom later in the afternoon for overnight at your guesthouse.
Day 8
Kathmandu
Catch the short flight back to Pokhara after breakfast, arriving back in the city with plenty of time left some more sightseeing on this penultimate day. Your guide takes you on to see the gorgeous 1,600-year-old temple at Pashupatinath, as well as the world-famous Boudhanath monument – one of the largest of its type in the whole country. Another flight takes you back to Kathmandu, ready to depart Nepal the following day.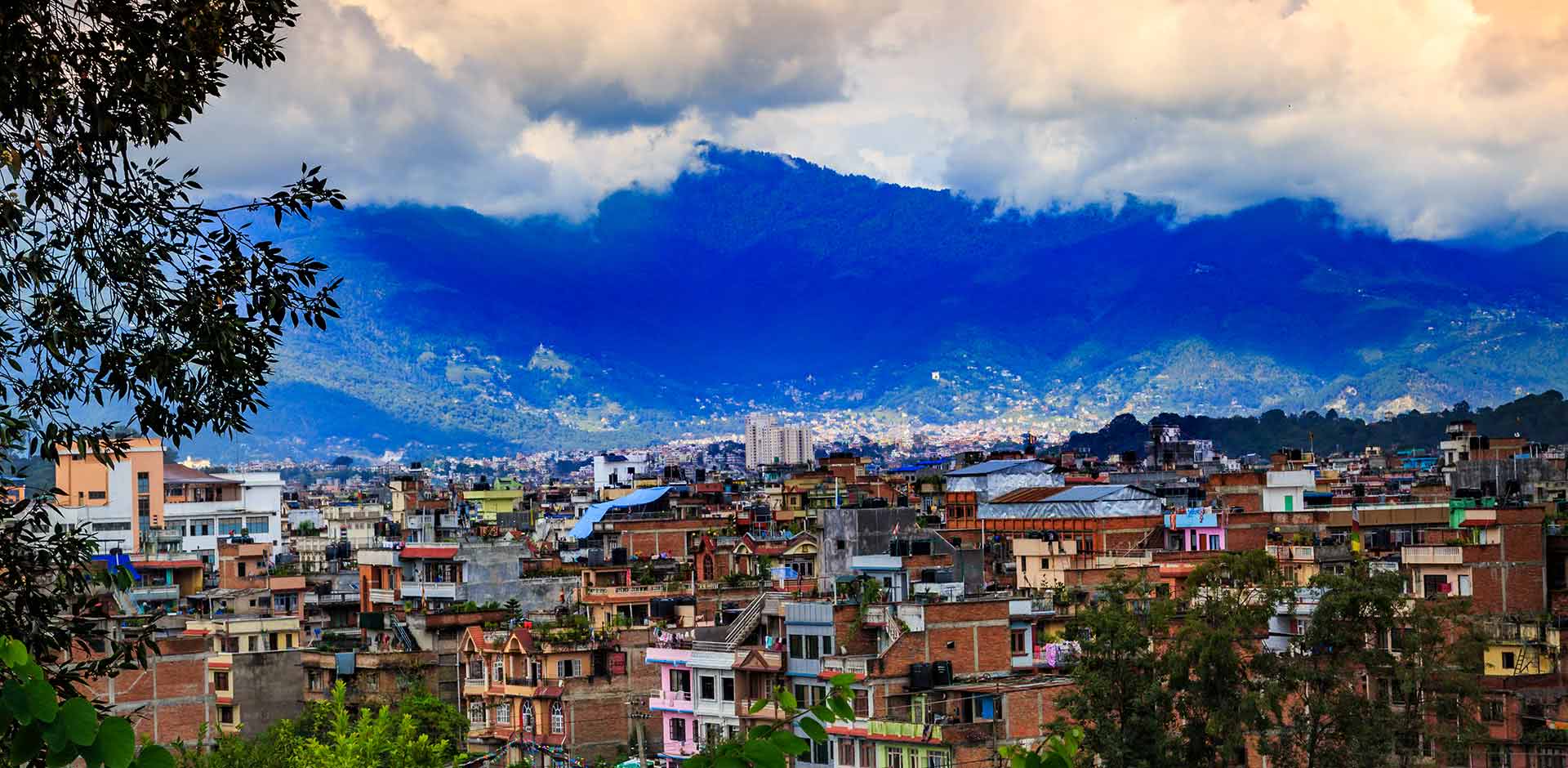 Day 9
Departure
Have breakfast at your hotel in Kathmandu before packing your bags and checking out. A representative is on hand to show you on to the international airport where you'll catch a flight to your next destination of choice.
TERMS AND CONDITIONS
Price is based on double or twin hotel room occupancy and includes accommodation, transfers, car/driver, English-speaking guide, activities and entrance fees, Nepal visa fees, all necessary permits, breakfasts and some casual lunches while touring. Flights and optional special activities will be quoted separately. Most personal expenses, including dinners, alcoholic beverages, spa treatments and gratuities can be paid on the spot while traveling. Prices may vary depending on season, choice of accommodation and other factors.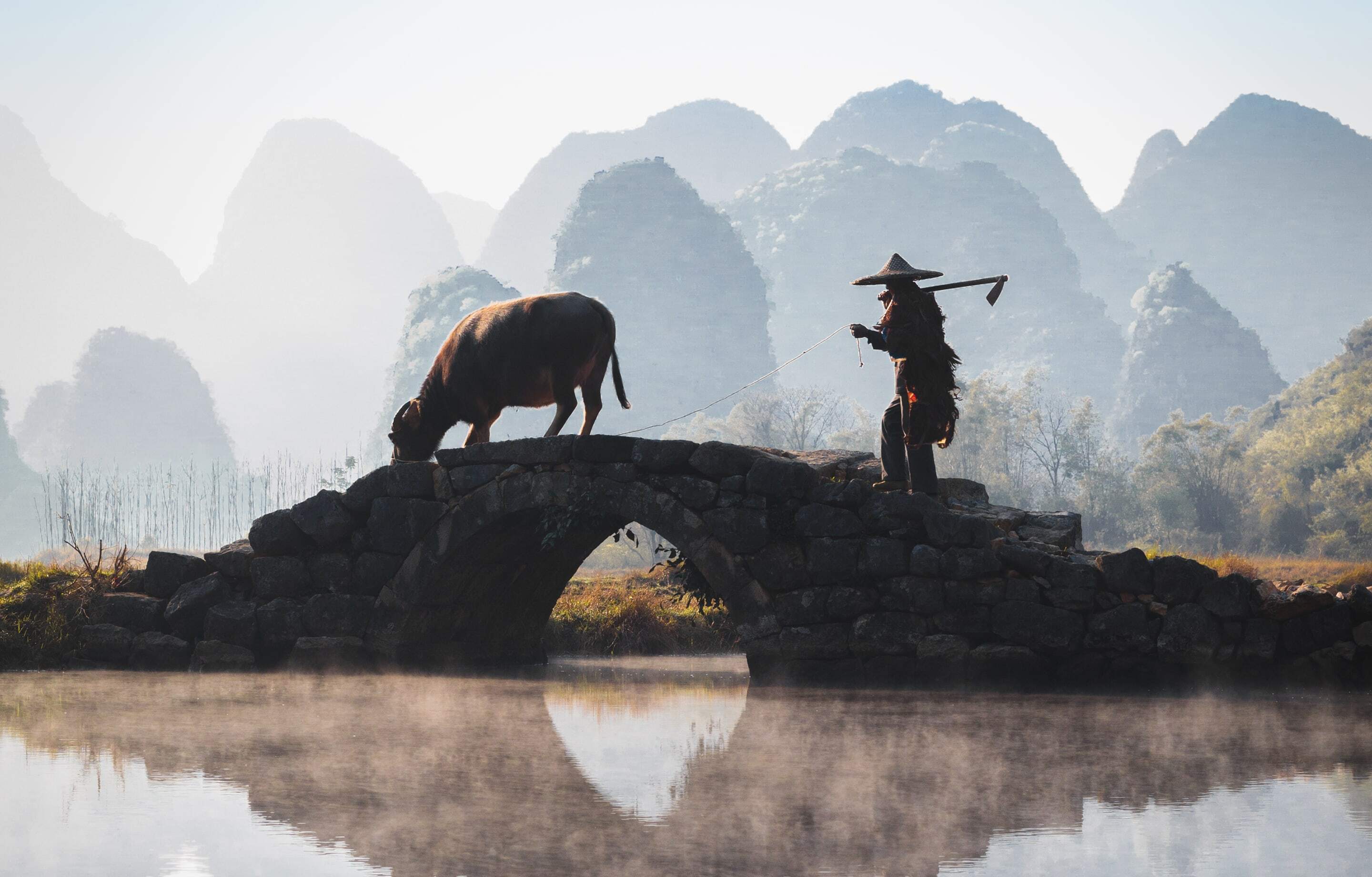 Why Remote Lands?
Exclusively Asia
With Remote Lands you'll travel with people who have made Asia the solitary focus of their own lifelong adventure. As our guest, you'll discover Asia on a journey that is completely, authentically your own, adapted from our own remarkable experiences and adventures over the years.
With Remote Lands you'll travel with people who have made Asia the solitary focus of their own lifelong adventure. As our guest, in the continent that our north American founders Catherine and Jay have adored and explored for decades, you'll discover Asia on a journey that is completely, authentically your own, adapted from our own remarkable experiences and adventures over the years.
Travelogues
An Asia-focused magazine brought to you by Remote Lands – a platform for adventure, luxury, and authenticity from experts and explorers around the continent.
What Others Say
Here is a small selection of the kind words our guests have said about us, as well as features by journalists and travel writers.
From the moment I happened upon the REMOTE LANDS website over a year ago, browsed the options, I knew that this would be well worth it. The entire staff is nothing less than professional with service that made us feel like royals.
This was truly the trip of a lifetime. Magical destinations, the most luxurious hotels in the world, and the most wonderful travel companions we could've wished for. We were treated like family everywhere we went and we have 14 new best friends.
We have used some of the top rated travel specialists all over the world and, without question, Catherine Heald and Remote Lands are at the very top of the list!