Example Itinerary
Made for Mountain Majesty: Hiking in the Annapurna Foothills of Nepal
Known for its time-honored culture and pristine, panoramic views, Nepal is a unique combination of vibrant population and remote landscapes. While its larger cities provide endless opportunity for any visitor, the quaint villages scattered abundantly throughout the omnipresent mountains are indeed the most intriguing elements in this effervescent landscape. Begin your journey with an exploration of colorful Kathmandu. Then, continue on foot into the untouched mountains for an adventure unlike any other.
This itinerary is an example. It's designed to inspire you and provide you with thoughtfully curated ideas. You can choose to do this exact itinerary or completely personalize it. All trips are 100% bespoke.
Highlights
Explore Kathmandu's famous "Monkey Temple" of Swayambhunath
Watch the glorious sunrise over the Annapurna Foothills Shop in the charming village of Pothana
Relax on a peaceful, private boat ride across Phew Lake
Day-by-Day
Day 1
Kathmandu
Arrive right among the breathtaking, snow-capped mountains of Kathmandu, Nepal. After landing amidst endless natural beauty, greet your driver and allow yourself to be swept away by the tranquil grace of the panoramic views as he escorts you to your hotel. We recommend spending a beautiful night in the charmingly elegant Dwarika's Hotel.
Day 2
Kathmandu
Enjoy a delicious breakfast before taking to the city's historic streets to explore the UNESCO-designated Durbar Square, a cornerstone of cultural Nepal that allows any visitor to feel like the royalty for which the elaborate architecture of this square was once reserved. Kathmandu is also home to UNESCO-designated Buddhist stupas of Swayambhu and Bauddhanath and the Hindu temples of Pashupati and Changu Narayan. Finally, retire to your hotel for a relaxing evening of local food and drink.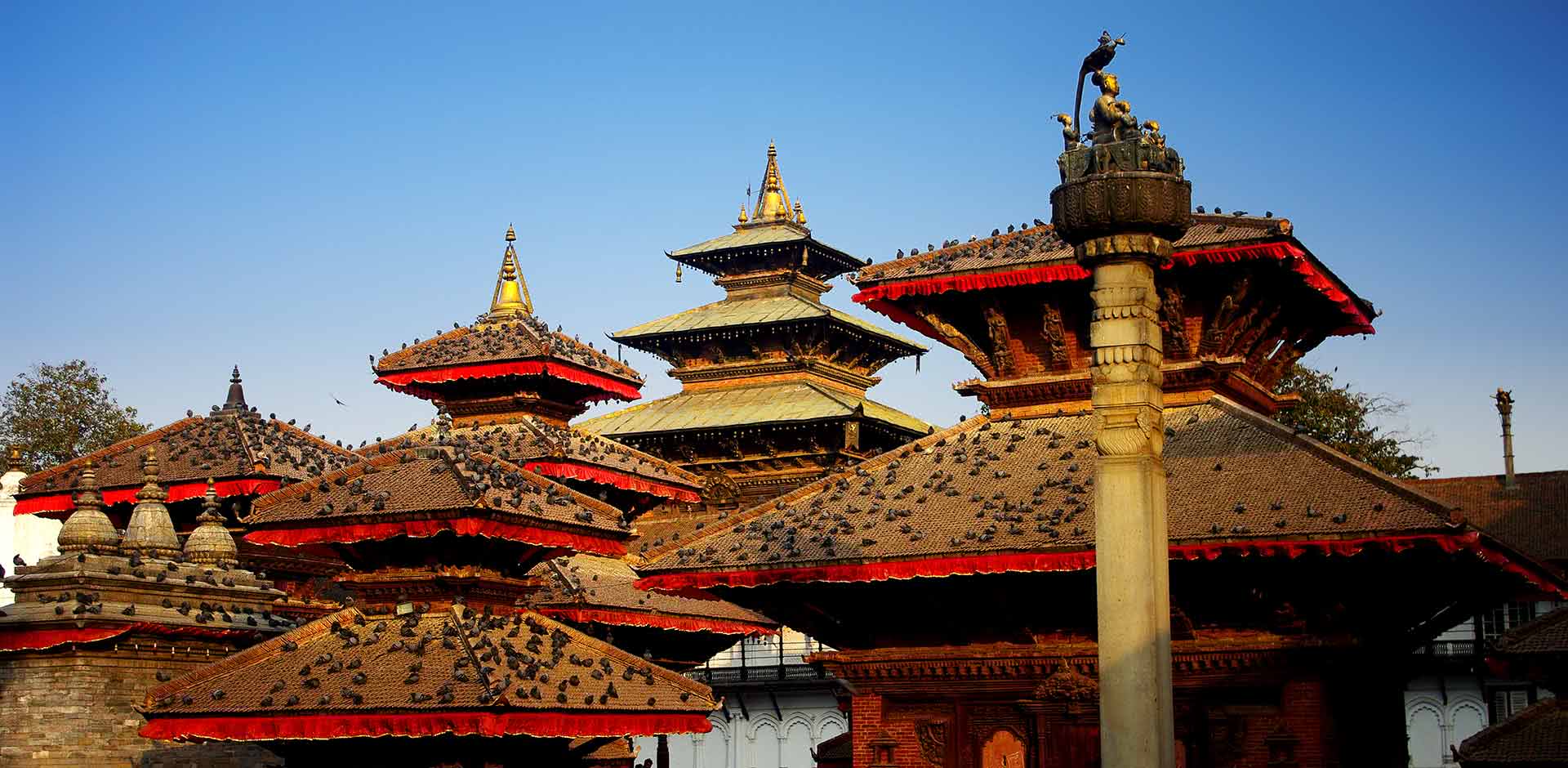 Day 3
Pokhara
Rise early and enjoy a brief flight to Pokhara, Nepal's city of adventure. Once on the ground, indulge your senses in a scenic trek along the stunning foothills of the Annapurnas. Follow the glorious mountain ridgeline in the Modi River Valley, ending your journey at Ker & Downey's Sanctuary Lodge, your secluded and peaceful destination for the rest of the evening.
Day 4
Ghandruk
Indulge in a reviving breakfast before setting off on the next portion of your unforgettable adventure. Return to the mountain path and fulfill your wanderlust as you treat yourself to scenic panoramas of the surrounding valley. After six hours of challenging terrain, interspersed with breaks for photography and nourishment, relax for the night in a cozy guest house.
Day 5
Ghandruk
Rise early and sip warm refreshments as you watch the colorful sunrise over the Annapurnas. This is truly a once-in-a-lifetime experience. After, enjoy a delicious breakfast and a guided exploration of the traditional mountain village of Ghandruk. Then, return to the guest house for a delicious dinner and a restful sleep.
Day 6
Tamijung
After breakfast, continue your magnificent adventure as you climb higher into the mountain peaks. Enjoy this unique exploration as you come across picturesque fields full of buffalo and goatherds. After the challenging hike is complete, reward yourself with a peaceful night in a charming and hospitable guest house.
Day 7
Dhampus
Return to the mountainous trail and continue your incredible journey through the untouched, sub-tropical village of Patlekhet. Enjoy a mid-day shopping break in Pothana, a village popular among Tibetan traders offering handmade goods. After reaching the beautiful Basanta Lodge, enjoy a delightful lunch overlooking the Annapurnas. After, indulge in a guided exploration of the surrounding village of Dhampus before retiring to ta guest house for the night.
Day 8
Pokhara
Rise early and descend from your soaring mountain heights. Enjoy a brief car ride back to Pokhara, stopping en route to explore a traditional temple complex. After returning to Pokhara, spend a lovely afternoon peacefully boating across Phew Lake, which offers astounding reflections of the towering mountains all around. Then, return to your hotel for refreshments and rest.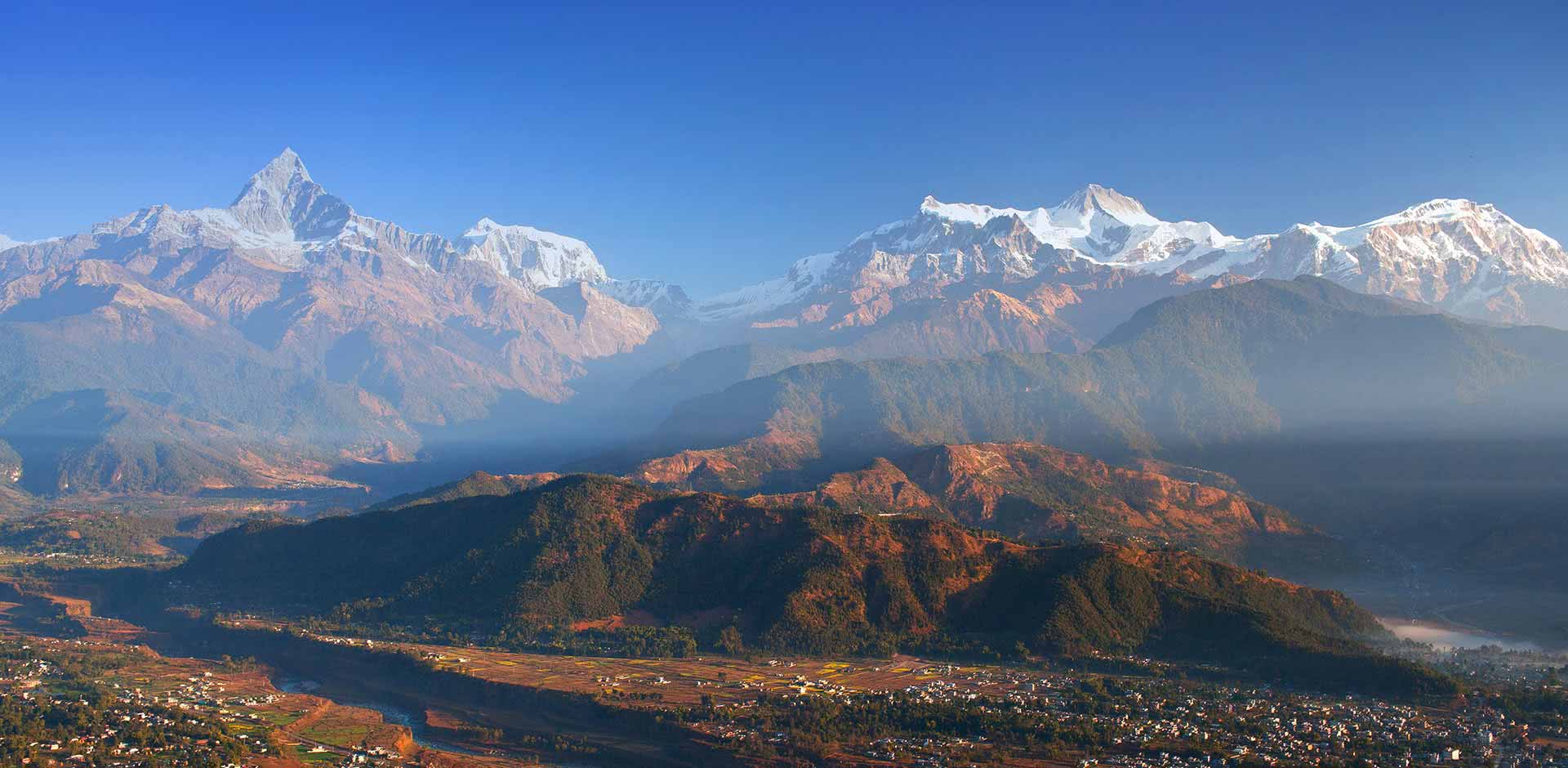 Day 9
Kathmandu
Enjoy a relaxing final day in Pokhara. Choose to partake in a guided journey in one of the several options: the colorful and exciting Pokhara Old Bazaar, the quiet and mystic Bindebasini Temple, the relaxing and beautiful Seti River Gorge, the amazing and folkloric Devi's Falls, or the desolate and intriguing Gupteshwar Cave. After, board a brief flight back to Kathmandu and spend an evening of tranquil luxury in your chosen hotel.
Day 10
Departure
After breakfast, enjoy a brief stroll through the city streets as you bid Nepal farewell. It is time to head to the airport and return home… or embark on your next adventure!
TERMS AND CONDITIONS
Price is based on double or twin hotel room occupancy and includes accommodation, transfers, car/driver, English-speaking guide, activities and entrance fees, breakfasts and some casual lunches while touring. Flights and optional special activities will be quoted separately. Most personal expenses, including dinners, alcoholic beverages, spa treatments and gratuities can be paid on the spot while traveling. Prices may vary depending on season, choice of accommodation and other factors.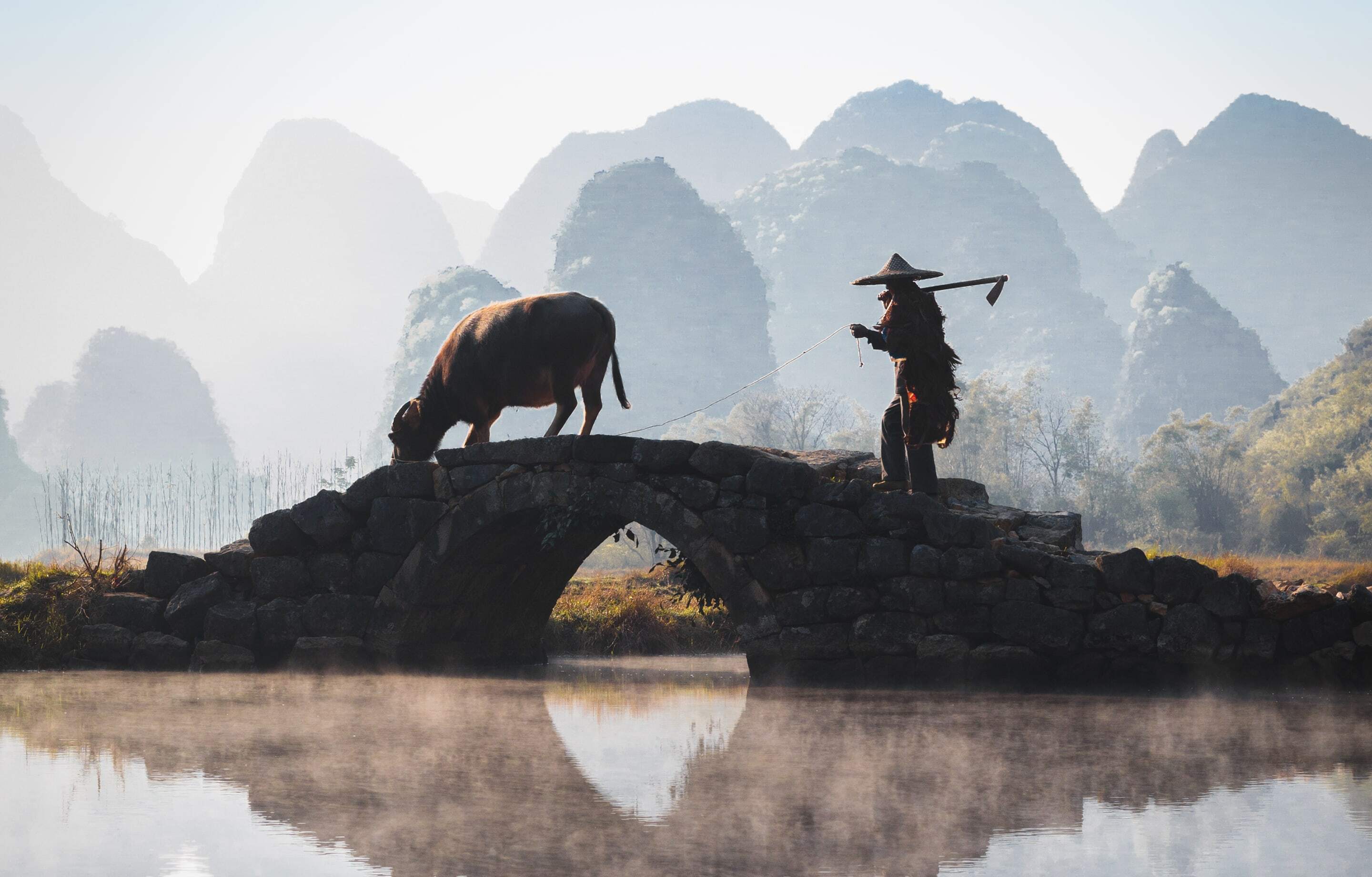 Why Remote Lands?
Exclusively Asia
With Remote Lands you'll travel with people who have made Asia the solitary focus of their own lifelong adventure. As our guest, you'll discover Asia on a journey that is completely, authentically your own, adapted from our own remarkable experiences and adventures over the years.
With Remote Lands you'll travel with people who have made Asia the solitary focus of their own lifelong adventure. As our guest, in the continent that our north American founders Catherine and Jay have adored and explored for decades, you'll discover Asia on a journey that is completely, authentically your own, adapted from our own remarkable experiences and adventures over the years.
Travelogues
An Asia-focused magazine brought to you by Remote Lands – a platform for adventure, luxury, and authenticity from experts and explorers around the continent.
What Others Say
Here is a small selection of the kind words our guests have said about us, as well as features by journalists and travel writers.
From the moment I happened upon the REMOTE LANDS website over a year ago, browsed the options, I knew that this would be well worth it. The entire staff is nothing less than professional with service that made us feel like royals.
This was truly the trip of a lifetime. Magical destinations, the most luxurious hotels in the world, and the most wonderful travel companions we could've wished for. We were treated like family everywhere we went and we have 14 new best friends.
We have used some of the top rated travel specialists all over the world and, without question, Catherine Heald and Remote Lands are at the very top of the list!