WRITTEN BY
Editorial Team
PUBLISHED ON
January 12, 2018
LOCATION
Philippines

Everyone knows that Palawan and Coron have some of the finest beaches, diving, and eco-resorts on the planet, but away from the shore and inside that thin island are quite a few adventures to be had. The unique geology and geography make for some very interesting wildlife, hikes, and tribal excursions, and – unlike many similarly gorgeous places in Southeast Asia – Palawan still has plenty of untouched beauty.
Puerto Princesa Subterranean River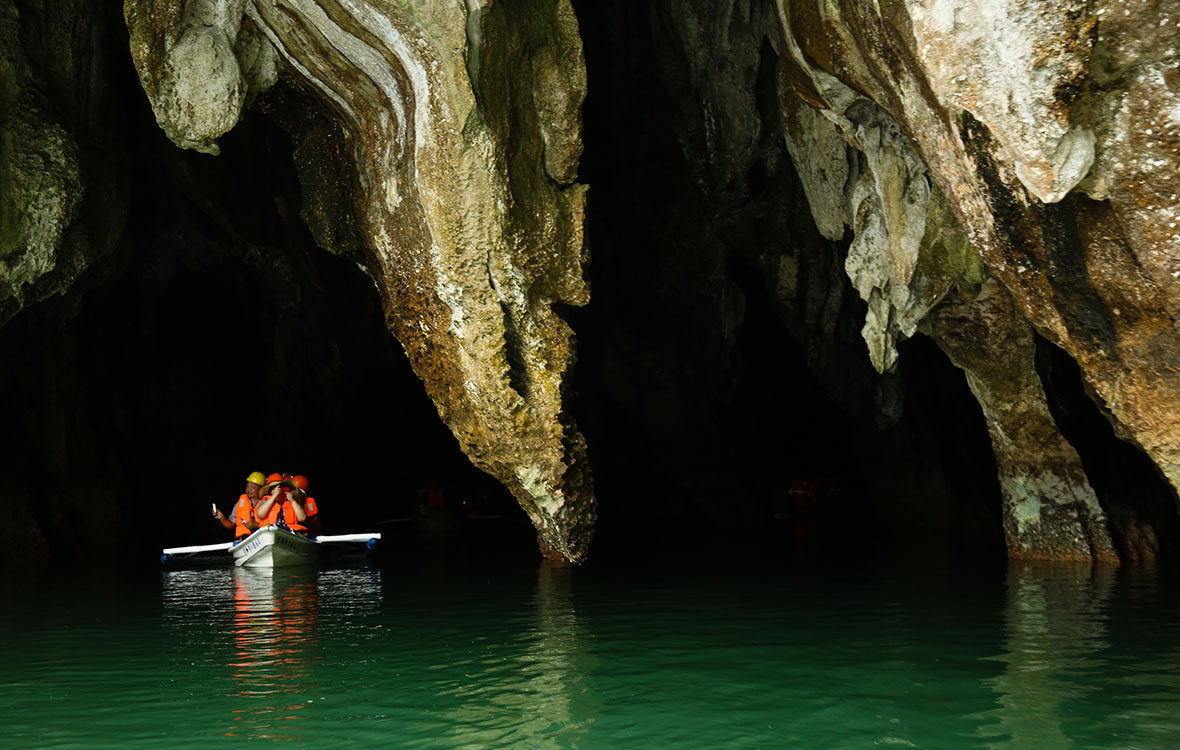 Ideal for travelers looking to explore more than the pristine beaches of Palawan, the Puerto Princesa Subterranean River, a UNESCO World Heritage Site, features a limestone karst landscape and a five-mile-long underground river – the longest navigable river-traversed caves in the world.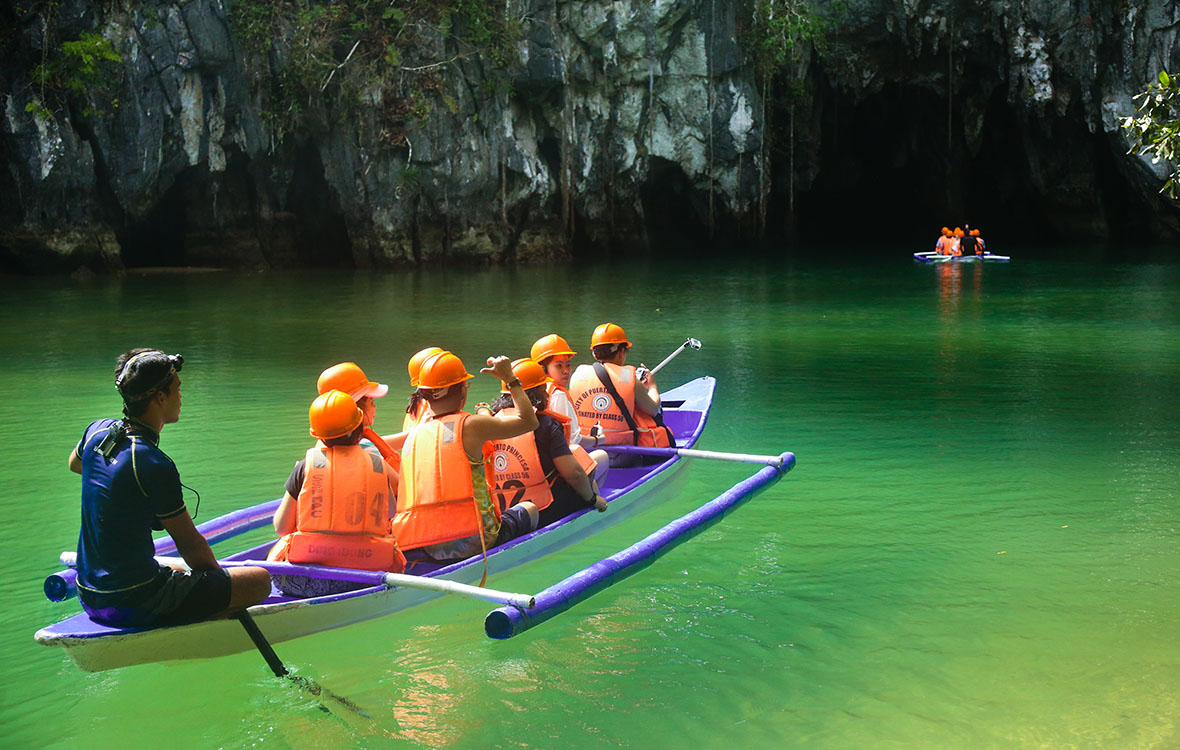 River tours are available, where crab-eating monkeys, monitor lizards and the richest tree flora in Asia can be spotted from the raft. Several types of bats and swiftlets inhabit the caves, providing a "rich" aroma. Travelers are advised to contact the office prior to arrival, as the park is often closed due to excessive rain or rough waters.
Swim and Explore Kayangan Lake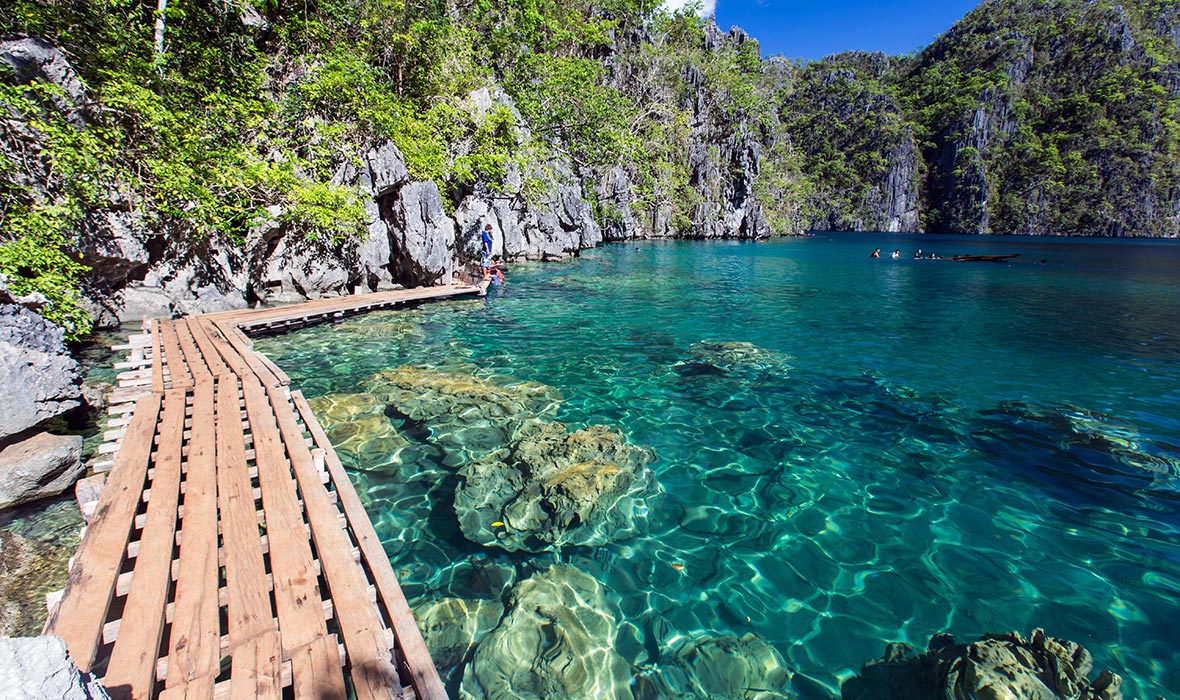 Although there are multiple ways to access the cleanest lake in Asia, a steep but rewarding 10-minute climb brings hikers to clear waters, teeming with needlefish, nestled among mountain walls and natural underwater limestone formations. It's a popular area, so travelers are encouraged to keep track of their belongings and not expect a peaceful escape.
For the ever-adventurous types, 724 steps lead travelers to Mount Tapyas, 2,000 feet above sea level, overlooking Kayangan Lake and Coron Bay. For safety, travelers are only allowed to climb the stairs from 8am to 4pm to avoid nighttime stumbles.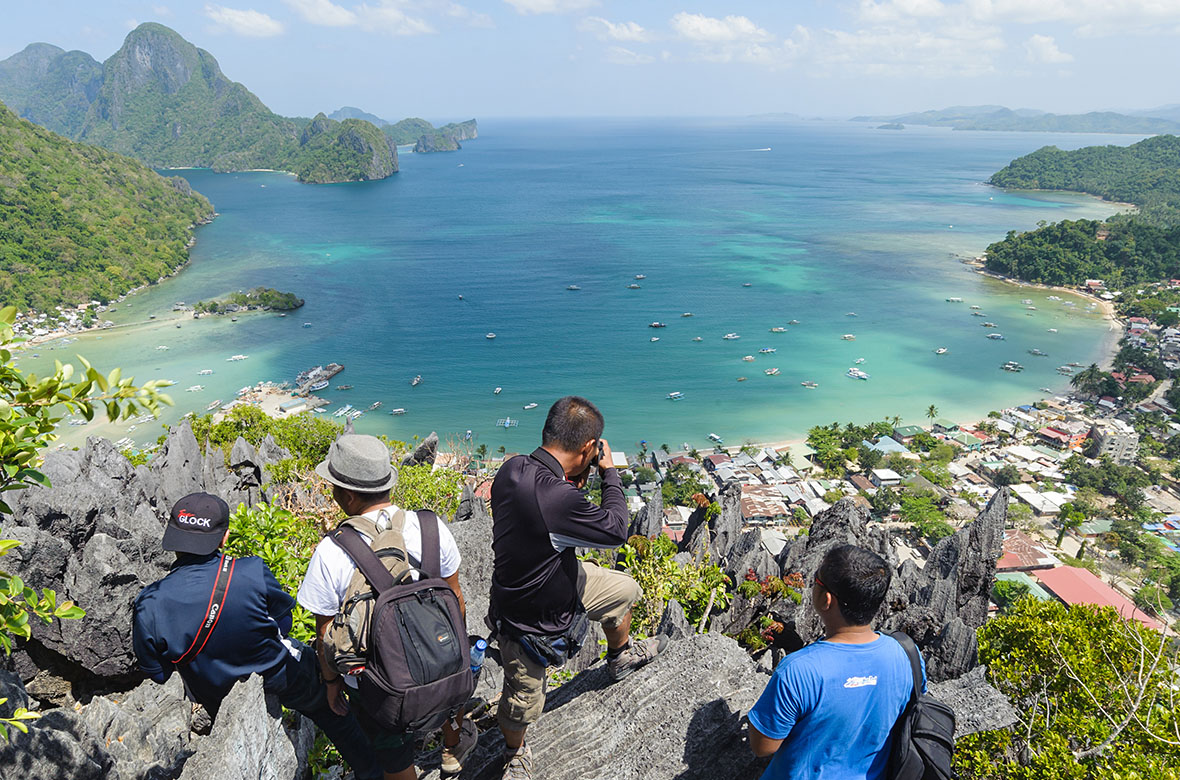 Typically known for its beaches and islands, hiking around El Nido is as scenic as it is challenging. Hikers can begin with Taraw Cliff, a limestone monolith and the highest peak in El Nido, at sunrise – one of the most strenuous hikes in the area rewards travelers with fulsome views of El Nido. After the long hike, sore muscles can find relief in Maquinit Hot Springs to the east of Coron. A popular tourist spot, travelers are encouraged to visit early in the day to avoid crowds.
A less strenuous but equally rewarding hike is the one to Nagkalit-Kalit Falls, a 40-minute jungle trek to two waterfalls. Guides are a must as the path isn't clear and winds through nine streams and confusing turns.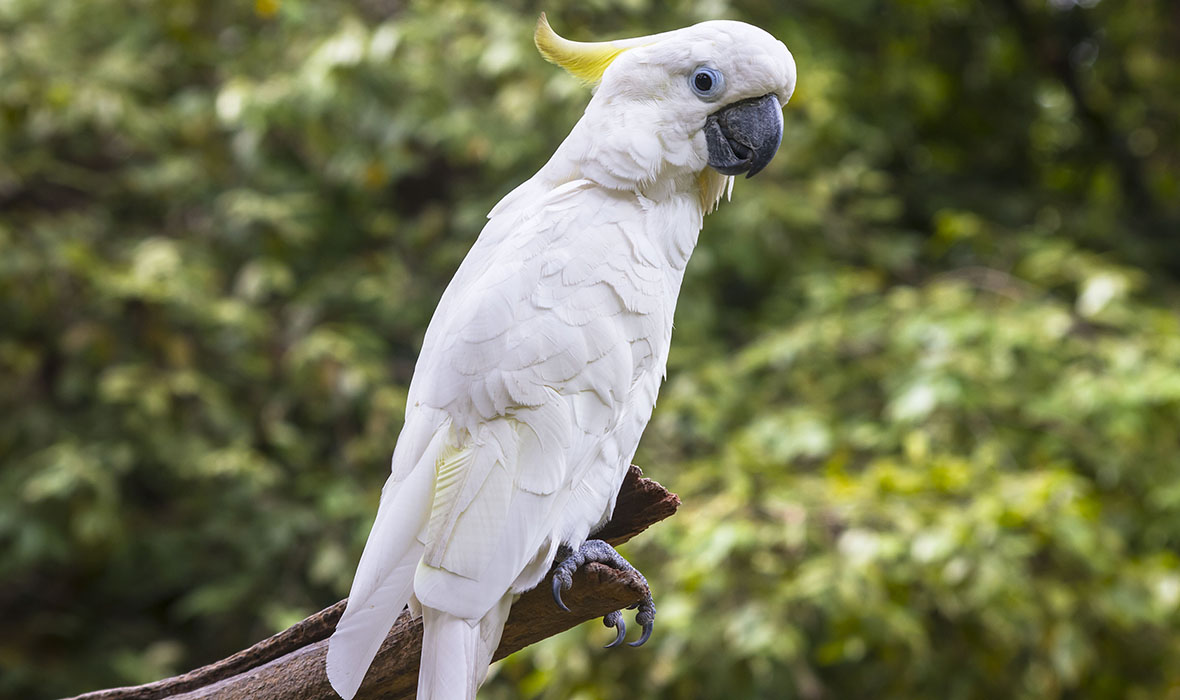 Known as one of the best bird-watching destinations in the world, more than 720 species of birds have been spotted throughout the Philippines. Zig-zag roads lead to lowland dipterocarp forests where Palawan Scops-owls, Blue Flycatchers and hornbills roam freely. Regular sightings of the Peacock Pheasant, hard to miss with royal blue and gray plumage have been reported.
For the uninitiated, guided tours are available and boast regular sightings of several dozen species while trekking — including the enormous Palawan birdwing butterfly, endemic to Palawan and only one of two species in its genus. Bright green markings on the hindwings signify a male, while streaks of brown signify a female.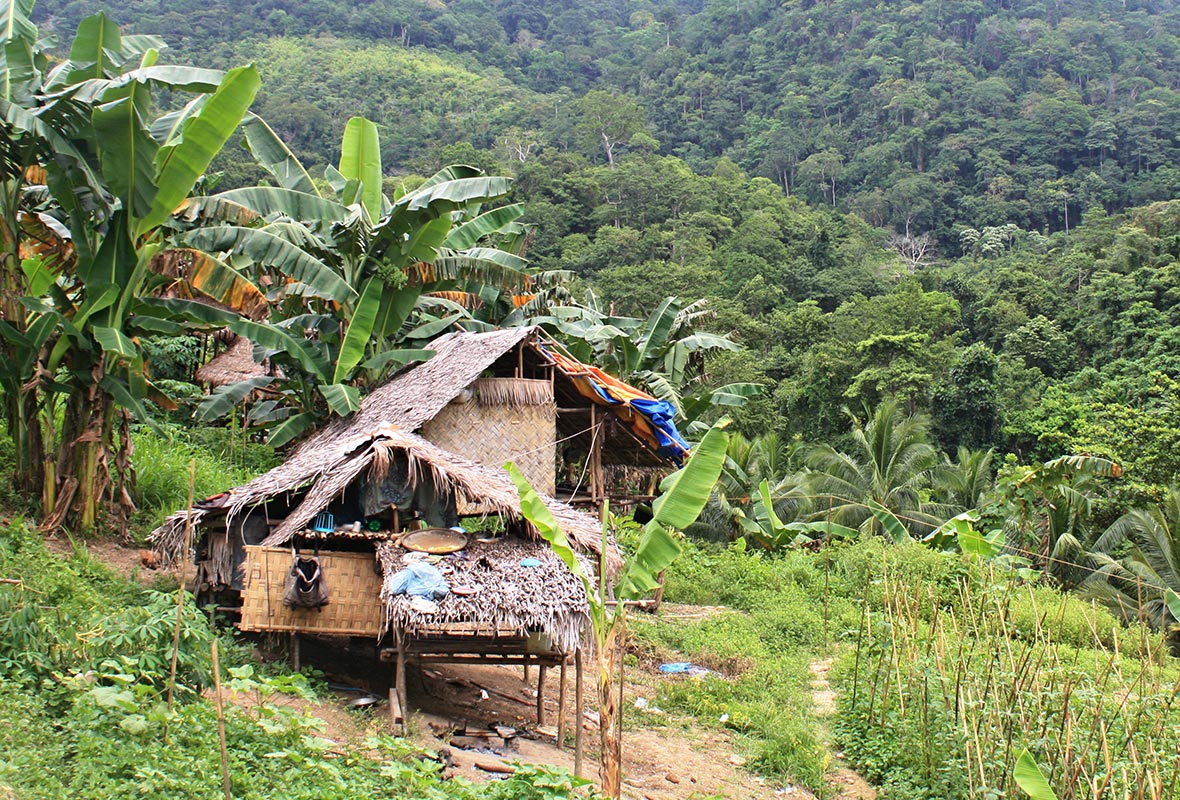 Said to be one of the earliest-known tribes of the Philippines, the Batak tribe bears a rich history of trading with the Chinese dating as far back as 500 AD. Due to low life expectancy rates, dwindling numbers range in the low hundreds, but remaining members guard their culture fiercely. Up to 10 travelers can embark on an all-day tour to the Batak Visitor Center in the Barangay of Concepcion, where traditional tribal costumes, hunting bows, and musical instruments are on display.
Upon arrival, travelers are greeted by members of the Batak Tribe with a traditional dance and an introduction to spiritual rituals, after which, travelers are invited to try traditional hunting methods and even climb the vines used by members to collect honey. As part of the fee, a gift is offered to the tribe, but additional gifts are welcome as well. Meals are not provided as part of the tour, and travelers are urged to bring water, a packed lunch and snacks. An optional extended tour to the Batak Village is available but not guaranteed as advanced permission with the tribe is required.