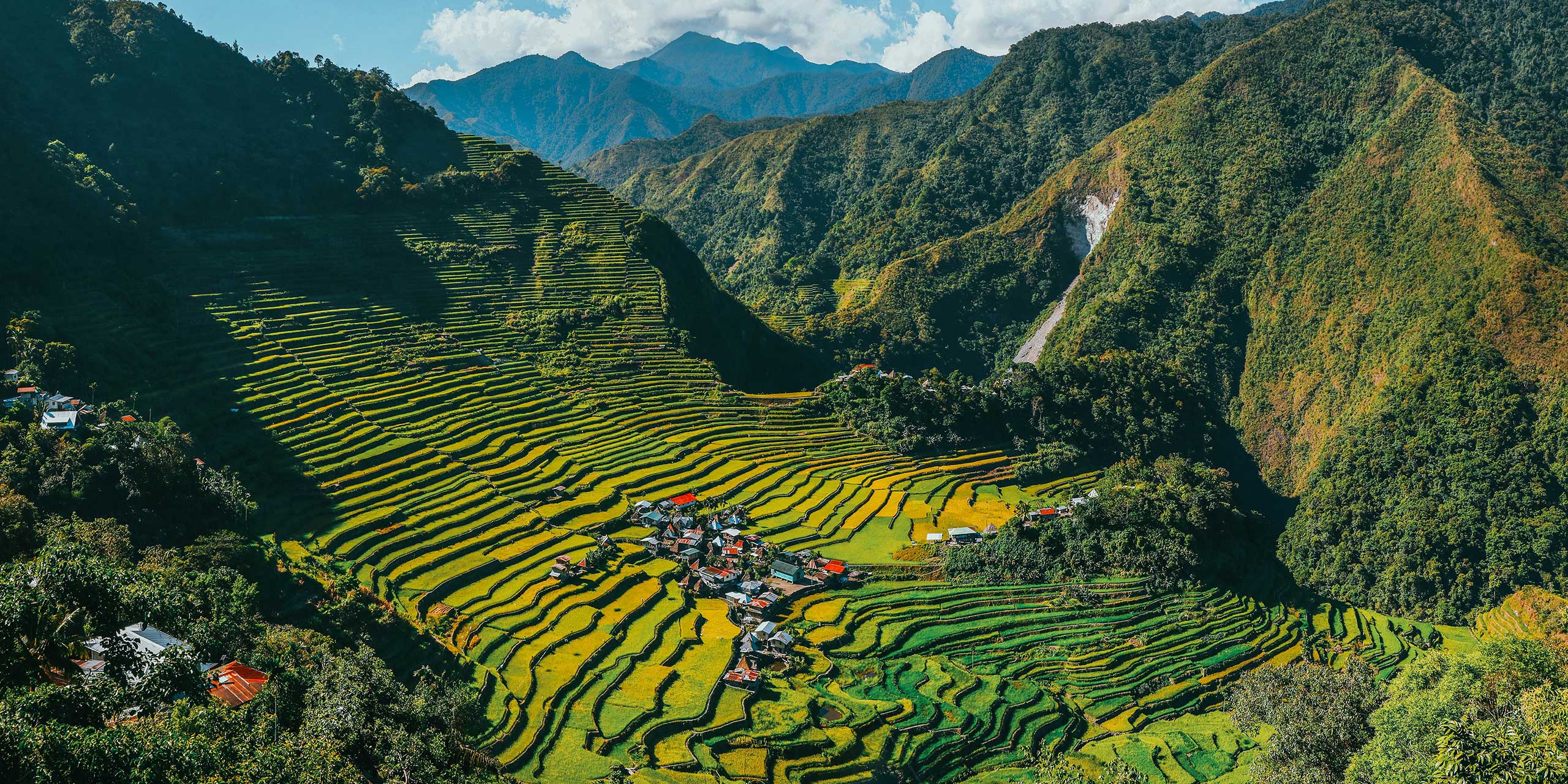 The Philippines brims with extraordinary landscapes. Travelers will long remember the experience of navigating its underground river, hiking its ancient rice terraces, exploring its monumental caves, diving on its colossal reefs, and gazing at its thunderous waterfalls. Here's five of the finest ways to absorb the nation's unique natural splendor.
Banaue Rice Terraces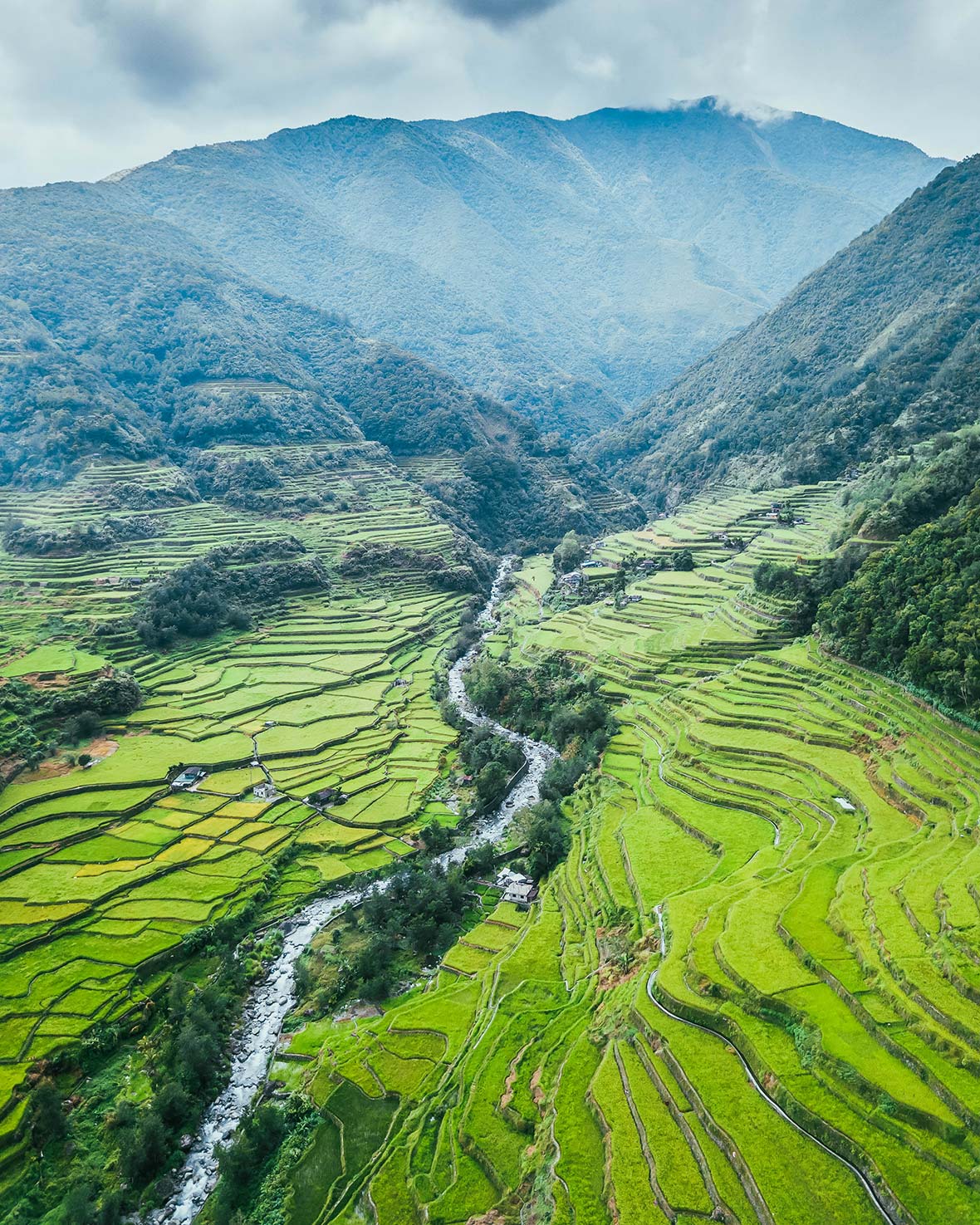 Like steps built for a Filipino giant, they cascade into a green valley in an isolated, mountainous region of the northern Philippines. The Banaue Rice Terraces are not just a fantastic tourist attraction and one of the country's most photogenic locations, but also a 2,000-year-old example of Filipino ingenuity.
Constructed to hug the contours of this steep landscape, and to exploit its high rainfall and rich soil, these terraces are a brilliant synthesis of man's intellect and nature's bounty. To this day, local communities in Banaue and surrounding regions are fed by these ancient agricultural systems. Their ancestors carved the terraces by hand.
These terraces are etched into mountains through the Philippine Cordillera region, 320km north of Manila. They are the work of the Ifugao, a minority ethnic group of the Philippines which has lived in this area for millennia. So old and sophisticated are these terraces that they were declared a world heritage site by UNESCO, which lauded them as a "living cultural landscape of unparalleled beauty".
Comfortably the most famous of them is Banaue.
Sagada Chambers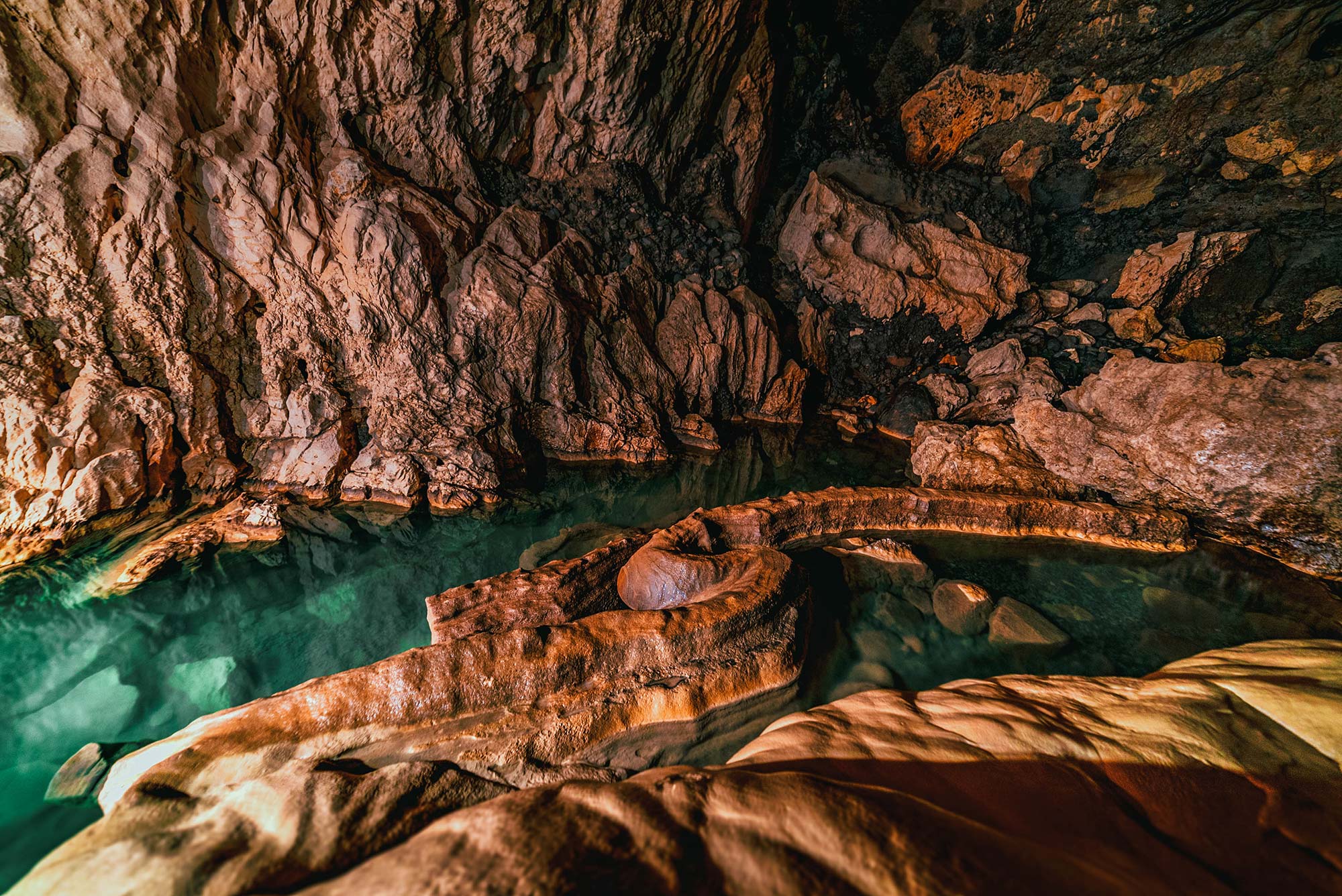 Tubbataha Reef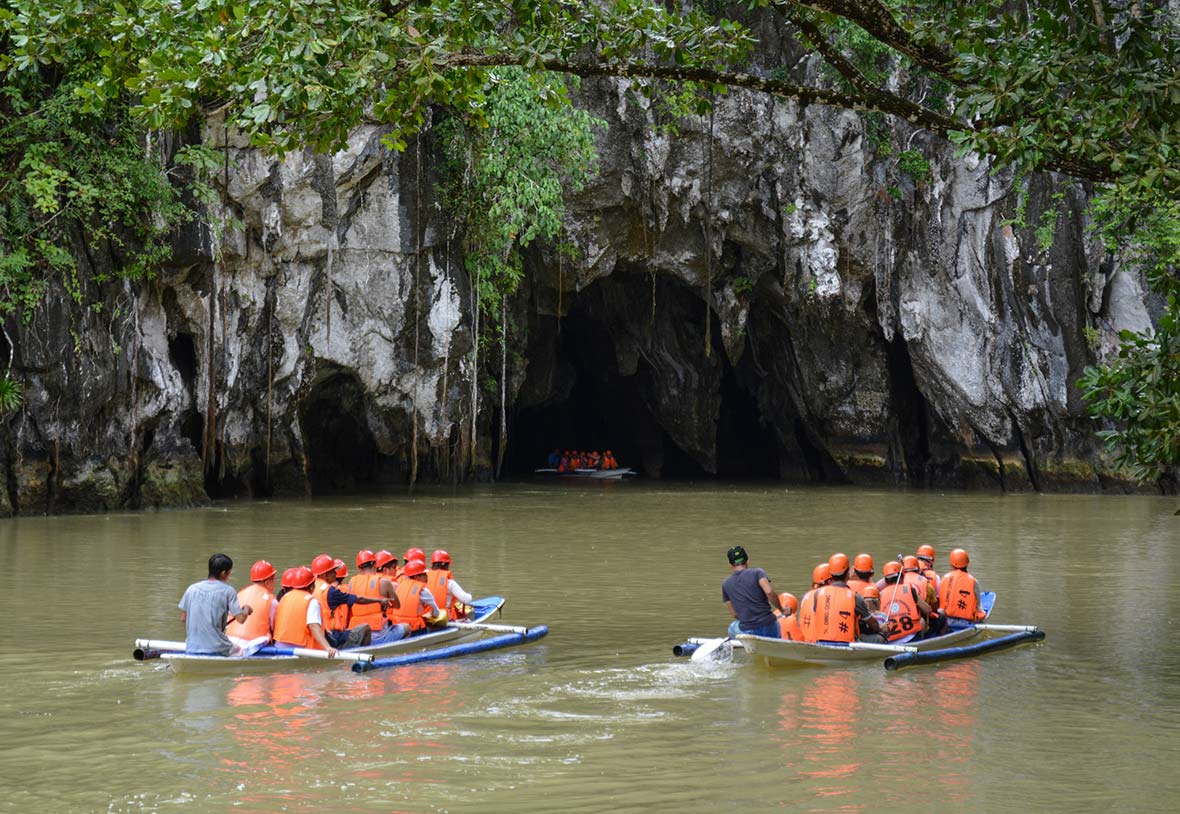 In the middle of the Sulu Sea, 160km west of Palawan, is a massive reef that's heaven for divers, a haven for aquatic life, and a magnet for scientists. Larger in area than New York City, at nearly 100,000 hectares, Tubbataha Reef Marine Park is an extraordinary cluster of flawless atolls.
From above, these coral systems look like glowing amoeba, in contrast to their deep-blue surroundings. From beneath the water, Tubbataha is even more astonishing – a nest of fluorescent coral teeming with exotic marine animals. Dolphins, turtles, whales and sharks are among the more than 600 species of marine animals that frolic amid the almost 400 species of coral.
Tinuy-an Falls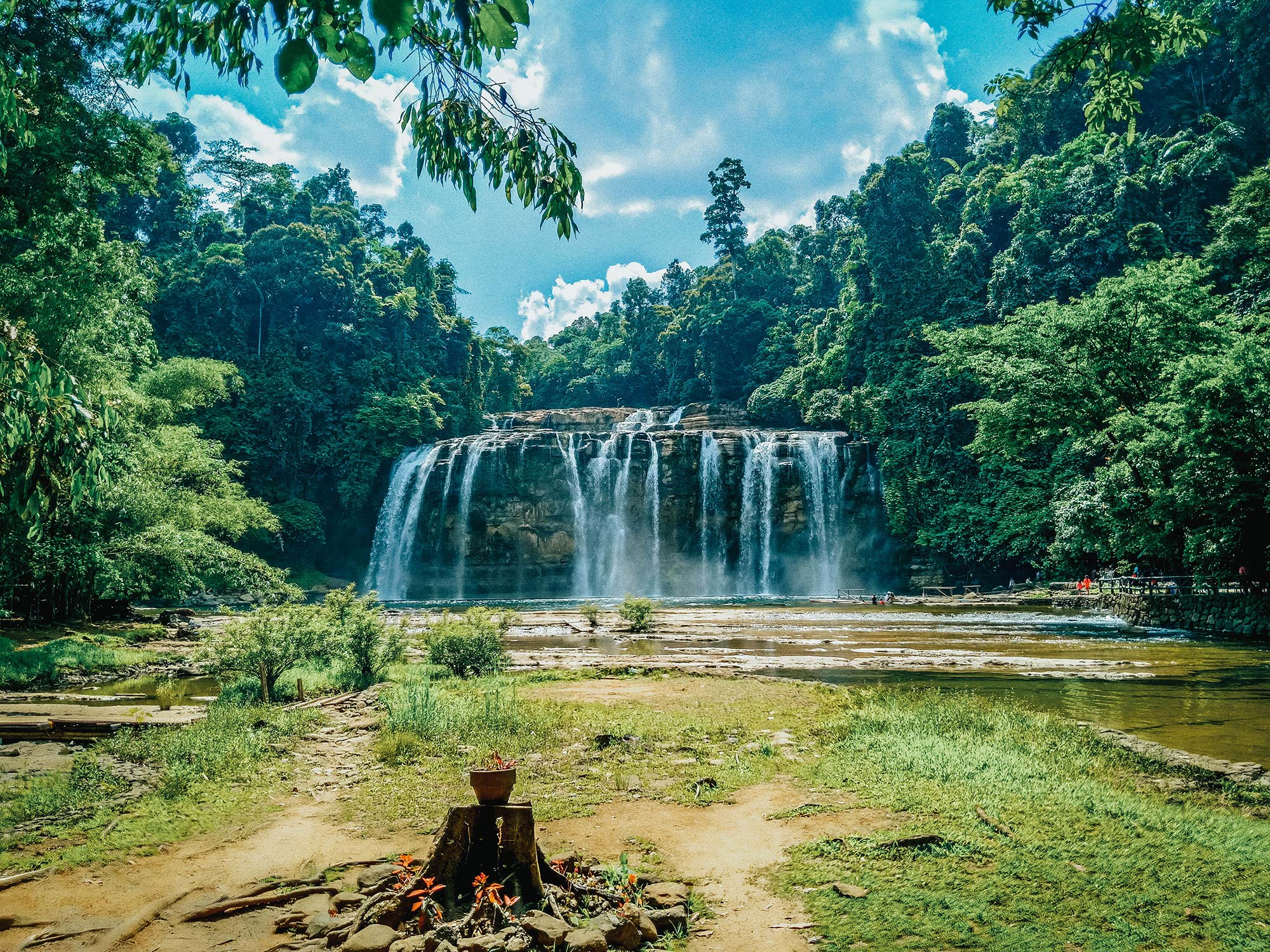 Taller than Niagara Falls, a three-tiered waterfall detonates right in front of tourists, who can swim in the translucent waters near its base. To heighten the drama, they are surrounded by dense jungle. This is Tinuy-an Falls, a natural marvel of Surigao del Sur province in the deep south of the Philippines.
Whereas Niagara is thunderous, due to its extreme volume of water, Tinuy-an looks remarkable but is nowhere near as powerful or dangerous as that waterfall on the US-Canada border. In fact, when the falls are not particularly swollen, some visitors will even climb along the ledges of the waterfall.
To reach Tinuy-an, travelers must fly from Manila into Davao City, the capital of Mindanao. Then it's a four-to-five hour ride by private transfer, through breathtaking scenery, to reach the falls.