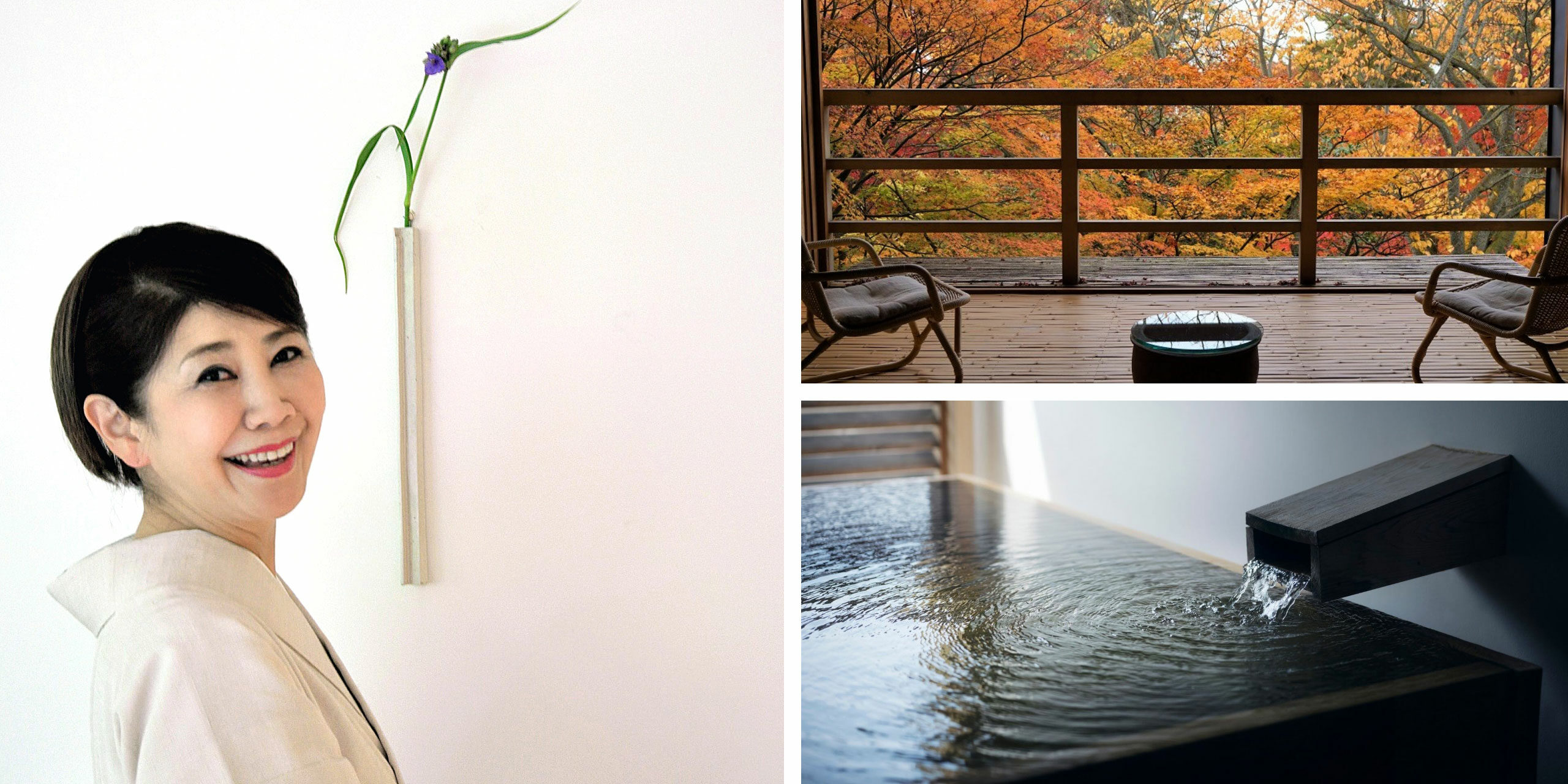 Japan has had a tumultuous 2020, but things have been quiet at Beniya Mukayu, a rural ryokan in Kaga on Honshu near Kanazawa. A mix of quiet, luxury, contemporary minimalistic design and long-standing traditions, Beniya Mukayu is the first choice for travelers wanting a peaceful stay in the Land of the Rising Sun. Remote Lands speaks with Mrs. Sachiko Nakamichi, proprietress of Beniya Mukayu, about how travel has changed in this corner of Japan — and how things are staying very much the same.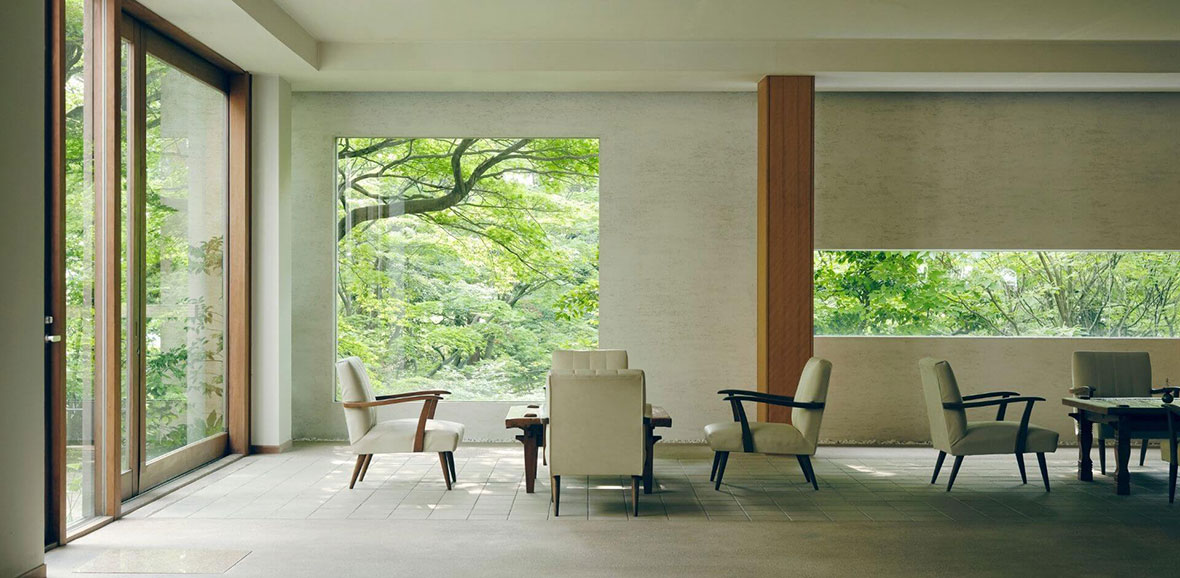 Japan was hit hard by the Covid-19 pandemic early on but has bounced back quickly, however, travel has been slow to recover. When do you see things getting back to normal for Beniya Mukayu?
Until the beginning of 2020, inbound tourism to Japan had risen steadily, so in the past few years about 40% of the guests at Beniya Mukayu were coming from overseas. When Japan's borders were closed last spring, we could no longer welcome international travelers. The GoTo travel campaign [a campaign by the Japanese government promoting domestic tourism] was launched in July and domestic travelers have compensated for the lack of international guests, but at Beniya Mukayu we look forward to welcoming international guests again soon.
The good news is that the Japanese government seems willing to gradually open the borders starting in early 2021, and the Olympics are planned for next summer. More good news is that Japan is a safe country to travel to — especially the Japanese countryside. For example, now there are almost no cases of coronavirus in Ishikawa prefecture, where Beniya Mukayu is located. Until last spring, most international guests traveling to Japan were mainly visiting cities, but now safer and peaceful places look more attractive. The Japanese countryside has a lot to offer and is very convenient for traveling.
There is likely to be a renewed interest in wellness, or wellbeing as it has come to be known, in the wake of Covid-19. What can Beniya Mukayu offer these types of travelers?
Beniya Mukayu has a lot to offer in terms of wellness and wellbeing. Since our reopening in June, we have focused on three key concepts: Harmony with Nature, Cleansed and Rejuvenated, and Stay Safely with Us.
Our guests can feel in harmony with nature simply by sitting in the bamboo veranda and admiring the landscape from their room or by strolling in our forest garden. During the pandemic we have heard and read so much about changing our relationship with nature, so it's really a good moment to pause and tune in with nature.
Second, here guests can feel cleansed and rejuvenated. Onsen ryokans [traditional Japanese inns located in a hot spring town] are the perfect place for it. At Beniya Mukayu, each room has its own outdoor private hot spring bath overlooking the garden; in addition, the spa Entei offers award-winning Yakushiyama treatments, a mental and physical health care service using hot spring water and medicinal herbs. It is the modern application of the spirit of traditional Yakushiyama hot springs and herbal remedies provided by local monks centuries ago. Nowadays we provide counseling based on the principle of the medicinal herbal matrix Ho (supplement shortage), Sha (discard excess), Ryu (facilitate circulation), Cho (integrate internal balance) and prepare custom-blended medicinal herbal ball and cream according to the physical condition and constitution of the guest. In a moment when hygiene and cleanliness are more important than ever, let's not forget that the mind and the soul need cleansing too.
Third, along with the cleanliness and comfort, there is also an emotional side, which is equally important. Guests must feel safe. Beniya Mukayu is a small boutique ryokan owned and run by our family since 1928. We really care about the safety of our guests and staff as if they were members of our family.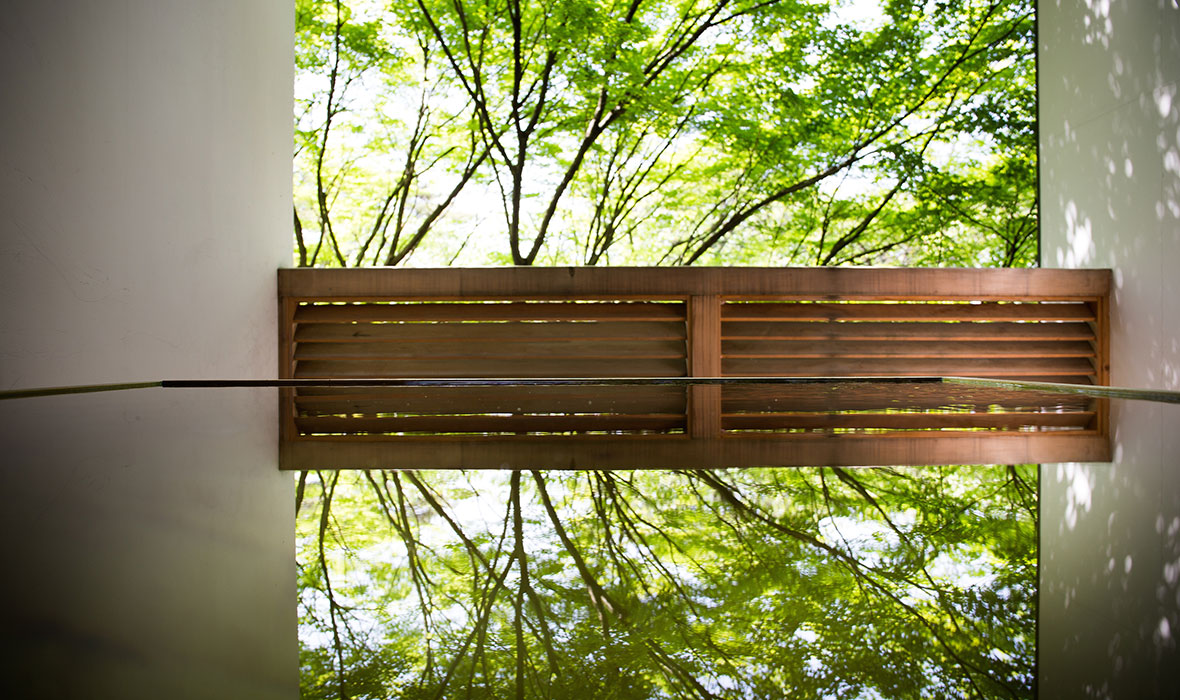 Can you tell us a little more about Kaiseki Horin?
'Kaiseki Horin' is a fine dining restaurant overlooking the forest garden, where guests enjoy dinner and breakfast, an essential part of the ryokan experience. Traditionally, the chef proposes the best food available on that particular day and guests do not order from a menu. They relax and enjoy what is served, which often is a truly delightful surprise.
Here at Beniya Mukayu we create refined genuine Japanese cuisine, avoiding heavy seasoning, redundant processes and a lot of dish décor. Instead, we put great effort into highlighting freshness, seasonality, and delicate flavors.
Our Kaga-style kaiseki dinner meal has always been based on the finest ingredients from Kaga, our region, but Covid has actually brought us even closer to our local suppliers. Last spring, when the state of emergency was declared, all the ryokans and hotels were closed and food suppliers were heavily affected. At that time Beniya Mukayu was the only ryokan that was still buying from local food suppliers, and we started delivering our signature dishes through omakase in across Japan. This has helped us tighten the relationship with the suppliers and it convinced us that we should go even more local.
In Horin we highlight local food culture, which is not limited to food and drinks, but also includes crockery such as locally made kutaniyaki tableware and lacquerware. The "Rin" in the word "Horin" means "together" which signifies a place where people come together and sense new things. Food culture also has a social side, which is important for us, so we adapted to the new requirement of social distancing by rearranging the tables, treated all surfaces with a special coating called Titan Water Base Ceramic Coat, and installed a SterilizAir. But what I am most proud of is that, even if the smiles of our waiting staff are hidden by the masks, they are still able to make our guests feel at home.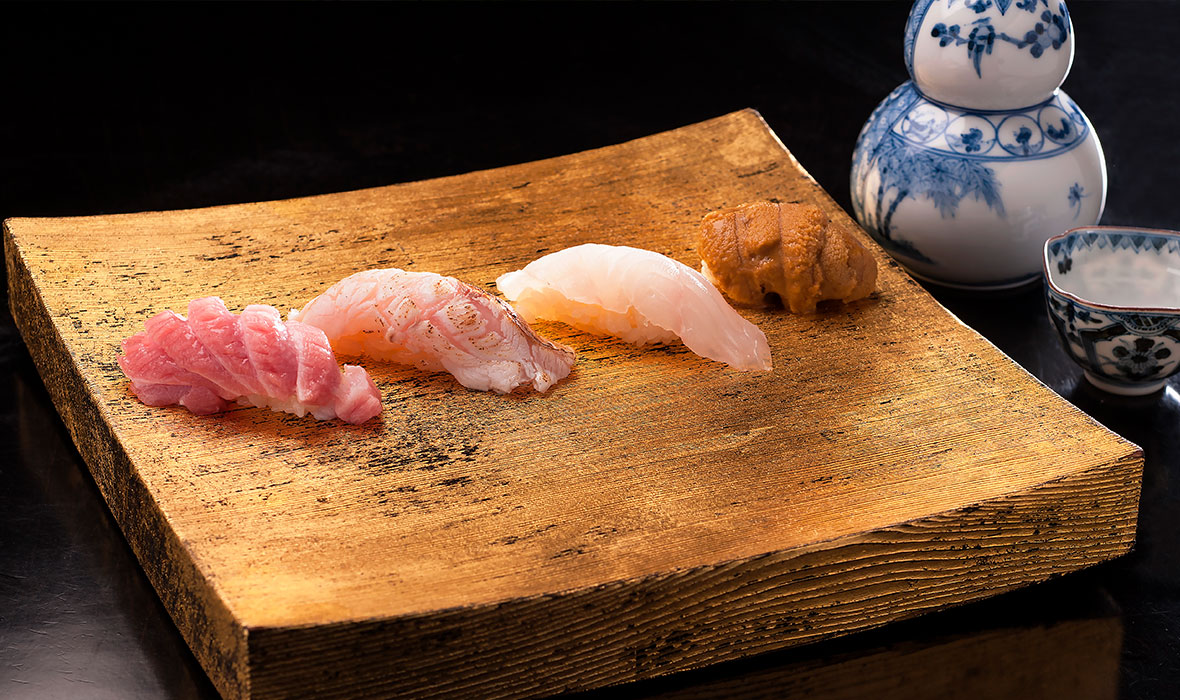 Places like Tokyo and Kyoto were hit hard by the cancellation of the Tokyo Games. How can somewhere like Beniya Mukayu capitalize on its isolation?
Onsen tourism is a special kind of tourism, which is independent from big events like the Olympics. In a way, ryokans represent the culmination of Japanese culture. Here one can find the real Japan, and real Japanese. For onsen ryokans this is particularly true, because in Japan hot spring bathing has always been seen as a way to cleanse the soul as well as the body.
For centuries onsen towns have always been the perfect place to escape the cities. Nowadays this is exactly what many people are looking for: to leave crowded, busy, and potentially more dangerous cities for quiet and secluded places in nature. Being located in the Japanese countryside and yet convenient to reach, Beniya Mukayu can offer a quintessential onsen ryokan experience. The pandemic has made virtual meetings commonplace, but we should not forget that a true "encounter" allows one to experience the warmth and emotional connection of human interaction. That is the kind of experience that we offer to our guests and that is precisely why we look forward to welcoming international travelers again soon.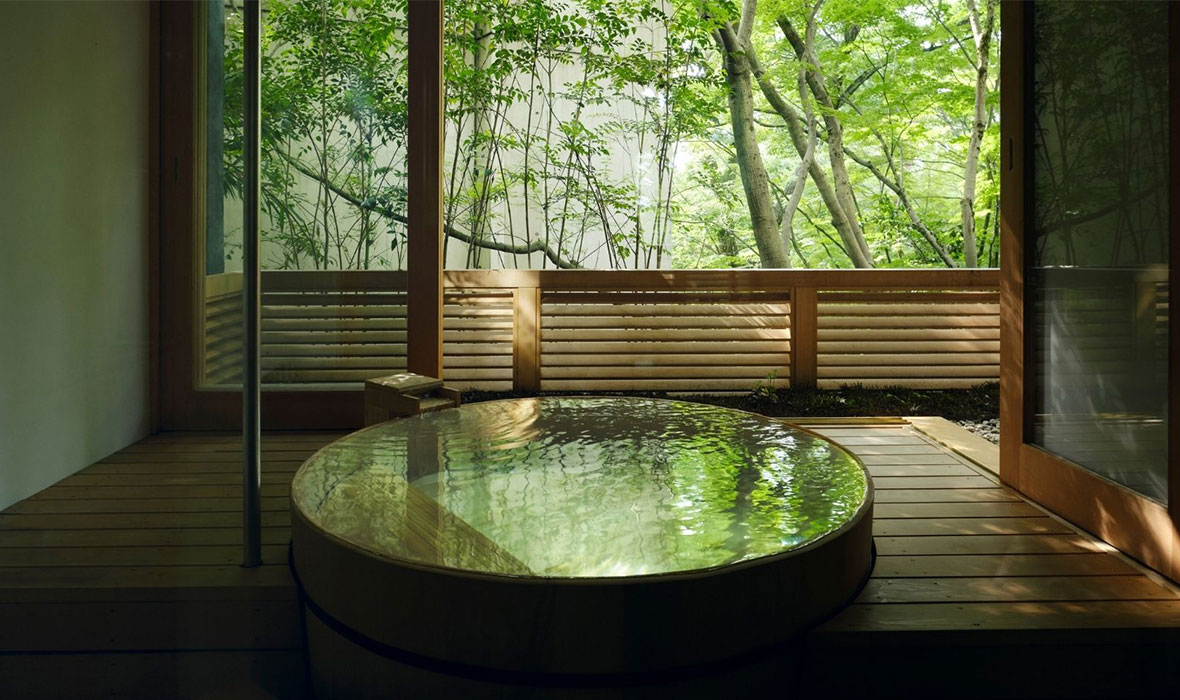 Can you tell us a little bit about why people should visit Yamashiro Onsen?
Real Japan is found in the Japanese countryside, like Yamashiro Onsen and the villages nearby. Here, guests have the opportunity to experience a Japan rarely seen nowadays.
Kaga, the region around Kanazawa where Yamashiro Onsen is located, has a lot to offer in terms of cultural experiences. Here, as well as in the neighboring villages, people have inherited and keep local traditions alive, especially those concerning food and crafts. For instance, my husband, Kazunari, usually welcomes the guests with a tea ceremony. We are so proud to make our guests feel the warmth of omotenashi, Japanese hospitality, in a ceremony that is rooted in such a long-standing tradition.
Near Beniya Mukayu, guests can bathe in Yamashiro's Kosoyu [old bath]; explore Ozuchi, a hidden gem on the mountain, with the mounter master Nobo, the only person who lives there now; learn about the traditional processes to make Kutaniyaki or Japanese Washi paper from young artists who find inspiration in the nature; and enjoy delicious soba lunches in small restaurants that have been run by the same family for generations.