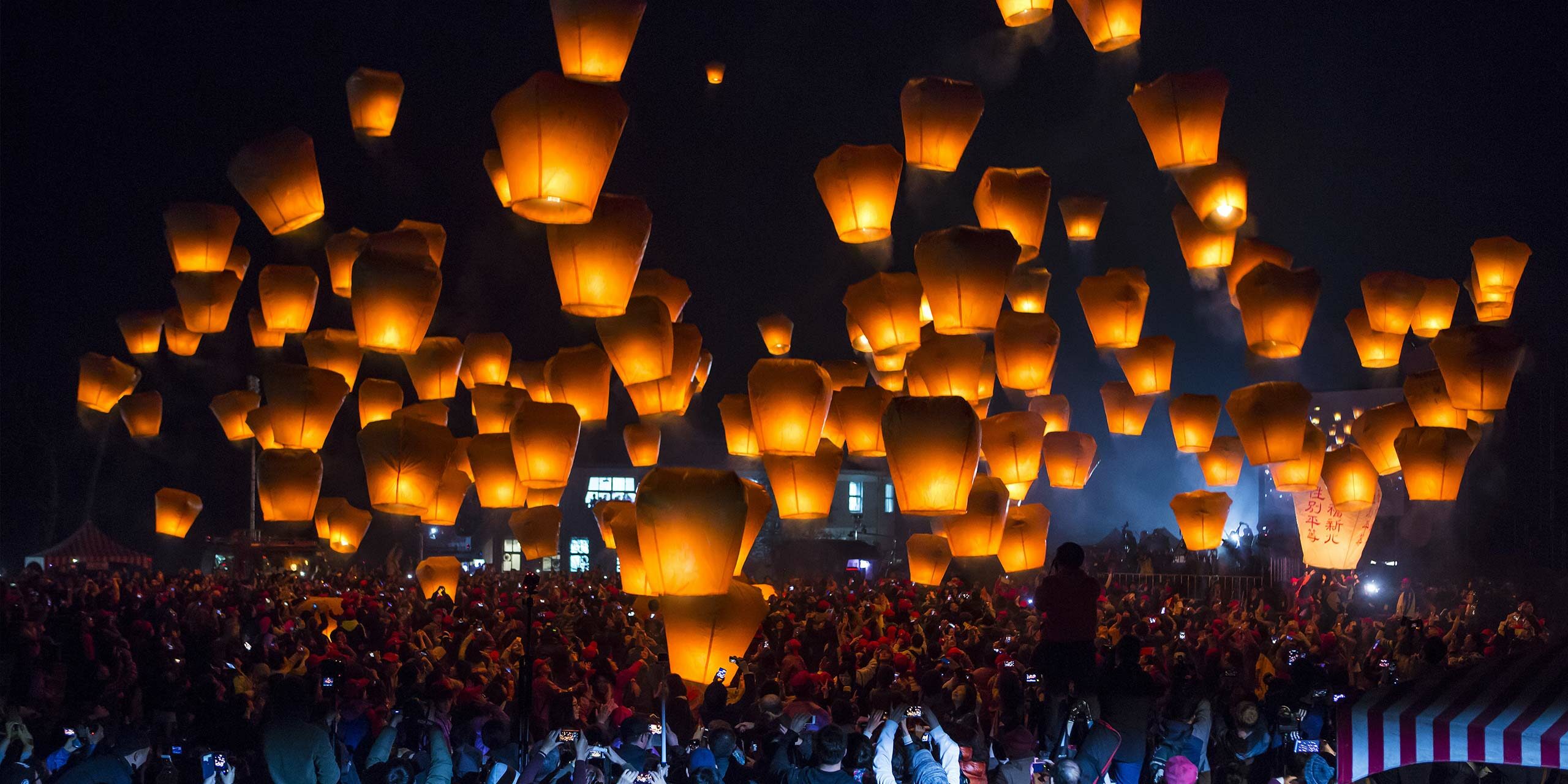 As the world slowly reopens to international travel, Remote Lands is putting a spotlight on underappreciated Taiwan, an island of natural beauty, urban splendor, and traditional culture. Whether it's a short foodie visit or a whirlwind road trip around the entire island, Taiwan is a dynamic destination with a little bit of something for everyone.
Spend 11 days exploring just how charming Taiwan can be on this journey through Jiufen, Hualien, Taitung, and Tainan, taking in the history and natural beauty, including Taiwan's most famous natural wonder, Taroko Gorge.
This journey starts in Taipei, the capital of Taiwan and one of the most dynamic cities in Asia. Of course, there are plenty of five-star hotels from which to choose, but the favorite luxury option is the Mandarin Oriental. Nearby attractions certain to interest guests include the Taipei Fine Art Museum and the city's shopping district with Taipei 101. Then, it's off to Hualien for Taroko Gorge. This long canyon is made up of metamorphic rocks, rugged coastal cliffs, and thick throngs of rainforest, rising from sea-level to 3,400 meters. After the ocean at Taitung, it's off to Tainan for history, culture, and a stay at the luxurious Shangri-La.
On this weeklong road trip, travelers will drive up the coast from Kaohsiung to the mighty Taroko Gorge before trying the spirits at Kavalan Distillery and exploring in the beating urban heart of Taiwan: Taipei.
In Taiwan's south, start this journey with Kaohsiung, the highlight of which is the Fo Guang Shan, which literally translates to "Buddha's Light Mountain Monastery," on the bank of the Gaoping River. Then, circle around Kenting at the far south for white sands and maybe even a little bit of snorkeling and diving. Taroko Gorge is an essential Taiwan stop, and Remote Lands suggests stops at Hehuanshan Mountain, the Baiyang Trail, and the Eternal Spring Shrine.
On the way north, road trippers will check out the world famous Kavalan Distillery. At Kavalan, guests will enjoy a comprehensive guided tour complete with a tasting session in which several varieties of the distillery's award-winning single malts will be brought to the table. End your journey in Taipei for the best in dining, accommodation, and nightlife.
Travelers will explore the culinary heritage of Taiwan on this eight-day adventure, taking visitors from night market snacks and hands-on workshops to high-end fine dining and Bib Gourmand street food stalls.
For the East Asia foodie, Taipei is a must-try. In addition to more than 20 Michelin-star restaurants from which to choose, travelers will head to Beipu for a Hakka cuisine tour. Hakka dishes to try include flat noodles, Hakka mochi, pounded tea, wild ginger lily rice dumplings, and sweet potato or taro cakes. After some award winning spirits with Kavalan Distillery, it's off to Taroko Gorge for natural beauty, hiking, and the luxury digs at Silks Place Taroko. Finally, travelers return to Taipei for the food scene, which is nothing if not diverse; from high-end fine dining to night market snacking and quintessential Taiwanese favorites.
This 12-day adventure will see travelers riding the historic Alishan Train, cruising over the stunning Sun Moon Lake, and exploring the country's national parks and winding country roads on a holistic Taiwan adventure.
This is a holistic Taiwan journey that starts in, you guessed it, Taipei — for luxe hotels, fine dining, and museums. Heading down to Tainan, travelers will stay in the luxury Shangri-La before departing for Chiayi Train Station and journey along the atmospheric, 100-year-old Alishan Railway Train Ride, passing through dense forests and past local village life. After the two-hour journey, you'll be picked up and taken to your hotel in Alishan Park. You're then free to explore this natural park on foot for the rest of the day.
Next comes the famed Sun Moon Lake, featuring a towering mountain against a backdrop to the azure waters. The area is situated at 2,454 feet above sea level and has long been inhabited by groups of Taiwanese Aboriginals. Afterward, travelers spend a whole day dedicated visiting all the must-see spots around the Taroko region of Taiwan, with visits to waterfalls at Taroko Gorge, the brilliant-red washed Marble Bridge, and a local shrine.
Join in the family fun on this all-ages journey for eight days of culture, food, and exploration. Along the way, the family will release sky lanterns, send digital wishes, and visit the Rainbow Village.
If you're traveling with the kids in tow, this trip combines fun and education with luxe hotels and history. After the pleasures of Taipei, travelers head all the way down to Taichung and see a giant squid, make bubble tea where it first started, and eat ice cream at an ophthalmic hospital where you can learn about the Japanese occupation and how it shaped modern day Taiwan. Discover Taiwan's aboriginal culture at one of the nation's most beautiful scenic areas, Sun Moon Lake and in the coastal Kaohsiung, the family can engage in a little bit of southern Hakka culture by painting on paper umbrellas and pounding traditional tea.