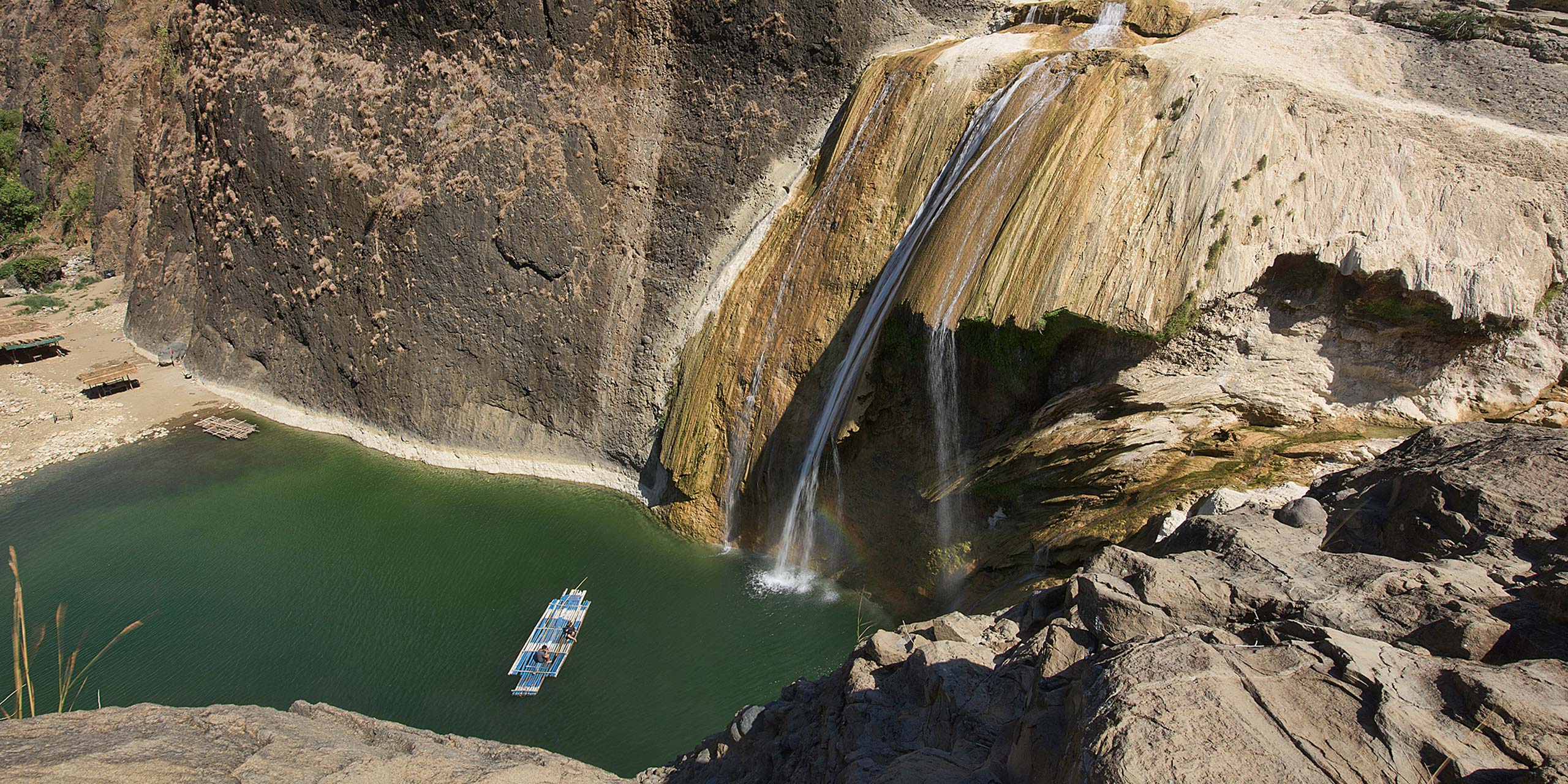 With 7,641 islands, there is plenty of room for exploring in the Philippines. Yet strangely enough, many visitors tend to make for the same locations.
Boracay might be one beautiful beach, but when it's got a few thousand people on it, the charm is kind of lost.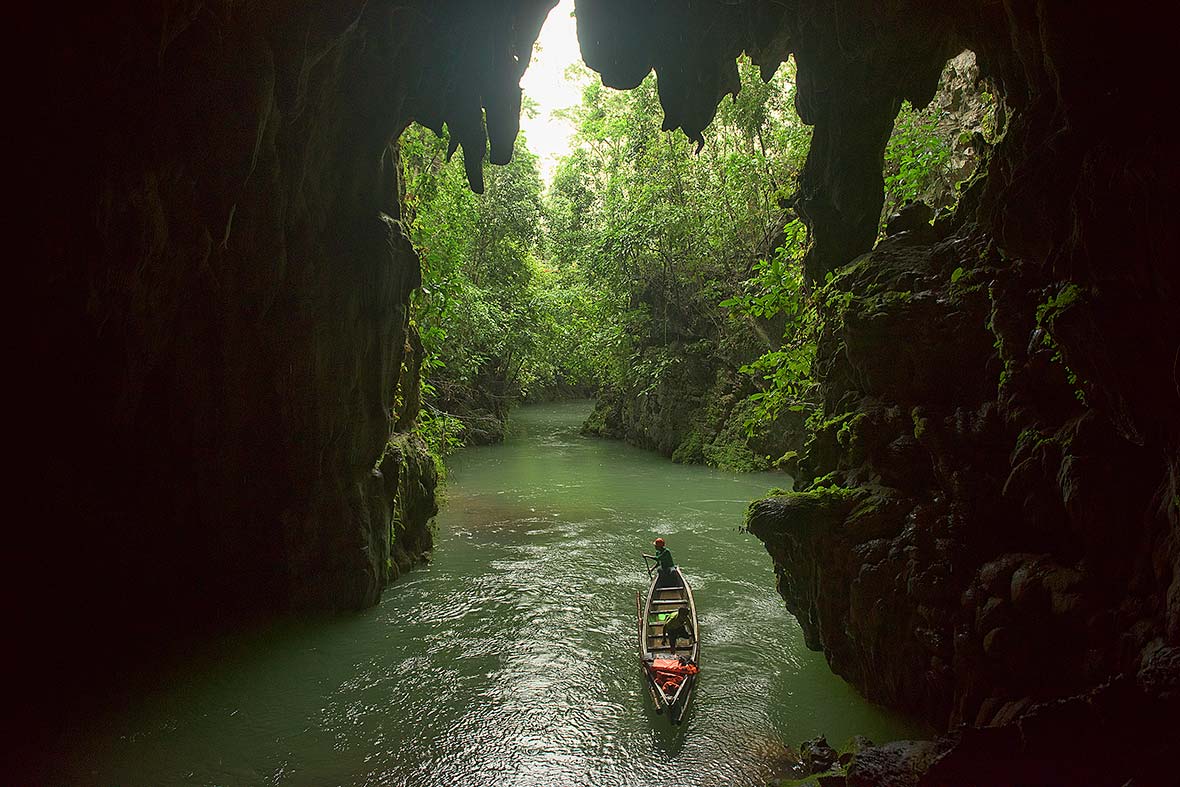 I do have a slight advantage when it comes to exploring here, as my wife is Filipina, and she recently enticed me to head up to her family's neck of the woods in Ilocos Norte, way up on the northern tip of Luzon. It's as far north as you can get in the country by land (there are still several small islands further north), and what we found there was a slice of paradise, ranging from pristine beaches, waterfalls, and caves, to little-touristed cultural treasures, along with some excellent regional cuisine and superb hospitality to boot.
We started off our journey by flying into Tuguegarao, the nearest town to the northern coast with an airport, and headed into the northernmost reaches of the Cordillera mountain range, home to a diverse eco-system and a plethora of sights pretty much only known to and frequented by domestic tourists.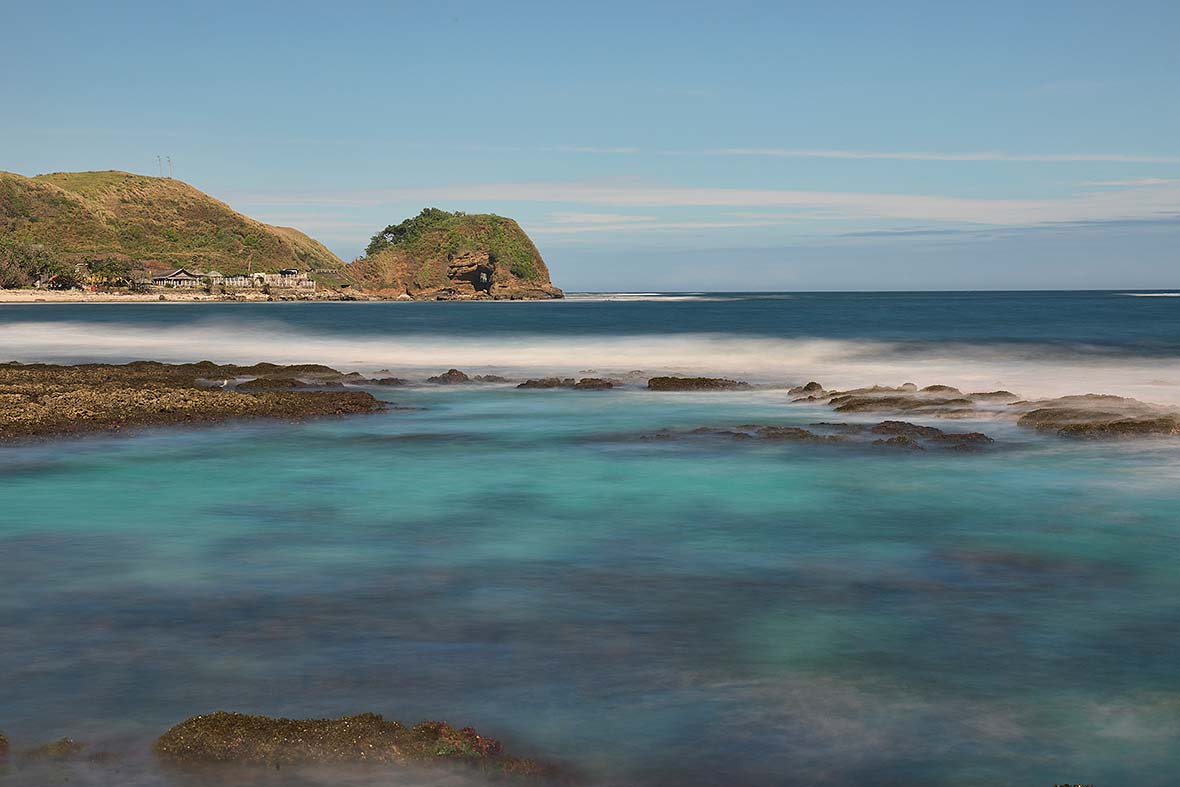 Just outside of the provincial capital Luna, we were directed to the Lussok Crystal Cave, a seven-chamber cave system accessible via boat on an underground river. The vast cave was a former local rebel and Japanese soldier hideout during WWII, but these days is home to a few bats and a handful of intrepid adventure travelers.
It's a short hand-paddled boat ride into the main chamber of the cave, where the vivid green river flows through. We'd been given the choice between an easy or hard spelunking tour before we embarked, and I was thanking my wife for having opted for the "easy" route, as opposed to the hard one that the cave tours offered, as our guide had us climbing a slippery rock face to make our way up into the upper chamber. Inside we found a myriad of stalactites and stalagmites in different colors, crawled on our hands, knees, and bellies to navigate the labyrinth, and finally emerged at a point our guide called the birth canal, as one had to be pulled through either head or foot first to emerge, covered in mud, on the other side. The climb back down to the river, with only a rather dubious hanging old rope to assist, was about as exciting as the rest of the journey, and I started thinking that this northern sojourn was turning out to be pretty special.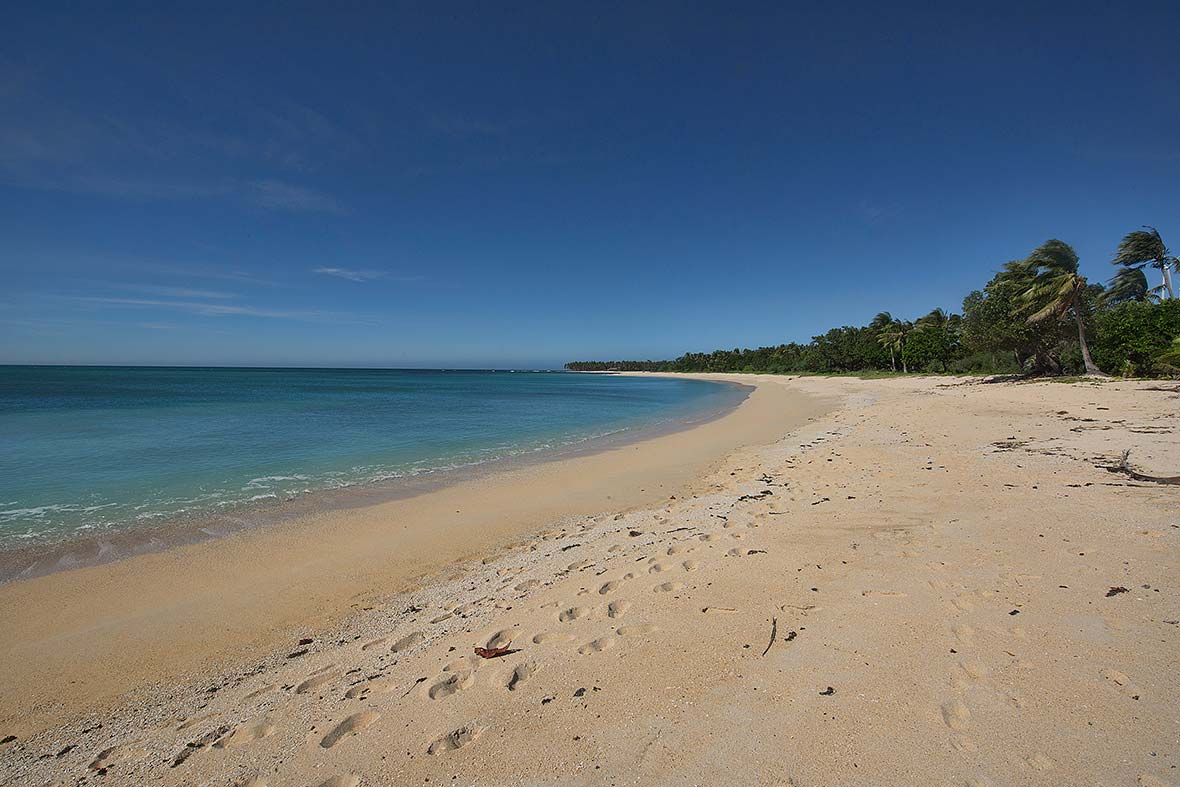 Safely back and cleaned up, we headed out of Luna and drove up to reach the northern coast, where we picked up the tail end of the AH26, better known as the Pan-Philippine Highway, a series of connected roads that link the entire country from south to north. The coast here looks like something out of northern California, undeveloped, wild, and windswept. As the road meets the very most northern tip of the Cordillera, a viaduct known as the Patapat Bridge hugs the exposed coastline and allows for passage between Ilocos and the Cagayan Valley. Before 1960, the only way to pass through here was via an exposed footbridge, the remains of which still can be seen up on a cliff above the viaduct. The bridge and surroundings are now part of the protected Kalbario Natural Park, meaning there is no development allowed here, and the sea is an azure gem.
From Patapat, a few hours of driving brought us to the northern tip of Luzon and shortly thereafter to Pagudpud Beach, which has been given the moniker of Boracay of the North by locals. The beach here is easily as picturesque as its famed southern neighbor, but as of yet has nowhere near the amount of development nor tourism. Pagudpud probably resembles what Boracay looked like at least 25 years ago.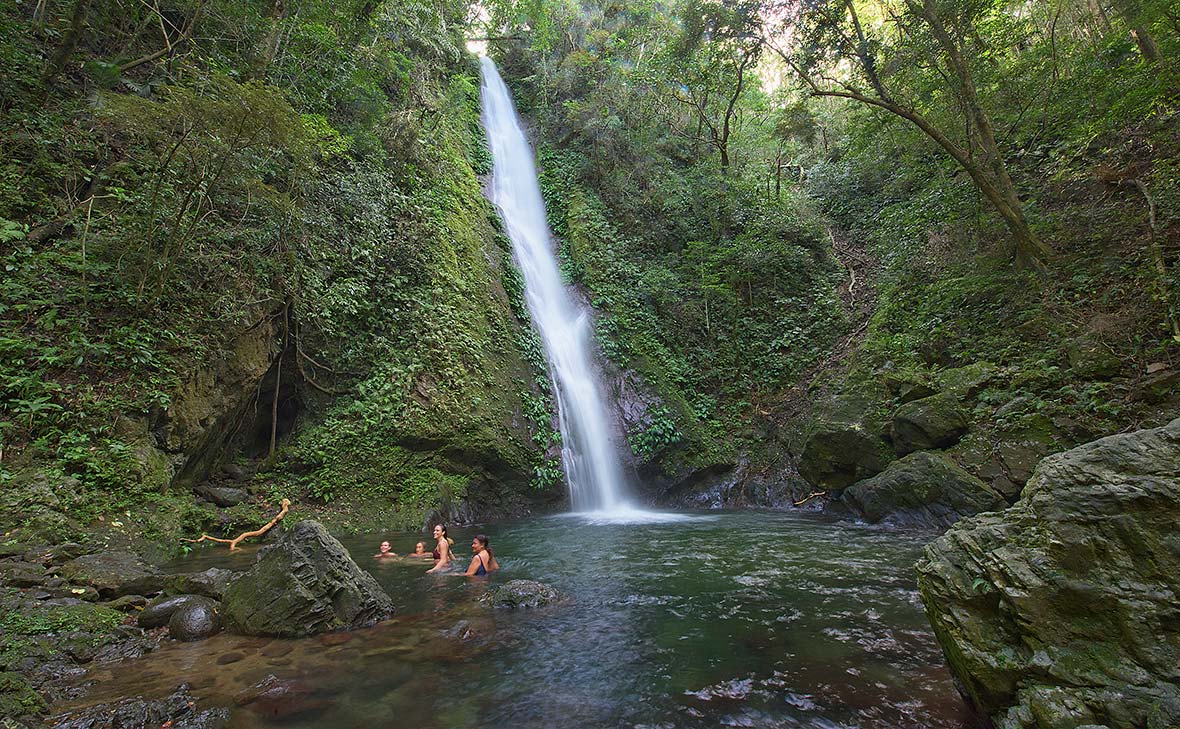 We lazed several days at Pagudpud, enjoying watching the colorful fishing boats come in with the day's catch, the surfers coming and going, and mostly having the entire swath of white sand almost all to ourselves. Sunsets were magnificent here, further enhanced by the fact that directly across the bay from Saud Beach are the Bangui windmills, a ten-kilometer row of some twenty windmills that are part of a national wind farm project, with the windmills sitting seemingly on the edge of the horizon, silhouetted as the setting sun goes down.
It isn't just the coast that is nice in this part of the Philippines, as there is plenty of lush jungle to explore, and as we happily found out, often a waterfall and wonderful swimming hole to boot at the end of a sweaty hike, as a local guide led us to Kabigan Falls, a natural pool and cascade at the finish of a scenic tropical forest walk.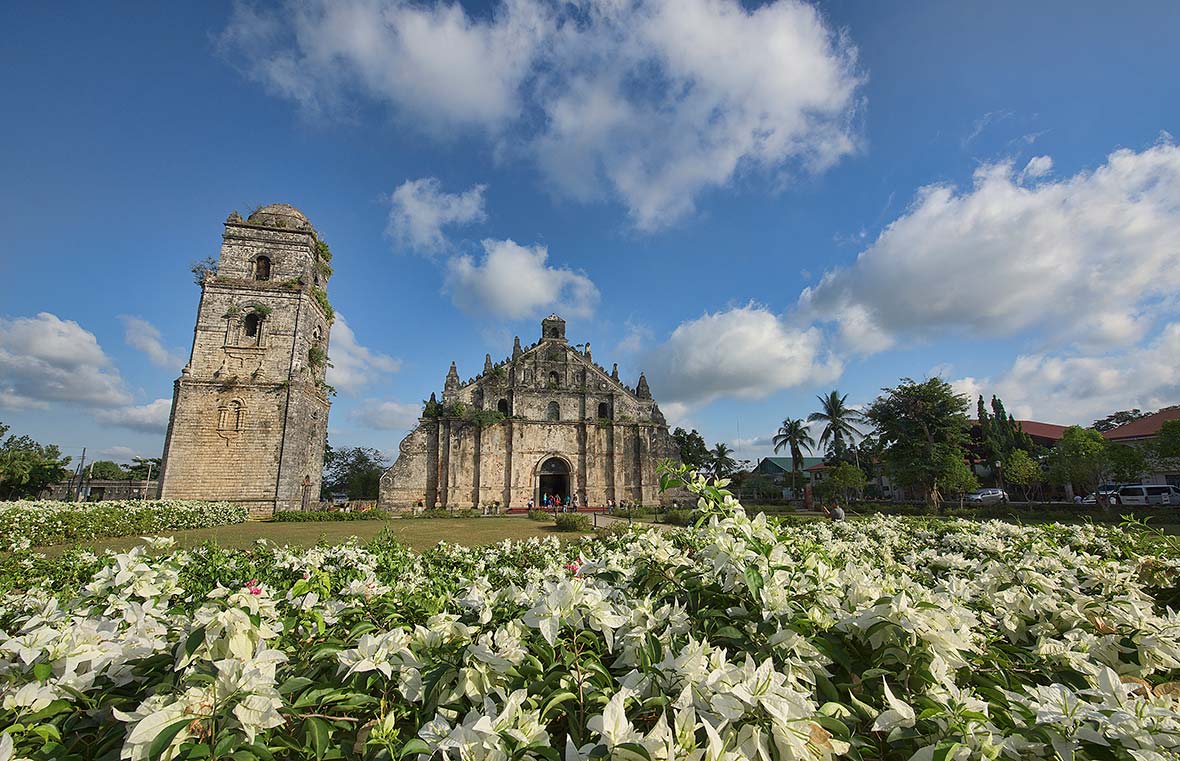 Further south down the coast in Ilocos Sur, we discovered an even better natural attraction. Pinsal Falls isn't even known to most locals in nearby Vigan and is probably going to be the next Philippine Instagram sensation once the word gets out. A hidden river valley near the hamlet of Santa Maria is home to a series of deep swimming holes and then a large wall of waterfalls that drop off the cliffs into a giant pool below. You can get to the base of the falls by riding bamboo rafts that have been set up here, or else opt, as we did, for climbing up to the top of the cliffs, where the views are even better. Legend has it that Angalo, the creation giant from Ilocano mythology, came looking for a wife here at this beautiful spot, and left his footprints, which are now the wonderful natural swimming pools that we enjoyed.
It's not all only nature in the northern Philippines. Just a few hours down the road from Pagudpud lies the small friendly town of Paoay, home to the striking UNESCO World Heritage St. Augustine Church (which Ilocanos just call Paoay Church). It was built in 1694 and features these unique 24 giant buttresses which are part of an architectural style known as Spanish colonial earthquake baroque, where the thick buttresses are placed on the side and rear of the building, further protecting the church in an area that has seen lots of seismic destruction over the centuries.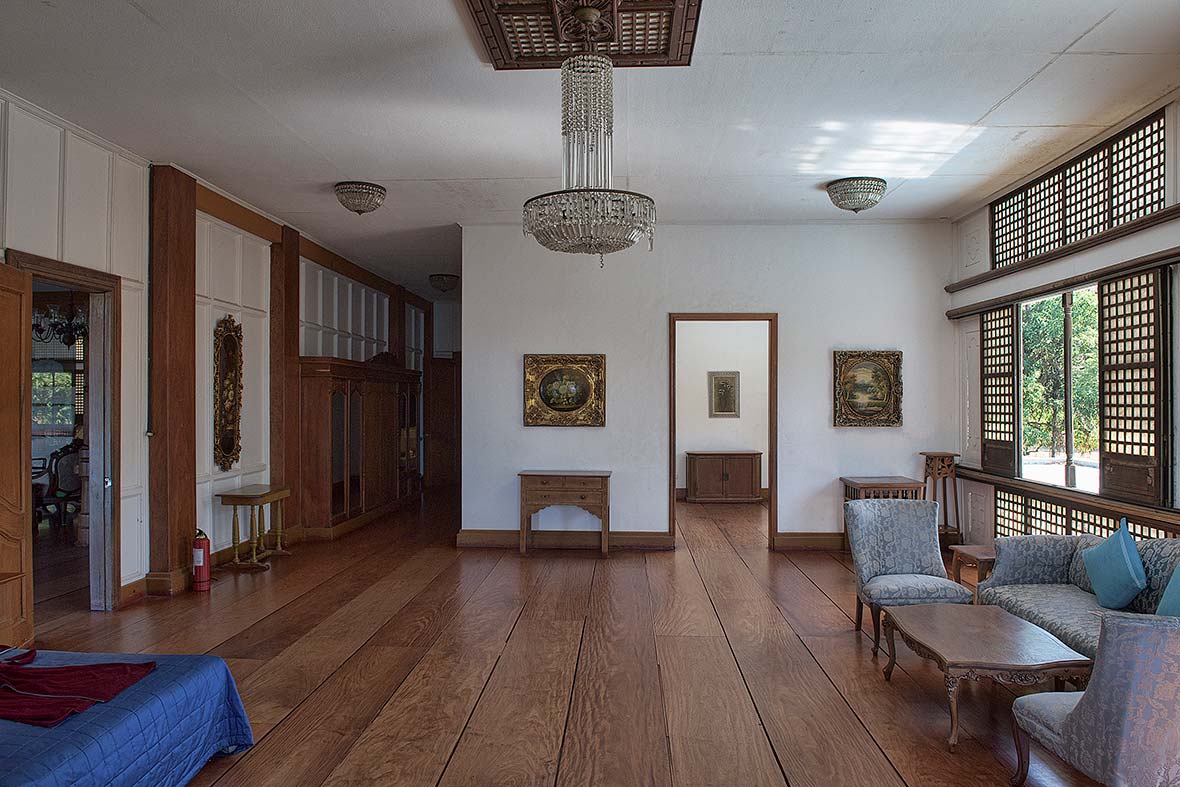 The Paoay area is also where Ferdinand Marcos grew up, and regardless of political opinions about the former Philippines' president and his extravagant wife Imelda, one can visit the luxurious Malacañang of the North Palace, the former residence of the family, which is now a museum. We called in at Malacañang one afternoon and were struck by what a lovely spot it is in, set above pretty Lake Paoay, and the two-story mansion is now part of a national park and is thoughtfully planned out, with elaborate descriptions in each room of the home detailing Marcos' public works, which were considered quite advanced at the time, plus describing the living quarters. The former president does not have a very popular image overseas, but here in Paoay, he's still a local boy, and his son Bongbong, now running for president in the 2022 election, had plenty of banners and buttons displaying support throughout the town and countryside as we traveled through.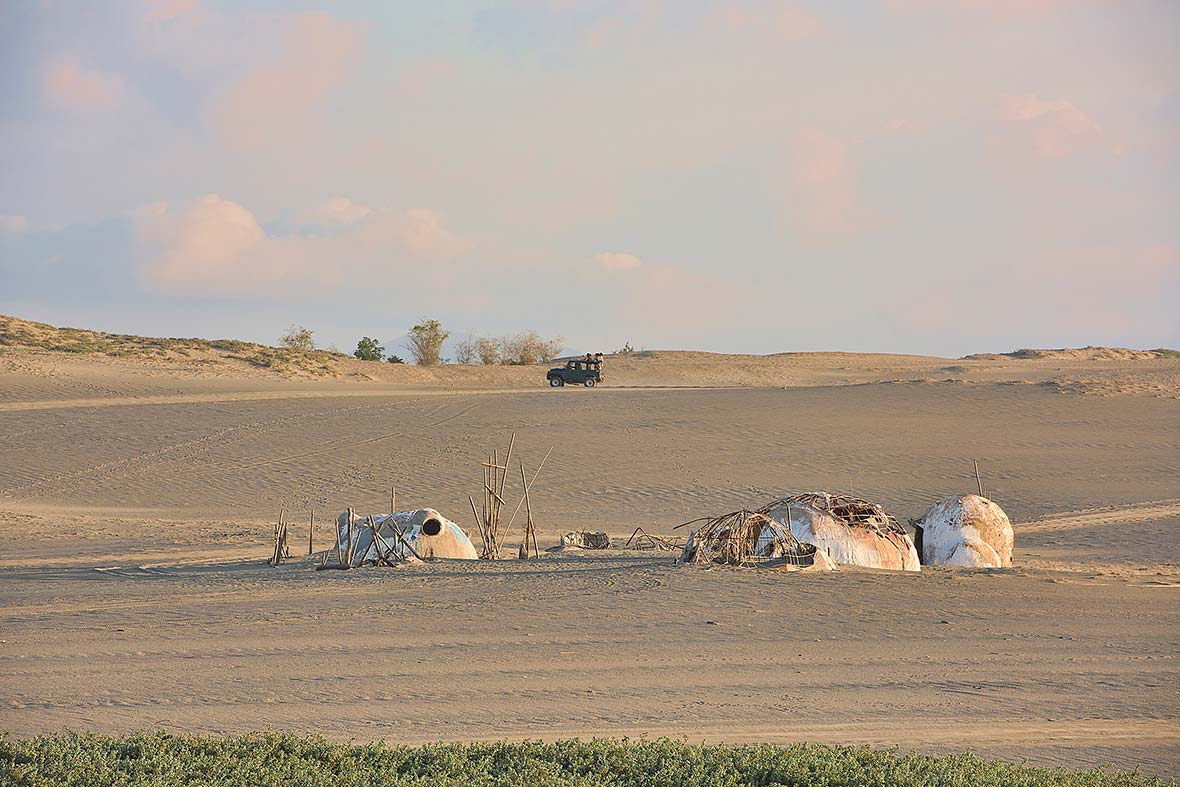 From Malacañang of the North and the beautiful lake, a 5-minute drive brought us into a completely different world. This part of Ilocos Norte, in addition to white sand beaches, jungles, and waterfalls, also features dunes. They aren't the world's highest, but the scenery here resembles something out of Mad Max, with several rustic structures cobbled together by people living along the coast, backed by the dunes where there are buggies, quad bikes, and sand-board adventures to be had. Once again, there were only a handful of tourists here, although we did find several large groups back in town, all of whom had come to sample the region's famous bagnet, a boiled and deep-fried pork belly dish seasoned with garlic, pepper, and bay leaves, cooked extra crispy and served with a vinegar-based dip. Ilocos bagnet turns out to be pretty prized, and although the small eatery had no vacant tables, we were immediately invited over to join a group, and several hours later, were all making plans for a lechon celebration, where we joined forces to roast a whole suckling pig over charcoal.
A day later, as we drove further south into the cobblestone streets of historic Vigan in order to catch a flight home, I was already looking at maps and making plans to return to this laid-back, off-the-radar northern Philippine dream.