"You want to go here? Why?" My taxi driver has a solid grasp of English yet he still has to check with me three times if the address is correct. The first time he shakes his head as if I've made a mistake. When I repeat the location he looks bemused, says there is nothing of interest there, and suggests I instead visit Shwedagon Pagoda, the magical golden icon and tourist magnet of Yangon. But right now I want to go somewhere uglier, odder, and eerier.
Perhaps ugly is a harsh description for Chin Tsong Palace, but these days its splendor has well and truly faded.  That's the charm of exploring this once-commanding building well off the tourist trail; the curious backstory is a bonus.
While the likes of Shwedagon Pagoda and Bogyoke Market are well populated by tourists, I come across only one other foreign traveler during my time at the palace. I overhear this American man discussing with his guide the very reason I've come here – the unusual history of this timeworn mansion. The tales attached to Chin Tsong Palace could power a novel. There are stories of spies, secret tunnels, propaganda radio stations, dead bodies transported underground, and of the murder of the wealthy man who built it. Some of them are fact, others are unconfirmed, but all of them are engaging and together lend the palace a sinister atmosphere.
It is 100 years exactly since construction finished on this palace in the inner-northern suburbs of Yangon. It was built for and named after Lim Chin Tsong.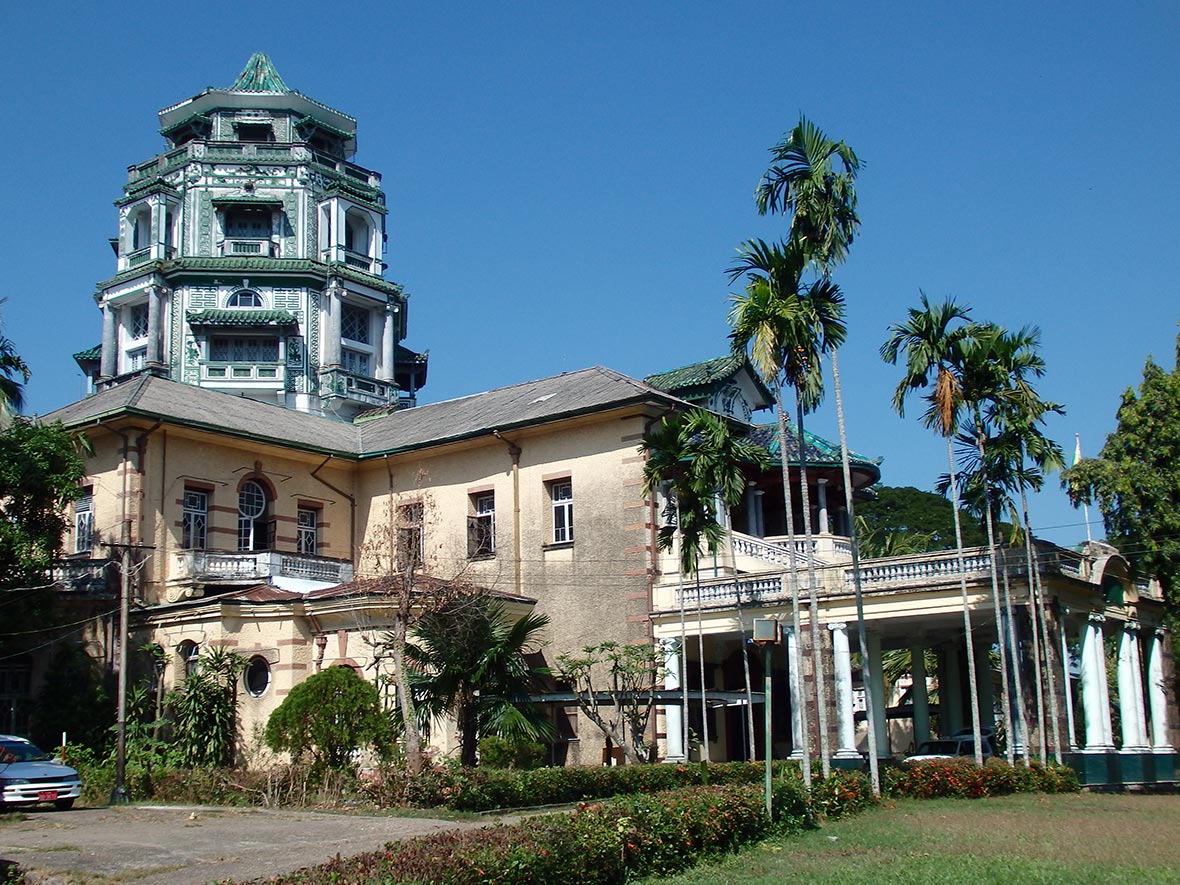 The first thing I spot as we approach the palace is its lofty, five-storey tower, which is reminiscent of a Chinese pagoda. This was, apparently, designed as a loose replication of a pavilion located inside Beijing's glorious Summer Palace. In isolation the tower is quite attractive but here it clashes heavily with the facade of Chin Tsong Palace, which has the appearance of a European colonial mansion.
This jarring blend of architectural styles was not a mistake. It was what Lim Chin Tsong wanted. He was, by all accounts, a man who did not believe in understatement, who did not want to fly under the radar, who preferred to be on center stage. A man of ego, it would be fair to presume, based on the garish palace he had designed as a monument to his enormous success as a merchant. He dealt in everything from rice to oil, peanuts, and rubber, building upon the achievements of his father Lim Soo Hean. Profits piled up.
Much of this money was ploughed into the construction of the palace. High-end materials were brought in from Europe and China. Artists were commissioned to paint detailed murals and complete intricate woodwork and stonemasonry. Once finished it became Lim Chin Tsong's ultimate symbol of wealth, a place where he would host opulent events attended only by the city's blue bloods.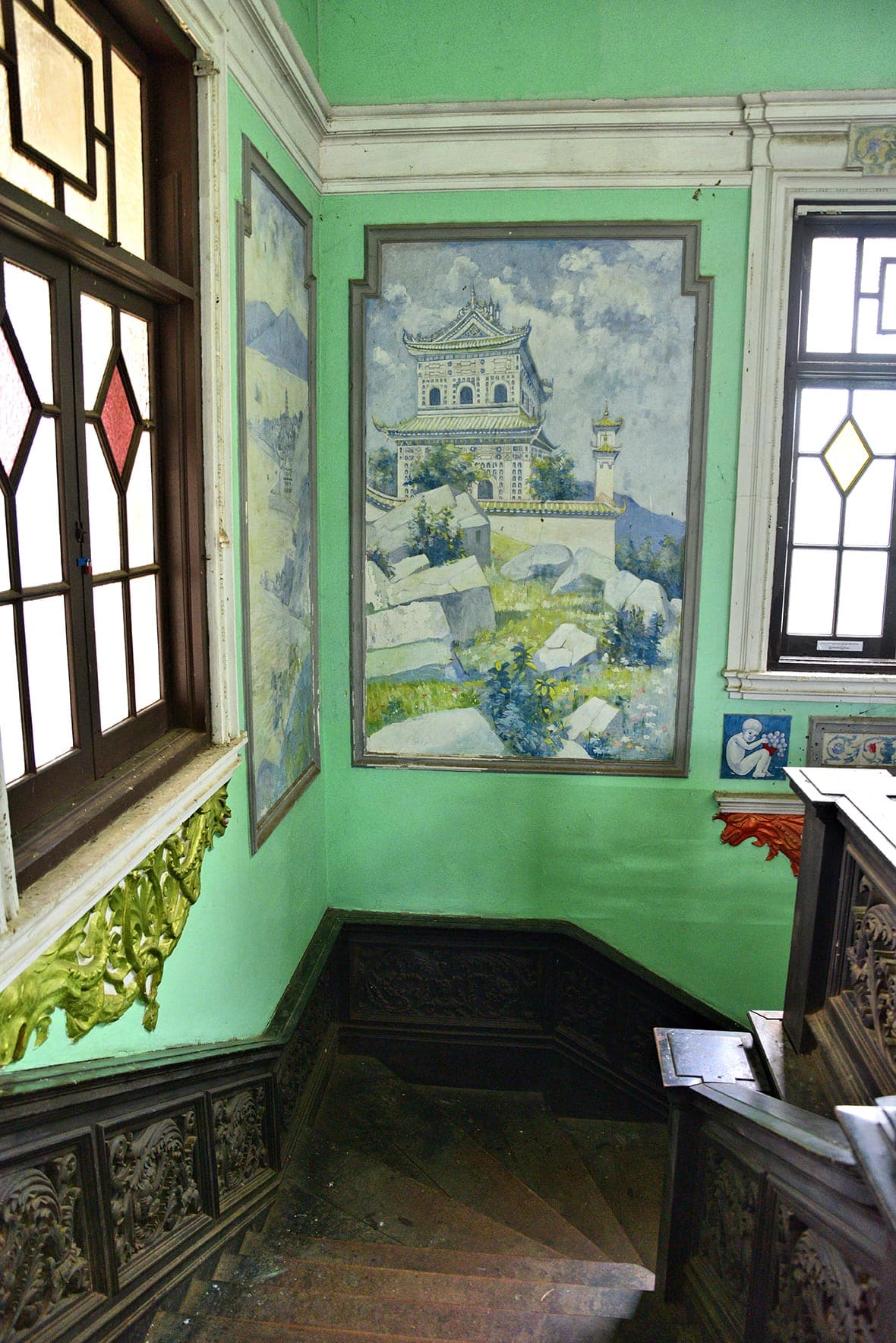 These years were glorious but few. By 1922 Lim Chin Tsong's business empire was falling apart. A series of failed ventures shunted him to the brink of bankruptcy. After courting attention for so long he was now a recluse, desperately trying to elude the police, who had a warrant for his arrest.
This cat and mouse game ended abruptly in November of 1923. Lim Chin Tsong was dead at age 56. A heart attack is what was believed to have killed him. As years went by rumors emerged suggesting he had in fact been murdered. Possibly even by his own wife, who was an American spy, according to local conspiracies. Certainly there were many creditors he refused to pay who would have had motivation to halt the life story of Lim Chin Tsong; some say they stood around his casket with their debts in hand.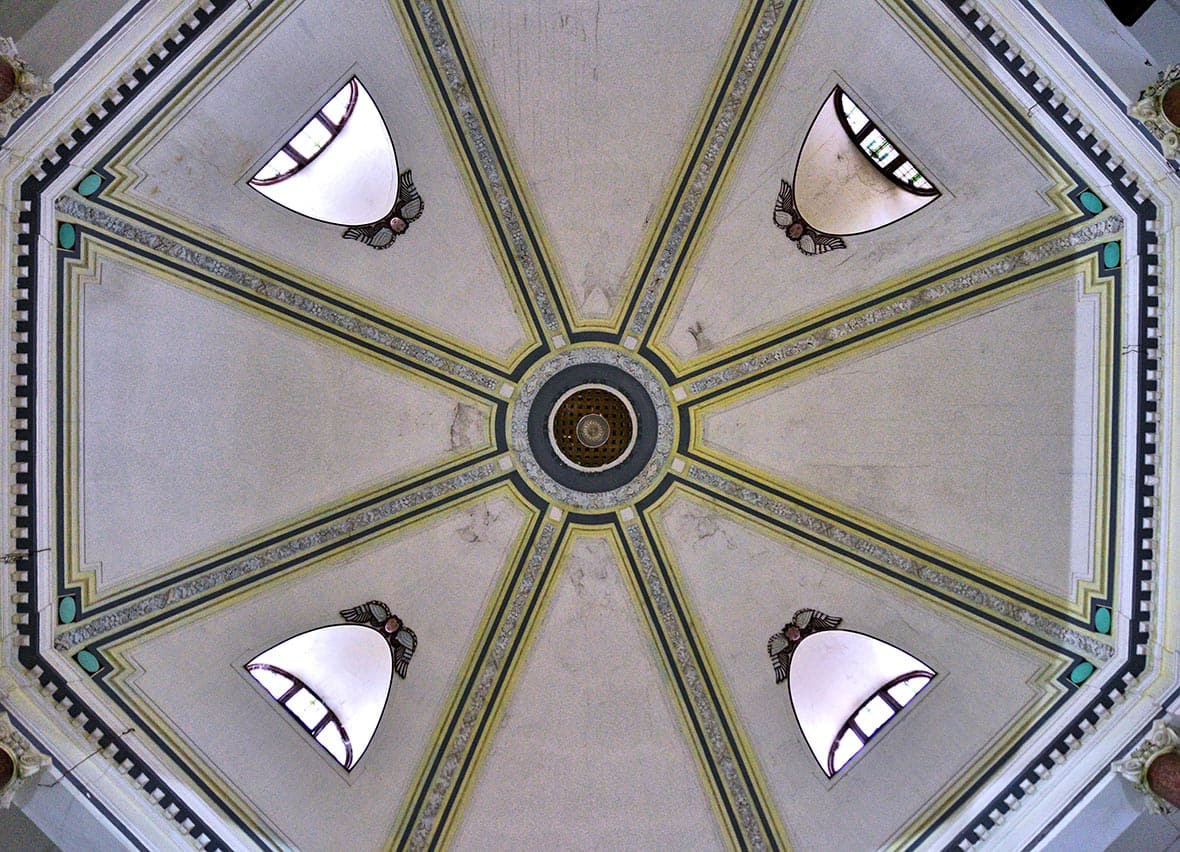 This all neglects to mention speculation that he himself was involved in deadly acts. One of the strangest rumors surrounding the palace is that it concealed tunnels connected to Inya Lake, which is only about 400 meters away, and that corpses were secretly transported through these underground passages and dumped in the lake. This tale might be a little bit too Hollywood but, then again, who knows?
What is uncontested is that the palace became the base of a propaganda radio station in the 1940s during the period of Japanese occupation. It later became a guesthouse and then student accommodation. Now it is almost entirely unoccupied and in a state of decay. Except for a couple of rooms downstairs which are used as modest art galleries. There are talks of it being given an extensive renovation by the Government but I found no signs of any significant work taking place, or about to occur.
For now, its main purpose seems to be to fire the imaginations of local gossips, and to provide a space for exploration for curious travelers.