Only a few minutes walk from the bustle of Penang's Chinatown is an opulent, indigo wash boutique hotel from the 19th century. Among the grand homes that exemplify the multi-cultural history of George Town, Penang Cheong Fatt Tze's 19th century Blue Mansion provides a unique example of the eclectic style which resulted from the melding of thousands of years of chinese tradition with European styles at the height of the British colonial empire.
The iconic hotel and it's tropical grounds have been attracting film directors since it reopened after its restoration, most recently for the blockbuster movie Crazy Rich Asians, the public reaction of which hotel manager Daniel Selvatharan called "quite staggering." With just 18 antique-appointed guest rooms, an award-winning restaurant, and elegant courtyards where one can sip the colonial standby Stinger surrounded by 55,000 square feet of lush tropical gardens.
Throughout the 19th century George Town was a booming port city that lured the industrious and curious from across Asia. Many of these travelers came from southern China and among them was a bright young man who would go on to international fame as a merchant, international traveler, and statesman. Eventually Cheong Fatt Tze would amass a private fortune and one of the grandest homes on the island right in the heart of the city. A century later that house would be restored to its full glory and opened to the public as a boutique hotel.
Cheong Fatt Tze, who would become known as the Rockefeller of the east, left for Penang – or Nanyang as it was known at the time in his Hakka dialect – when he was only 16 with a small stake from his merchant father. The opium wars were raging in China and Penang was seen as the land of opportunity for many in southern china. Though his first official position on the island was that of "bearer of river water" Cheong had an eye for business and finance and quickly began his one man empire by investing in banks, cattle, and textiles.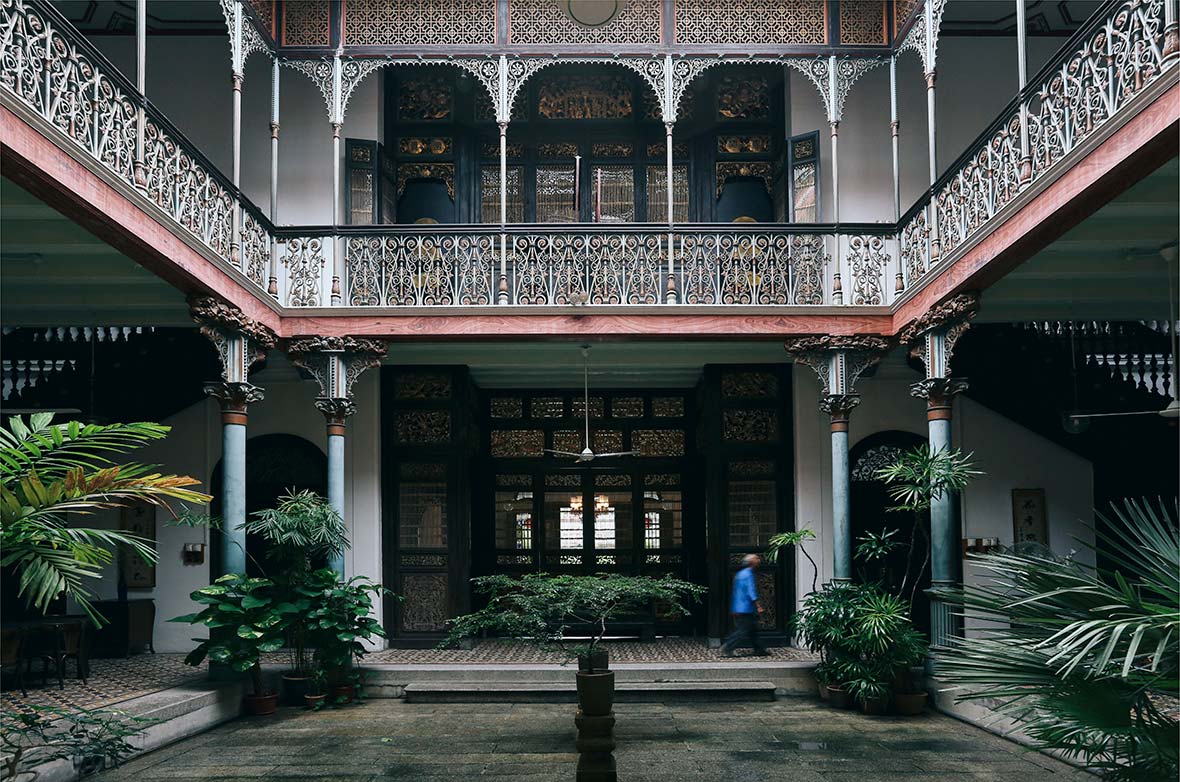 Eventually Cheong created his own steam shipping line between China and the United States and began traveling internationally, which would influence his interest in everything from business negotiations to the details he would include in his now famous mansion. His travels gave him a taste for Western wines and today the Chang Yu Winery he established in 1892 still supplies 25% of western style wine in China.
Cheong's success as an international businessman and his devout nationality won him the designation of Mandarin of the Highest Order. By the later part of the 19th century Cheong had mansions dotted throughout Asia, but it was his desire to build his finest house in the city where he had found success. The mansion was to be a home for his favored 7th wife along with a vast retinue of relatives and business associates who would be accomated according to a hierarchy; those closest to him stayed in the main building while servants and low level business associates were put up somewhere between the outhouses and the animals.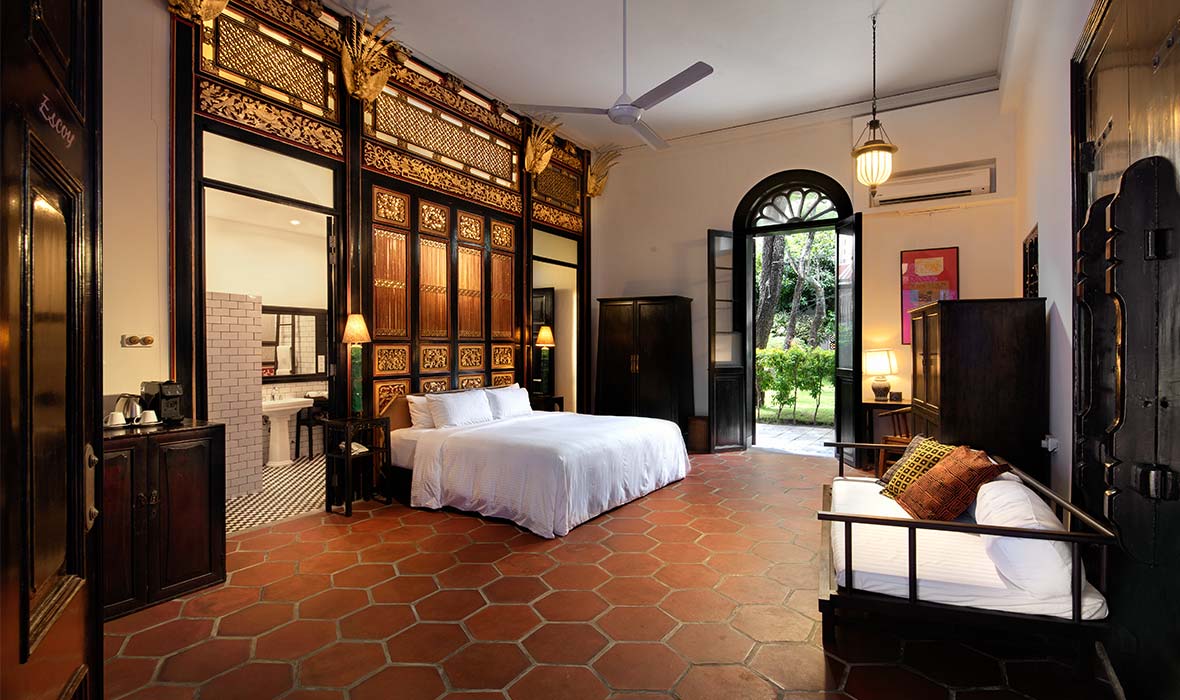 Hundreds of artisans were brought from China and materials were sourced from all over the world to fulfill his vision of a Hakka and Teochew-style home which also embraced the eclectic influence of 19th century George Town. The resulting Blue Mansion was one of the most lavish and elaborate buildings in Penang and included cast iron balustrades from Scotland, English Art Nouveau stained glass, cantonese timber lattices, and a mix of French Trompe l'oeil and Chinese Calligraphy details.
"Indigo was a colour highly-prized at the time when the mansion was constructed. Produced in India – Indigofera Arrecta or tinctora had crossed cultural barriers and was used in mosques such as the Acheen St mosque in George Town, parts of Suffolk House, internal sections of Chinese temples and a large percentage of ordinary houses in the Straits Settlements in the early 19th and 20th century," says Aja Ng, the Blue Mansion's head of public relations.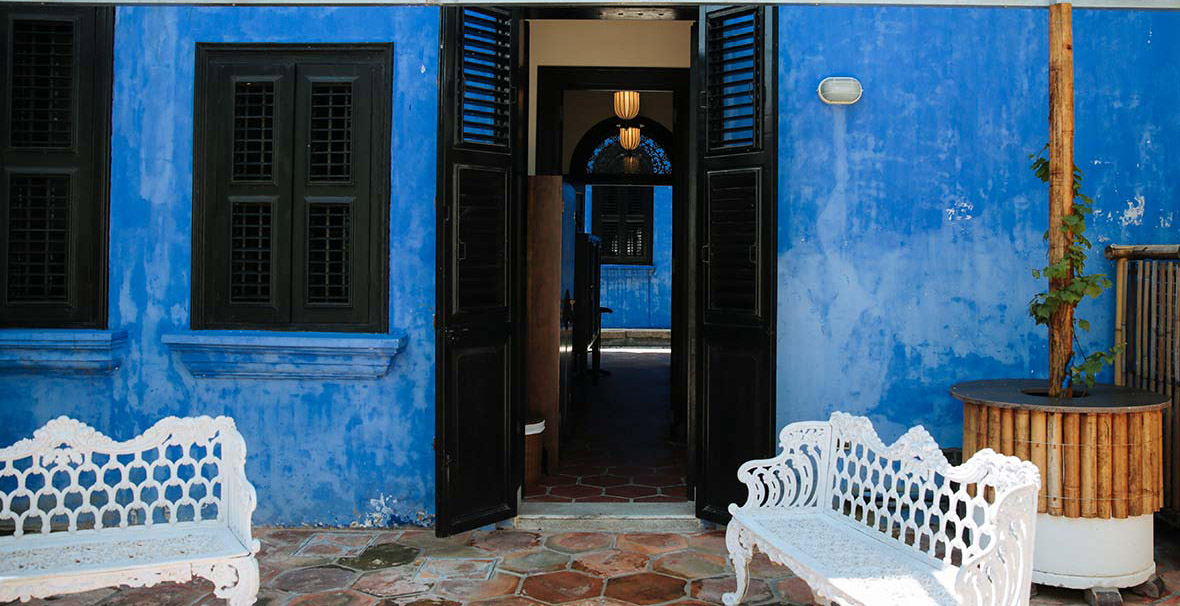 After Cheong's death in 1916 the Blue Mansion fell into a near century-long neglect, including being badly damaged during World War II bombing raids, despite the fact that Cheong left monies in his will for the mansion's upkeep.
When Cheong's last living son died, the property was purchased by a small group of conservationists who began a six-year process of restoring the mansion to its former glory using local craftsmen and artisans. The restoration process stressed a philosophy of ' 'treading lightly and touching softly' in order to maintain the building's original fabric. Great attention was paid to preserving the home's original design and detail while also fitting the buildings out with modern plumbing, electric, and conveniences.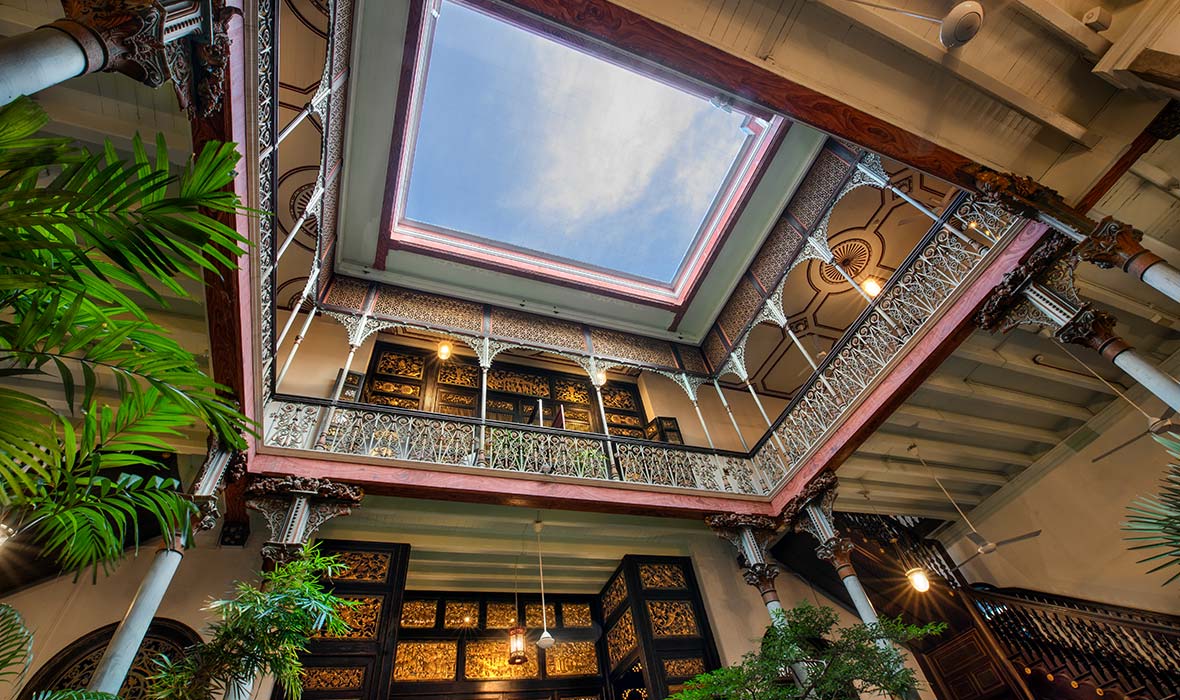 In 1995 with the restoration complete The Blue Mansion was opened to the public in its current state as a boutique hotel and for public viewing. The restoration was promptly awarded The Malaysian Institute of Architects (PAM) Architecture Award in Recognition of Design Excellence and UNESCO's Most Excellent Project in the Asia Pacific Heritage Award in 2000.
Today Cheong Fatt Tze's Blue Mansion is famed among George Town's historic homes and welcomes visitors to explore the grounds and experience the mansion with daily tours. Hotel guests have the choice in accommodation from spacious rooms and elaborate suites that blend past and present concepts of luxury. The rooms are furnished with antiques and art work originally purchased by Cheong for his home.
Standing out among Penang's gastronomic abundance is no easy task, but the hotel's Indigo restaurant, headed by locally born, Cordon Bleu trained Executive Chef Beh Weng Chia has made his mark by offering a menu that blends eastern with western tastes in accordance with Cheong's original vision of his mansion. Chef Weng uses local ingredients to create signature dishes like rack of lamb with garlic miso and his best selling salted egg grouper with torched octopus and squid ink risotto.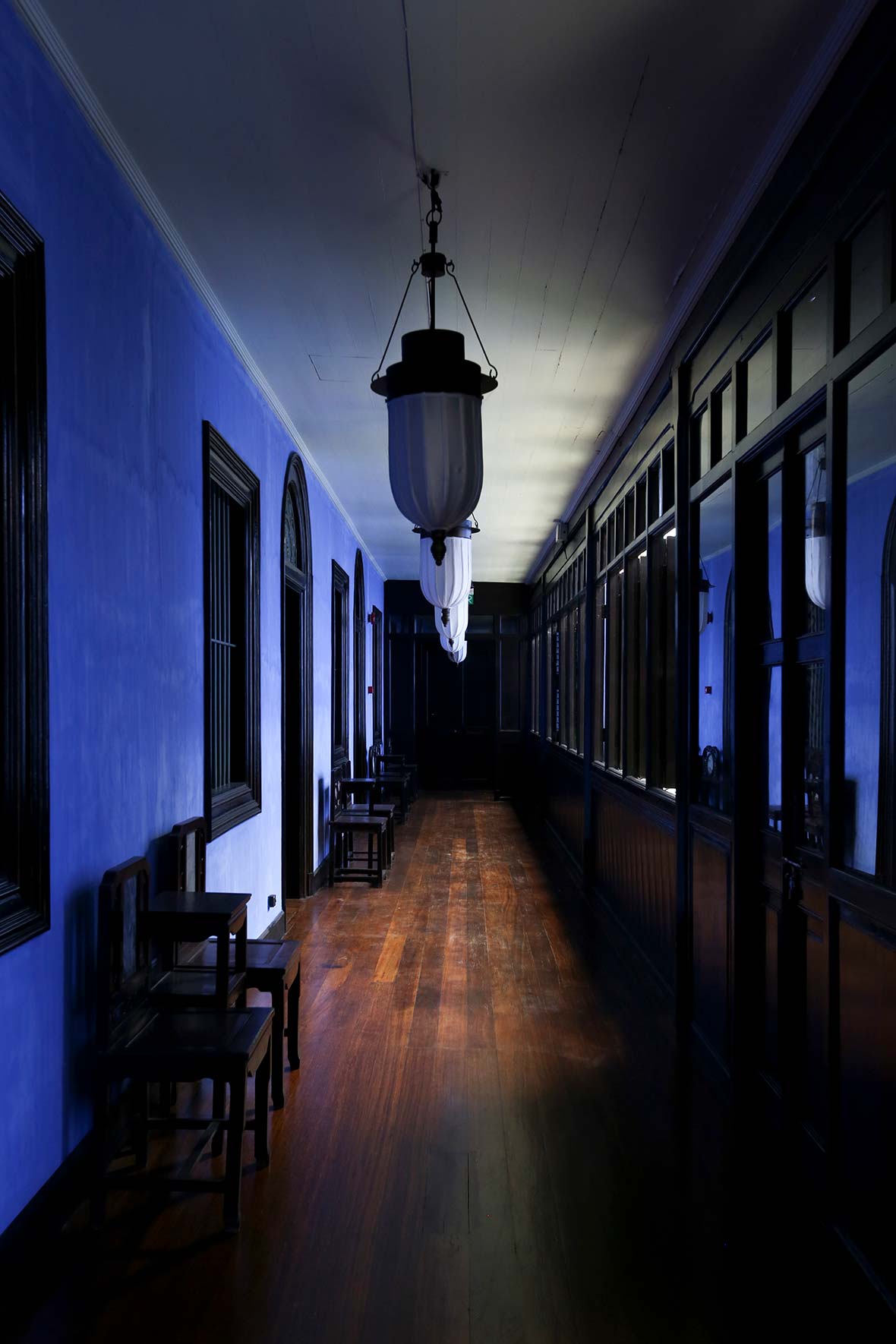 "There are those who specifically seek us out knowing a bit of our history and architecture, or those who have seen us in movies internationally, or even those who have come across us via Instagram […] it is a varied global audience. People also come just to visit our restaurant, Indigo," sats manager Daniel Selvatharan.
The hotel offers activities including tours of the grounds and hotel as well as catered trishaw tours of George Town.
"You hear birdsong as the sparrows flit in the mansion. The courtyard is cool as the breeze travels through," Aja Ng described mornings in the mansion as serene:
Sprawled out on the deck poolside in the afternoon sun or relaxing with a cool drink in the lush garden at sunset with George Town's skyline just barely visible over the walls and between the broad spread of the trees of the surrounding hotel grounds is to feel like a visitor from the past being pampered with the best the present has to offer as Cheong Fat Tze's Mansion continues to offer restoration, relaxation and refuge more than 120 years after it's completion.