Example Itinerary
Cultural Highlights and Himalayan Foothills
Revel in the lush natural beauty of a country known for it's colorful political past. Myanmar boasts the most intricately-designed Buddhas in the world, as well as several traditional temples open to the public. Discover your adventurous side as you travel into the country's beautiful trekking scene. This 14-day Myanmar itinerary will take you through Yangon, Bagan, Lake Inle, Mandalay, and Putao.
This itinerary is an example. It's designed to inspire you and provide you with thoughtfully curated ideas. You can choose to do this exact itinerary or completely personalize it. All trips are 100% bespoke.
Highlights
• Ancient Bagan: Explore the ancient city of Bagan, a UNESCO World Heritage site. Built over more than 38 square miles next to the Irrawaddy River, this massive 9th-century complex is one of Myanmar's most impressive cultural wonders.
• Inle Lake: Enjoy the floating gardens of Inle Lake in the Shan Hills of Myanmar and learn how to make a cheroot cigar with locals.
• Himalayan Foothills: Southeast Asia gives way to snow-capped peaks at Putao, where travelers will raft, bike, and drive through the northernmost accessible areas of Kachin State.
Day-by-Day
Day 1
Yangon
Arrive in Yangon, the country's former capital filled with beautiful colonial style buildings. Spend the evening familiarizing yourself with your surroundings and checking into your hotel. Relax at your hotel this evening. We recommend the Governor's Residence or The Strand.
Day 2
Bagan
After having breakfast at your hotel, fly to the ancient city of Bagan. The city once had over 10,000 Buddhist temples and more than 2,000 remain today. After checking into your hotel, take a tour of the Ananda temple. The temple contains four massive Buddha images and King Anawrahta's famous golden stupa of Shwezigon Pagoda. Feel enlightened as you visit the Temple of Omniscience, known as Thatbyinnyu. See the grand interlocking brickworks at the famous, massive Dhammayangyi Temple. Watch the sun dip in the tangerine sky from Bagan's ancient monuments and take a quaint horse cart ride through the old town in the evening, before retiring to Aureum Palace Hotel.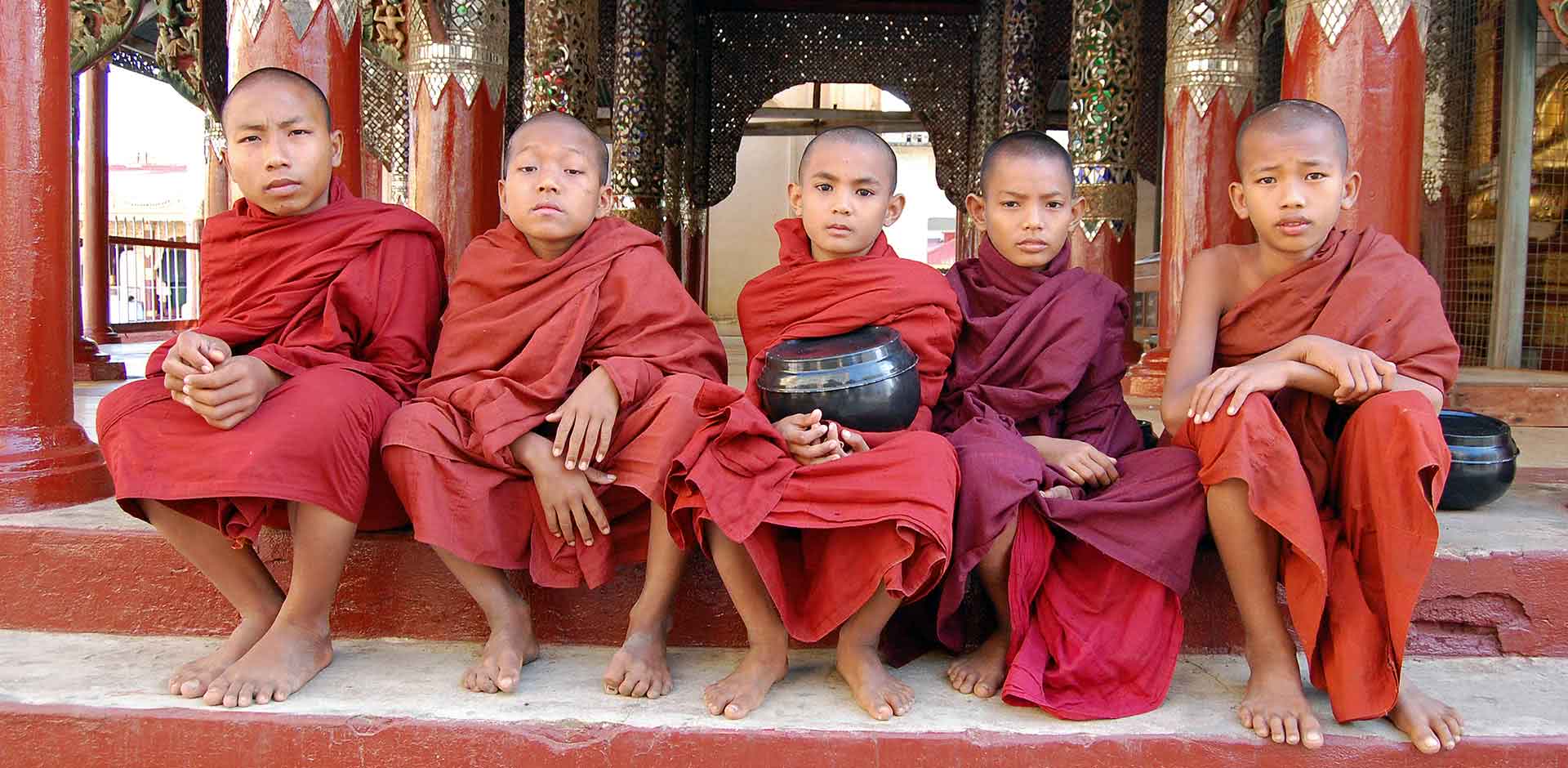 Day 3
Bagan
Catch a majestic Bagan sunrise to begin your day. Learn about village life as you visit Tayokepay Temple and Min Nan Thu Village. You'll have the rare opportunity to learn how to extract coveted groundnut oil. Marvel at the intricate murals painting the walls of the Phaya Thonezu and Nanda-pyinnya Temples. Stock up on artisanal goods and snack on Burmese treats and ripe produce as you peruse the lively Nyaung Oo Market. Gain new cultural insight as you continue to Myinkaba to visit the Gubyaukgyi Temple, noted for its intricate stucco detail, as well as Nanpaya Temple, Manuha temple and its grandiose Buddha images. The day is complete as you relax on a sunset boat trip and cruise down the Ayeyarwady River.
Day 4
Inle Lake
Day four of your adventure is spent traveling through Heho and arriving in Inle. Enjoy a ferry ride and catch a glimpse of the beautiful floating gardens and the unique one-legged fishing style specific to the area. Spend the night at in Lake Inle at the Inle Princess Resort or Aureum Inle Resort & Spa.
Day 5
Inle Lake
You're just in time for the fifth day market. Join in as the region's ethnic tribes meet to buy, sell and exchange delicious home grown produce. Watch as local tribesmen create traditional handicrafts such as the local cheroot - a cigar with open ends on each side. Explore the well-known "Nga Phe Chaung" monastery and view the stunning collection of Buddhist statues.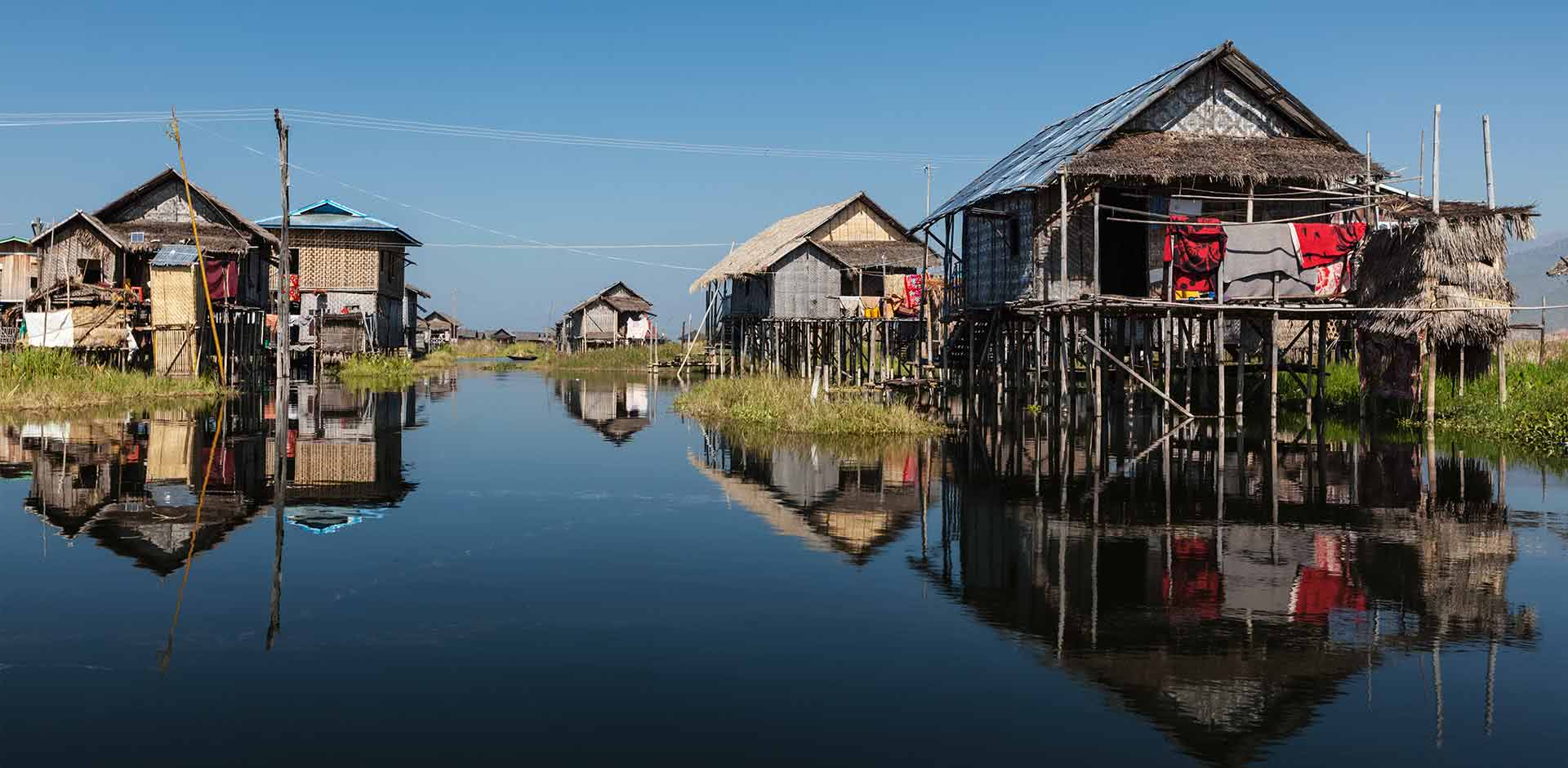 Day 6
Mandalay
Take a boat ride to Nyaung Shwe to reach Heho airport for your flight into Mandalay - the last royal capital of Burma. See the world's largest book at the golden Buddhist Stupa - Kuthodaw Pagoda. The pagoda is made up of 729 marbles slabs. Visit the Mahamuni Pagoda that is regarded as one of the holiest Pagodas in Myanmar's history. Walk through the Golden Palace (Shwe Kyaung) monastery, decorated with elaborate wood carvings. Spend the sunset in peace as you watch the evening prayers. That night, rest at your hotel in the city.
Day 7
Putao
Lounge in leisure until it's time for your mid-morning departure to Putao. Putao is the gateway for trekkers looking to explore the snow-capped mountains and sprawling flat valleys. Enjoy dinner and a quiet overnight in a white canopied bed at the Malikha Lodge.
Day 8
Putao
Begin the morning by strolling through a local Putao market ran by the area's ethnic tribes. Enjoy a jeep excursion down a pebbled road and across the Malikha River to the quaint colonial style town of Machanbaw. Explore the candidly-named "Stone Dragon Park," before taking a local river boat for a tour of the sprawling Rawan local village. Here, you have the rare opportunity to see the Kanugmulon Pagoda - a historic Buddhist monument built in 300 B.C.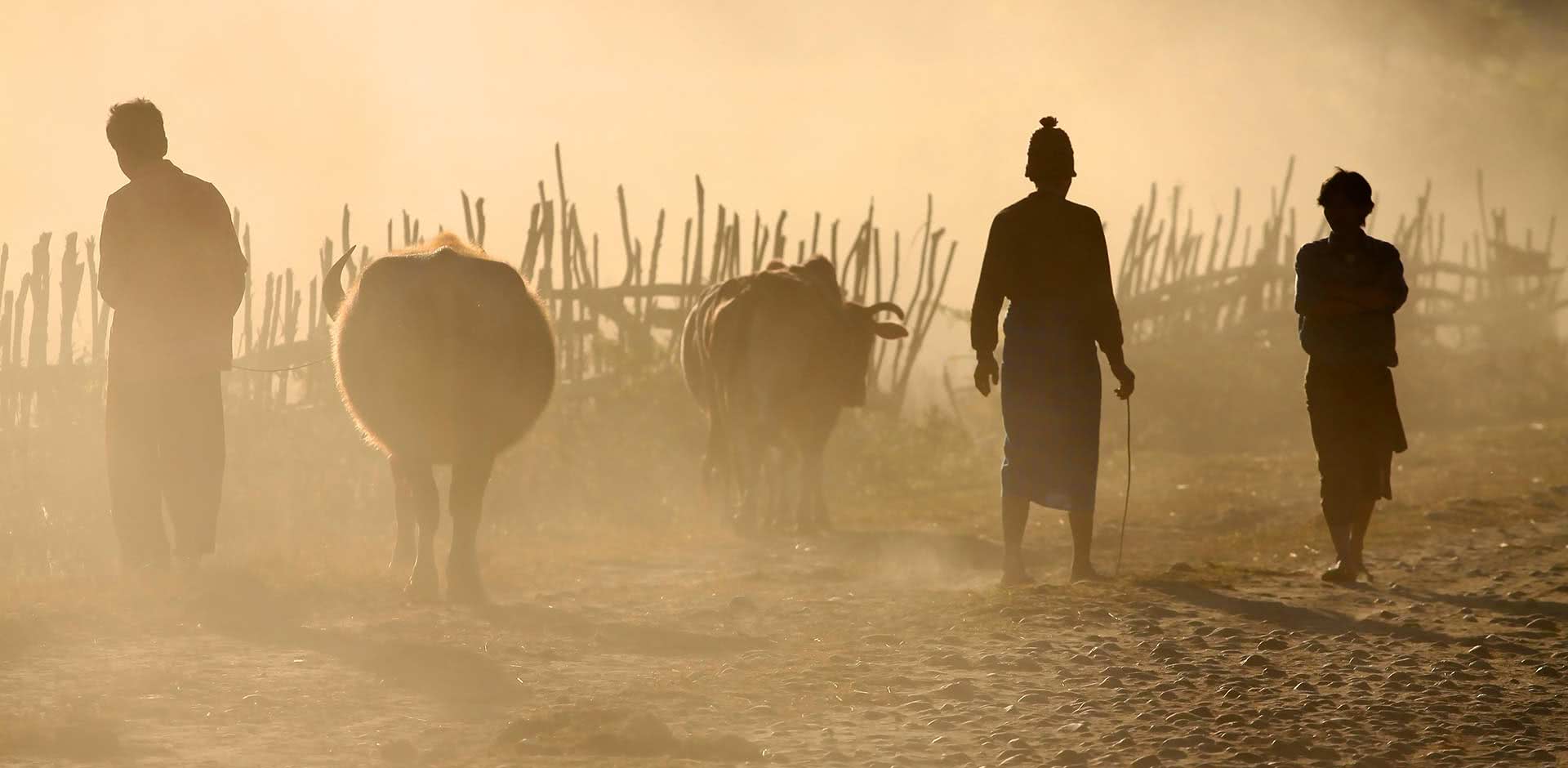 Day 9
Putao
Catch a glimpse of the country's humanitarian efforts as you visit one of the local orphanage schools. Once you've finished your visit, walk and bike to the Paneling Hkamti Shan Village and find the exotic Mahamuni picture displayed in the village. Journey through Putaung Shan, Gyin Lisu and Malawagy villages all against an incredible backdrop of picturesque, snow-capped mountains. Make your way back to the Malikha Lodge through the village of Lonsut.
Day 10
Putao
Get ready for an adventurous day as you take a jeep ride into the Mulashidi village. It's time to grab an oar and raft down the pristine freshwater of Mula river. Post-rafting, you can explore the exotic white river beaches before returning to Putao by jeep.
Day 11
Putao
Walk or bike your way through the Lonsut village and the unending paddy fields. Cross Namhtun creek, the Hopaing Shan Village, the village's exquisite monastery and see a different way of life as you stop and discover how the locals live.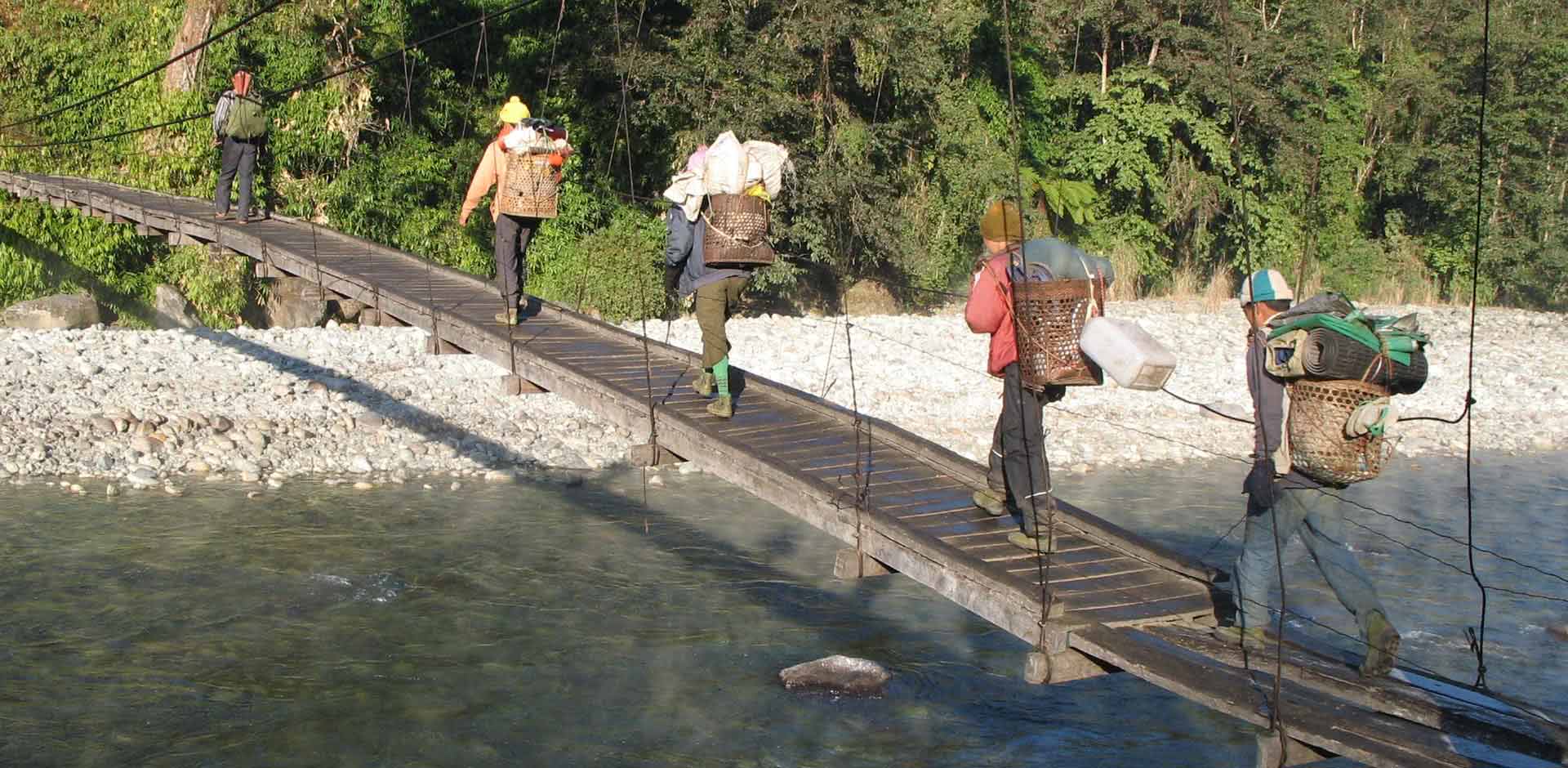 Day 12
Mandalay
Stock up on last minute souvenirs from the area's local market before catching your flight back to Mandalay. Rest up at your hotel that evening.
Day 13
Yangon
Travel to the jetty by an exclusive private boat trip on the Ayeyarwaddy River that will take you all the way to Mingun. Take a picture with the world's largest functioning bronze bell: the Mingun bell. See the unfinished Mingun Paya that once aspired to be the world's largest pagoda, though this has yet to come to fruition. Take a late afternoon flight to Yangon and enjoy an evening of leisure in your hotel.
Day 14
Departure
Walk along the streets of Yangon to discover the city's picturesque colonial architecture, the Karaweik Royal Barge suspended over the quiet Royal Lake and a last chance shop through the massive Bogyoke Aung San Market. Your adventure ends here, as you travel from Yangon and make your way home.
TERMS AND CONDITIONS
Price is based on double or twin hotel room occupancy and includes accommodation, transfers, car/driver, English-speaking guide, activities and entrance fees, breakfasts and some casual lunches while touring. Flights and optional special activities will be quoted separately. Most personal expenses, including dinners, alcoholic beverages, spa treatments and gratuities can be paid on the spot while traveling. Prices may vary depending on season, choice of accommodation and other factors.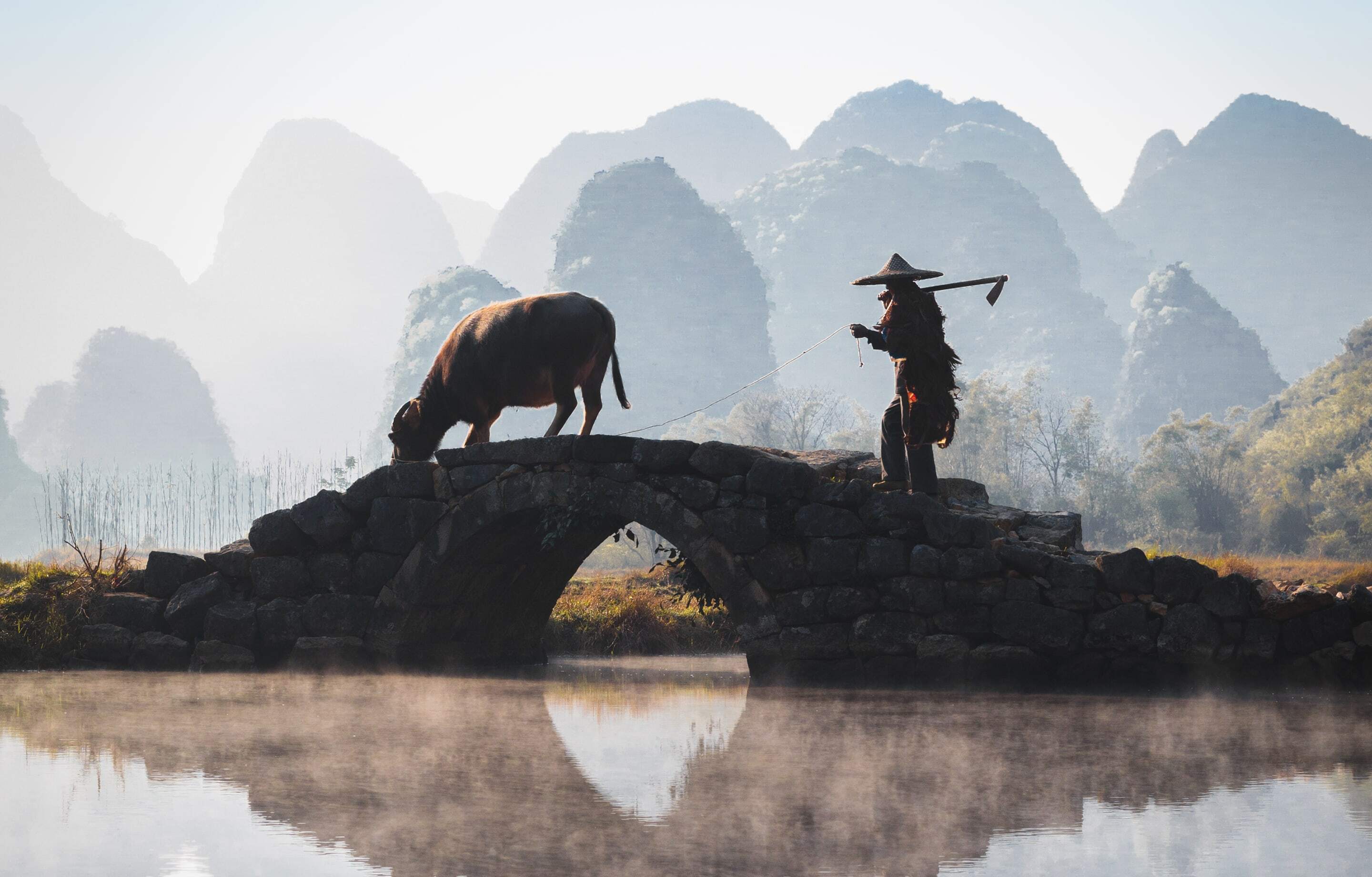 Why Remote Lands?
Exclusively Asia
With Remote Lands you'll travel with people who have made Asia the solitary focus of their own lifelong adventure. As our guest, you'll discover Asia on a journey that is completely, authentically your own, adapted from our own remarkable experiences and adventures over the years.
With Remote Lands you'll travel with people who have made Asia the solitary focus of their own lifelong adventure. As our guest, in the continent that our north American founders Catherine and Jay have adored and explored for decades, you'll discover Asia on a journey that is completely, authentically your own, adapted from our own remarkable experiences and adventures over the years.
Travelogues
An Asia-focused magazine brought to you by Remote Lands – a platform for adventure, luxury, and authenticity from experts and explorers around the continent.
What Others Say
Here is a small selection of the kind words our guests have said about us, as well as features by journalists and travel writers.
From the moment I happened upon the REMOTE LANDS website over a year ago, browsed the options, I knew that this would be well worth it. The entire staff is nothing less than professional with service that made us feel like royals.
This was truly the trip of a lifetime. Magical destinations, the most luxurious hotels in the world, and the most wonderful travel companions we could've wished for. We were treated like family everywhere we went and we have 14 new best friends.
We have used some of the top rated travel specialists all over the world and, without question, Catherine Heald and Remote Lands are at the very top of the list!