Example Itinerary
Culture and Coastline - Mrauk U to Ngapali Beach
Duration

9 days / 8 nights
Price Per Person
Destinations
This 9-day journey visits two of Myanmar's most captivating locations - the ancient city of Mrauk U and the idyllic coastal getaway of Ngapali Beach. You begin in Sittwe, on the Bay of Bengal, where you'll cruise along the Kaladan River to the ruins and relics of Mrauk U. After exploring the fascinating history of this ancient kingdom via its centuries-old temples, palaces and pagodas, you'll make your way to the beautiful Ngapali Beach. Here, you can kick off your shoes for a few days and enjoy a lazy beach lifestyle on the Bay of Bengal.
This itinerary is an example. It's designed to inspire you and provide you with thoughtfully curated ideas. You can choose to do this exact itinerary or completely personalize it. All trips are 100% bespoke.
Highlights
• Cruise to Mrauk U: Take a boat down the Kaladan River to Mrauk U, the one-time capital of the 15th century Mrauk U Kingdom, where travelers will spot fishing villages and temple spires along the way and later visit the "Temple of 80,000 Buddha Images."
• Chin Villages: Travel down the Lay Myo River and visit with Chin women who have had their faces tattooed in the traditional style.
• Ngapali Beach: Relax on the palm-fringed sands of the Bay of Bengal at one of Myanmar's lesser known beach destinations.
Day-by-Day
Day 1
Yangon
You'll begin your 9-day luxury Myanmar itinerary in the capital, Yangon. After being escorted from the airport to your hotel by your guide, you have the evening free to spend at your leisure. Yangon has some fantastic historic hotels - we recommend The Strand, a colonial mansion from 1901, and the traditional Burmese-style Governor's House, both of which offer luxurious accommodation. In the afternoon, consider visiting the spectacular Shwedagon Pagoda, one of Myanmar's must-see sites.
Day 2
Sittwe
This morning, you'll transfer to the airport for your flight to the coastal city of Sittwe, arriving in the early afternoon. Here you'll enjoy a half-day sightseeing tour, including a visit to Rakhine State Cultural Museum with its Rakhine-style Buddha statues and relics from the Mrauk U historic period. You'll also see the stunning Payagyi Temple and tour the city's various mosques. At sunset, you'll enjoy the best views in the city at a place called "the point", a platform overlooking the mouth of the Kaladan River where it merges with the sea. Check into your hotel in Sittwe for the night.
Day 3
Mrauk U
Enjoy breakfast at your hotel before embarking upon a luxury cruise up Kaladan River to Mrauk U, the exotic one-time capital of the powerful Mrauk U Kingdom. The journey takes a leisurely six hours, and along the way, you'll pass through quiet scenery and sleepy fishing villages, spotting golden spires piercing the treeline here and there. In Mrauk U, you'll check into your hotel, and then enjoy a half-day tour of this 15th-century kingdom, visiting the Shittaung Pagoda, the Andaw Pagoda, and the Dukkanthein ordination hall - all remarkable examples of ancient architecture. For sunset vistas, you'll head to Haritaung Pagoda hill, where you can enjoy amazing views over the city. In Mrauk U, we recommend staying at the Mrauk Oo Princess, a luxurious resort built in traditional Rakhine style.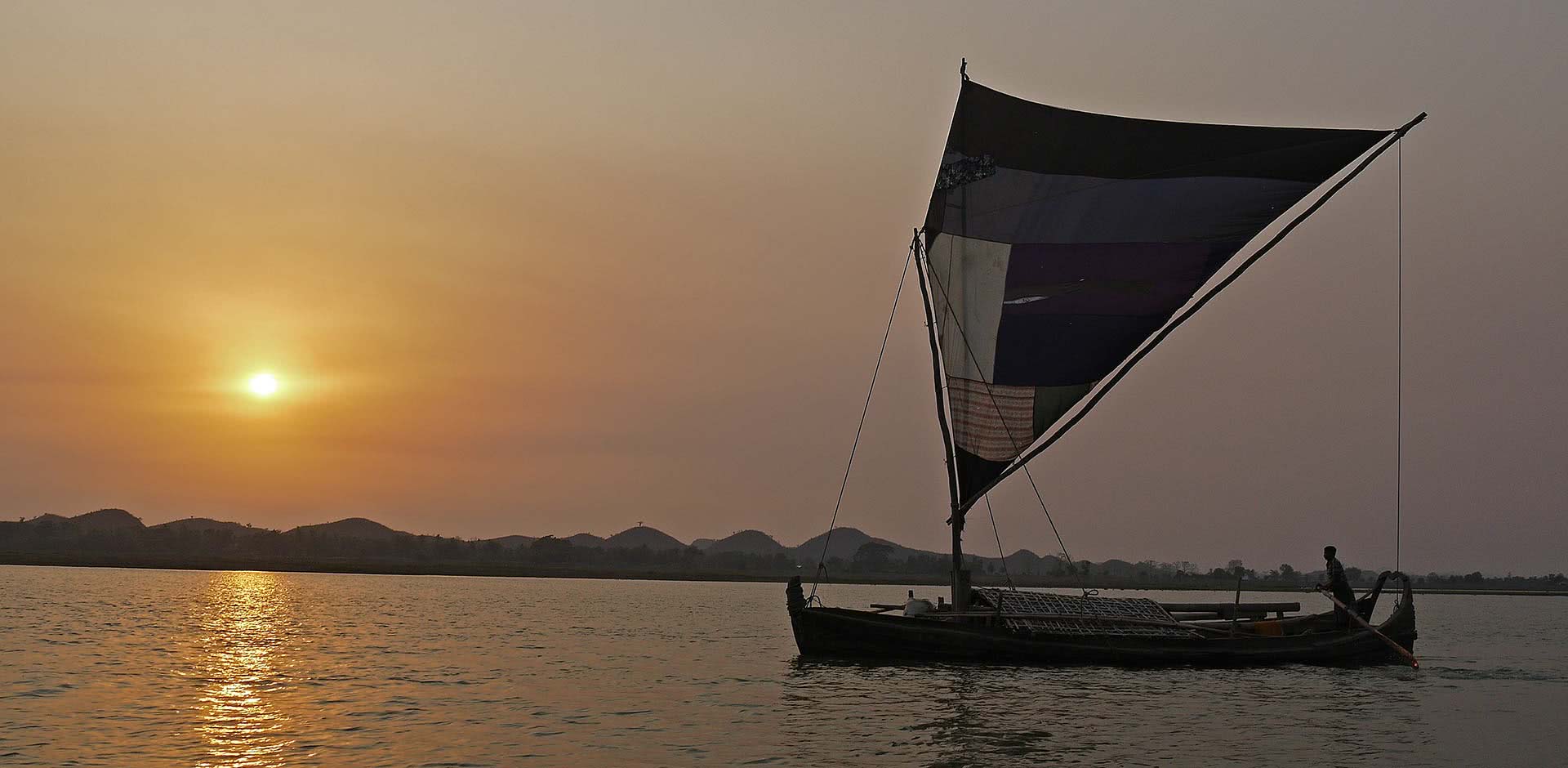 Day 4
Mrauk U
Today you'll see more of Mrauk U's fascinating historic sites, exploring the ruins of Ko Thaung - an ancient palace where the remains of walls and stone carvings can still be seen. You'll also visit Mahabandola Monastery, home to a collection of bronze and Rakhine-style Buddhas, as well as the "plate pagoda" - Laungbankpyauk Pagoda - so-named after the colorful tiles that line its front wall. Today you'll also have the chance to visit some local Rakhine villages and see their traditional wooden houses. At sundown, you'll head to top of Shwetaung Hill - the perfect vantage point for viewing the city as the sun sinks beneath the horizon. Return to your hotel in Mrauk U for the night.
Day 5
Mrauk U
Today you'll visit a few different Chin villages, a 2.5-hour cruise away along the Lay Myo River. The are some 50 Chin villages in the southern Rakhine region, maintaining a distinct culture and traditional lifestyle. Today, you can meet the infamous tattooed-face Chin ladies and visit local weavers keeping this ancient tradition flourishing. After arriving back in Mrauk U via boat, you have the rest of the day free to spend at your leisure. The city is a trove of architectural relics, and there are plenty of temples, pagodas and even colonial ruins to discover.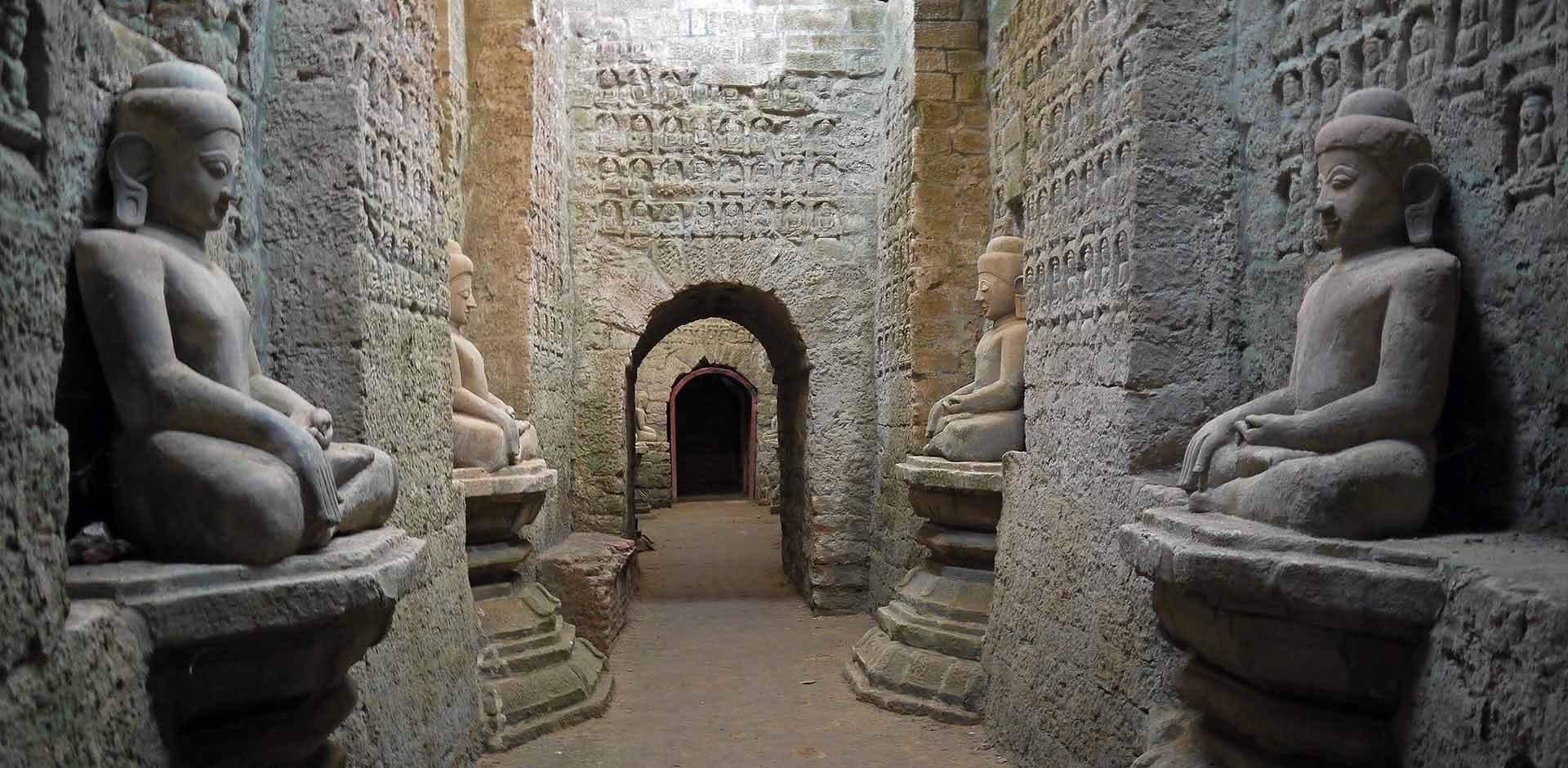 Day 6
Ngapali
Enjoy an early breakfast at your hotel, then travel back to Sittwe by luxury boat. Sit on the deck and watch the scenery change as you draw nearer to the Bay of Bengal. In Sittwe, you have time to explore the main market to watch local fisher families and farmers ply their wares, before making your way to the airport to take the short flight to Thandwe. On the ground, you'll be transferred to your resort in Ngapali Beach, a long stretch of golden sand fringed by palm trees and clear blue waters. Here, we recommend staying at the Amata Ngapali Beach Resort, the Amazing Resort or the Sandoway Resort, all offering direct beach access.
Day 7
Ngapali
For the final days of your journey, enjoy free time on the beach. Ngapali Beach offers the type of tranquility that's becoming increasingly difficult to find in Southeast Asia, and most guests here relish the opportunity to simply relax.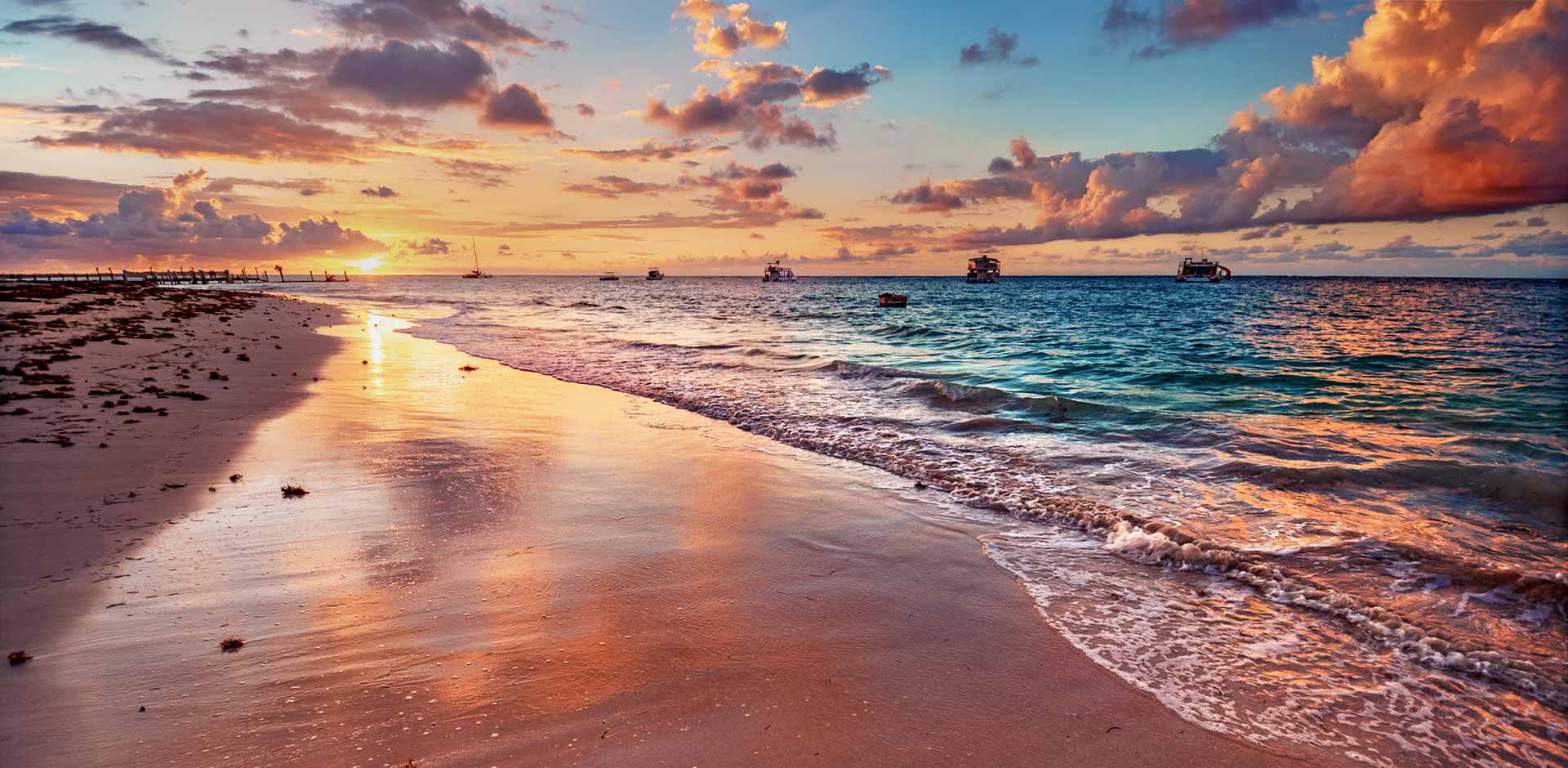 Day 8
Ngapali
Enjoy more beach leisure time today. Alternatively, for those seeking activity, the Bay of Bengal offers sailing, snorkeling and fishing, you can take a tour of nearby villages with a private guide, there are mangroves to explore, and there's golf. If desired, we can help organize a romantic dinner on the beach.
Day 9
Ngapali
Today is the last day of your Myanmar journey, so be extra good to yourself. At your resort, you can also indulge in spa therapies, enjoy cocktails by the pool You'll be transferred to the airport where you'll catch your departing flight to Yangon.
TERMS AND CONDITIONS
Price is based on double or twin hotel room occupancy and includes accommodation, transfers, car/driver, English-speaking guide, activities and entrance fees, breakfasts and some casual lunches while touring. Flights and optional special activities will be quoted separately. Most personal expenses, including dinners, alcoholic beverages, spa treatments and gratuities can be paid on the spot while traveling. Prices may vary depending on season, choice of accommodation and other factors.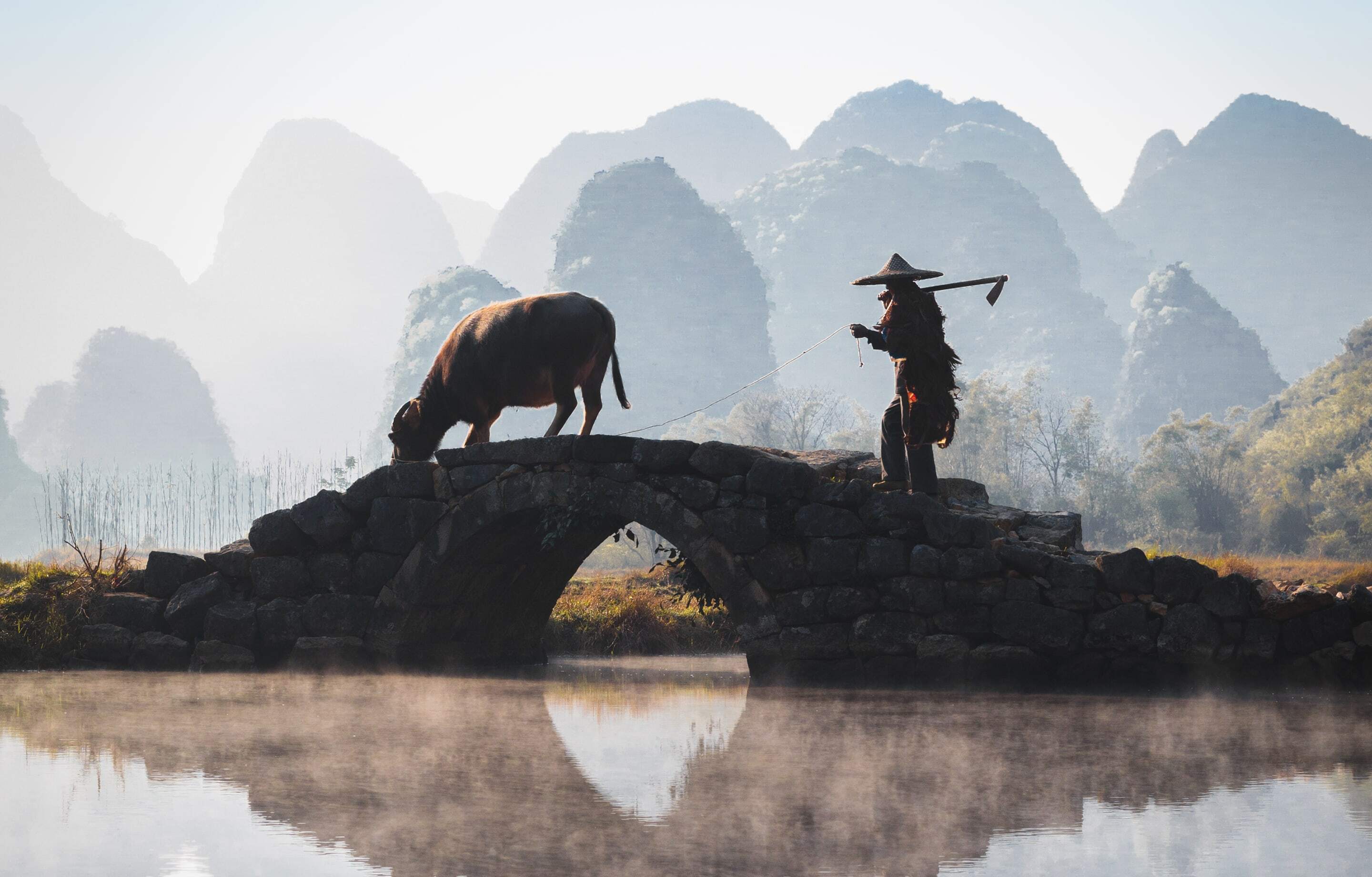 Why Remote Lands?
Exclusively Asia
With Remote Lands you'll travel with people who have made Asia the solitary focus of their own lifelong adventure. As our guest, you'll discover Asia on a journey that is completely, authentically your own, adapted from our own remarkable experiences and adventures over the years.
With Remote Lands you'll travel with people who have made Asia the solitary focus of their own lifelong adventure. As our guest, in the continent that our north American founders Catherine and Jay have adored and explored for decades, you'll discover Asia on a journey that is completely, authentically your own, adapted from our own remarkable experiences and adventures over the years.
Travelogues
An Asia-focused magazine brought to you by Remote Lands – a platform for adventure, luxury, and authenticity from experts and explorers around the continent.
What Others Say
Here is a small selection of the kind words our guests have said about us, as well as features by journalists and travel writers.
From the moment I happened upon the REMOTE LANDS website over a year ago, browsed the options, I knew that this would be well worth it. The entire staff is nothing less than professional with service that made us feel like royals.
This was truly the trip of a lifetime. Magical destinations, the most luxurious hotels in the world, and the most wonderful travel companions we could've wished for. We were treated like family everywhere we went and we have 14 new best friends.
We have used some of the top rated travel specialists all over the world and, without question, Catherine Heald and Remote Lands are at the very top of the list!