Visitors will want to get in on this destination now: wild mangrove jungles, endangered species, pristine beaches, and mesmerizing sapphire waters. The Mergui Archipelago is an unspoiled paradise; as a travel destination, this area was only opened to foreigners in the late 1990s, and it still abounds in undiscovered species and unmapped geographical features.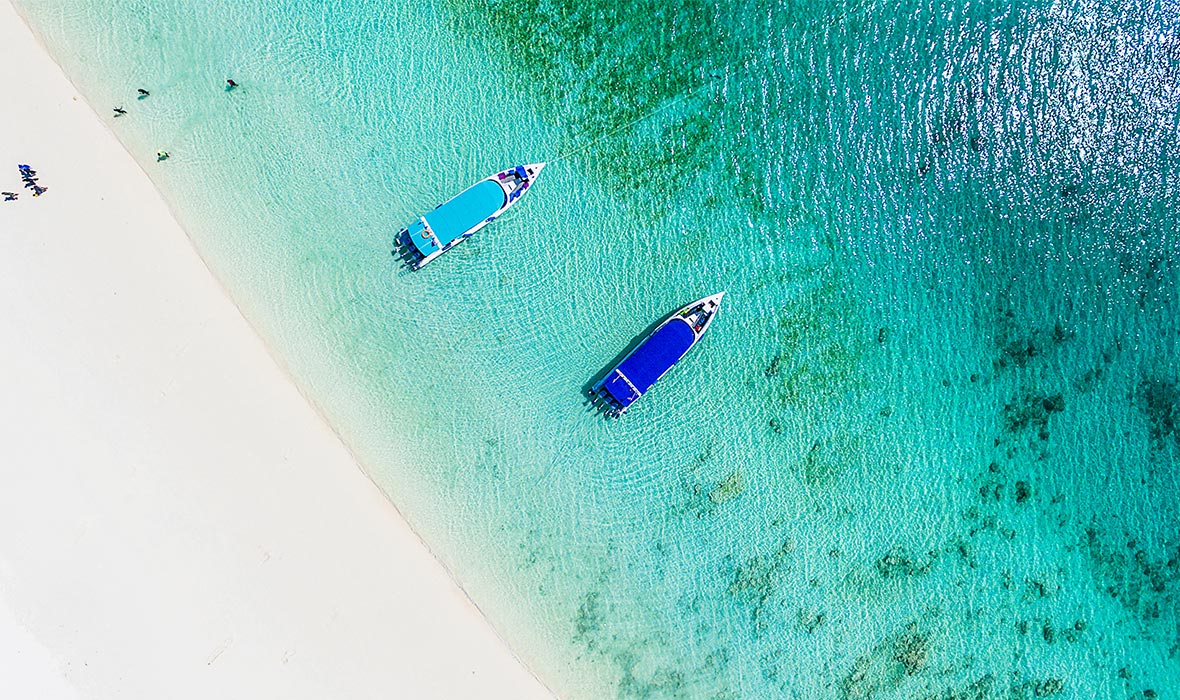 Previously, the only way to see this destination in anything approaching luxury was on a liveaboard but Wa Ale and Awei Pila have changed the game in the Mergui Archipelago. These accommodations offer generous amenities and connectedness to the natural environment; they are also equipped for world-class meals and diving, the most popular activity in the Mergui Archipelago.
The extensive, untouched coral reefs of Mergui are a diver's dream, one of the last frontiers left to divers in the Andaman Sea. Black Rock, Western Rocky, North Twin – the diving options around Mergui and the Burma Banks are endless. Nutrient-rich inshore areas with waters at approximately 28 degrees Celsius year-round teem with marine life.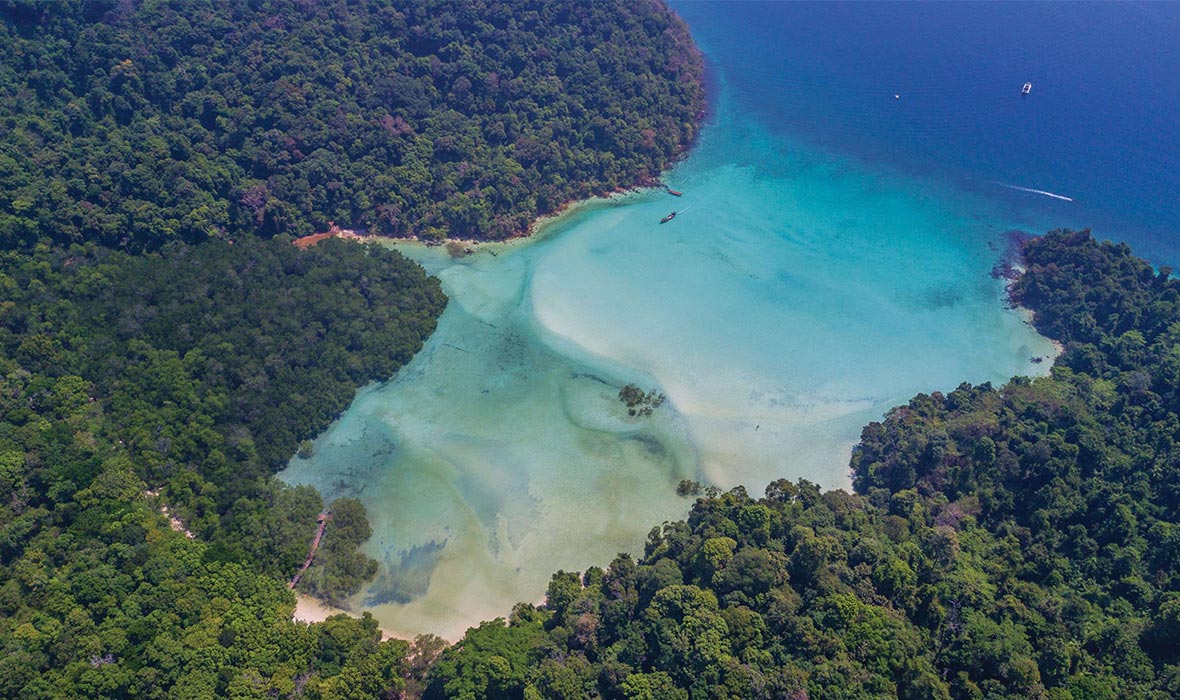 On land, deer, monkeys, pangolin, and exotic birds – hornbills, white-bellied sea eagles, and more – make their homes in the rainforests and mangrove swamps on the archipelago's 800 limestone and granite islands.
The new resorts at Wa Ale and Awei Pila provide a home base from which to explore the Mergui Archipelago or perhaps just a quick beach rest on a longer liveaboard adventure.
Much of the archipelago is uninhabited (by people, at least), so the best way to get around is by speedboat or yacht. Fly from Yangon to Kawthaung and take a speedboat from a jetty to Wa Ale Resort. This is the new face of Mergui holidays, combining the unknown with exclusive beach stays.
Whether it's megafauna, such as whale sharks and dugongs, or unwinding in a tented villa adrift on a private island, now is the time to consider Mergui for a serene luxury holiday.Today, if you want more than just a diving expedition, you can lounge in a luxury villa among the banyans, enjoy farm-to-table dining, indulge in a spa treatment, and dig your toes into some sand while a leatherback sea turtle makes its nest nearby. The private island resorts of Wa Ale and Awei Pila are everything you'll want in a beach holiday.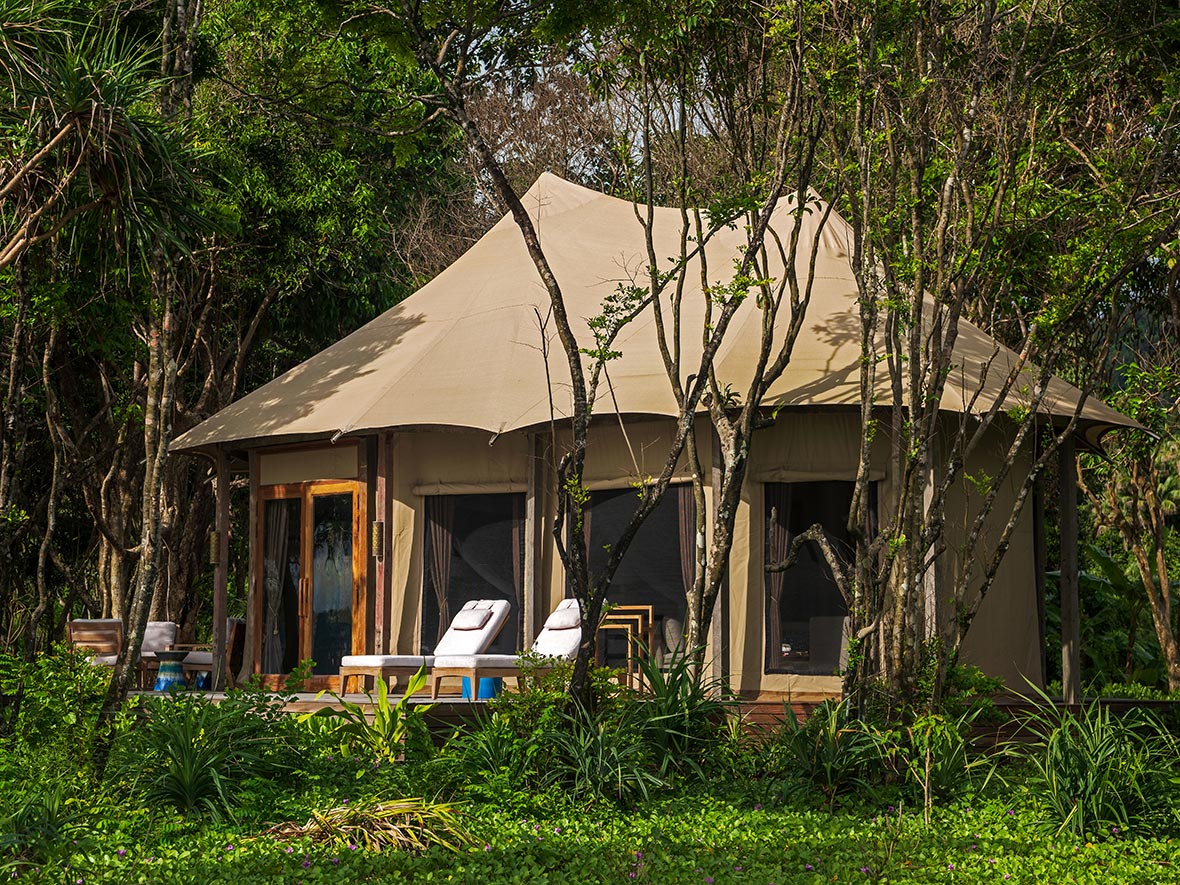 From the air most of Wa Ale Island Resort looks like a forest. That makes sense given that no trees were removed to make room for the resort, which has adopted a low-key, barefoot luxury style. Open-air tented villas and bohemian tree houses constructed from recycled Burmese lumber are anything but rustic and sit just footsteps away from white sand beaches and Lampi Marine National Park. Take advantage of Wa Ale's unique kayaking and paddle-boarding activities, and then move on to Pila for another distinct island experience.
Awei Pila highlights the novelty of Mergui while offering unique cultural indulgences and expertly guided on-land and diving tours. Chic accommodations in thatched-roof oceanfront terraces, world-class cuisine made from ingredients grown on Pila Island, and diving center initiate travelers into Mergui life in a way that was impossible only a few years ago.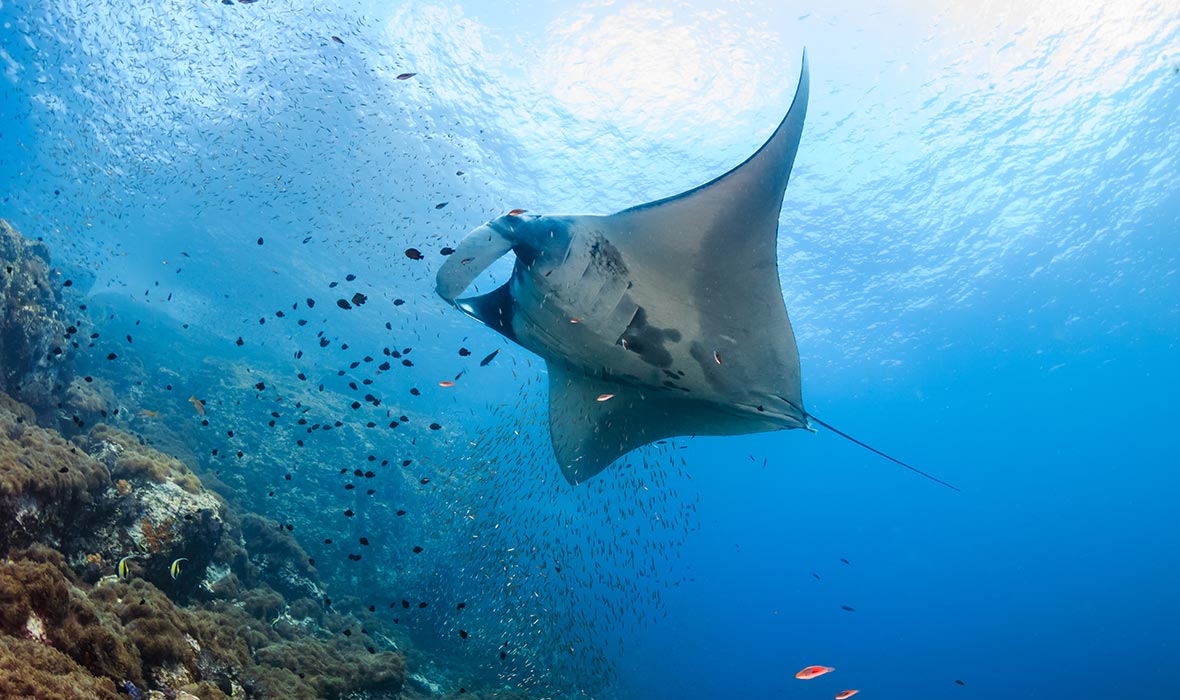 EXPERIENCE THE CULTURE
The Moken are a semi-nomadic seafaring people whose vast knowledge of the archipelago enables them to live off the ocean, fishing and building boats using techniques they have been perfecting for centuries. Visit in February to participate in the Salone Festival to offer food and prayers for the coming season and partake in spiritual dances and folk singing.
DIVE WITH EXPERT GUIDES
Take advantage of Awei Pila's expert diving expeditions, which include night dives, advanced deep diving, and the chance to pilot a DPV (Diver Propulsion Vehicle) straight out of a James Bond film. Western Rocky, Shark Cave, North Twin, and all the dive sites between Kawthaung and Myeik Township offer great visibility year-round, while "Whale Bay" in the east of Kanmaw Kyun is known for large numbers of whales, especially during migration seasons. The ideal diving season is from December to April, with whale sharks and manta rays visiting from February to March.
KAYAK THE MANGROVES
Paddling through the mangrove swamps in Lampi Marine National Park is an otherworldly way to get to know Mergui wildlife. Lampi has been designated an ASEAN Heritage Park for its biodiversity and fascinating mangrove root networks, but it is still largely unknown to tourists. Whether you are a birdwatcher, botany nut, or just someone looking for a half-day of light exercise, kayaking the mangroves is a must.