Example Itinerary
Tranquil Island Luxury in Myanmar's Mergui Archipelago
Having been off-limits to foreigners until 1997, Mergui consists of more than 800 islands that remain largely untouched by modern development. Thanks to this, the archipelago is a haven for an abundance of wildlife, including birds, migratory whales, monkeys, and more. It is a mecca for divers and snorkelers, as well, with an abundance of reefs and caves that serve as an ideal safe haven for many large, endangered marine animals like whale sharks, dugongs, and manta rays. Leave everyday concerns and worries behind on the mainland and dive into the numerous aquatic activities offered by the Wa Ale and Awei Pila resorts. The Mergui Archipelago is a jewel set amid the aquamarine waters of the Andaman Sea, offering a rare glimpse at a pristine marine environment largely unspoiled by human influence.
This itinerary is an example. It's designed to inspire you and provide you with thoughtfully curated ideas. You can choose to do this exact itinerary or completely personalize it. All trips are 100% bespoke.
Highlights
• Island Paradise at Last: Only in recent years has the Mergui Archipelago been able to boast luxury accommodations, but now travelers can enjoy luxury beach stays in the most exclusive island destinations in Myanmar at Awei Pila Resort and Wa Ale Island Resort.
• Sea Gypsies: Also known as Moken or the Salon, these people of Mergui spend their lives on and under the waves, living a largely nomadic life on Myanmar's least explored waters.
• Under the Sea: The best reason to visit the Mergui Archipelago lies under the waves. Besides untouched dive spots and abundant sealife from sharks to rays, the unique underwater landscapes make for otherworldly swim throughs.
Day-by-Day
Day 1
Mergui
Fly Yangon to Kawthaung and enjoy a quick, private transfer to the jetty, after which take a one-hour-and-40-minute speedboat ride to the island location of Wa Ale Resort. Relax and unwind from your travels for the rest of the afternoon. In the evening, we suggest sampling some of the in-house Wa Ale chef's fresh, healthy fusions of Southeast Asian and Mediterranean cuisine styles.
Day 2
Mergui
Today is yours to spend as you please with an abundance of options at hand amid the luxurious facilities and expertly guided activity options of Wa Ale. The resort itself is nestled within the Lampi Marine National Park, meaning a pristine marine ecosystem and lush jungle habitat are literally right on the doorstep. To kick off your time on the island, we suggest taking a walk through some of Wa Ale's magnificent jungle trails. The park houses hundreds of bird species – some of which are threatened and quite beautiful – along with numerous reptiles and amphibians, including several species of endangered sea turtles. A day spent exploring the park may be capped by taking in a view of the crimson sunset from your private veranda.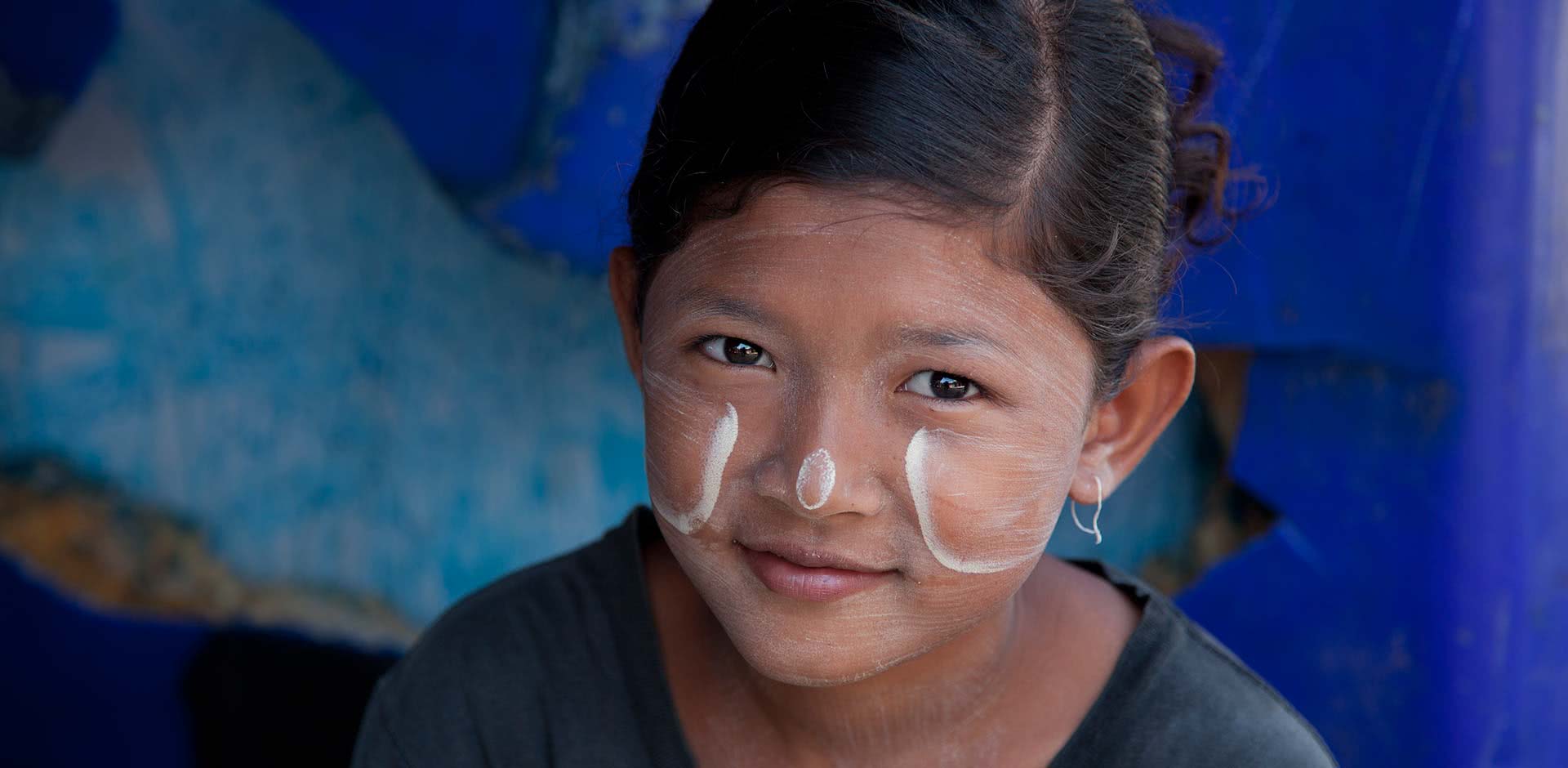 Day 3
Mergui
We recommend participating in any of the numerous aquatic activities offered at Wa Ale today, such as diving or snorkeling, kayaking, paddle boarding, or merely relaxing on the beach. Dive enthusiasts will be awestruck by the abundant reefs and caves of the archipelago, as well as the abundant marine flora and fauna that await discovery. For those wishing to explore inland, the verdant riverine habitat of the island is ideal for kayakers and paddle boarders wishing to view exotic wildlife found only in Southeast Asia, such as the tree-dwelling pangolin.
Day 4
Mergui
After checking in at Awei Pila, the remainder of the day is yours to settle in, relax, and spend as you please on Pila Island. You may opt for staying in and enjoying the Awei Pila's state-of-the-art facilities, including a swimming pool, restaurant and bar, and diving center, or head out to the beach or surrounding jungle to explore. In the evening, we suggest sampling the resort's beachfront restaurant that serves dishes prepared with fresh ingredients grown locally on the island.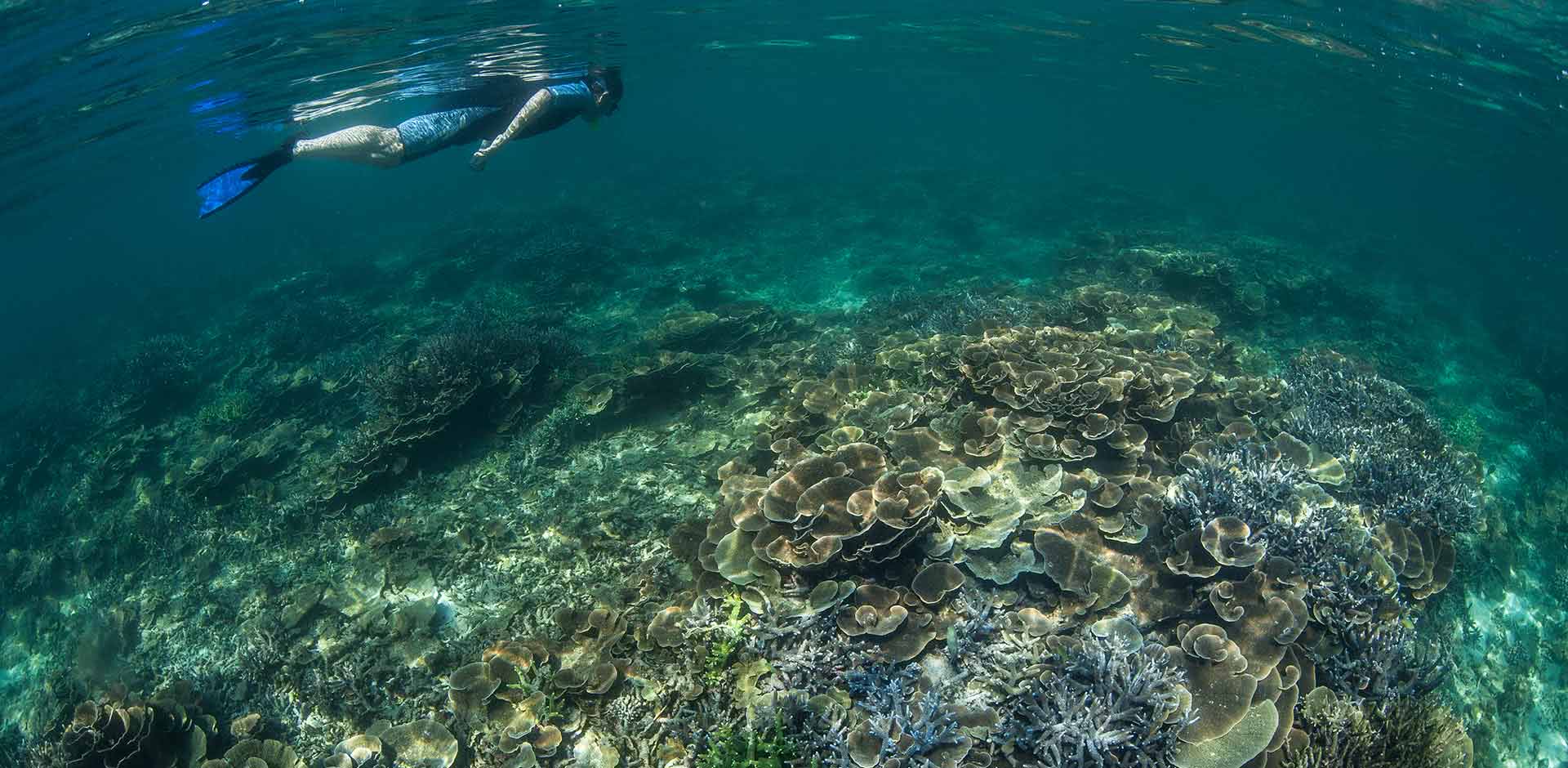 Day 5
Mergui
Today, we suggest taking advantage of the numerous expertly guided tours and experiences offered by the Awei Pila. The resort's list of possible outings is pages long, with experiences broken down into "underwater, in-water, beach, and cultural" categories. Divers will find themselves spoiled for choice, with dive courses and trips including but not limited to night dives, advanced deep diving, and the option to partake in the "underwater scooter specialty" option—a thrilling chance to pilot a DPV (Diver Propulsion Vehicle) and glide effortlessly underwater in James Bond-esque fashion. For those wishing to stick closer to the mainland, we recommend any of the beach experiences, including kayak and stand-up paddleboard lessons or hiking and bird watching. Like Wa Ale, Awei Pila is situated on some of the world's best exotic bird habitats, with populations of hornbills, kites, white-bellied sea eagles, and many more.
Day 6
Mergui
On the last full day of your excursion to Mergui, we recommend partaking in the unique cultural experiences offered by the Awei Pila. Specifically, the Moken people are fascinating in their seagoing, nomadic ways, and they are typically welcoming to visitors who seek to learn about their unique culture and ways of life. The Salone Festival, which occurs every February, is a joyful time when people gather in villages, make offerings of food, and pray for commerce, good health, and prosperity in the coming season. The Moken normally live in small handcrafted wooden boats outside of the monsoon season, which serve as transportation and also as a kitchen, bedroom, and living area. For those wishing to pay a visit to a Moken fishing village, opt for the "Fishing Village Community Experience" – an hour-and-a-half trek to a Moken village accompanied by a local guide.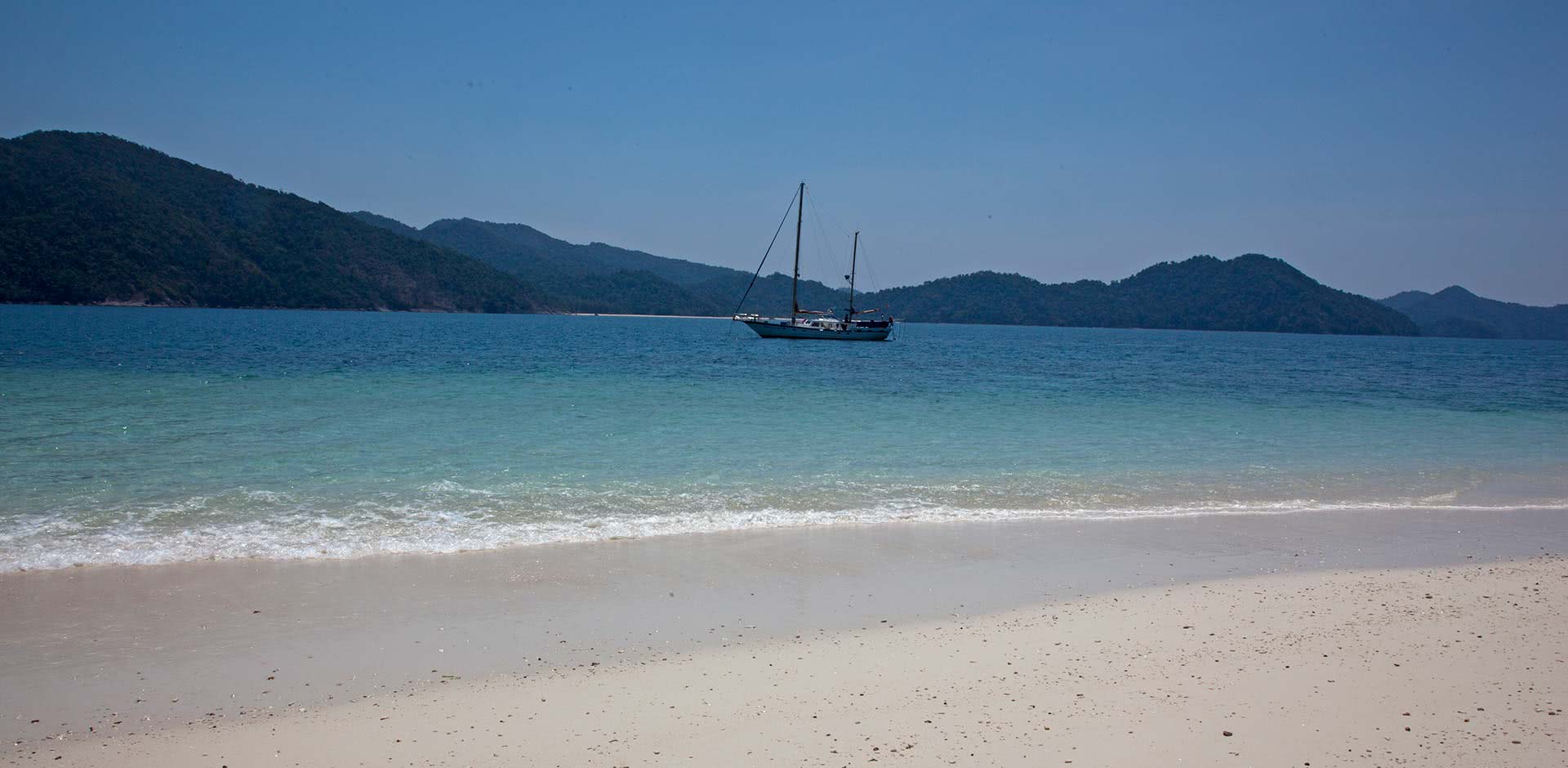 Day 7
Departure
Depart for your flight home feeling rejuvenated after spending time exploring and relaxing in this island paradise of the Andaman Sea.
TERMS AND CONDITIONS
Price is based on double or twin hotel room occupancy and includes accommodation with daily full-board with non-alcoholic beverages and a selection of non-motorized and land-based activities at both Wa Ale and Awei Pila resorts, house wines and beer at Wa Ale, shared car and boat transfers from Kawthaung to We Ale Resort on Saturday and Tuesday, private charter speedboat from We Ale Resort to Awei Pila Resort, and shared boat and car transfer from Awei Pila to Kawthaung airport.
Flights, boat transfers outside regular resort schedule, and optional special activities will be quoted separately. Most personal expenses, including dinners, alcoholic beverages, spa treatments and gratuities can be paid on the spot while traveling. Prices may vary depending on the season, choice of accommodation and other factors.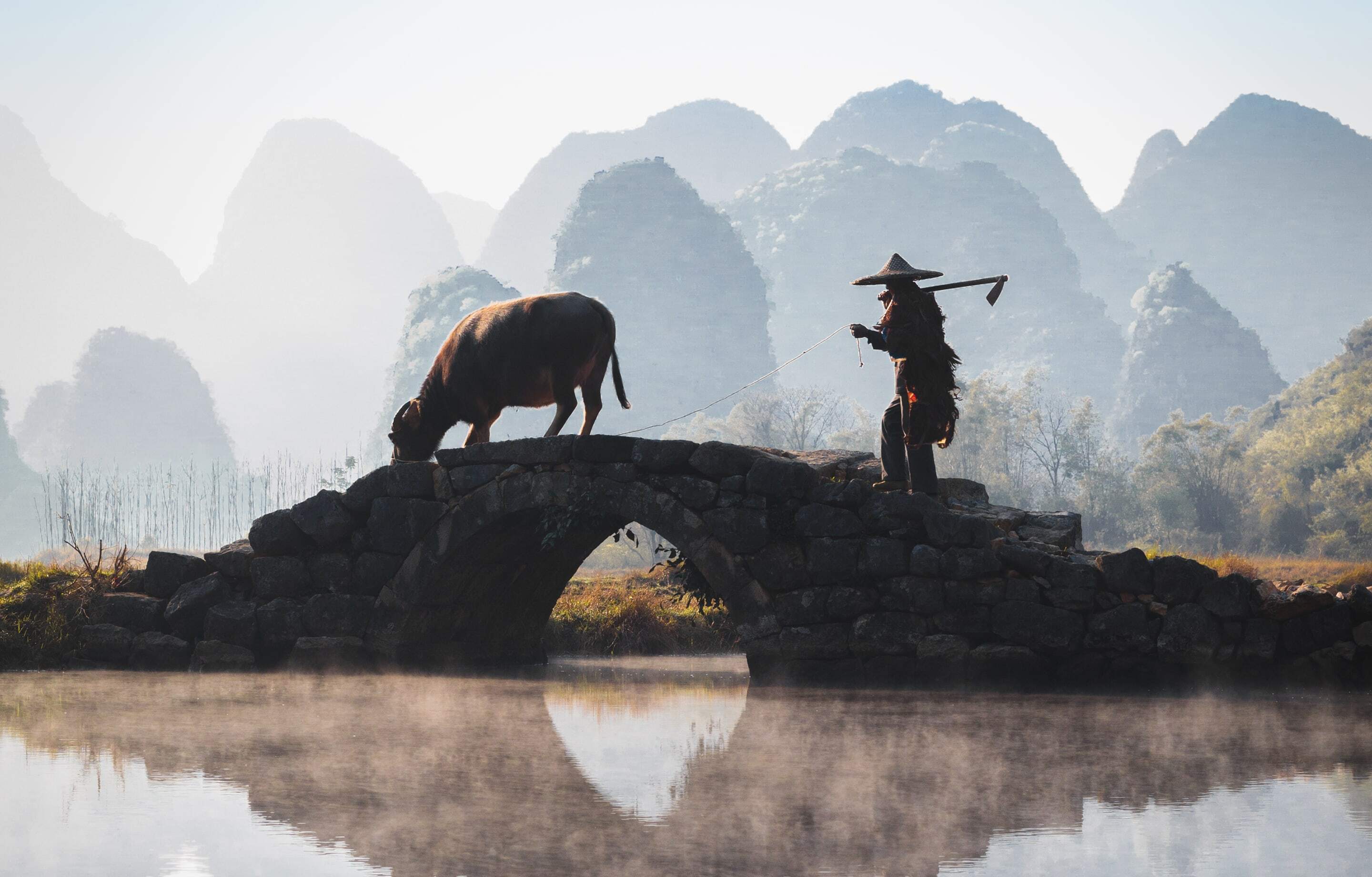 Why Remote Lands?
Exclusively Asia
With Remote Lands you'll travel with people who have made Asia the solitary focus of their own lifelong adventure. As our guest, you'll discover Asia on a journey that is completely, authentically your own, adapted from our own remarkable experiences and adventures over the years.
With Remote Lands you'll travel with people who have made Asia the solitary focus of their own lifelong adventure. As our guest, in the continent that our north American founders Catherine and Jay have adored and explored for decades, you'll discover Asia on a journey that is completely, authentically your own, adapted from our own remarkable experiences and adventures over the years.
Travelogues
An Asia-focused magazine brought to you by Remote Lands – a platform for adventure, luxury, and authenticity from experts and explorers around the continent.
What Others Say
Here is a small selection of the kind words our guests have said about us, as well as features by journalists and travel writers.
From the moment I happened upon the REMOTE LANDS website over a year ago, browsed the options, I knew that this would be well worth it. The entire staff is nothing less than professional with service that made us feel like royals.
This was truly the trip of a lifetime. Magical destinations, the most luxurious hotels in the world, and the most wonderful travel companions we could've wished for. We were treated like family everywhere we went and we have 14 new best friends.
We have used some of the top rated travel specialists all over the world and, without question, Catherine Heald and Remote Lands are at the very top of the list!