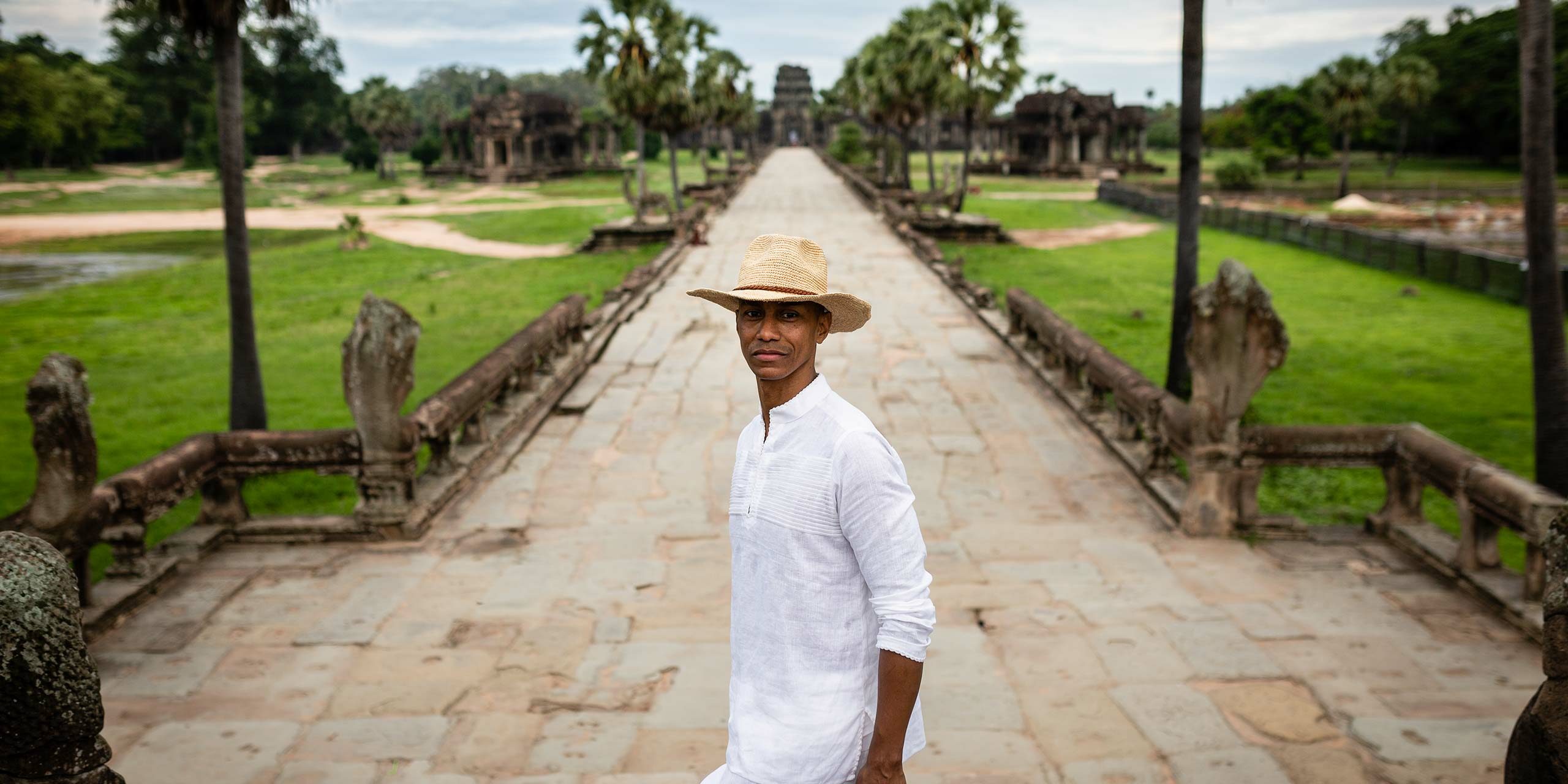 Born in Madagascar and educated in Paris, Eric Raisina's runways are found in the quiet city streets of Siem Reap, known more for the Angkor Wat wonder of the world rather than haute couture. Eric speaks to Travelogues from Remote Lands on the growth of fashion in Cambodia, travel, and the future of Siem Reap.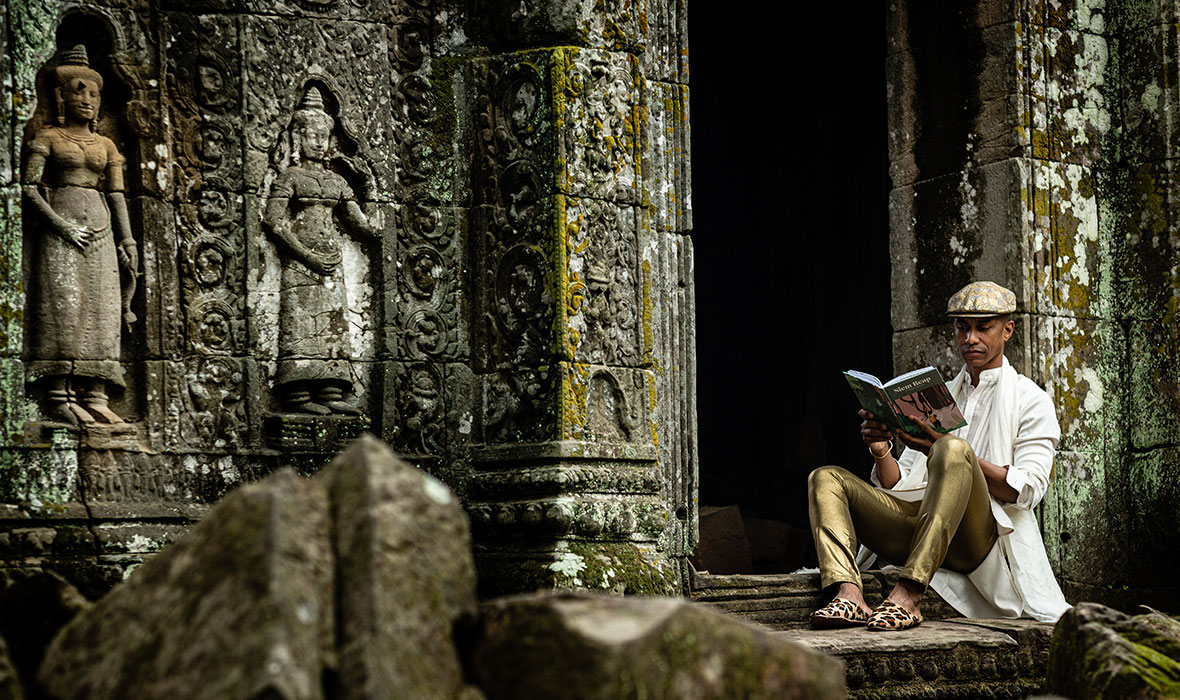 Siem Reap isn't the first place that comes to mind when one thinks of fashion. Why did you choose this city to make your mark?
I first came to visit temples in 1996 and I heard of the beauty of Cambodian silk when I was in Paris. I came back in 1998 for an internship and really fell in love with handwoven silk here and did a lot of research before I moved here in 2001. I feel peaceful and very inspired surrounded by temples to create everyday. This place is unique and makes me feel motivated to design all the time. I opened my first Villa Boutique Workshop in 2004, then in 2013 my Couture House, the same time as my boutique in Paris, as a destination for everyone who is looking for something authentic, timeless, and chic. Siem Reap is now home for both my lifestyle and my passion.
Have you noticed the fashion scene growing in Cambodia and Siem Reap?
The Cambodian fashion scene is not as big as the Bangkok fashion scene but I noticed that it has grown quite fast in the last decade and especially Siem Reap which brought a lot of chic places for shopping. Each brand has a specific signature for both the Cambodian and the expat community. Visitors feel safe and appreciate shopping in these different unique destinations, especially in Siem Reap. I often offer visitors an exclusive fashion experience and fashion tours at my shop, and they really love being part of such an event and to be able to witness the unique process we use to create our designs.
Can you tell us a little about your personal history with Cambodian silk?
Silk is one of my favorite natural fibers. I started to learn this at a young age in Madagascar. I was trained for textile design in Paris, and fabric is the most important part of my universe. My team and I are always looking for a 'haute texture' signature by transforming raw silk material and giving it new life, a unique texture, and a personal touch like 'silk fur' — one of my trademarks sold at Yves Saint Laurent Haute Couture in Paris.
We cherish the value of the handmade process and this is our way to first create handwoven textile designs before approaching the style and then finally the clothing line. I'm obsessed with finding women the most comfortable feeling with my silk and clothing line. My brand is colorful but yet chic and my clients appreciate the feeling of 'timelessness'. They travel very easily with my clothing line because many of my pieces are light and soft. I design many scarves and shawls that are enough to highlight simple black dresses; we also have an iconic fluffy silk organza bag that every lady wants.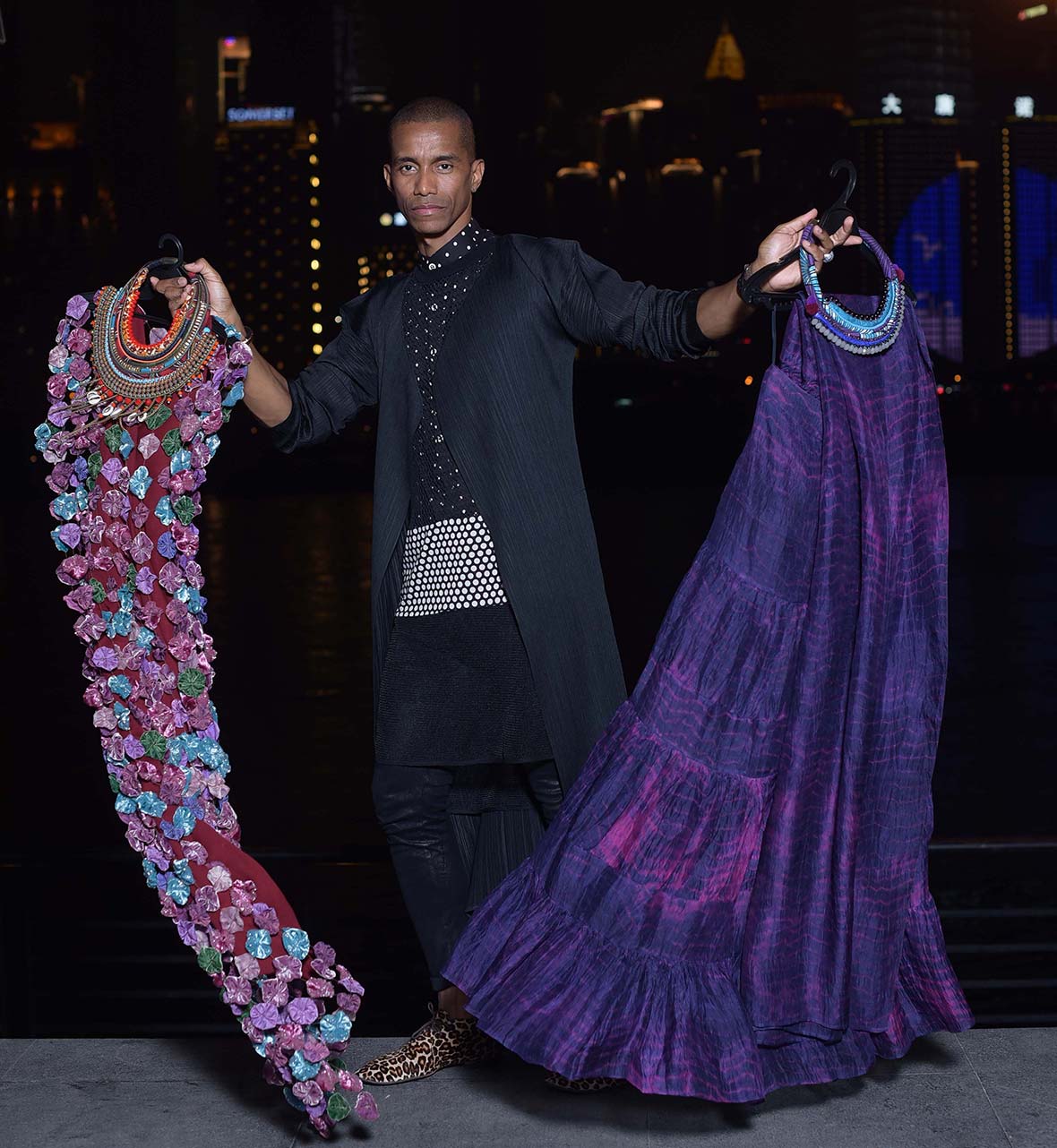 You offer a private fashion show — an element of the Aman Jet Expeditions with Remote Lands. Can you tell us a little more about what that entails?
I am so honored to be chosen for these events. We do believe that our mission here is to emphasize Cambodian culture and the beauty of Khmer crafting. It's a real privilege and pleasure to offer this exclusive moment to Remotes Lands' distinguished guests. We noticed that everyone really enjoyed this and also most of the time they are very surprised that this could happen in such a small town. Actually luxury hotels motivated us to reach such standards and we are thrilled to give satisfaction to curious visitors. Private fashion shows for specific clients is my team's favorite event so far and usually we do sales too.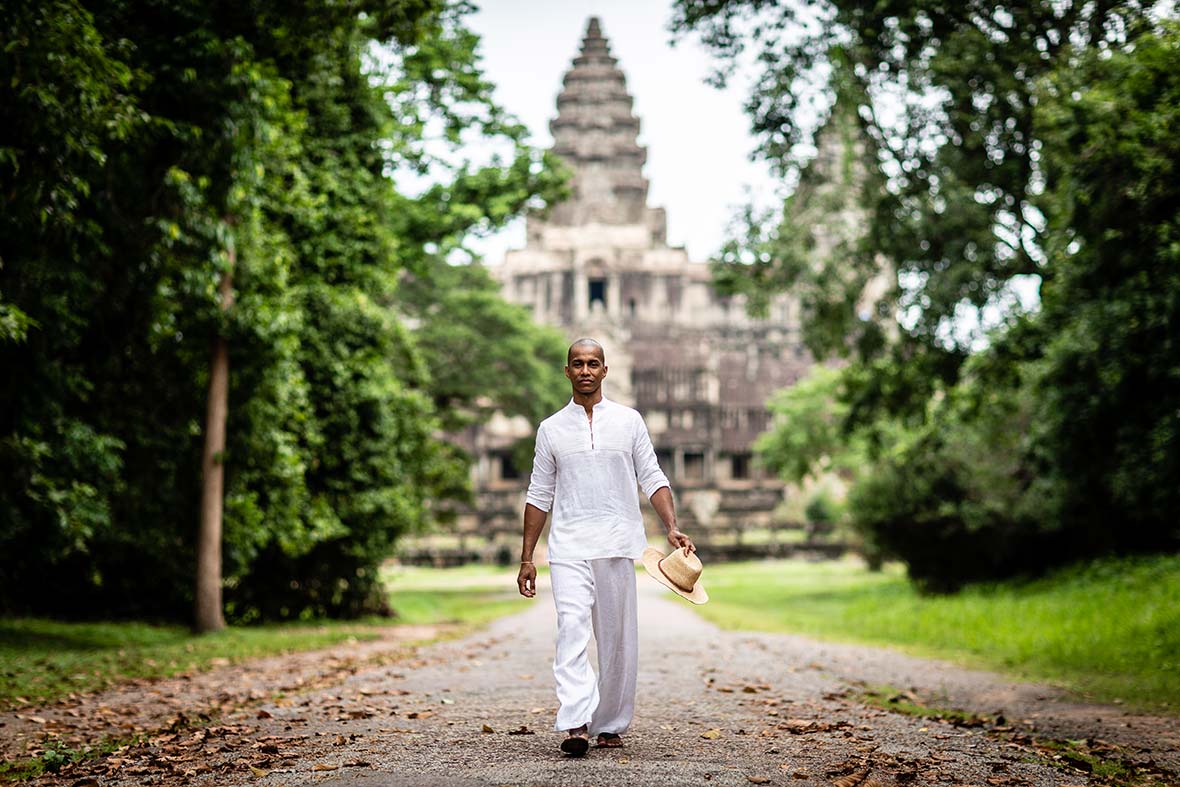 Obviously, Siem Reap has been hit hard by the Covid-19 pandemic. When do you expect Siem Reap to get back to normal and do you have anything exciting coming up in 2021?
It was shocking to see Siem Reap is completely empty. It was unbelievable to realize that you could be alone to visit the temples. The local economy was really damaged by this pandemic but we hope that soon the worldwide situation will get back to normalcy and allow everyone to travel again.
Right now, Cambodians have taken advantage to visit their country. Everyone is looking forward to seeing visitors coming back, and I think we all also hope that the re-opening will go for selected travelers, especially for more high-end and individual visitors. The last few years, the quality of visitors wasn't really well balanced and somehow it didn't generate revenues for local businesses because it was more for package and traveler groups. Siem Reap and the rest of Cambodia are such safe places to travel with unbelievable sites and new destinations. Hopefully the future of Siem Reap will be much brighter.