Example Itinerary
Classic Cambodia
Get to know Cambodia from top to both on this 12-day journey. From the Angkorian ruins in Siem Reap in the north, travel all the way down to the warm tropical waters of the southern islands. In between, pass through rural countryside, diversity-rich wilderness, colonial remnants, and modern city. Cambodia is a complete package destination and this journey reveals its quintessential Khmer gems.
This itinerary is an example. It's designed to inspire you and provide you with thoughtfully curated ideas. You can choose to do this exact itinerary or completely personalize it. All trips are 100% bespoke.
Highlights
Village Life: Meet the community of a rural village and learn about their livelihoods firsthand, from the local doctor who relies on her medicinal garden to basket weavers and a family that specializes in grilled bamboo snacks.
Monumental History: Somber yet important teaching sites, Tuol Sleng and nearby Killing Fields, tell about Cambodia's not so distant past during the Khmer Rouge regime and devastating genocide. Learn about the horrors firsthand from a survivor and also the journey and optimism of the people today.
Responsible Adventure: The Southern Cardamom mountains and other protected national parks are home to diverse wildlife including endemic species which are critically endangered due to rapid deforestation and the illegal wildlife trade. Sweep the jungles with the Wildlife Alliance and forest rangers in search for illegal logging and poaching activity.
Seaside Getaway: Lesser known than neighboring Thailand as a beach destination, Cambodia also offers the same tropical crystal-clear waters — and with less people. Take retreat in a secluded villa on a private island that is both luxurious and sustainable.
Day-by-Day
Day 1
Siem Reap
Arrive in Siem Reap, a budding city in the north known for its Angkorian temples that has steadily grown into a destination itself. You will be expedited through the airport and chauffered to your hotel. Check in, relax, and freshen up. In the late afternoon when you are ready, get your first glimpse of ancient Angkor aboard a private gondola. Cruise on the moat around the fortified city of Angkor Thom with canapés in-hand as the sunset makes the ruins glow.
Day 2
Siem Reap
Rise early this morning to arrive on the grounds of Angkor Wat while it is still dark. A private entrance and path illuminated by moonlight allows you an intimate and quiet moment at this revered site before arriving at the West Gate just in time to witness the grand sunrise spectacle. Spend the rest of the day exploring Angkor Wat and other famed temples. At Ta Phrom, an archaeologist will personally escort you through the ruins for added insight into its history and conservation efforts. In the evening, if you wish to discover the local flavors of Siem Reap, embark on a food tour via tuk tuk with an expert.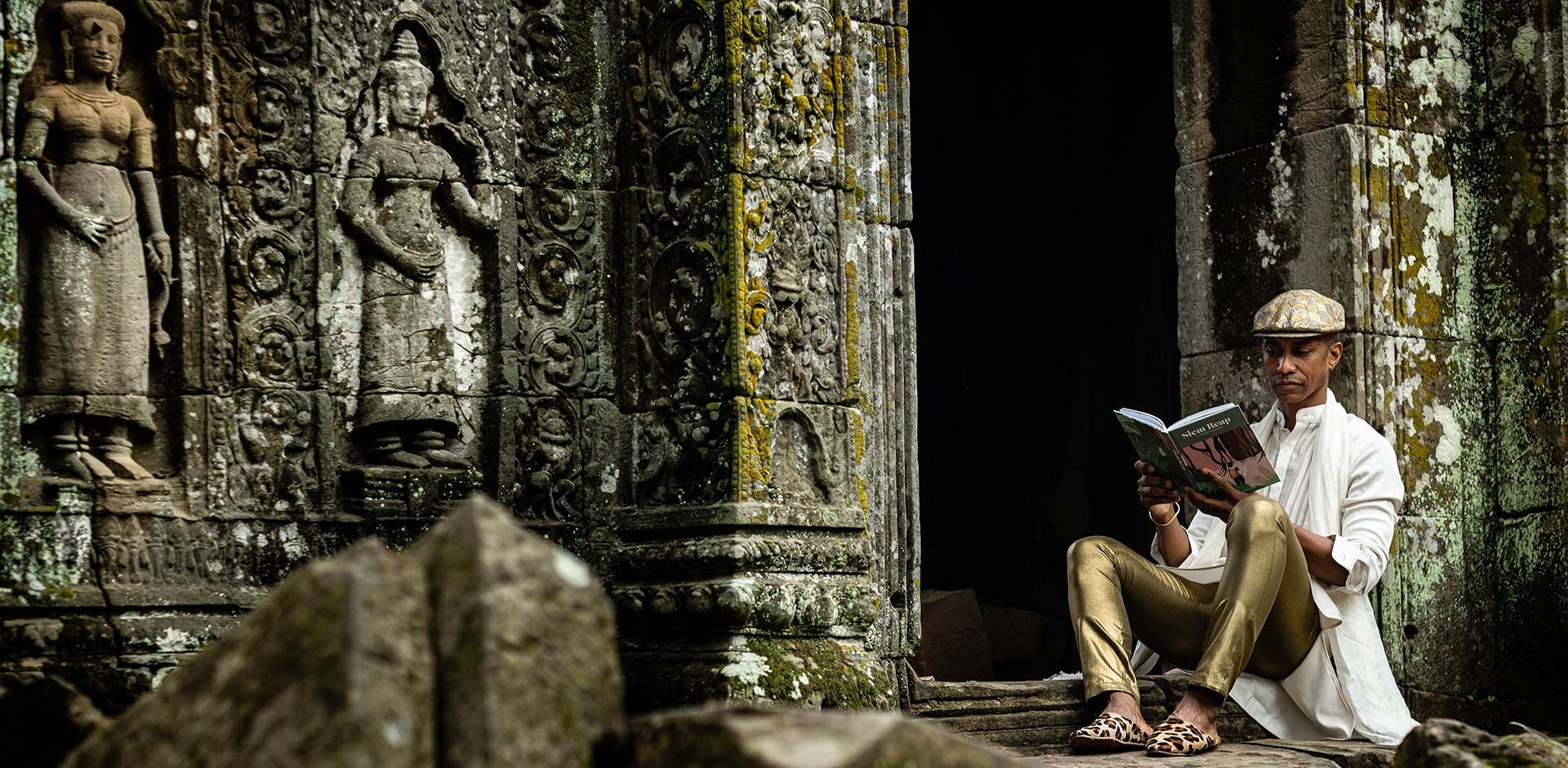 Day 3
Siem Reap
Attend a private performance of Khmer classical dance at a conservatoire which teaches disadvantaged youth, followed by a visit to two nearby hidden gem temples and the Landmine Museum. This afternoon, head out to the countryside to spend time at a local village. Meet the community which includes the village doctor, a family that specializes in handicrafts, a family that makes banana snacks grilled in coconut, and more. Learn about their daily lives and livelihoods, gaining true insight into the realities of rural life in Cambodia. If you wish, hop on ATVs and explore more of the countryside scenery. Tonight, we recommend you take advantage of the Angkorian splendors and opt for an unforgettable private dinner set, exclusively set on ancient temple grounds.
Day 4
Phnom Penh
As you would have learned yesterday at the Landmine Museum about the devastating remnants of war still embedded in the land, today you will meet the 'Hero Rats' who uncover those mines. Afterwards, get to know Siem Reap's budding handicrafts and boutiques scene in Kandal Village where you can pick up handmade homeware, silky textiles, locally-forged jewelry, and breezy tropical accessories and decor. In the afternoon, take a quick flight south to the capital of Phnom Penh and settle in.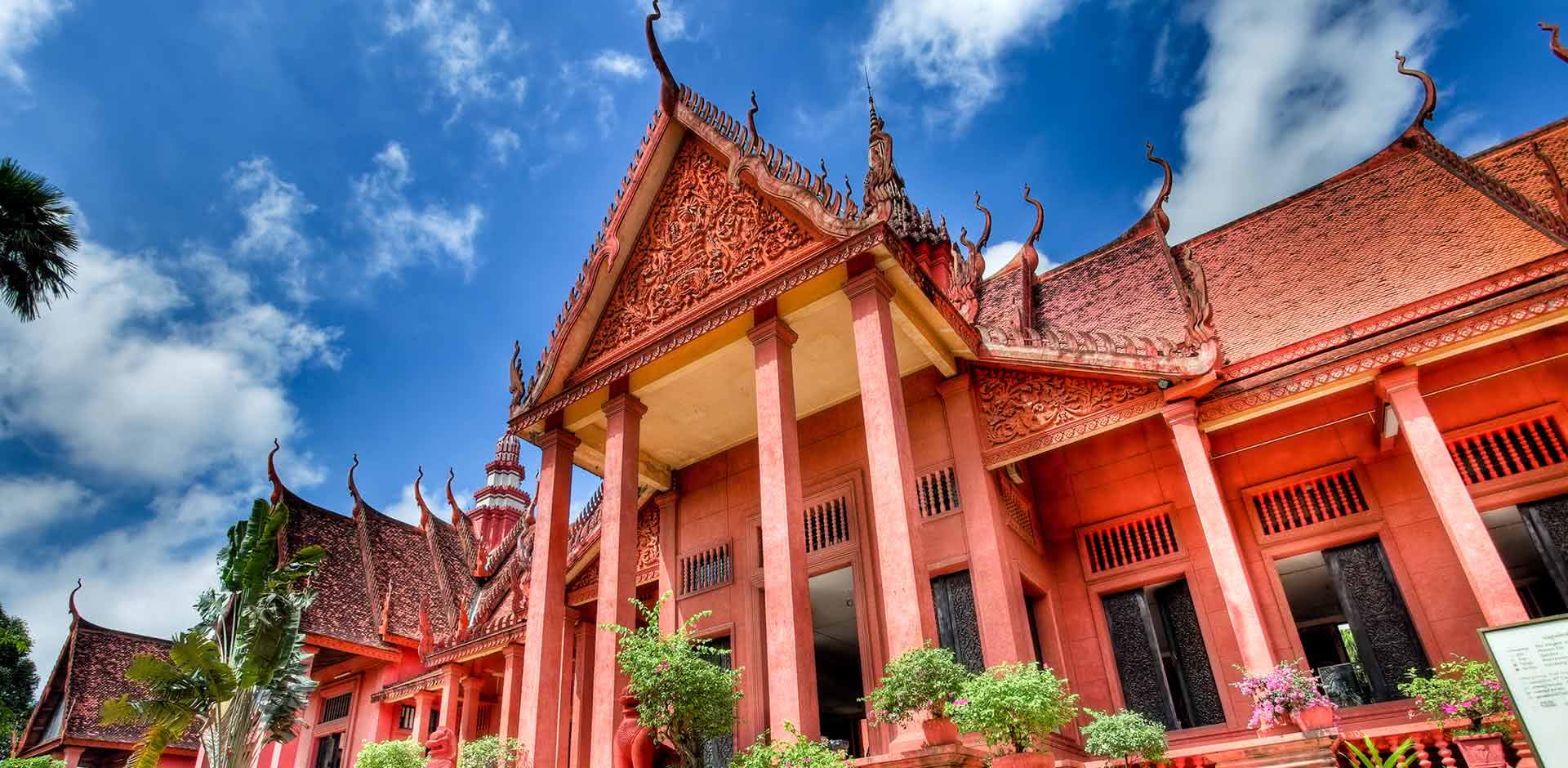 Day 5
Phnom Penh
This morning is reserved for an important lesson in the country's recent history. Learn firsthand about the atrocities and cruelty of the Khmer Rouge regime who ruled the country 1975-1979: meet with a survivor and hear his stories, survey the mass burial plots in the Killing Fields, and walk the haunting halls of Tuol Sleng where prisoners were kept. Trade the somber mood for the bustling atmosphere at Central Market and Russian Markets where locals and visitors alike converge over food, clothes, and goods. See the gleaming Royal Palace and Silver Pagoda, awesome royal sites sitting along the river.
Day 6
Cardamom Mountains
Travel out of the city and into the wilderness. A three-hour road journey takes you to the cross-section of three national parks where lies Shinta Mani Wild, a boutique collecion of opulent tents that is a luxury glamping getaway fused with conservation-minded practices and adventures. Crash-land elegantly into the hotel via zipline and be greeted with a cold towel and drink. From there, your needs and whims are fully taken care of by your personal butler and crew.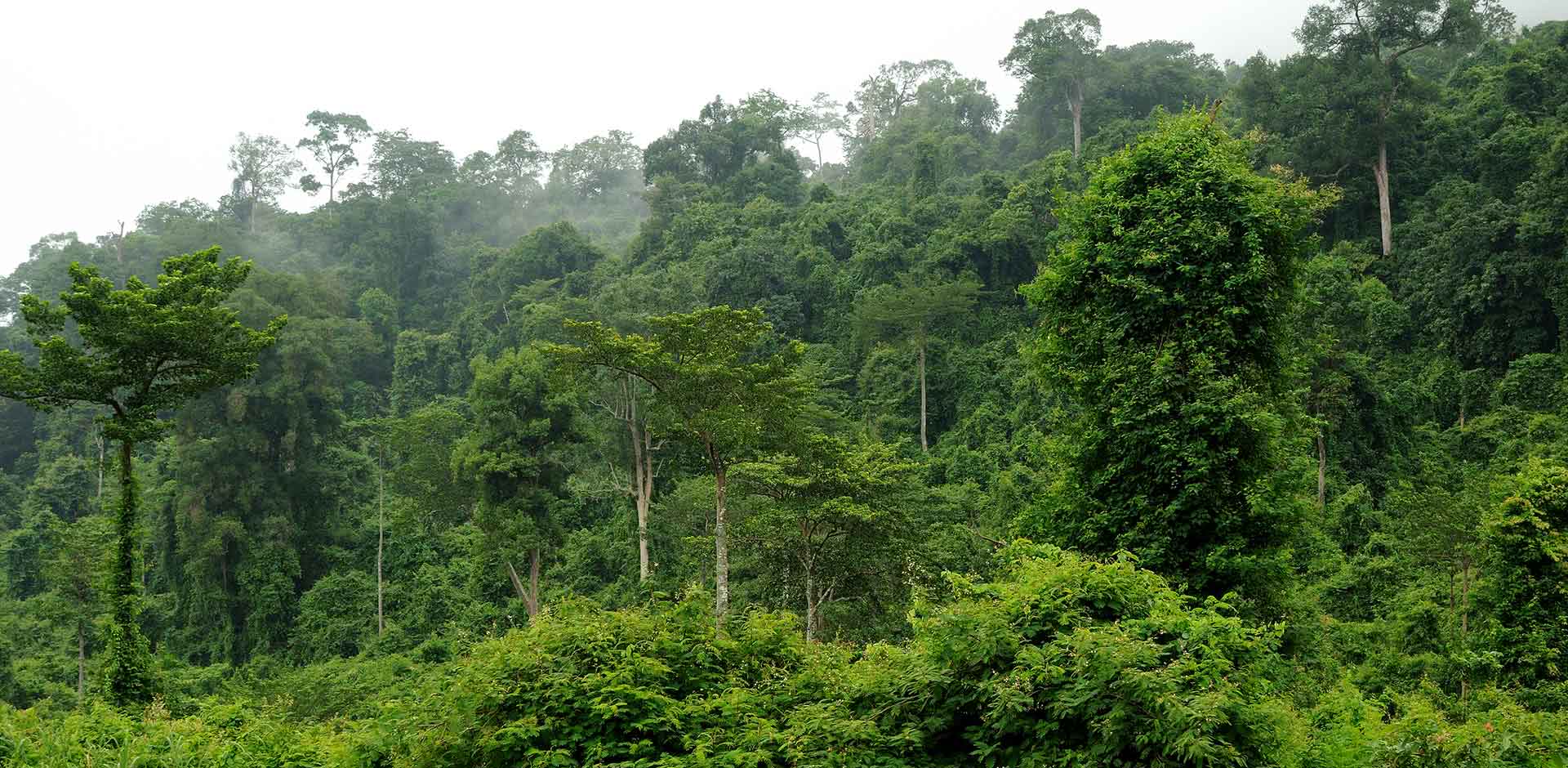 Day 7
Cardamom Mountains
The day is truly yours to enjoy as you wish at this all-inclusive jungle retreat. Lounge by the pool, create cocktails at the bar, be pampered at the spa, chat with the house naturalist, zipline over treetops and rivers, or head out for a jungle adventure in a 1960s-era army jeep or motorbike.
Day 8
Cardamom Mountains
Pack your day with as many - or as little - activities as you could want: foraging and cooking class, hiking, an anti-poaching patrol, mountain biking, tenkara fishing, picnic at a waterfall, take an expedition boat down the river, birdwatching, camera trapping, and more.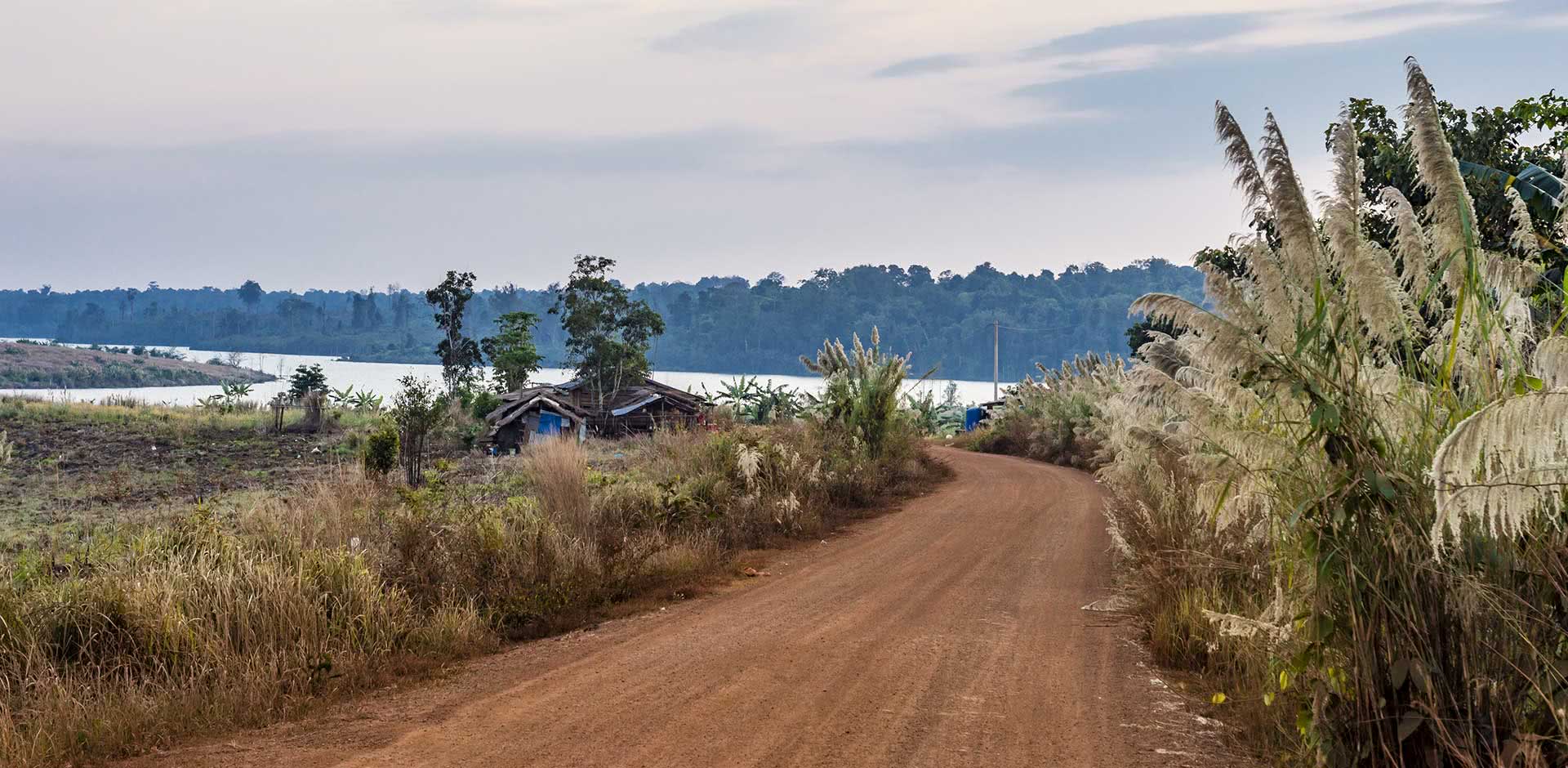 Day 9
Southern Islands
Depart the jungles for the sea as you travel south towards the coast. At the pier, take a speedboat to a private island resort of your choice, your new retreat for the next few days. Unwind in your villa and dine on fresh seafood tonight.
Day 10
Southern Islands
Spend the day relaxing by your private pool or the main pool, go for walks along the shore or board walk, and enjoying the resort's many water sports.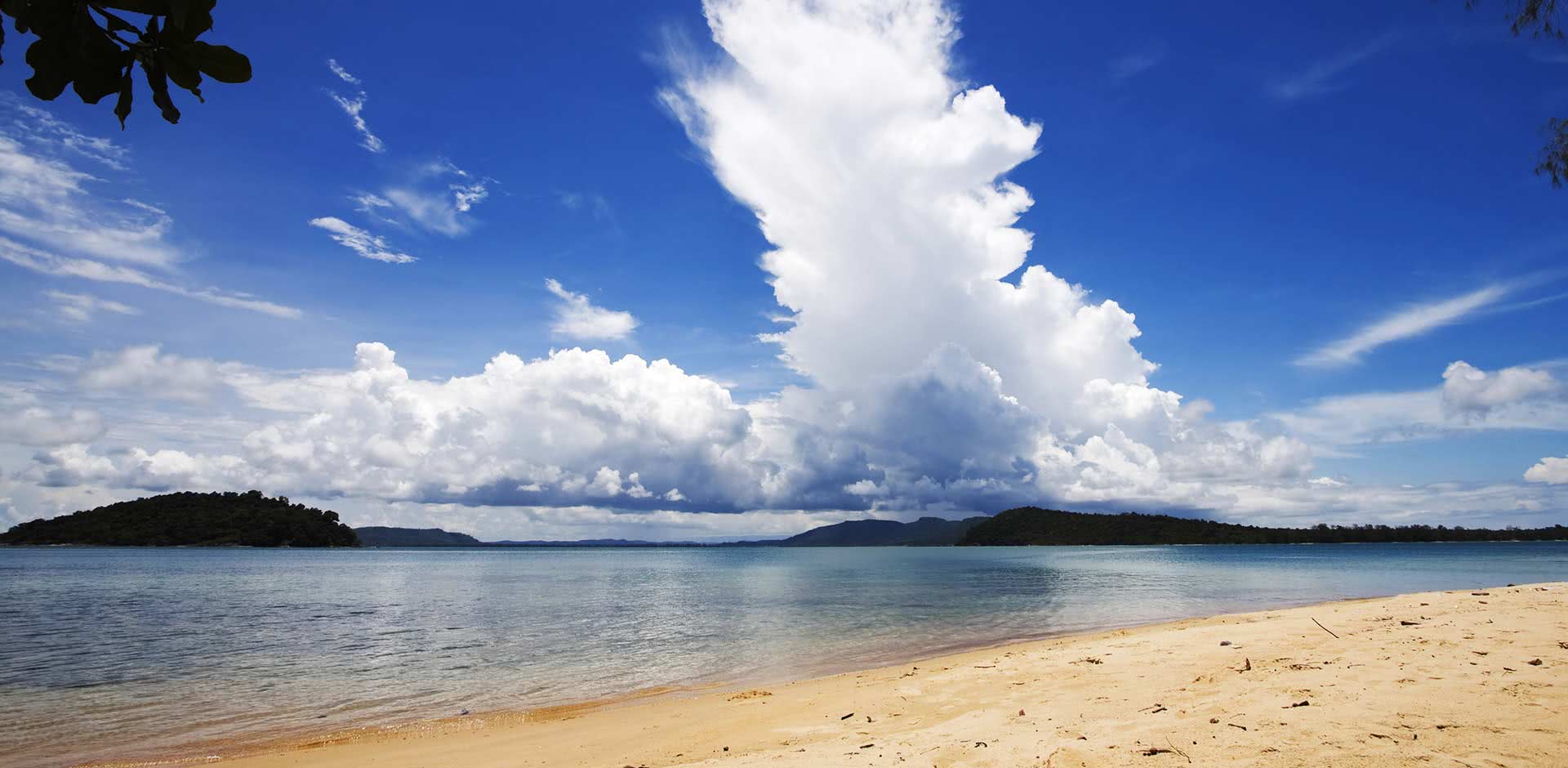 Day 11
Southern Islands
While away one last day in paradise, an idyllic cap to your Khmer journey. If you're inclined, splash out with a private snorkelling cruise and end the day with a private dinner on the beach under the stars.
Day 12
Departure
After breakfast and one last dip in your pool, be ready for a speedboat back to the mainland. From there you will be transferred to the airport for your flight onward.
TERMS AND CONDITIONS
Price is based on double or twin hotel room occupancy and includes accommodation, transfers, car/driver, English-speaking guide, activities and entrance fees, breakfasts and some casual lunches while touring. Flights and optional special activities will be quoted separately. Most personal expenses, including dinners, alcoholic beverages, spa treatments and gratuities can be paid on the spot while traveling. Prices may vary depending on season, choice of accommodation and other factors.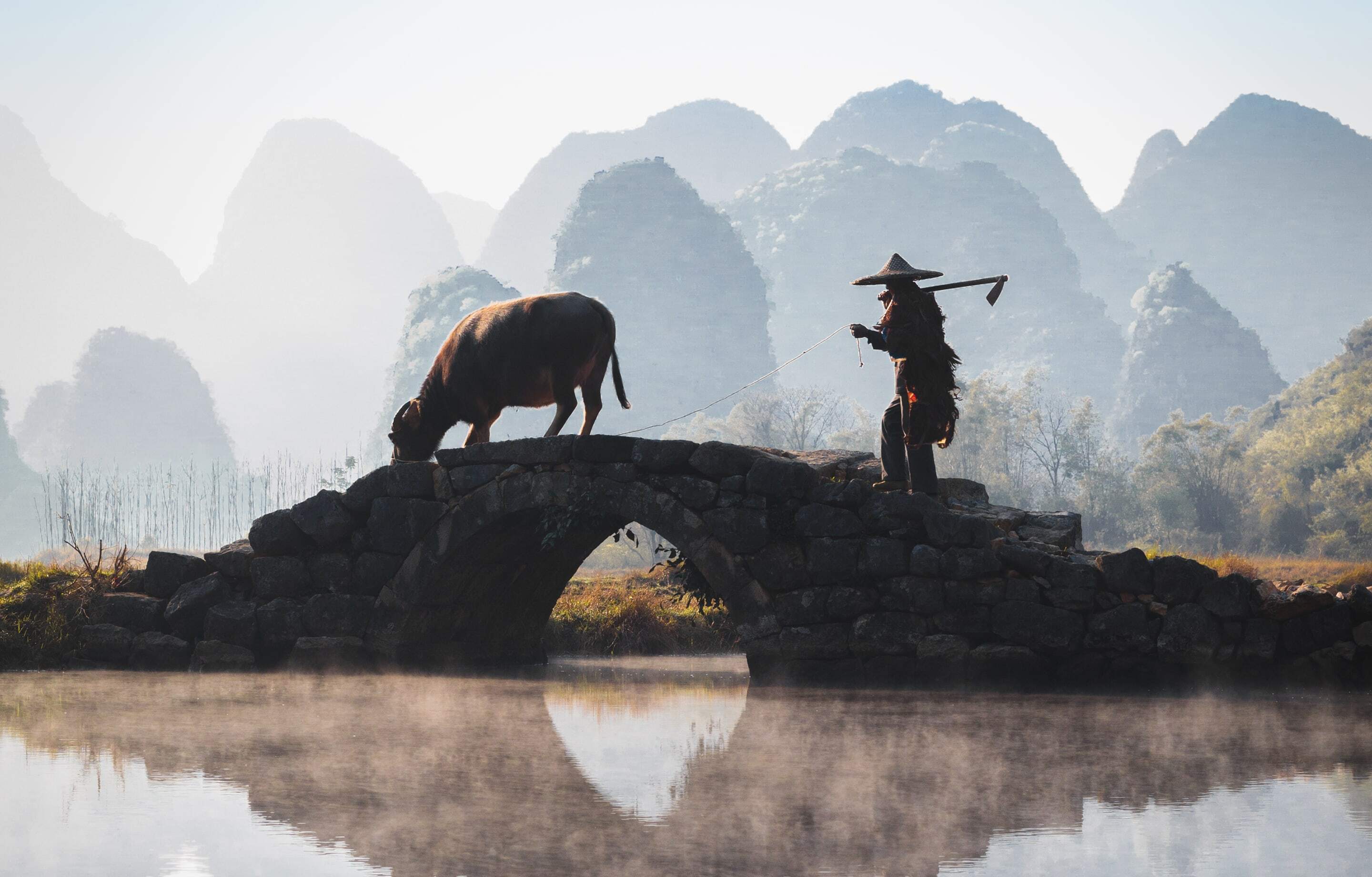 Why Remote Lands?
Exclusively Asia
With Remote Lands you'll travel with people who have made Asia the solitary focus of their own lifelong adventure. As our guest, you'll discover Asia on a journey that is completely, authentically your own, adapted from our own remarkable experiences and adventures over the years.
With Remote Lands you'll travel with people who have made Asia the solitary focus of their own lifelong adventure. As our guest, in the continent that our north American founders Catherine and Jay have adored and explored for decades, you'll discover Asia on a journey that is completely, authentically your own, adapted from our own remarkable experiences and adventures over the years.
Travelogues
An Asia-focused magazine brought to you by Remote Lands – a platform for adventure, luxury, and authenticity from experts and explorers around the continent.
What Others Say
Here is a small selection of the kind words our guests have said about us, as well as features by journalists and travel writers.
From the moment I happened upon the REMOTE LANDS website over a year ago, browsed the options, I knew that this would be well worth it. The entire staff is nothing less than professional with service that made us feel like royals.
This was truly the trip of a lifetime. Magical destinations, the most luxurious hotels in the world, and the most wonderful travel companions we could've wished for. We were treated like family everywhere we went and we have 14 new best friends.
We have used some of the top rated travel specialists all over the world and, without question, Catherine Heald and Remote Lands are at the very top of the list!