Example Itinerary
A Journey to Cambodia's Heart
This 14-day tour highlights the beauty, history, culture and resilience of the Cambodian nation. From the mysterious jungle-tangled temples of Angkor to the mountain-hemmed white-sand beaches of the south, and all the rarely-visited villages of the North, this tour has something for every type of traveller. On your journey from Phnom Penh to Sihanoukville and back again, stop at such mesmerizing sites as the Cheung Ek Killing Fields and ancient temples of the Angkor Kingdom.
This itinerary is an example. It's designed to inspire you and provide you with thoughtfully curated ideas. You can choose to do this exact itinerary or completely personalize it. All trips are 100% bespoke.
Highlights
Kampong Cham: Charming Kampong Cham, just a short distance from Phnom Penh, feels like a whole world away with its slower pace of life, picturesque villages, and colorful colonial and Chinese buildings.
Mekong Dolphins: See the endangered Irrawaddy dolphins in their natural environment, a privilege made possible by the work of environmental NGOs to protect the animals and their habitat.
Rustic Living: In the small village of Preah Rumkel, far from the beaten path, get intimate with the rural lifestyle of friendly locals with a homestay. Here, daily routines have persisted without change for generations.
Day-by-Day
Day 1
Phnom Penh
A guide will welcome you upon your arrival in Phnom Penh and transfer you to the Rosewood Phnom Penh. Check in and freshen up before an afternoon of sightseeing. Visit the Royal Palace, and the Silver Pagoda, also known as the Temple of the Emerald Buddha. Marvel at the nearly 200-pound Buddha made of solid gold, made in 1907. The pagoda is filled with fascinating artifacts, each providing a window to the past.
Day 2
Phnom Penh
Today begins with a somber tone as you visit Toul Sleng Genocide Museum and the Cheung Ek Killing Fields. It is in this very space where thousands of civilians were killed and buried in mass graves. You are sure to be moved by the reminders of such atrocious crimes against humanity in this important space honoring the dead. Return to the city for a visit to the market or take a bike and pedal out to the countryside to Silk Island for a peaceful afternoon.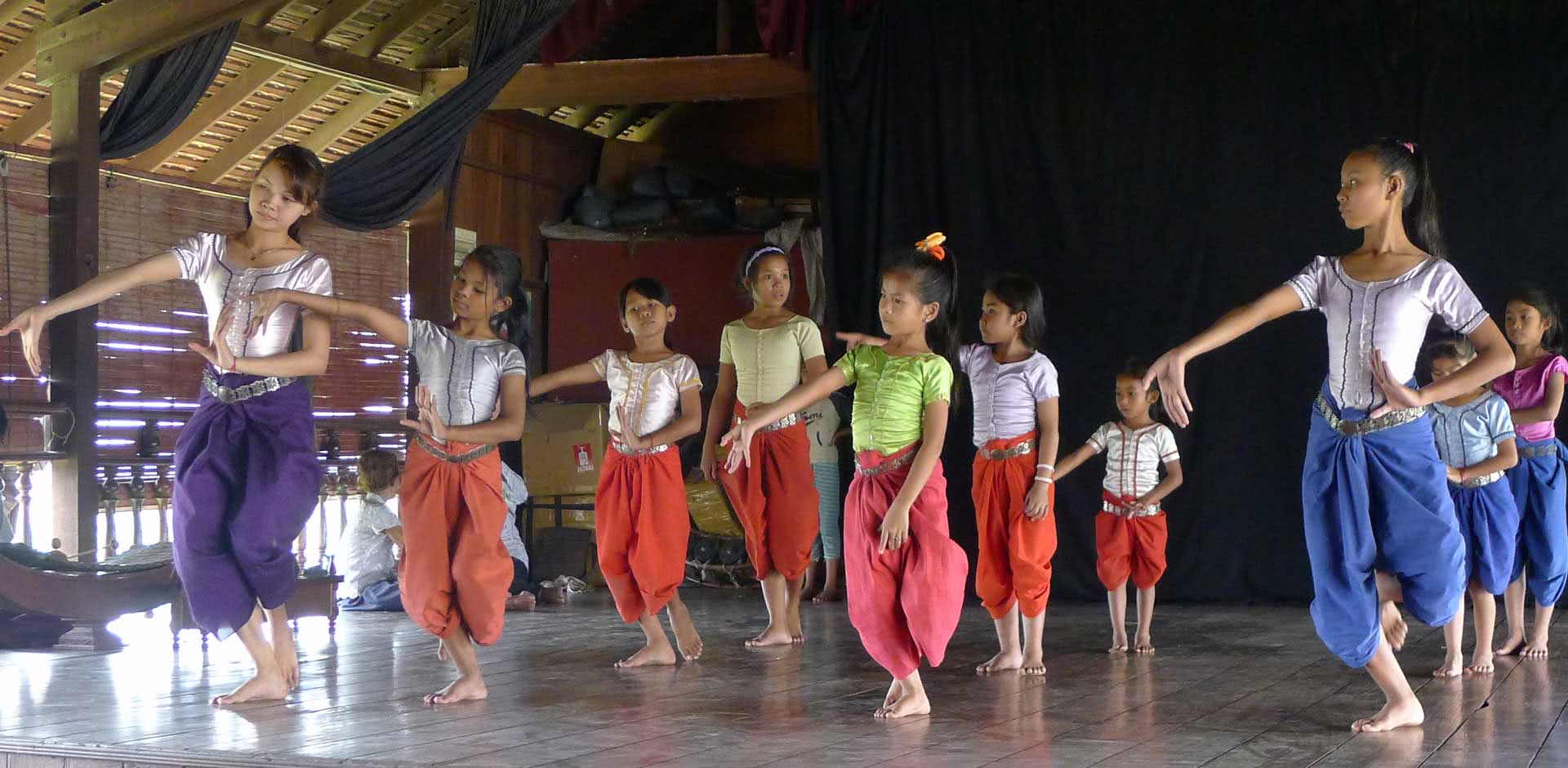 Day 3
Kampong Cham
After breakfast, travel to Kampong Cham, with a stop or two along the way. Check in to your hotel before enjoying some sightseeing - visit the city's male and female hills, Phnom Pros and Phnom Srei, respectively, and 12th-century temple, Nokor Bachey. Climb up Han Chey Mountain and take in a sunset view, followed by dinner at a local restaurant.
Day 4
Kratie
After checking out of your Kampong Cham hote, explore the rubber plantations, rubber being one of the region's top exports. Transfer to Kratie and check in to your hotel before taking the unique opportunity to visit the Mekong dolphins on a boat excursion. These rare freshwater dolphins are most active in the early morning and late afternoon hours.
Day 5
Stung Treng
A morning drive will bring you to the province of Stung Treng. Take in the beautiful plateau landscapes along the way. Check in, rest and refresh before an afternoon of teaching English to monks and the local disadvantaged.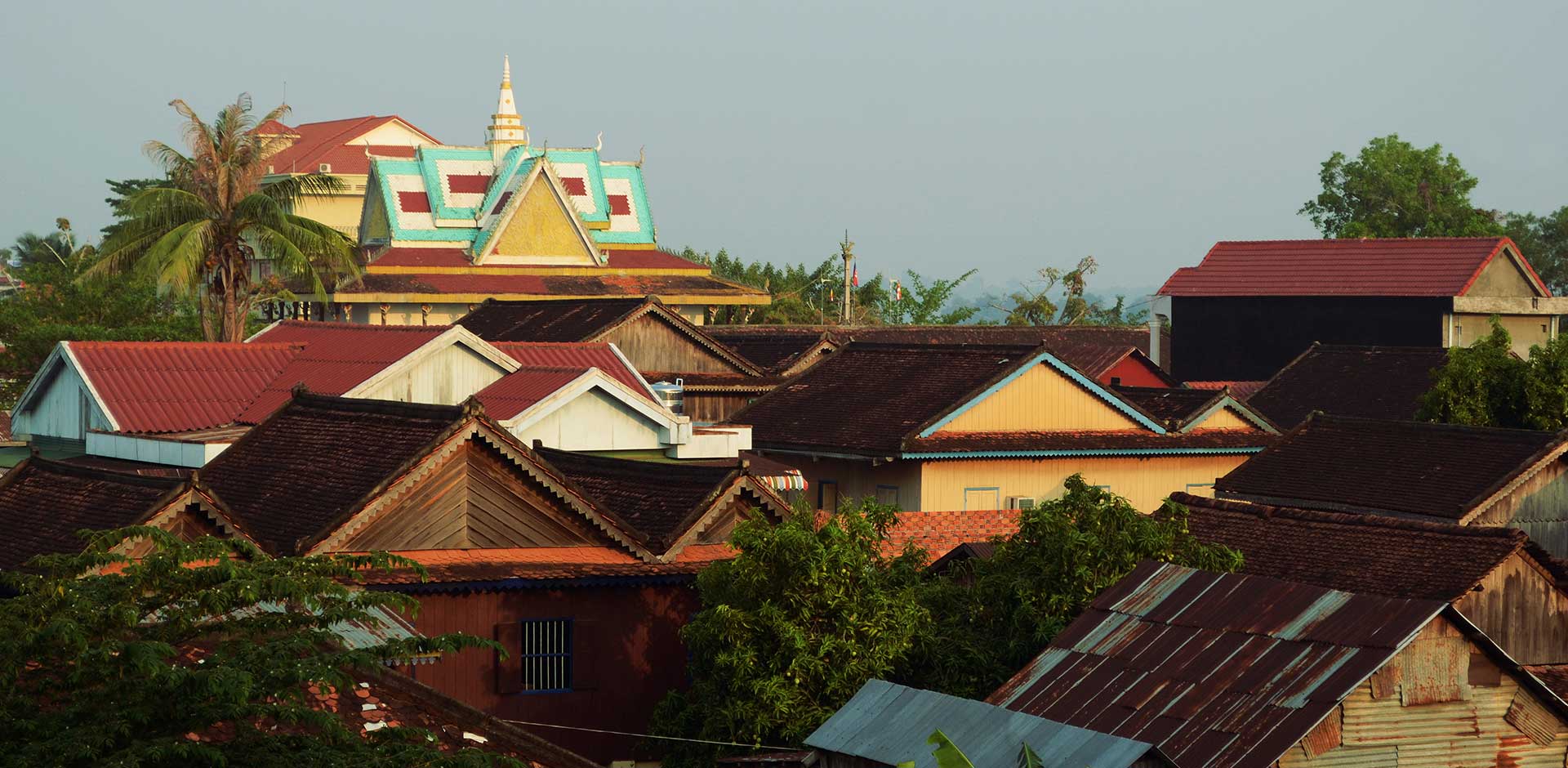 Day 6
Preah Rumkel
A scenic boat ride will bring you to the village of Preah Rumkel, where you will meet a homestay family. This is an eco-tourism site hemmed by Mekong River rapids, waterfalls and forested hills, providing a lush verdant vista. Interact and break bread with a local family who will welcome you to spend the night in their traditional wooden home.
Day 7
Preah Rumkel
Today you will explore the tropical forests of Preah Rumkel. By mountain bike and foot, make your way to the top of a hillside to fully appreciate the incredible panoramic views of the countryside below. Keep an eye out for wildlife in the RAMSAR flooded forests and conservation area. Enjoy a peaceful sunset over the Mekong and forest landscape, followed by a typical dinner and the region's famous rice wine.
Day 8
Preah Vihear
Enjoy a three-mile adventure walk with a local guide to breathtaking Sopheakmith waterfall. Take a motorbike transfer to Kompong Simi en route to Preah Vihear, where you will enjoy dinner and spend the night.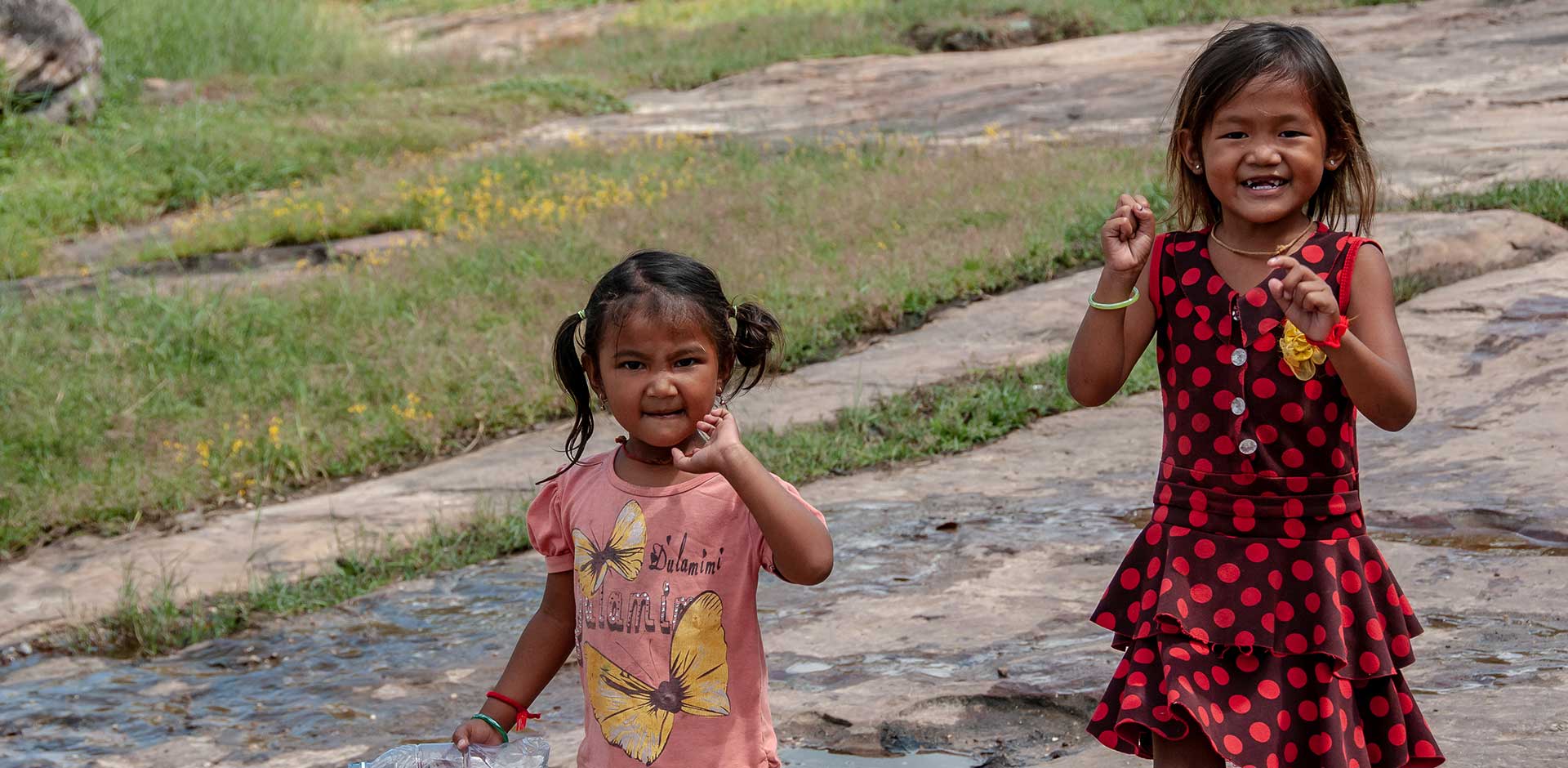 Day 9
Siem Reap
After breakfast, journey to the Thai border to visit the Preah Vihear temple. Climb to the top of Dangrek Mountain to take in the spectacular view of Thailand. Journey to the past on a history-based tour of this pre-Angkorian temple, a protected UNESCO World Heritage Site that is infamous for its border-straddling controversy. Travel to Siem Reap, and check into one of many luxury hotel options.
Day 10
Siem Reap
Enjoy breakfast at your hotel before a tour of the area's ancient temples. Visit the 12th-century sites of Angkor Thom, Angkor Wat, and Bayon. Take in the sights of the South Gate with its massive statues depicting the churning of the Ocean of Milk. Continue on to the Royal Enclosure, Phimeanakas, Elephant Terrace, and Ta Prohm, one of the region's most incredible sights. Hop on an Angkor Gondola at Angkor Thom, and travel from the south gate to the west gate. Round off the day with a climb to the top of Bakheng Hill for a spectacular sunset view over the ancient city.
Day 11
Siem Reap
Today, visit Koh Ker temple, built by king Jayavarman IV, and dedicated to the Hindu god Shiva. Next stop is Beng Melea Temple, which, covered in a thick layer of lush moss, resembles a blue sandstone façade. Take the time to observe the locals making joss sticks – traditional incense – and other everyday activities that can be seen along the roadways.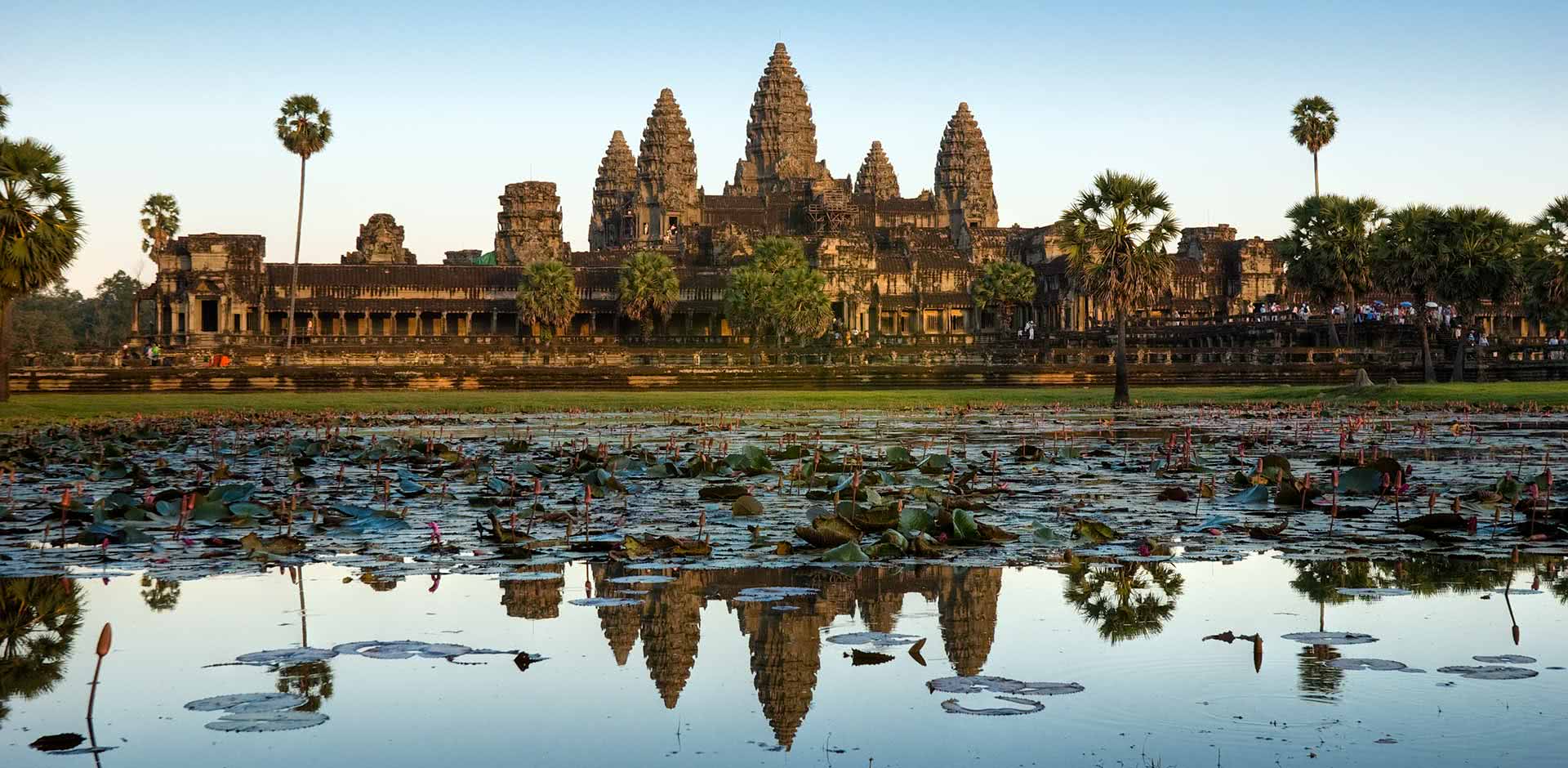 Day 12
Southern Islands
Enjoy breakfast at your hotel before transferring to Sihanoukville. Relish in the beauty of the mountainous countryscape before checking into an island resort, whether Song Saa or Alila Koh Russey. The rest of the day is yours to enjoy.
Day 13
Southern Islands
The last few days of your tour should be spent relaxing on the beach and enjoying the sights and activities around the island and Sihanoukville. The area boasts fantastic and varied dive sites, with two shipwrecks. Sihanoukville is also known for its many architectural splendors; visit a number of pagodas, temples and cathedrals. Wat Chotyniec, located in the heart of the city, is a definite highlight.
Day 14
Southern Islands
Enjoy breakfast at the hotel before exploring Ream National Park. Just east of Sihanoukville, the park showcases Cambodia's diverse wildlife. Featuring dolphins, monkeys, and mangrove forests teeming with diverse bird species, there is much to see. The choice is yours - either spend the rest of your day lounging by the pool or take in more of the area's attractions.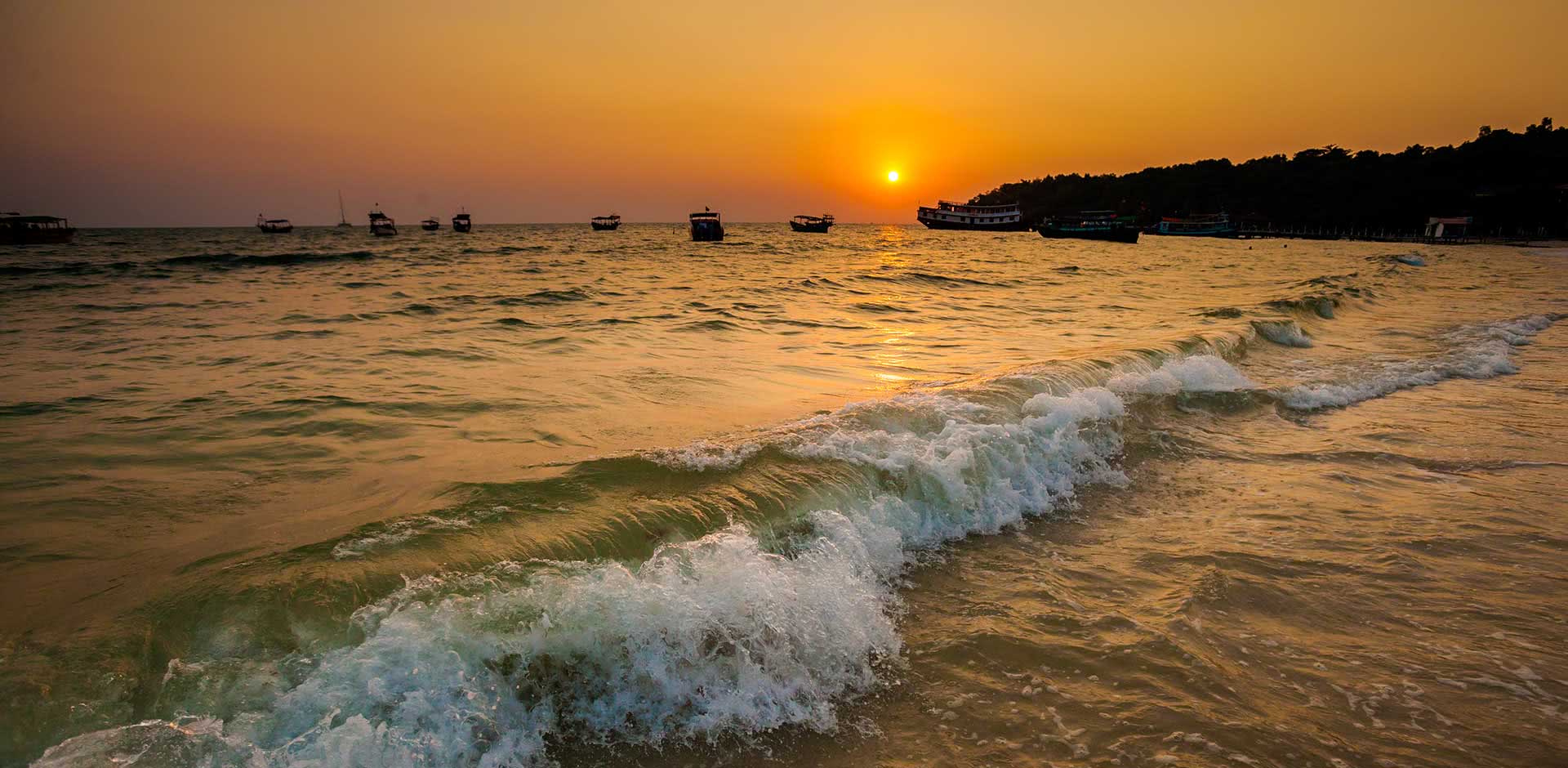 Day 15
Southern Islands
On this, your last full day in the warm tropics of coastal Cambodia, enjoy free time.
Day 16
Departure
After breakfast at the hotel, say goodbye to this Cambodia and the little piece of paradise you have been enjoying. Transfer to Phnom Penh airport for the next leg of your travels, either home or to your next destination.
TERMS AND CONDITIONS
Price is based on double or twin hotel room occupancy and includes accommodation, transfers, car/driver, English-speaking guide, activities and entrance fees, breakfasts and some casual lunches while touring. Flights and optional special activities will be quoted separately. Most personal expenses, including dinners, alcoholic beverages, spa treatments and gratuities can be paid on the spot while traveling. Prices may vary depending on season, choice of accommodation and other factors.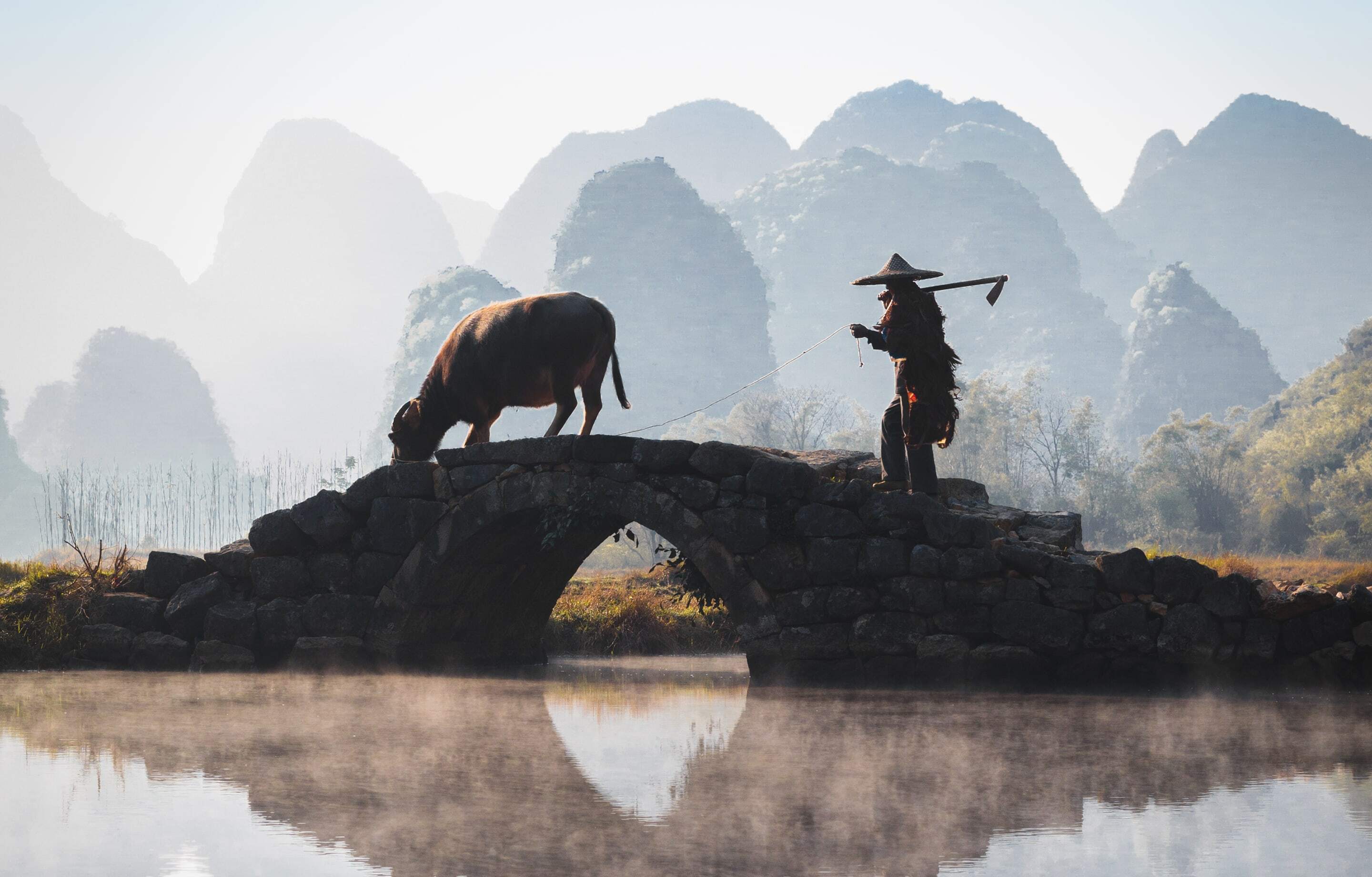 Why Remote Lands?
Exclusively Asia
With Remote Lands you'll travel with people who have made Asia the solitary focus of their own lifelong adventure. As our guest, you'll discover Asia on a journey that is completely, authentically your own, adapted from our own remarkable experiences and adventures over the years.
With Remote Lands you'll travel with people who have made Asia the solitary focus of their own lifelong adventure. As our guest, in the continent that our north American founders Catherine and Jay have adored and explored for decades, you'll discover Asia on a journey that is completely, authentically your own, adapted from our own remarkable experiences and adventures over the years.
Travelogues
An Asia-focused magazine brought to you by Remote Lands – a platform for adventure, luxury, and authenticity from experts and explorers around the continent.
What Others Say
Here is a small selection of the kind words our guests have said about us, as well as features by journalists and travel writers.
From the moment I happened upon the REMOTE LANDS website over a year ago, browsed the options, I knew that this would be well worth it. The entire staff is nothing less than professional with service that made us feel like royals.
This was truly the trip of a lifetime. Magical destinations, the most luxurious hotels in the world, and the most wonderful travel companions we could've wished for. We were treated like family everywhere we went and we have 14 new best friends.
We have used some of the top rated travel specialists all over the world and, without question, Catherine Heald and Remote Lands are at the very top of the list!