Rosewood is betting big on Southeast Asia. In Thailand, the Rosewood Phuket combines Thai style and Western convenience. Tented camps and villas have sprung up in Laos's spiritual hub of Luang Prabang where Rosewood is building a jungle paradise. In the lesser-visited Phnom Penh, Rosewood is working on a 2018 launch on the top 14 floors of the Vattanac Capital Tower.
"It was a natural next step for Rosewood to expand to Asian destinations where its A Sense of Place philosophy could be […] expressed," Thuy Tranthi Rieder, group vice president for sales and marketing at Rosewood Hotel Group, tells Travelogues, adding that the Rosewood concept resonates with "affluential explorers."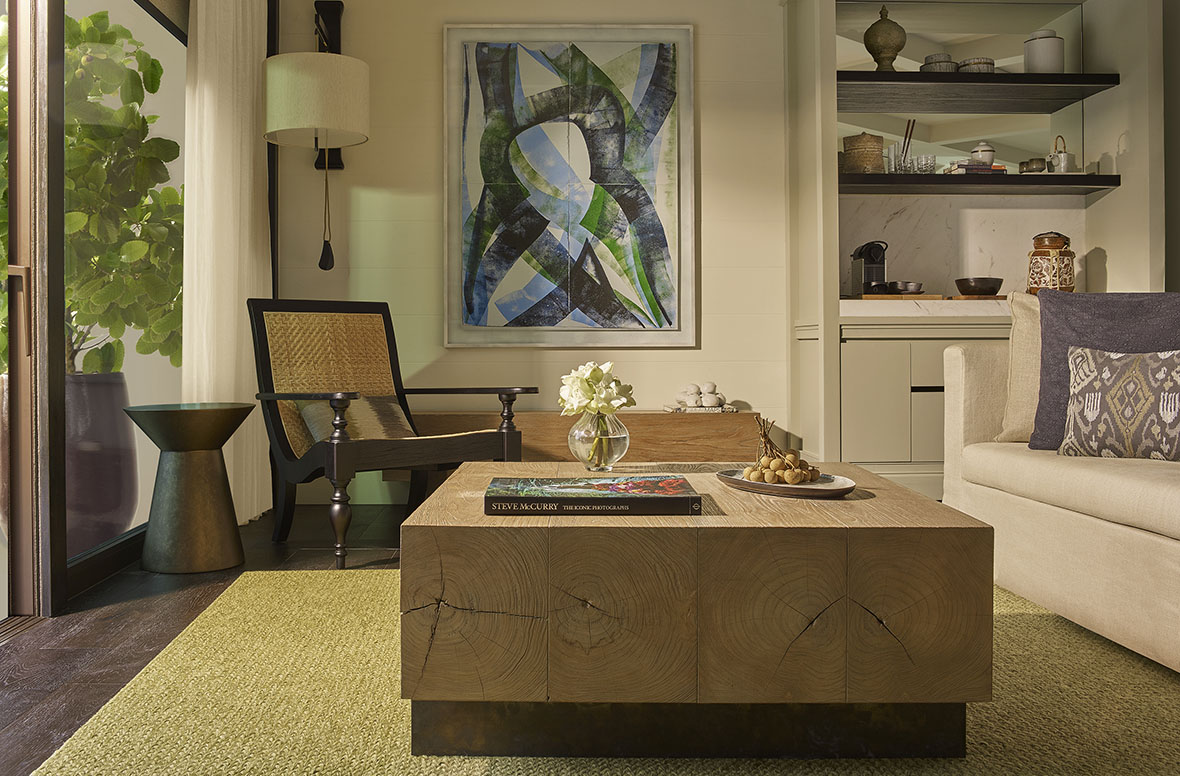 ABOVE: A suite in the Rosewood Phuket.
The next Rosewood property to launch will be the Rosewood Phuket, at which Travelogues has already taken a peek. "Its distinctive concept and design is based on the vision of a luxurious ocean village retreat, encompassing and merging with local culture and landscape, sophisticated and engaging yet deeply relaxing," Thuy Tranthi Rieder says. "It is here that Rosewood will debut Asaya, an innovative holistic wellness concept offering a collection of programs that can be tailored to individual needs.  Rosewood Explorers is another brand initiative launching at Rosewood Phuket – a children's club that will combine learning and fun with a special focus on nature."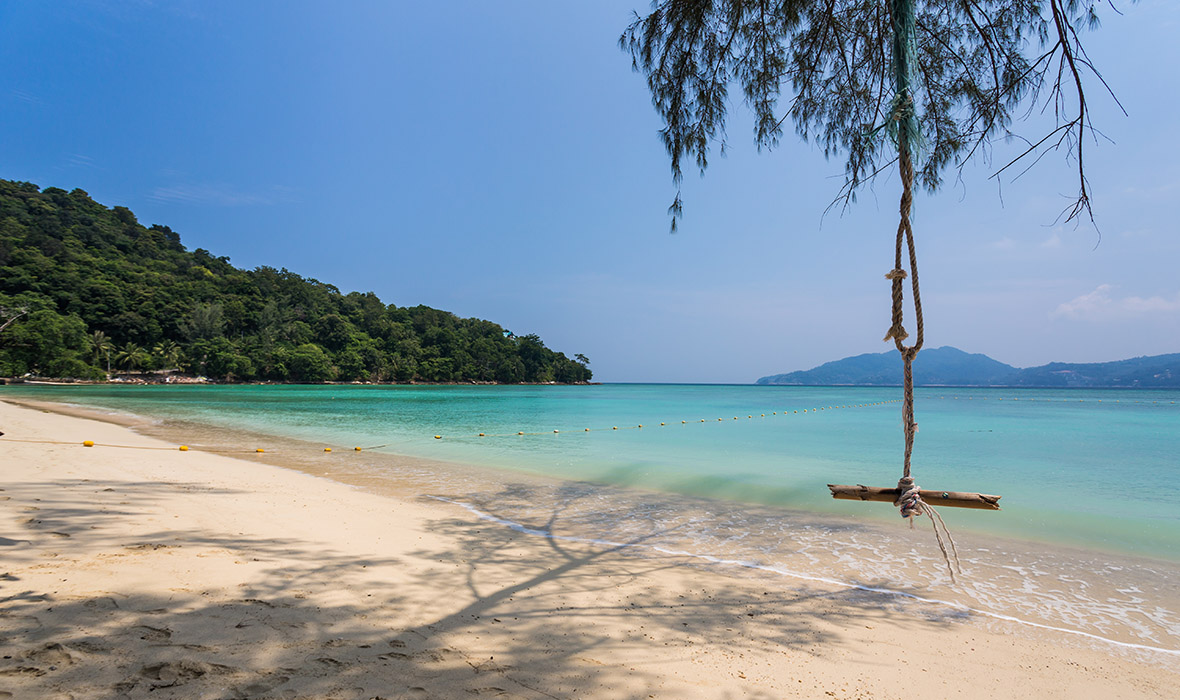 ABOVE: The secluded Emerald Bay in Phuket.
Found in Emerald Bay, Rosewood Phuket plans to occupy one of the last remaining vestiges of peace on the increasingly crowded shores of Phuket. "The landscape of Rosewood Phuket – a jungle forest along a secluded shoreline – was the biggest source of inspiration and the vision was to combine contemporary aesthetics with a celebration of landscape, light, and views."
"Rosewood's compass is its A Sense of Place concept, and each of these properties will uniquely integrate its locale in its design and aesthetics, cuisine, hotel services, and activities for guests," she says.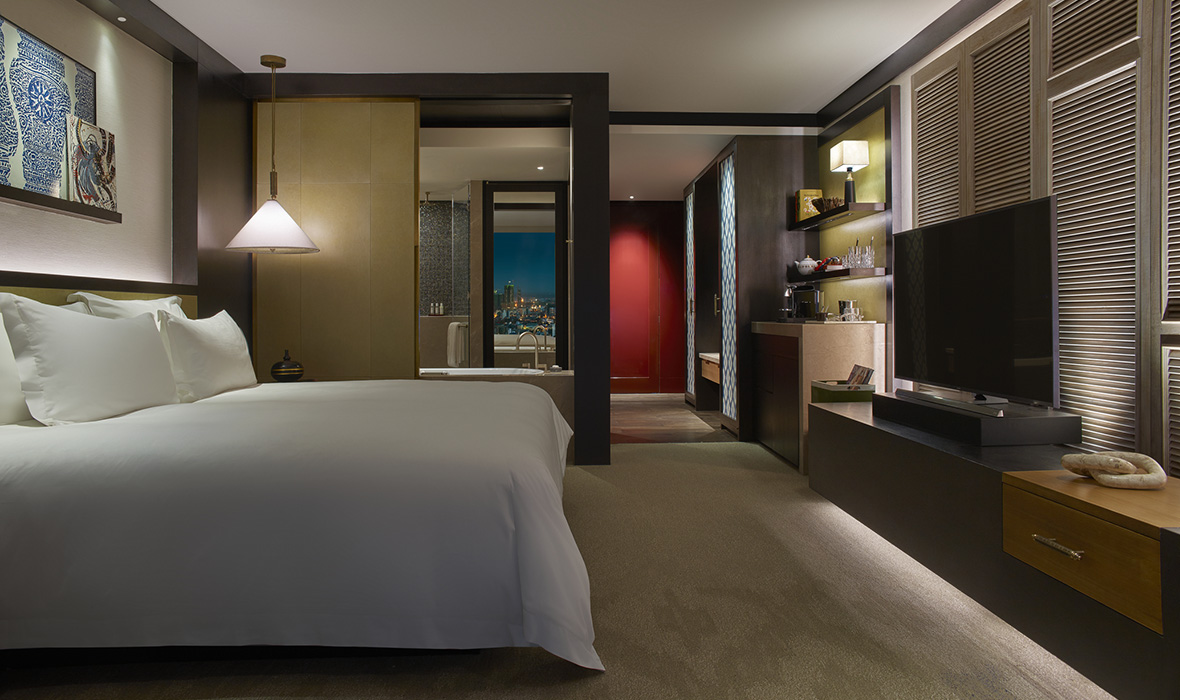 ABOVE: Executive bedroom in Rosewood Phnom Penh.
Both Phuket and Luang Prabang, however, are more used to luxury tourism than Phnom Penh, where Rosewood is planning to open its new luxury option 188 meters above Cambodia's most important city.
"Rosewood Phnom Penh will pave the way for a new ultra-luxury experience in the country. It will occupy the top floors of Vattanac Capital Tower which, as the tallest structure in the city, is set to be one of Cambodia's most iconic structures," she tells Travelogues. "Carefully selected contemporary art pieces and books on Khmer art, history, and culture will echo the brand's A Sense of Place philosophy. […] Dining and entertainment will feature an assortment of world-class culinary and entertainment experiences, including Sora, the highest sky bar in town, poised on a cantilevered terrace."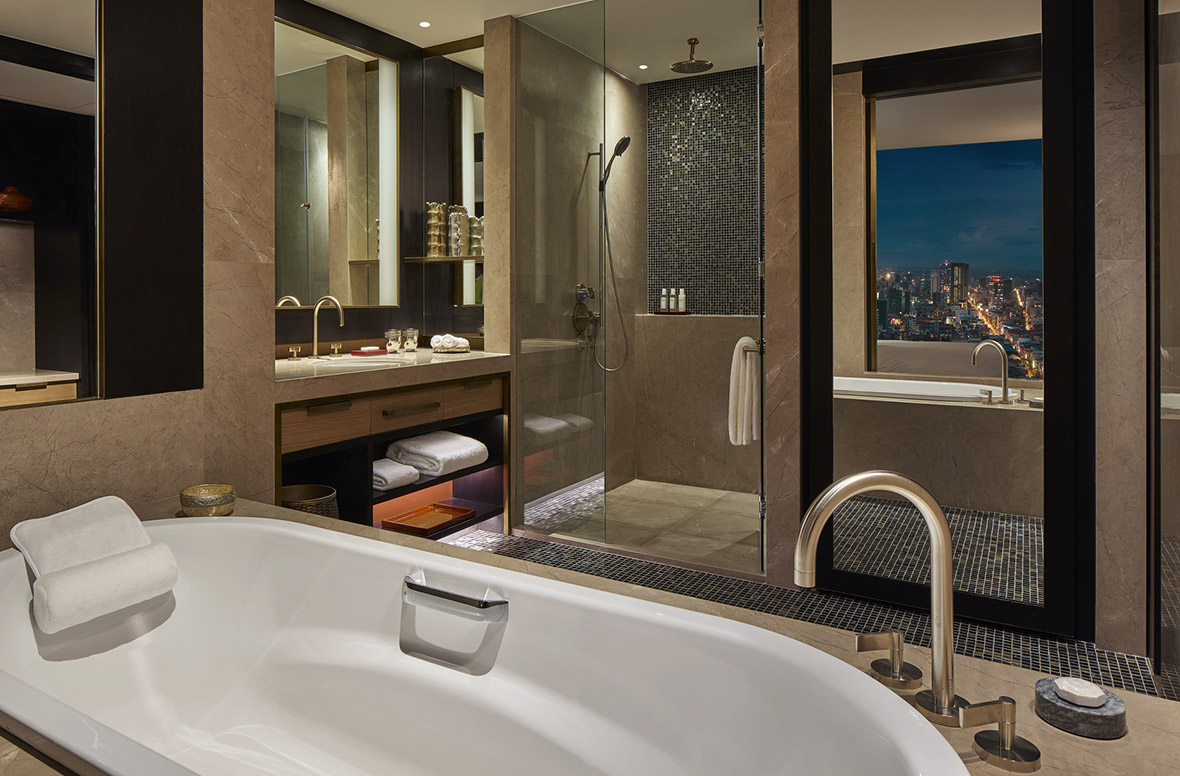 ABOVE: Executive bathroom in Rosewood Phnom Penh.
"Phnom Penh is a bustling commercial center, […] making Phnom Penh the perfect launchpad for further exploration," Thuy Tranthi Rieder. "Rosewood Phnom Penh will not only change the city's landscape but be a premier address to indulge, relax, conduct business and unwind."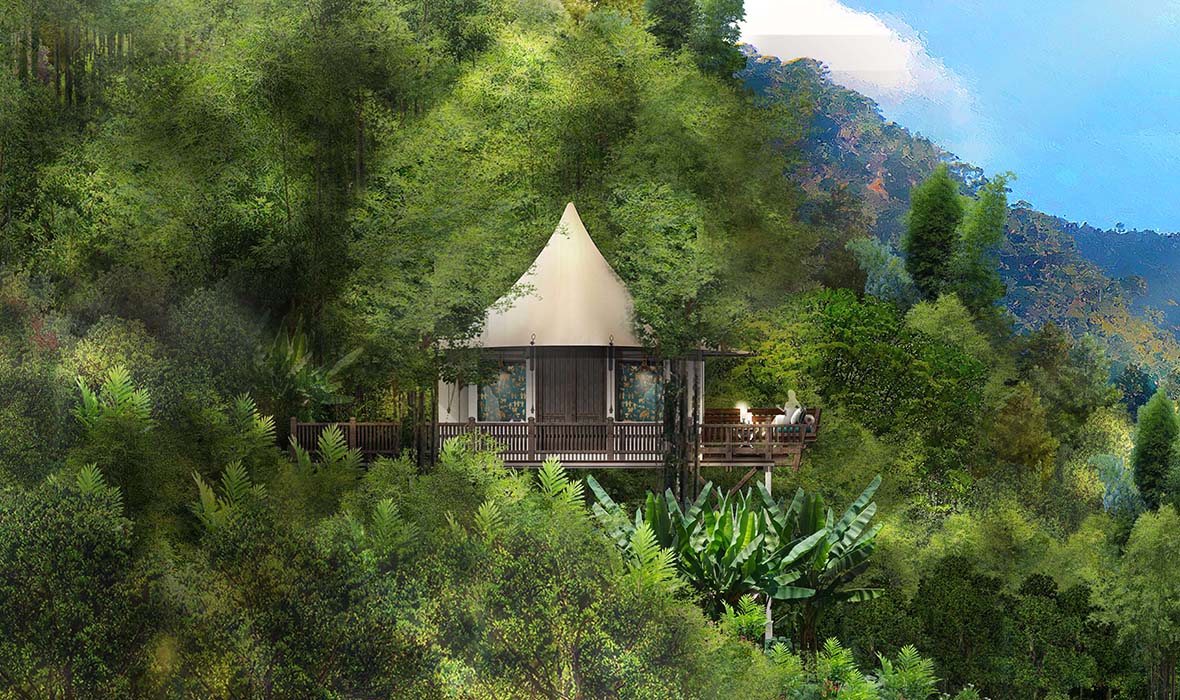 ABOVE: Rendering of the Rosewood Luang Prabang Hilltop Tent.
The story is quite different in Luang Prabang. Rather than a beach hideaway in a tourist hub or a skyscraper view over a capital, Rosewood is building a rain forest retreat.
"Rosewood Luang Prabang will be the only luxury resort in the area. Its six luxury tented villas will be a Rosewood first." Thuy Tranthi Rieder tells Travelogues. "Near the UNESCO World Heritage Site of Luang Prabang, Rosewood will feature only 23 luxury villa accommodations, nestled in a verdant rainforest with a natural waterfall and intersected by streams."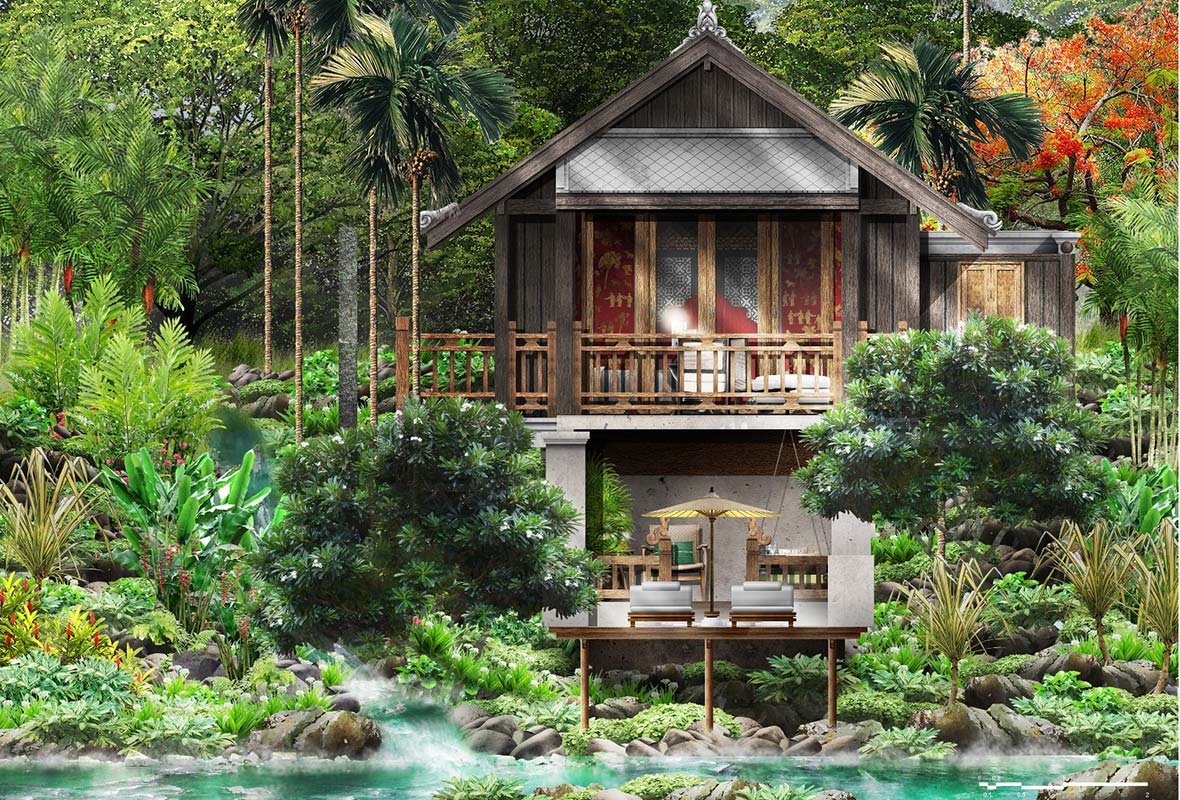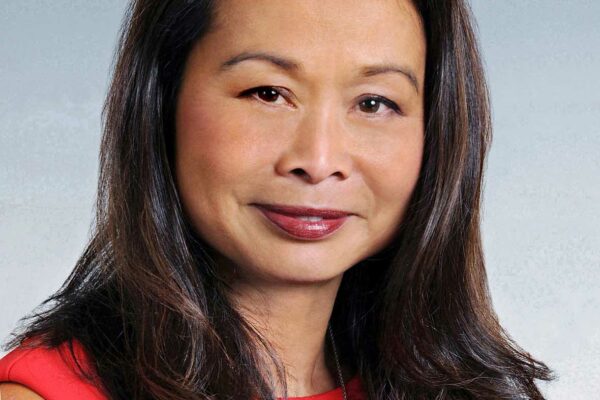 ABOVE: Thuy Tranthi Rieder, group vice president for sales and marketing at Rosewood Hotel Group.
The 23 spacious accommodations will include four deluxe rooms, four specialty suites, three riverside villas, six pool villas, and six luxury tented villas, all of which will be flanked by streams or bordered by riverbanks, according to Thuy Tranthi Rieder.
"Each space has been thoughtfully conceived to showcase the stunning views of the surrounding Luang Prabang rainforest. The resort has been designed to encourage guests to unwind and become one with the serene natural surroundings—including features such as open-air showers, tubs and living rooms," she says.
Rosewood Luang Prabang is scheduled to open in the first quarter of 2018.