Why We Love This Hotel
Service: The Bensley Butlers are always available to provide guests with world-class service and a genuine smile.
Comfort: Bensley claims to have designed one of the world's comfiest beds, which are available with a mountain of pillows and other accessories to ensure an exceptionally peaceful rest.
Dining: Guests of the villas enjoy access to any of the restaurants and bars of the neighboring Shinta Mani Angkor and Shinta Mani Shack, they also have the option to enjoy a personalized dining experience from within their own villa.
Read More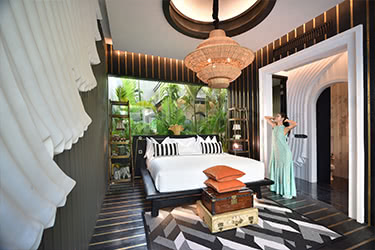 Preferred Hotel