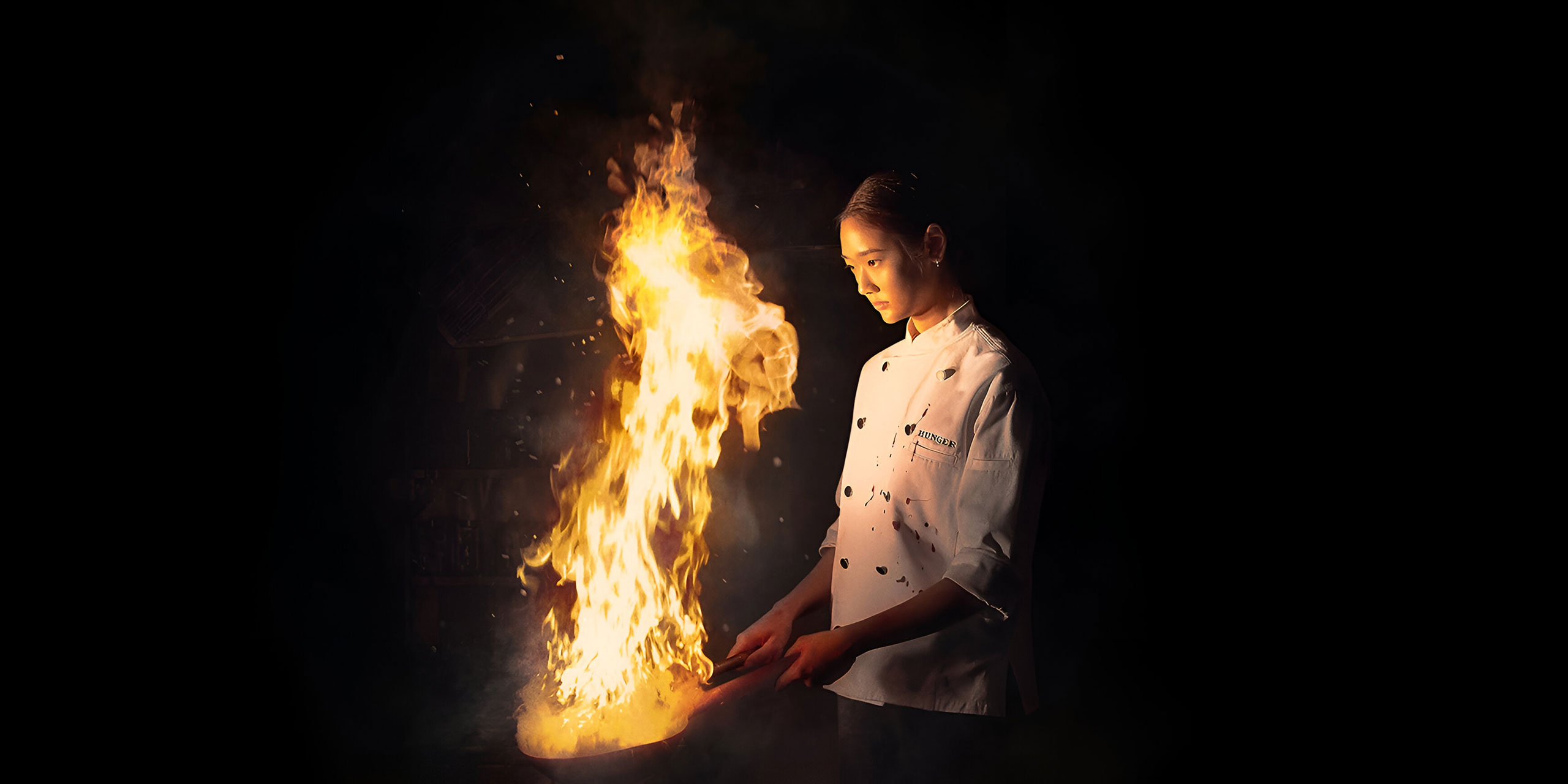 Southeast Asia is much better known for its beaches, cultural attractions, and cuisine than its cinematic traditions.
That's a shame as nations around the region have produced some very lively and interesting work over the years, with many earning international acclaim.
The latest success was the feminist body horror Tiger Stripes (2023) by Malaysian director Amanda Nell Eu and producer Foo Fei Ling, which debuted at the prestigious 62nd Semaine de la Critique's (International Critics Week) of Cannes Film Festival in May, winning the top honor, the Grand Prix.
To get an insight to Southeast Asia's rich seam of filmmaking creativity, check out some of the following titles, all available on Netflix, which keeps pouring money into producing content from this incredibly febrile region.
THAILAND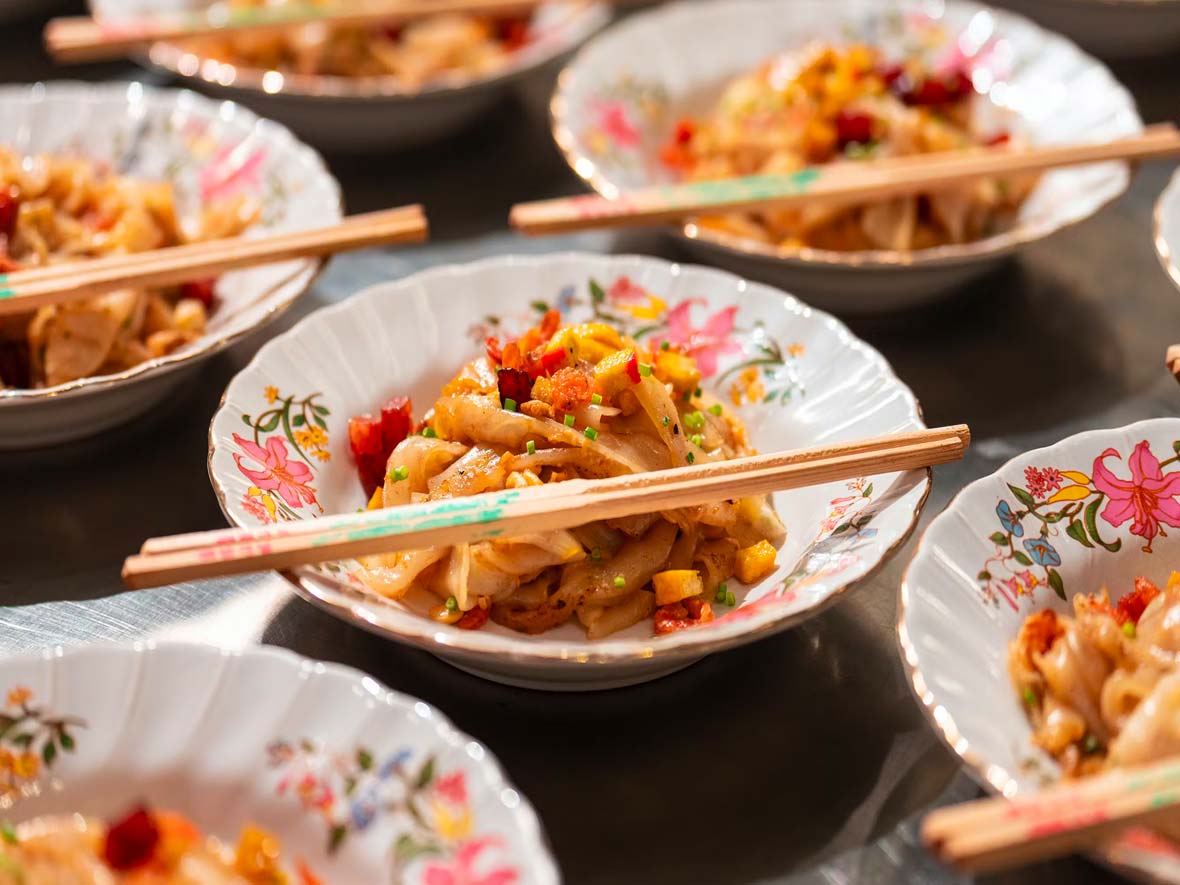 Hunger
Hunger by Sitisiri Mongkolsiri, a culinary drama touching on class disparity and ambition in Bangkok's haute cuisine scene, stayed in Netflix's Top 10 for 51 days earlier this year, and it's one of the network's latest Southeast Asian successes.
Aoy (played by Chutimon Chuengcharoensukying) is a talented yet poor Bangkok street food cook working in her family-owned simple hole-in-the-wall shop. One day, a stranger invites her to join one of Thailand's most prestigious chef's table teams, whose all-male team of sous chefs runs like a boot camp under the iron fist of the ruthless celebrity chef Paul.
Will Aoy be bold enough to chase her hunger for being special?
INDONESIA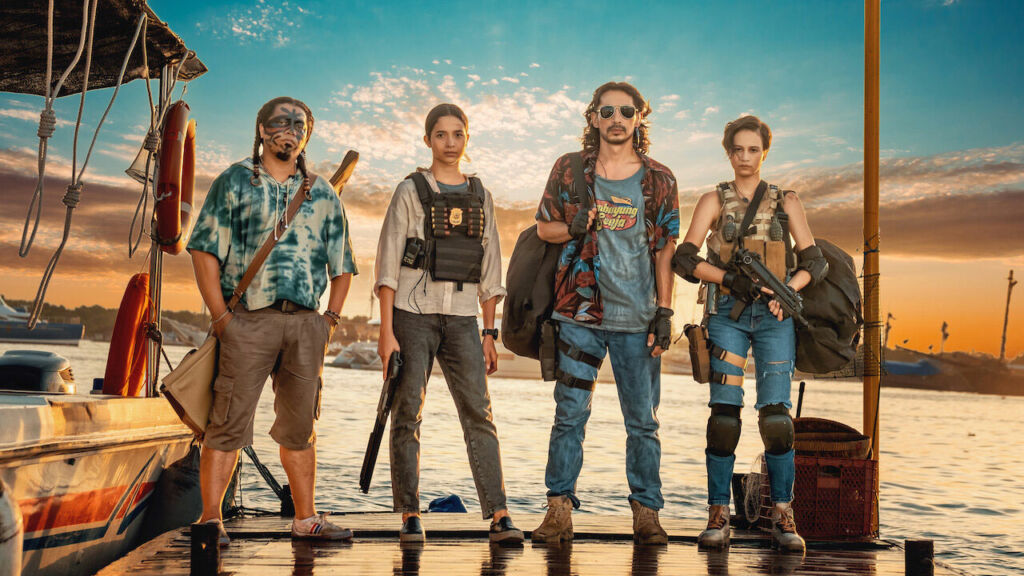 The Big Four
Nobody would expect that at the end of 2022, an Indonesian action film could become Netflix's most-watched non-English film globally, amassing more than 16 million hours viewed. The Big Four by Jakarta-based director Timo Tjahjanto — known for his gory horrors and ultra-realistic action flicks such as The Night Comes For Us (2018), Netflix's first-ever Indonesian original — tells the story of Dina, a by-the-book Indonesian female detective trying to solve the murder case of her late father with the help of the group of secret assassins he once trained secretly.
Vengeance is Mine, All Others Pay Cash
Adapted from the namesake novel by Man Booker Prize-nominated Eka Kurniawan and directed by Edwin, Vengeance is Mine, all Other Pay Cash is a literal pulp of vintage genres ranging from Hong Kong's martial arts films to Indonesian horror, American juvenile delinquent, and prison b-movies.
Marthino Lio stars as fighter Ajo Kawir, the "champion of Bojongsoang," a village near Bandung in West Java. Fearless Ajo is devoured by rage because of his not-so-well-concealed secret: he can't "get it up."
But when a tough female fighter, Iteung (played by Ladya Cheryl), almost beats him senseless before he overpowers her, Ajo falls in love with her — will he finally manage to exit a vicious circle of violence and be happy?
Dear David
The second in Netflix's original and ongoing series of six Indonesian productions, Dear David by Lucky Kuswandi, debuted globally on 9 February 2023. The punchy young adult drama stars Jakarta-born actress Shenina Cinnamon as Laras, a straight-A high school student whose risqué Wattpad-type erotic fantasy blog about her crush, classmate David, is leaked at school, changing the way she looks at life, friendships, and authority forever.
MALAYSIA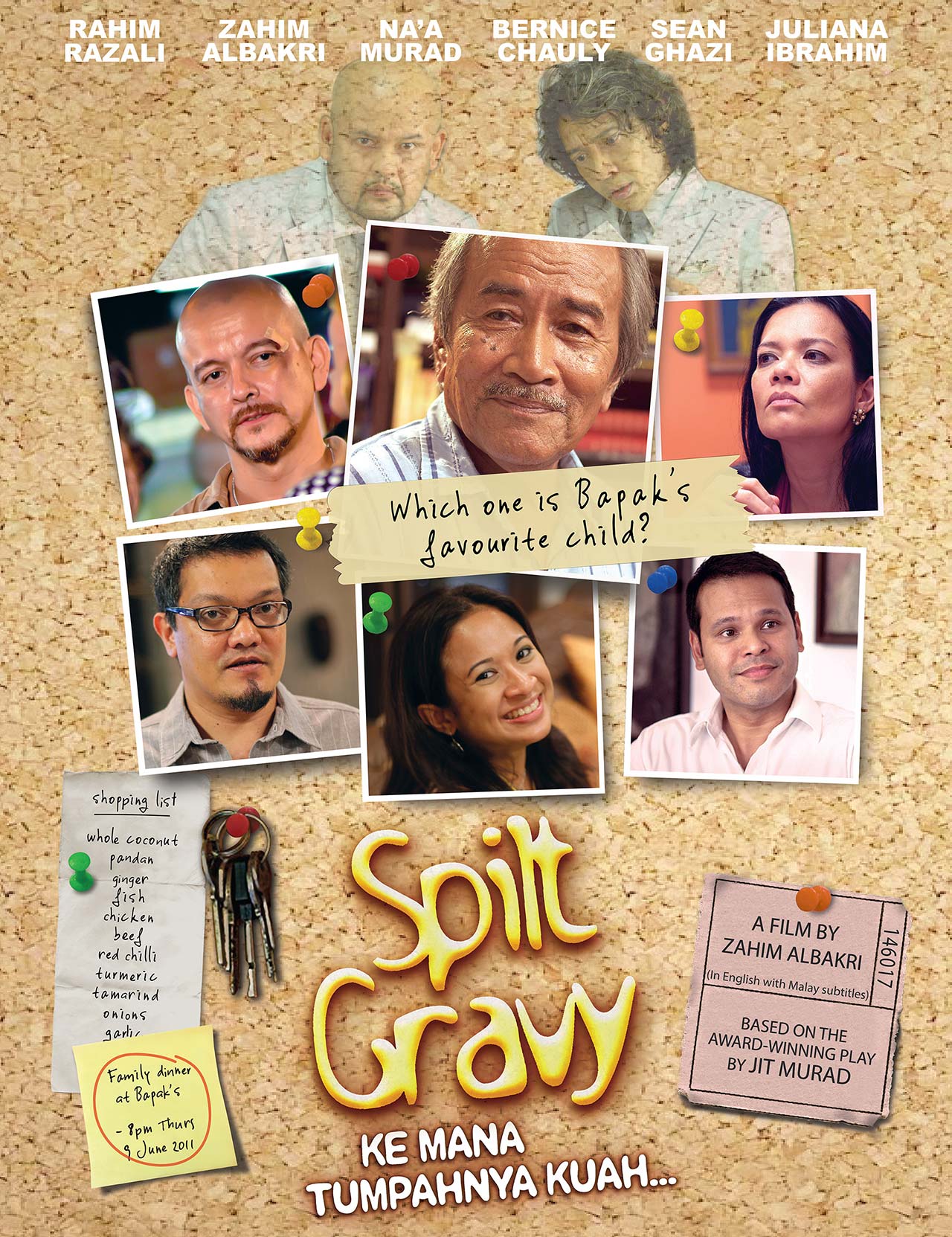 Spilt Gravy On Rice
After 11 years of struggling with censors, the Malaysian postmodern dark comedy Spilt Gravy by Zahim Albakri adapted from an award-winning play by the late Jit Murad, found a place on Netflix.
Set in the Malaysian capital Kuala Lumpur, Spilt Gravy focuses on a dysfunctional upper-middle-class Malaysian family. When he senses that his life is ending, hedonist Malay journalist Bapak (played by Rahim Razali) summons the five sons and daughters he had with five different women to settle his inheritance's matters.
The eye-opening drama touches on themes of homosexuality, sexual violence, drug addiction, and many other skeletons in the closet of the predominantly Islamic and strait-laced nation.
Roh
Translated as "Soul," Roh (2019) is the debut feature-length film by Kuala Lumpur-based director Emir Ezwan and was Malaysia's official submission for the Academy Awards' Best International Film category in 2021.
It's a Southeast Asian spin on the classic demonic horror trope — but the fact the film starts with a citation from the Quran and that its characters wear traditional Malay clothes and believe in magic and folklore make it stand out from the pack.
Mak, her daughter Along, and her son Angah survive at the edge of the rainforest at an unspecified time of war — a clear homage to Kaneto Shindo's ghoulish Japanese cult flick "Onibaba" (1964).
Their lives will be transformed when a young girl smeared in dark soil and coagulated blood appears at their door. She won't speak until the next morning, cursing the family to death before slicing her throat with a knife.
VIETNAM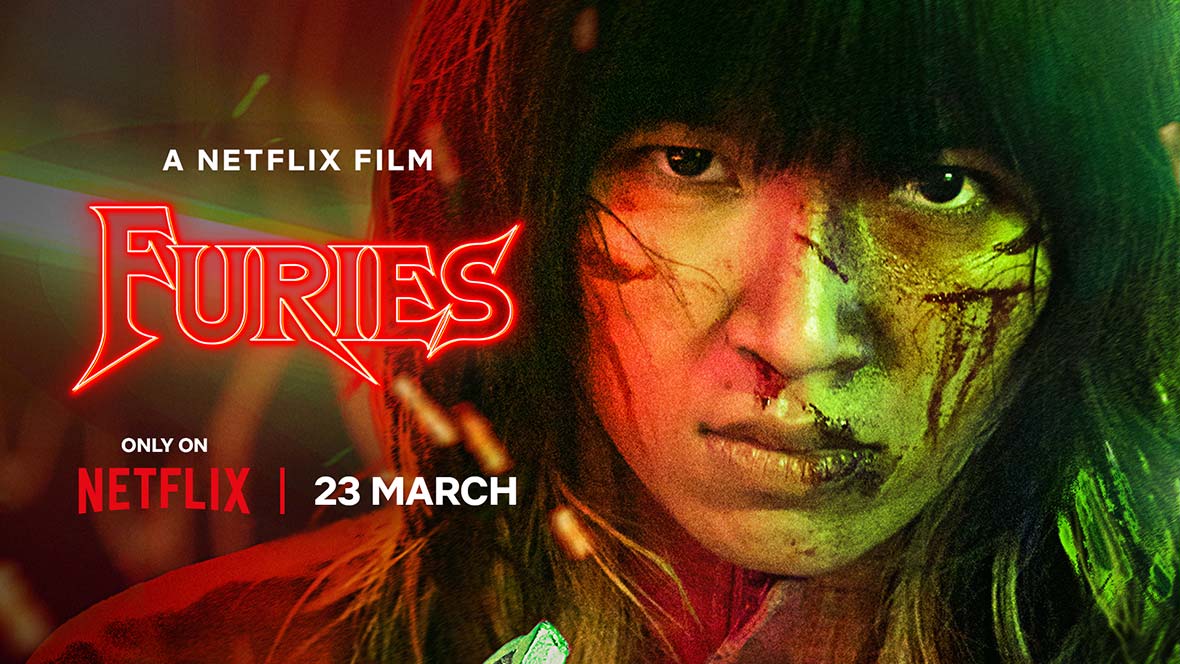 Furies
At the end of March 2023, Netflix launched the blood-soaked and action-packed revenge thriller Furies (Thanhso, 2023) by director and actress Veronica Ngo. A prequel to her successful Furie (2019), it's set on the backdrop of 1990s Ho Chi Minh City's underbelly, where three furious female vigilantes' team up to smash a human trafficking syndicate to smithereens.
Truthfully, the film's screenplay is not as visceral or well-developed as the precedent "Furie." Still, the abundant action scenes, including motorcycle chases and violent fistfights, are enough to keep up the tension of this female-centric and feminist action power punch.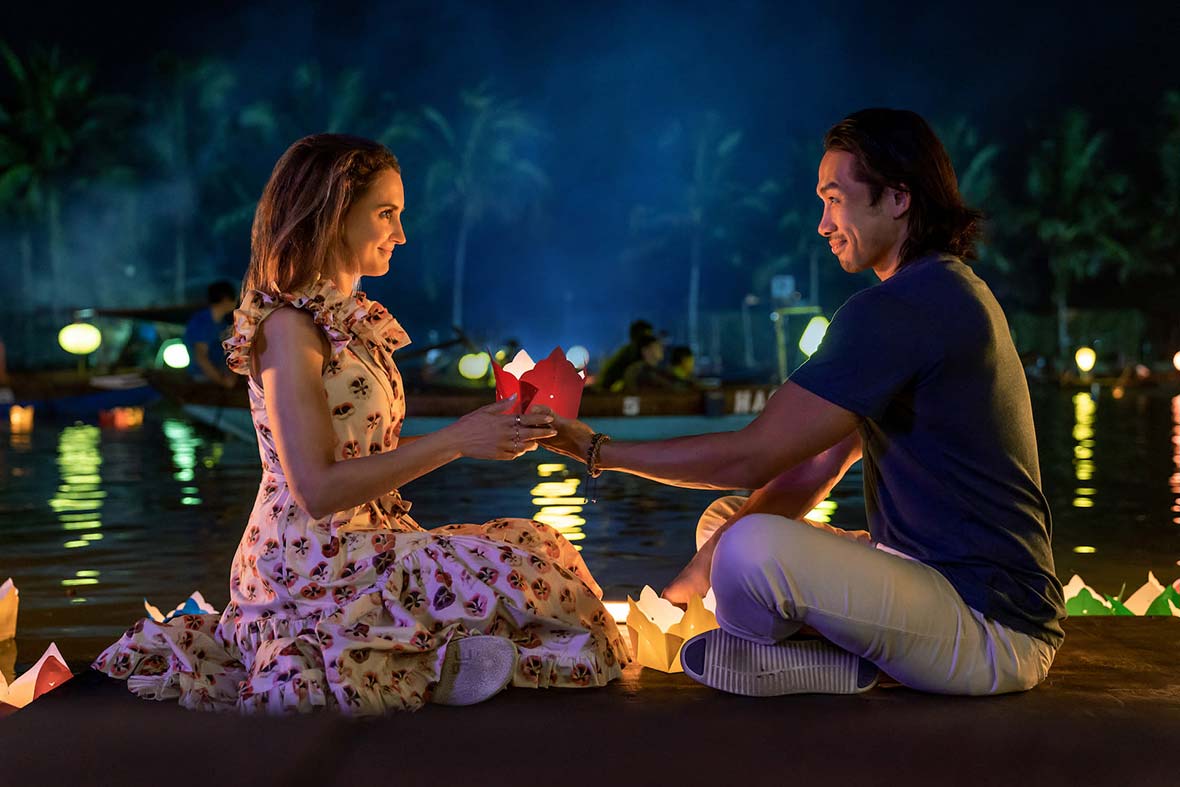 A Tourist's Guide to Love
As corny as it sounds, the latest Hollywood rom-com, A Tourist's Guide To Love by Asian-American director Steven Tsuchida soared to the top of Netflix's global English films chart with a staggering over 20 million hours viewed.
Entirely shot in location in Vietnam in April 2022, the film centers on the transformative voyage of a heartbroken, privileged white American woman (travel executive Amanda, played by Rachael Leigh Cook), who joins a group tour to Vietnam to gain insight into the local tourist industry, but ends up sidelining work to fall in love with her charismatic, free-spirited (and handsome) local Vietnamese tour guide Sinh (played by Scott Ly).
LAOS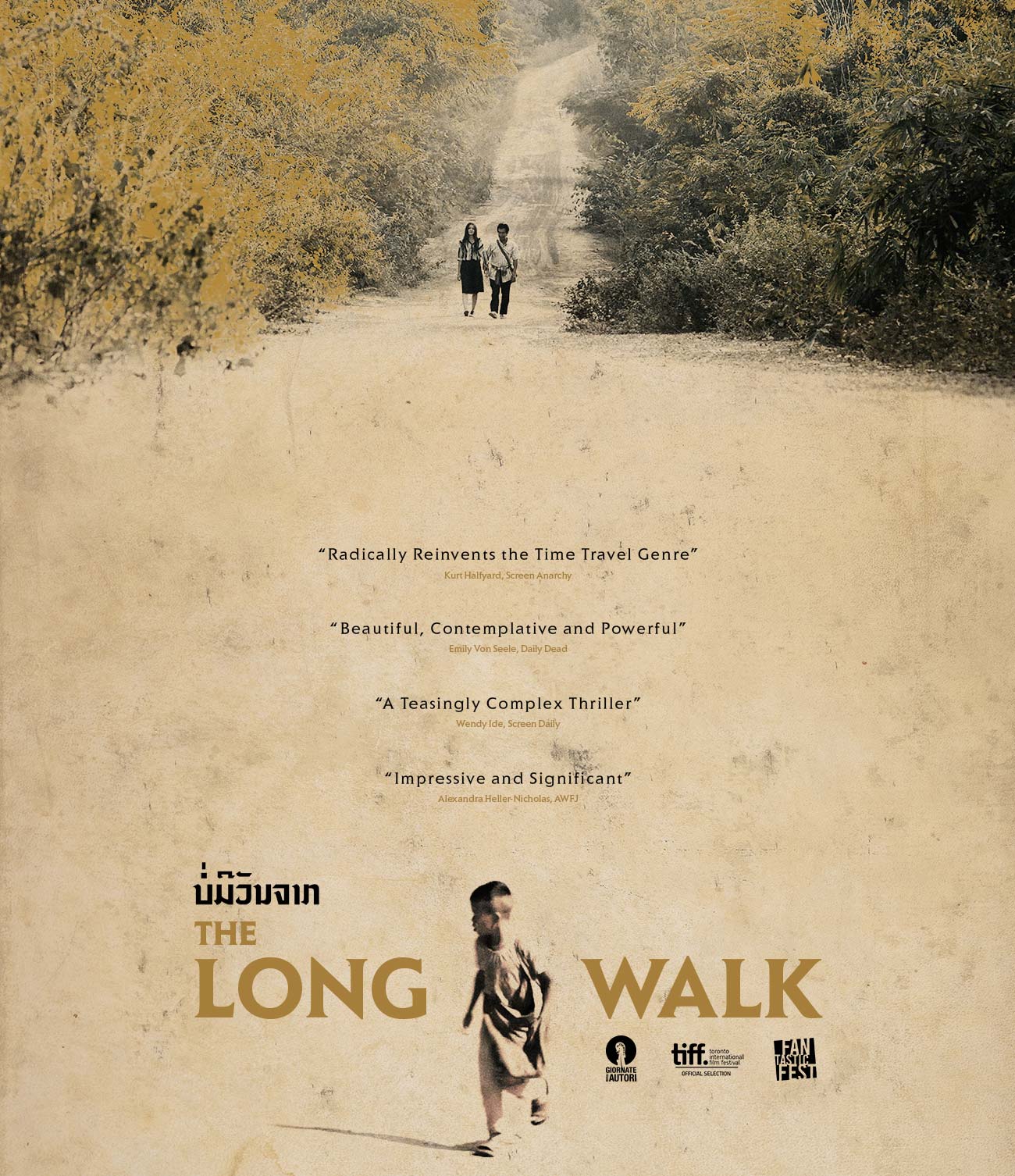 The Long Walk
Laos was not well-known for its cinema until Lao-American director Mattie Do released his science fiction/drama film The Long Walk (Bor Mi Vanh Chark). It was the first Lao film released on Netflix in August 2022 after premiering at the 76th Venice International Film Festival in 2019.
The Long Walk is the tale of an elderly Laotian hermit who discovers a way to go back in time thanks to the ghost of a road accident victim. The spirit transports him fifty years back to the moment of his mother's death, starting a complex and macabre voyage of trauma and mortality as the protagonist tries to come to terms with his past.